Hey there! So I wanted to share a project I did awhile back but thought I would share as I know in this dreary time of the year I sure could use a bit of color. That is just what I gave this broken coffee table I found at a garage sale for $5. A new life for an old coffee table..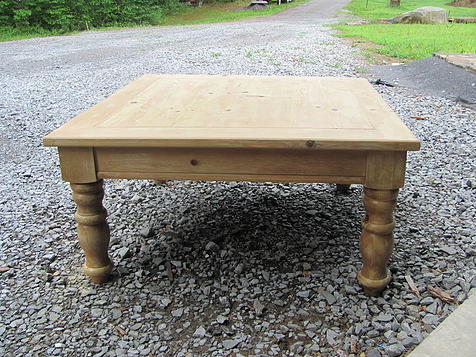 One of the legs was completely broken off so the poor thing was in pretty rough shape. Nothing a bunch of wood glue and some screws can't handle. Oh, and a lot of sanding and paint. So I originally thought I would paint the whole thing brown. Yeaaahhh, not so good. Then maybe paint the bottom brown and stain the top. Better but not what I really wanted. Then I painted the top green. NOOOO! Ok, so waste of time but live and learn, right?
So then I thought why not orange? I had this spray paint from another project (I would share but it was kind of a fail) I love using spray paint on furniture and everything other painting project for that matter because it is so easy and it is durable. The only time I like using regular paint is if I want a more subtle finish and I am making chalk paint.
I adore this dark orange which also happens to be the color in my kitchen so why not carrie it through the great rooom? I use a lot of browns and whites when I decorate and I like the way the orange works with it and adds a bit of fun.
I wanted it to have a worn semi cottage-y look so I sanded down some of the areas I thought would have naturally worn off over time. The brown I painted underneath actually worked really well because when I sanded the organge down using the palm sander it came through nicely along with some raw wood. Then I went over everything with a fairly light stain.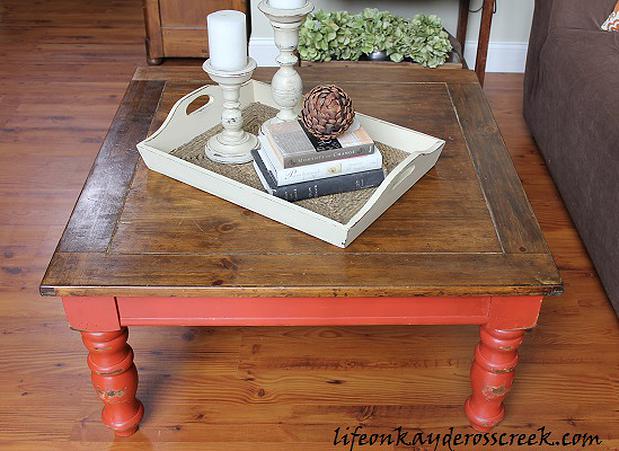 As for the top, I ended up having to strip the green paint off which took some time and elbow grease. I chose a darker stain for the top and applied a 3 coats of poly. I thought that if I used 3 coats it would hold up to my kids. I thought wrong. There are a few more scratches on it than I would like but it adds character, right?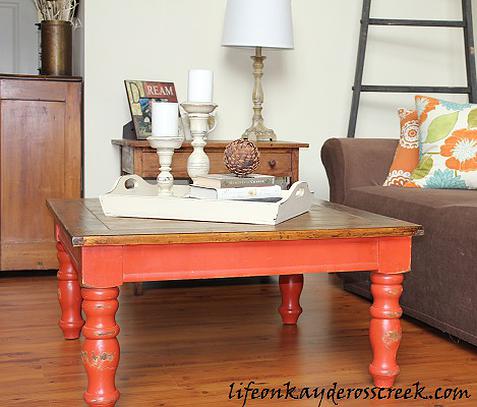 I love the way this coffee table turned out! The orange is so happy and when I walk by it everyday, it makes me smile. We can all use some of that every once in a while, don't you think?
Do you have a project that makes you smile?
Happy DIY'ing!
Col