One of my favorite ways to add color, texture and height when I am decorating my home is to use old books. I find them at the salvation army and thrift stores for like $1 or less so they are crazy budget friendly, too.  You can use them stacked like I've done on this painted hutch or create something totally different with a little creativity.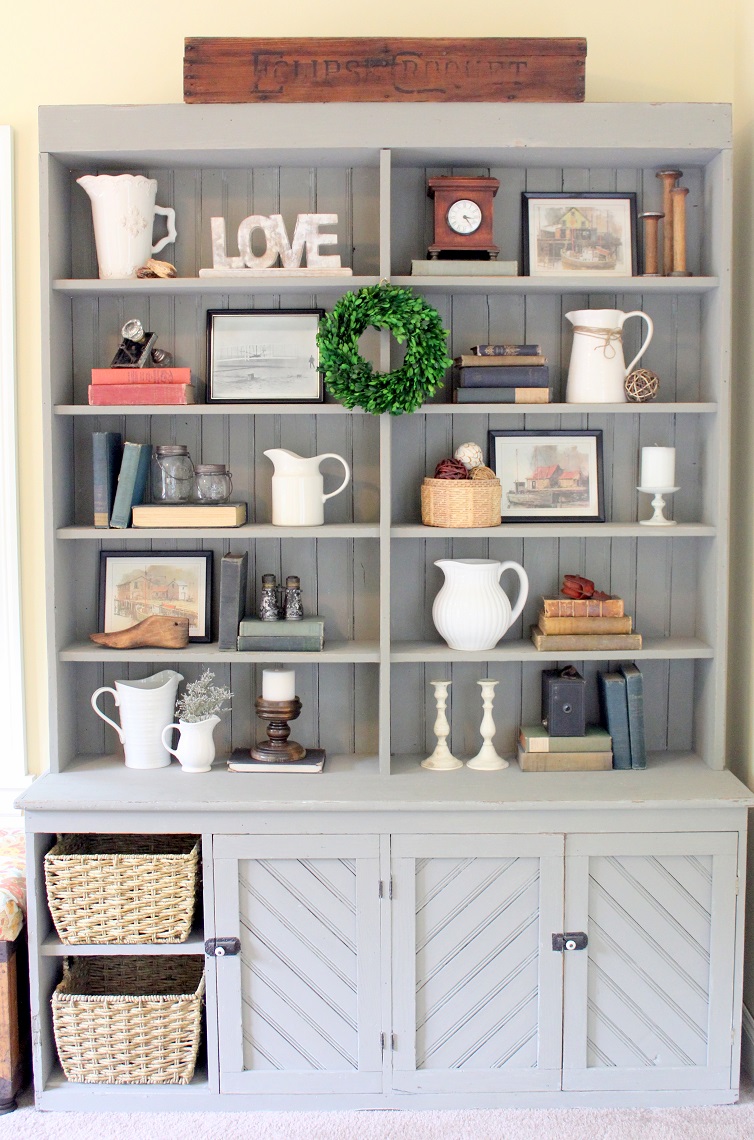 This post contains affiliate links. See my full disclosure here.
On this industrial shelf I used books to add depth and texture by stacking some facing forward mixed with some turned backward.  You can see the industrial shelf project here and the suitcase project here.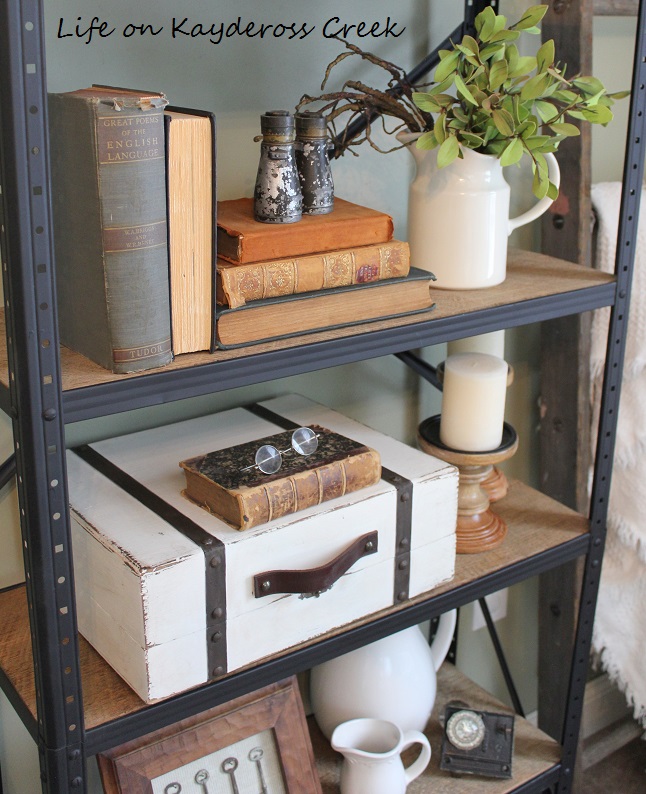 Here are 5 easy and inexpensive ways to decorate with books that add even more personality to your space.
Wrap it up  –  Remember back in the day when kids covered their text books with paper grocery bags?  Who knew the idea would be on Pinterest some day? Whether it's good old fashioned brown paper, wrapping paper, scrapbook paper,  drawer liner, burlap or other fabric, you can use it to wrap books to create something totally unique for your home.
Here are some books wrapped in scrapbook paper.  So pretty for spring!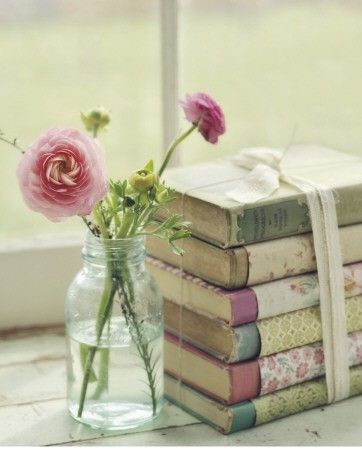 These books wrapped in Script paper are so pretty and would be beautiful during the holidays.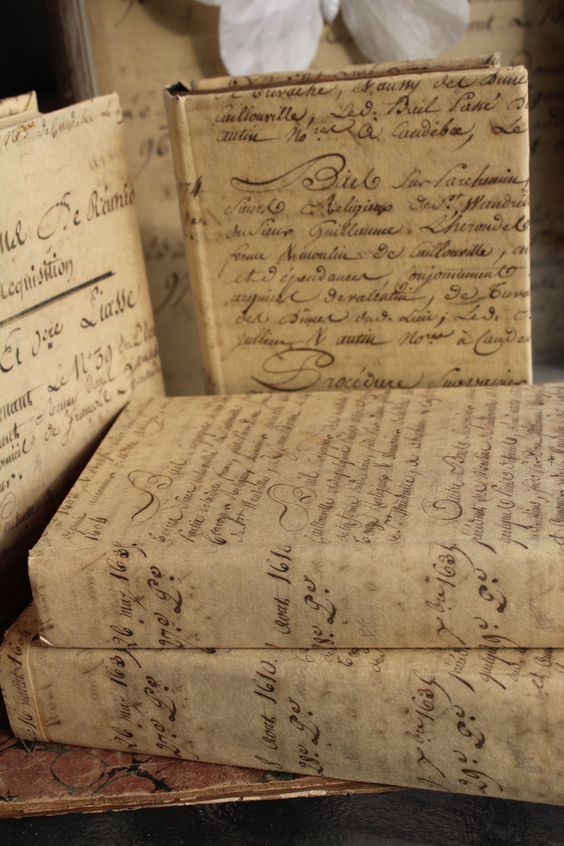 These books covered in wrapping paper would make such a pretty display at Christmas.
For fall,  I wrapped one in a thrift store plaid shirt. You can see that project here.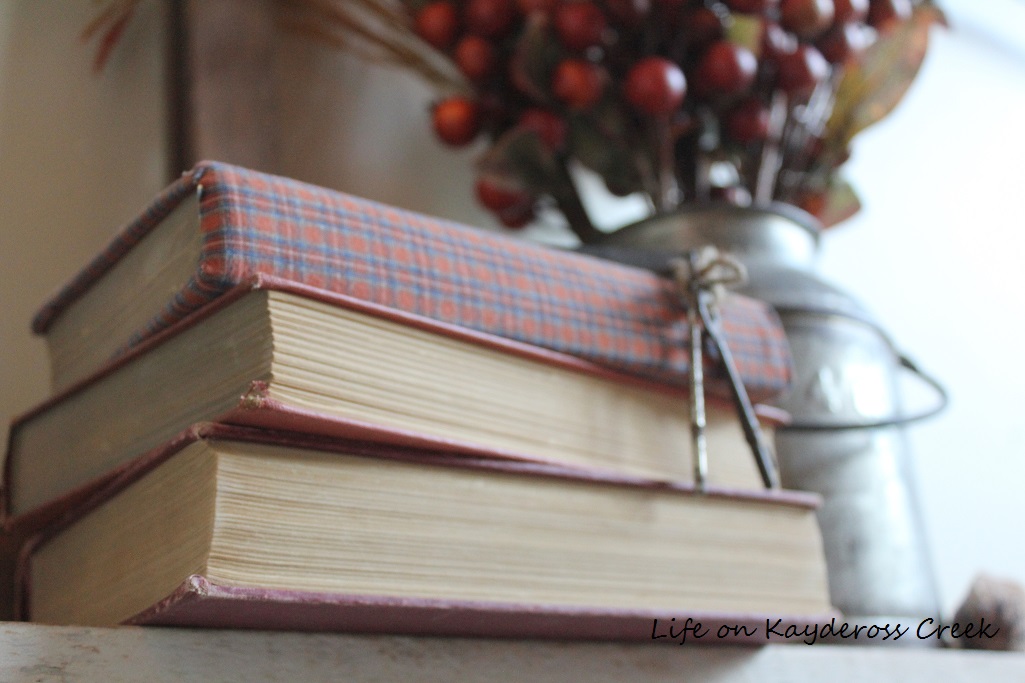 How pretty are these books wrapped in beautiful fabric?? What a great way to add color to a space.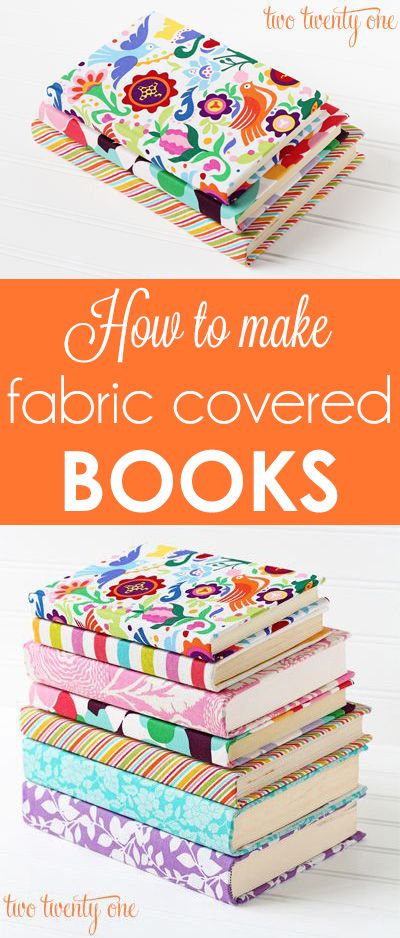 What a cute idea to cover them in maps.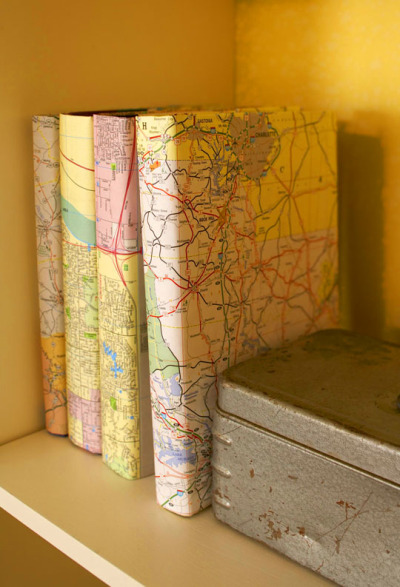 2. Paint it – Painting the outside of the books allows you to create whatever you want. Here they used chalk paint for a more weathered look.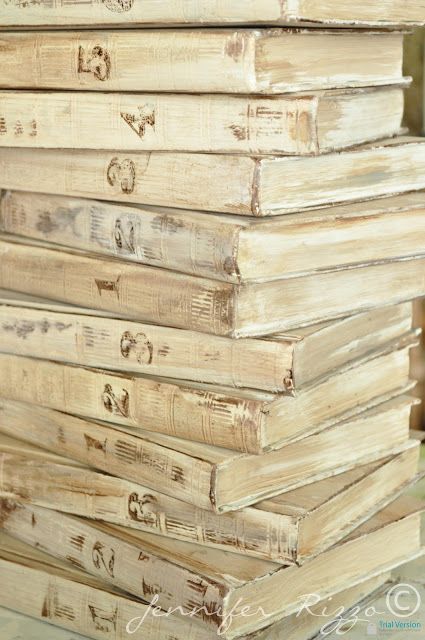 Why not try chalkboard paint? You can change it out for any room or any season.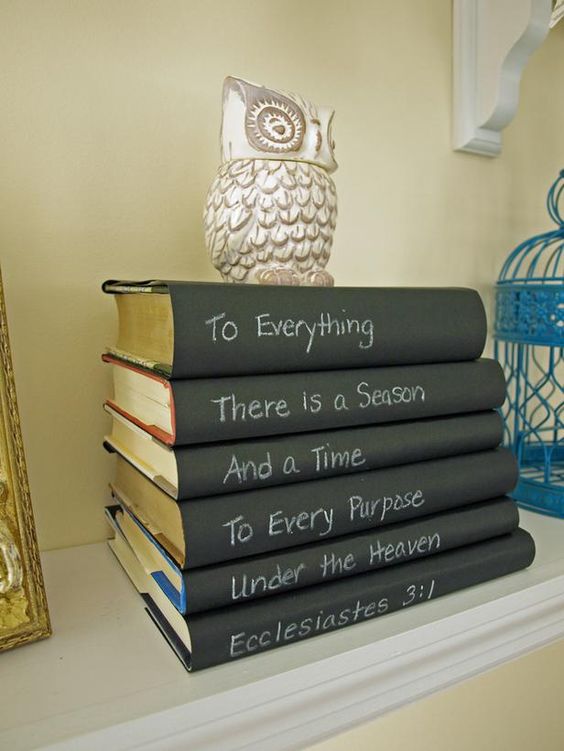 These books from the Savvy Apron are beautifully painted with metallic paint.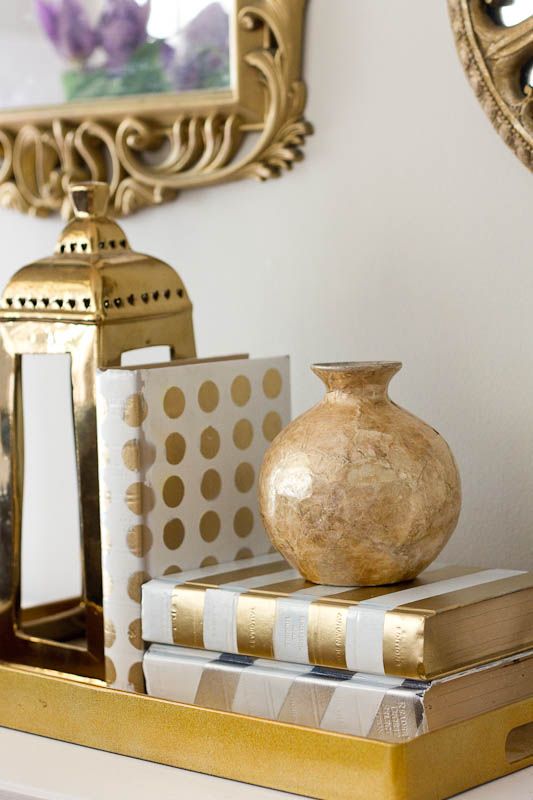 3. Go naked – If you have some books that aren't in great shape and maybe the covers are just too gone to save, why not take them off?  They are farmhouse pretty tied with twine or fabric.
Here they are neatly tied in bundles from My Sweet Savannah.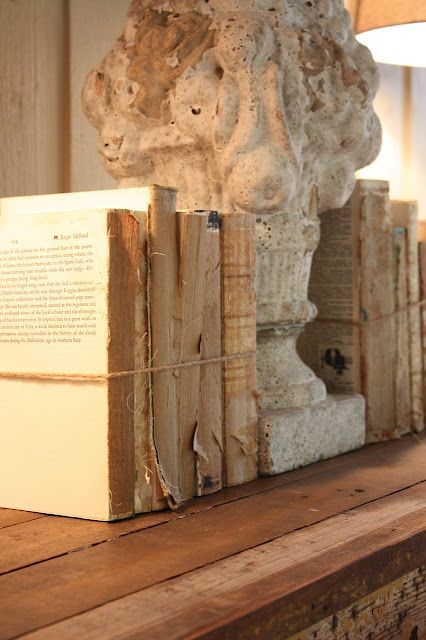 Make an even bigger impact with a bunch of bundles grouped together. I love the warmth of the brown and white. This is perfect for winter decor mixed with greens.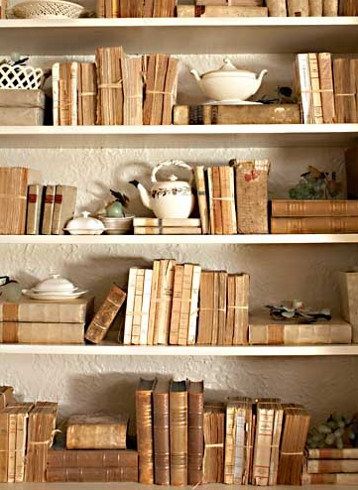 4. Tie it all together – ribbon, twine, torn fabric or rope make pretty statements tied around old books. I'm in LOVE with this look with an old belt from Knick of Time.  You may see this in my home soon 🙂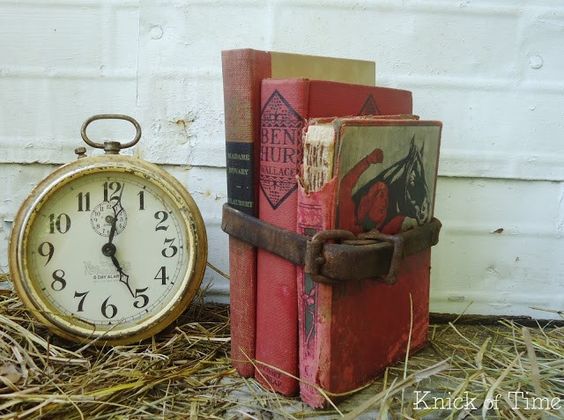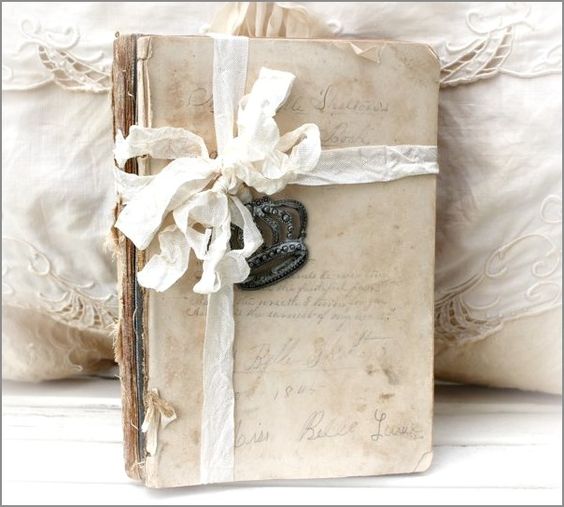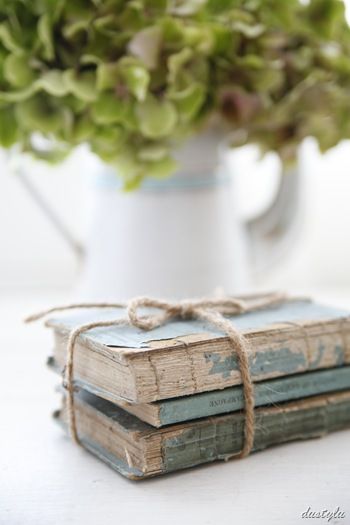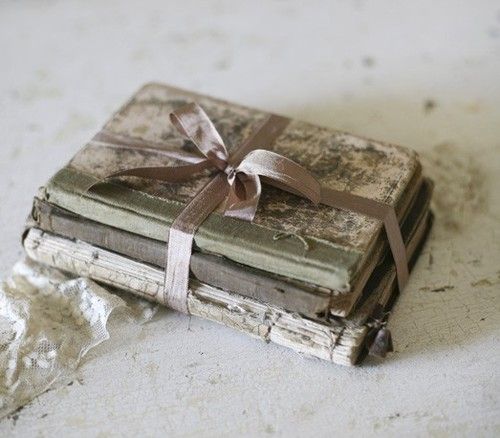 5. Embellish – You can add even more personality with dried flowers , feathers, old keys, vintage post cards and antique jewelry to name a few things.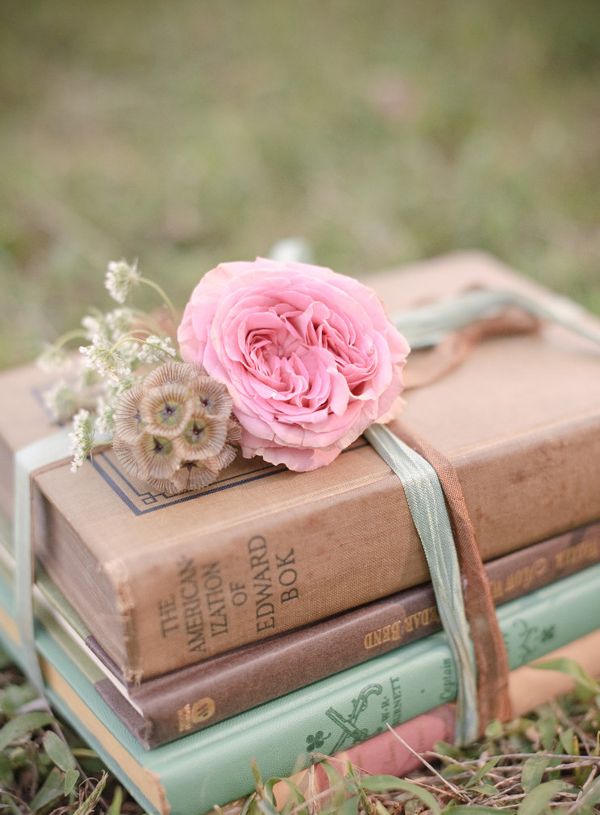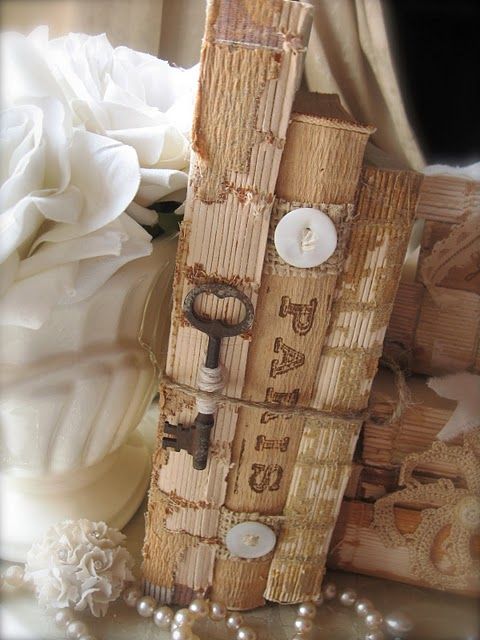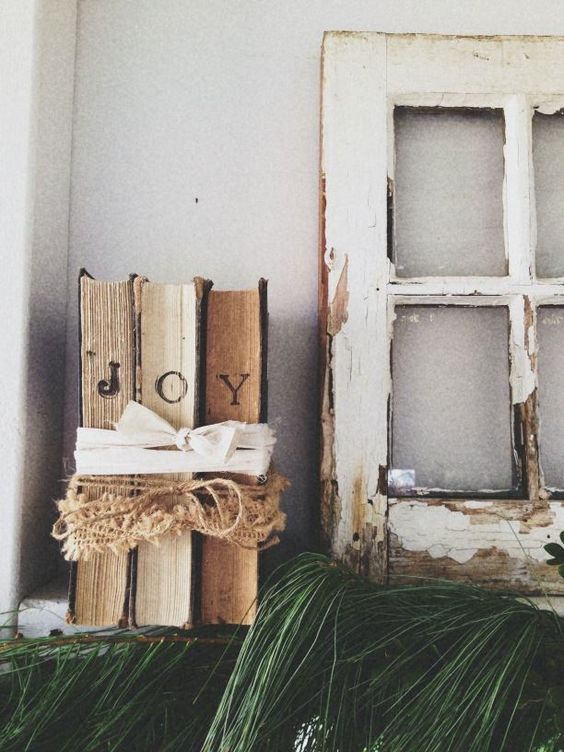 Snow flake embellished books from Live Live DIY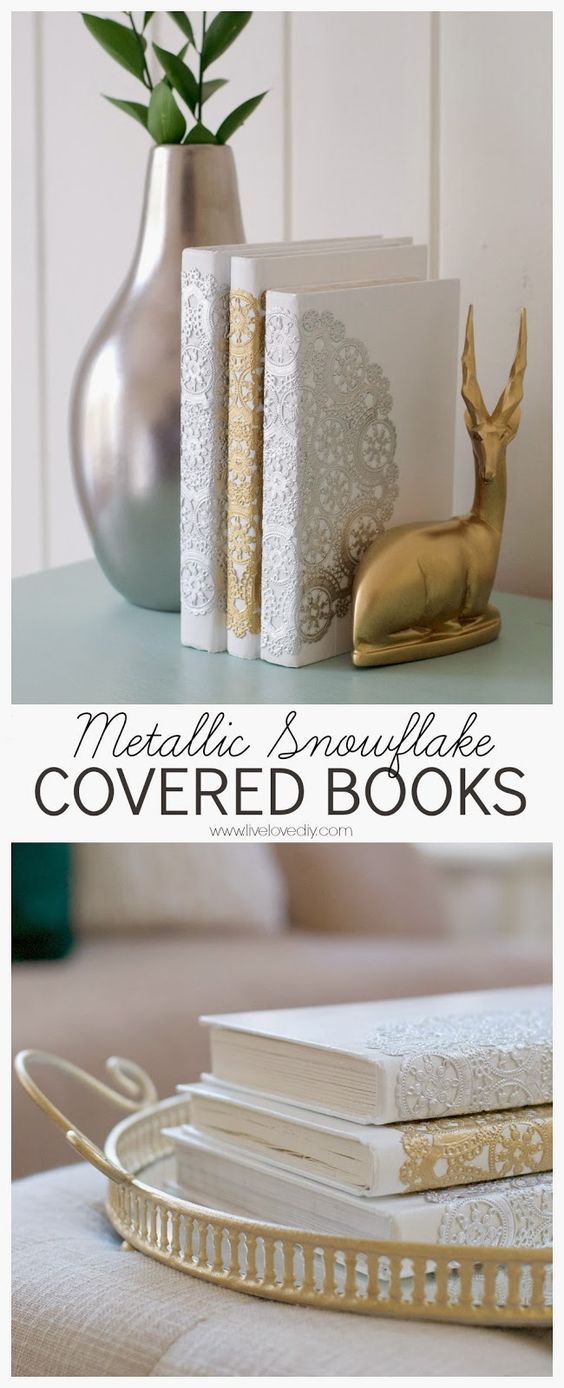 5. Go monochromatic – You can add beautiful color and character to a room with colorful, rustic vintage books.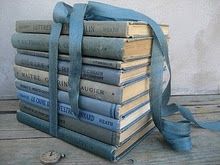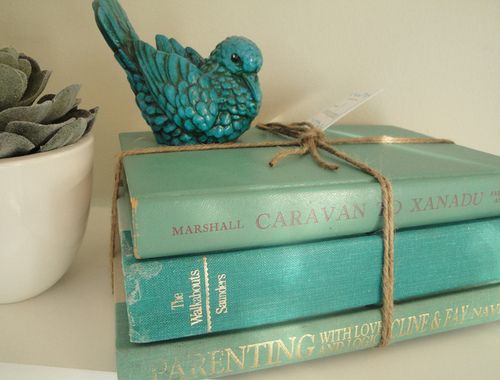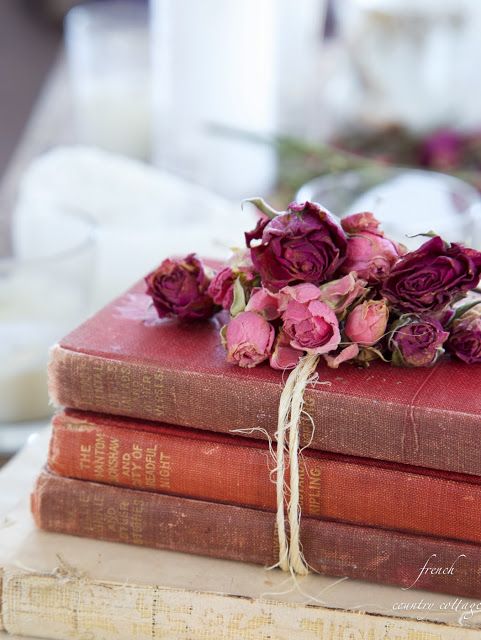 Whether you try one of these creative ideas or combine a couple of them, it's a great way to add something unique and petty to any room in your home.   I have a few of these projects line up and will share soon. Which one(s) will you try?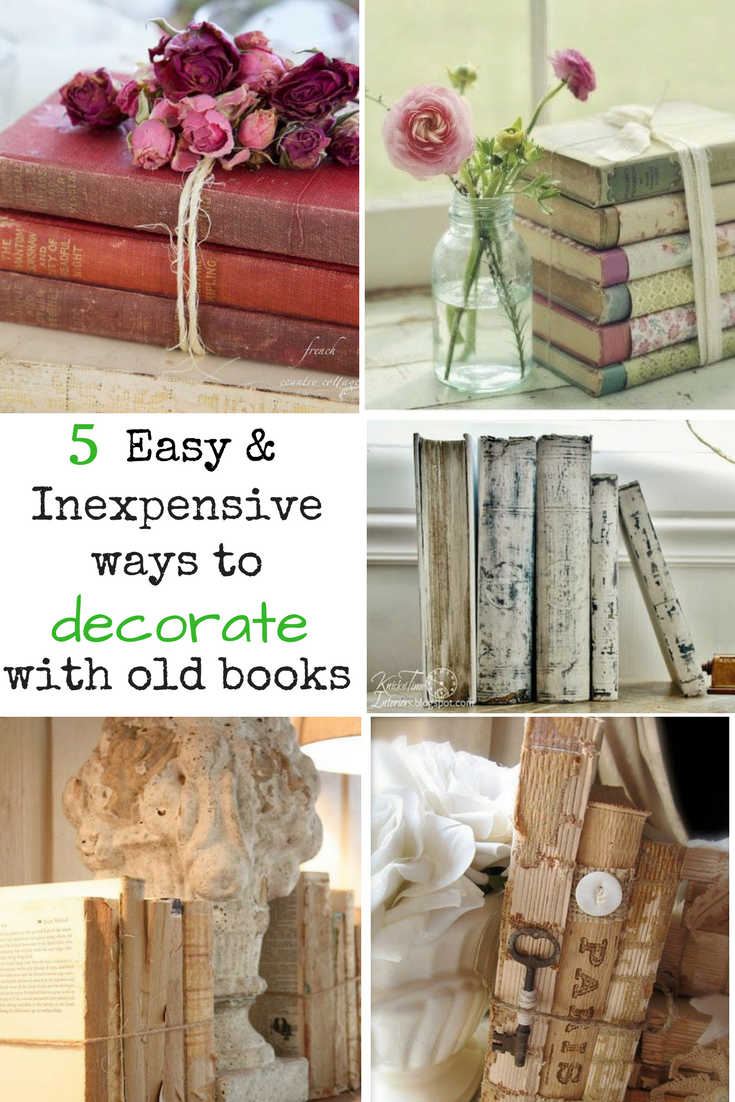 Happy DIY'ing!
Col