I truly believe that creating a warm, inviting home that is uniquely yours means decorating with collected pieces that mean something to you and that have a story behind them. I think it's so cool when you can walk through your home and point to things and say things like we got that on this trip or that vanity belonged to my grandmother…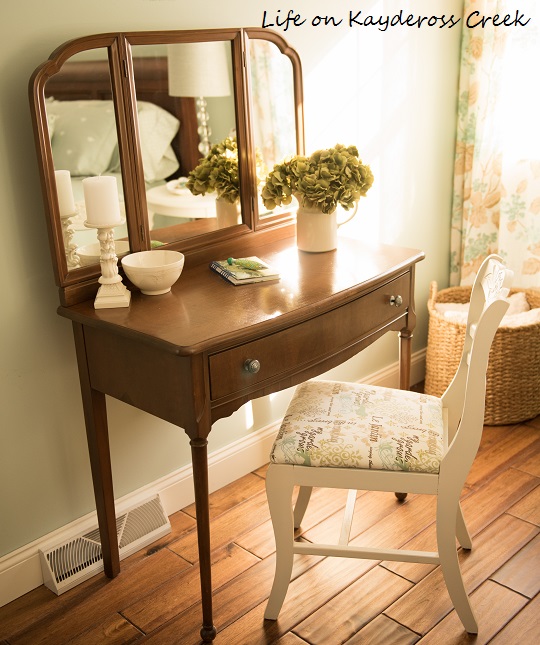 Or, my father found this butcher block in his friends barn. It was actually used for it's intended purpose and was a mess when he brought it to me. He knew I would love it and it cleaned up great. We've had it for 20 years…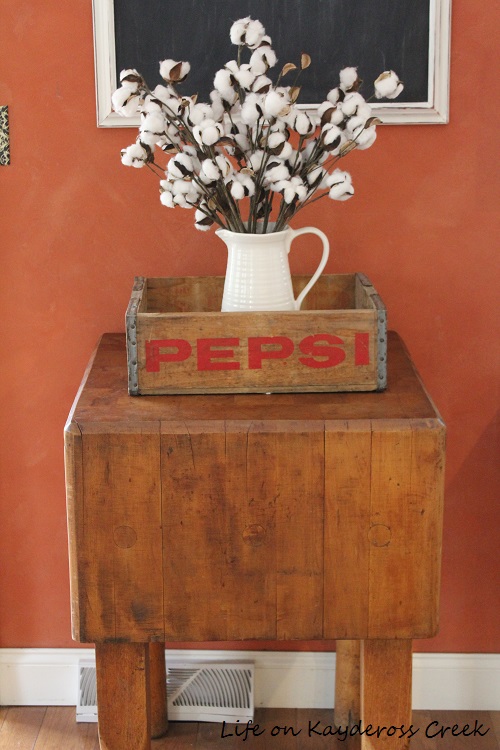 The hardware on this barn door came from the barn at our first house…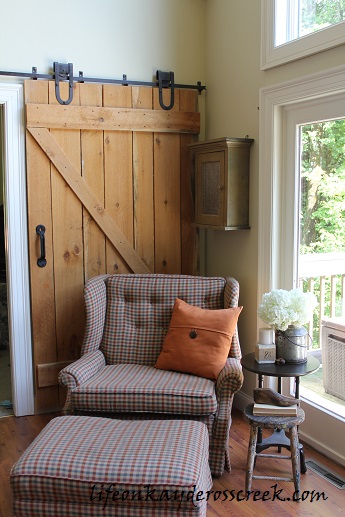 I love stories like these so today I'd like to share a new story with you.
Last week my husband and I stopped in to some of the very cute little antique shops in our town. I wasn't really looking for anything specifically but was, instead, hoping for something to speak to me. As we walked through one store I spotted a really cool old sled. It was very beat up but nothing that I had ever seen before. It had a box on the back and curly rod iron rails on the front. I stopped and looked and said to my husband "what do you think of this?" His response was "what are you going to do with that?"
"I don't know but it's really cool. It will look so good at Christmas by the tree".  He replied "But what will do you do with it the rest of the year?" He continued walking.
I didn't have an answer for that so I hesitated for a moment and then we went on our merry way. It turned out it was not so merry for me because all I could think about was the sled for the next 4 days.
So finally I had enough of thinking and decided I wanted to buy the sled. I called the shop and asked if it was there. I waited while the person on the phone went and checked. She came back a moment later. "Do you mean the sled with the box on the top?"
"Yes" I said excitedly.
"I sold it on Sunday."
Heartbroken. "Son of a Biscuit!!" I yelled in her ear to which her response was "have a nice day".
So I called my husband all full of regret and sadness and told him I was upset. I should have bought it I said! I'm so mad at myself. He said there would be other sleds. Maybe, but not like that one.
I know what you are thinking here. Seriously?? It's just a sled and in the grand scheme of things is it that big of a deal? You are absolutely right, it's not.
My husband knows me so well. I never really ask for anything or complain so when I got upset he knew I was disappointed. He called me later and asked if I was still mad. I told him yes and before I could say anything else he said "Col, it was me. It was me who bought the sled. I bought it for you for Valentines Day."
WHAT??? YOU DID??? How??? Aawwwwww, REEAAAALLYYYYY??? You did?
He did…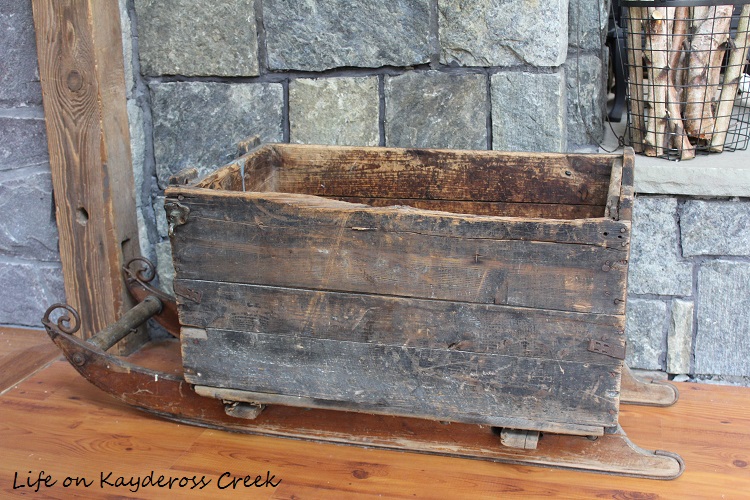 He is beyond thoughtful. I love it and now I love the story it comes with and every time I look at that sled I will hear his voice say "Col, it was me".  That is what a home is made of. Not things, but memories and meaning.
Can you look around your house and remember stories behind some of what makes your house your home? Do you have a story to share about any of your favorite things? I would love to hear it!
Happy DIYing!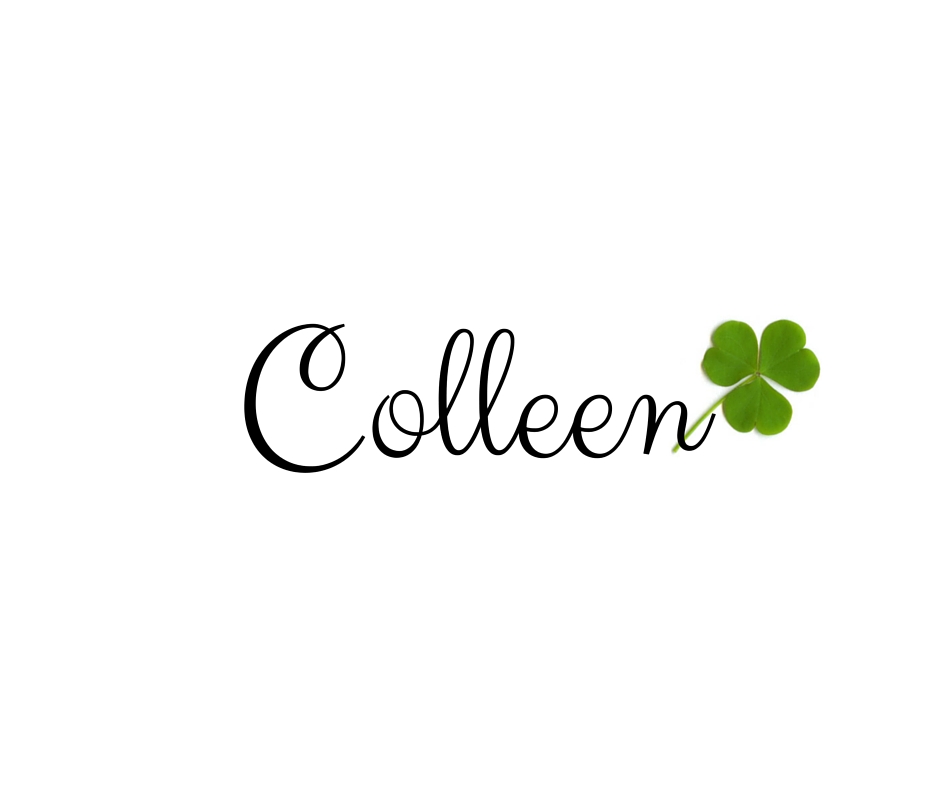 Link Parties…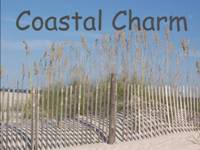 http://www.savvysouthernstyle.net/2016/01/wow-us-wednesdays-258.html#more