So I have a really hard time passing by a yard sale or thrift store especially when they have stuff stacked up outside on a nice day. Who knows what treasures one could find?? I was approaching one on the way home from driving the kids to soccer practice the other day and they said "can we stop, please, please??" They are just as bad as I am with that treasure hunt look in their eyes!
So, of course, I stop. My kids were off and running looking through all of the goodies to see how they could spend the $1 I gave them. My daughter found a yoyo and I found this for $5…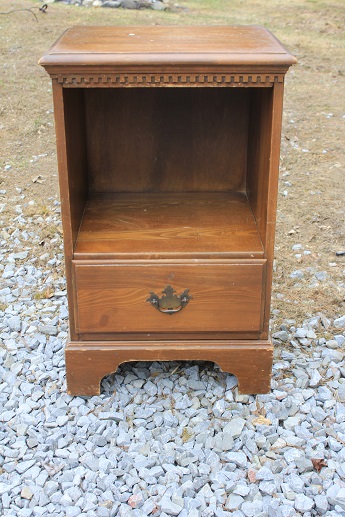 I recently updated my daughters bedroom and although her nightstand is cute it's really not that functional. It's not quite tall enough for the lamp to be bright enough to read and definitely not large enough for all her "stuff". I thought this would be great with a little bit of work.
After a good cleaning and a light sanding, she looks better already…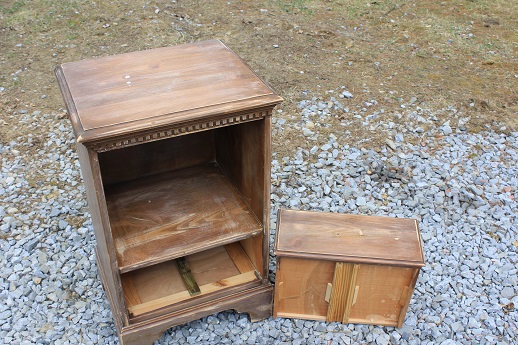 I know they say you don't need to sand with the chalk paint but I am old school and I guess old habits are hard to break. I did skip the primer, though. I gave her a couple of coats of home made chalk paint (made with plaster of paris). Little tip, if you make this stuff, make sure the plaster of paris disolves in warm water before mixing it in with the paint or else you'll get clumps. So I am told anyway……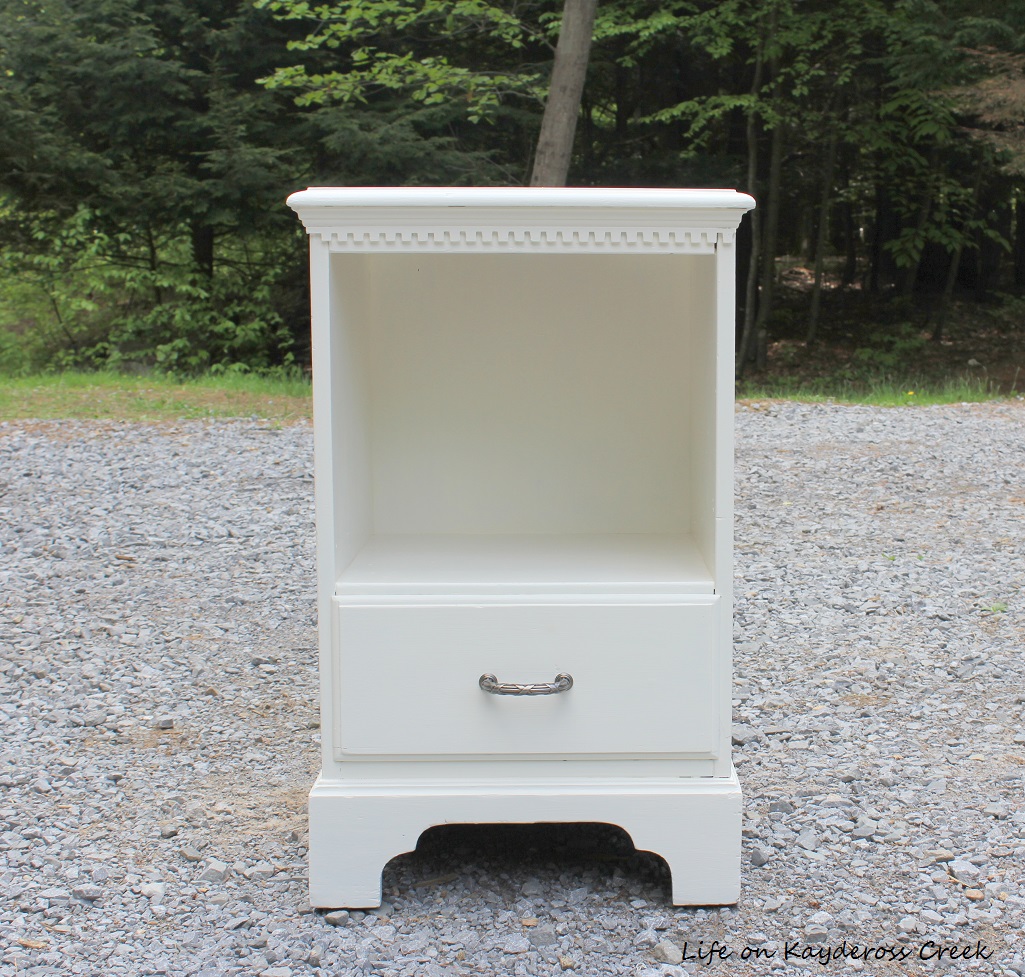 I picked up this handle for .40 (yes, 40 cents) at the Salvation army in one of those bins of miscellaneous crap they have which are always worth digging through. Unfortunately, it was a little bit wider than the original handle on the night stand and did not fit in the holes so we had to drill new ones and spackle over the old to cover them up. A little bit more work but very pretty, don't you think??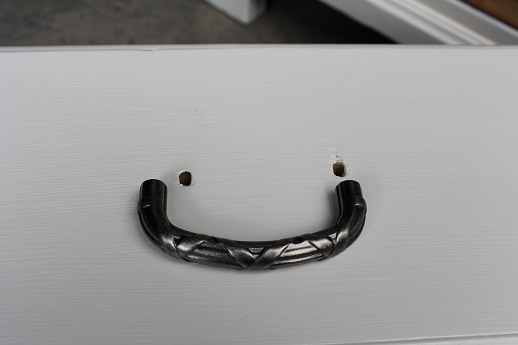 I added a basket on the bottom for extra storage…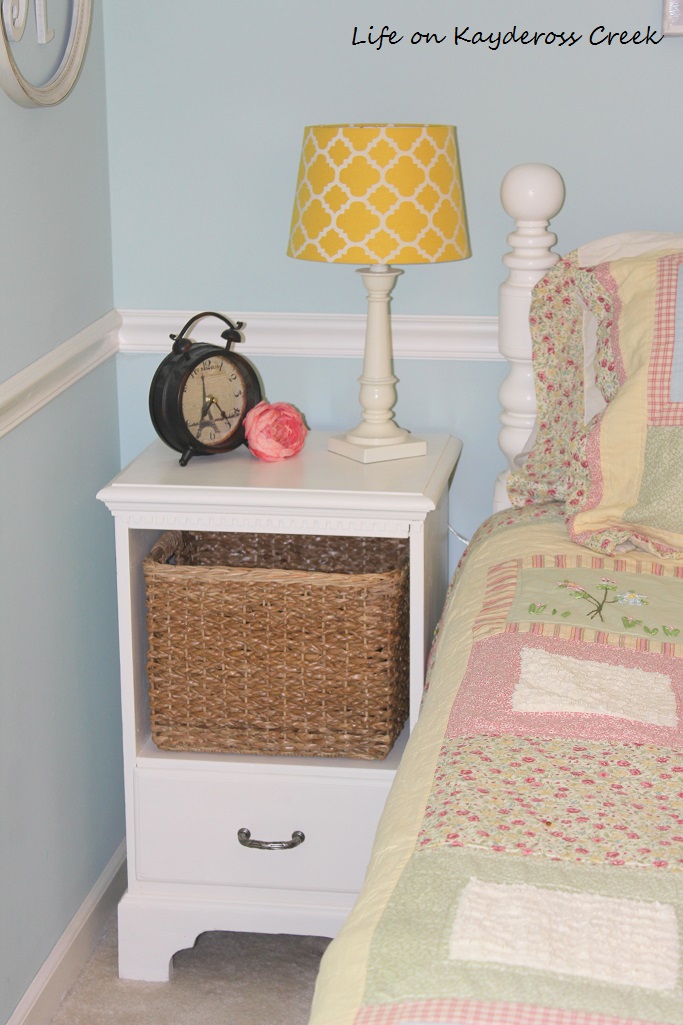 I think this little night stand looks perfect in it's new home and for $5.40 you can't beat it! Can I tell you how excited the kids and I are it's garage sale season?! What will we find next?? Not sure, but you know I'll share it with you!!
Happy DIYing!
Col