"In all things of nature, there is something of the marvelous" – Aristotle.  Wow Col, that's deep for a Thursday.  Kinda,  but have you ever thought of using some of that free beauty to decorate your home? Why not grab your phone or good ole' fashioned camera and create some budget friendly art? It's all in the eye of the beholder.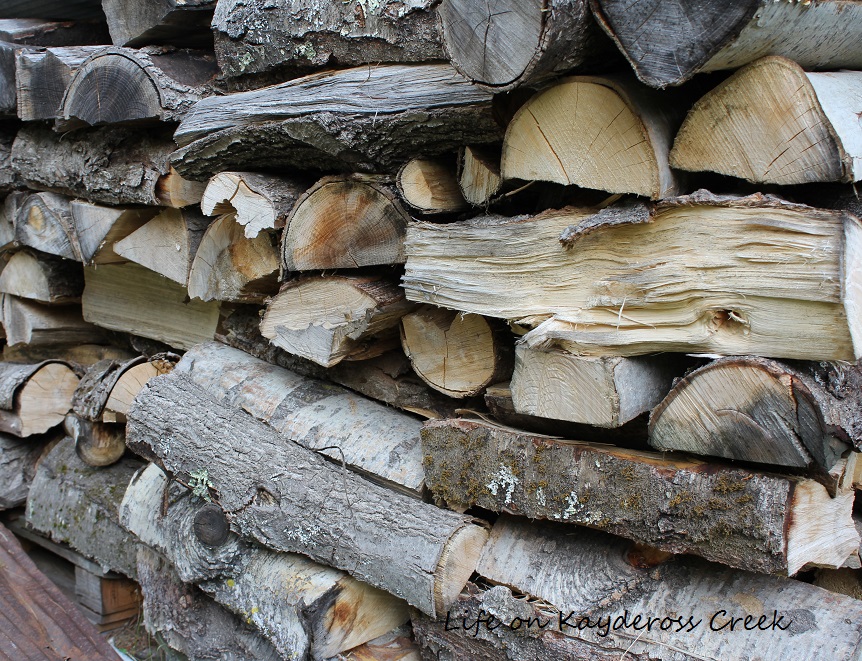 One of the things we really enjoy doing as a family is spending time at our camp up in the Adirondacks. It's a quiet, peaceful place with no internet or cell phone reception.  With no distractions, it's the one place I'm able to truly relax and can really be in the moment. I can look around outside and take the time to appreciate the beautiful colors of the brown and white bark of the trees mixed with green moss,  the canopy of leaves against the blueberry sky and listen to my kids play. It's heaven.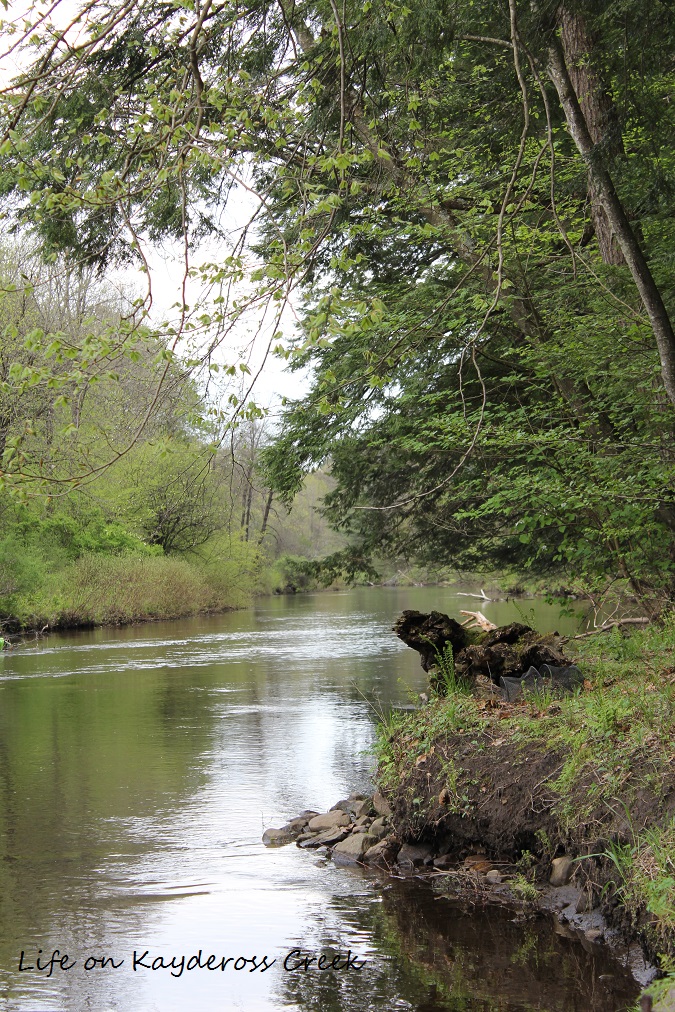 I love taking pictures of the kids making memories especially when we're there with their Grandparents.  The last few times I found myself taking pictures of the landscape like those things I mentioned above. Weird knots on trees, rock piles on the bank of the creek and a rusty old cart used for collecting wood – all because of the color and texture and, I know this is strange, but the quietness of it. The "blueberry" sky…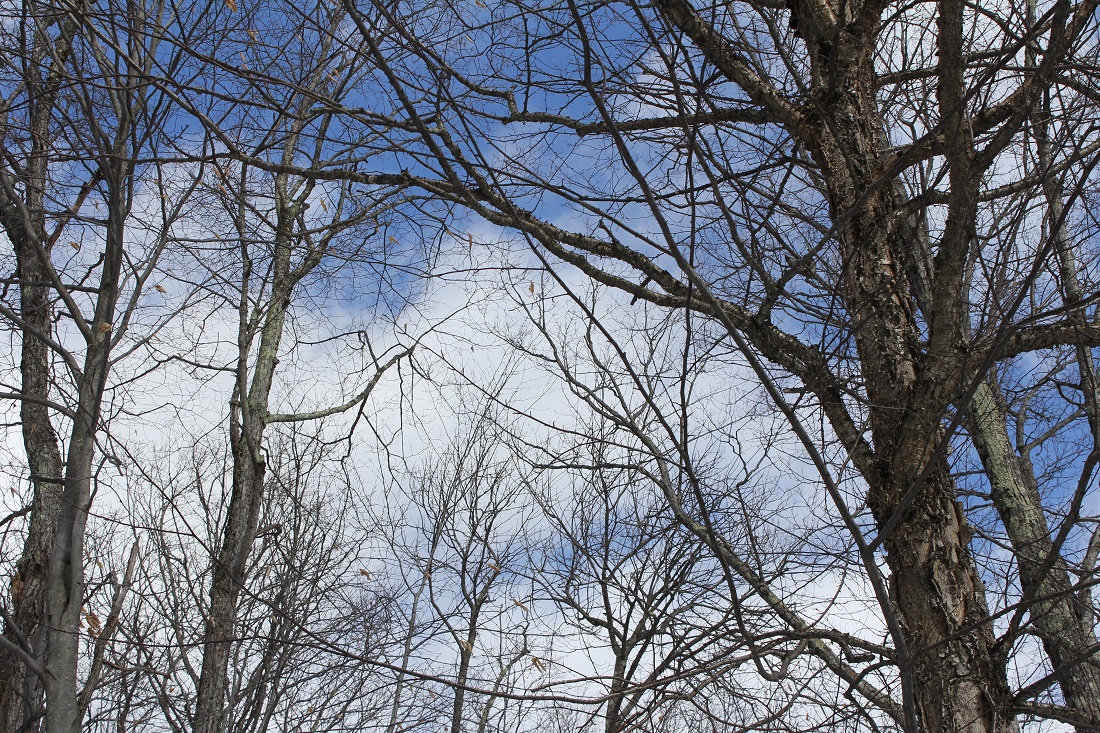 So on a walk awhile back I decided to take the camera and see what I could find on our property. Turns out there were lots of cool things to photograph. I even found a new project, the Fixer Upper inspired wall art, while doing it.  Come on, look at those colors!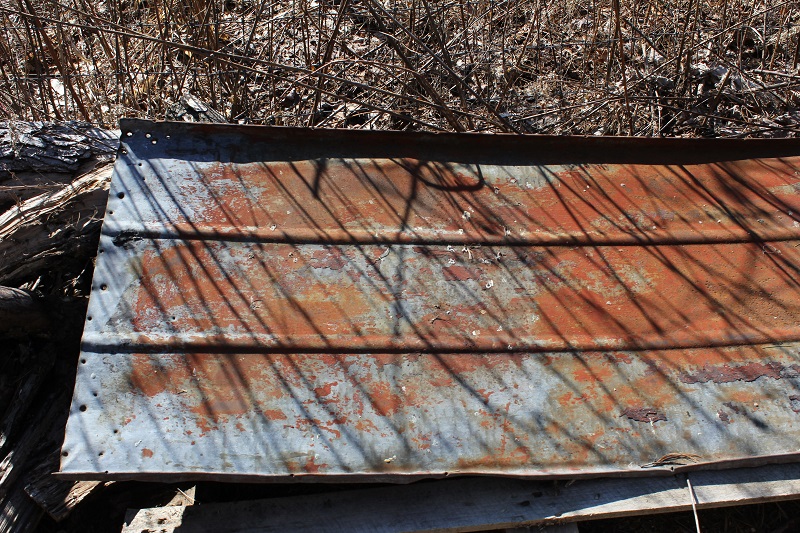 Here's our big man on campus, our rooster, and one of the ladies…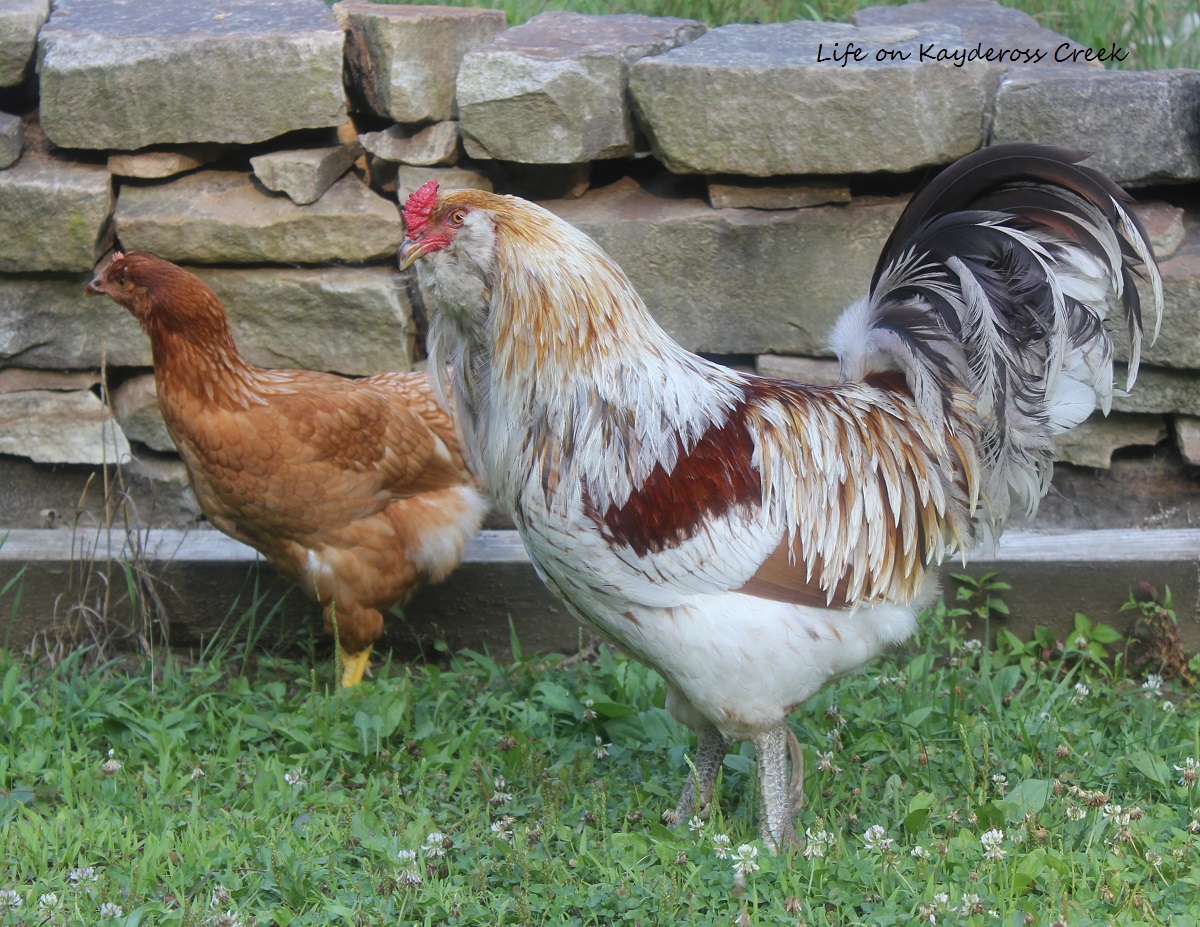 The Bridge we built last year. You can see that project HERE.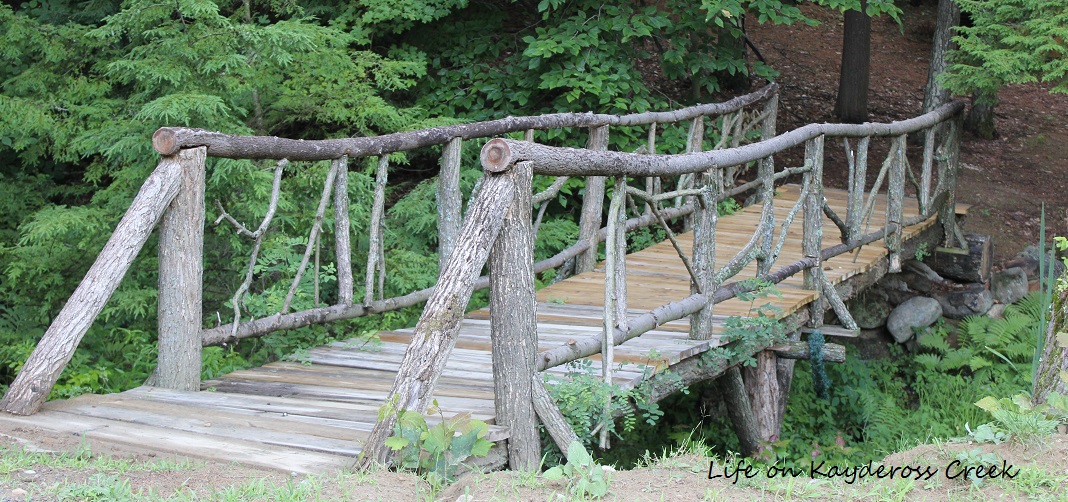 Our old tractor…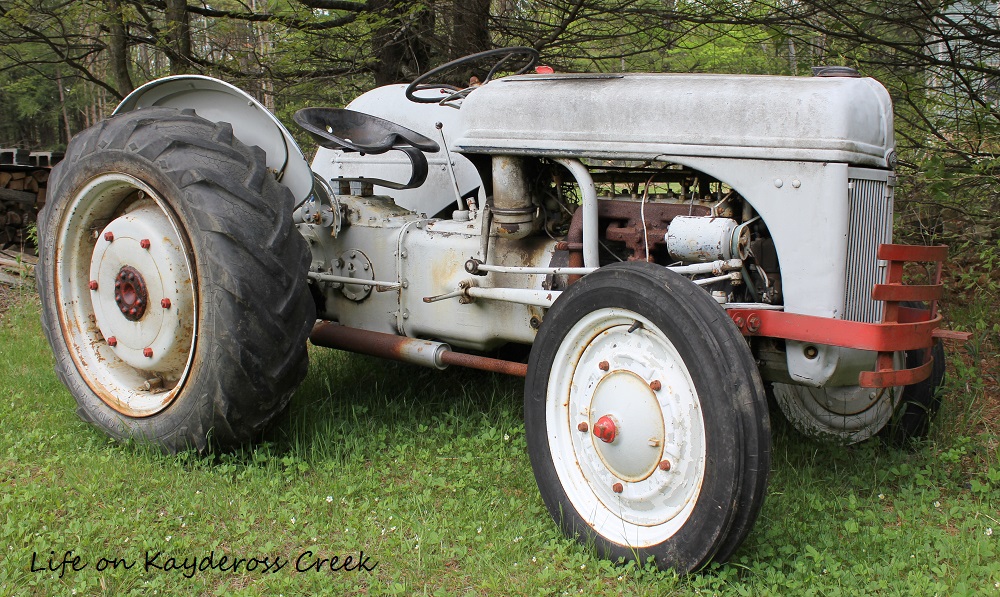 So after finding what I thought was some cool stuff to take pictures of at our house, I played around with them and printed some out and made a wall collage. What's better than free or at least cheap art? I used a FREE  program called Picasa to adjust the color and size. You can create so many different things with this but I wanted to create a more antique feel so I used the "sepia" tint.  It's kind of black an white but not so harsh…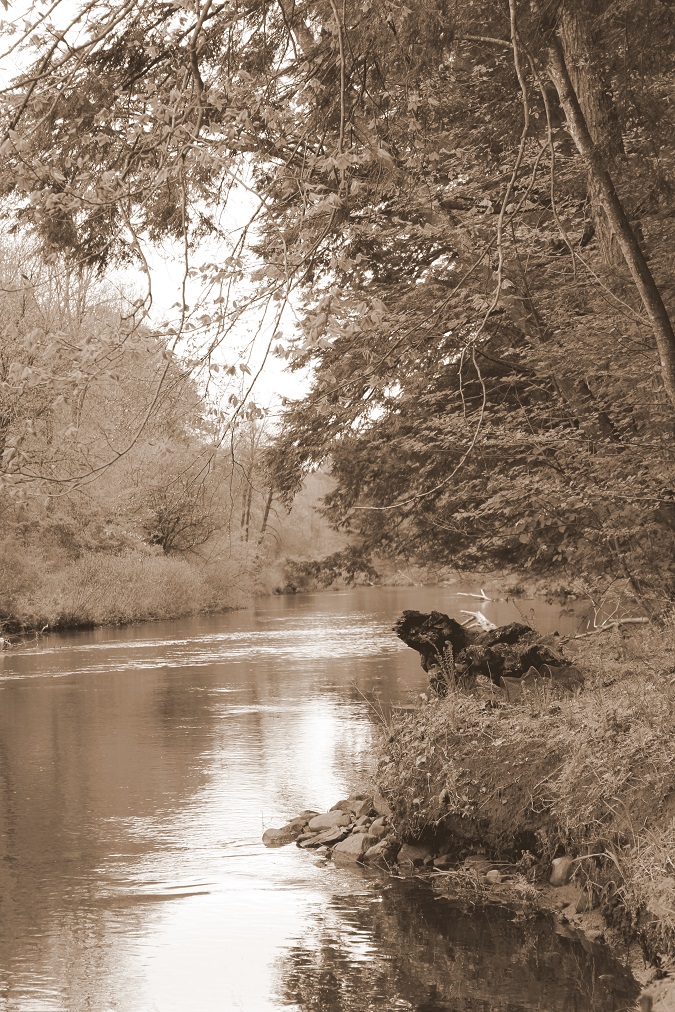 There are a million different ways to print pictures these days but I used Walmart.com and had each printed in a 5 x 7 size. It cost me $7 to do it in one hour photo and I picked up 4 frames at Michael's for $10 each (with the mats). I would have preferred to do a DIY project and spray paint some thrift store frames but after quite a bit of time looking for just the right ones, I decided that it was  worth time and the money to buy them.  Anyway, here they all are in the collage…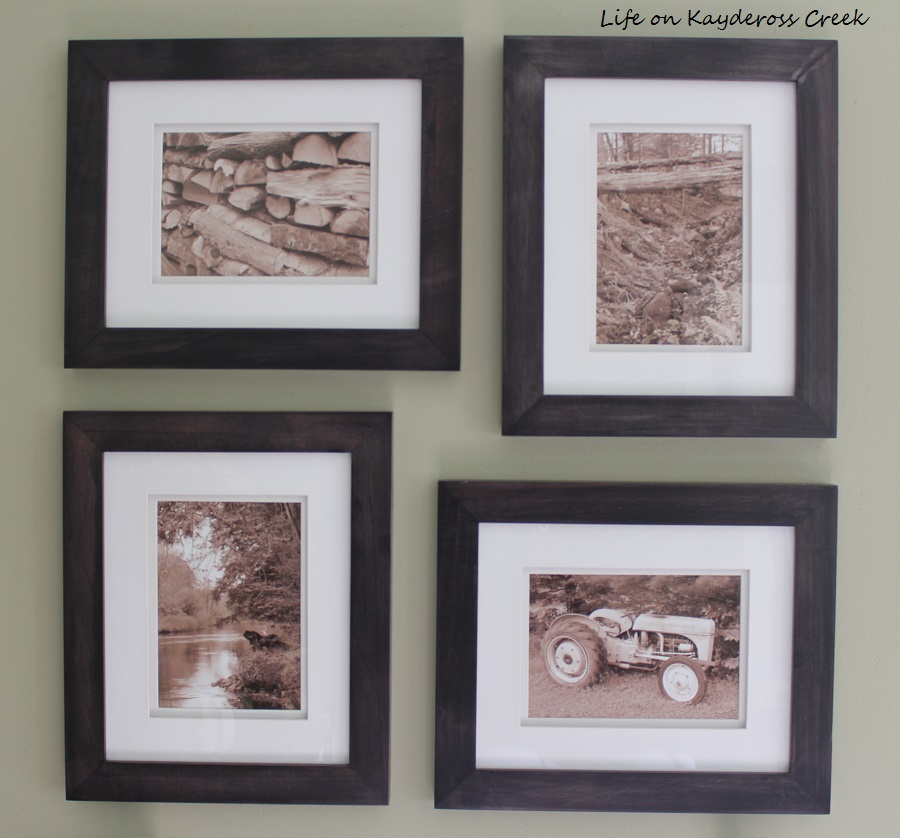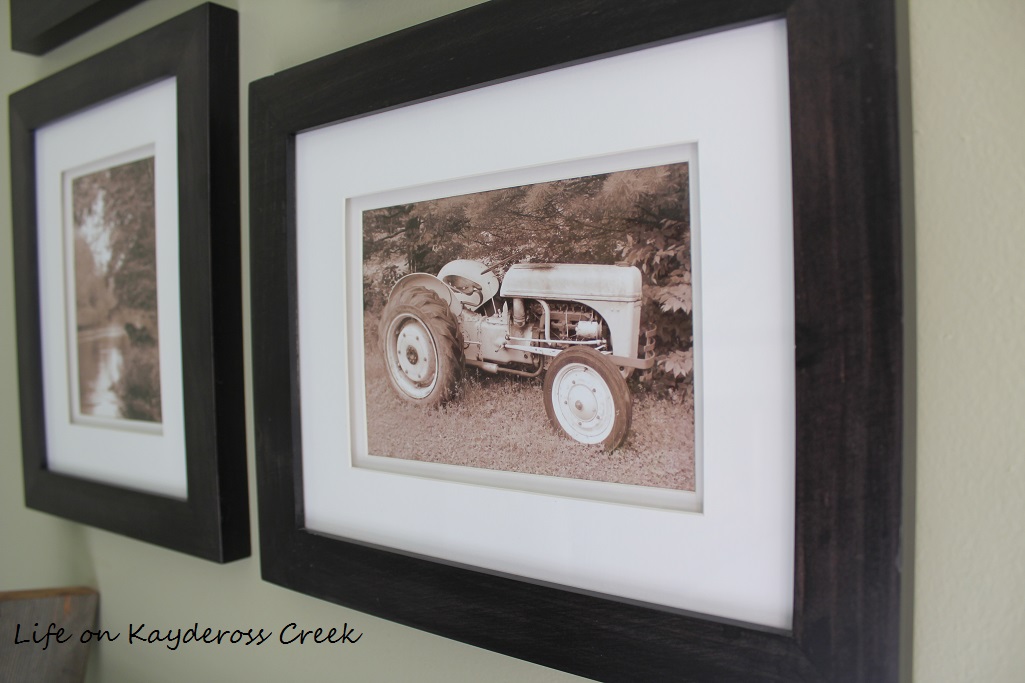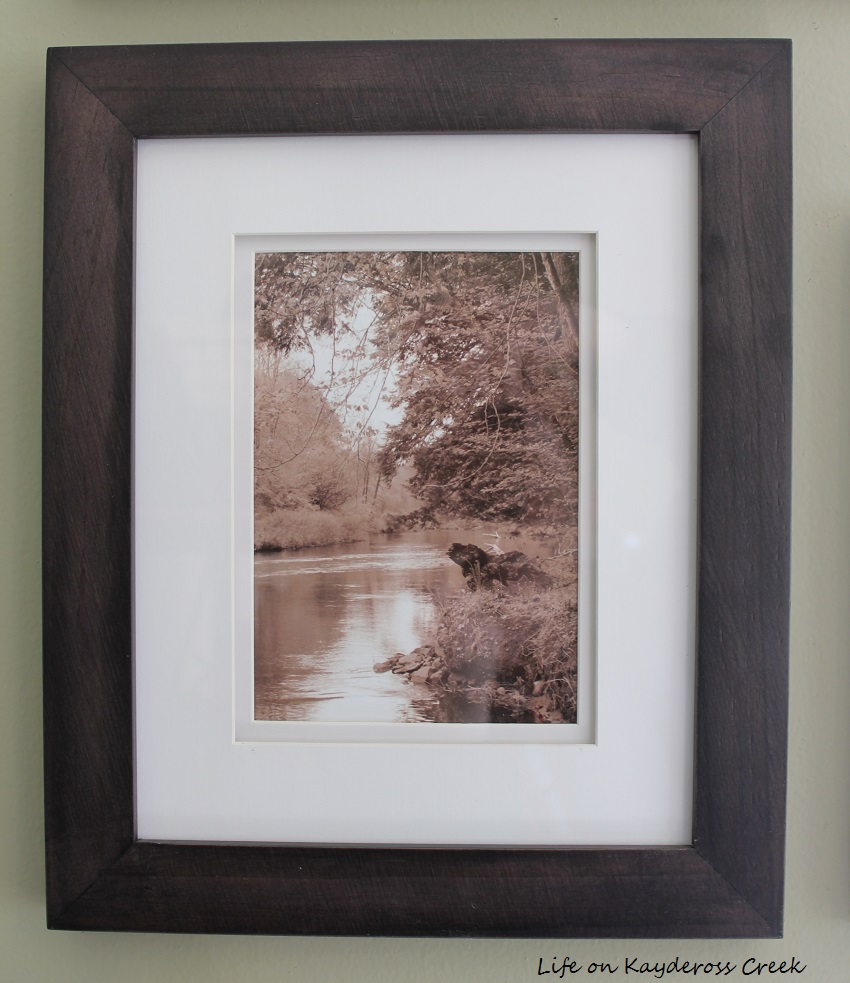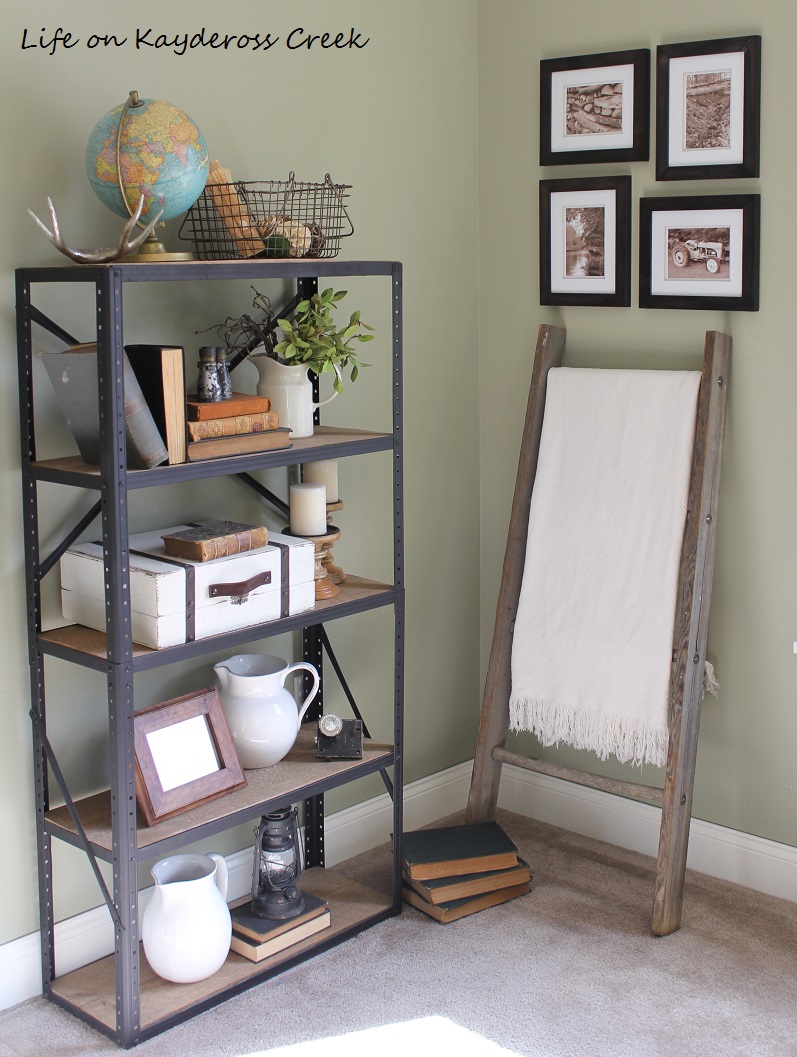 You can see the Industrial shelf project HERE and the Faux Vintage Suitcase project HERE.
Take a few minutes to really look around outside and you'll be surprised by what you can find.  You could also go to your town park or into your city and take some cool pictures of the architecture. I'm sure once you look around you'll start to notice the unique things around you. Look for texture, color, cool shadows or simply things that speak to you.
Why not take advantage of your surroundings to create something pretty for your home? This budget friendly art cost less than $50 and 2 peaceful hours outside in the warm sunshine. That's a price I would pay for some unique art any day. Wouldn't you?
Here's to budget friendly art projects and the marvelous beauty of nature!
Happy DIY'ing!