Hey everyone! I know it's still early but once the cold weather hits, I'm just ready to decorate for the Holidays! I started thinking about decorating the front porch and I'd like to do something different this year. You know, think out side the wreath 🙂 So today I am sharing 20 alternatives to a wreath for your front door for Fall and Winter. Let's get creative, shall we??
This post contains affiliate links for your convenience. See my full disclosure here. 
1. Frames
Make something unique with an inexpensive or even a thrift store frame. I love the chicken wire.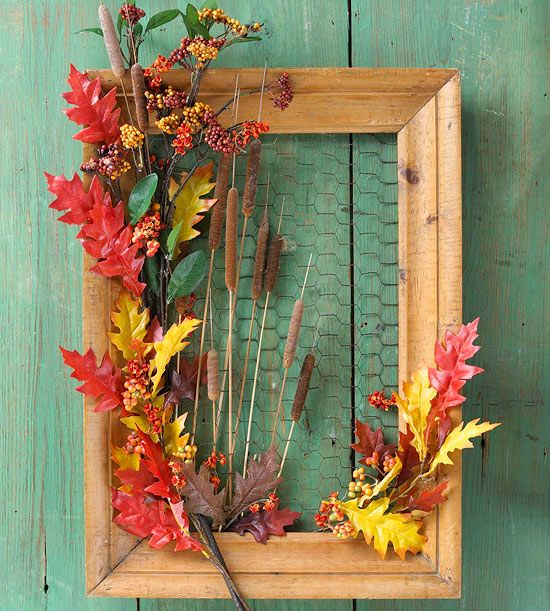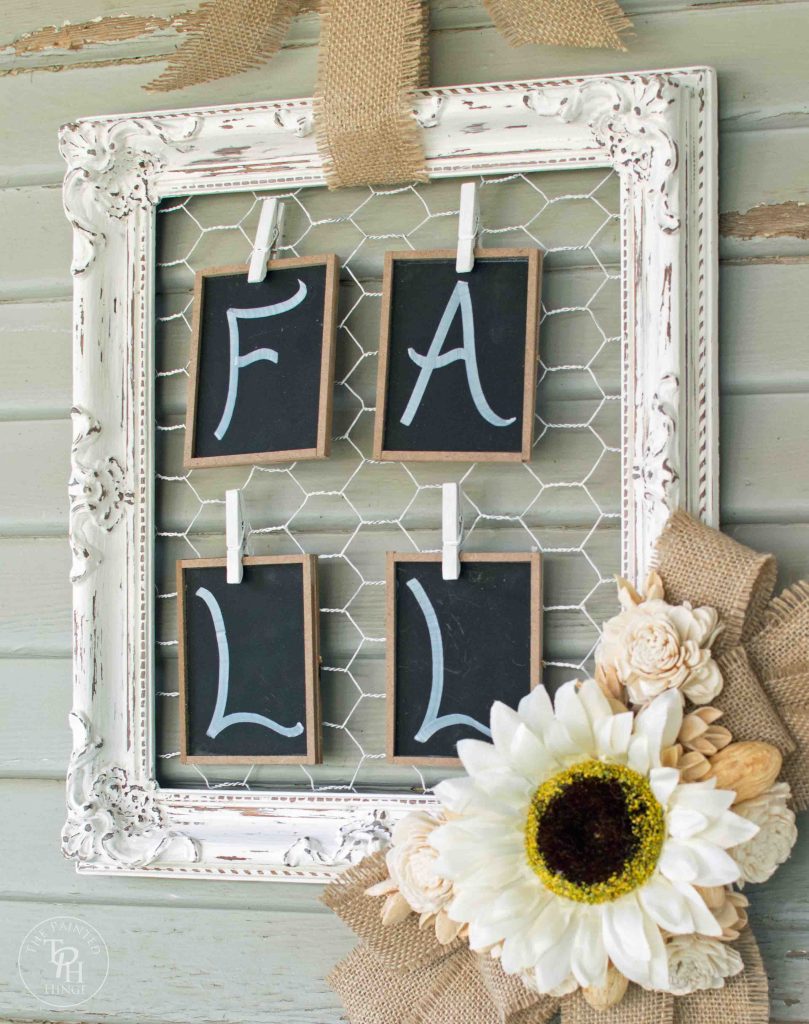 Add some burlap and greens along with some jingle bells.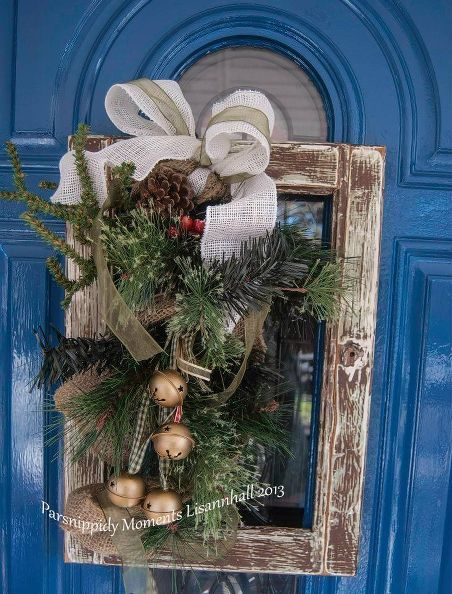 Spray paint an old frame and simply hang some ribbon and ornaments.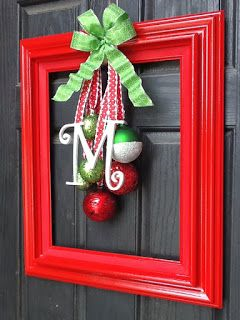 2. Make one with Twigs
Use what you have out in your yard, break out your hot glue gun and make something unique for your home.  I love these!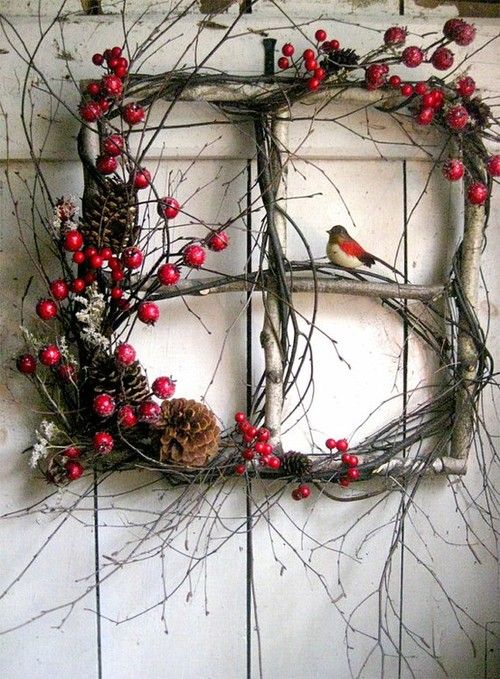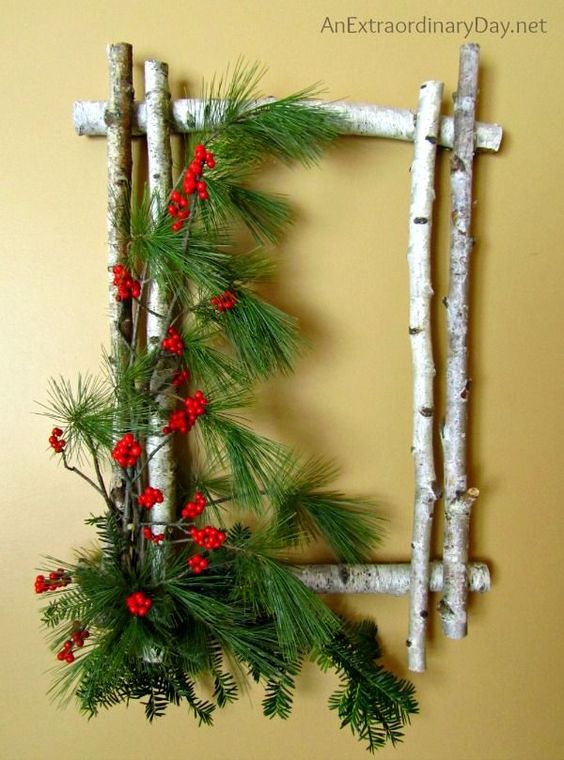 3. Wooden Tags
How cute are these?  You can pick these raw wooden tags up at Micheal's and decorate them how you wish. You can hang them with rope or twine or ribbon.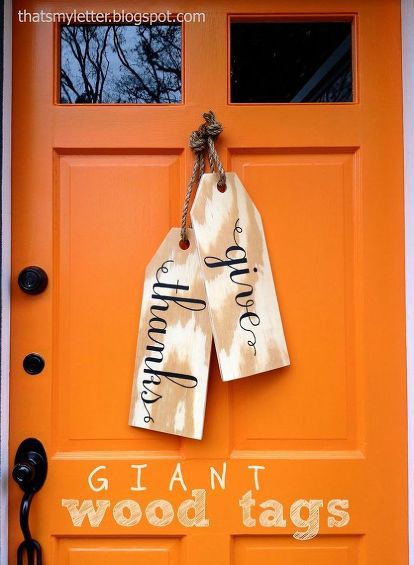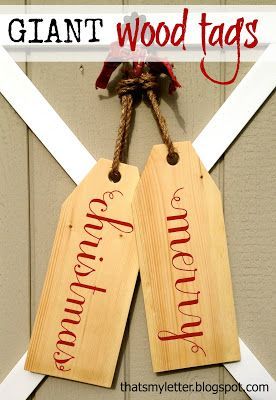 4. Wooden plaques
This started out as a simple unfinished wooden disk.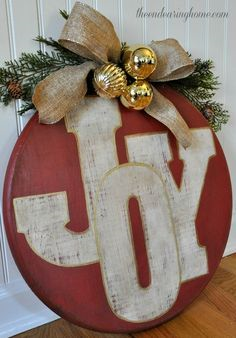 I like how they attached these together with the ribbon.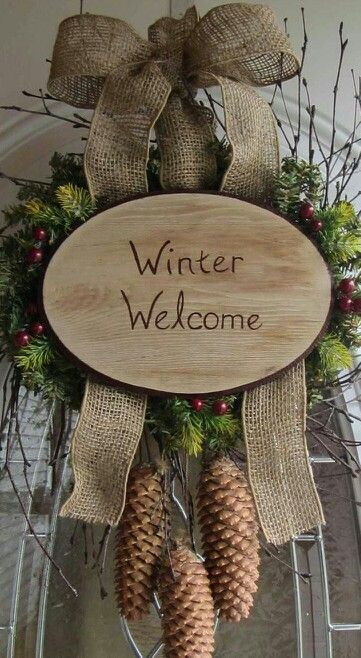 5. Wooden Signs
The sky is the limit with these. You just need some stencils and embellishments.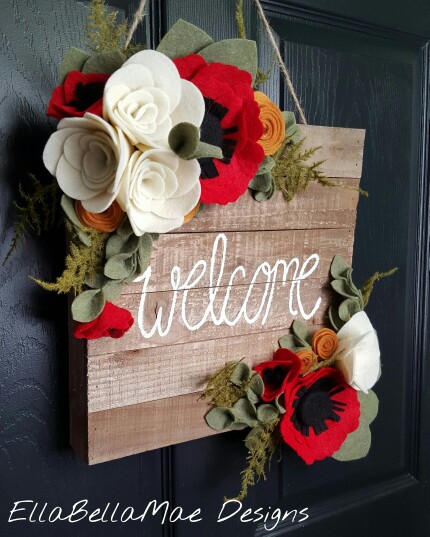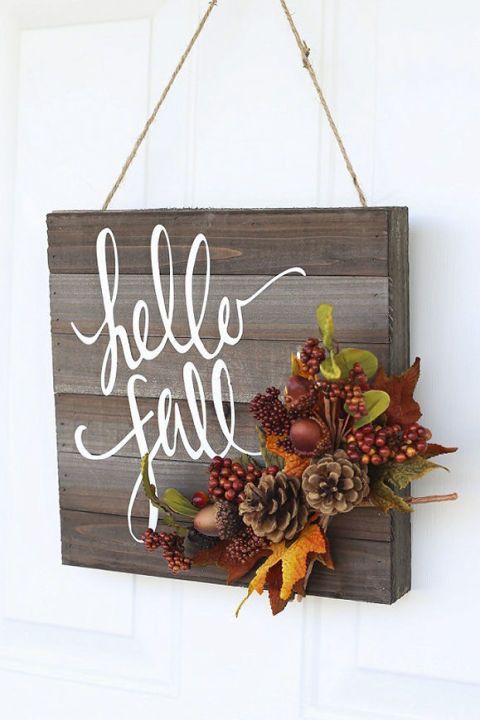 6. Wooden Slice
I made one of these a couple of years ago. You can see it HERE. Really easy and you don't even need to cut one yourself. You can find them at Michael's or on Amazon is different sizes.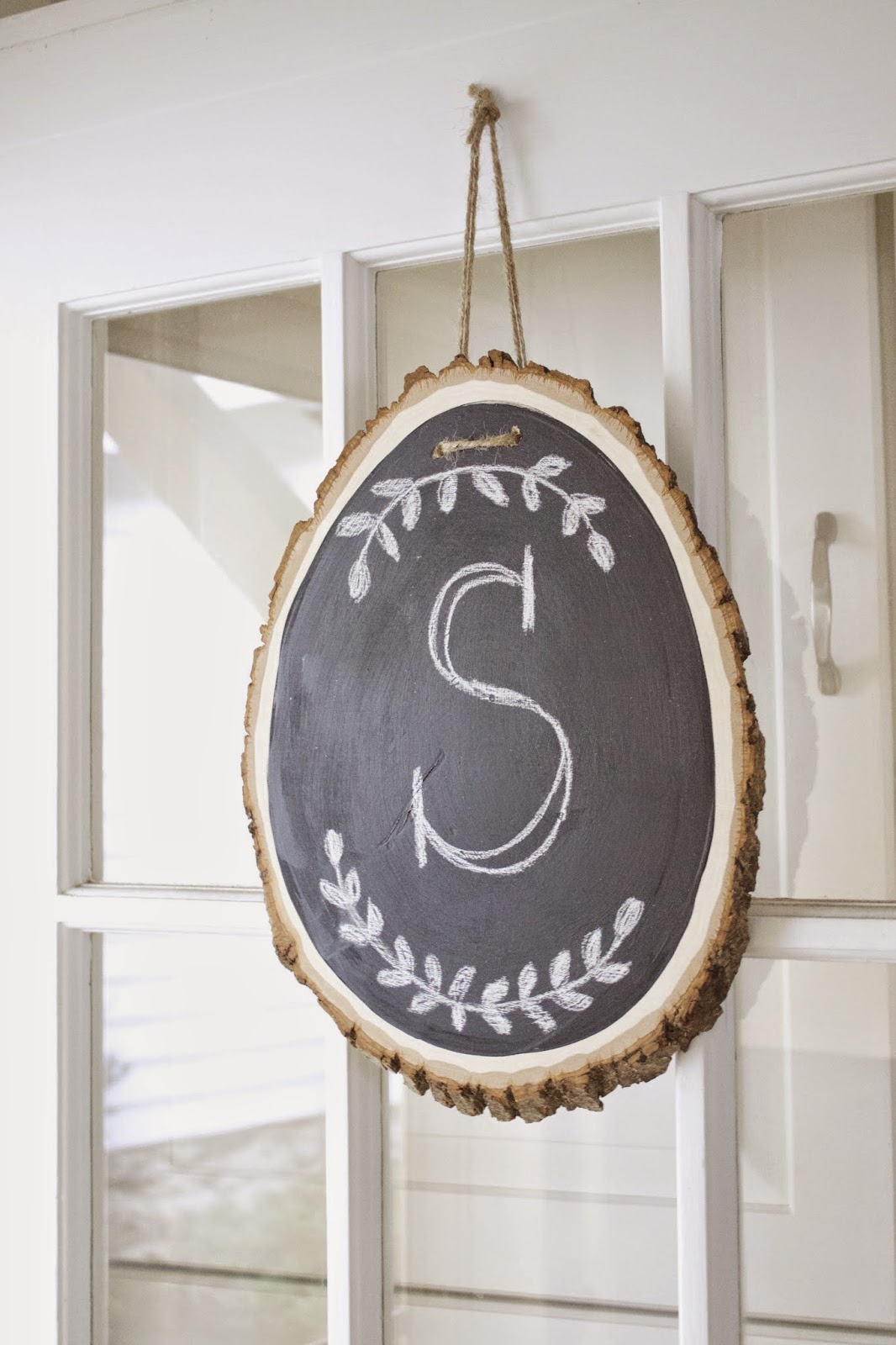 7. Silver Trays
Thrift stores are great for finding old trays to use for these projects. Use with or without chalkboard paint and combine faux flowers to make something for each season.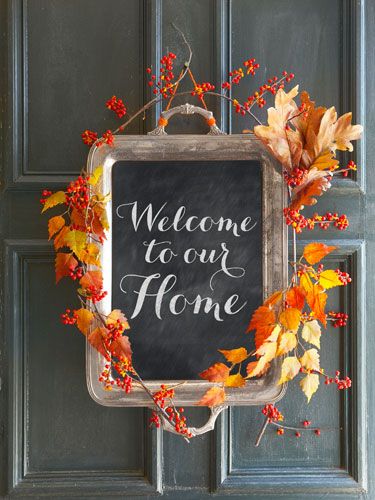 Here they have part of the tea set with greens and ribbon. How original!
Tip: place small pads that go on the bottom of chair legs on the back to prevent it from banging against the door.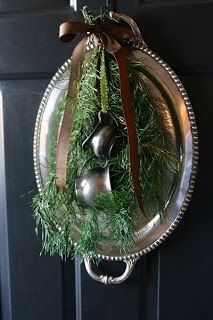 Combine the tray with grapevine, burlap and faux flowers for a pretty farmhouse look.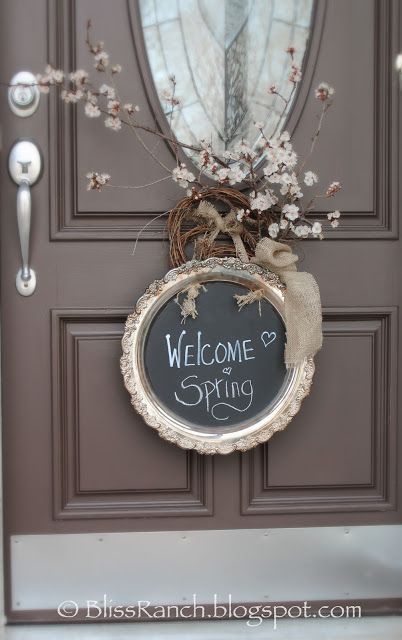 8. Burlap Bags
So cute. You can do these smaller ones or how about one big one?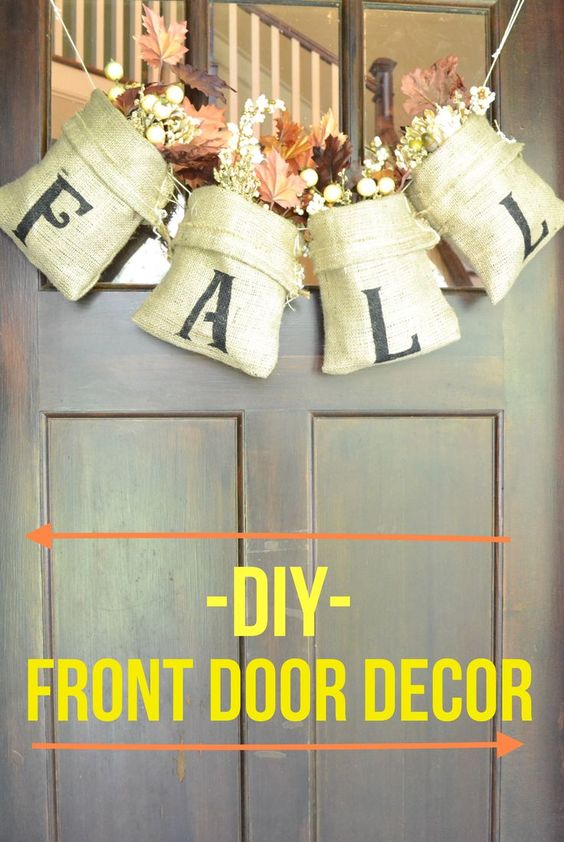 How about a big one for Christmas with greens?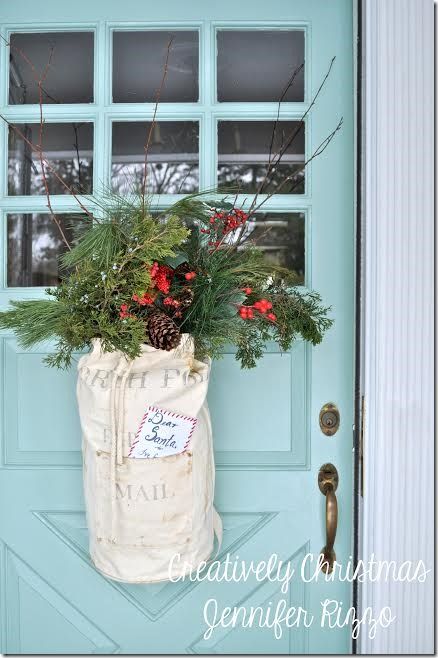 9. Shutters
So pretty and festive!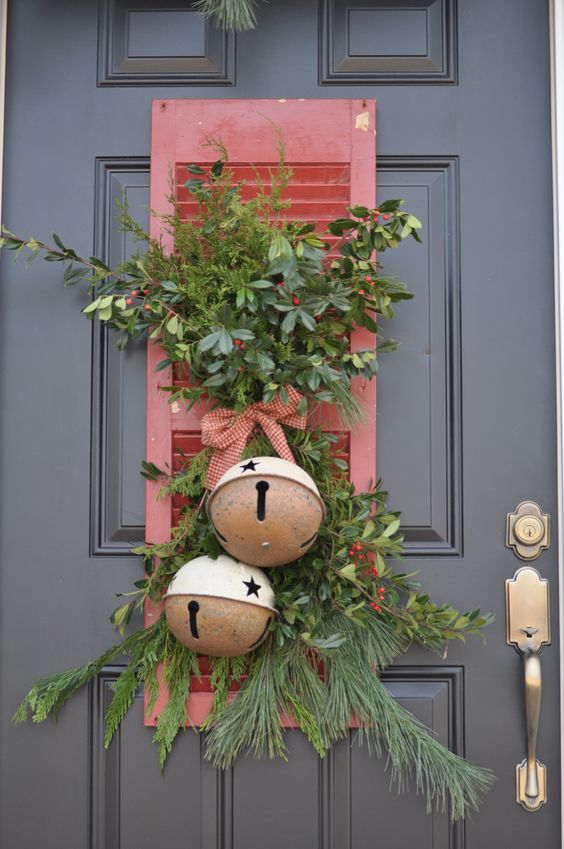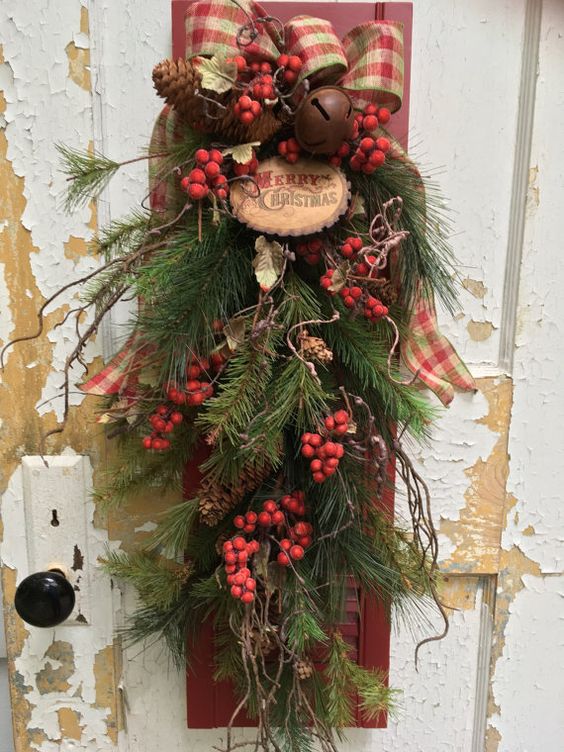 10. Pine Branch Swag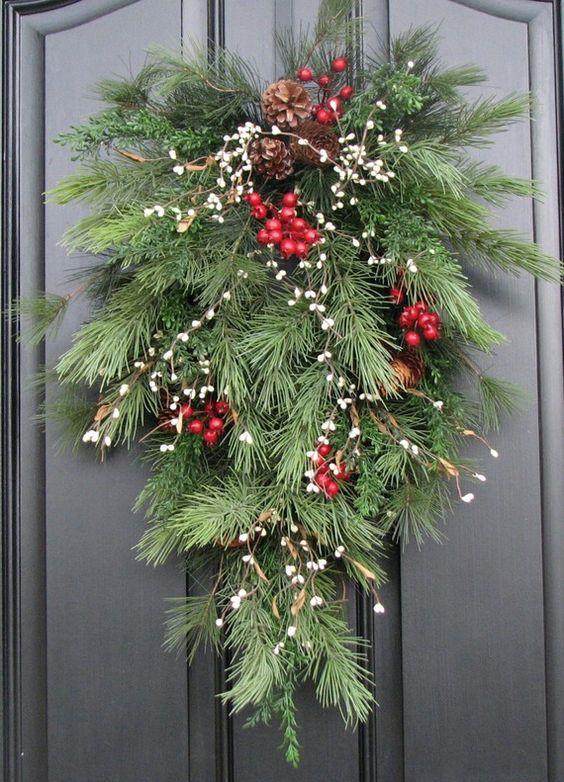 Source
I love these bells! You may just see these at my house if I can find them. 🙂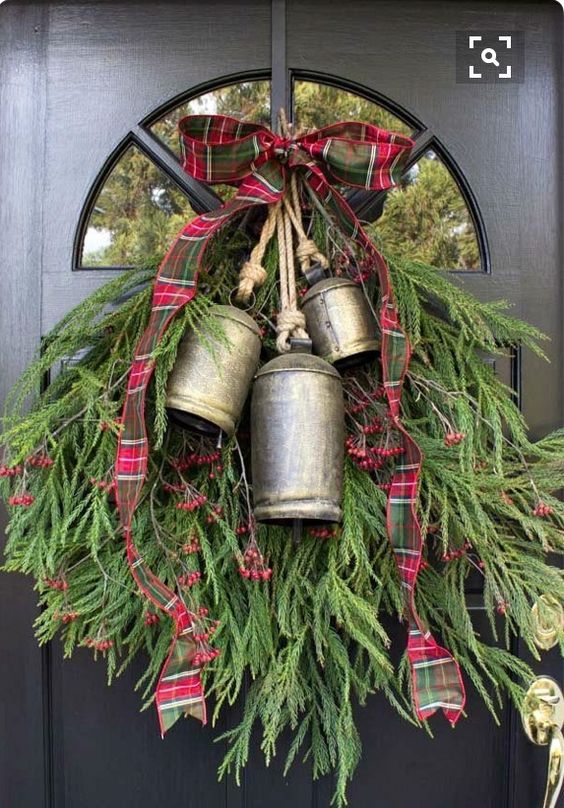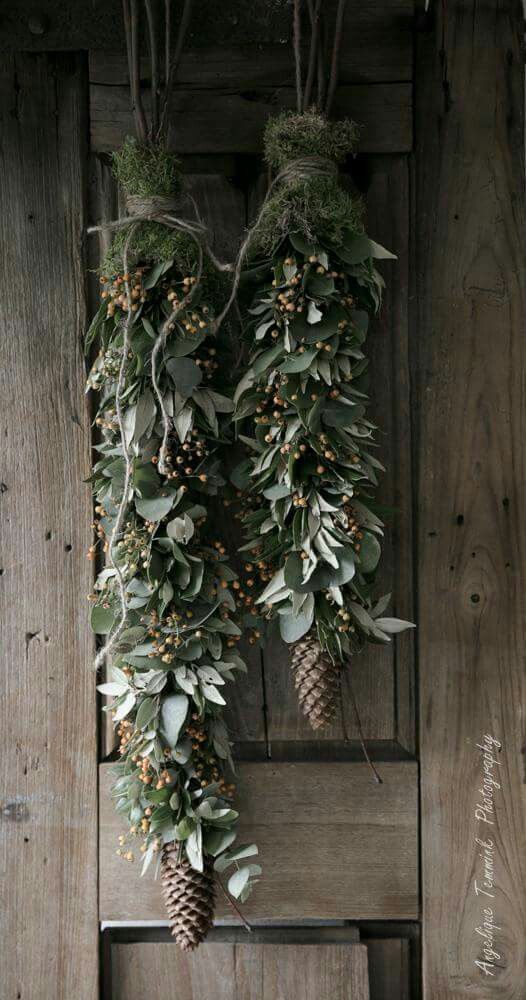 11. Ice Skates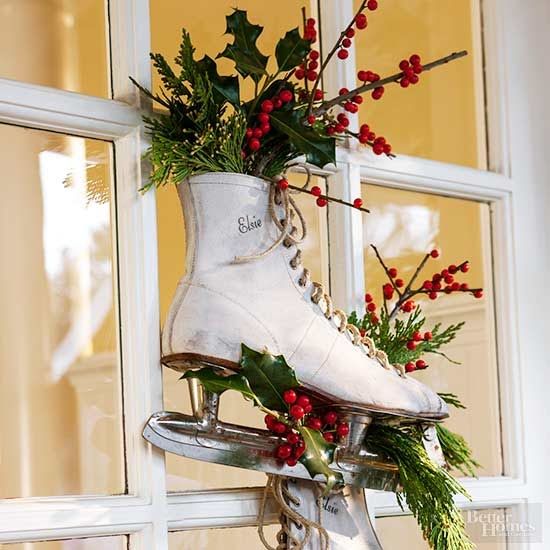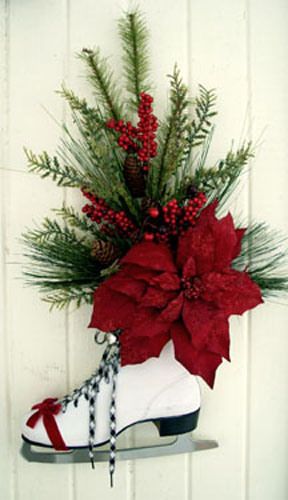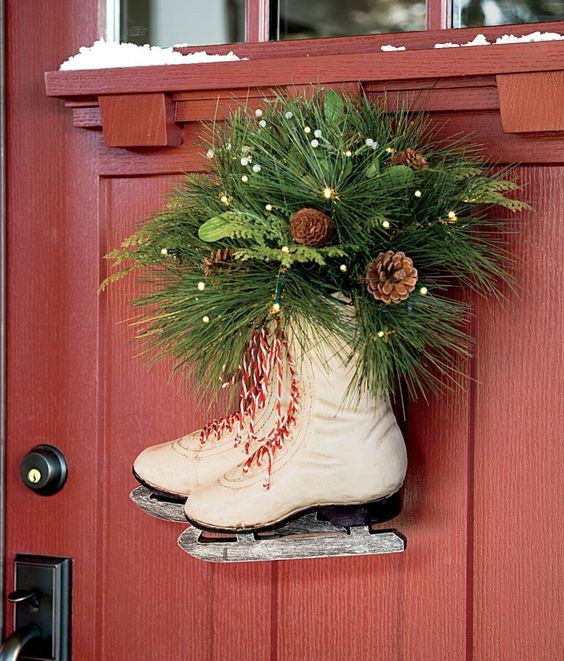 12. Mittens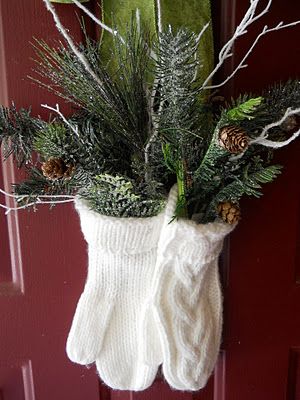 How about a combination of wood and mittens…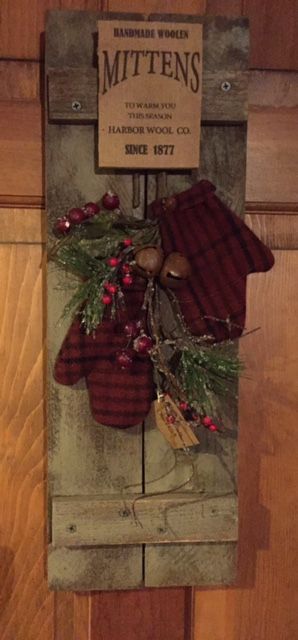 13.  Rakes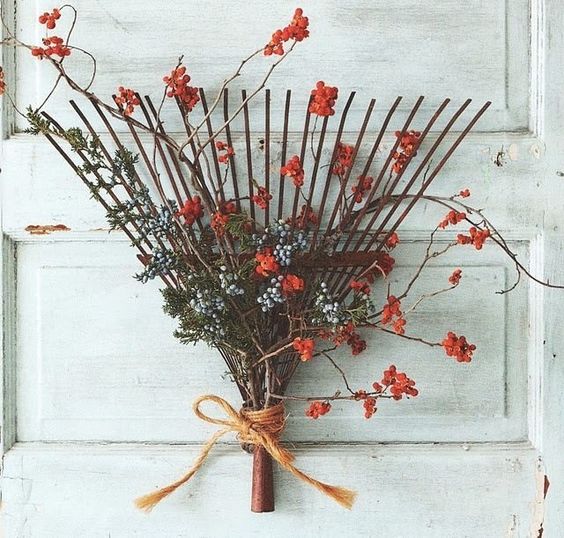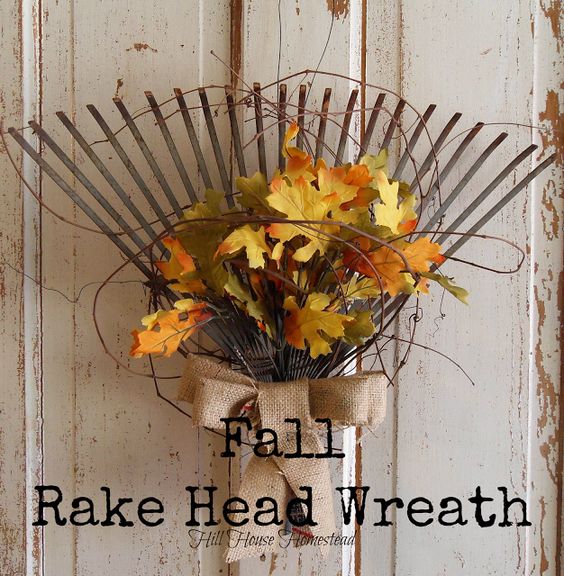 14. Baskets
I tried one of these in the spring and loved it and then used it again in the fall by changing up the colors. You can see those HERE and HERE.
So pretty…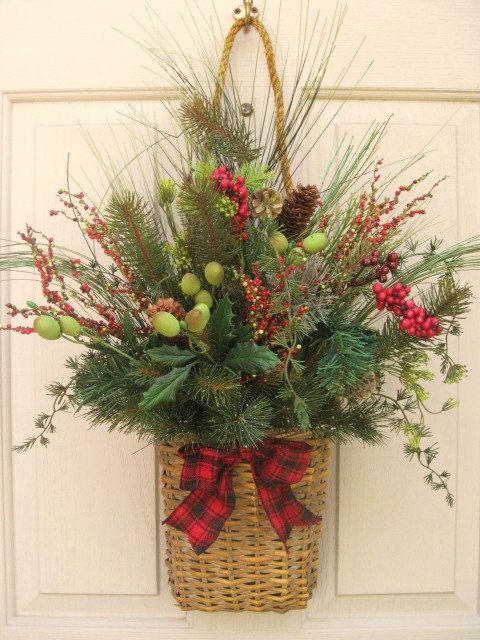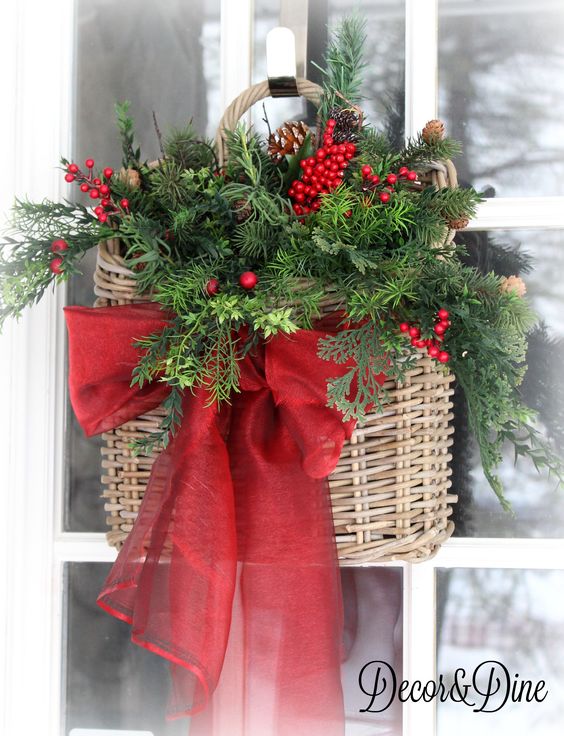 I love the mini skates. 🙂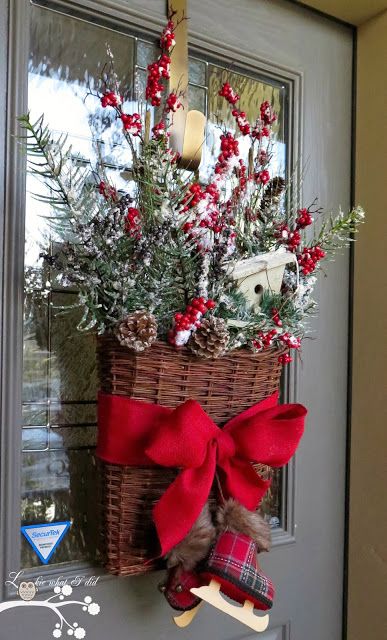 15. Mirrors
This is one of my favorites.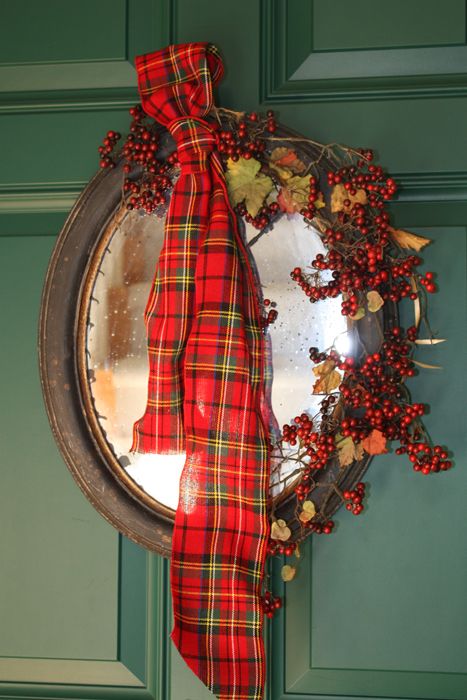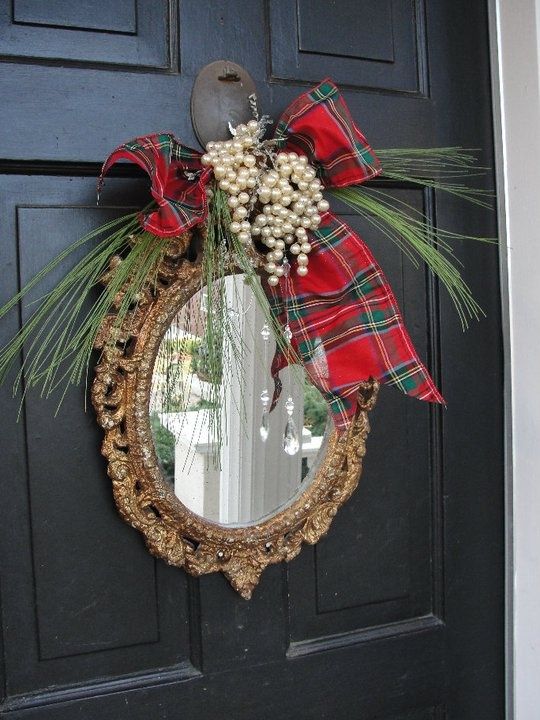 16. Pine Cone Swags
These look super easy. You can use ribbon, burlap or twine to hang them. Hang them by themselves or with greens or ornaments.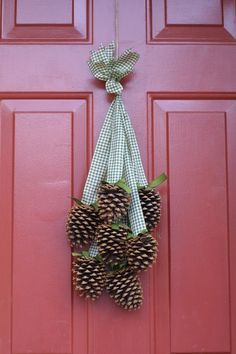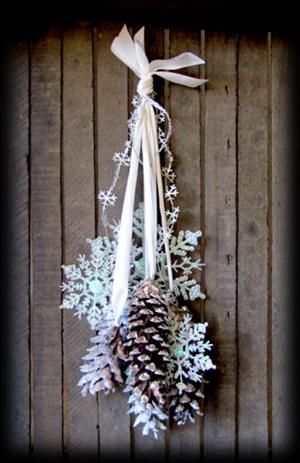 17. Grapevine
So pretty!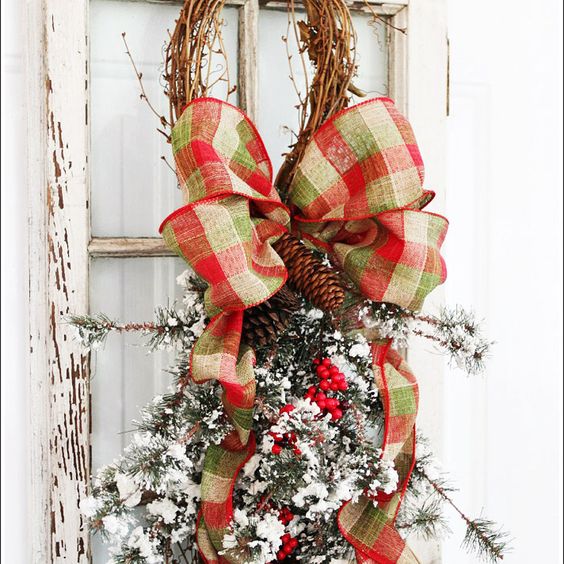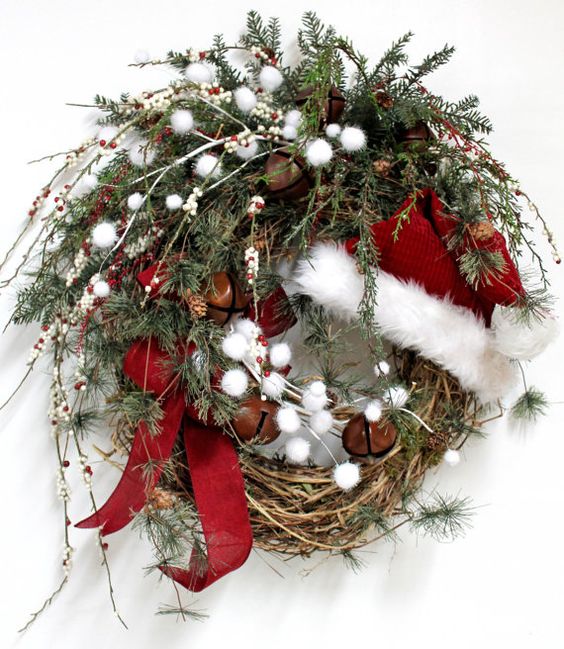 18. Letters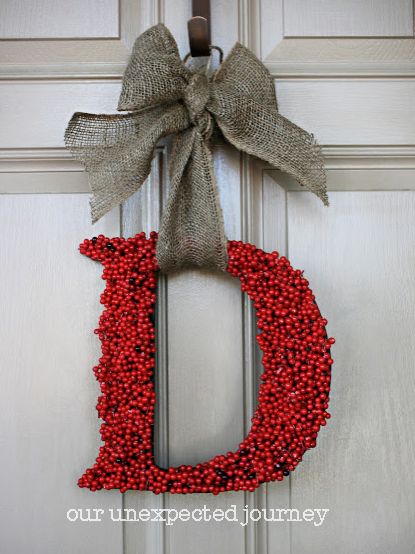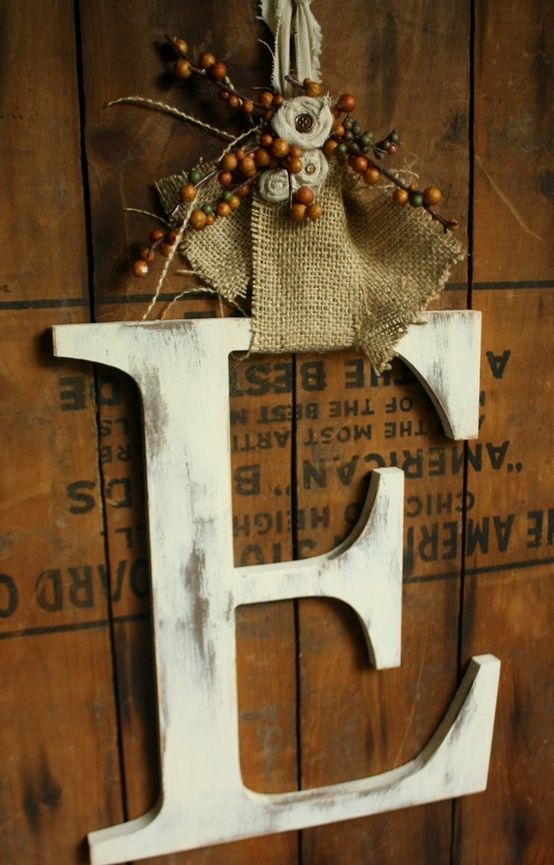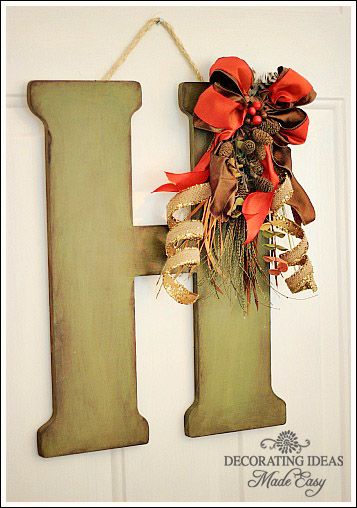 19. Tins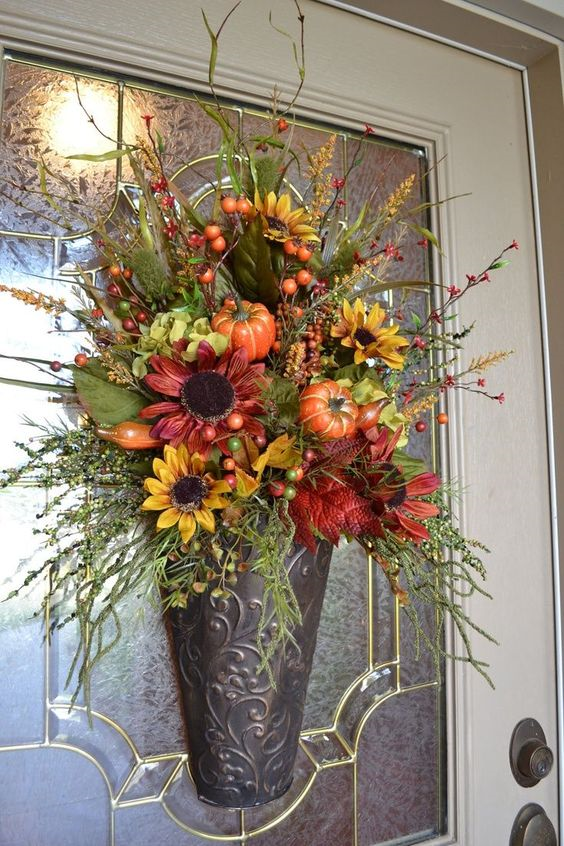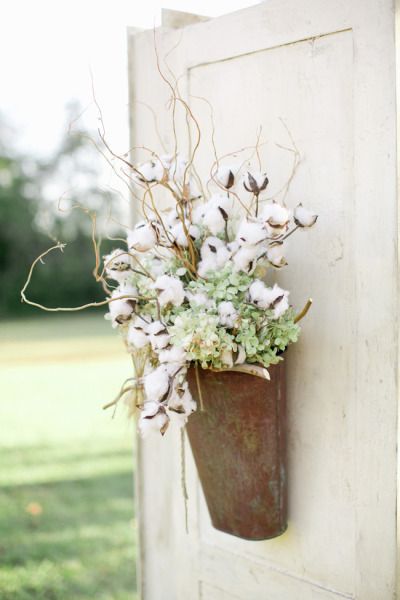 20. Wooden Boxes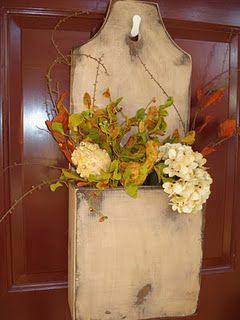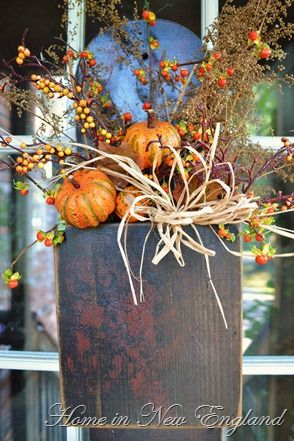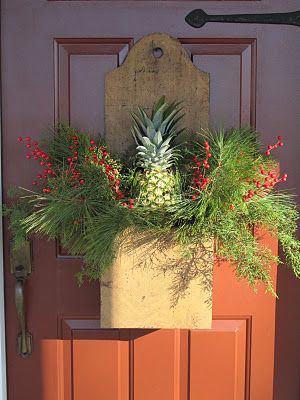 Pin it for later!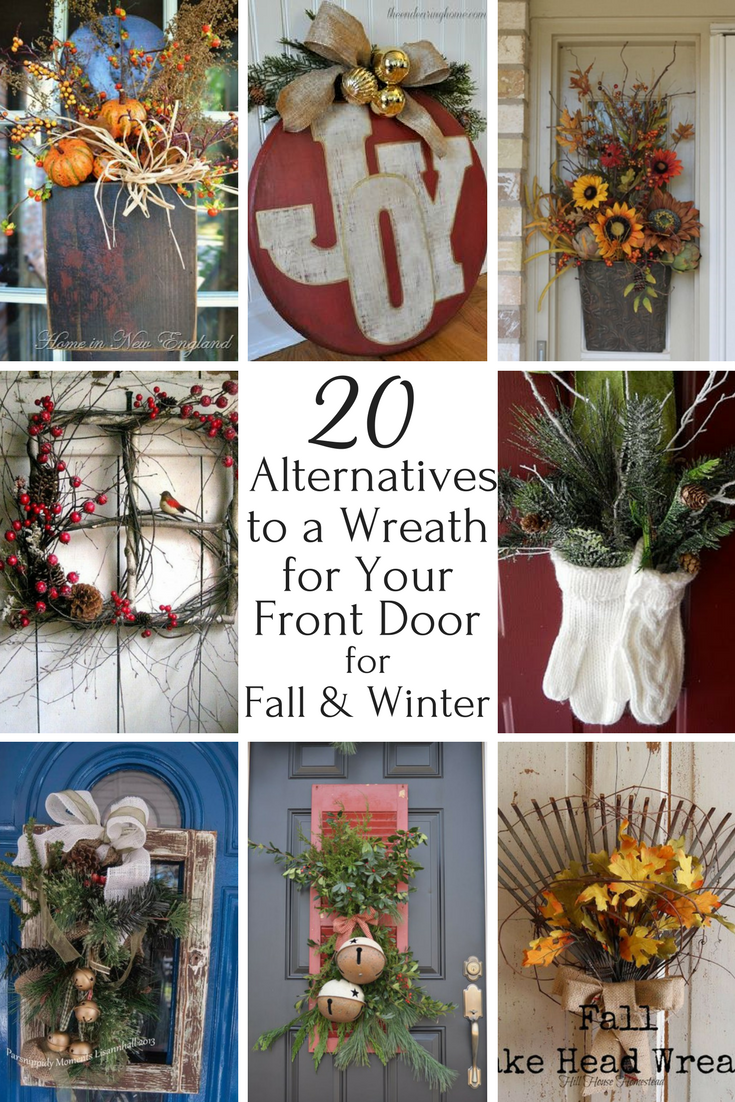 I love all of these ideas! I'm definitely inspired to do something different this year. I hope you are too. If you have decorated with something other than a wreath in the past or plan on using something unique for your front door this year, I would love to see it!
Make it your own!
Col
You may also like these:
Linking to Finding Silver Pennies