Today I'm sharing a Christmas Art project that is super cute and so easy to do. It all started when I saw the cutest scrapbook paper at Hobby Lobby a few months ago that had the lyrics to Jingle Bells on it. It was all muted and antiquey and I had to have it. They really do have the best scrapbook paper there. If you have been here before you know I love scrapbook paper. Not for scrap-booking, no. For other stuff like art and light switch covers.
Of course I picked it up along with a few other pieces. Here is what happened to it…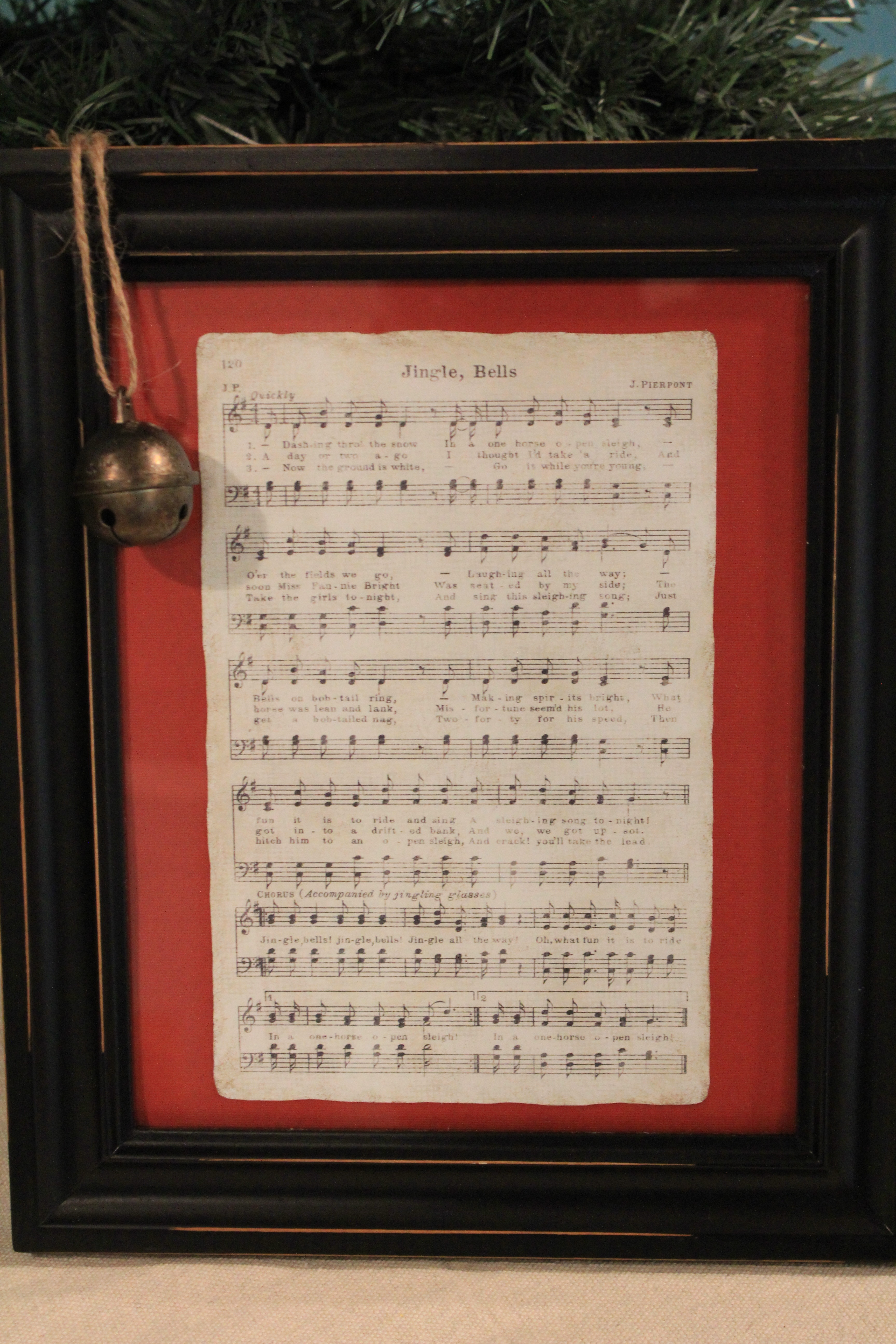 This post contains affiliate links for your convenience. See my full disclosure here.
Super easy and quick. Here's what you need:
Jingle Bell Scrapbook Paper
Red Scrapbook Paper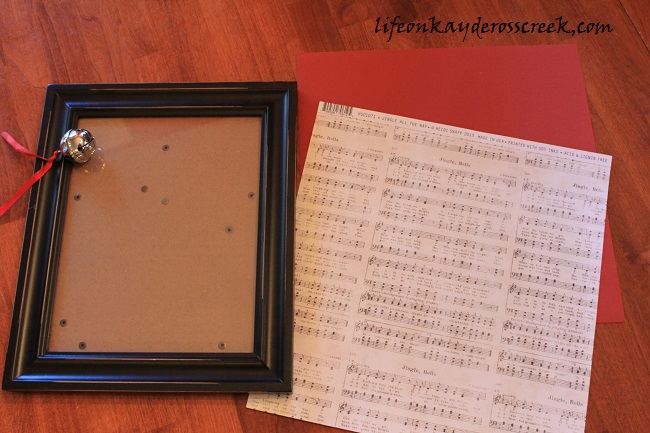 Fortunately, the paper had the entire song right in the middle of the page. Imagine that. I cut out the entire song from the middle and it was the perfect size to fit centered inside the frame. The white paper looked a bit too new and I wanted the edges to be a bit rough so I didn't worry about whether or not the sides were straight. To get an even more rough look I sanded, yes sanded, the edges with sandpaper. The sandpaper rips up the sides just a bit but you have to be careful because if you press too hard you can rip it.
After sanding the edges I used antiquing ink to age the paper. You need a cotton rag – I usually use one of Hubby's old tshirts, and gently dab it around the edges and a few spots around the middle as well. It really works well with the roughed up edges and give is a nice worn look.
So after sanding and adding the antiquing ink, it was all nice and aged. I glued it to a piece of the red paper that I had cut out to use as a mat. I used the backing of the frame to trace on the paper so the piece would fit perfectly in the frame. Once it was dry, I simply put it in the frame.
The bell was a bit shiny for me so I spray painted it Oil Rubbed Bronze and instead of using the bright red bow, I used twine. Much better I think for this Christmas Art project…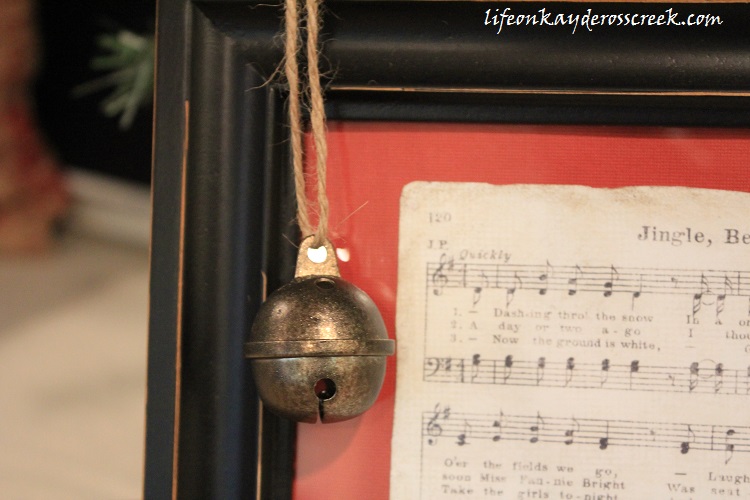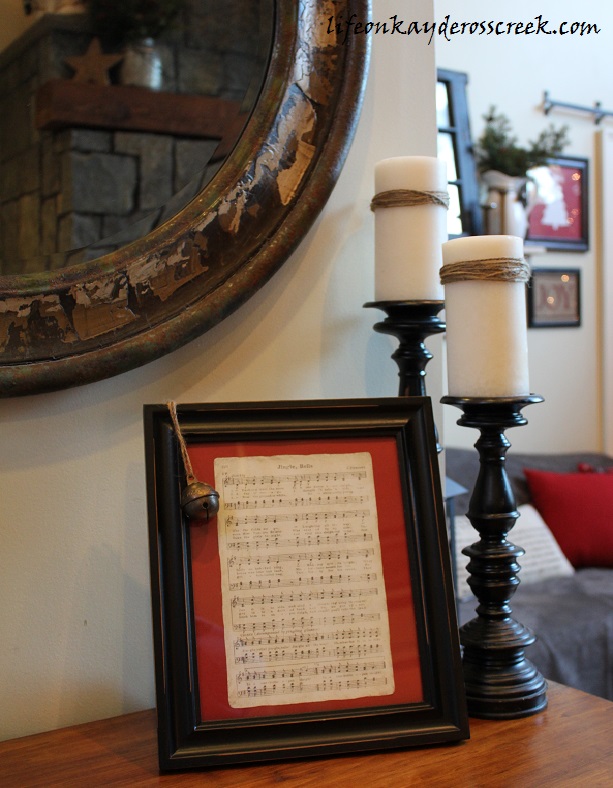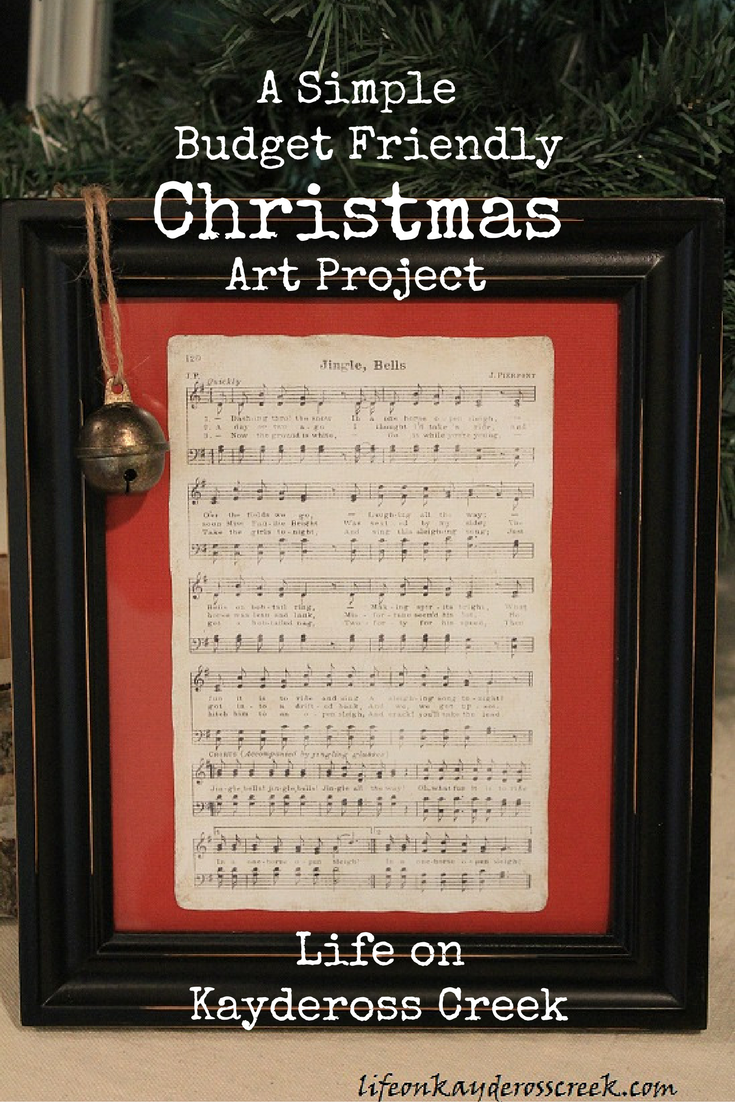 So, pretty easy, fairly quick and inexpensive. Oh, and it will look great for the rustic black, white and red Christmas decor! More Christmas decor projects this week so stop back!
Happy DIY'ing!
Col