Hey everyone and welcome to the Dining Room Edition of the Bringing Christmas Home Tour 2015. My  thought has always been that decorating doesn't have to cost a fortune and it shouldn't be terribly time consuming or stressful. This is the perfect example. I made these place cards from logs that hubby had cut when he was getting the firewood ready for the season. It fits right in with the rustic, woodland theme from the rest of the house and creates a relaxed Christmas Tablescape.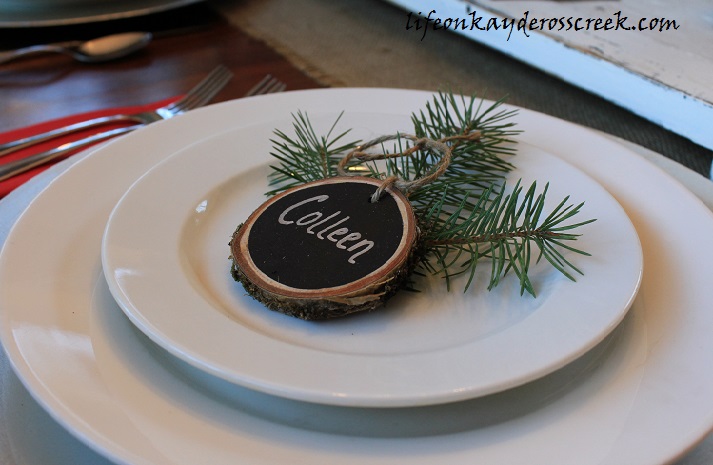 It was super easy! I asked him to cut the 'disks" for me so he did using the chop saw.  The plan was to make a combination place card and Christmas tree ornament. Once they were cut I drilled holes in them where I could use a piece of twine to hang them.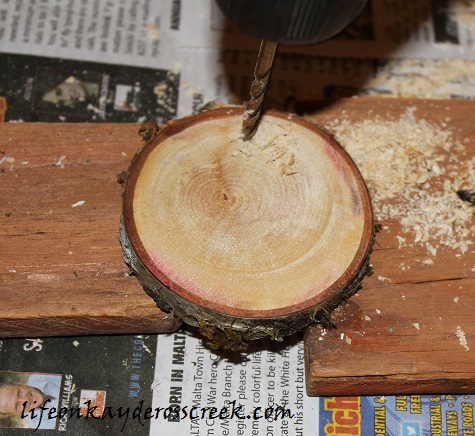 Then I painted them using chalkboard paint. I thought about writing with chalk but it wipes off too easy. I just like the color and tone of the chalkboard paint so I used it anyway.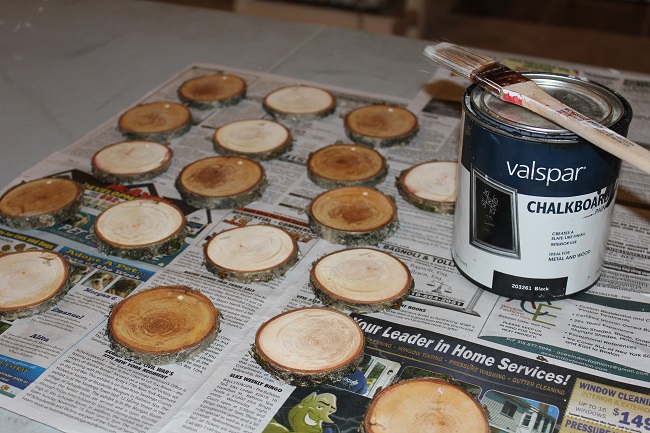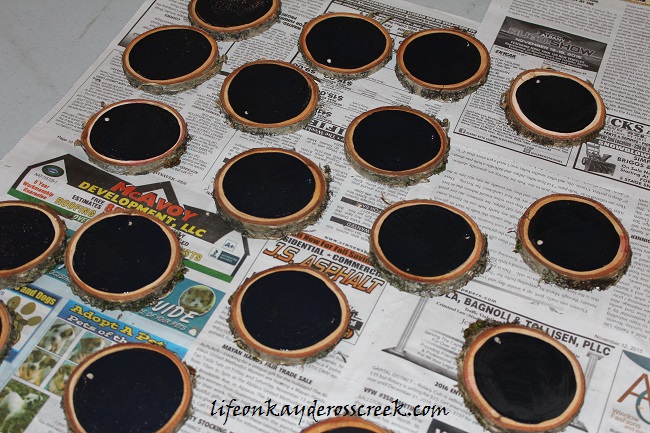 So once they were dry I used a paint marker to write our names on them and Christmas 2015 on the back.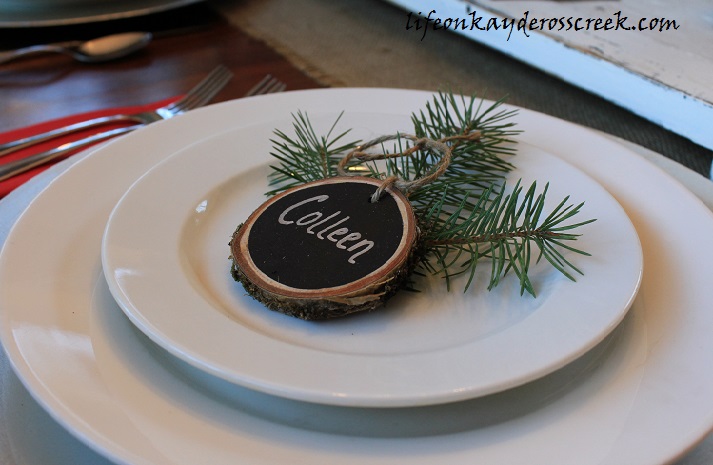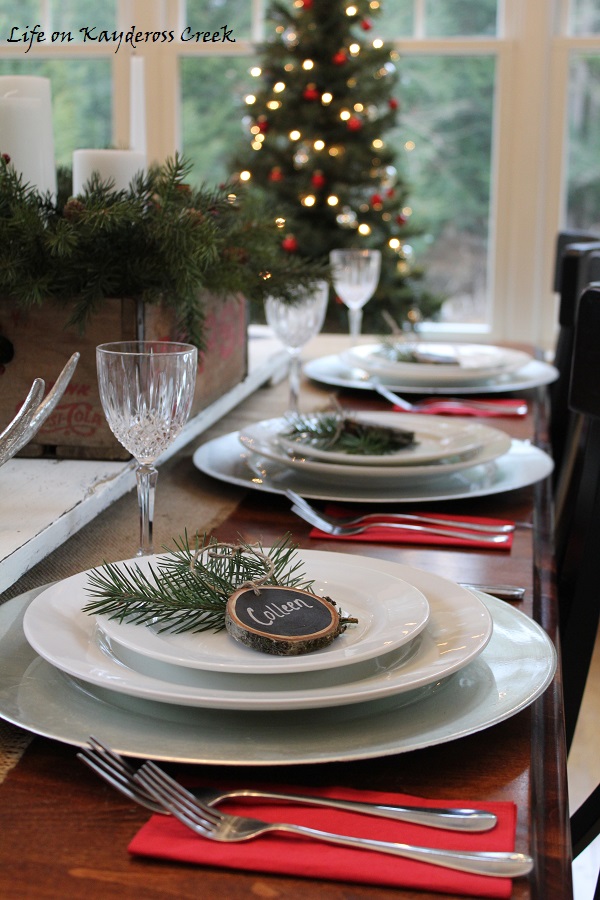 No stress. For the place settings I just used sprigs of branches from the tree. I love the way the green, black and red carry through from the great room and kitchen. Don't tell anyone, but I used paper napkins!  Less expensive, nothing to wash afterwards and not too stuffy.
For the center piece I used an old Pepsi crate (love the red letters) to hold some branches with red berries and white candles. Simple.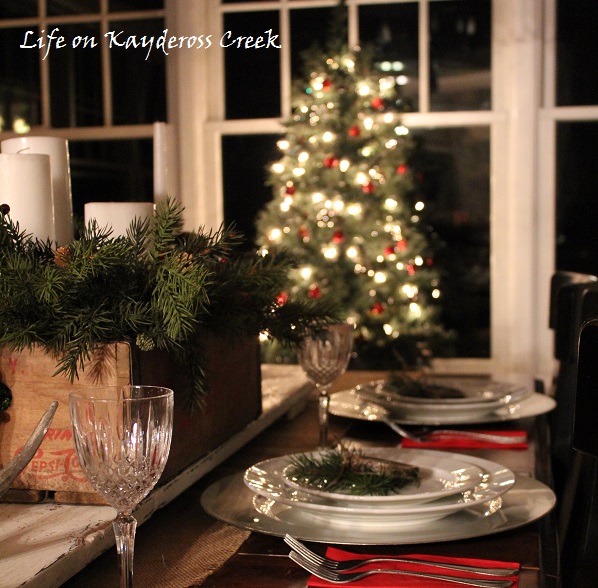 So there you have it.  Simple, inexpensive and easy to clean up when it's time to eat. Gotta love it! Thanks for stopping by this part of the Christmas Home Tour Dining Room Edition at Life on Kaydeross Creek. I hope you enjoyed my Christmas Tablescape. 🙂
For more inspiration check out these beautiful spaces:
Life on Kaydeross Creek
I hope you are well on your way to finding your holiday decor groove and that over the last few days you have found a bit of inspiration.
Happy DIY'ing!
Col
You might like these Holiday posts as well. 🙂