Welcome to the Bringing Christmas Home tour 2015 and my family room! I LOVE decorating for Christmas up in the Northeast and I am so happy to be able to share it with you. It's a full senses kind of thing; from the smell of fresh pine and cinnamon to the feel of the fuzzy throws on the couch. (Let's not forget the freezing temperatures outside and the warmth of the fire place inside) It's the taste of hot cocoa and Christmas cookies, the site of the beautifully decorated Christmas lights in our small town don't forget the sound of the Christmas music that starts the day after Thanksgiving!
For my Christmas home tour I am thrilled to have teamed up with some very talented bloggers who have created some great spaces to share with you too. Each day we will be showing you beautiful and creative ways we've decked our halls. I hope you'll join us!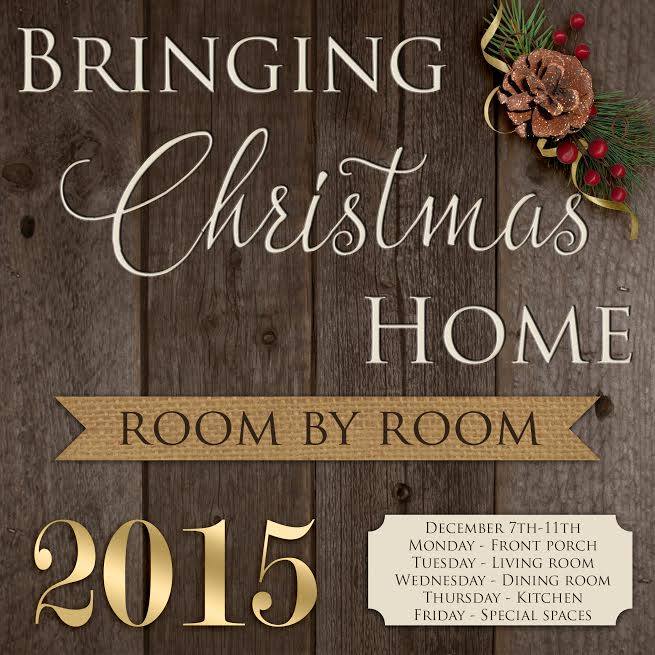 Today we'd love to share Christmas in the Living Room. I am beyond excited for this one because it is the first year we have had a completed fireplace and I couldn't wait to decorate it. (in our house we call it the Great Room). I found my INSPIRATION early this year with a pillow I had made and from looking through the Ballard catalog. I tend to stay with the core pieces each year (which, up in the Northeast is lots of pine cones and greens) but add new and interesting touches. Of course, as a DIY nut, I also try to create some things myself.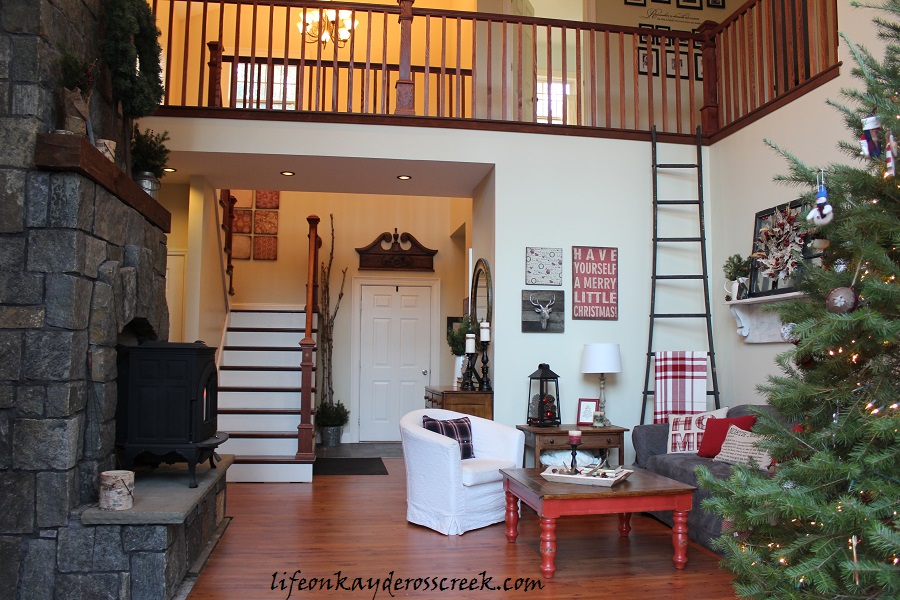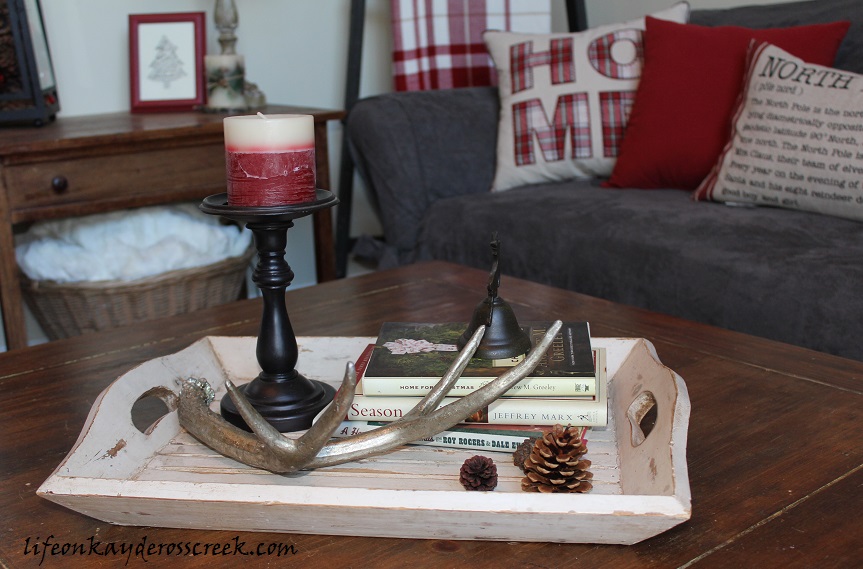 This year I picked up the deer head at Marshall's but decided to mount it to create a slightly bigger piece. I think it fits in better with the rustic feel.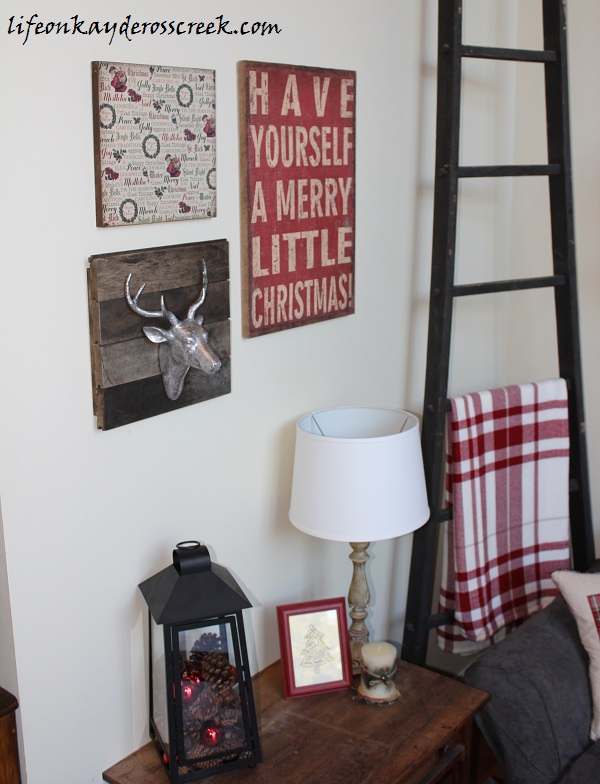 I also made the red tree picture and the Joy sign. The pillows are from Marshall's, TJ Maxx and Walmart.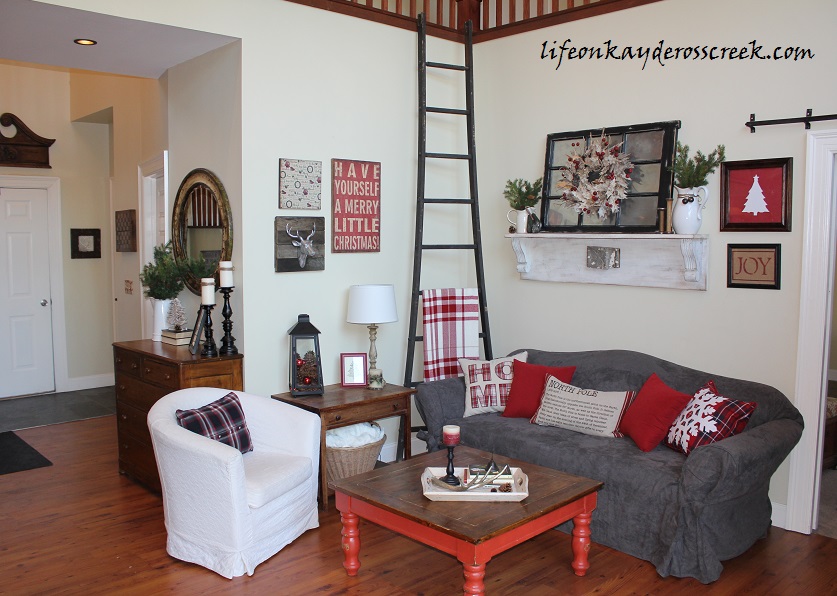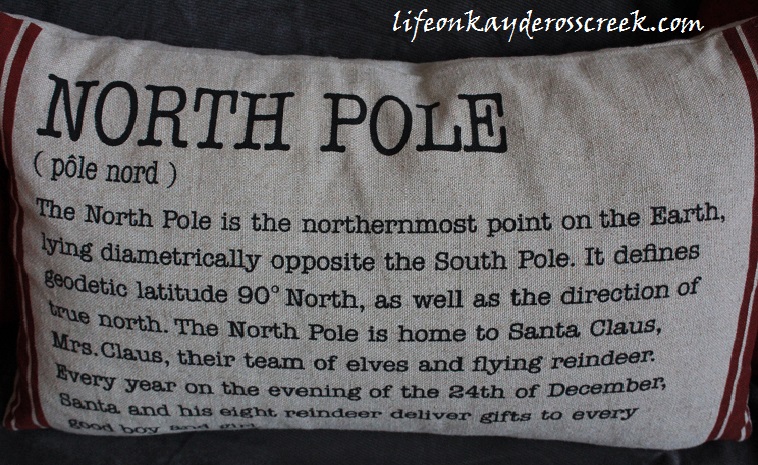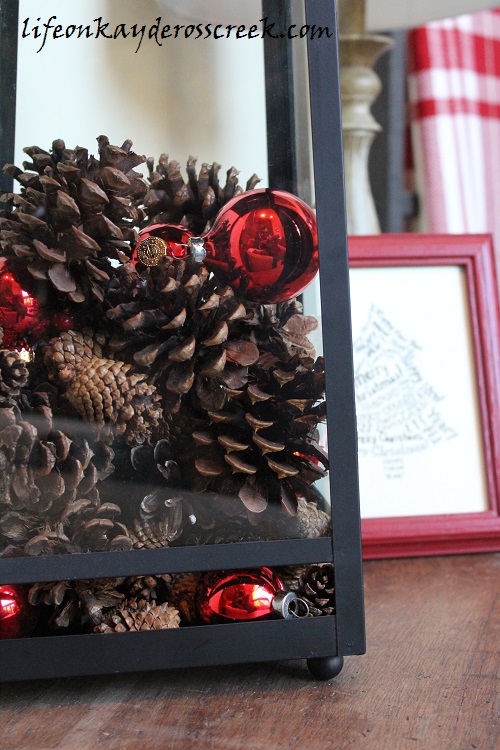 The tree is ENORMOUS and I love it! I asked my hubby for a big tree and he did not disappoint!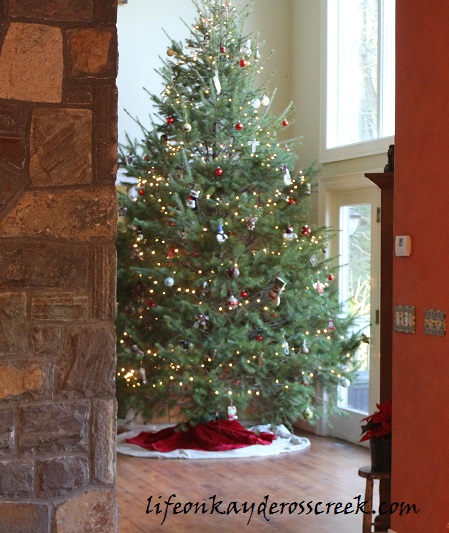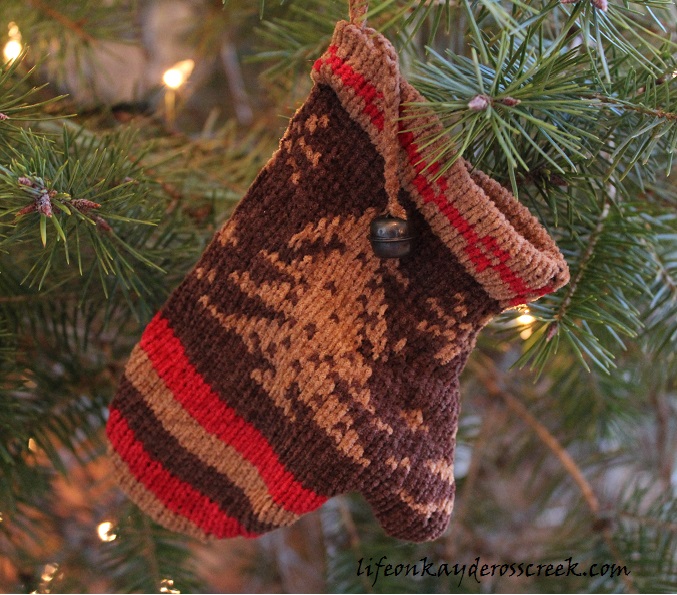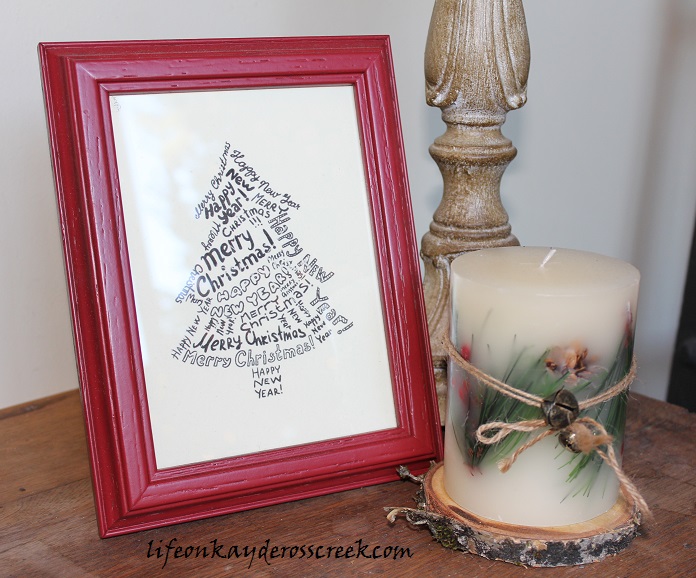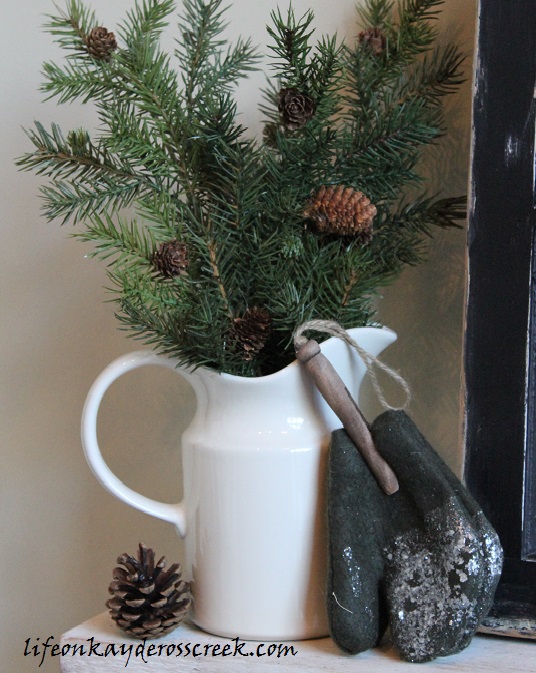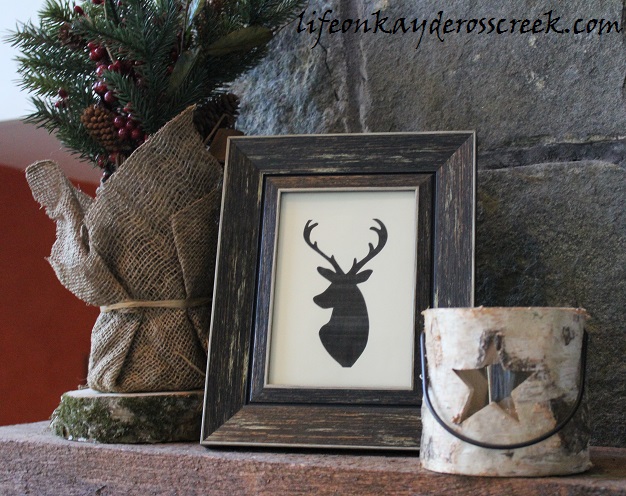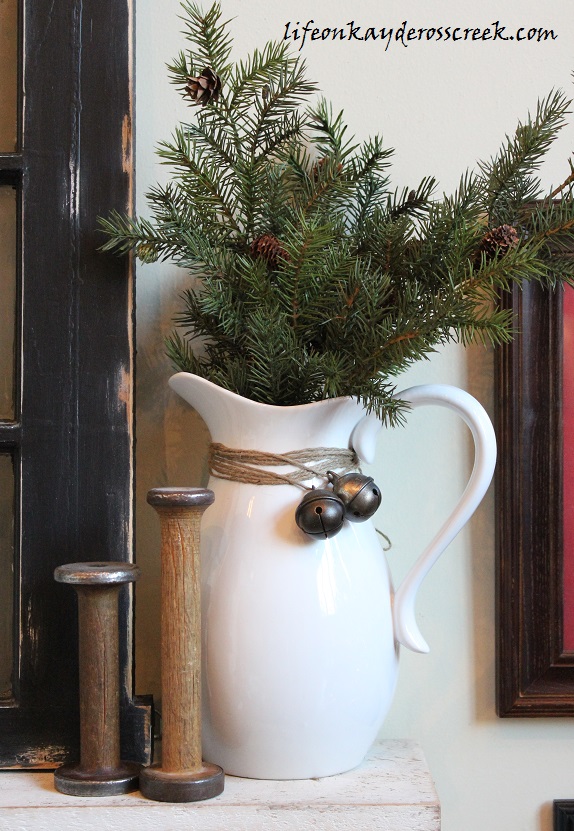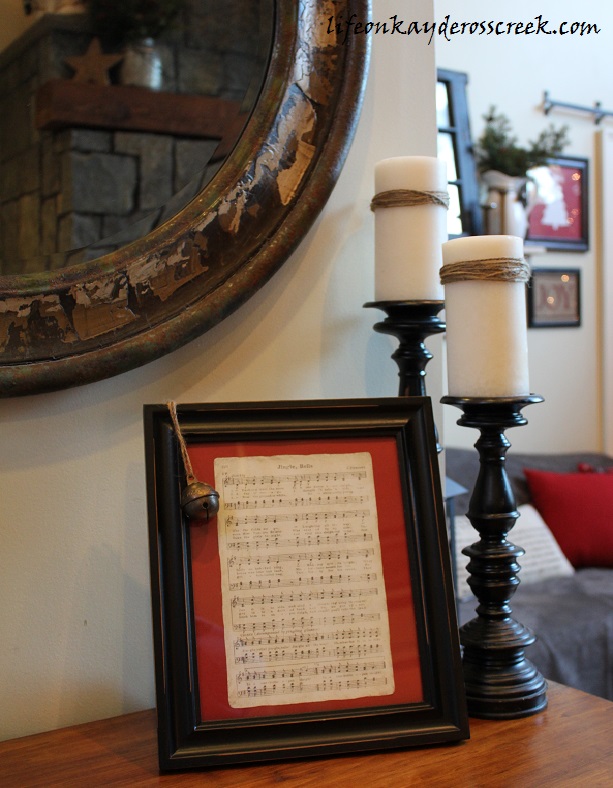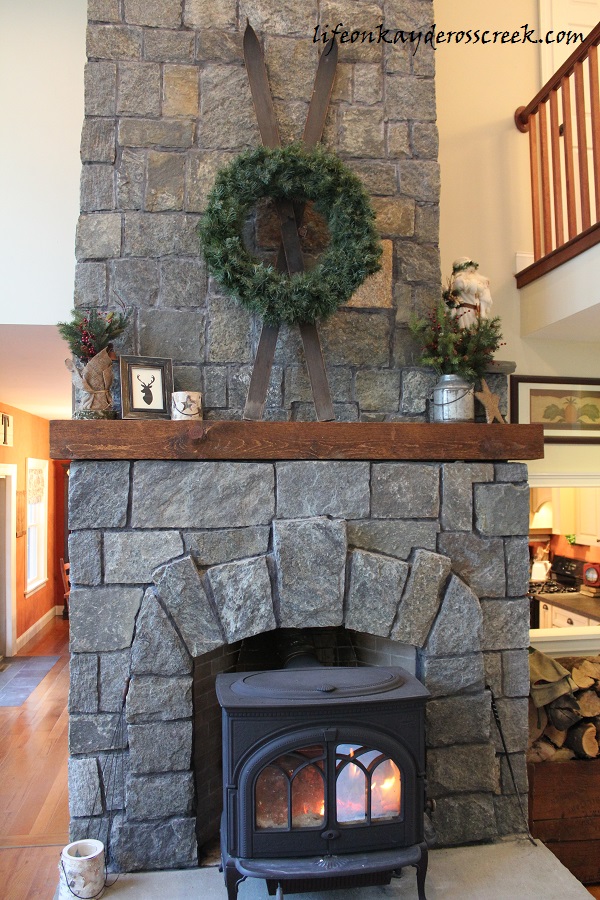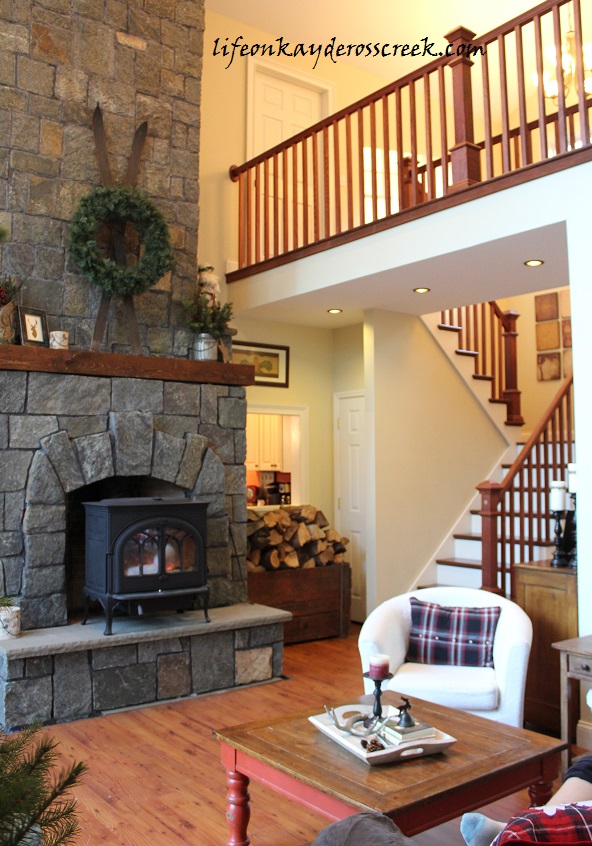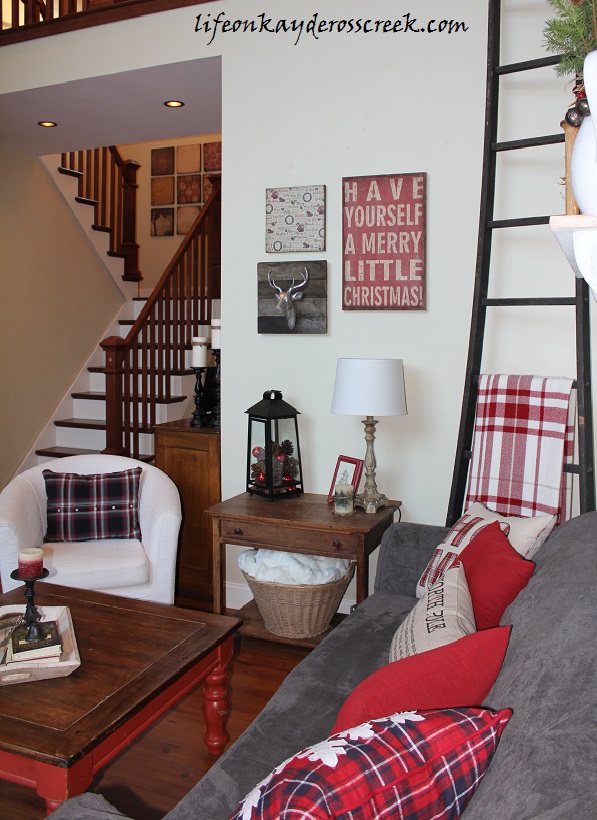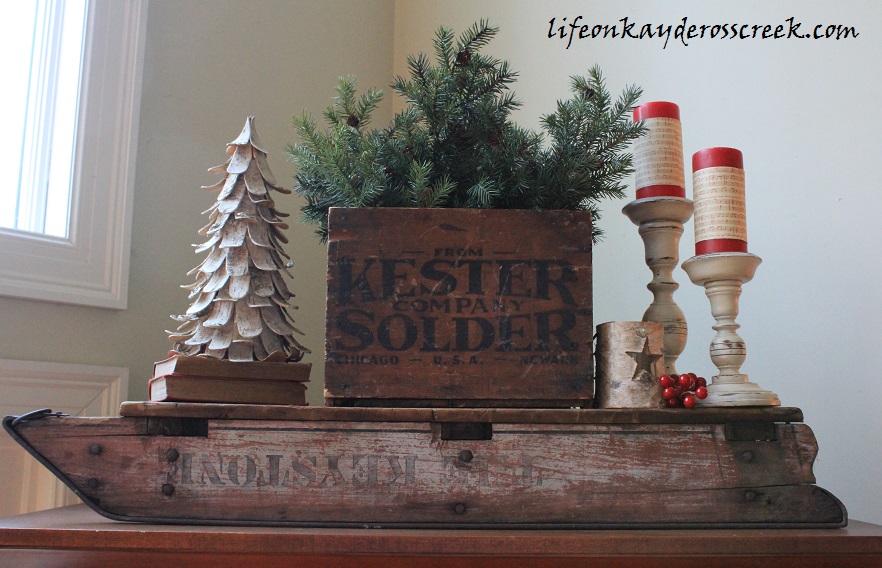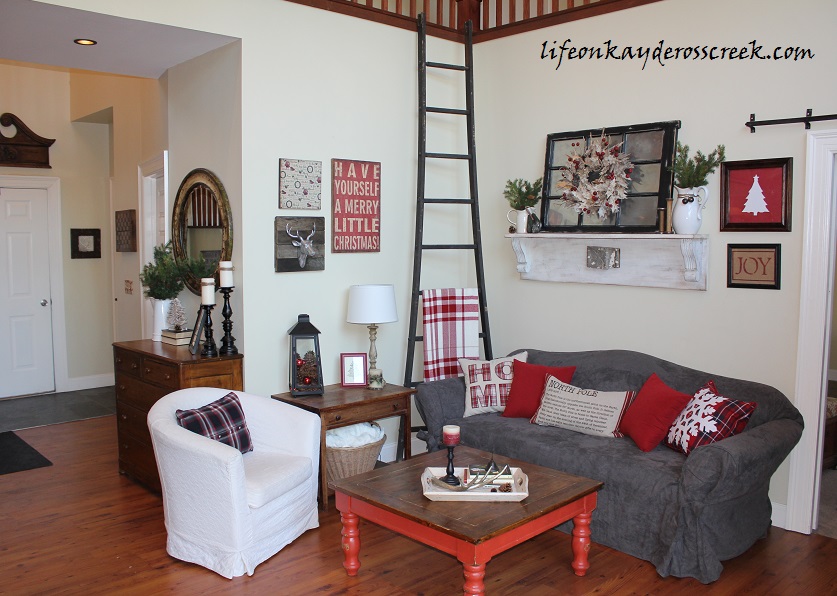 Thanks so much for stopping by today. Pop back in tomorrow to see what these lovely ladies and I have been up to in the Dining Room!
Check out their Living rooms:
Enjoy your day and happy DIY'ing!
Col