Believe it or not, this project actually started out as the foot board of a bed frame! I try to stop at the Salvation Army once a week or so because you never know what you are going to find for inexpensive cool projects. On this particular day I found this bed for $5!! I had no need for a bed but I absolutely LOVED the beautiful aqua color and the shape. For some reason, when I see a flat surface, I always think chalkboard and this piece was perfect for that and it had just the space to add hooks at the bottom. I knew we were going to be re-doing the mudroom and would need more space to hang things. This seemed like the perfect solution so here's what I did…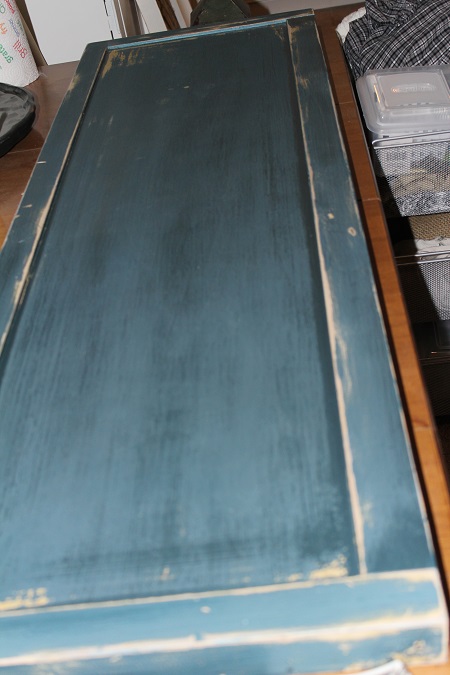 After giving it a thorough cleaning, I sanded it down a bit to get it ready to paint. I also wanted it to be slightly more distressed so I hit the edges with the sander a bit harder.
I taped it off and rolled on the chalk board paint in the middle and brushed around the edges so that the paint would not get on the sides. You have to be careful when you use a brush because it can streak and leave marks on the surface. Even with the roller you can sometimes get groves so I used a foam brush to smooth everything out.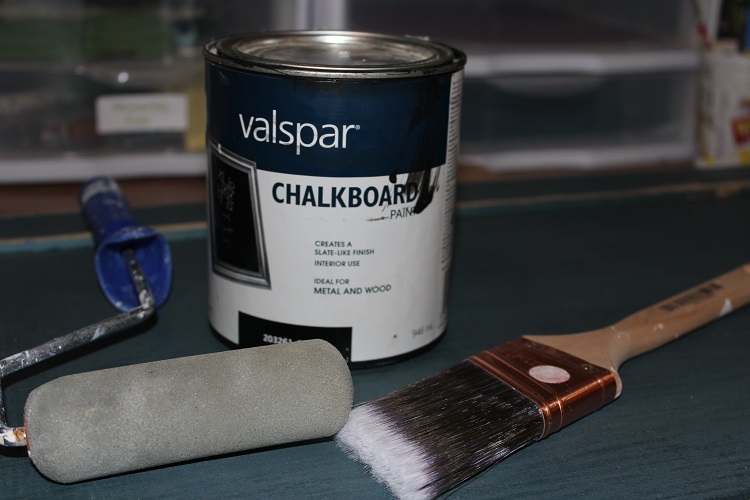 My favorite go to place for any type of pulls or hooks is Hobby Lobby. They always have really beautiful pieces and if you get them on sale they are usually $3-$5 each. The ones I chose for this were perfect size and style but the color was a bit off so I spray painted them Oil Rubbed Bronze. I used antiquing ink around those edges that I had sanded earlier to give it a bit more depth.

I think it came out pretty cute and it cost less than $20. It will be a great addition to the mudroom (next mudroom project post coming soon) I can use it to remind the kids (ok and maybe myself) what they need each day and what is going on during the week. Maybe then, one of us won't forget something every day 🙂
Happy DIY'ing!
Col