Up until this year I really haven't had time to decorate big for the 4th of July. It's a very quick holiday, a weekend really so why bother decorating for it? Not to mention that, for us up in the Northeast, today was just the last day of school so our summer really doesn't start until tomorrow. The 4th is next week already!
So this year, I decided to approach the holiday a bit differenty. Instead of decorating for just the holiday weekend we'll make it a summer long celebration (sticking to my country/industrial/rustic decor, of course) I have a few patriotic decorations but instead of spending money on a bunch of things only to be used once a year, I will search my house to see what I already have in the red, white and blue color scheme. Where to start? The Christmas bins of course! Here is what I found along with some other stuff I haven't been able to find a home for…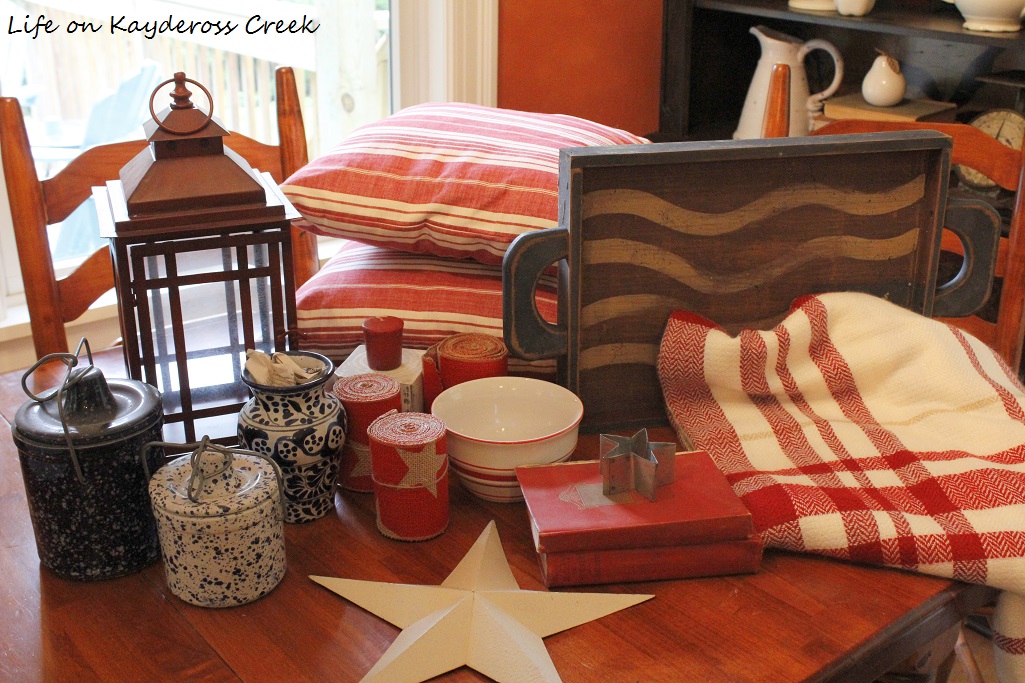 Unfortunately, I picked a time to decorate when we are finishing the fireplace and the scaffolding is taking up much of the great room (more on this at a later time!) so I will only be decorating the shelf above the couch.
I also pulled some other things from around the house including some old books with blue bindings. I printed a free printable that I found at On Sutton Place of the Pledge of Allegiance and put it in a thrift store frame which I painted navy blue with craft paint. The wooden flag I made years ago from pieces of lathe that came out of our old house. The flowers came from my neighbors yard. Can you believe he was actually going to take down the bush but I begged him to leave it 🙂 I will trade him some fresh eggs for the blooms!
I think it turned out pretty cute. Simple and inexpensive…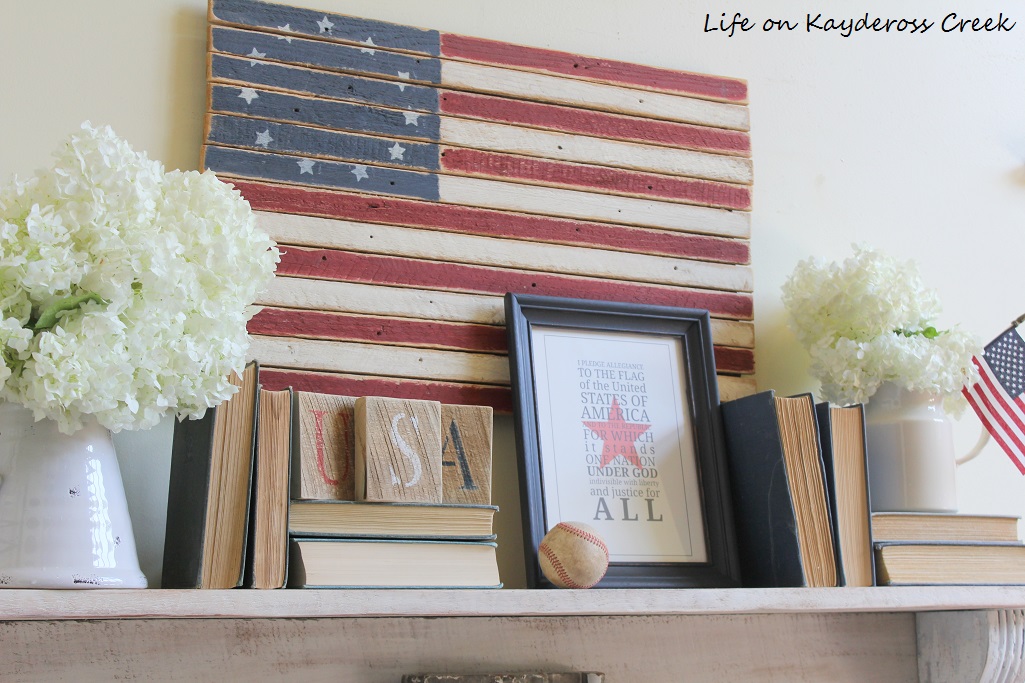 I also made the cute little blocks that spell out USA out of scrap wood we had. I just stenciled the letters on them and then sanded down the edges a bit.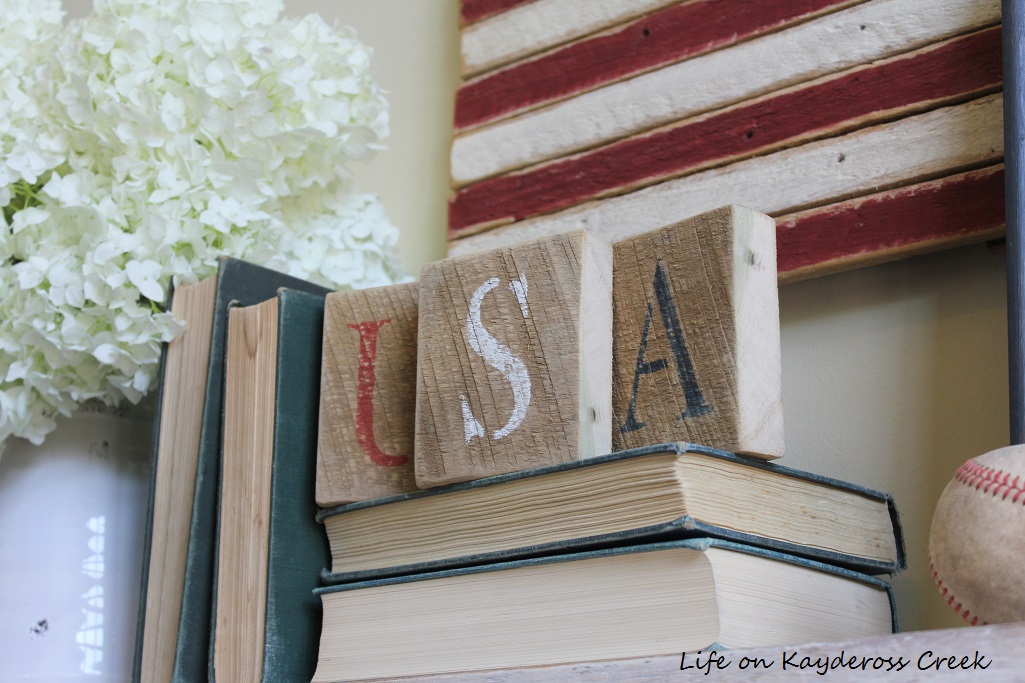 The red striped pillows I picked up at Target for Christmas and the blue checkered pillow I made from this shirt I got at the Salvation Army for $3.99. I cut out the square and then used fabric glue to attach the pieces.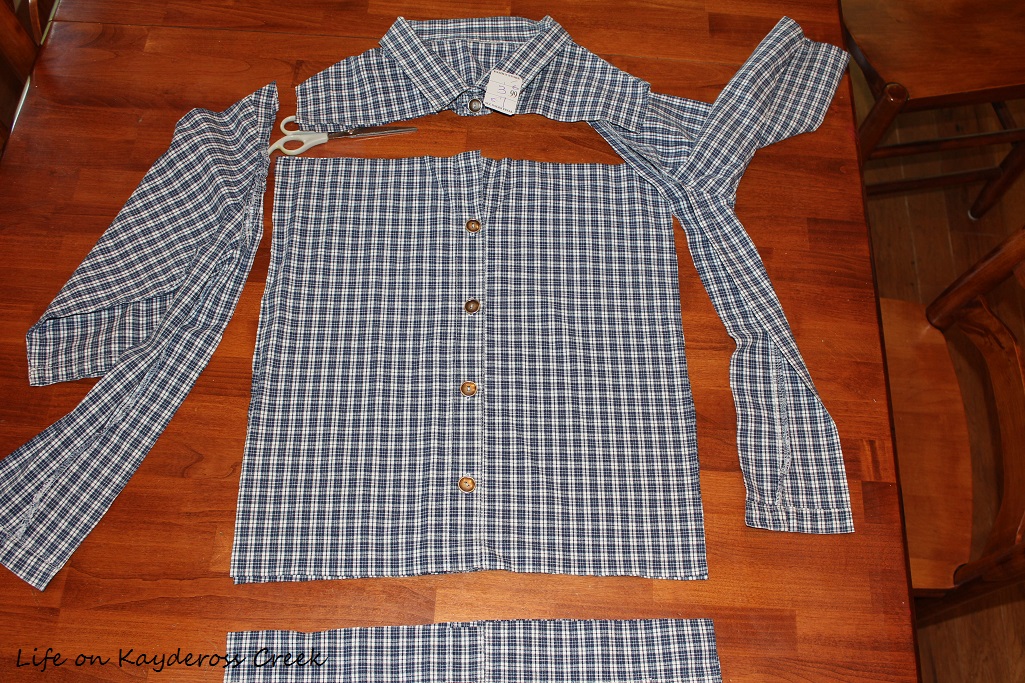 There you have it. No need to spend a ton of money to decorate for a holiday, just look around to see what you already have like my go to white pitchers. Mix those pieces with a few easy projects and you're all set!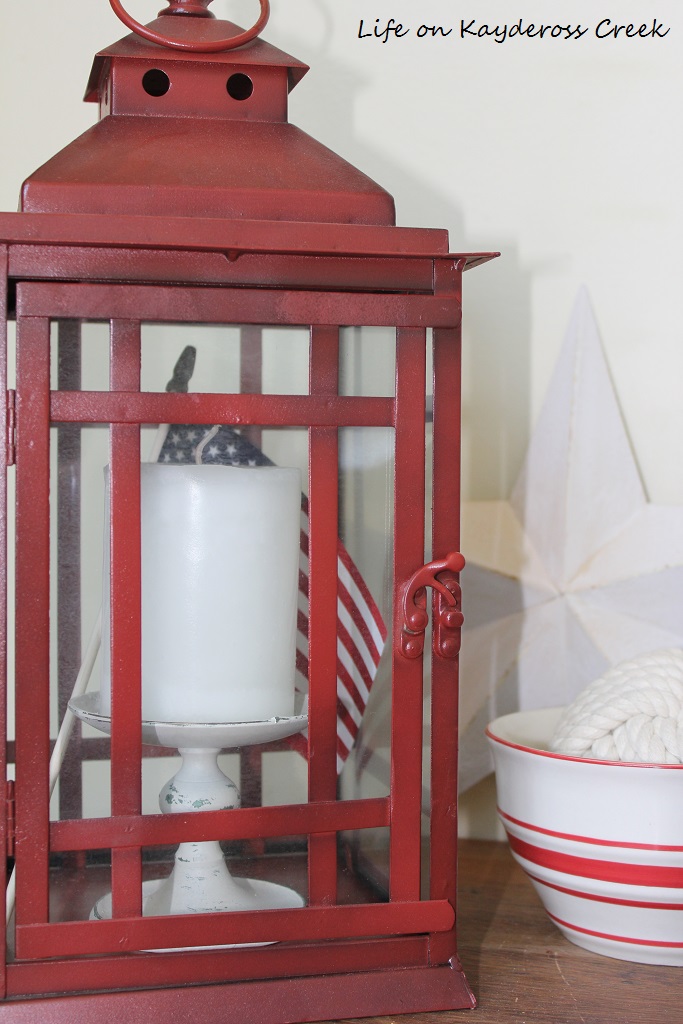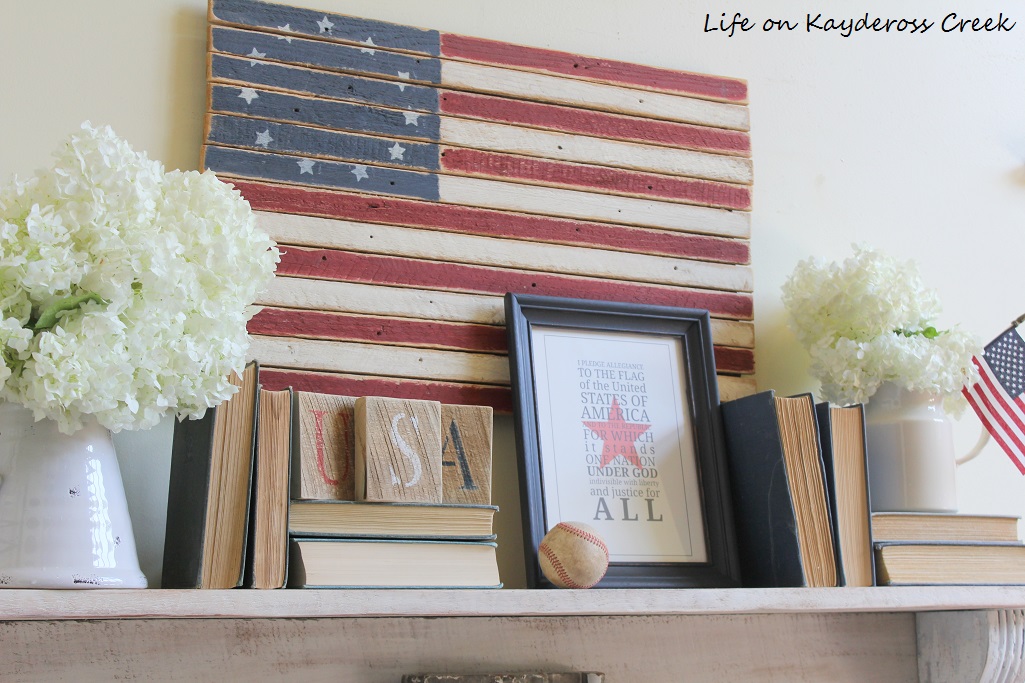 How will you celebrate the 4th of July holiday?
Happy DIY'ing!
Col