Who's up for a road trip?? Meeeeeee! Every year my husband and I head to Brimfield, MA for the Antique Show & Flea Market as a mini get-a-way, just the two of us. We always discover some really cool stuff for home decor and the flea market finds make for the best DIY projects. Today I'd like to share the goodies we found, some of our old DIY projects and how we decorate our home with flea market finds and you can, too.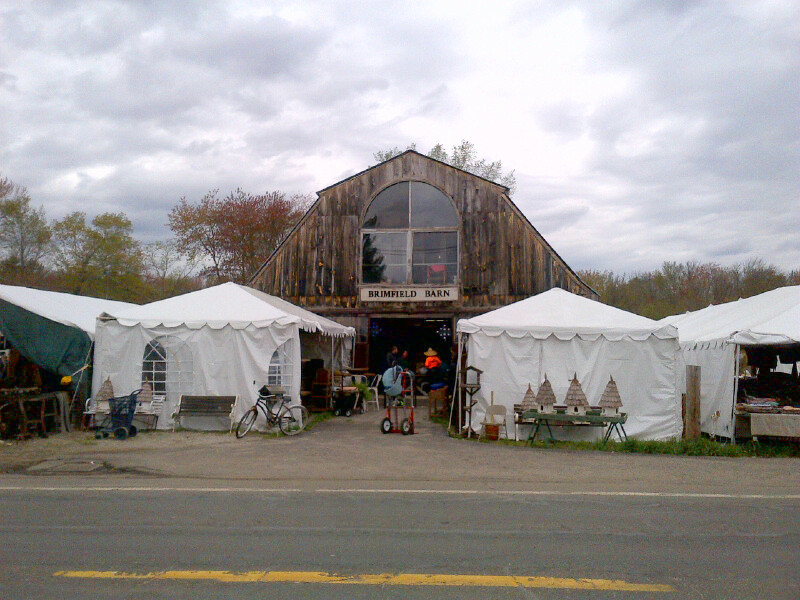 Brimfield is HUGE. If is exists you can find it here. We usually go on this trip with a few things in mind and this trip was no different. Our main focus, however, was to try to find windows for the new barn. This meant we couldn't get any really big items because there was not enough room so I was bummed when I saw this…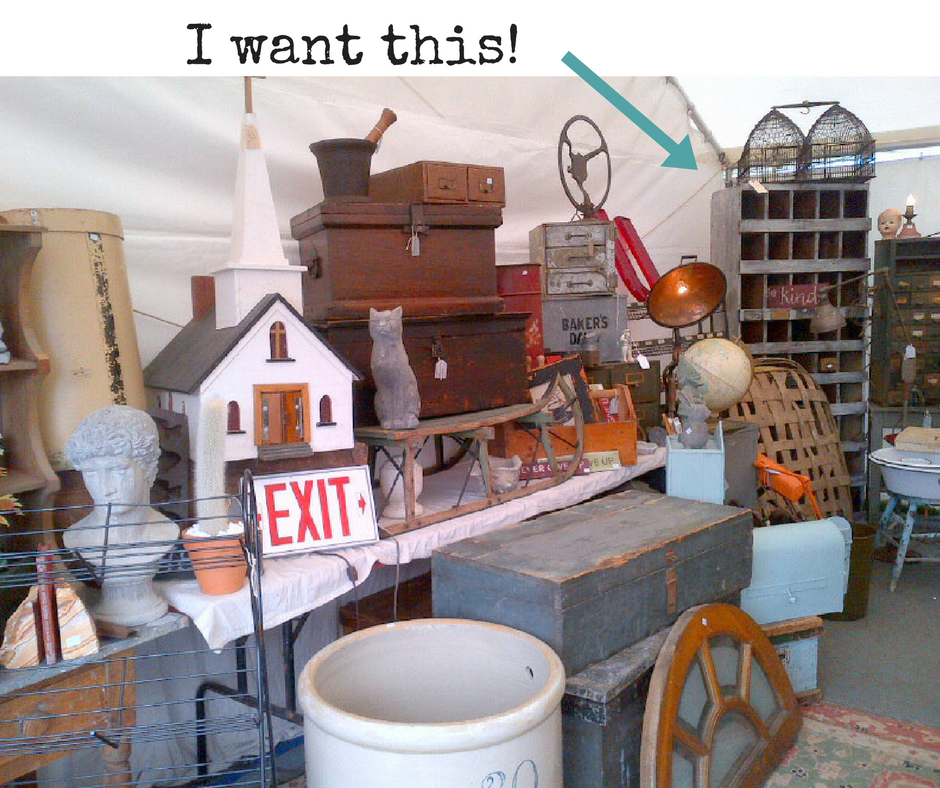 There were a few other pieces too. Imagine this in your kitchen?? Love! Not that I could afford this anyway. 🙂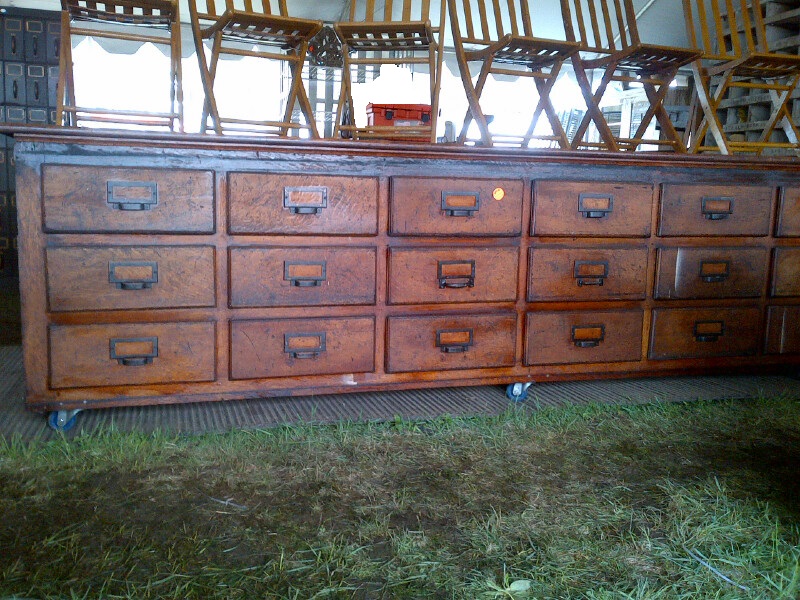 So, much, storage….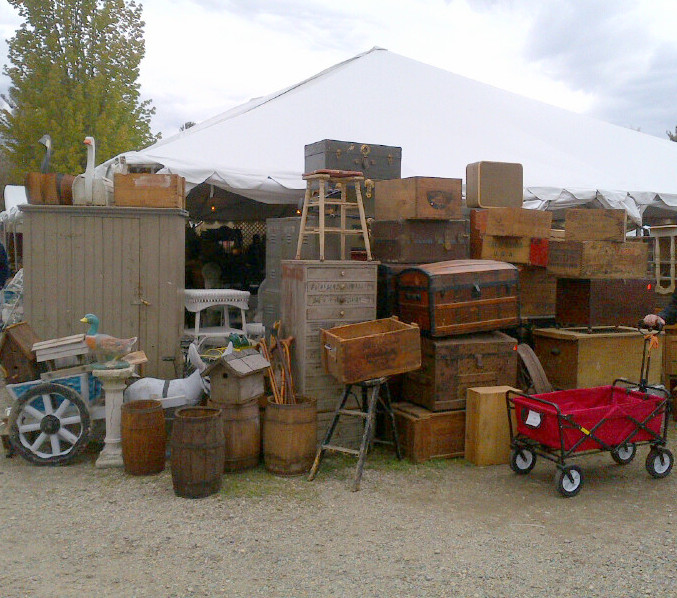 And other cool stuff…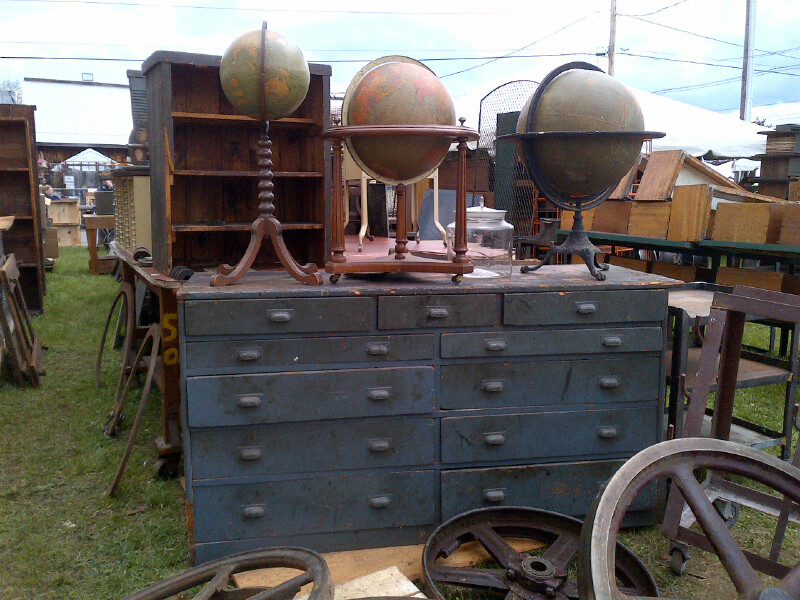 Wouldn't these big trays be cool to hang on the wall?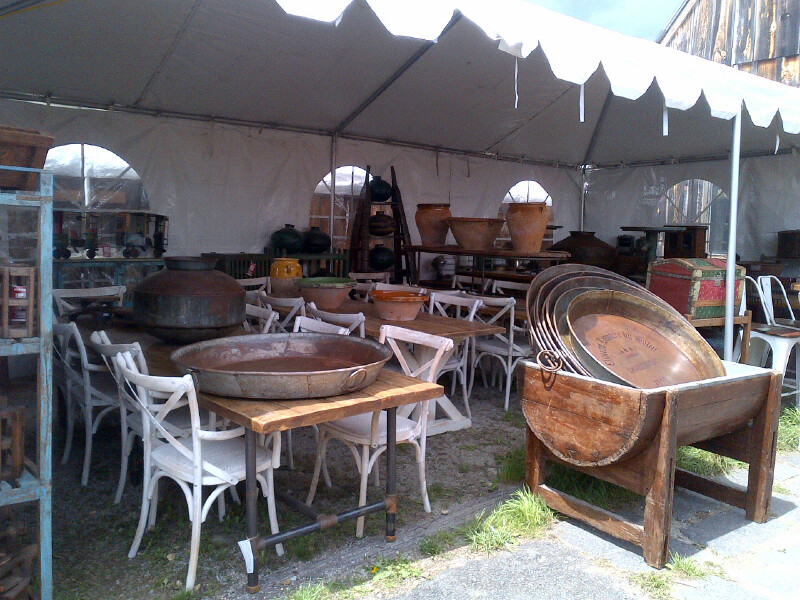 Ok, so much stuff, so little time. We ended up finding the windows for the barn which saved us a TON of money. They'll be a little bit of a project to restore but it will be worth it. We also picked up these cool lights. A new coat of paint and they will look good as new hanging   just outside the barn door.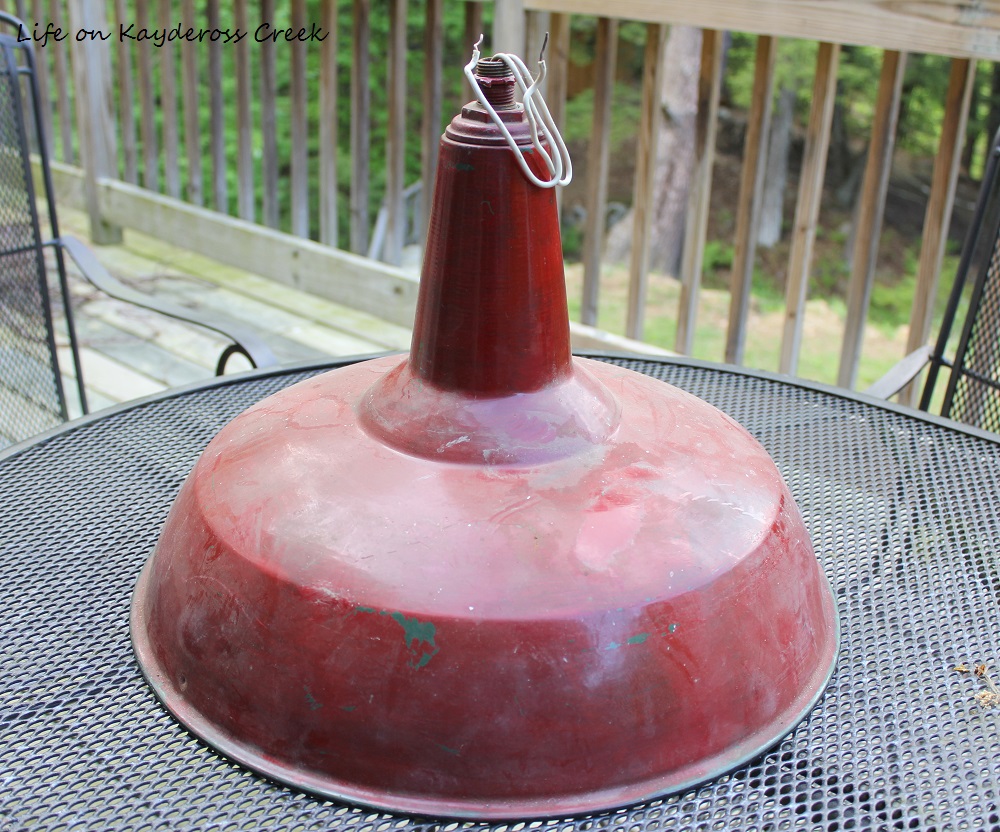 Then we got these farmhouse goodies…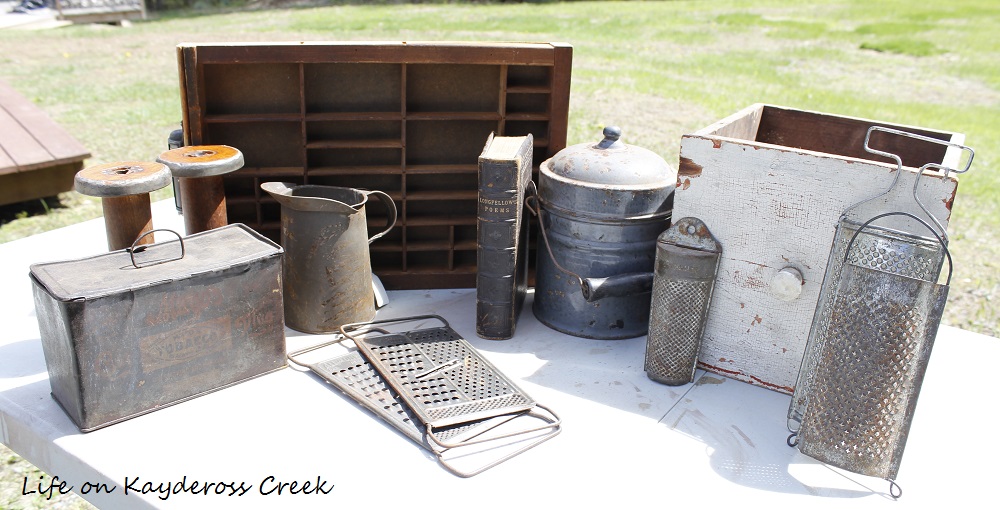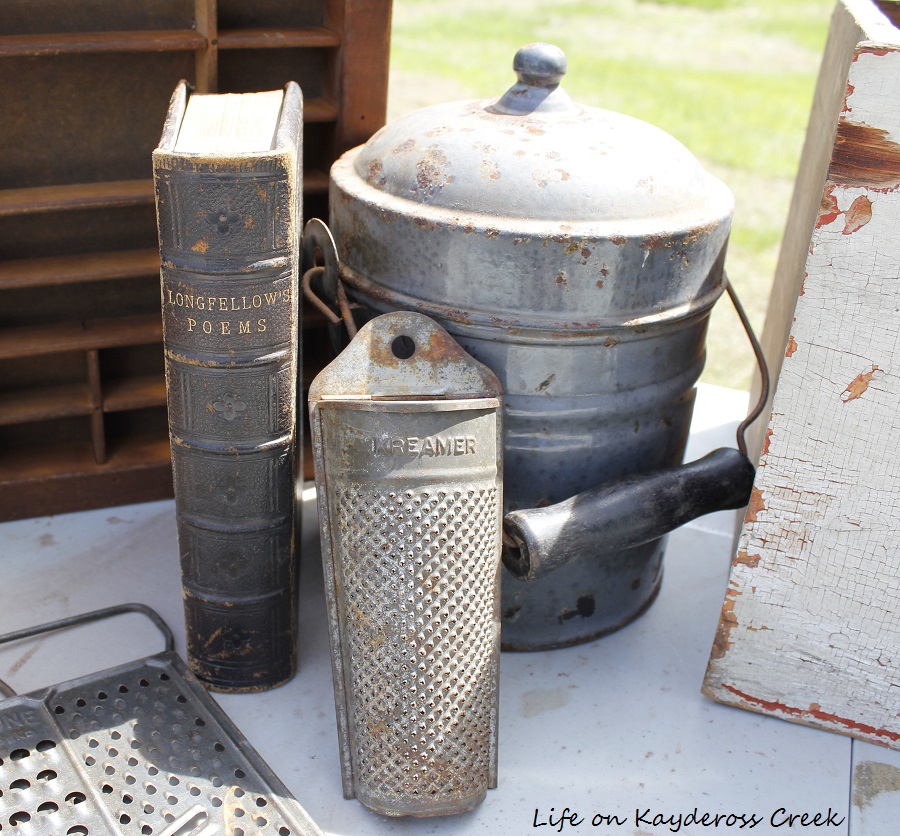 This old bike basket will get a new life with a good cleaning and a coat of Oil Rubbed Bronze spray paint.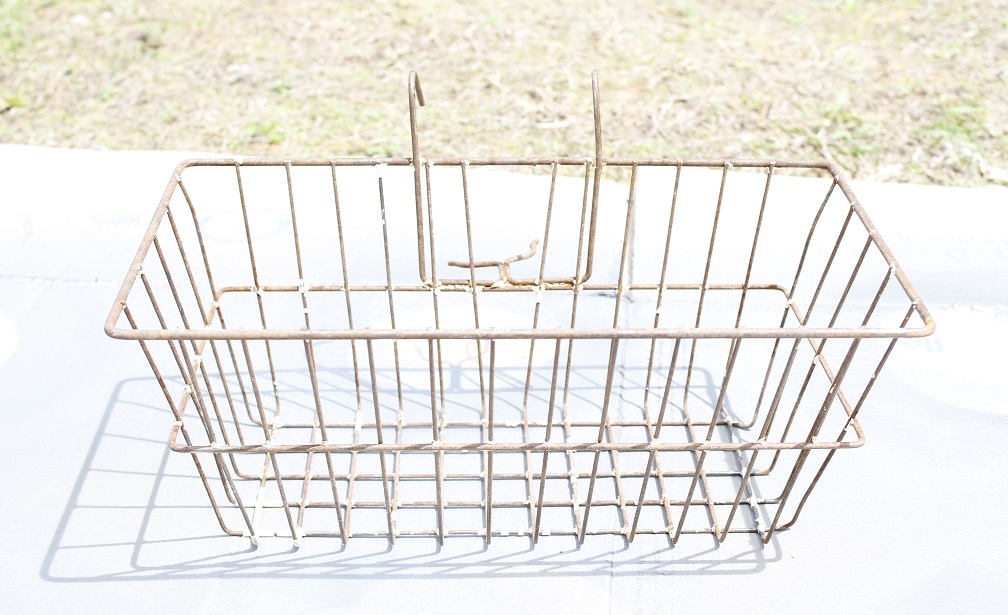 I've got big plans for this bad boy!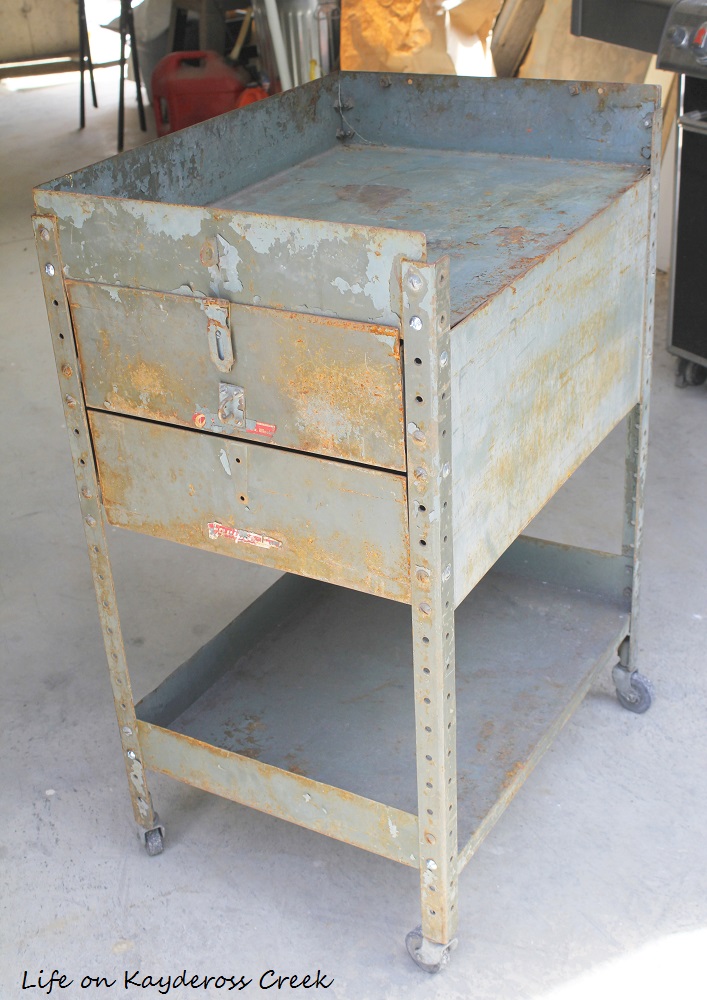 So Col, what are you going to do with all that stuff? Well, I'm so glad you asked! Here's how we used these flea market finds to decorate our home.
The key is in mixing the old pieces in with the right new ones. To keep it modern, I like to have both.
A few pieces found a home on my favorite antique hutch.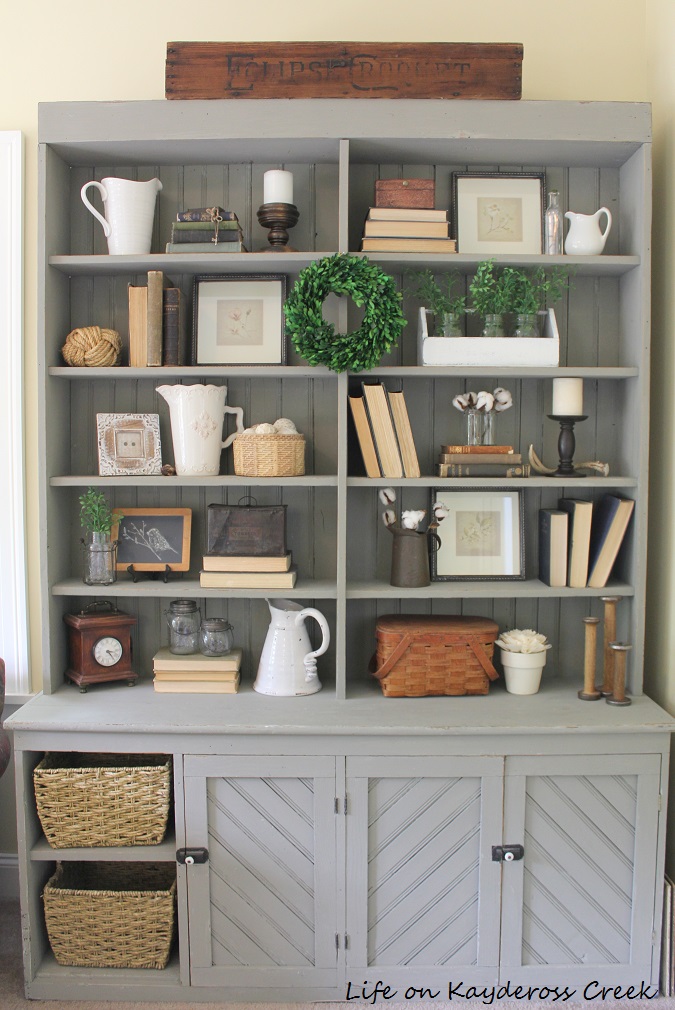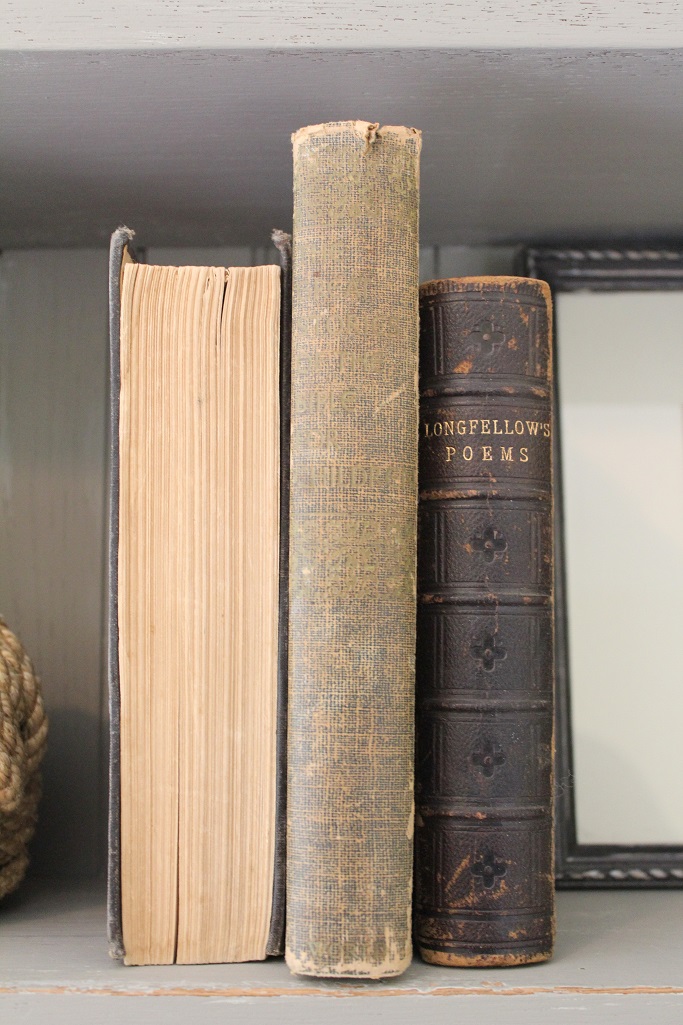 The bike basket was a great upcycle and fits on this ladder perfectly.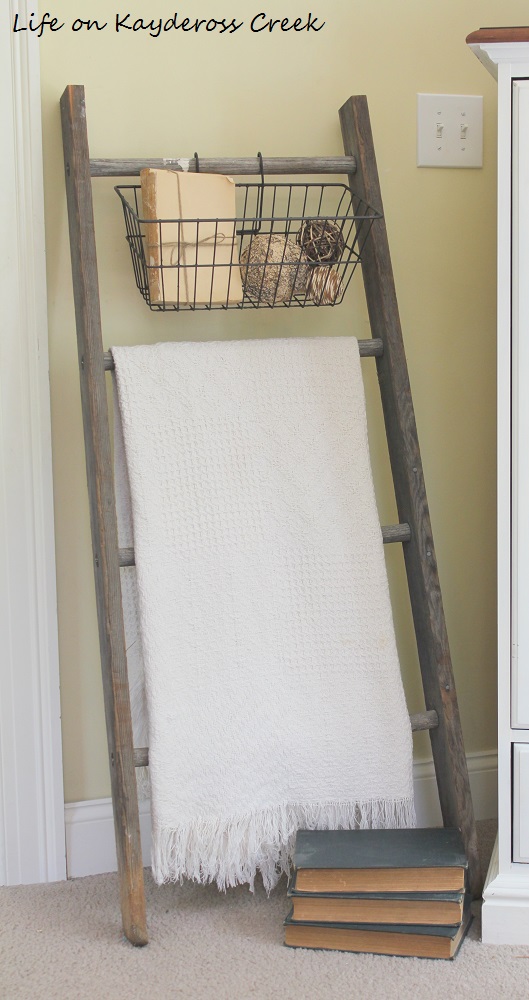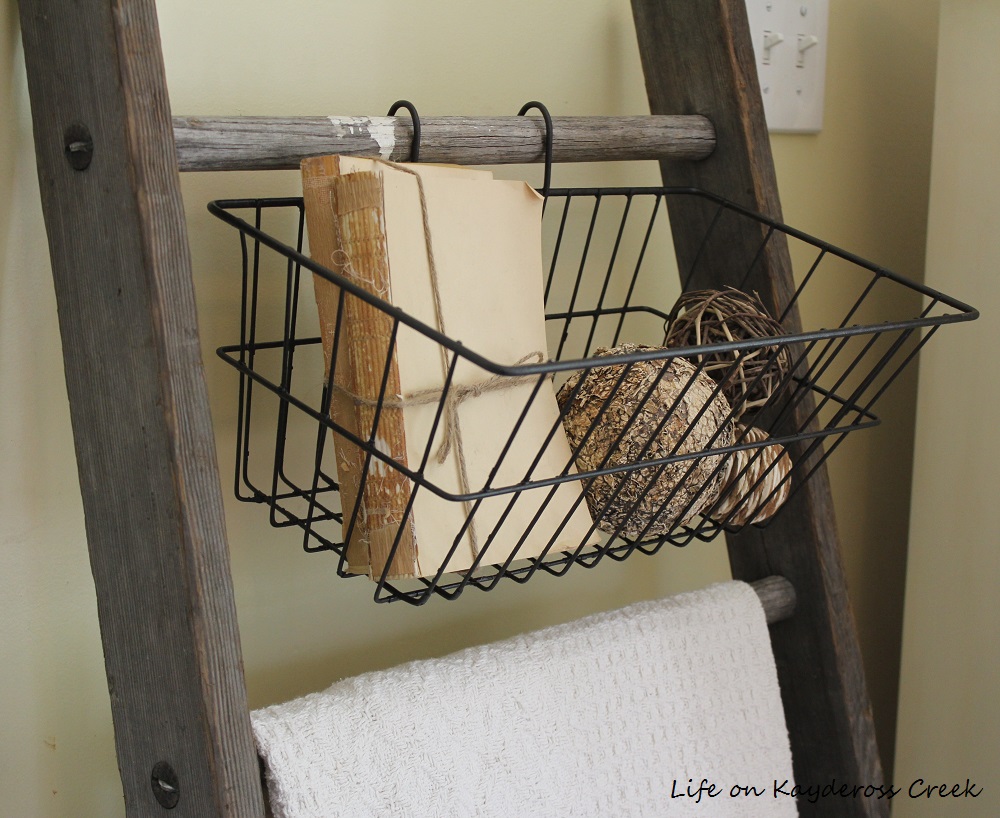 A few ended up on our Industrial shelf…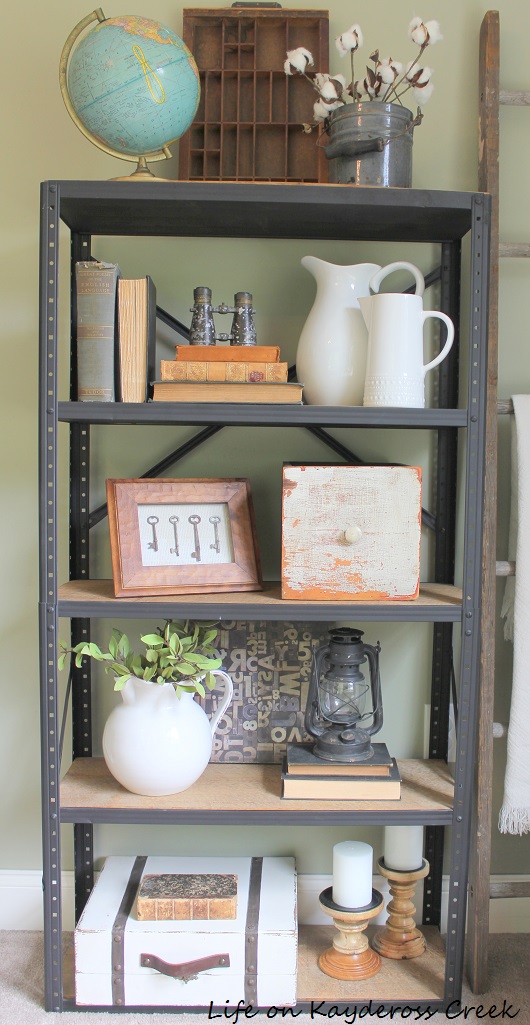 You can see where we made this shelf for less than $20 here (hint – it was a $5 garage sale find to start) and the faux suit case here.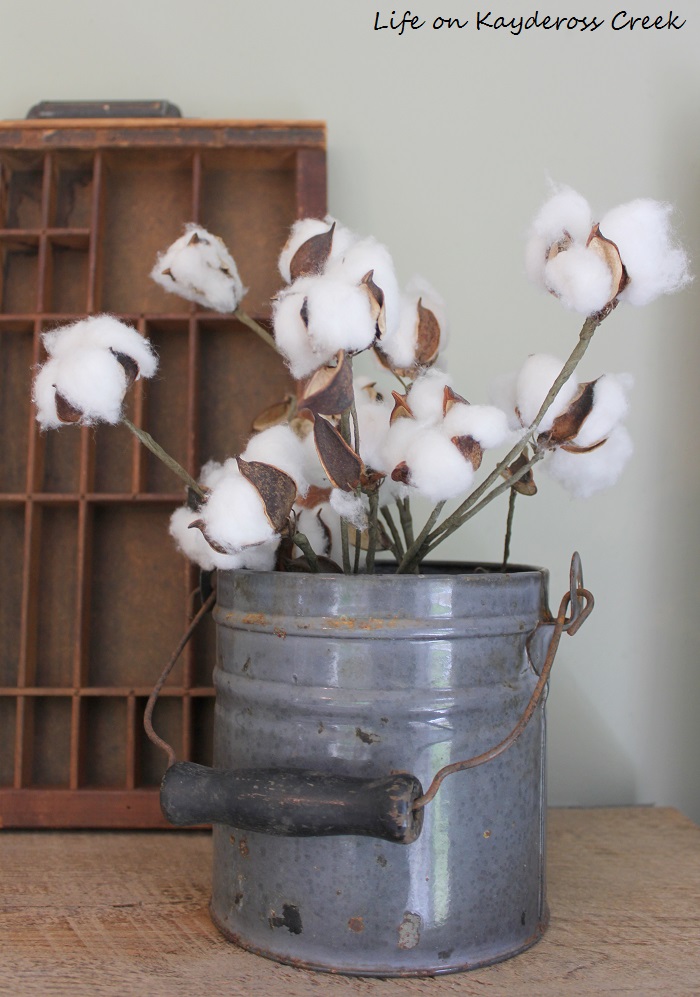 So there are just a few of the ways we decorated with flea market finds this time around. Here are a few of our projects we have made with our finds from our other Brimfield trips: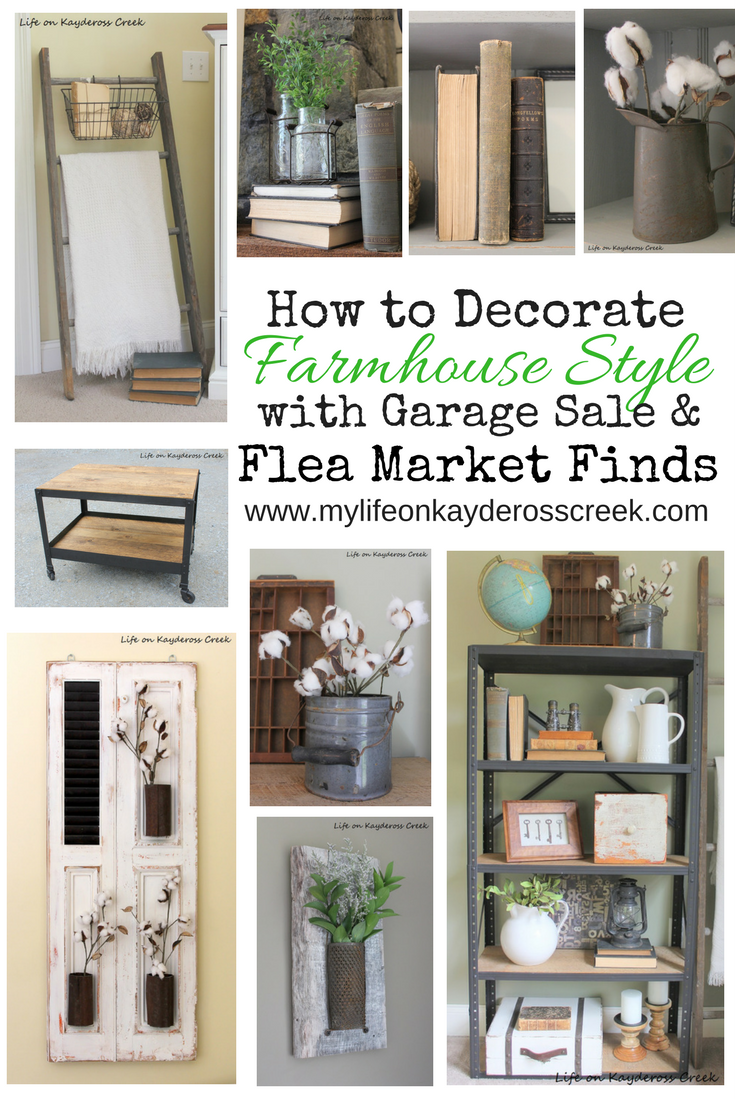 Thanks so much for stopping by today. Have you found some cool stuff at garage sales or Flea Markets that you've used to decorate your home with? What's your favorite thrift store or flea market find so far? I'd love to hear about it!
Happy DIY'ing!
Col