Hey everyone! I'm sure if you're a DIY'er like myself, you like to hang on to scraps of say pieces of wood and other left over craft or home improvement goodies just in case (some pople would call this hoarding). When my husband built our deck last summer I happened to see these scraps of deck/fence posts laying on the ground. I was sure they would be good for something at some point so I squirreled them away. Fast forward a few long, cold months and this is what became of them… DIY Candlesticks.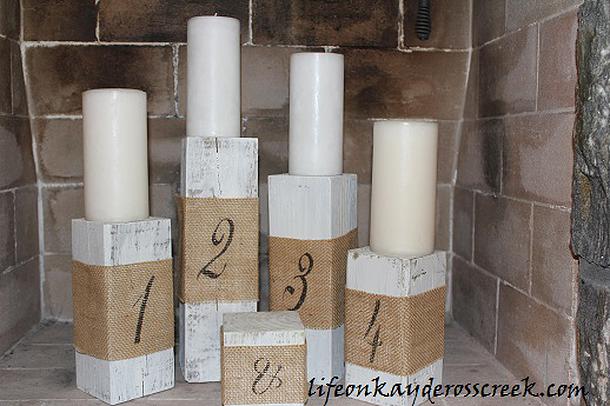 They are so easy and inexpensive to make! Since I already had the scraps (lucky me they were already these sizes!) I just had to paint them. I decided to white was them to give them a worn look and bring out some of the wood tone. I wrapped them in burlap and stenciled the numbers.
After those seemed so easy, I went out and purchased a new fencepost at Home Depot for just $11 to make a few more. (Paint them orange and black and how cute would they be for fall or Halloween?? Christmas? The wood that my husband used for the deck was pressure treated but they sell a fir version that is not treated for even cheaper. I did some research and I read that the chemicals they use for pressure treating are not really harmful anymore ( http://www.prowoodlumber.com/en/Blog/2010/March/Is-pressure-treated-wood-safe-for-indoor-use.aspx)v Since these will be used indoors, I opted for the safer version anyway.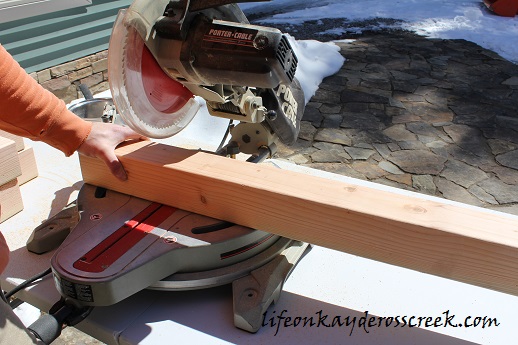 We cut the pieces with a chop saw in to the lengths you like you can paint or stain them any way you like. They are rough around the edges from the saw so I sanded them down a bit before I pained them.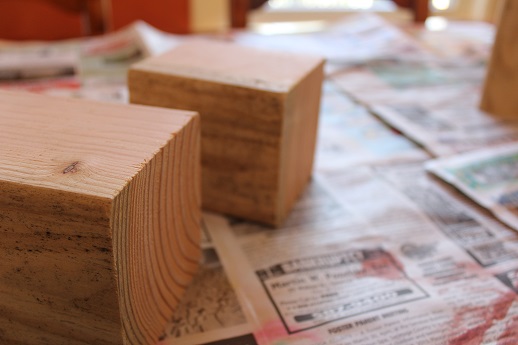 These DIY candlesticks were easy and inexpensive. The final product…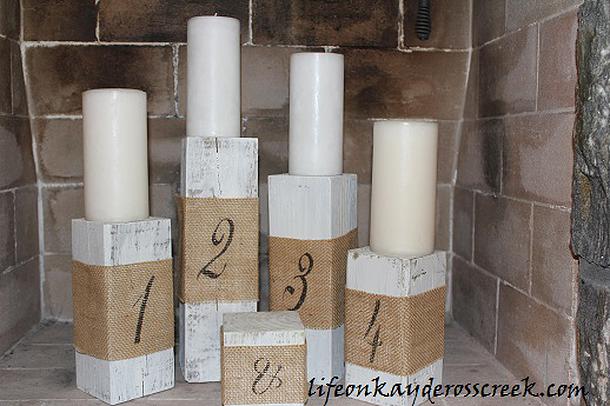 With Spring around the corner we can get to a bunch of projects outside. Stay tuned…
Happy DIY'ing!!
Col