Helloooo! Happy Spring (finally in the Northeast!!) While I have patiently been waiting for Spring to arrive, I have been working on some projects inside. One that I had been thinking of trying for awhile is adding a ceiling medallion to my daughter's room. Not your typical round one, although those are quite pretty, but something a little different. How about a DIY ceiling medallion made from a picture frame…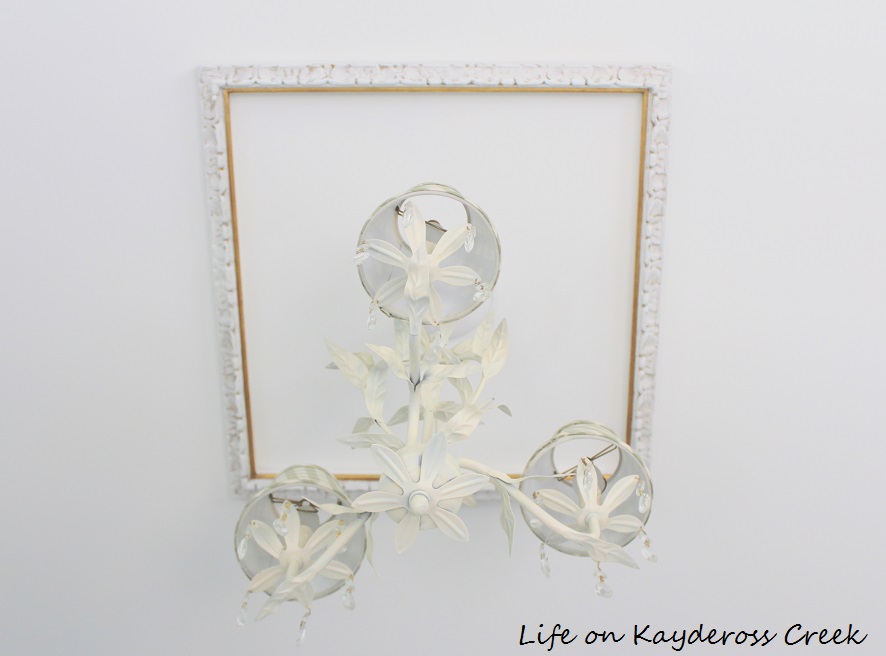 I thought about using a stencil and creating one that way but that's kinda neck wrenching. Then I found two of these chunky picture frames at a thrift store for just $4 each. They have a wonderful carved detail around the edges and a gold accent line around the inside that ties in with the other accessories in the room.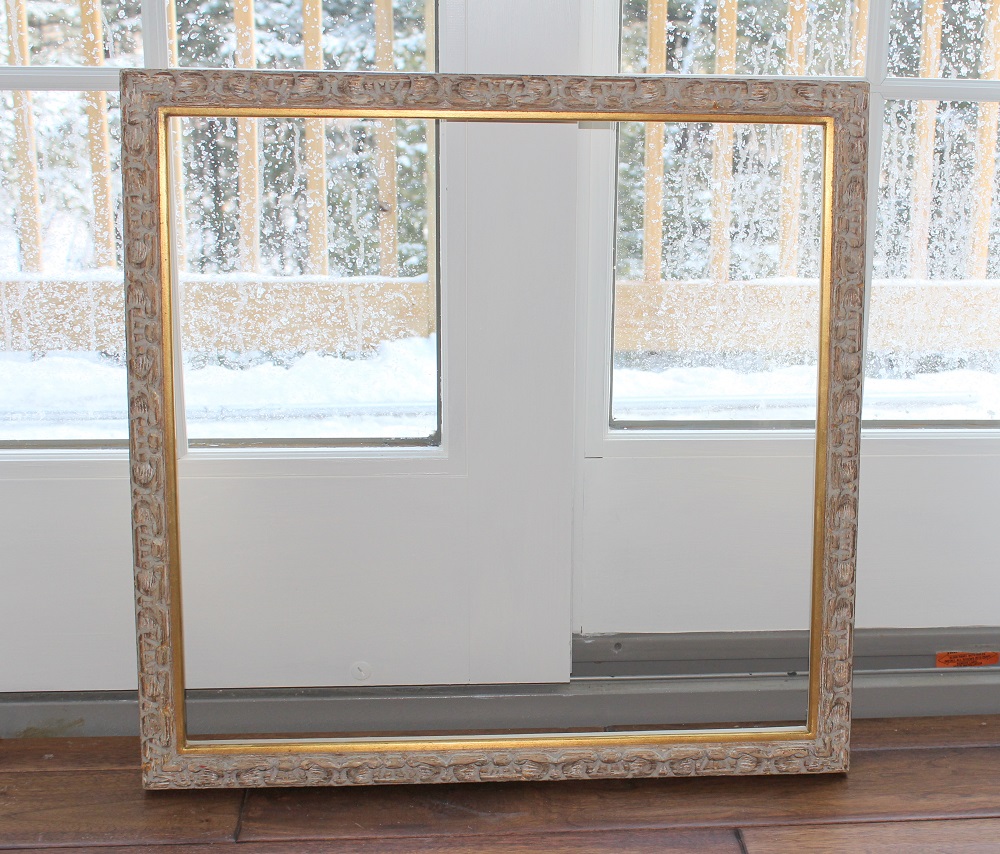 Not sure what I'll do with the other one yet, but this one has a new life. We positioned it so that the 4 corners of the frame were centered in each wall of the room. attached it to the ceiling with brad nails around the edges and I used spackle to cover up the tiny holes. I painted it ceiling white to blend in better. (little tip, do this before you attach it to the ceiling- again neck wrenching!)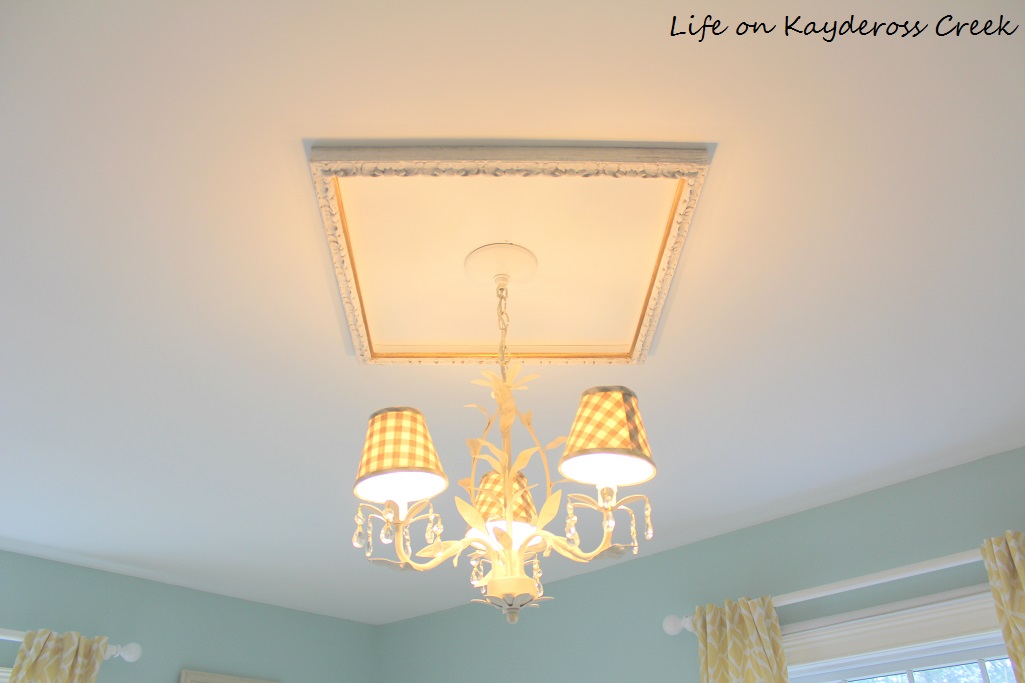 Once it was painted it tied in with the room nicely. I like the way the gold accent on the frame picks up some of the gold accessories in my daughters room. It also adds some texture and was really easy and inexpensive to make. I'm thinking of adding a smaller one inside of this one to make it a little more interesting.
I love the unexpected touches in decorating any room, don't you?
Happy DIY'ing!!
Col
Update: See what happened to the other frame here.