I'm always on the look out for new places to buy unique home decor. I recently found a new website that has modern country decor that I have fallen in love with! It's called AntiqueFarmHouse.com. Not only do they have country decor but it's industrial and unique/quirky too, not to mention reasonably priced. This is my latest purchase which inspired me to make this DIY farmhouse wreath…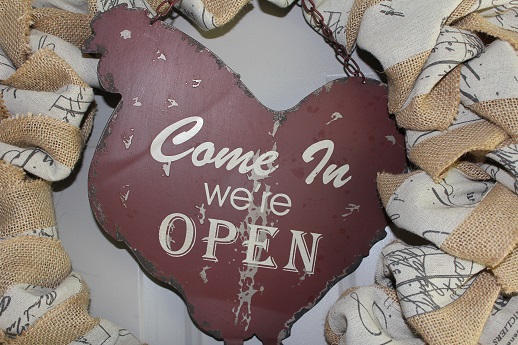 This post contains affiliate links. See my full disclosure here.
I saw it and thought how cute would that be on the front door so I made a wreath to go with it. My daughter asked me if we would have to flip the sign over every night at bed time and then back in the morning, LOL.
These are the materials you need for this DIY farmhouse wreath: a wire frame, any type of burlap ribbon and floral wire to secure the ribbon to the frame.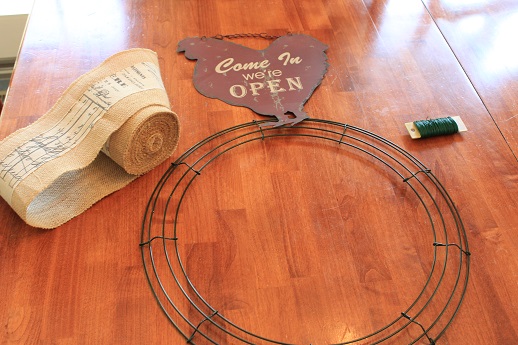 The wreath is pretty easy once you get going. It's really just a matter of weaving the burlap ribbon in and out of the wire frame. I first attach the end with a small piece of floral wire.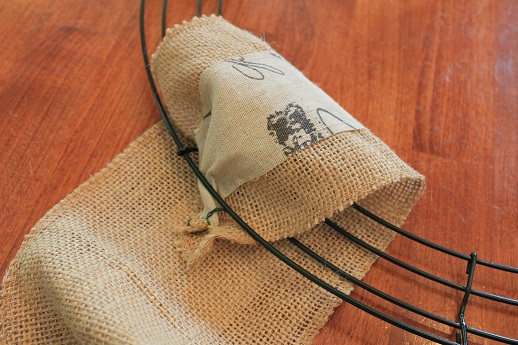 From there you just weave it under and over and scrunch it up as you go. You can go back and fluff every now and then to make sure the pieces are even. I use more small pieces of floral wire to attach the pieces together and keep it in place.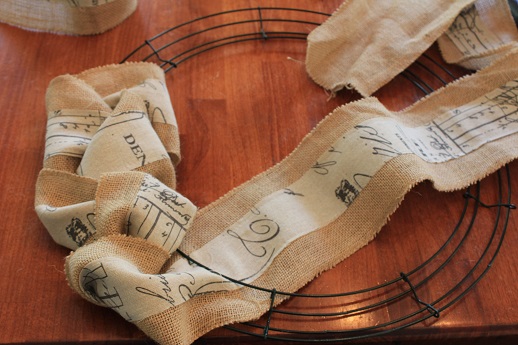 I used a thin piece of burlap to attach the chicken sign to the wreath. I simply tied it in a bow at the top. So here is the final result…
It took about 30 minutes to complete this DIY Farmhouse wreath and cost about $30 including the chicken sign (it would have been over $40 but I used coupons at Michaels)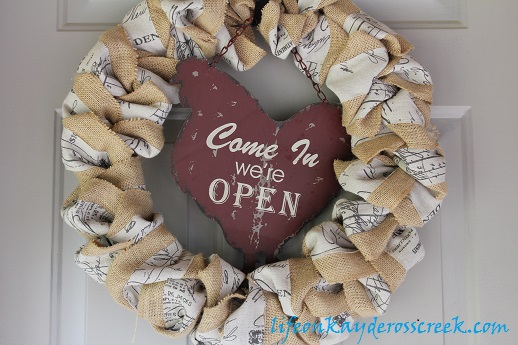 Such an easy project and I love that it is one of a kind. The nice part is I can change out the chicken sign in the fall with pumpkin or other fall decor and in the spring a nest. My friend asked me to make her one with an American flag.
I hope this has inspired you to make a wreath of your own. How would you make it your own?
Happy DIY'ing!
Col