So I picked up this really cool dresser recently. Do I have time for another project right now? No. Do I need a dresser? No. But it has really good bones and cool features and it was only $20! It just needed to be rescued, you know? It's time for a dresser update!!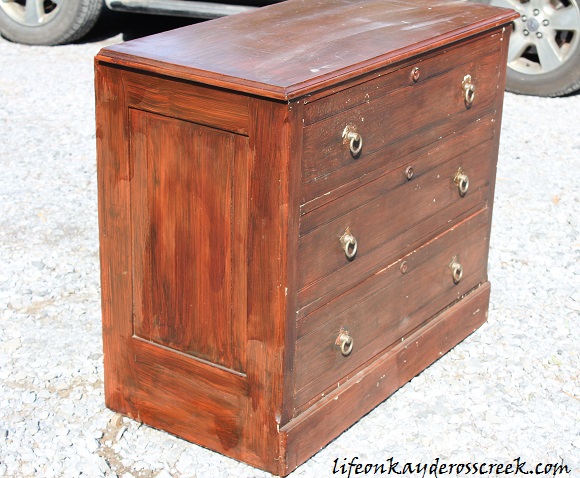 So you can clearly see what I mean by awful. Someone tried to stain it and it looks like they either just slapped it on with a bad brush or didn't wipe any off. What you can't see is the really peculiar small, almost like cigars, that it had. I also think it may have sat in a barn for a time. But look at these cool built in cubbies…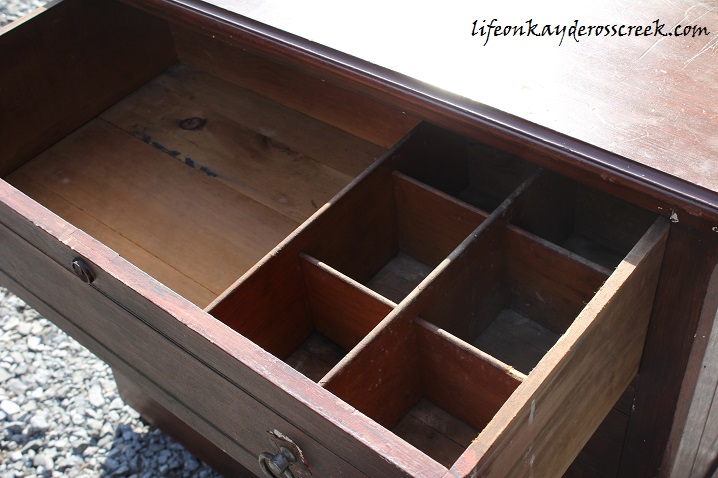 So to deal with the stain on the top we stripped the stain off so that we could stain it properly. It still needs a really good sanding with a belt sander to get it ready. For the bottom, though, I wanted to paint it white. So after I removed the knobs, which we are replacing, I gave it a good sanding and here's what she looked like…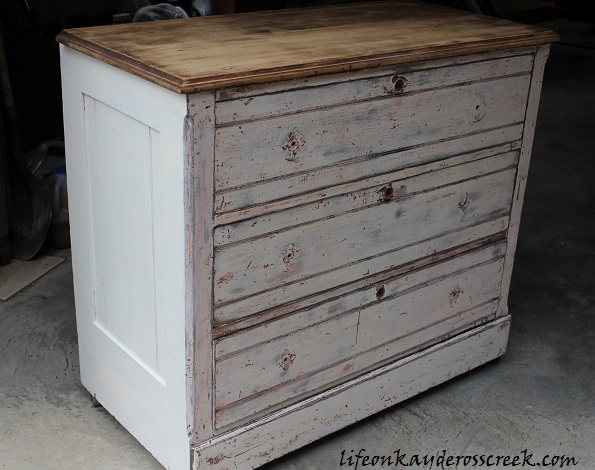 It was white underneath! I actually really like the way it looks like this. It is a really cool chippy, peally kind of look and a little antiquey (that may not be a real word but it fits). Hubby said I should leave it the way it is and he usually has a really great eye but, unfortunately, the sides did not come out the same way at all so I had to paint them white. I am thinking at this point that I can find a happy medium if I distress it.
So, on to dealing with the smell issue. I looked up removing smells from wood on line (it is truly amazing what you can find) and I ended up using a combination of things because it was that bad. First, after removing the drawers, I washed the entire thing down with bleach and water. That did not seem to help at all, maybe took the edge off just a bit. Then I dumped a ton of baking soda in it and let it sit for a few days. I had actually done this in the car once when milk got spilled and it worked great.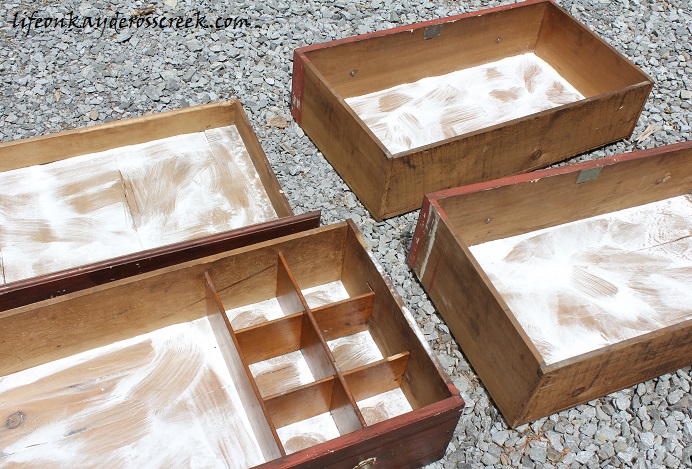 This seemed to help quite a bit but did not get rid of it entirely. Then I washed it all down with Murphy's Oil Soap to both help remove the baking soda and the smell. Better still but not gone 100%. Finally we replaced the bottoms of 3 out of the 4 drawers and that pretty much did the trick. So after replacing those and then the knobs (purchased at Hobby Lobby on sale for $2.99 each) the dresser cost about $45. Of course, if you paid me by the hour to re-do it, it would cost you approximately $1000 with all of the hours I spent on it. Just kidding. It was a labor of love and I think turned out just lovely! I think it's worth saving something that has such character.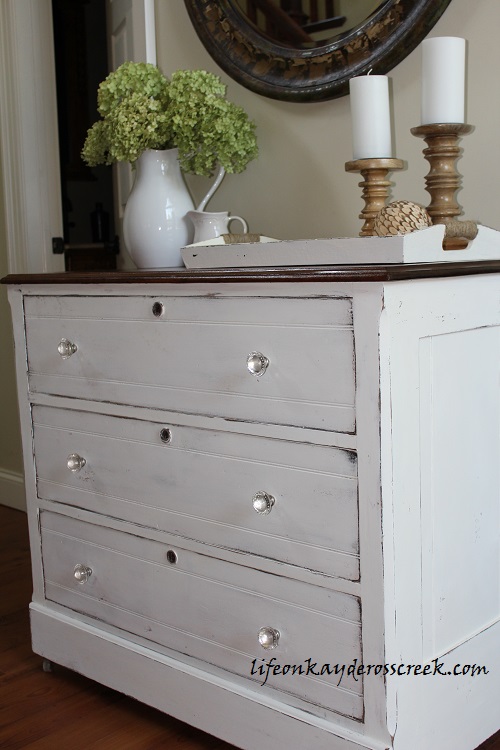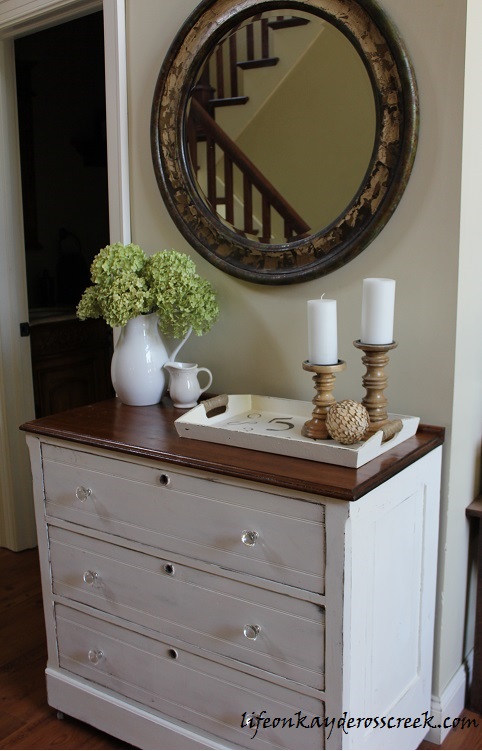 Do you have a project that was a labor of love?
Happy DIY'ing!
Col