Hellooo and Happy Fall! I love, love, love this time of year!!  I recently shared some of those DIY fall projects with you. Today I want to show you where those projects and a few others ended up living in my home in this simple fall home tour.
Welcome, come on in….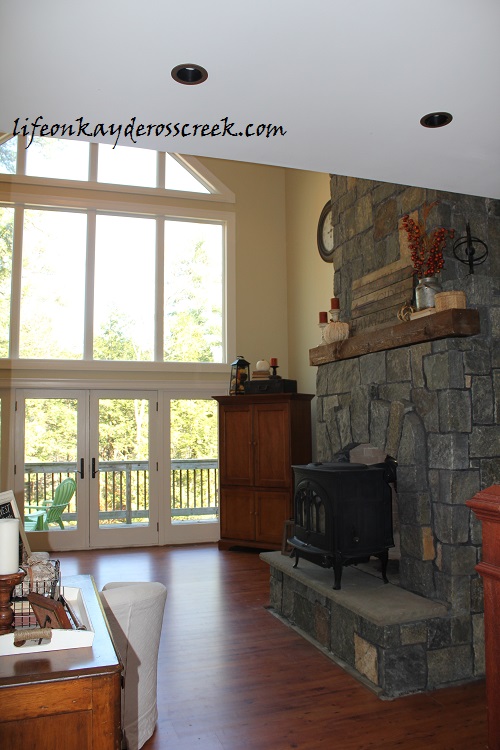 Our great room where you enter from the front door. The fireplace was finally just completed a couple of month ago. We still need a larger mantle and that is on the shedule to be completed by Christmas. Hopefully, the new hardwood floor will be installed by then as well and I can share the results.
I made the sign on the mantle from some old flooring from my dads shed. I picked up the silver milk bucket on the right at Brimfield and the straw pumpkin on the left at Marshall's.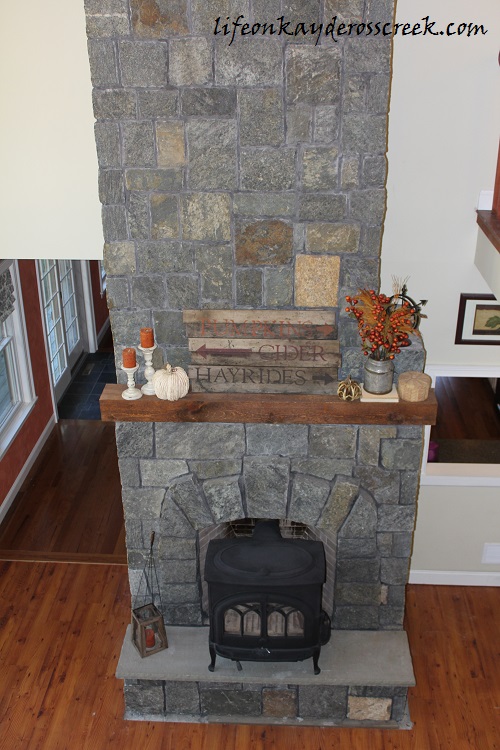 The other side of the great room is sort of a hodge podge of furniture for now. I am asking Santa for a new sofa for Christmas. Fingers crossed.
The dresser in the entry way I picked up at the Salvation Army for $35, the white chair is from Ikea and I made the ottoman from an old crate which you can see here.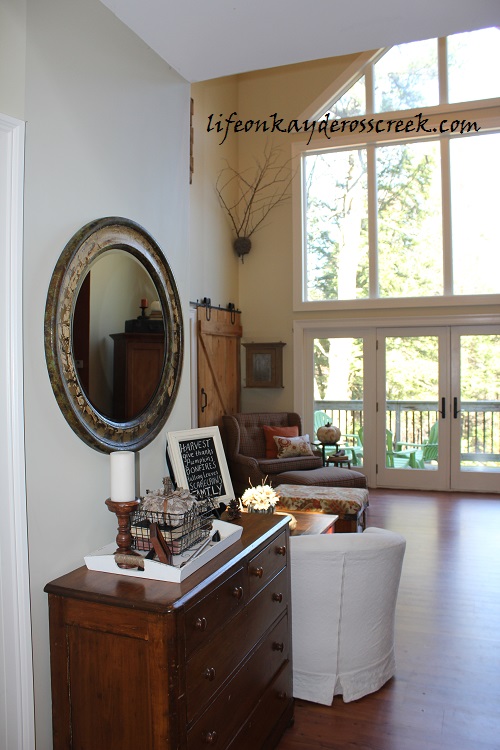 The coffee table was a $5 steal at a garage sale which I painted this quirky shade of orange. I love the color and it makes me smile whenever I walk through this room. I also love how it goes with the double chair in the corner that belonged to my in-laws. Believe it or not, my husband and I used to sit in that chair at their house when we were in high school 🙂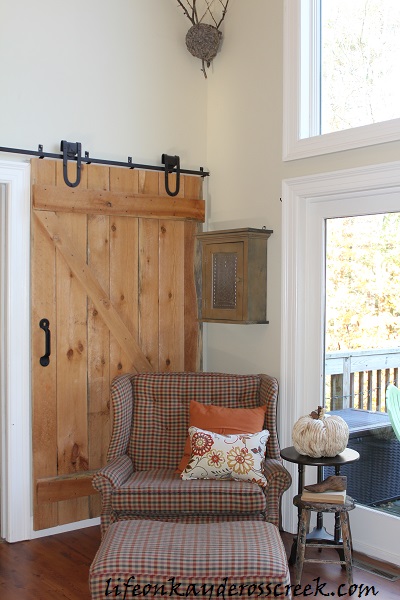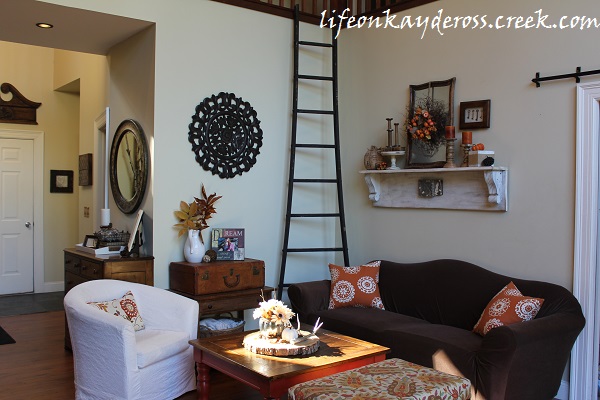 A couple of years ago I was on a mad hunt for a ladder like this. I finally found it at the Warrensburg, NY annual garage sale. It's HUGE! If you're ever in the Adirondacks the first week of October, you should definitely check it out!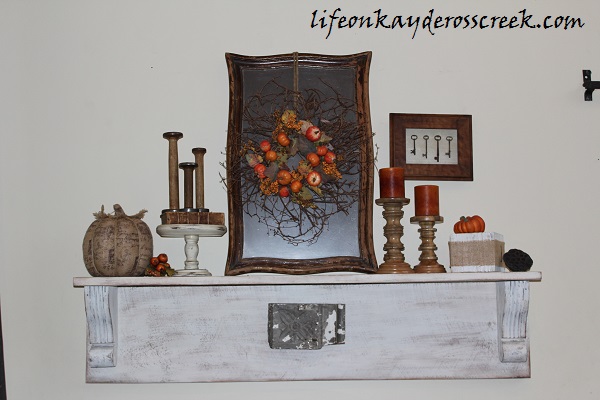 The little picture frame I picked up at a thrift store for .50 and quickly typed up "welcome fall" on card stock. The basket was only $1. It was bright silver when I got it so I spray painted it Oil Rubbed Bronze. The glass pumpkin was a recent project as was the numbered tray.
Fall Home in the Dining Room…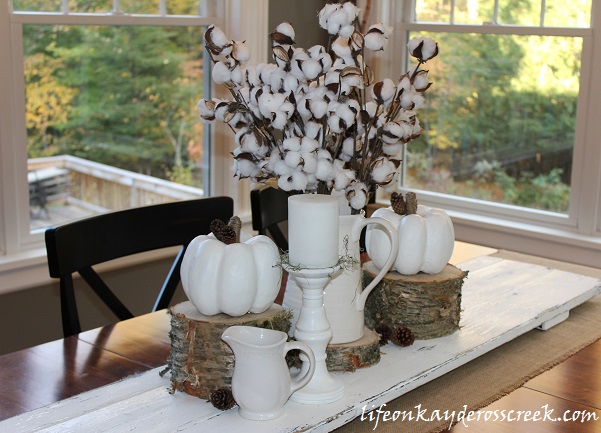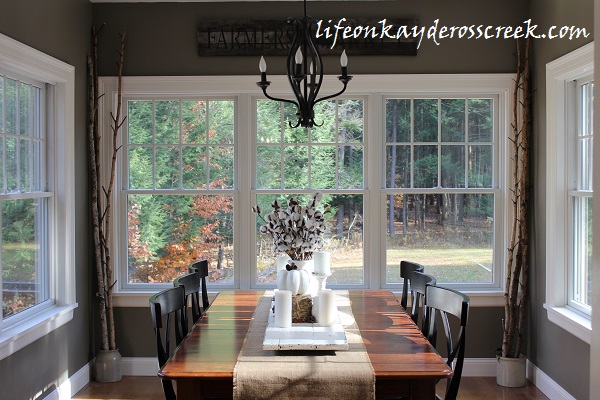 With the Dining Room I decided to go completely neutral. It really compliments the paint color and still keeps the view outside the main focus. My husband cut the tree stump risers when he was making the new bridge (future post) and I painted and embellished the paper mache pumpkins I got at Michael's.
I hope you enjoyed this abbreviated fall home tour. Much more to come for Christmas!
Thanks for stopping by and happy DIY'ing!
Col