I'm sure if you are a Pinterest lover like myself, you spend waaayyyyy too much time looking at all of the amazing pictures and clever ideas people pin. I've wanted to try a bunch of them but, unfortunately, there are just so many hours in a day.
Sigh….
Many of the pins I like looking at are different variations of what people create with photographs. I picked a project that I thought I had time for and decided to give it a shot. At least I would try my own version of a combination of pins I had seen. I picked up these paper mache letters at Michaels for a couple of dollars each (which I will use in another project coming soon…) and dressed the kiddos in something neutral so the letters would stand out.
I have to admit it took more patience than I anticipated. Since my kids are MY kids, they are goofballs after all. They were not really interested and, don't judge me, I had to bribe them with some kind of treat, ice cream I think, to sit still long enough to take the pictures. It took some time (quite a bit of time, actually and many photos later) but in the end I thought it came out pretty cute…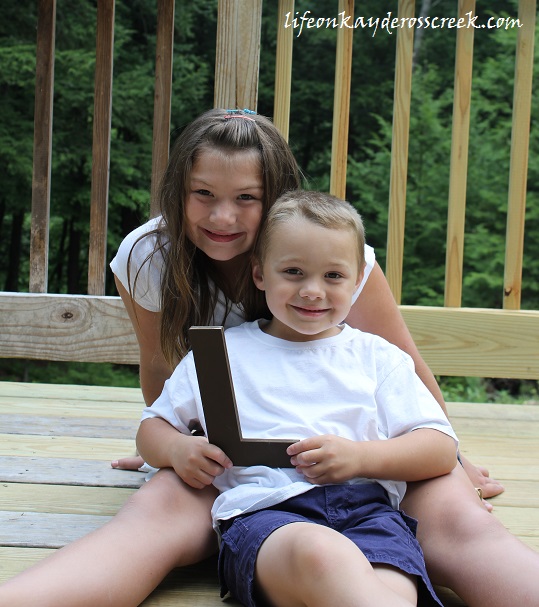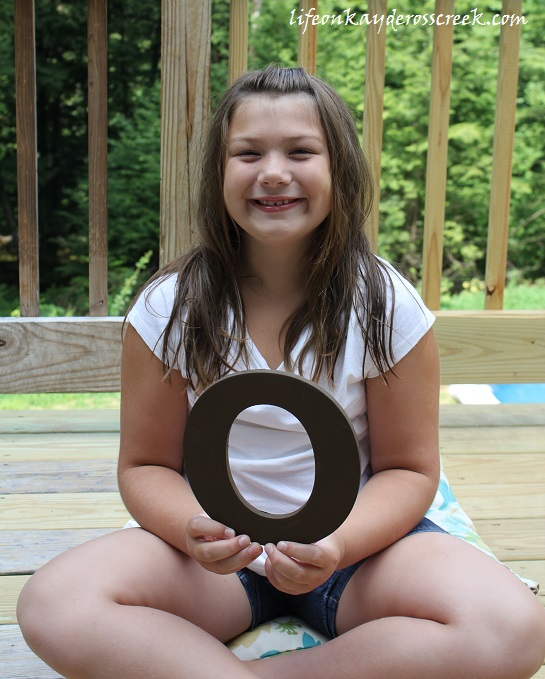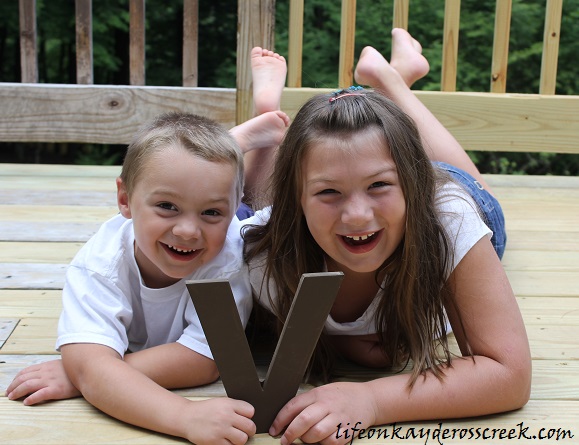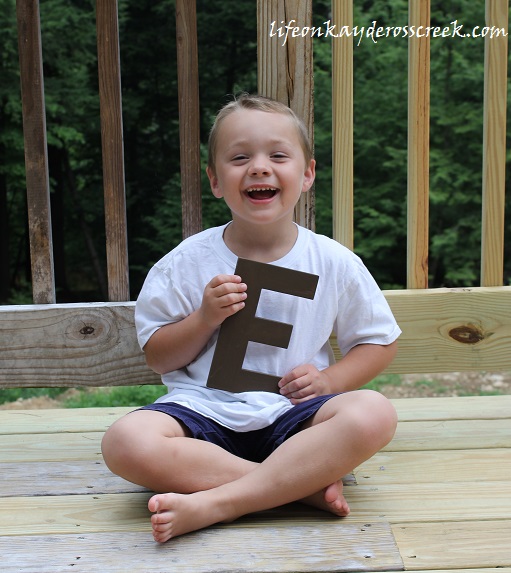 Once I had chosen what I thought were the best ones, what actually took the most time was editing each photo to be roughtly the same size so the scale was the same. Had I known that was going to be an issue, I would have tried to take similar size pictures initially, although, honestly, I'm not sure it would have mattered at the time with my wiggly worms.
The goofballs…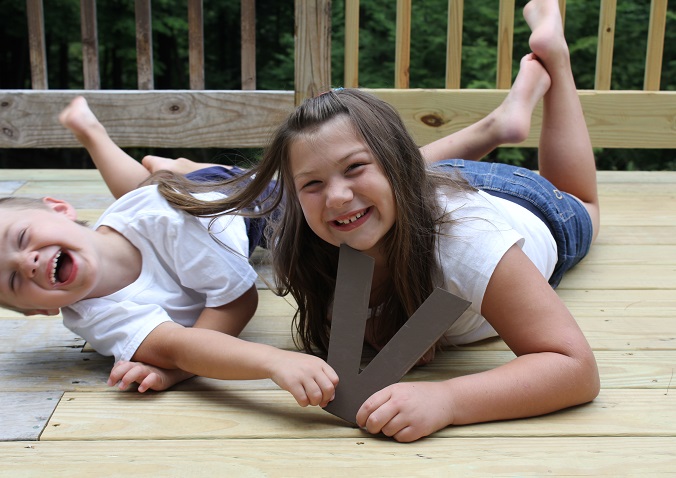 I have a program on my lap top called Paint which allows me to re-size the pictures, crop, add colors etc. I can also add any text I want to them as well. I know there are other programs out there that would let you do some pretty cool things. Maybe someday…
I think this would be cute if you wanted to do Mommy, Daddy, Grandma etc.to use as gifts for different holidays. I actually made it into a Christmas card for this year. Yes, I know it is only August but it's one more thing crossed off my to-do list, right?
So I know it's not your typical DIY but it's a fun project. What's your next project going to be? Why not try something cool with family photos?
Happy DIY'ing!
Col