Today I'm sharing my farmhouse kitchen stool update. Sometime over the summer my 6 year old decided to carve smiley faces in my kitchen stools. Hey, at least it was a happy thought, right?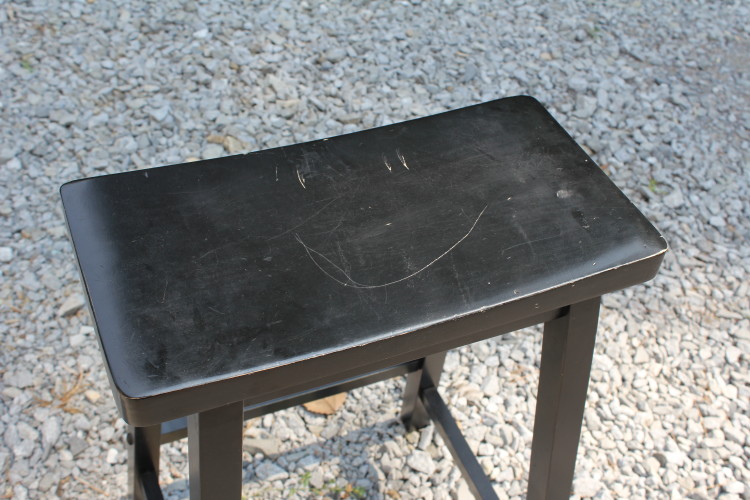 They're not expensive stools by any means, only $30 from Amazon but I didn't really feel like replacing them. So what's a girl to do?? Make lemonade from lemons, of course! I looked at it as an opportunity to do something different and update the stools a bit.
I didn't bother using a stripper to get the black paint off the top because the scratches were not that deep ad revealed the wood. So I got out the palm sander and went at the seat with some 60 grit sand paper. It took a bit of elbow grease but I was able to get it down to the raw wood fairly quickly. Here is a major blog fail. I forgot to take the mid project picture. Bummer.
Anyway, I was worried because I knew it said they were real wood but wasn't really sure if it was completely solid wood or something else? I was surprised to find it was real wood underneath and it had really cool varying tones and patterns in the grain. I thought for a moment about leaving them light wood and maybe just doing a clear coat but when I put them up against the creamy white cabinets they didn't look right. I finally decided on a dark seat so I picked up some Minwax stain in Espresso. It's a really warm dark brown and compliments the floors and cabinets really well.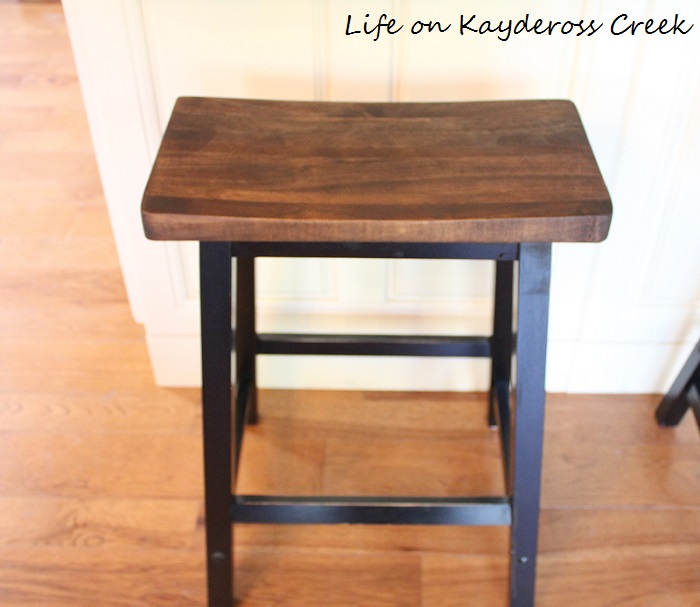 I also used the sander on the bars on the bottom to give them more of a warn, chippy feel. What could have been a reason to buy new kitchen stools turned out to be a blessing in disguise because I like them SOOOO much better like this!! They're a bit more aged than before and more rustic which I really like.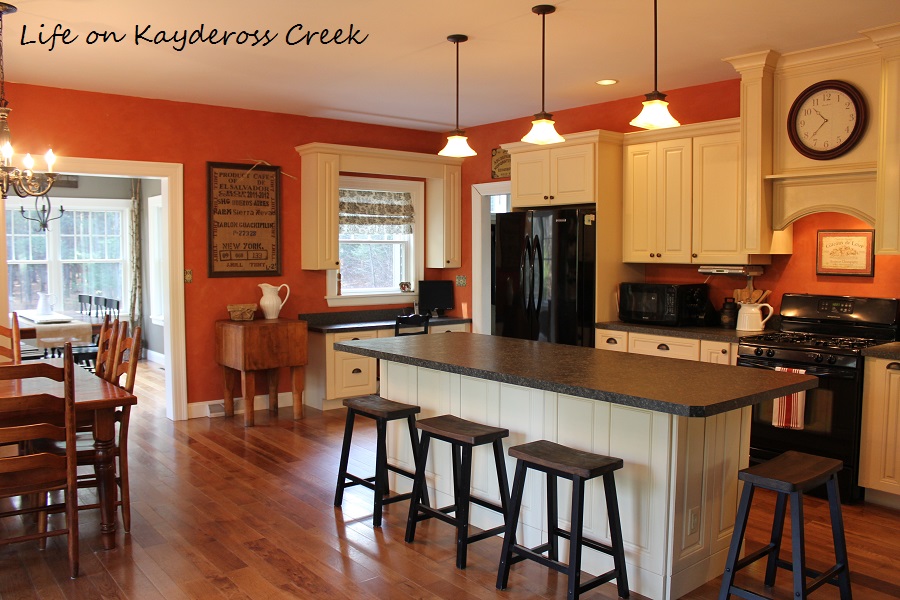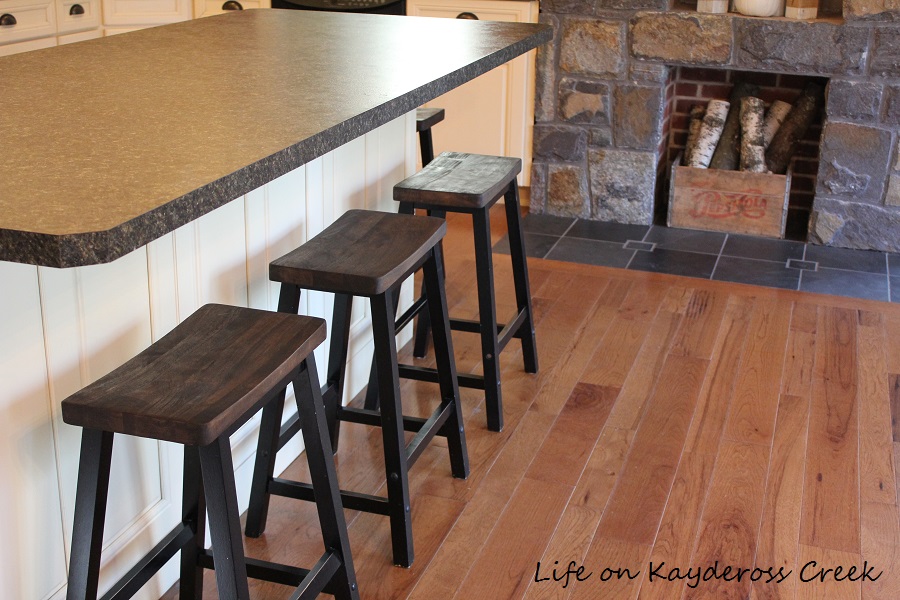 So the next time you have a opportunity to redo or update something that could be tossed in order to buy new, take a second look. You may just be surprised at what you find underneath 🙂
Happy DIY'ing!
Col
Facebook   Pinterest   Twitter   Instagram
You may also like: