Hellloooo.. Quick project, I saw a memory board similar to this at Marshall's and, of course, thought I can do that! I picked up this frame at a garage sale for $1 and one of my best finds ever was this GIANT roll of twine which I have use for a ton of projects. I found it at the salvation army in a bin for $4. It pays to take a few minutes to look in those bins! With those materials I was able to make this cute memory board…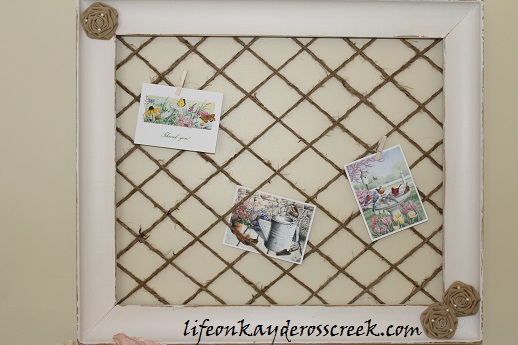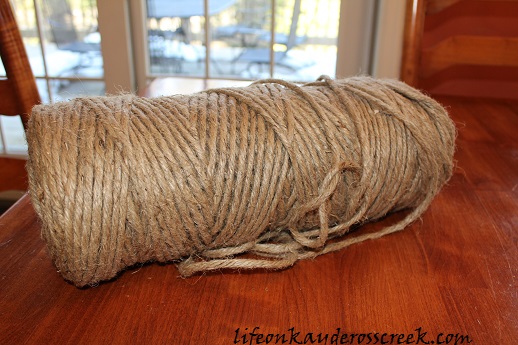 Anyway, so I painted the frame a creamy white chalk paint (homemade with plaster of Paris)with paint I had from another project and scuffed it up a little here and there to make it look a little weathered. I layed the frame flat on the table upside down and then made a criss-cross pattern with the twine. The beauty is it doesn't have to be perfect. To secure the twine, I used heavy duty staples. It's not pretty on the back but it gets the job done and no one sees that anyway. If I thought I would sell it, I would probably cover the ends with ribbon to hide the staples.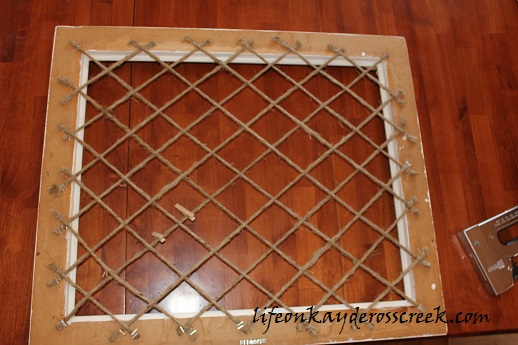 Then I added the burlap flowers and pearls on the corners with a hot glue gun. There are so many embellishments you could use especally if you were going to create something like this for a little girls room.
I used tiny clothes pins to attach the pictures and a saw tooth picture hanger on the back to hang it on the wall. You could also use a ribbon or more twine to hang it from off a cute pull or hook. So cute and for only a couple of dollars!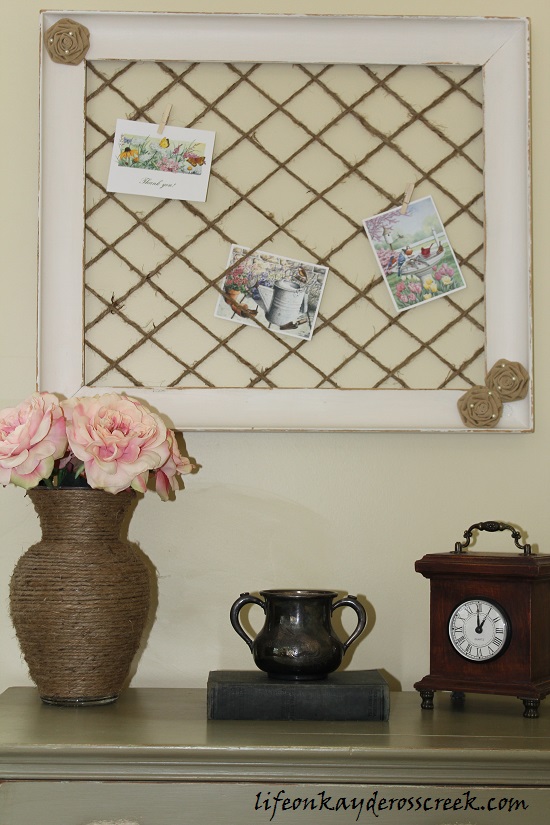 I think it would be super cute at Christmas for Holiday cards or for Birthday cards, too.
Happy DIY'ing!!
Col