Hi everyone!  I picked up this really cool dresser recently. Do I have time for another project right now? No. Do I need a dresser? No. But it has really good bones and cool features and it was only $20! It just needed to be rescued, you know? I love painted furniture so it's time for a dresser makeover! See how this one went from awful to awesome…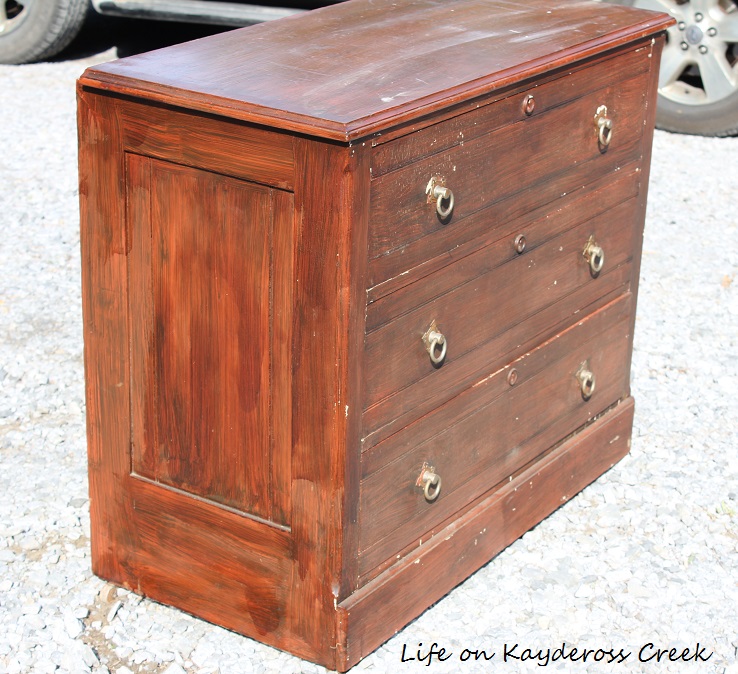 This post contains affiliate links for your convenience. See my full disclosure here.
Here's what I used to makeover this dresser:
Homemade chalk paint using plaster of Paris
Baking soda
Vinegar
Glass drawer knobs – you can get similar pulls here
So you can clearly see what I mean by awful. Someone tried to stain it and it looks like they either just slapped it on with a bad brush or didn't wipe any off. What you can't see is the really peculiar smell that it had, almost like cigars mixed with moth balls. I also think it may have sat in a barn for a time. But look at these cool built in cubbies…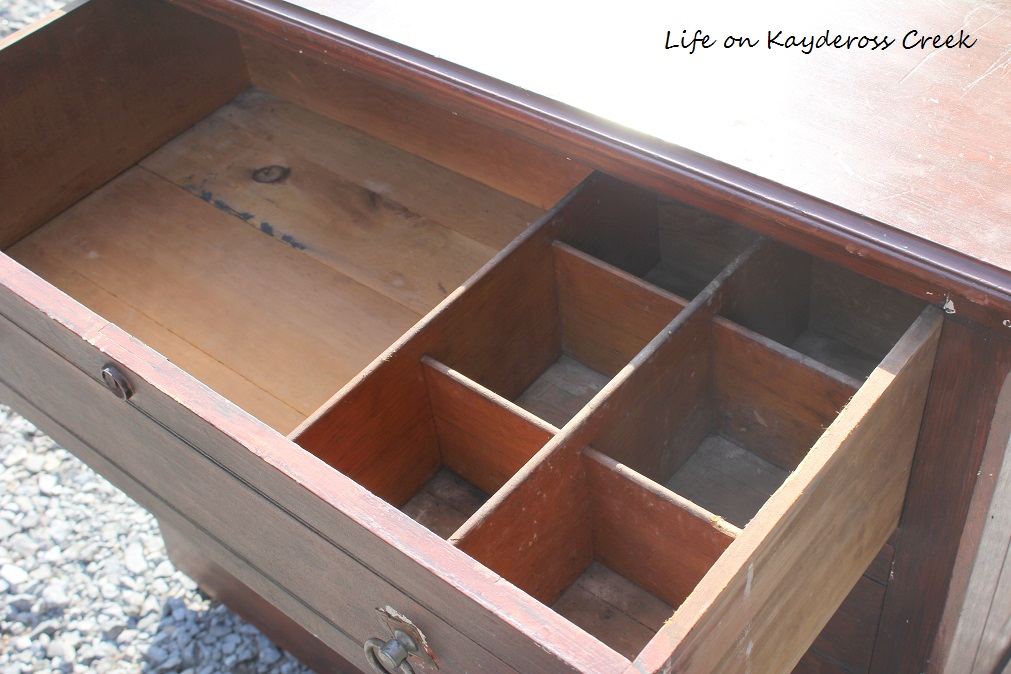 Where to start? I wanted to paint the bottom but keep the top stained. So after I removed the knobs, which we are replacing, I gave it a good sanding and was pleasantly surprised to find this…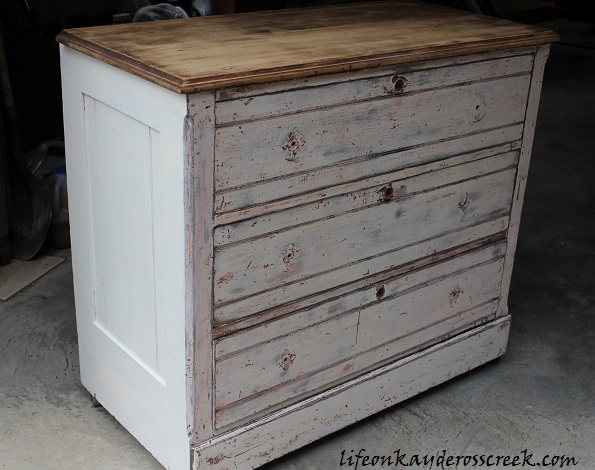 It was white underneath! I actually really like the way it looks like this. It is a really cool chippy, peal-y kind of look and a little antique-y (real word). Hubby said I should leave it the way it is and he usually has a really great eye but, unfortunately, the sides did not come out the same way at all so I had to paint them white. I'm thinking at this point that I can find a happy medium if I distress it.
For the top, we stripped the stain off so that we could re-stain it properly.  Whomever stained it the first time didn't do that great of a job so it wasn't that hard to get off. Once it was sanded and wiped down, we used Watco Danish Oil in Dark Walnut and then a couple of coats of polyurethane. It came out really pretty.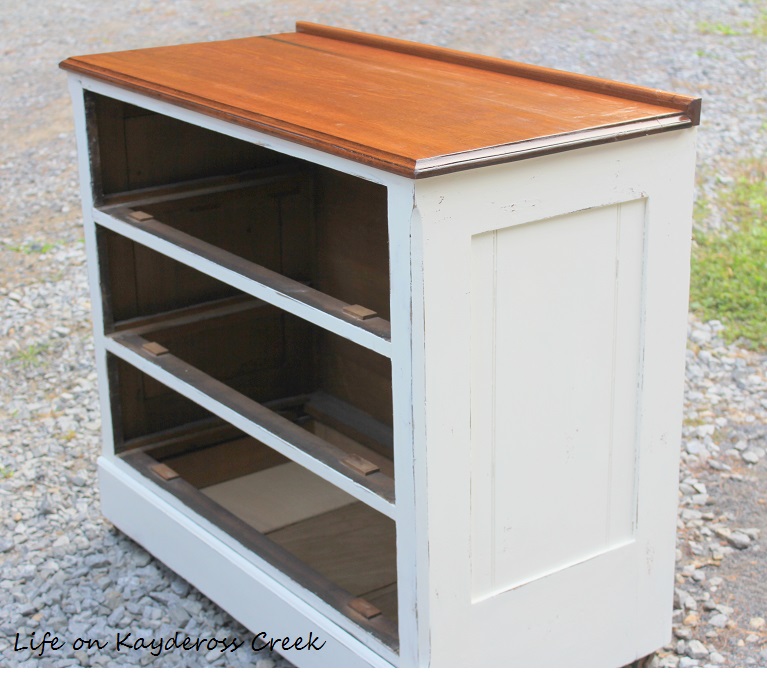 So, on to dealing with the smell issue. I looked up removing smells from wood on line (it is truly amazing what you can find) and I ended up using a combination of things because it was that bad. First, after removing the drawers, I washed the entire thing down with bleach and water. That did not seem to help at all, maybe took the edge off just a bit. Then I dumped a ton of baking soda in it and let it sit for a few days. I had actually done this in the car once when milk got spilled and it worked great.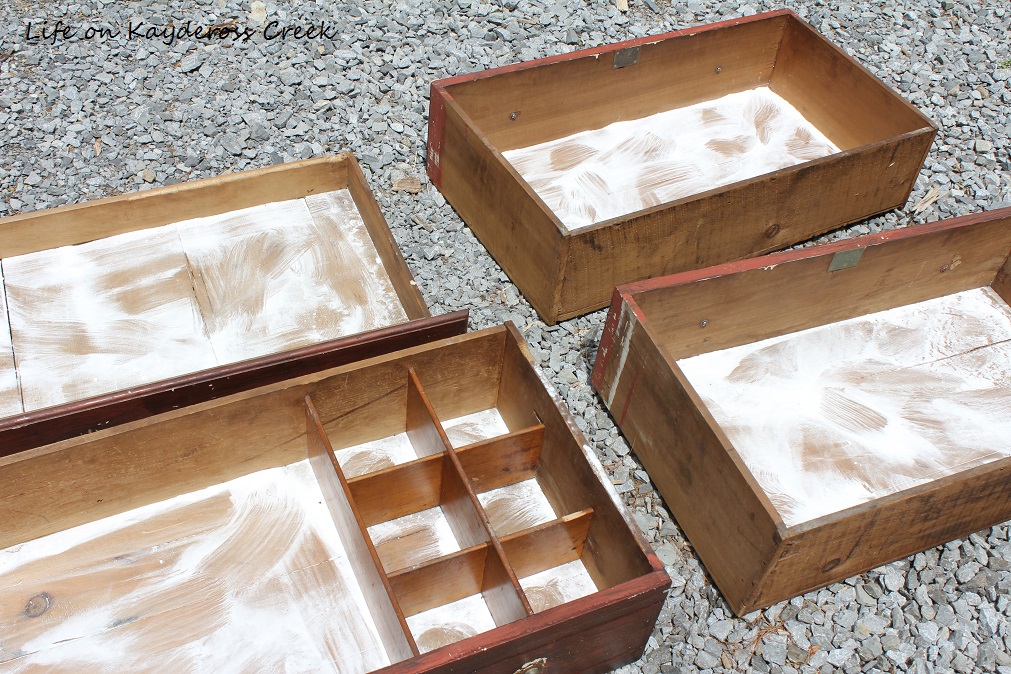 This seemed to help quite a bit but did not get rid of it entirely. Then I washed it all down with Murphy's Oil Soap to both help remove the baking soda and the smell. Better still but not gone 100%. Finally we replaced the bottoms of 3 out of the 4 drawers and that pretty much did the trick.  UPDATE: I have since used half water and half vinegar in a spray bottle and applied it to the inside of another piece with a weird smell. That worked really well but took quite a few layers to finally remove the smell.
So after replacing those and then the knobs (purchased at Hobby Lobby on sale for $2.99 each) the dresser cost about $45. Of course, if you paid me by the hour to re-do it, it would cost you approximately $1000 with all of the hours I spent on it. Just kidding. It was a labor of love and I think turned out just lovely! I think it's worth saving something that has such character.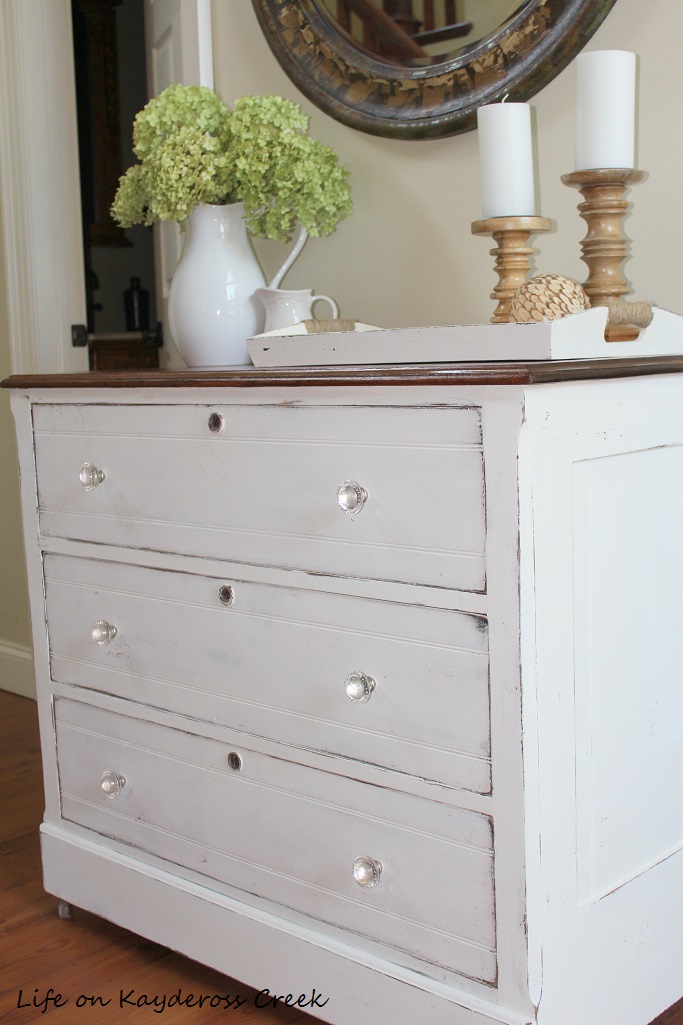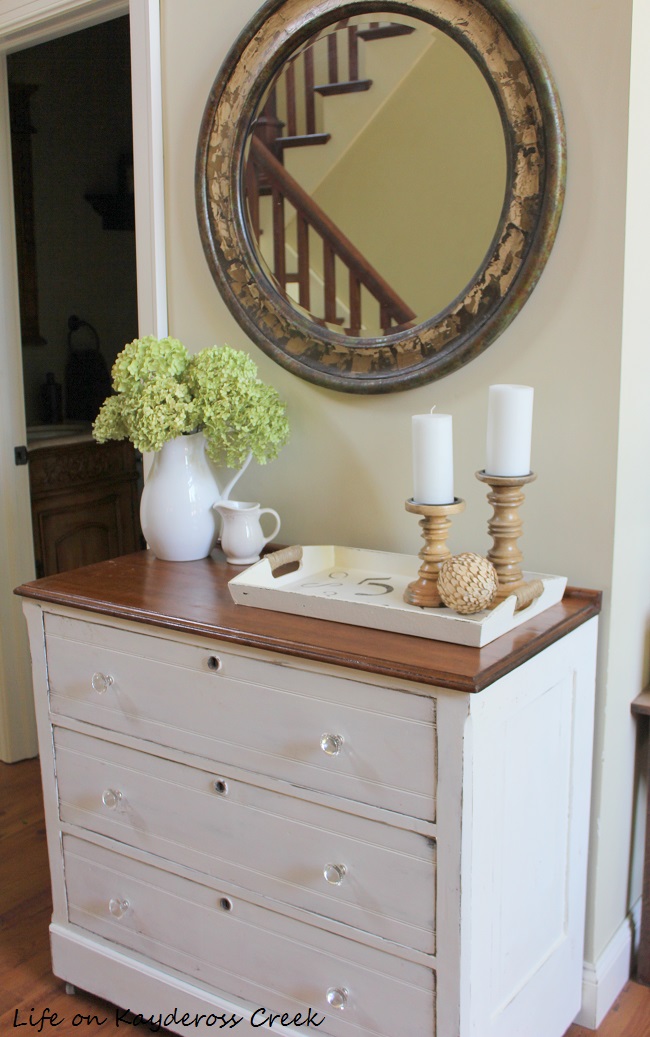 Do you have a project that was a labor of love? Painted furniture requires some serious work but if you take the time and do it right, the finished project is always worth it!
Update: See where it finally found a home as part of our Master Bedroom closet makeover.
Check out these other painted furniture projects…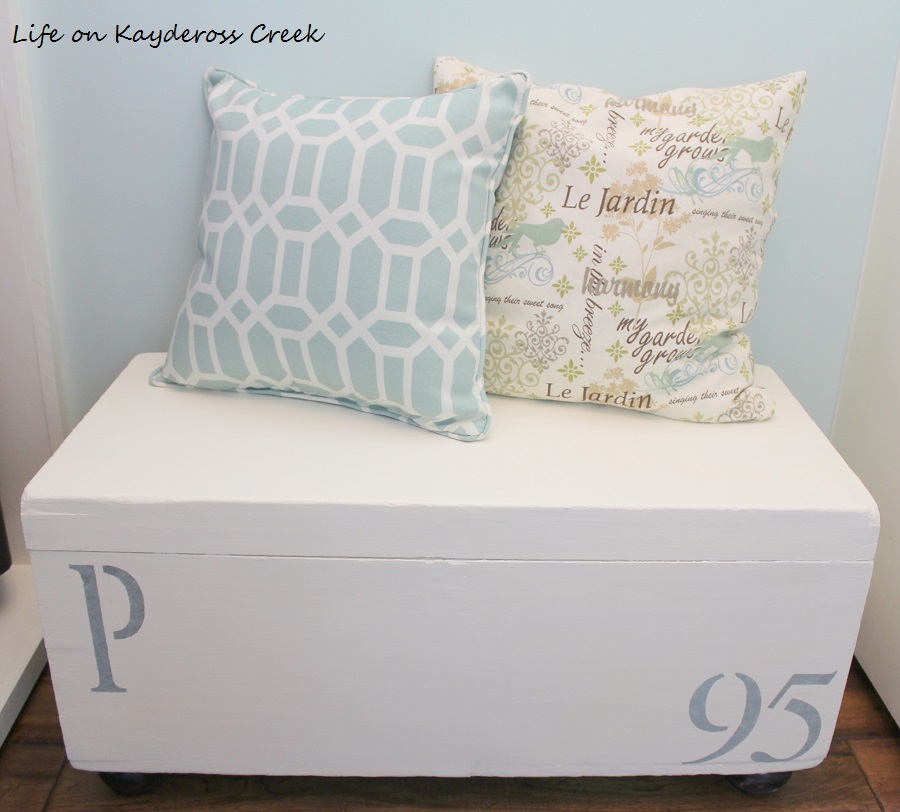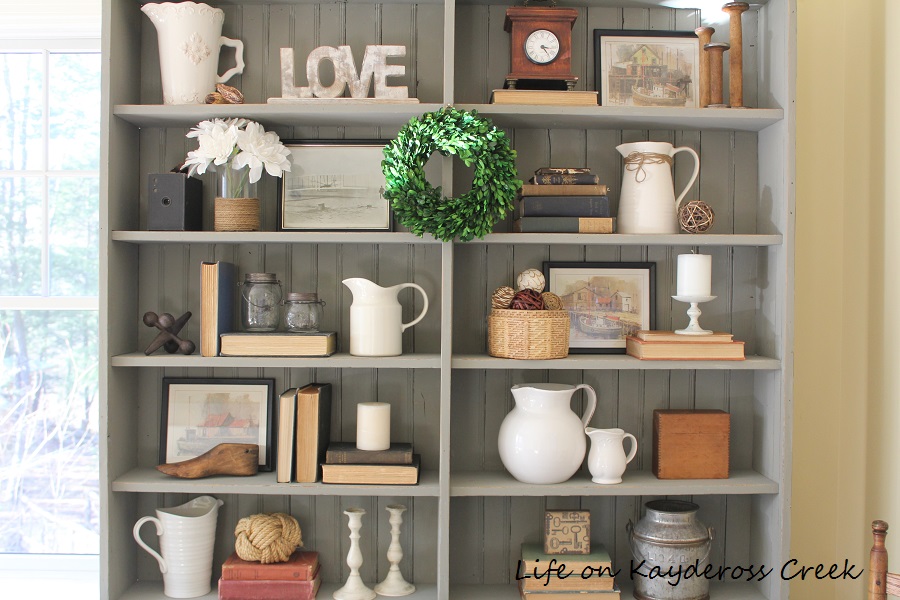 Happy DIY'ing!
Col