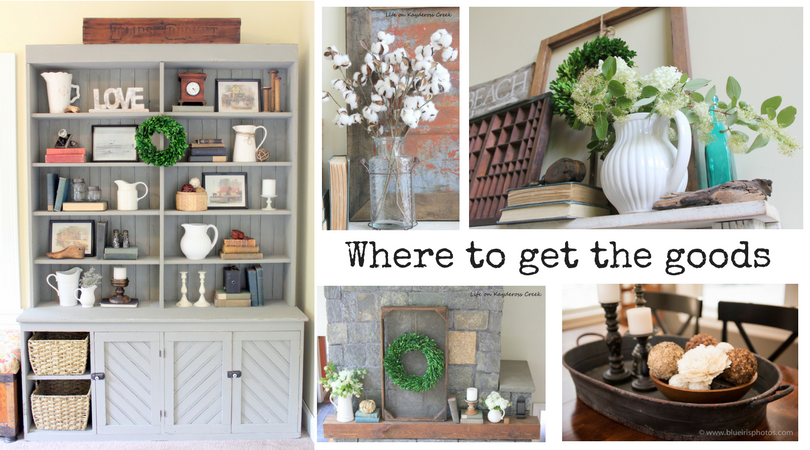 If you've spent some time on my blog you know that I really like to save money on home decor. Let's be honest, I like to save money anywhere I can. 🙂 If I can make many of the things I see in stores, I will and I will share that with you here.  However, sometimes I don't have time to make something myself, can't replicate it or it's just easier to buy it. Not to mention, some things you just can't find at thrift stores and sometimes you just want something new. So I'm sharing my favorite places to purchase things with you here so you can save money too.  If they don't have it anymore, I found you something similar. 
I'm also sharing some things that are similar to the projects I've done in case you like the look but just don't have time to do the project.  🙂
These are affiliate links, See my full disclosure here.