The Stone Fireplace! Eight years in the making and finally it's done! Well, almost anyway. When we first worked on the plans for our house we knew we wanted the fireplace to be the center of our home. We wanted to come down the stairs in the morning and be greeted first by the stone fireplace and then by the beautiful trees out the big windows. This is why we live in the woods, right? Well, fast forward 2 kids, 2 careers and 8 years and here we are…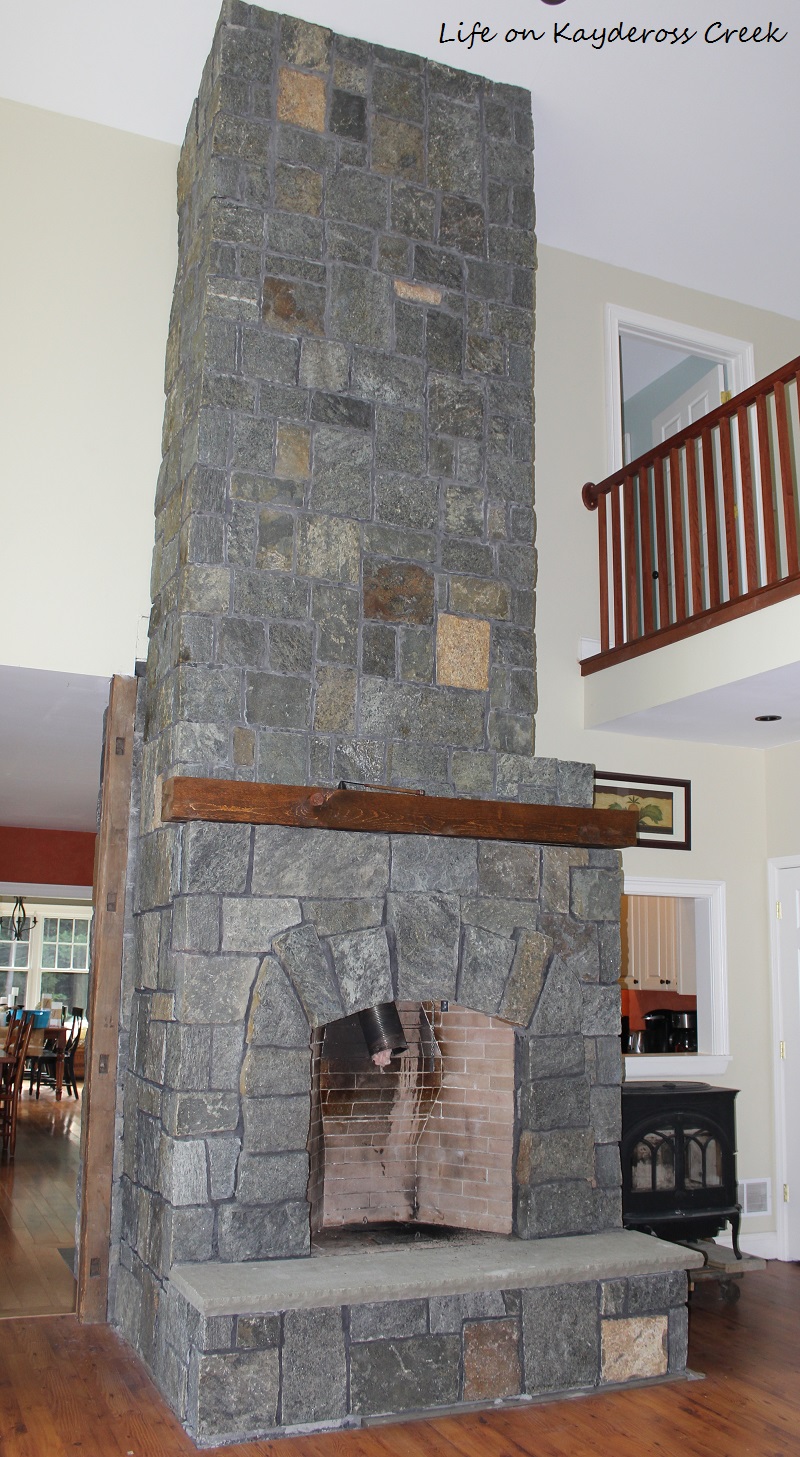 So it took some time to get here. It also took quite a bit of planning. We had a mason create the fireplace in the kitchen before we moved in and the plan all along was that my husband would finish the great room to save money. So he read a lot about it, bought some scaffolding and hit the ground running. Actually, he practiced on the fireplace in the master bedroom first just to make sure he had it down…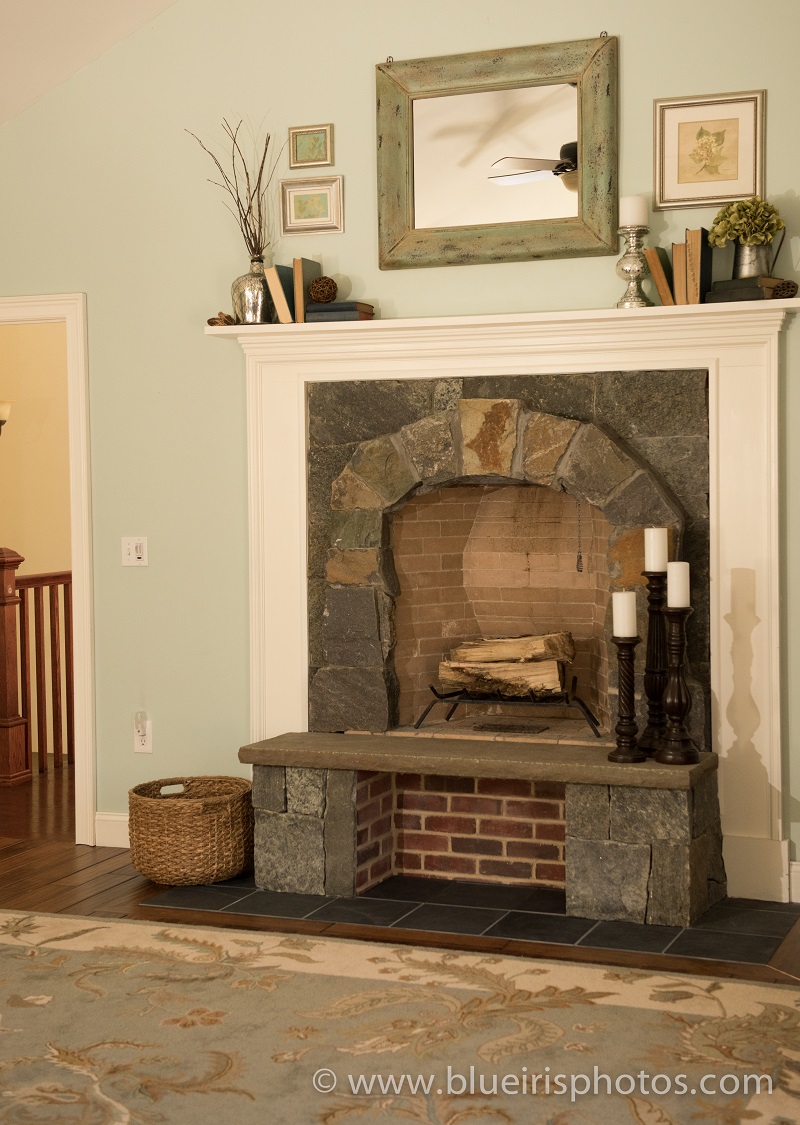 I was so impressed with my lovey for doing such a great job, especially since he had never done anything like it before. It's like a big puzzle really.
This is the before…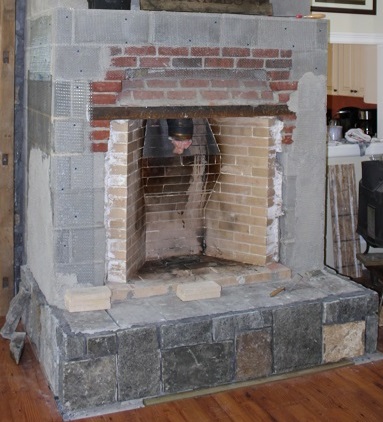 There is a method to his madness. He sorted all of the differenct sizes, shapes and colors of the stone into piles and spent a lot of time measuring and laying everything out. He used a piece of plywood the width of the cinder block to map everything out and then he would mix colors and sizes. Many of the stones needed to be shaped to fit into the "puzzle" so he had to use a hammer and chisel and a grinder to help get the pieces to fit just right.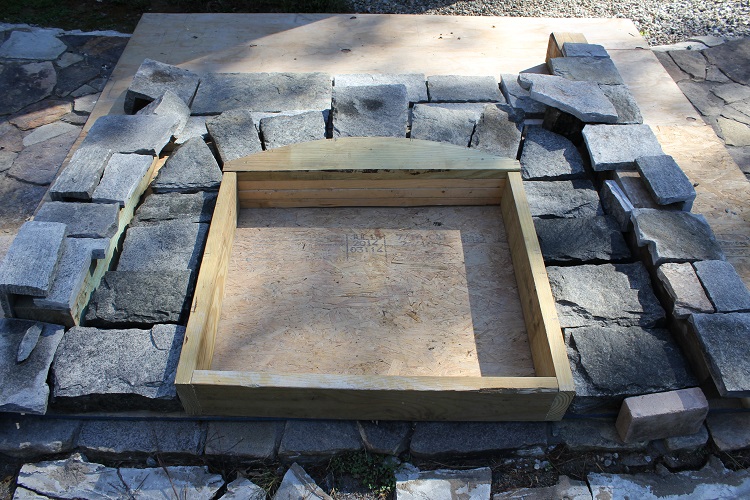 He built a template for the arch (no picture, sorry) and stood it in the opening to hold up the stones in the arch until the mortar dried. It took awhile for him to get the hang of it as it was a much bigger job than the smaller fire place but once he did, he was on a roll. It was weird living with the scaffolding in the middle of the house for so long. I'm sure the kids were tempted to use to use it as a jungle gym but, fortunately, they never did.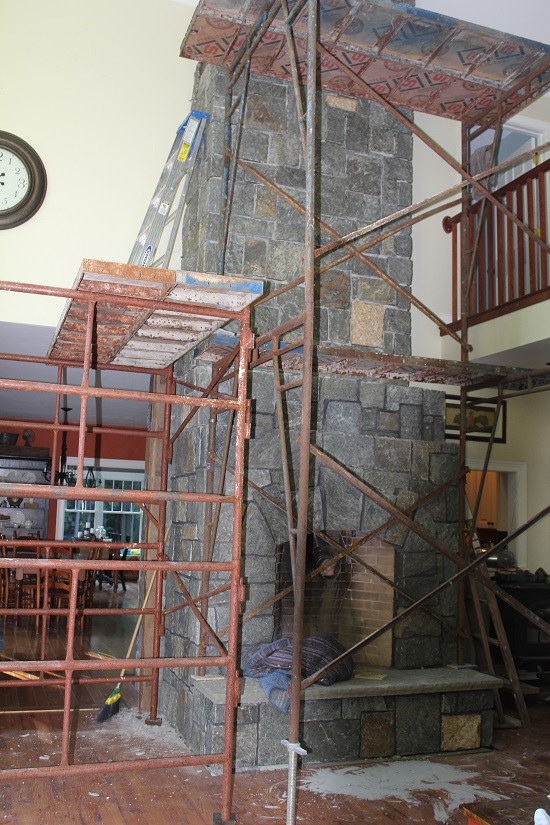 It was a bit of a mess for awhile but we made it! The last piece going in…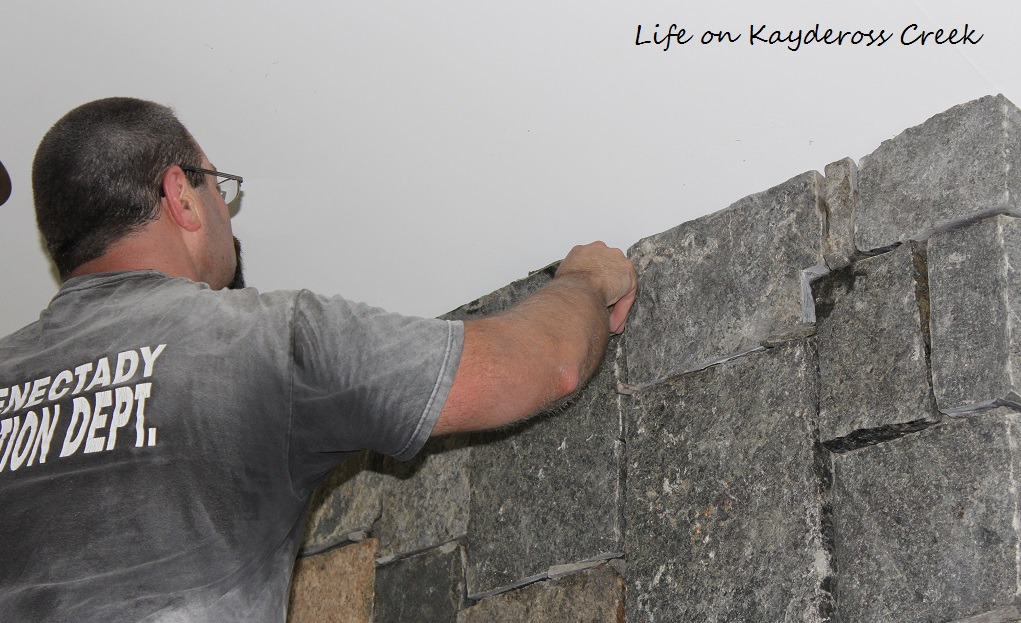 So here is the almost done stone fireplace reveal. We need to replace the mantle which is now too small. We are fortunate to have a mill a few miles away where they will cut us a bigger one. That will be another project to share. We also need to clean the chimney and put the woodstove back just in time for Fall in the North East! Stay tuned for the full reveal coming soon!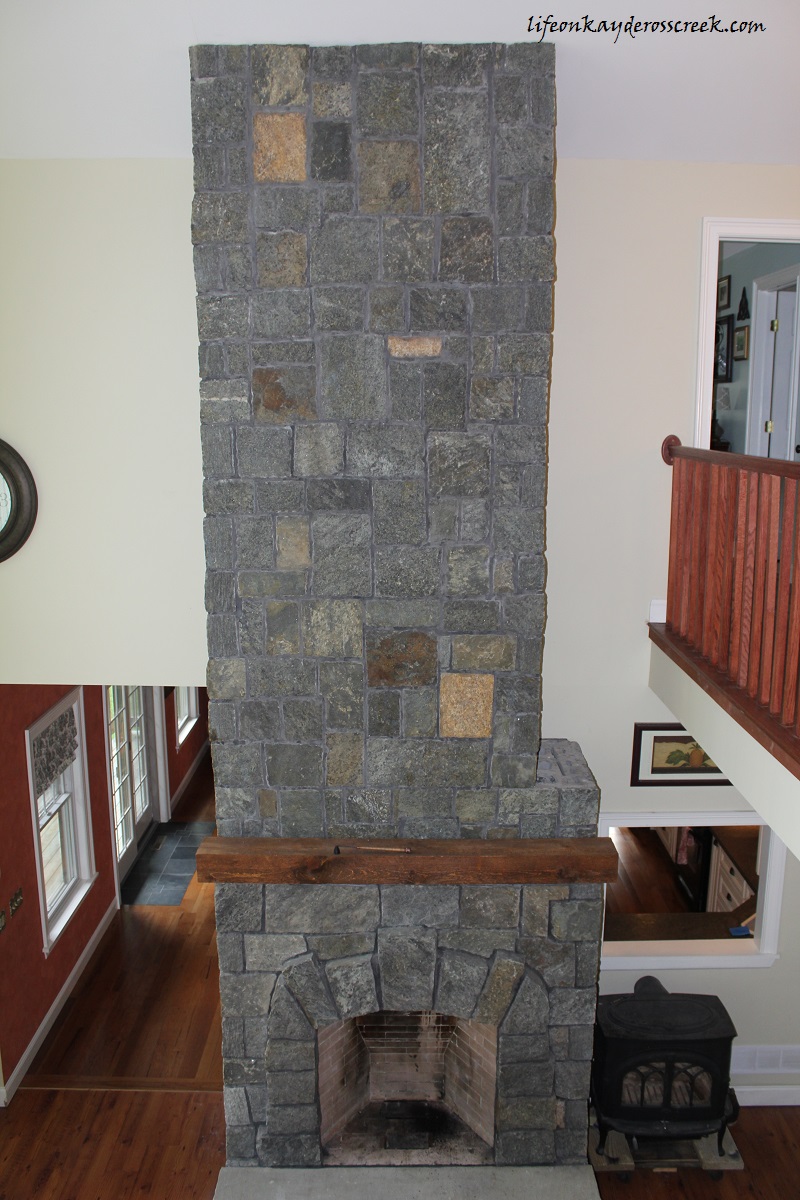 Happy DIY'ing!
Col