Hey everyone! Has the Holiday spirit filled your home yet? Is it all decked out for Christmas? We got some snow here in upstate New York this week and it truly looks like a winter wonderland. I was already SO filled with Christmas spirit and for me, it made this Christmas home that much brighter. 🙂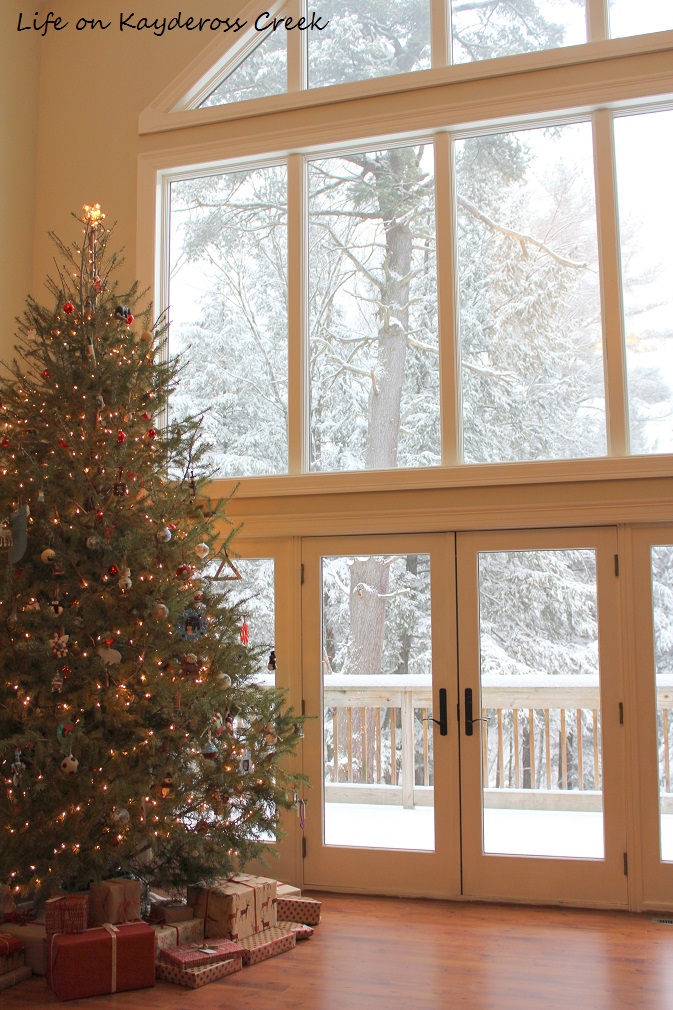 I shared the first part of our Classic Christmas Home Tour this week and today we'll move into the kitchen and dining room. I went a bit out of my comfort zone with this one and added some gold touches for a bit of bling mixed in with the vintage vibe I was feeling in the rest of the house. Do you try to change it up each year or do you like to stick to traditional decor?
To the right of those windows pictured above is the kitchen…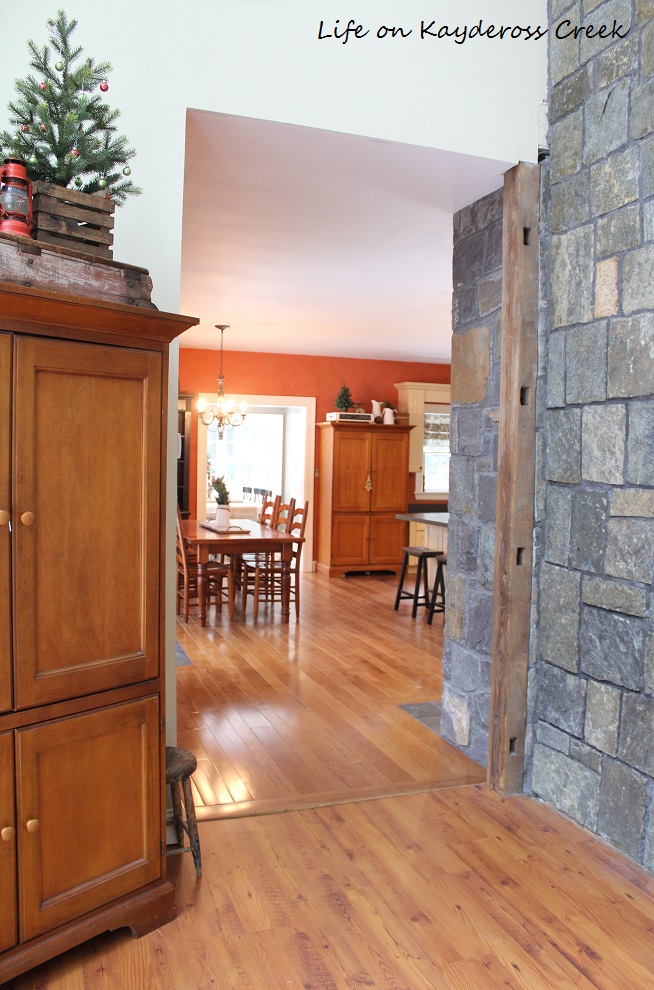 Here is a bit of the bling I mentioned. I found the gold trim plates with the words Peace and Joy at Hobby Lobby on clearance last year and the white pitchers are a go to for every season. I kinda have an obsession, really. Or is a collection, I'm not sure. 🙂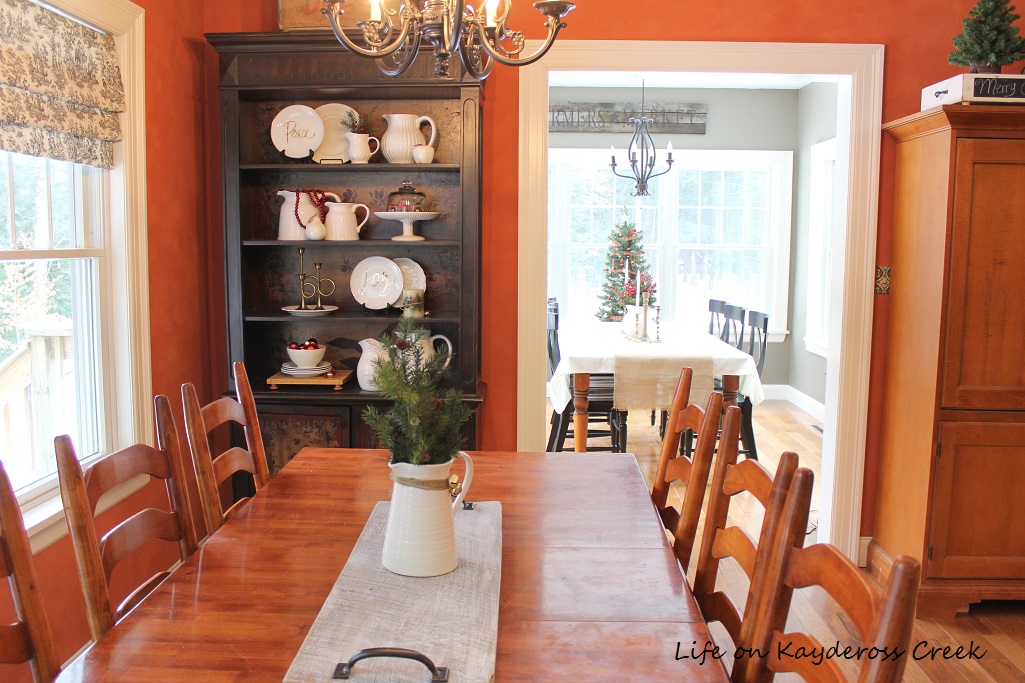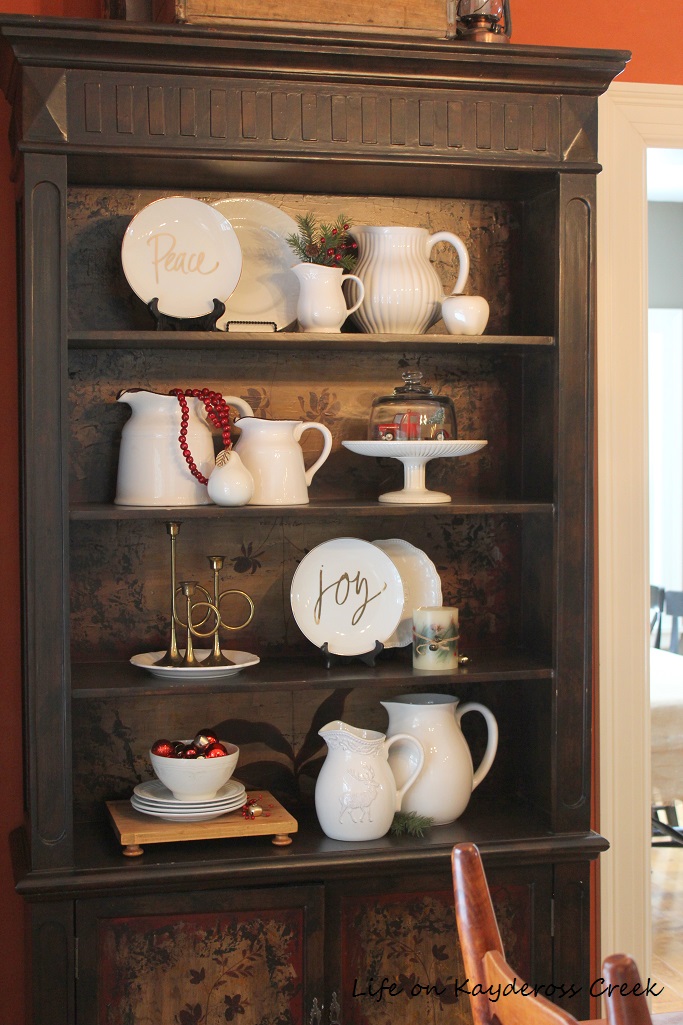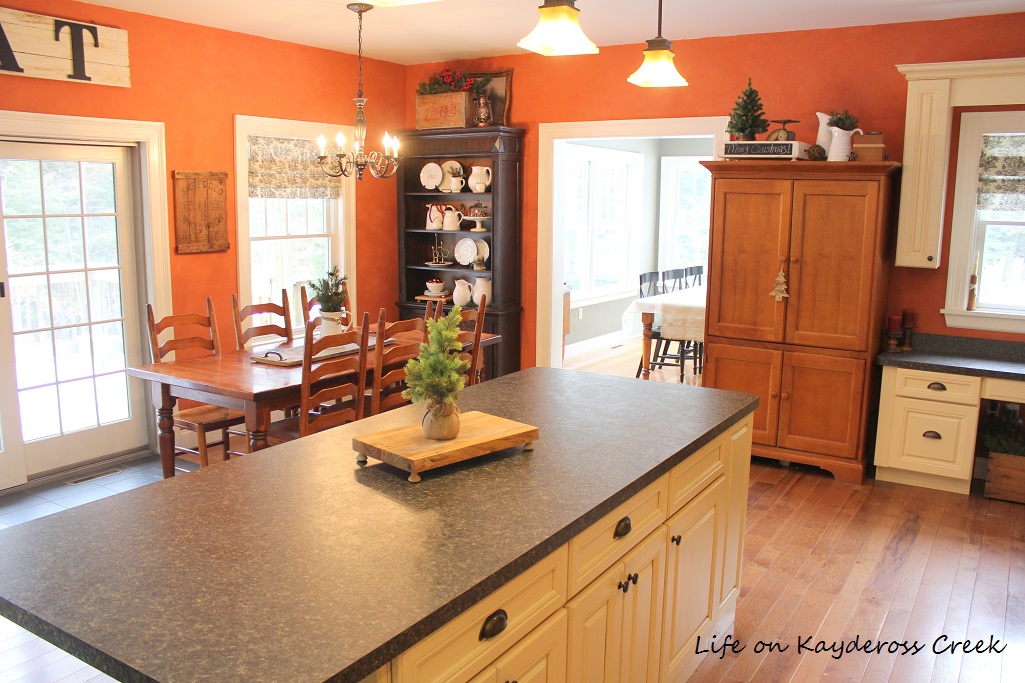 I wanted some extra storage in the kitchen (mostly for craft stuff, haha) so we picked up this armoire on craigslist for $80. Can you believe it??  We made the white wooden tray on top out of some leftover MDF. You can see that project HERE.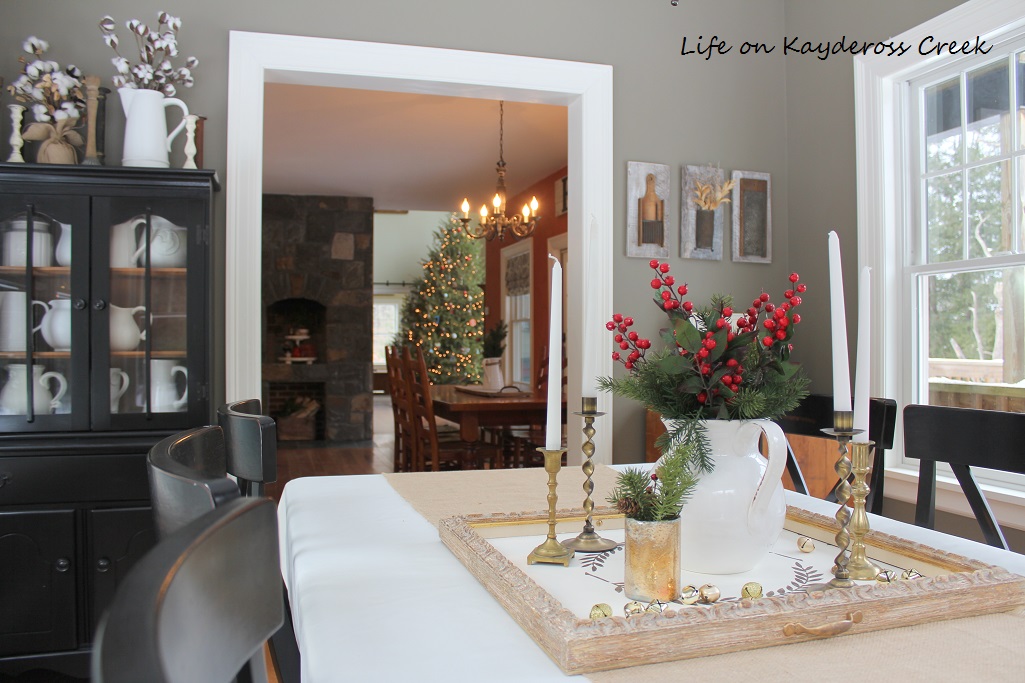 A little more bling on the dining room table. We made this tray out of an old frame last year. You can see that project HERE.  I added some gold thrift store candlestick holders and a pitcher with greens and some gold bells. Simple, but pretty.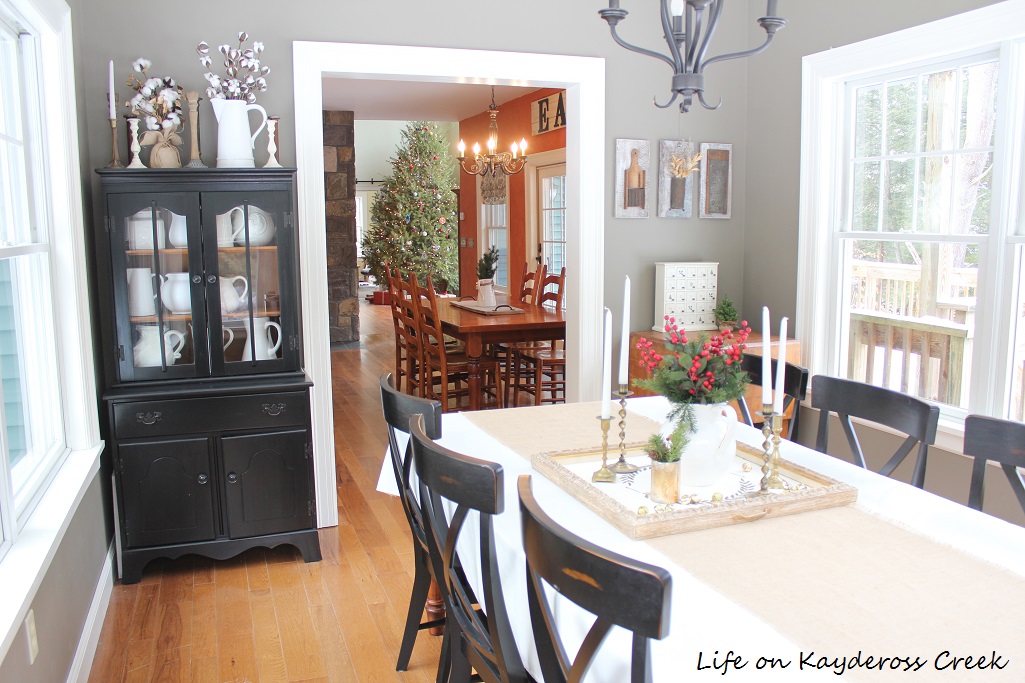 We don't use the fireplace in the kitchen so I always try to fill it in with seasonal decor. Here I used a 2 tier tray that we made and added some holiday goodies.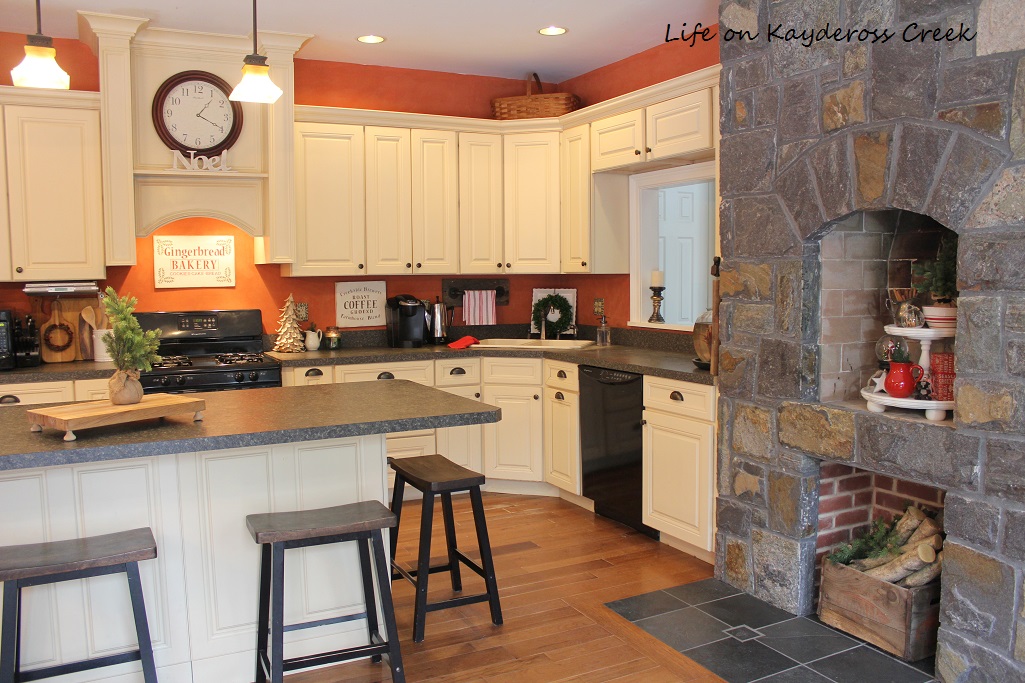 Just above the stove is a recent project…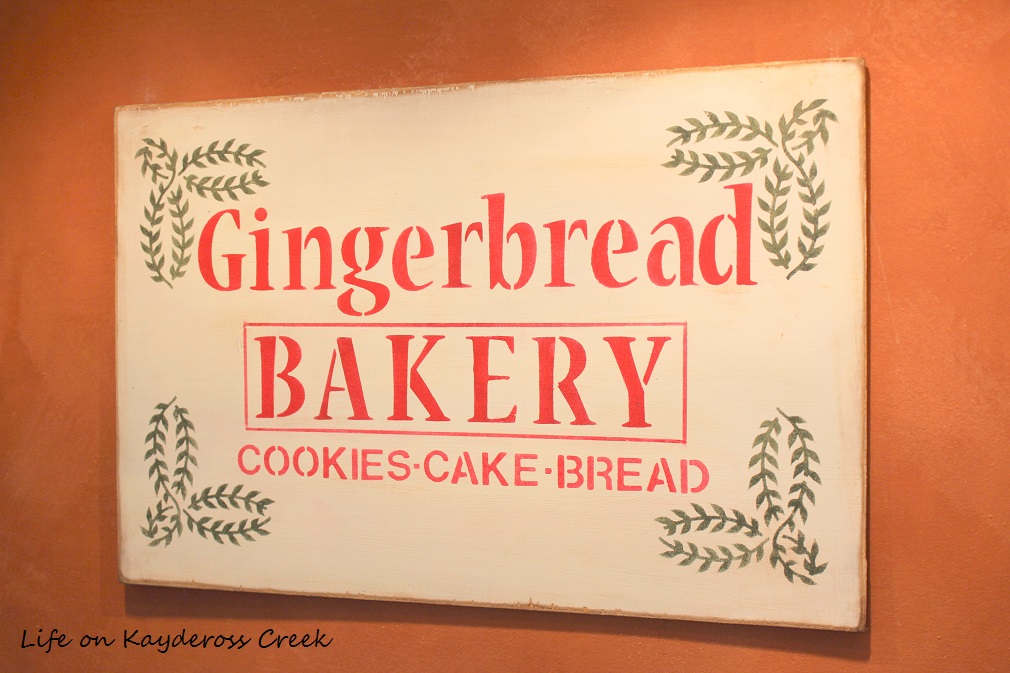 I made this Gingerbread sign from a leftover piece of birch plywood from our master bedroom closet project.  I stared with a coat of chalky white paint.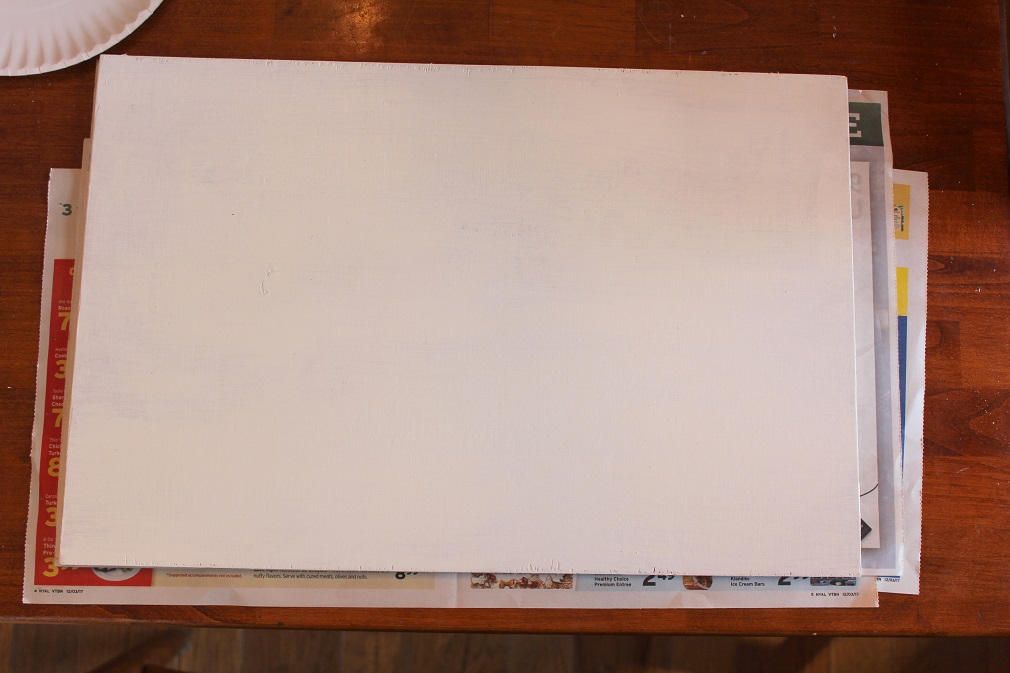 Then I used basic letter stencils and red craft paint and I added the vines in the corners in dark green. To finish it, I sanded the edges and used distress ink to give it a more aged look.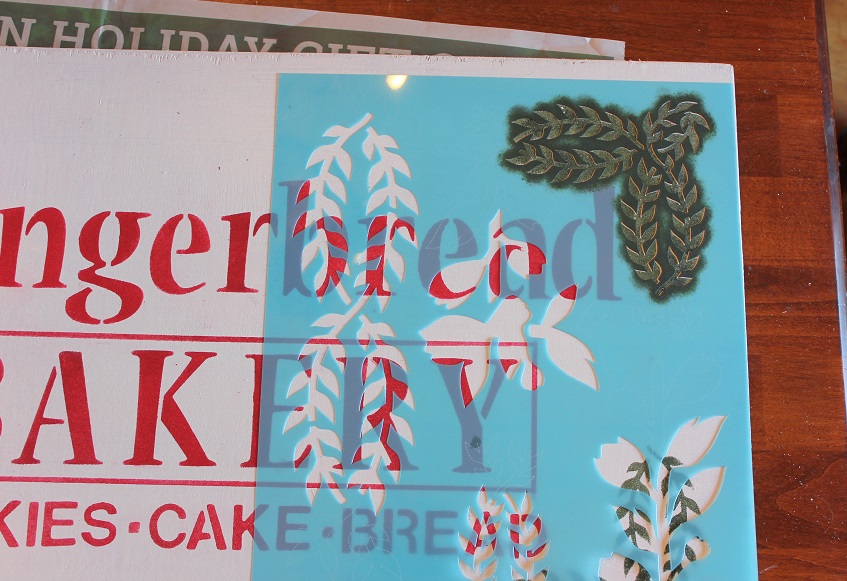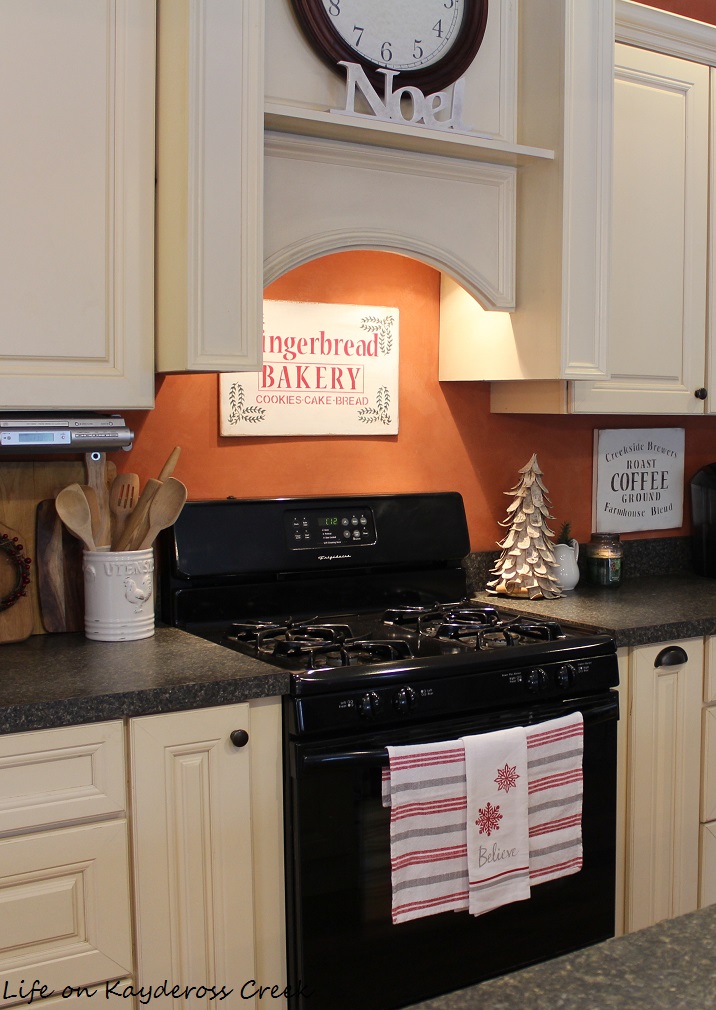 In the mudroom…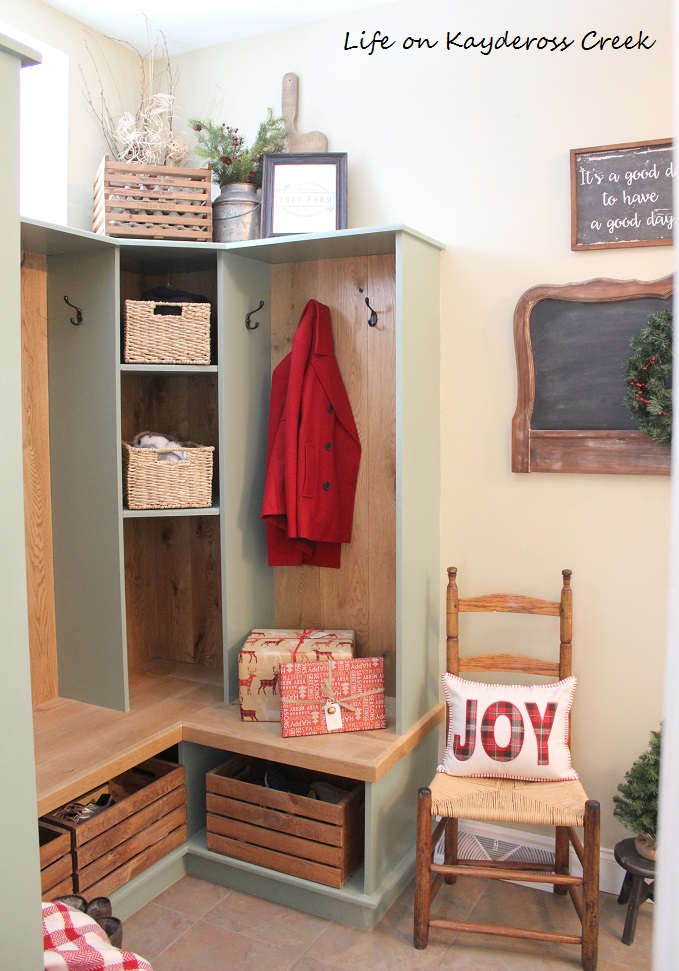 A simple Christmas tree farm printable I found on line in an inexpensive frame sits on top. The cute JOY pillow is from Joanne Fabrics and the wrapping paper I got at Michaels.
I love the way the chalkboard turned out. You can see that project HERE. It's the perfect background for the wreath.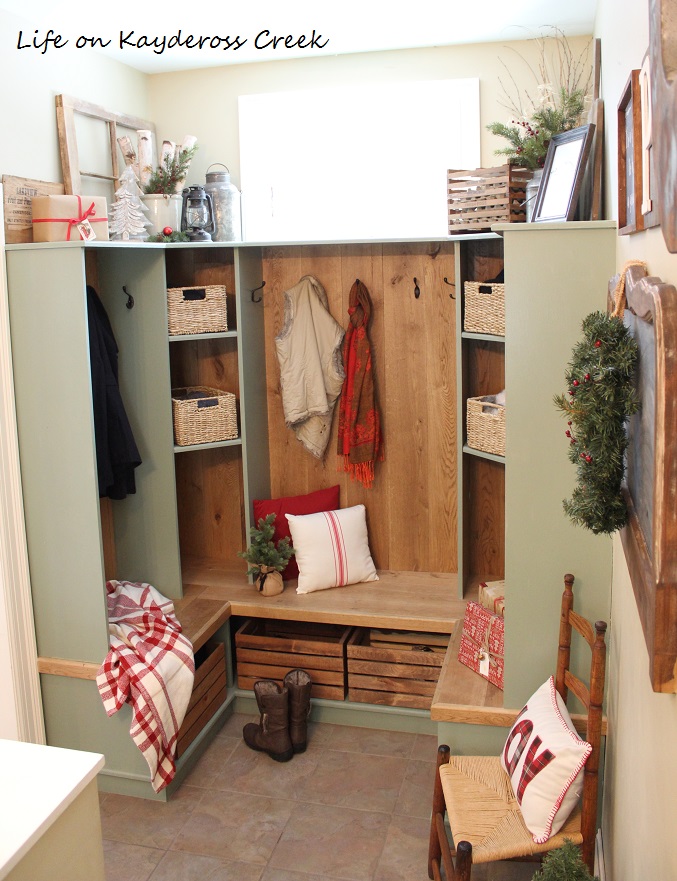 I love the pops of red throughout our Christmas decor.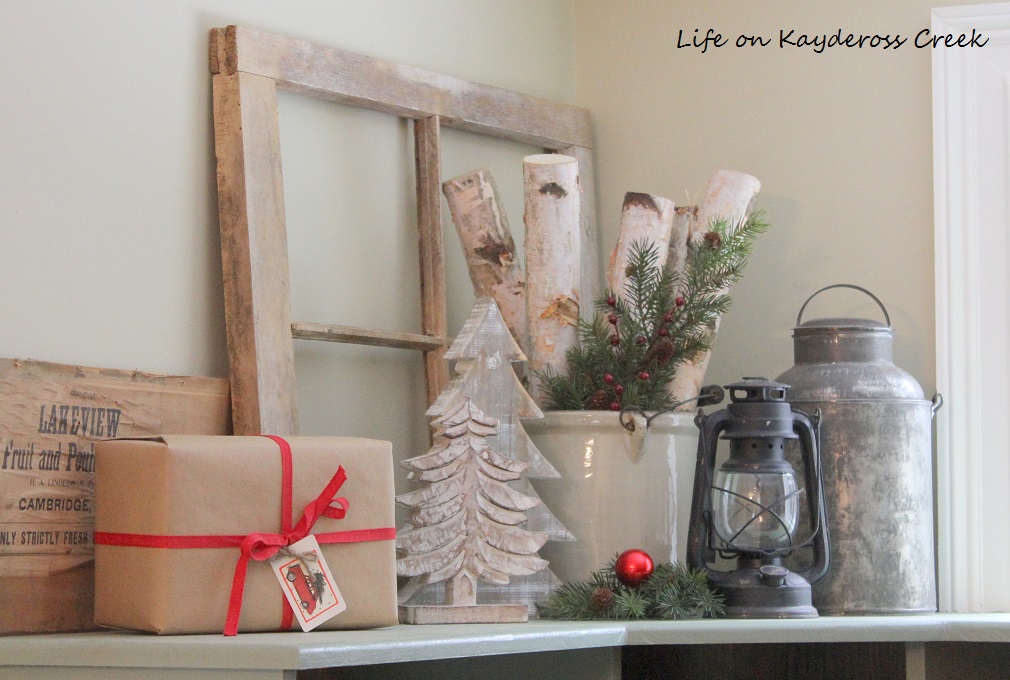 I hope you enjoyed part 2 of this Classic Christmas Home Tour. Thank you so much for sharing some of your time with me today! I wish you and your family a wonderful, peace filled holiday season!
Happy DIY'ing!
Col