This rustic wall decor project started with my trip to Brimfield last week. I picked up this cute little grater for the kitchen and ended up making something completely different with it. This week I've paired up with 19 other talented ladies to bring you a monthly Thrift Store Decor Upcycle Challenge. Each month we will create a new home decor piece from an item(s) we've found at a thrift store, yard sale, resale shop etc. There is no budget or specific theme so we are free to let our creativity run wild!
Meet the Hosts
Amanda | The Kolb Corner      Chelc| Inside the Fox Den
Erlene | My Pinterventures     Kim | Made in a Day     Sara | Twelve on Main
Debra | Shoppe No. 5      Shirley | Intelligent Domestications
Marie | DIY Adulation     Lindsay | Crazy Organized   Michelle | Our Crafty Mom
Julie | Live From Julie's House     Dru | Polka Dot Poplars
Maureen | Red Cottage Chronicles     Pili | Sweet Things     Channell | Hobnail House
Colleen | Life on Kaydeross Creek     Ann | Duct Tape and Denim
Paula | Virginia Sweet Pea     Sherry | Savvy Apron     Stacy | Anastasia Vintage
You can also follow our board on Pinterest for more upcycled decor inspiration
The Project:
So, I picked up this cute little grater at Brimfield for $8. I really love the rusty patina and the wooden handle. I noticed right away that it had these curly "feet' at the bottom and thought that would make it really easy to attach to a board.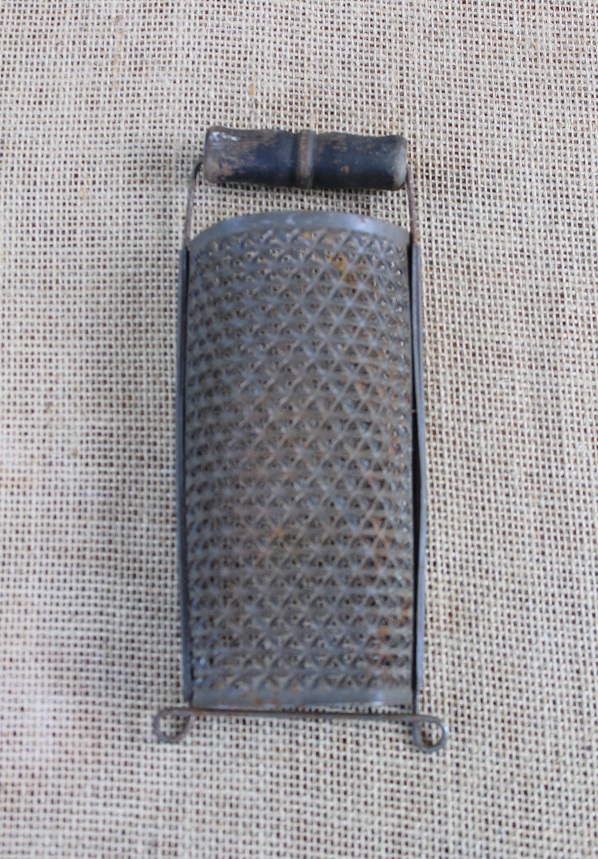 But not just any board. I wanted it to be rustic and weathered and chunky. We have this pile of old wood out in the yard and I dug one out.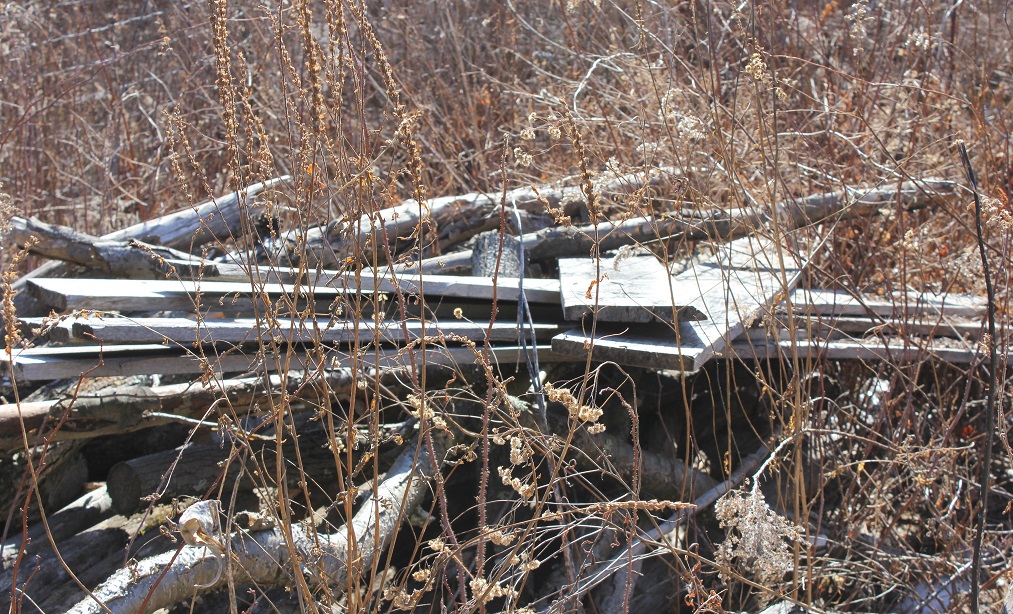 I picked out a board that had some gray and white tones in it but it wasn't quite light enough. The grater kind of disappeared on it so I dry brushed it with some creamy white chalk paint.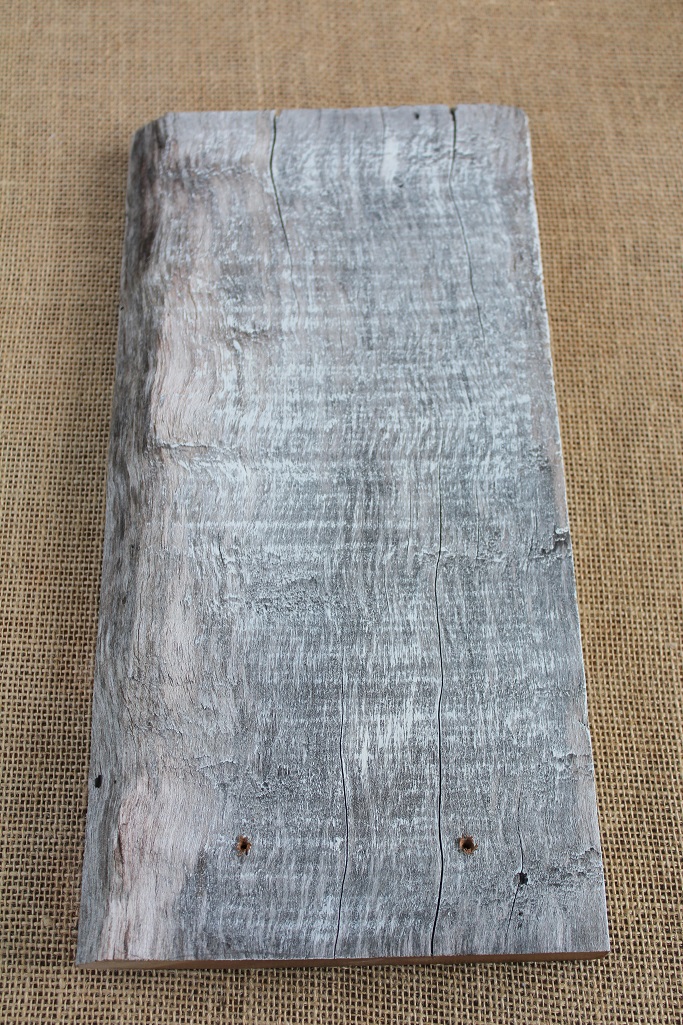 I lined up the grater in the center of the board but left enough room at the top to display some flowers. I pre-drilled the holes for the screws. I used black drywall screws so they would blend in.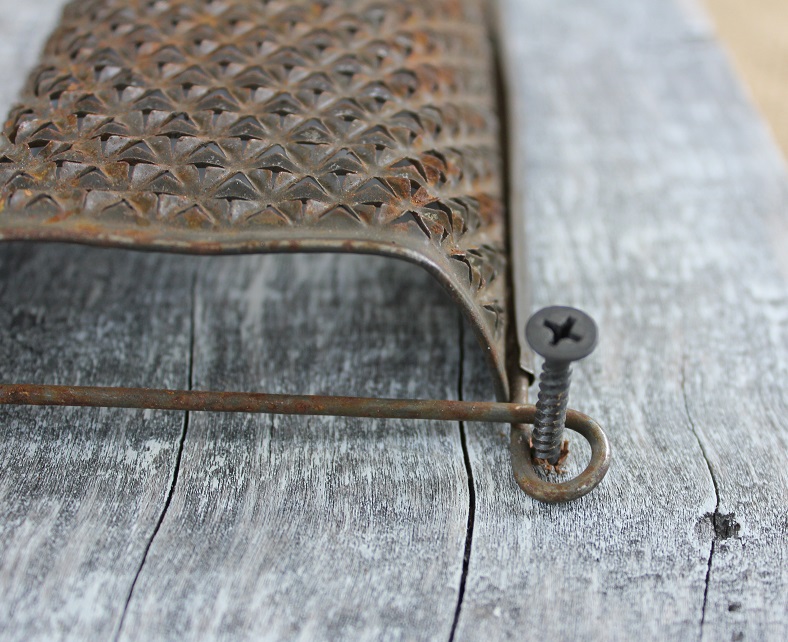 They were a perfect fit. Then I added some dried flowers to the top as a vase. I could actually use real flowers by adding a small glass bottle behind the grater. I really like the way this rustic wall decor turned out!!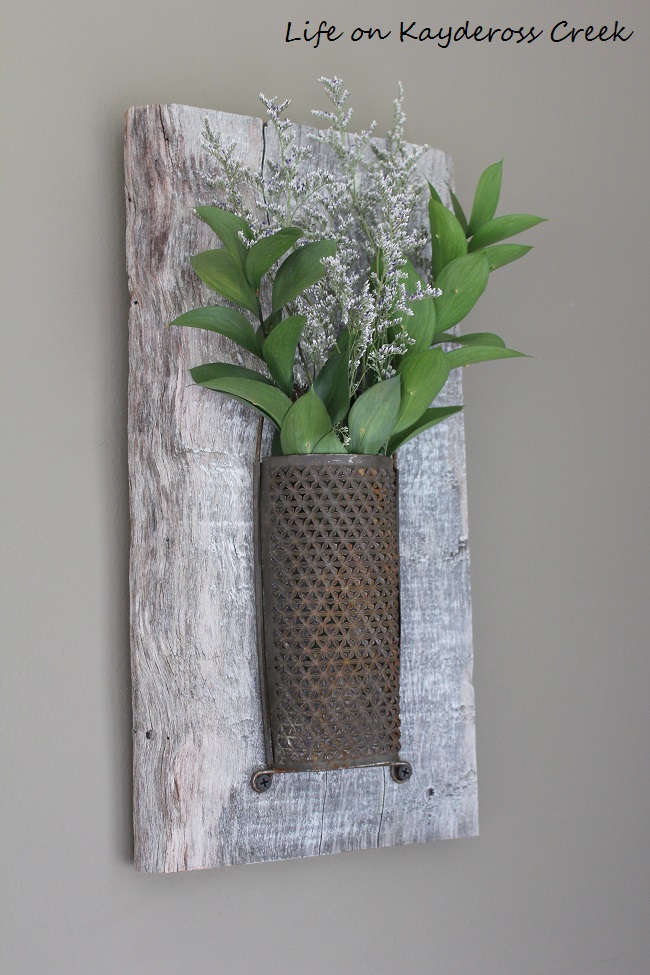 I liked the way it looked so much that I made two more.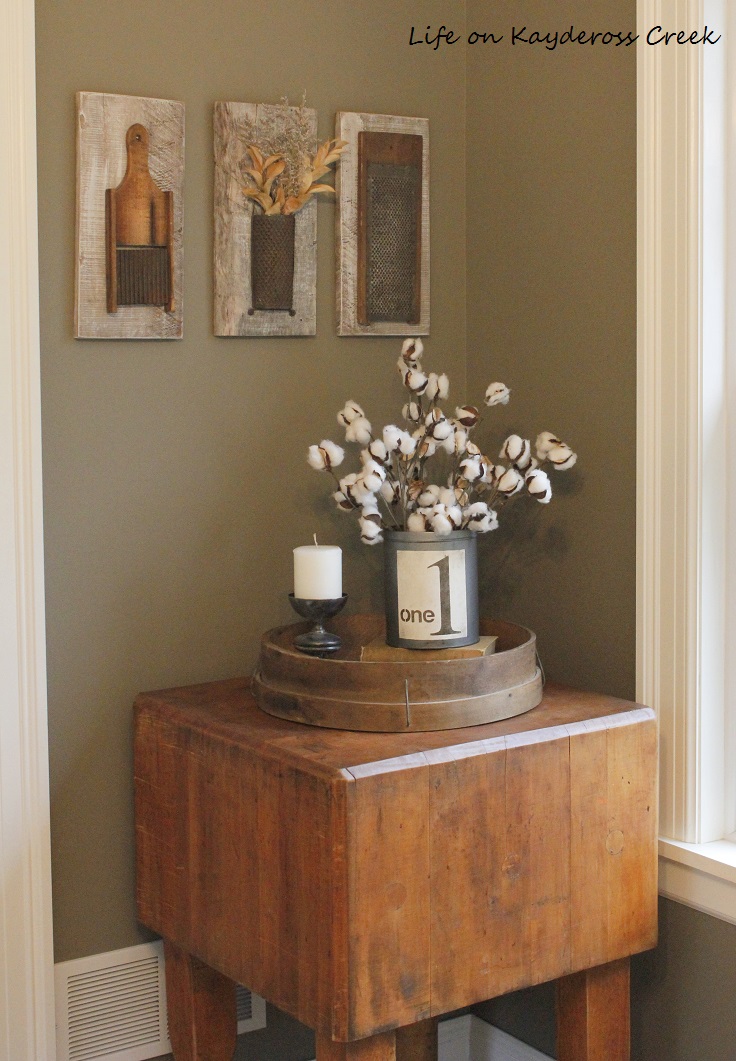 You can see the farmhouse canister set project here and how I used other Brimfield finds to decorate my home here.
A cute little project for just $8 and definitely something different. Do you have something your re-purposing or upcycling? Don't forget to check out the other creative projects below…
Happy DIY'ing!