Hey everyone! It's week 3 of the $100 Room Challenge – family room edition. If you are just joining, welcome! You can catch up easily buy checking out Week 1 and Week 2. Today is all about DIY farmhouse wall decor projects. I didn't have anything up on the walls really before so anything is an improvement at this point. 🙂 I'll start with this corner…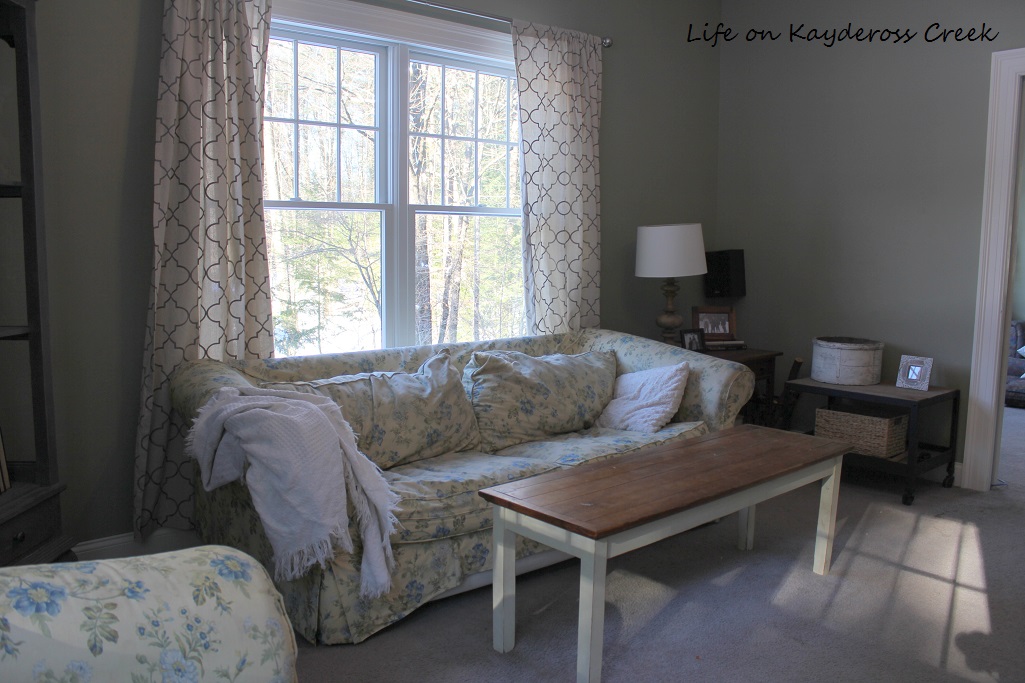 Fixer Upper Style Windows
I wanted something taller to fill in the wall by the doorway and since I was on a budget I went to my "stash" of goodies. Some call it hoarding, I call it planning ahead.  Anywayyyyyy……A while back I shared my makeover of this old cabinet where I had removed the doors and used the cabinet without them.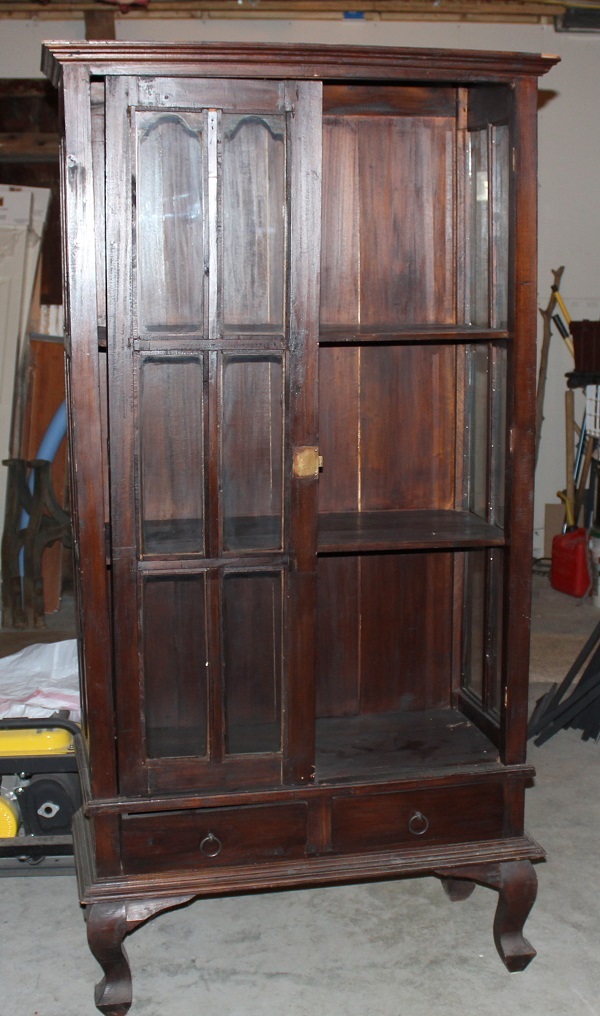 When the $100 Room Challenge came up I immediately knew what to do with them. Farmhouse wall decor.
I got them out, dusted them off and got to work. I stared by removing most of the hardware so that I could strip the old dark stain off which was really thick and splotchy in areas. Not pretty.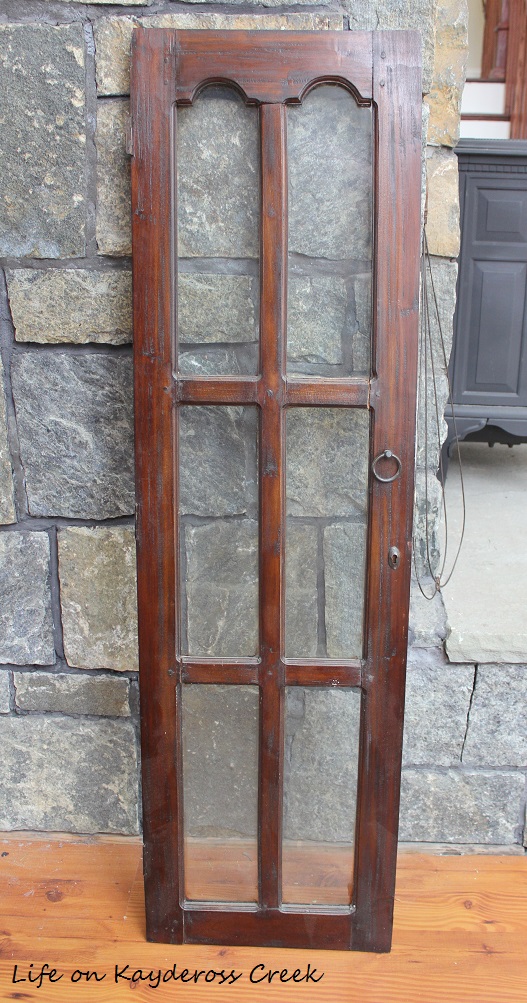 I love the detail on the windows.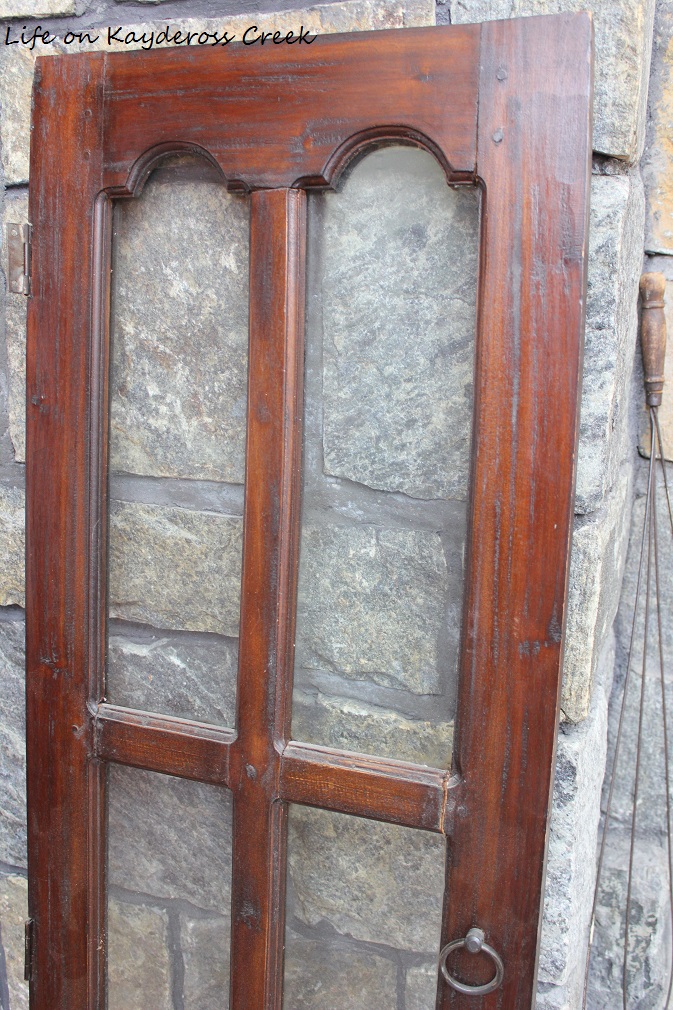 I applied stripper to each one and scraped it off with a putty knife. It took a couple of applications of the stripper and a bunch of sanding with my palm sander but they turned out pretty.  I have to tell you, this is not super easy in the Northeast in the winter. It was freezing in our garage working on this project!!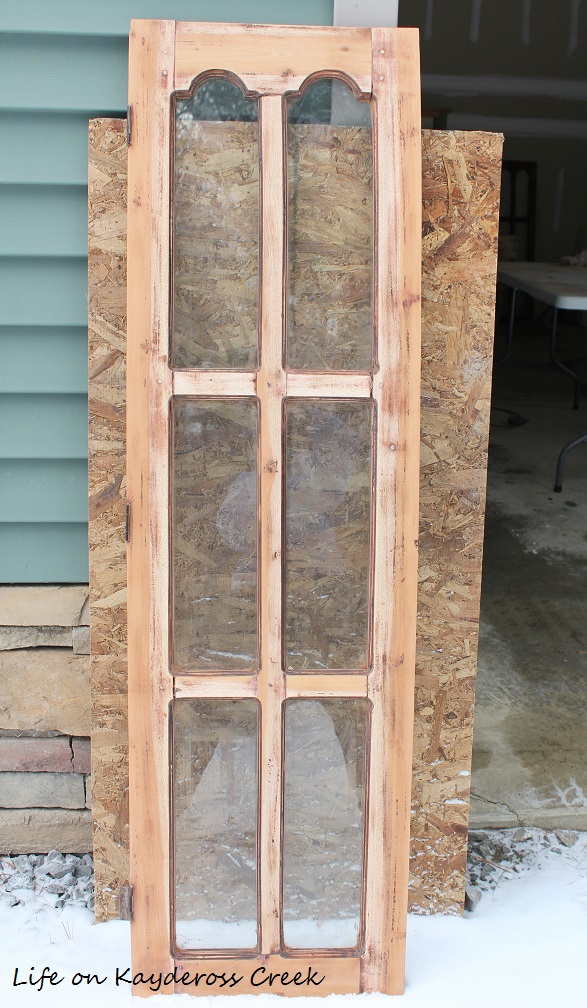 I wiped them down to remove all of the dust and then applied a coat of stain in Minwax Dark Walnut with a piece of cotton cloth (aka an old cut up white t-shirt).
LOVE…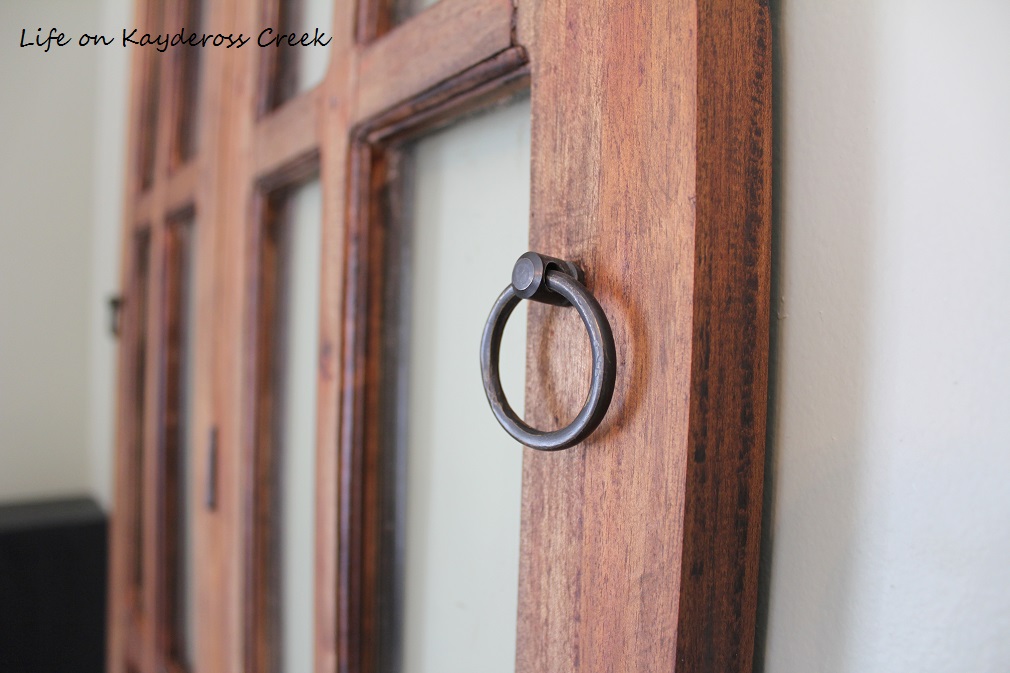 We used "D" ring hangers to hang them on the wall.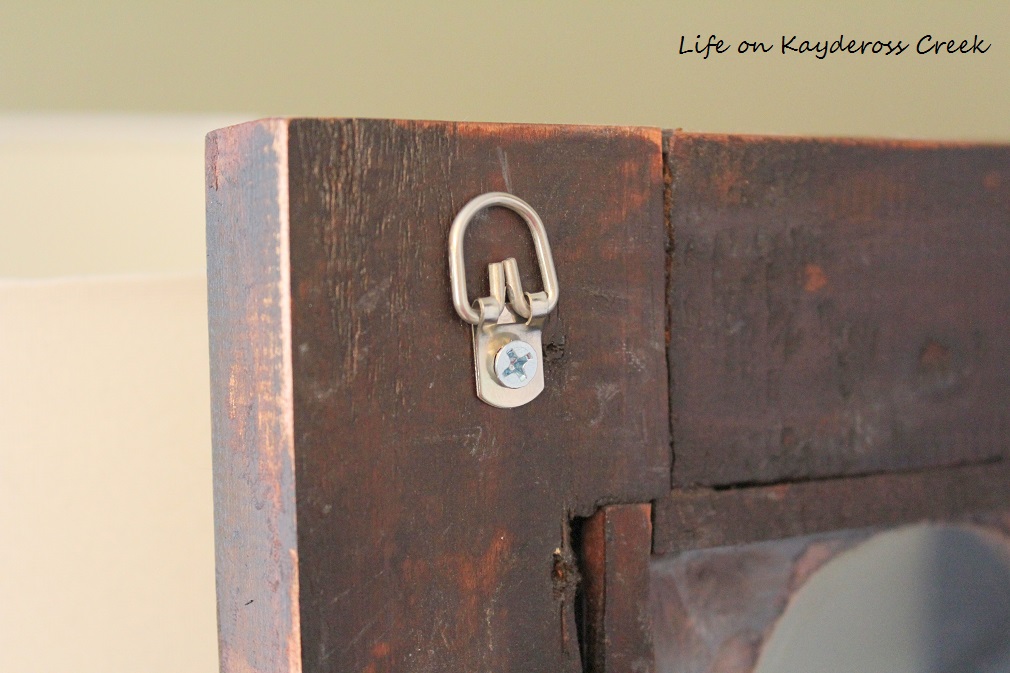 Then I added 2 faux boxwood wreaths I already had to give it some color.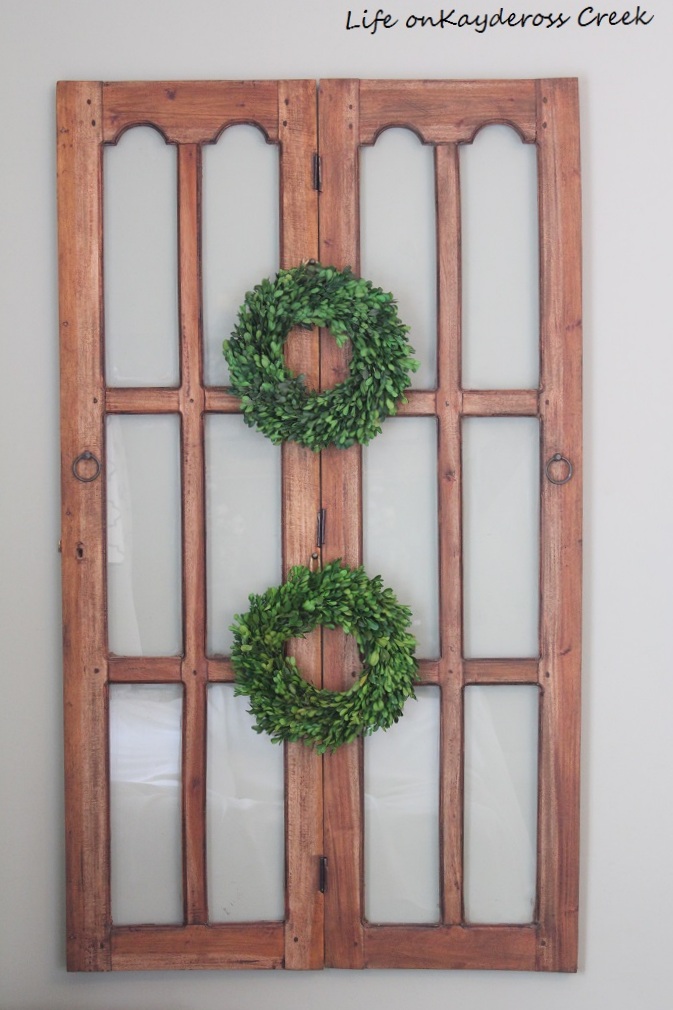 They fit in the spot perfectly. I think I may take it one step further and do an antique mirror effect on the glass. We'll see how much time I have before the end of the challenge.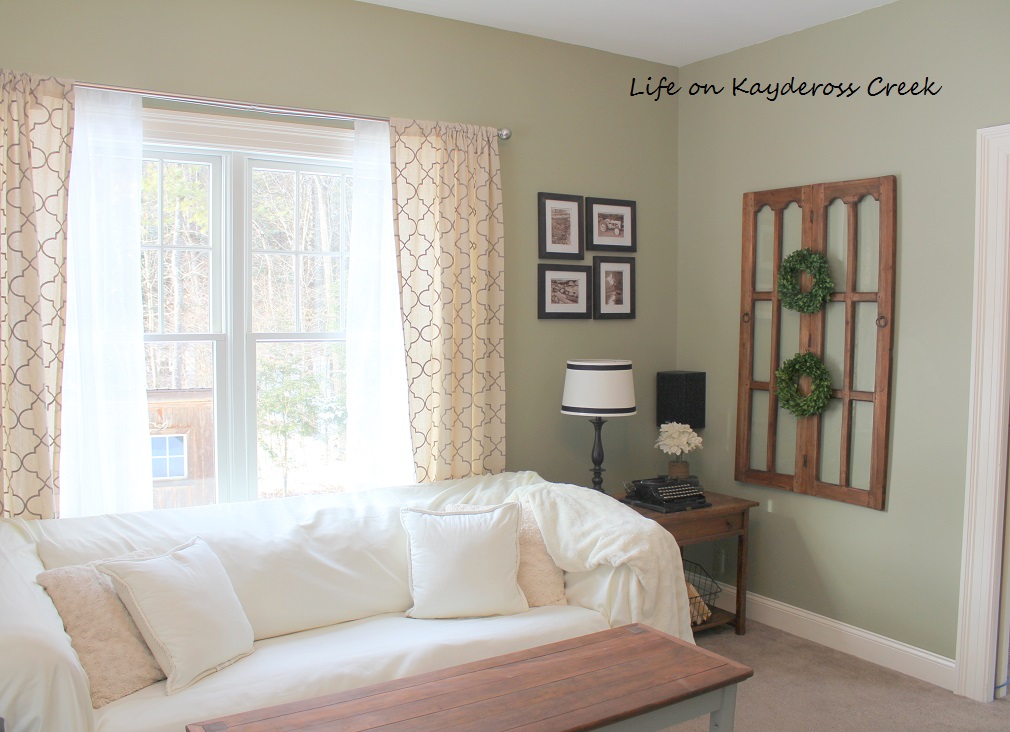 Antiques Sign
To fill in the space a above the doorway, I also made this sign out of a leftover piece of wood we had in the garage. I just used stencils and craft paint I already had and also used "D" ring hangers to hang it.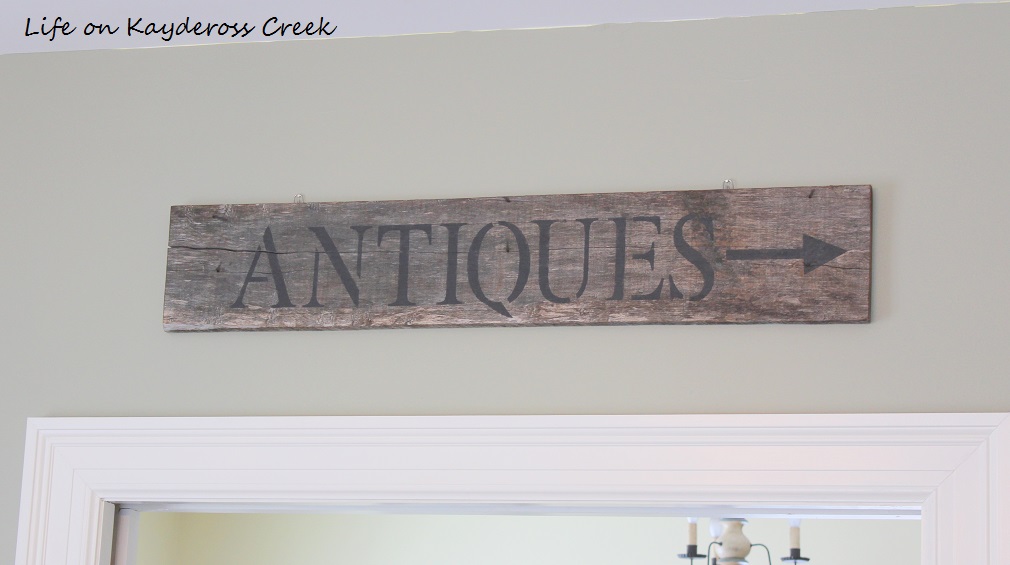 Rustic Wall Vase
My husband made this wall vase from leftover flooring we had, some scrap metal, a small piece of wire and a mason jar.  I'll do a detailed post on that project later in the month.  You can see a larger, similar project HERE.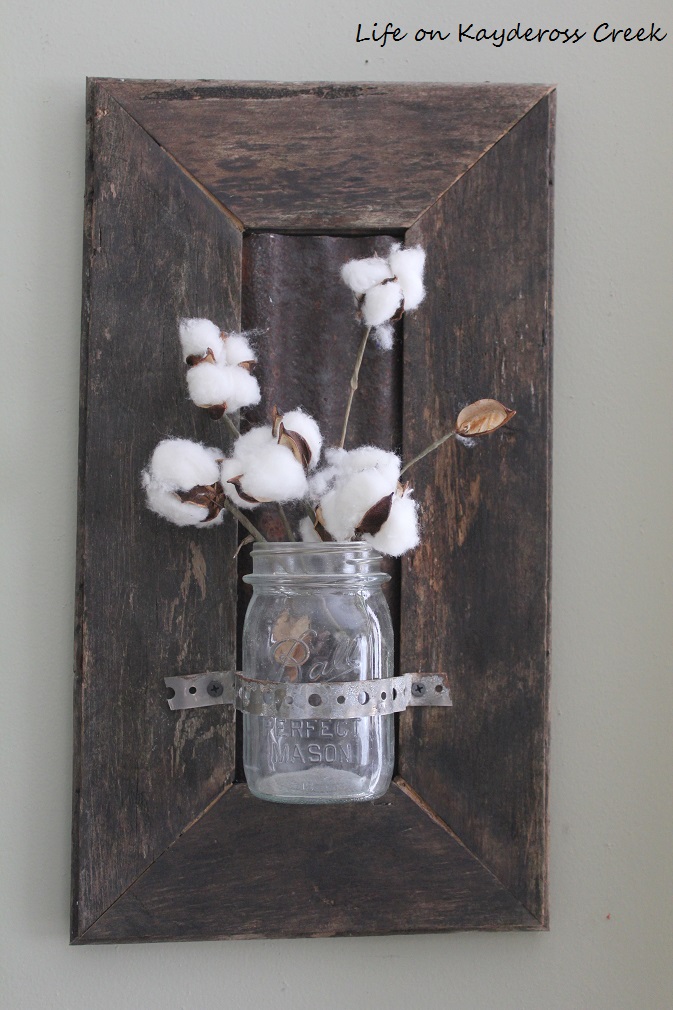 For the wall behind the TV, I simply hung the screen I picked up at the Brimfield Antiques Show and Flea Market last year with a larger faux boxwood wreath.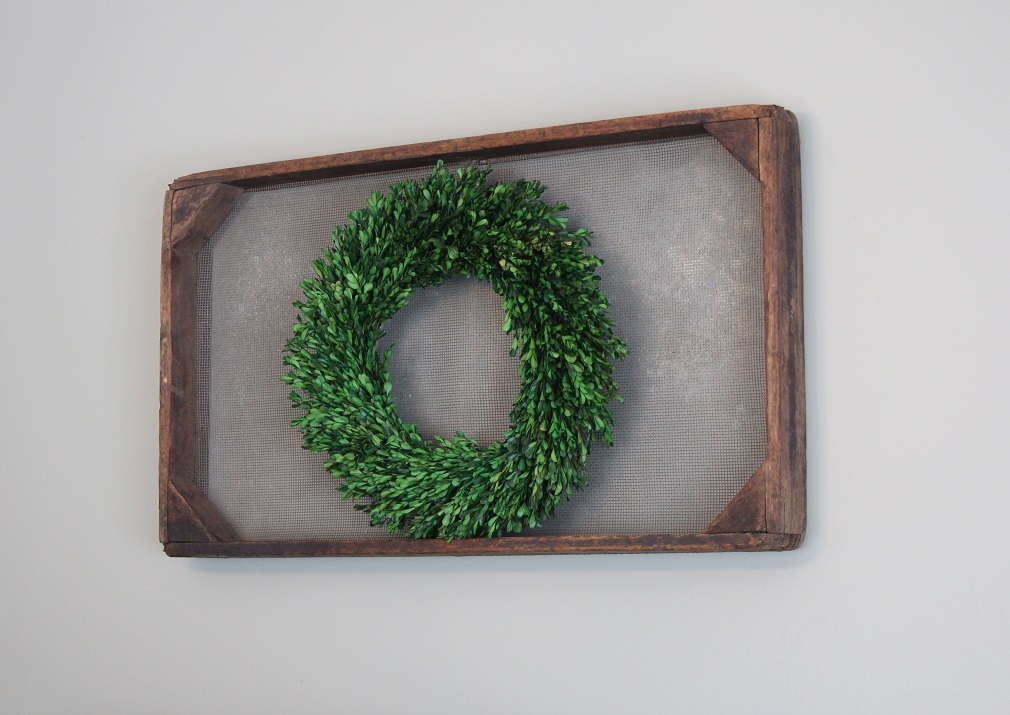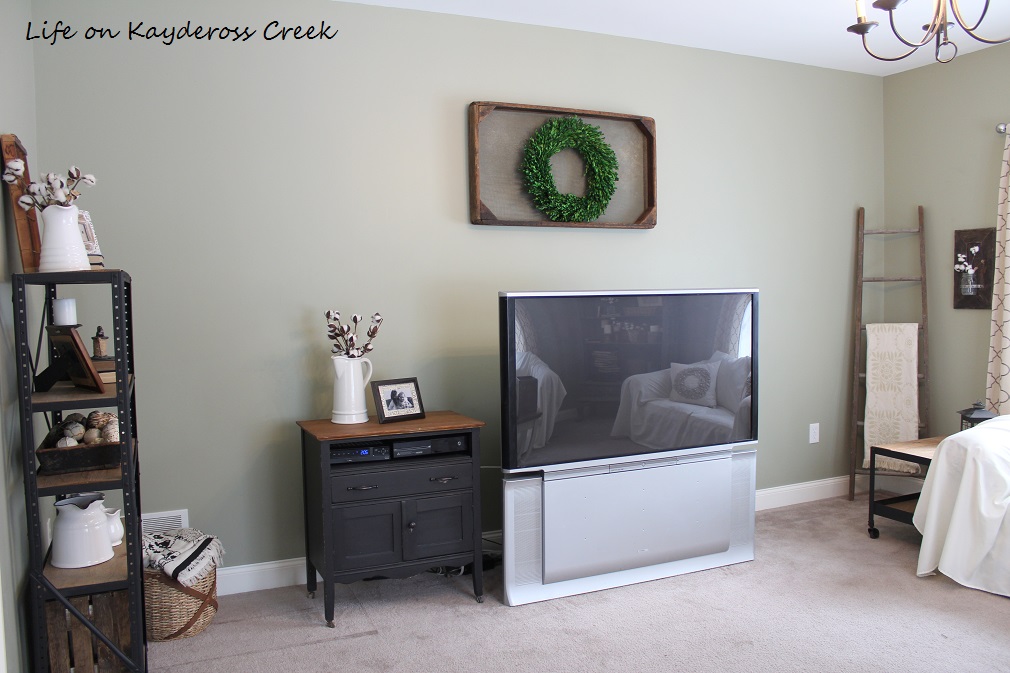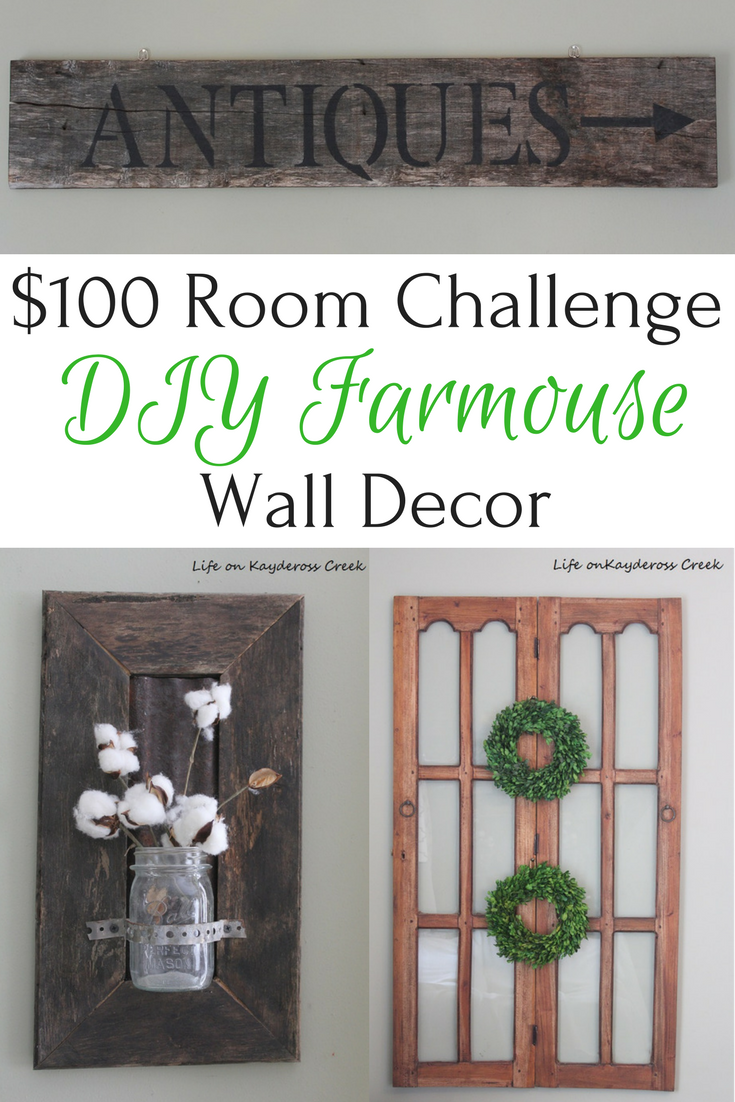 It's amazing what you can do with a bit of leftover stuff and a challenge. The budget for this week was easy.
Antiques sign – free – had the wood, stencils and craft paint
Old doors used for wall decor – $5.00 for the stain and I had the doors
Antique flooring wall vase – had all the junk already to make it, left over flooring and some roofing metal
Sifter screen and faux boxwood wreaths – already had them, re-located from other rooms.
I have a few other pieces of farmhouse wall decor to put up but it's all coming together. I am loving the matte black and wood combination! Next time will be week 4 and I'll share the coffee table makeover and lighting update.
Do you have walls that need filling? What kind of decor will you use and will it be a DIY project? I'd love to see it!   You can share in the comments below or on our DIY & Budget Friendly Decorating Group on Facebook.
Happy DIY'ing!
Col
You may also like:
Now lets see what all the other $100 Room Challenge Participants have going on: