Hey everyone! I gotta be honest, I'm kinda giddy about today's farmhouse wall decor project. If you're anything like me, and are Fixer Upper obsessed, you'll totally get it.  The wall decor she uses is so unique and farmhouse-y with chippy-pealy paint and great architectural shapes. This project actually started out as a cool find on one of our trips to the Brimfield Antiques Show & Flea Market where I picked up this old shutter for $20.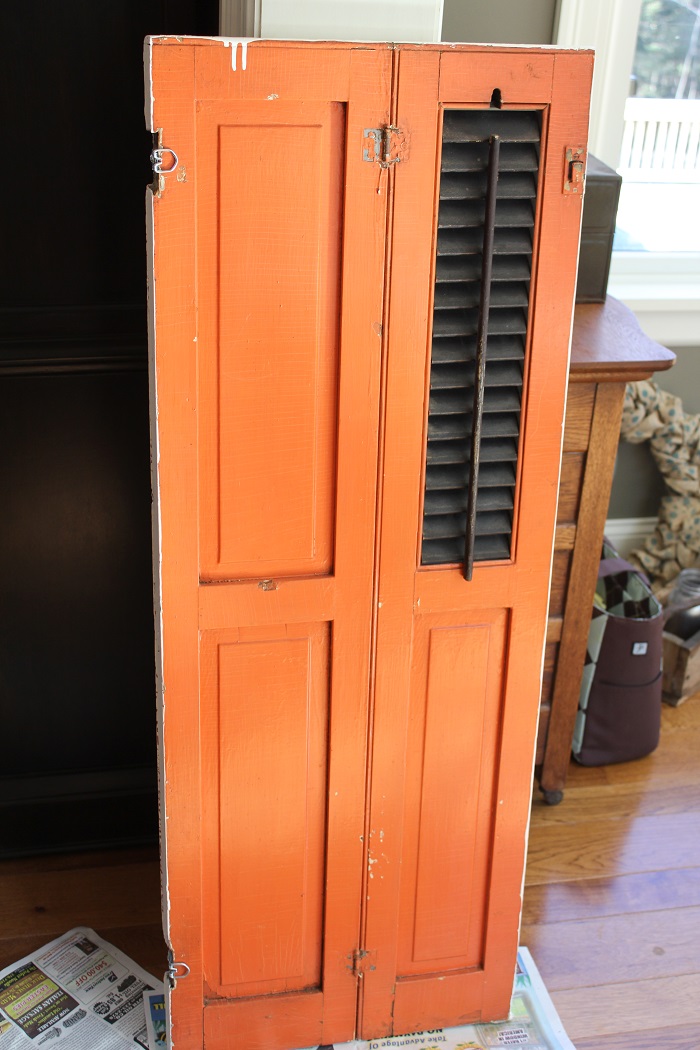 I liked it because of the depth of the panels and, believe it or not, the color.  At first I left it mostly as is and hung it in my family room to go with the coffee table. Then it got replaced with seasonal decor and tucked away in a closet where I happened to find it recently while looking for something else. SCORE! I pulled it out and decided to give it some new life.
I wanted to lighten it up a bit and make it more versatile so I started with a coat of chalk paint. I didn't sand it or prep it in any way other than to wipe it clean. I wanted all of the cracks and layers of paint to show through. After it dried, I hit it with the palm sander and really brought out the colors and wood from the other layers.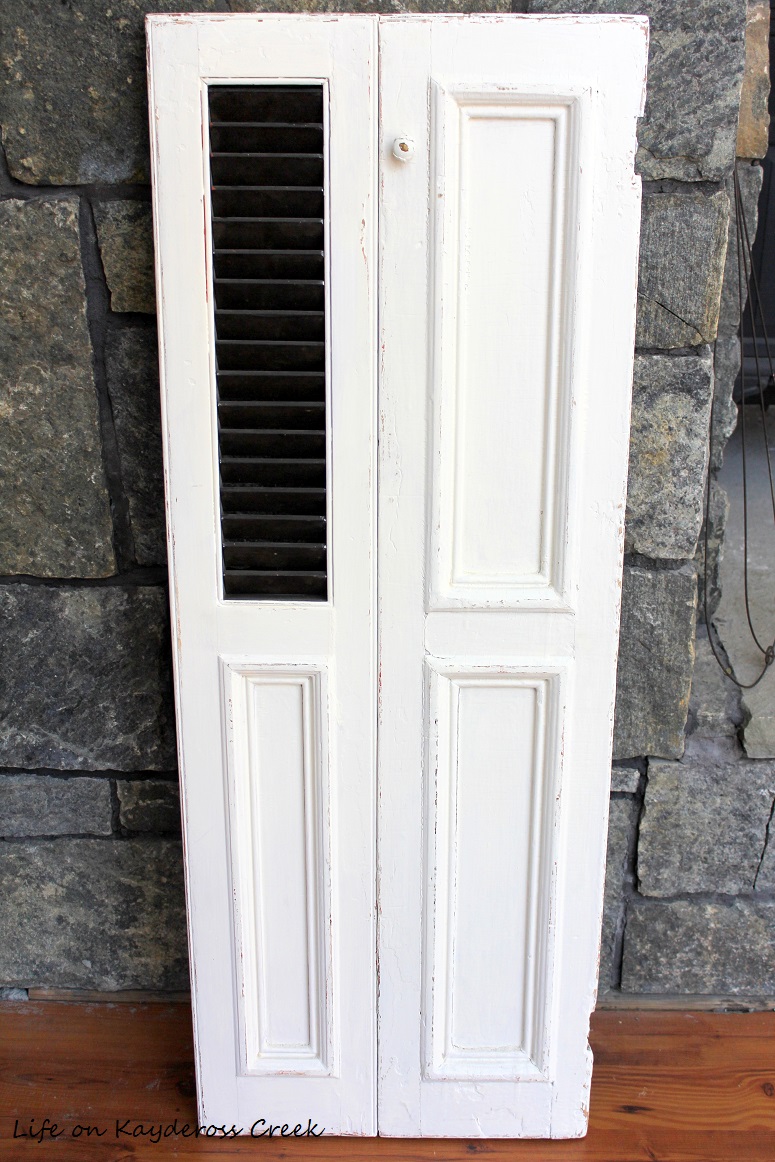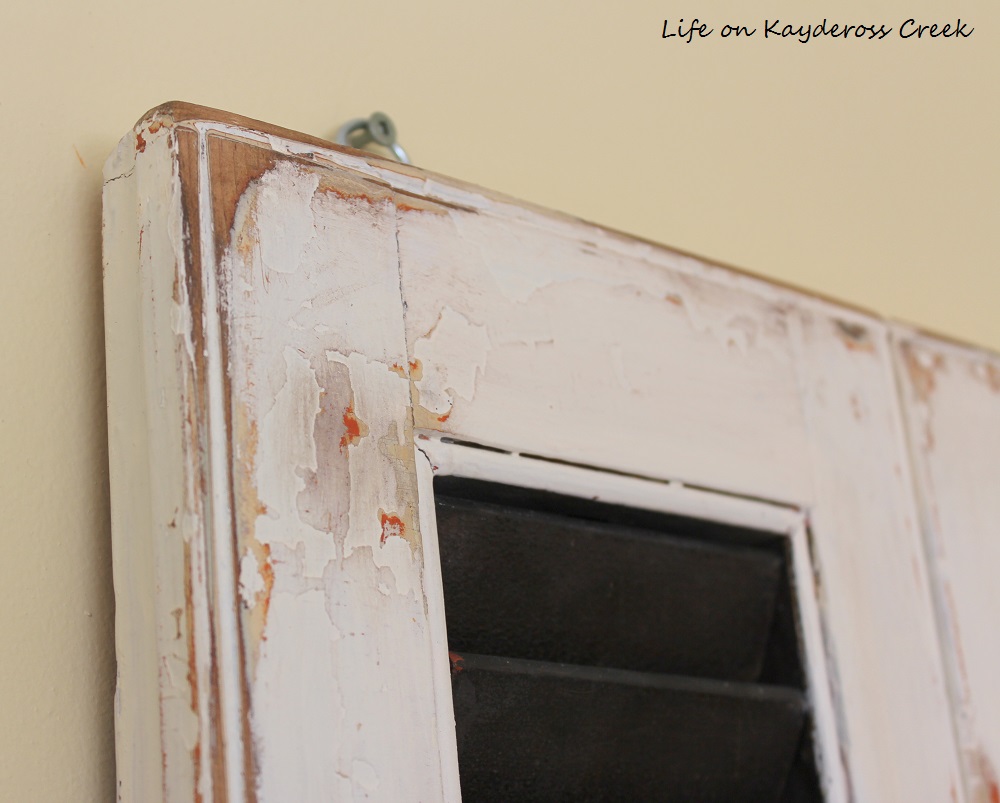 I wanted to add a bit more depth and character to it by adding another element to this farmhouse wall decor. I thought about hanging little glass jars down on each section for flowers but I wanted something a bit more solid. Then my husband found these in our junk pile.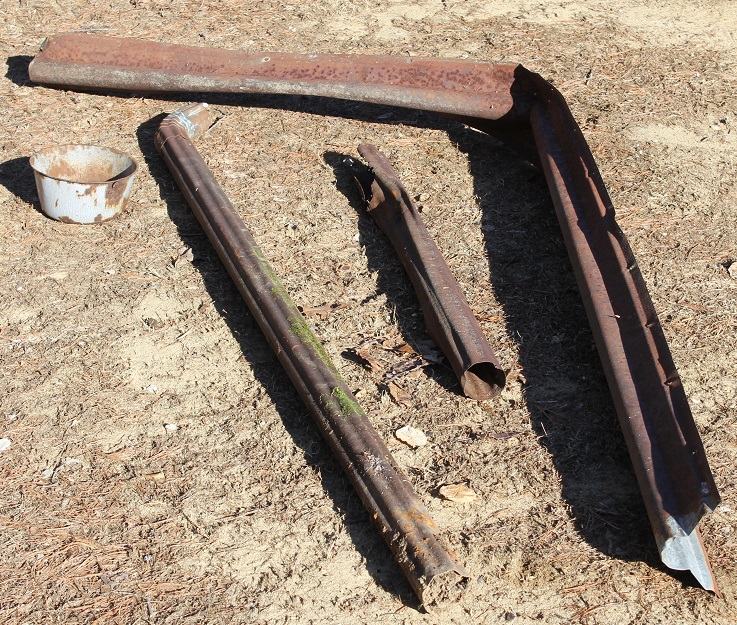 I know what you're thinking. What could you possibly do with that? Well, I still had the vase idea stuck in my head so we took some pieces of this drain pipe and cut them down with a grinder with a diamond blade. Not necessarily what it's for but effective.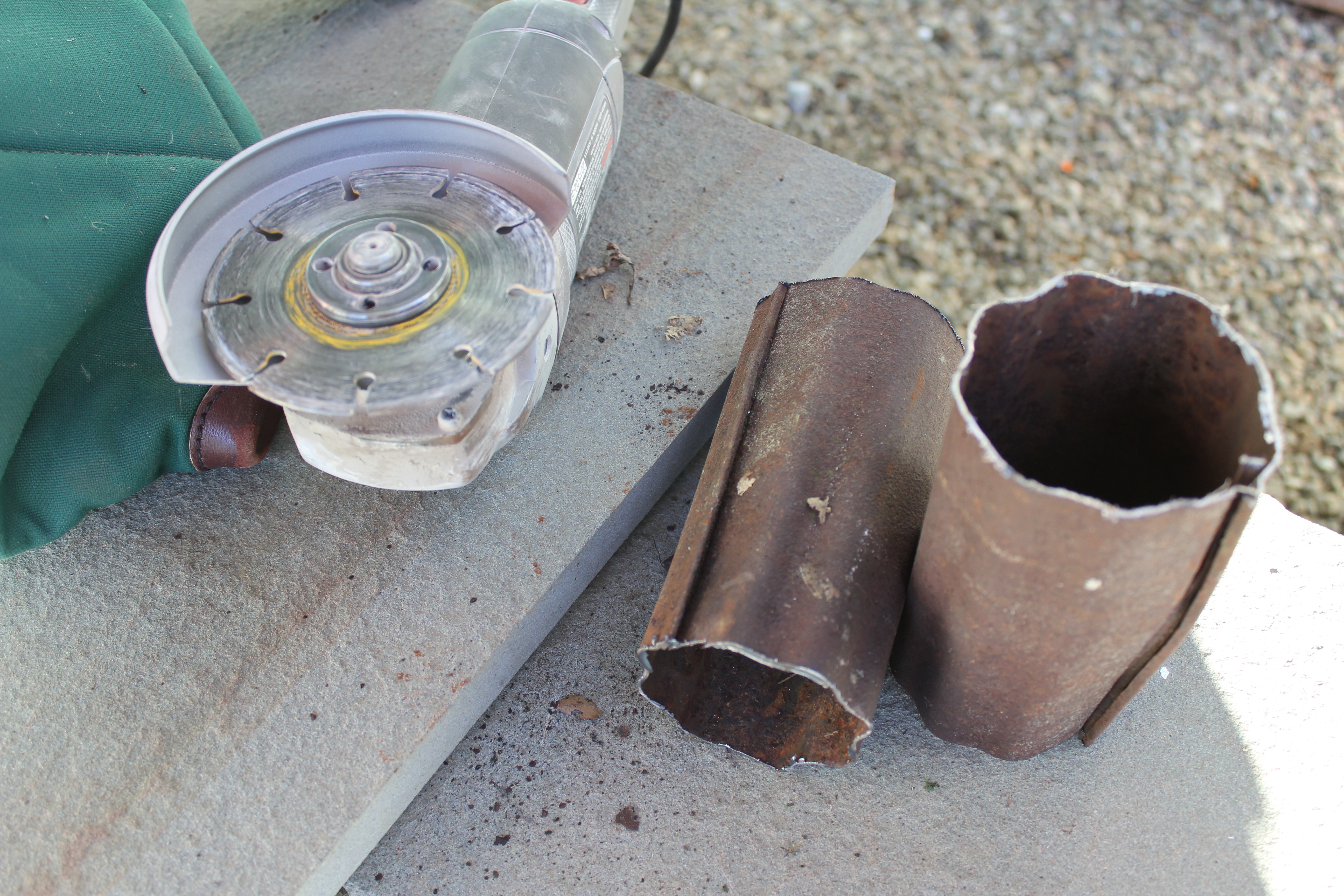 The edges were a bit sharp so hubby filed them down so they were safe. Then he screwed one to each panel of the shutter.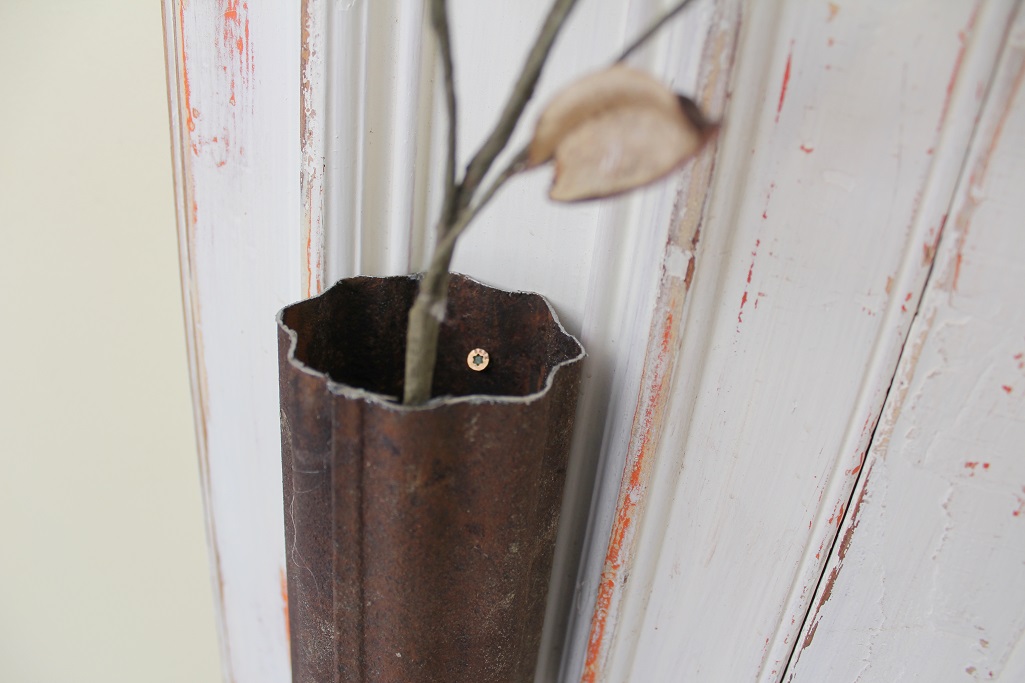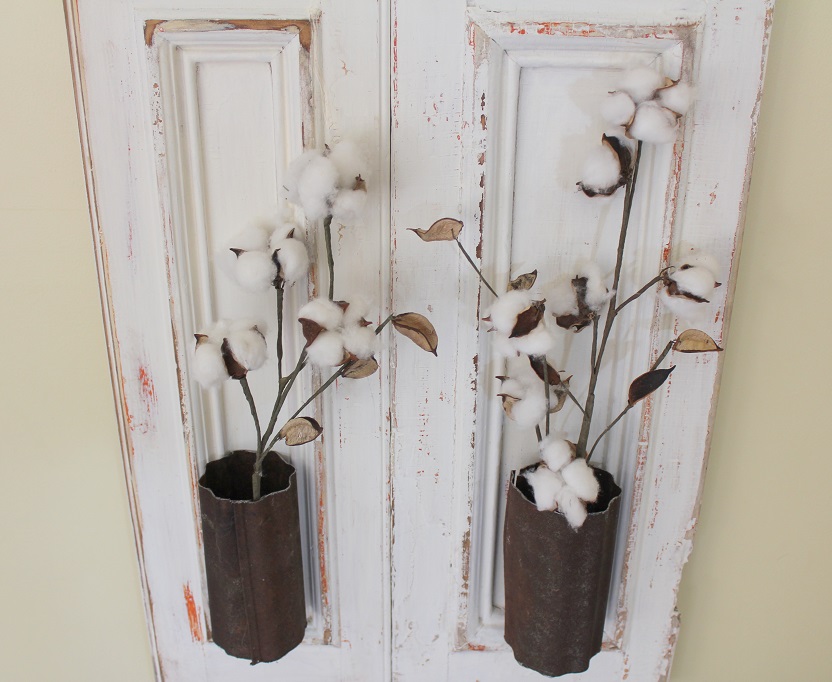 You can't actually see it, but I hot glued some floral styrofoam to the bottom of each one to hold in the flowers.  I have to be honest, that was a pain in the behind! But it worked.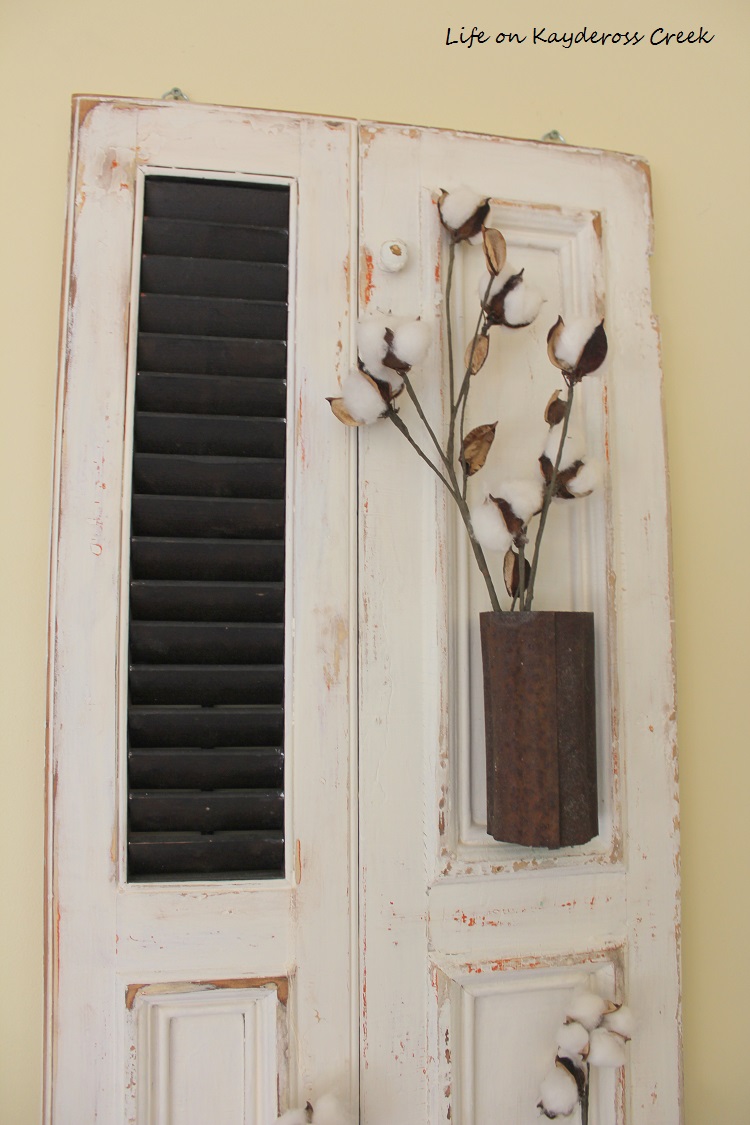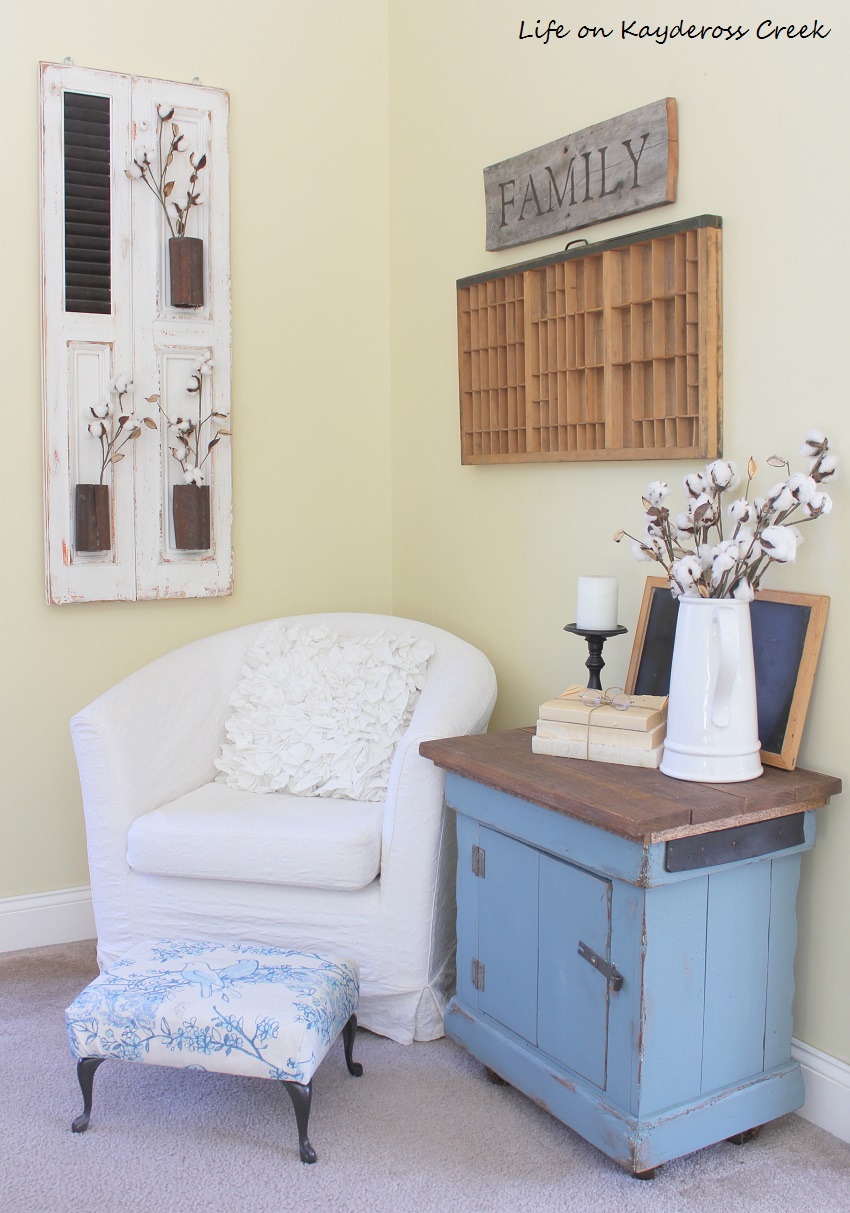 You can see the thrift store stool makeover HERE and the Antique sewing table makeover HERE.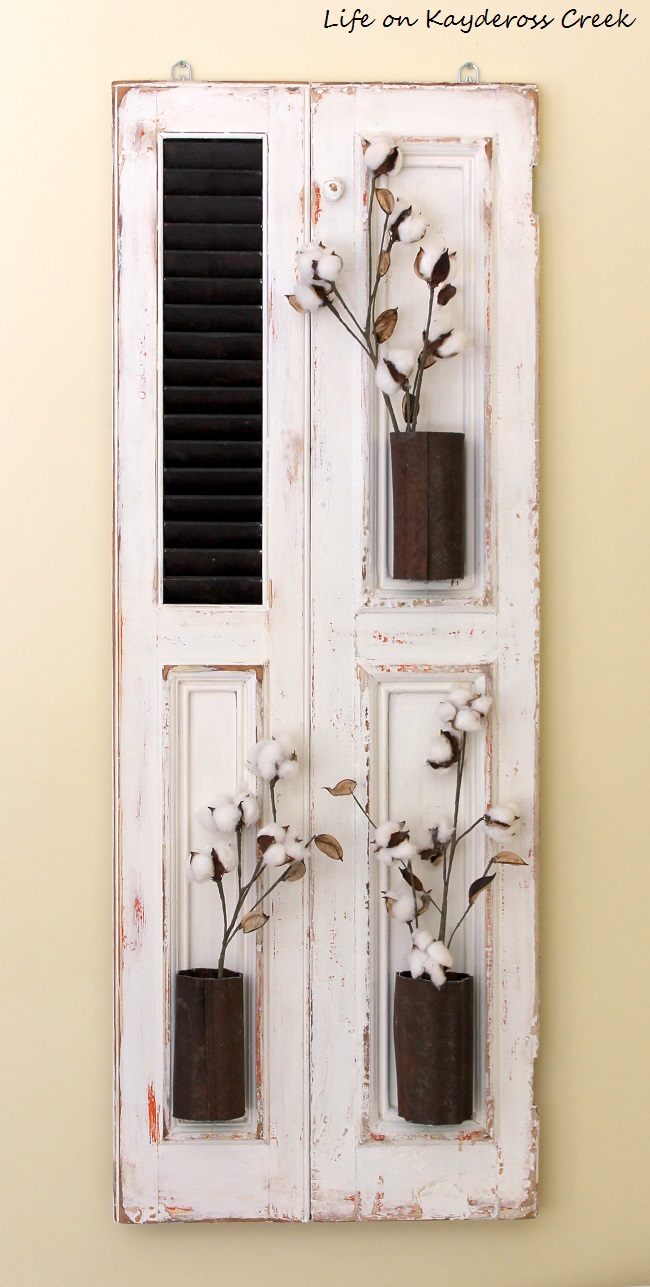 So for a project that I kind of made up a long the way, I really like the way this farmhouse wall decor came out in all it's farmhouse-y, chippy rusty goodness. I love adding these unique pieces to my home. In fact, I may have to look for other shutters to do some more projects with at our annual Brimfield trip in a couple months. That's the thing, you never know what you'll find there. I can't wait!
Do you have a project that you did on the fly and you love how it turned out? Sometimes those are the best kind. For those and all of the planned projects out there…
Happy DIY'ing!
Col
You may also like: