Hey everyone! Summer has finally arrived in the Northeast. With it came quite a bit of rain, but I'll take it.  I will be sharing our summer home tour soon but today I wanted to share two easy DIY projects to help create a unique and budget friendly summer vignette.  I'm loving all different shades of blue right now especially a bright ocean blue and these projects are a great way to add that pop of color to your space. It all started with this piece I picked up at Home Goods. It just screams summer to me.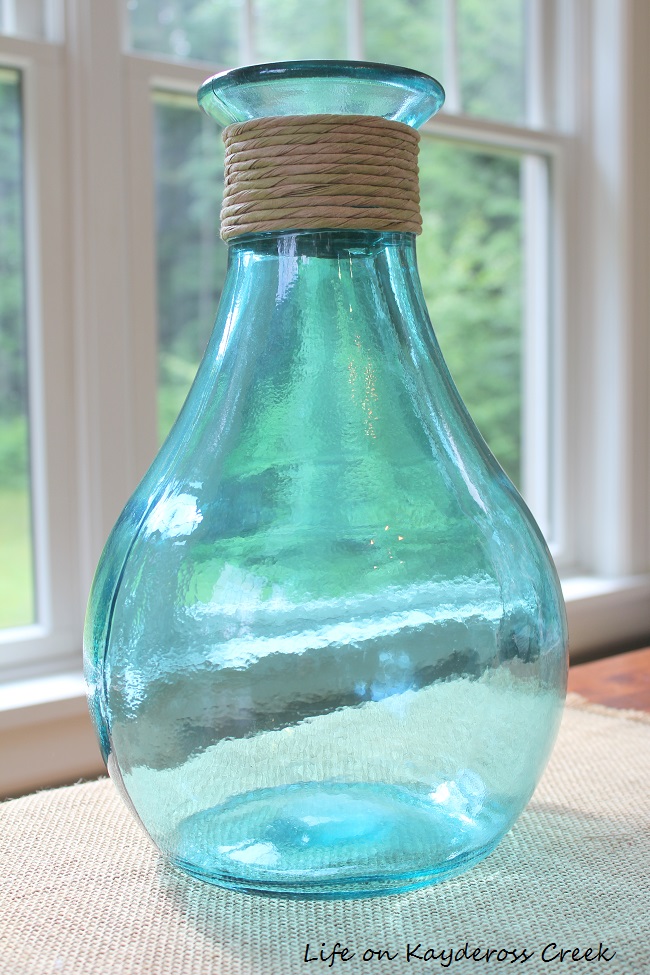 This post contains affiliate links for your convenience. See my full disclosure here. 
Mmm, so pretty and so relaxed. That just had to be the jumping off point for my shades of blue summer theme.
Project #1: Fresh Cut Flowers Sign.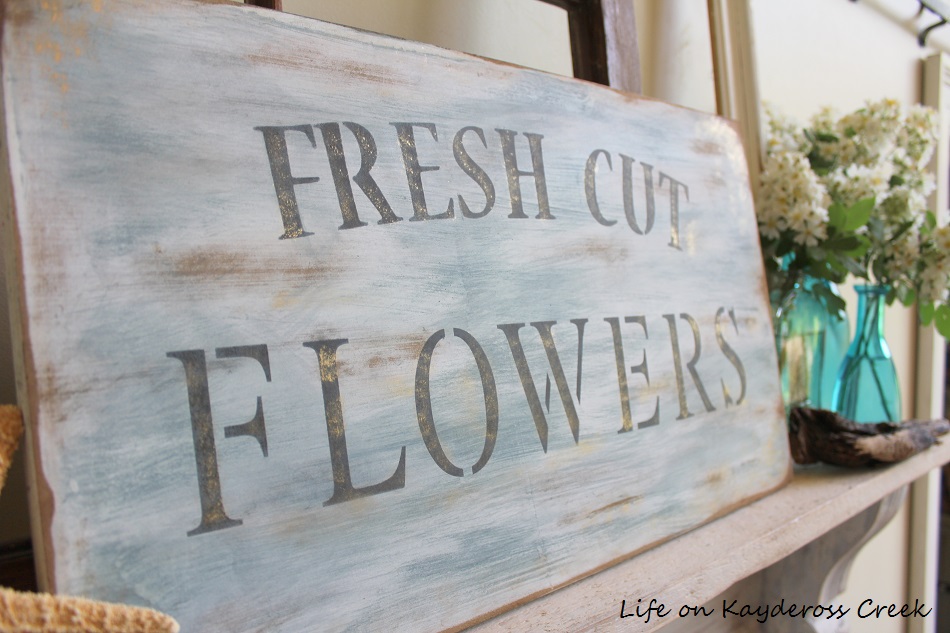 I love using signs to add personality to a space. You can see my FARMHOUSE sign here and my COFFEE sign here.  I have to be honest, I saw something very similar to this on one of those expensive home decor websites but for the life of me, I can't remember where. I really like the watercolor look and how soothing the blues are with the swirly clouds of brown and white. I started my version with a scrap piece of MDF we had left over from the laundry makeover.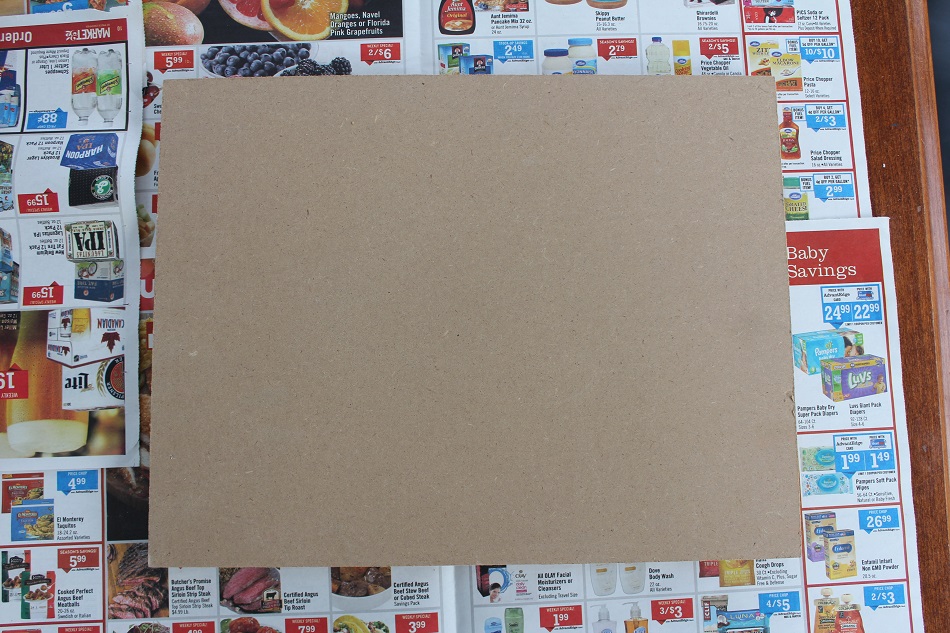 I gave it a quick couple of coats with creamy white chalk paint so it was solid white. Unfortunately, I forgot to take a picture during this next step. I put a very little bit of blue paint  on a paint brush (almost dry) and went over the white in a swiping motion. Where I thought there was too much paint, I wiped it off with a cotton rag. I wanted it to look almost like clouds. Where it was too blue, I went back over with a tiny bit of creamy white.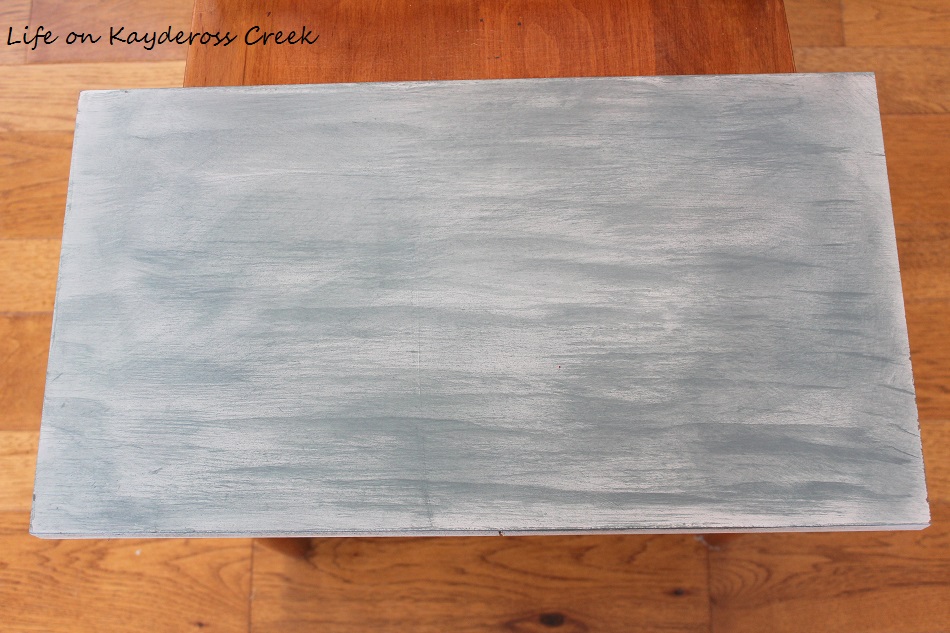 When I was happy with the color mix, I wanted a really muddled look so I broke out the palm sander and went over the edges and random spots on the board to bring out some of the brown.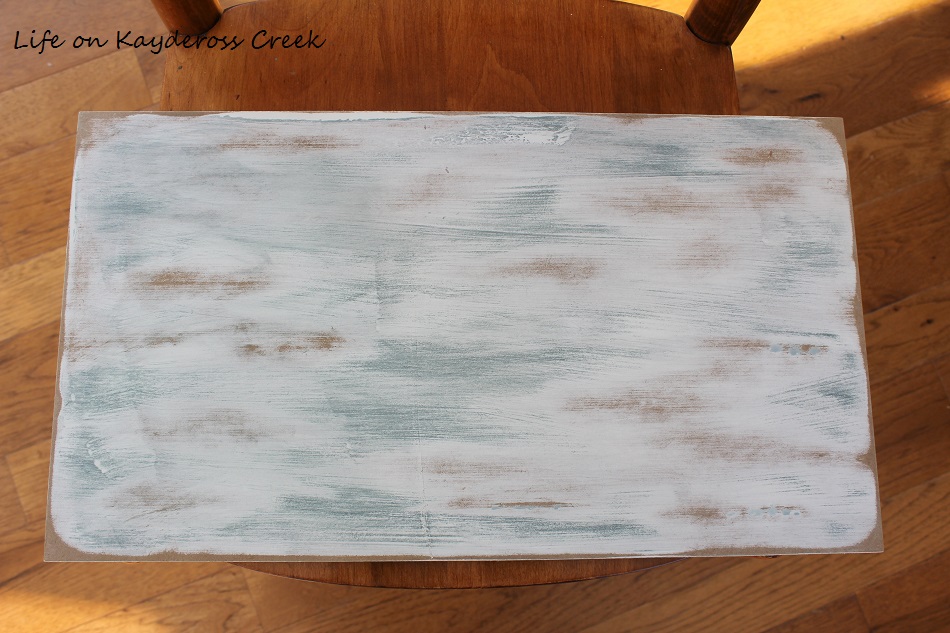 I love the blues and browns together. The sanding actually pulled out more white as well and it really started to look like watercolors.  I applied color or white in small amounts here or there until I really liked the balance.  Then it was time to add the words.  I wanted the top row to be arched so I cut a piece of cardboard in a semicircle to help keep the shape when I was spacing the letters out.  Instead of painting right on it, I traced the letters in pencil first so that I could make sure they were spaced well before paint. It's easy to erase and adjust it if you need to.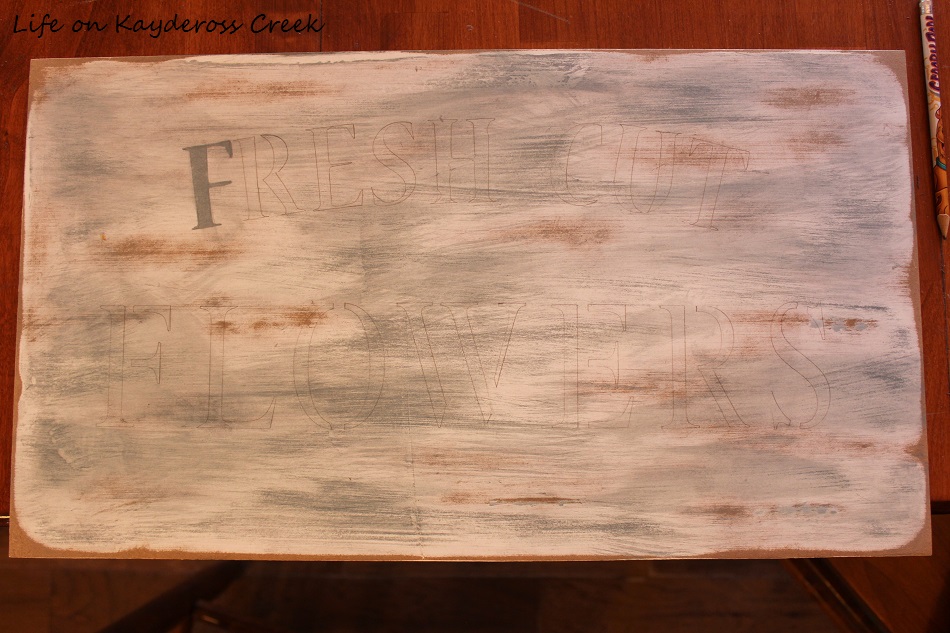 Then I went back and stenciled the letters with blue craft paint. Truthfully, the blue was kind of flat and boring so I added a subtle layer of brown on top of the blue to give it some depth.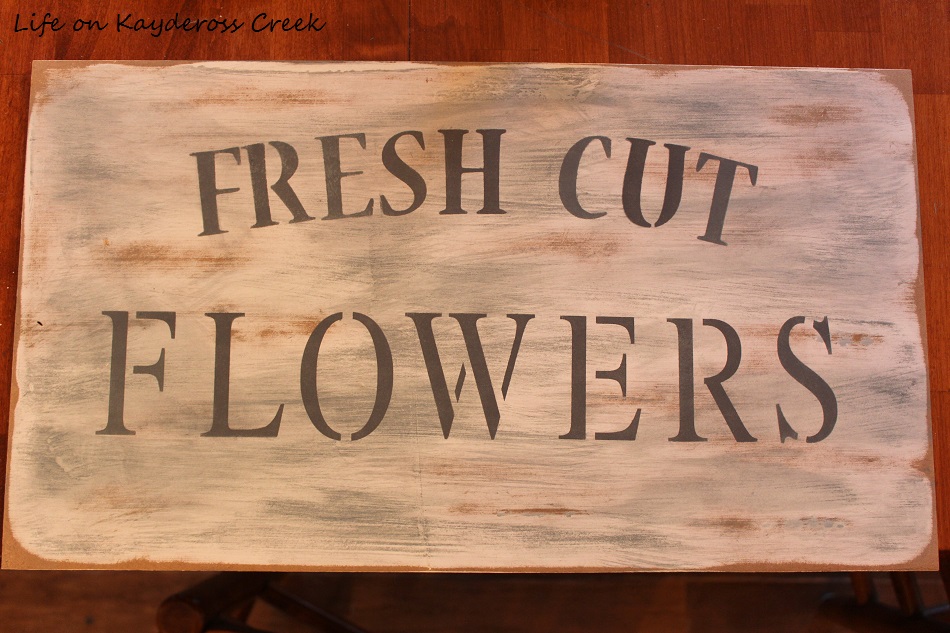 After I added the brown I still felt like it needed some bling so I added some gold highlights with my gold paint pen. I used a paper plate to empty the paint from the pen and then used the stencil brush to apply it to the letters and the sign in the corners in kind of a random, speckle pattern. You have to do this quick because the paint dries quickly out of the paint pen. I love the light feeling the gold gives as it pops off the blue.  So pretty!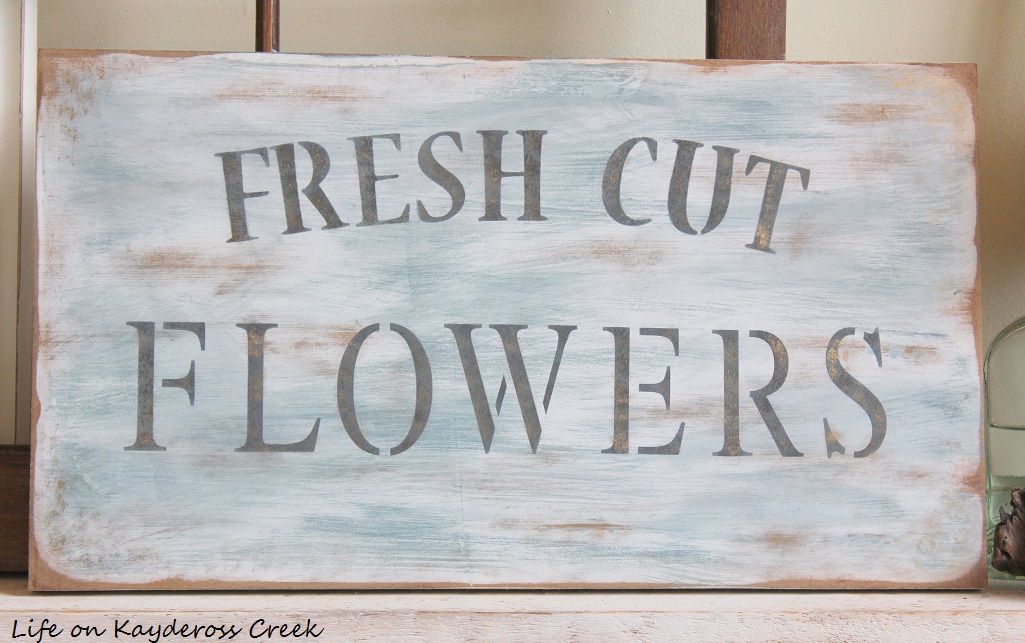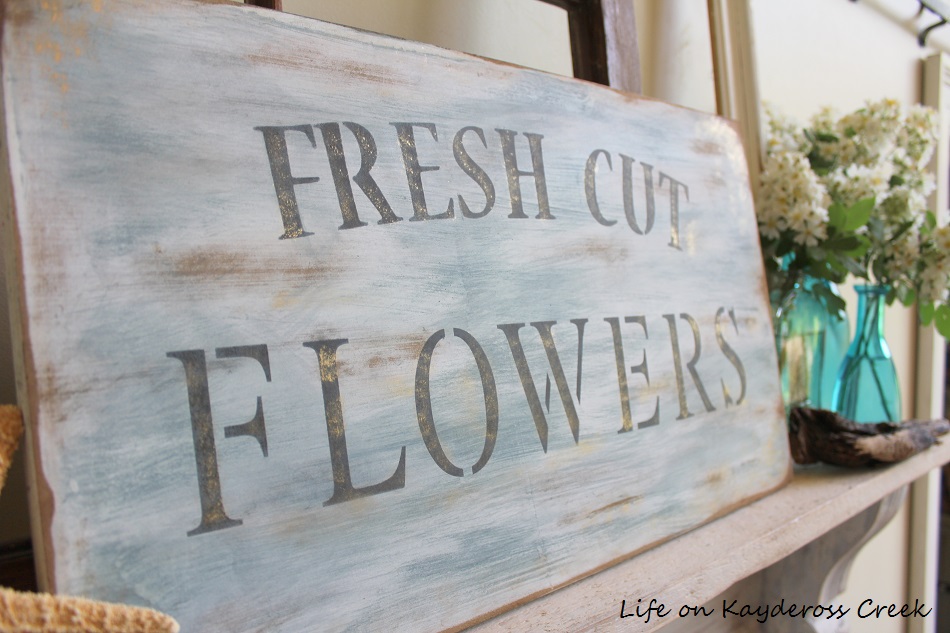 Project #2: DIY Sea Glass Bottles
So this one could not be any easier. I started out by picking up glass bottles in different shapes and sizes at my go to thrift store. I paid $2 for these four.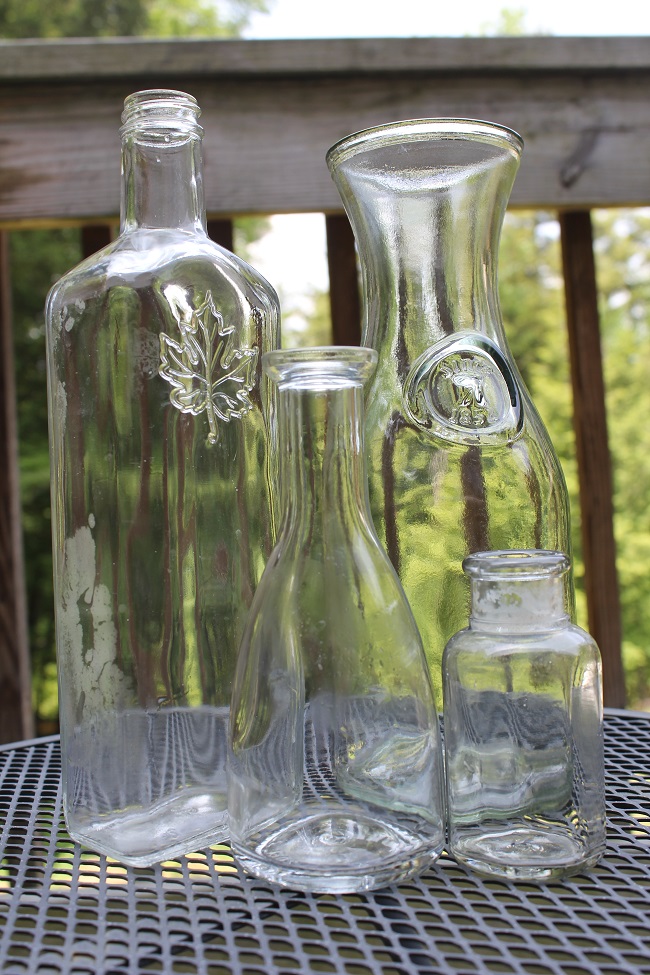 Then I picked up this spray paint at Micheals but you can find different colors at Amazon.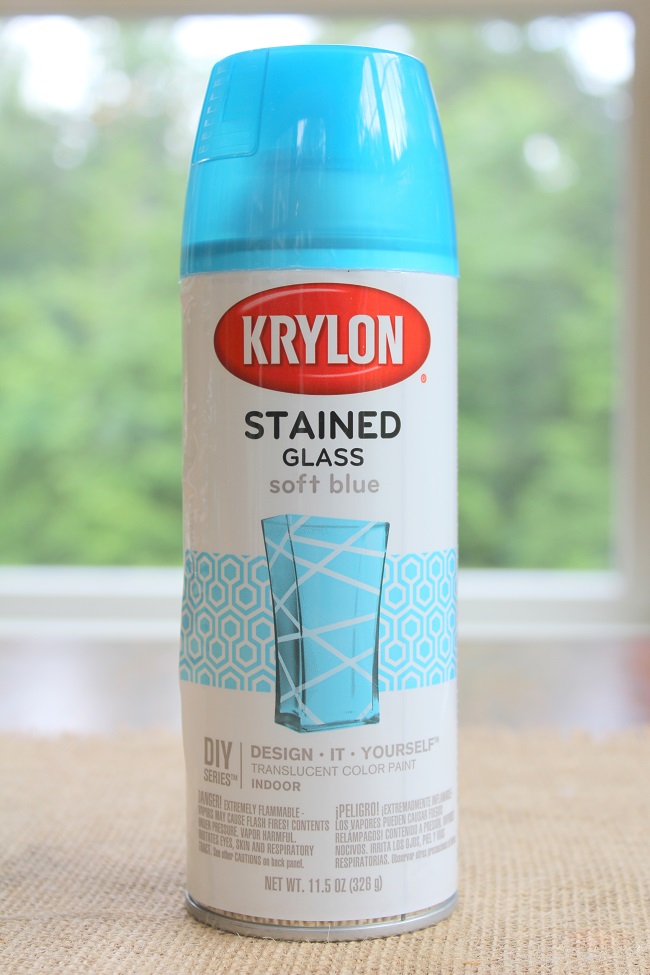 It's pretty easy to use but you have to make sure you add thin layers.  Usually with spray paint you want to go back and forth with short bursts. I found with this, it was easier to go in a round motion with many layers, one thin one at a time.  Too much of it and it will run. (or so I've heard 🙂 )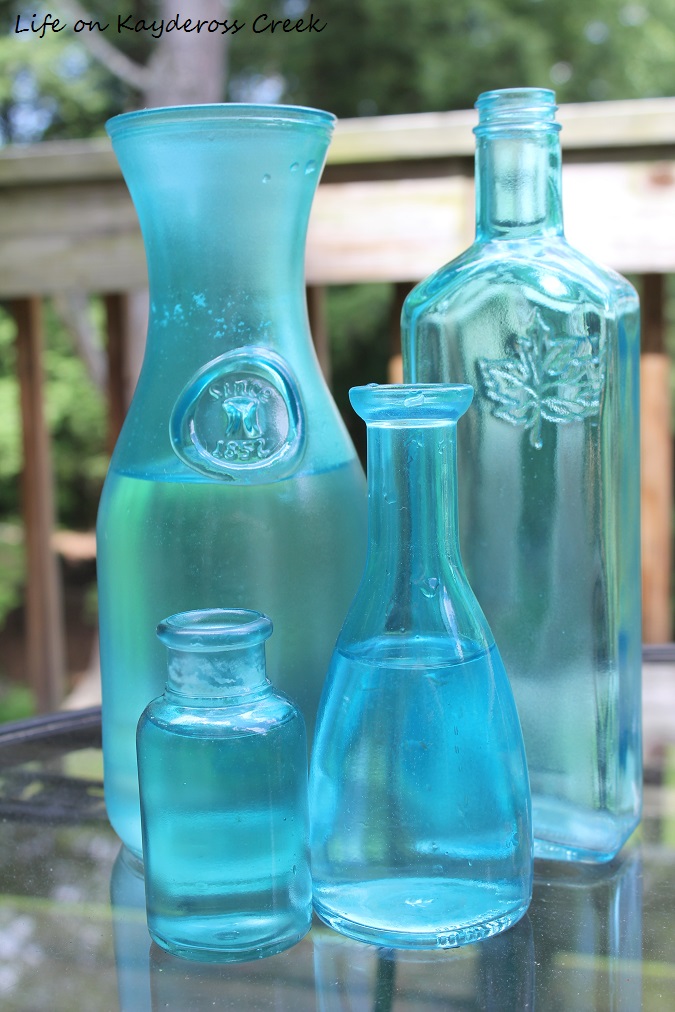 It dries pretty quickly to the touch and I was able to display them with the flowers in about 45 minutes. Such an easy and inexpensive way to add color and personality to your summer space. I love the way the white flowers plays off of the bright blue.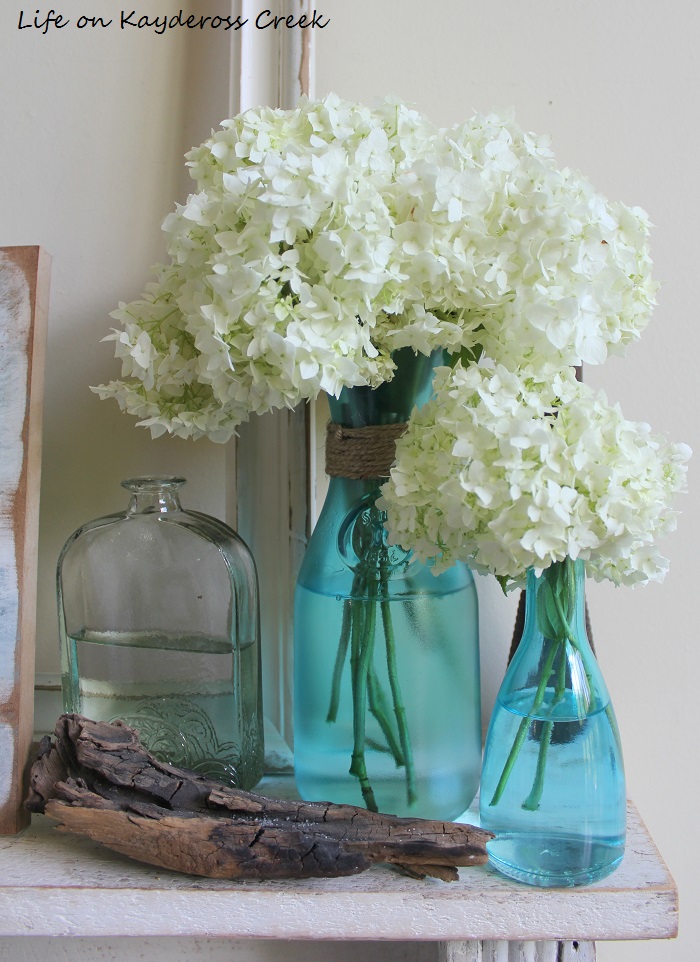 This bottle I picked up at a garage sale for $2 already blue. I love the shape of it.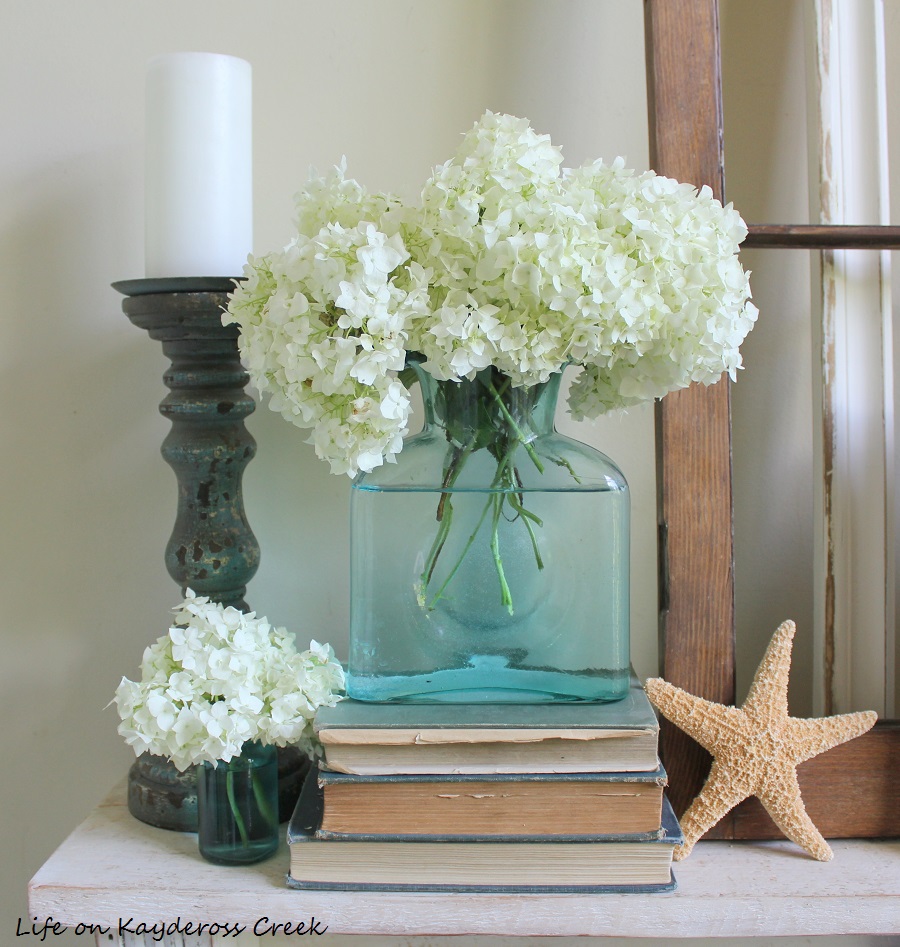 I finished these projects and pulled out some other neutral pieces like my go to books, window frame and picture frame and there you have it, a simple summer vignette on a budget.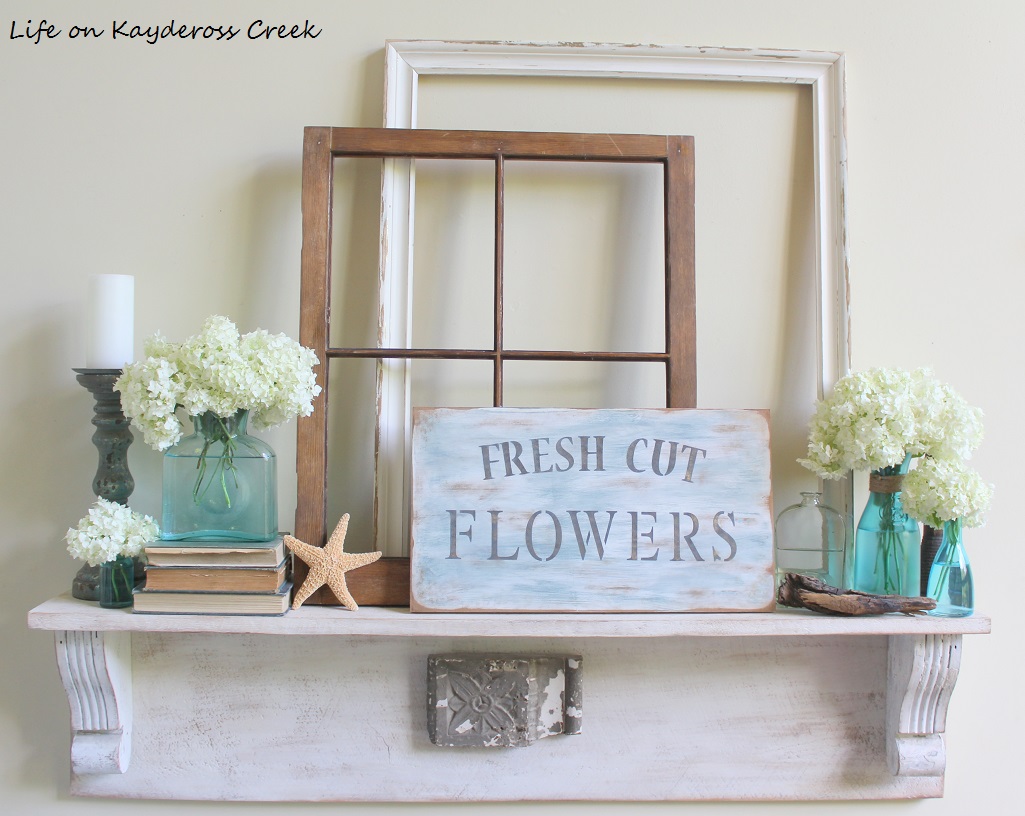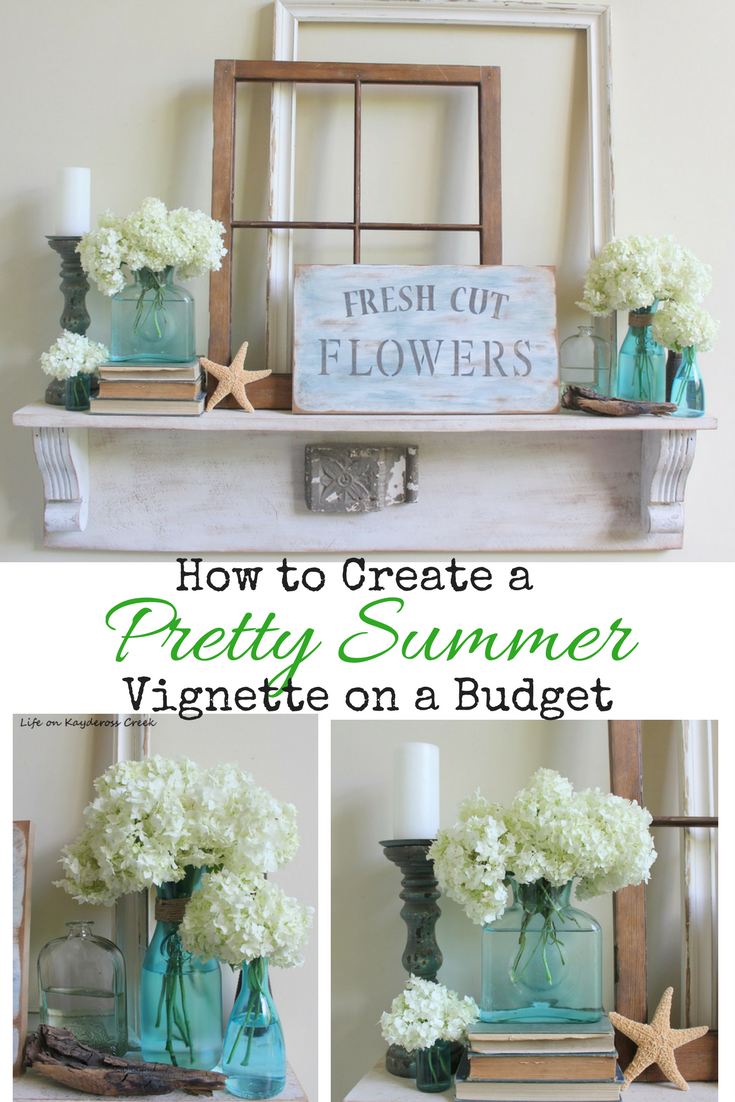 Shades of blue in two simple DIY projects mixed in with the browns and tans from the other pieces makes for one serene space. I'll have the whole Shades of Blue Summer Home Tour next week so stay tuned. Do you have some DIY projects planned for summer decorating?
Happy DIY'ing!
Col