Hey everyone! I hope you're all having a great week and enjoying your summer so far. Today's project is an easy thrift store upcycle and a twist on the old front door wreath.  It's a fun way to welcome your guests with added color and personality, besides yours, of course. 🙂   This post contains affiliate links. See my full disclosure here. 
The Rules:
Upcycle an item(s) from a thrift store, resale store, or garage sale into a new piece of decor.
There's no monthly theme.
There's no budget to stick to.
Meet the Hosts
Amanda | The Kolb Corner    Kim | Made in a Day Victoria | Dazzle While Frazzled    Pili | Sweet Things
Debra | Shoppe No. 5    Jeannee | Shepherds and Chardonnay    Sue | A Purdy Little House
Kimm | Reinvented    Ann | Duct Tape and Denim    Kathleen | Our Hopeful Home
Dru | Polka Dot Poplars    Toni | Small Home Soul     Angela | Simply Beautiful by Angela
 Michelle | Our Crafty Mom    Marie | DIY Adulation    Chelsea | Making Manzanita
Michelle | Michelle James Designs     Denise | My Thrifty House    Sara | Twelve on Main
Molly | Just a Little Creativity    Chelc | Inside the Fox Den
Colleen | Life on Kaydeross Creek    Florence | Vintage Southern Picks
Make sure you follow our board on Pinterest for more upcycled decor inspiration!
The idea.
I have a few wreaths I like to use on our front door throughout the seasons and I have even made a few which you can see here and here.  For summer, though, I was in the mood to change it up a bit.
Do you ever feel like that?  Just want to do something different for a change?
It just so happens,  I was fortunate enough to find this old basket on one of my thrifty outings for a whopping $1.99. I've been super into bright pink flowers lately and as soon as I saw it I could picture pretty pink flowers on our front porch popping off the gray door and green siding.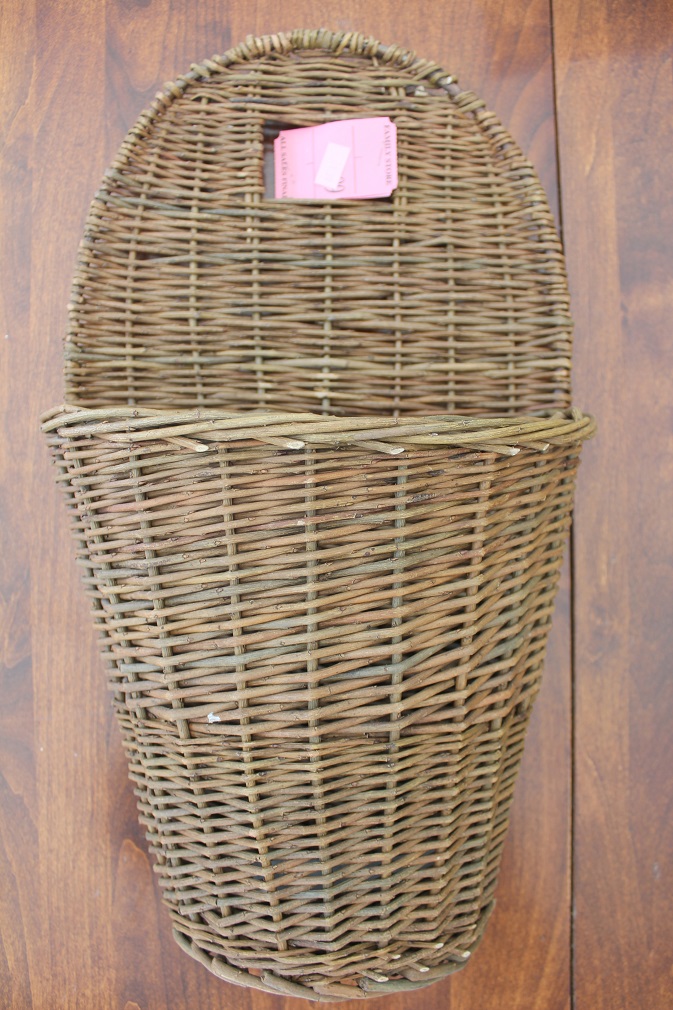 Front door wreath alternative supplies:
half basket/ thrift store basket
spray paint
burlap
spray adhesive
stencils
stencil brush
craft paint
upholstery tacks
faux flowers
Getting Started
I gave it a good cleaning with a little water and dish detergent.  Once it was dry, I broke out the white spray paint because I wasn't crazy about what felt like a dated brown color.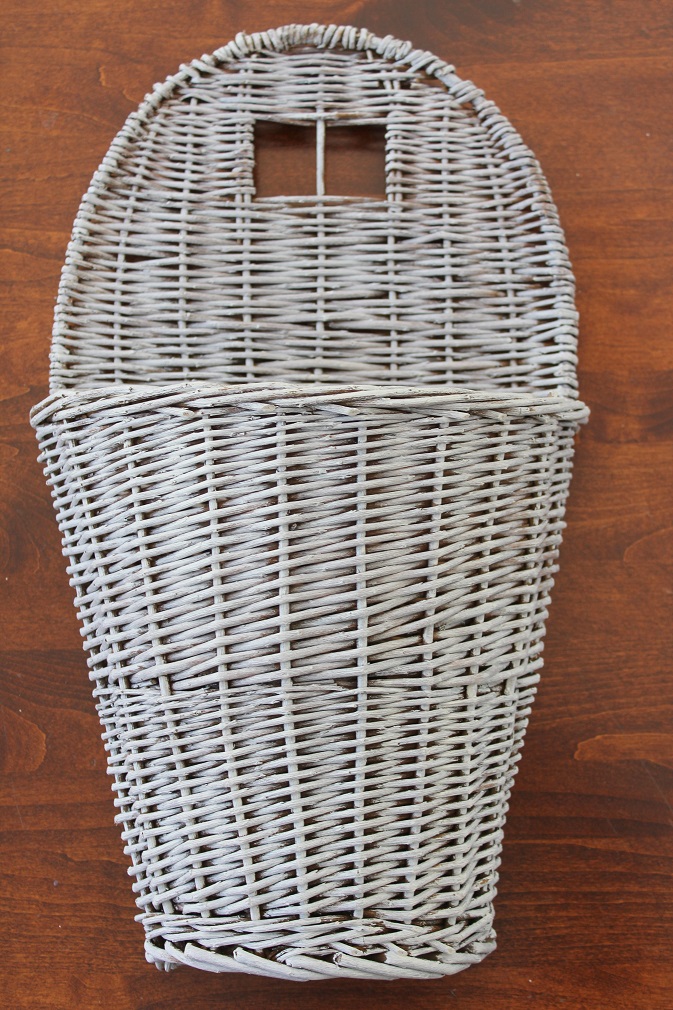 Oh gosh, no, the white did not work for me at all. Something about it just seemed too forced or springy or too toddler bicycle basket.  Honestly, sometimes a plan doesn't always work out.
Plan B
Since I was going for a more farmhouse-y feel, I broke out the Oil Rubbed Bronze color I adore instead.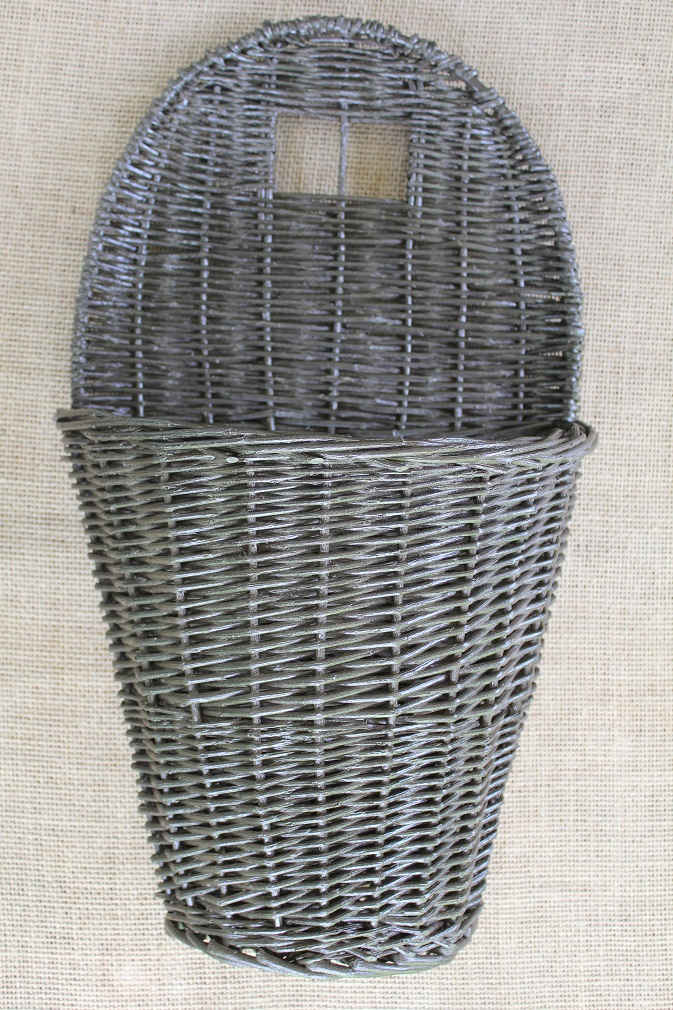 Ah, much better. It just seemed more crisp and clean than the original brown.
From here I wanted to add some color. I decided to add a layer of burlap for contrast with a welcome stencil in pink. The burlap is not always easy to cut and with this one, I had to cut it at a bit of an angle to taper with the shape of the basket.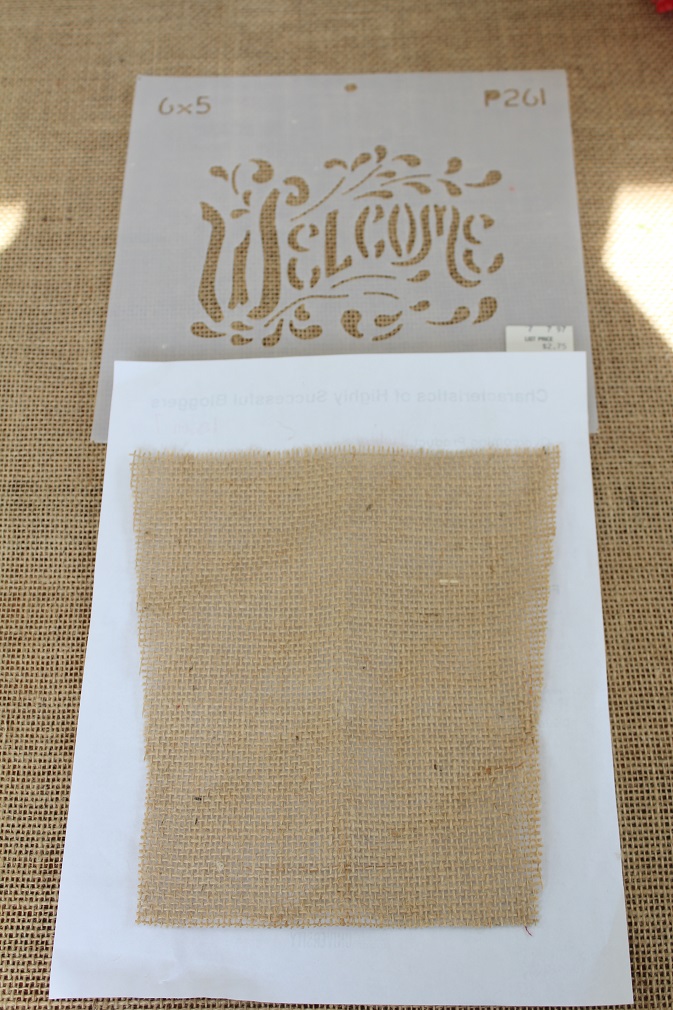 For the paint, I used a mix of different color craft paints to get a red-ish pink that seemed happy to me. I applied it with my stencil brush. Easy peasy.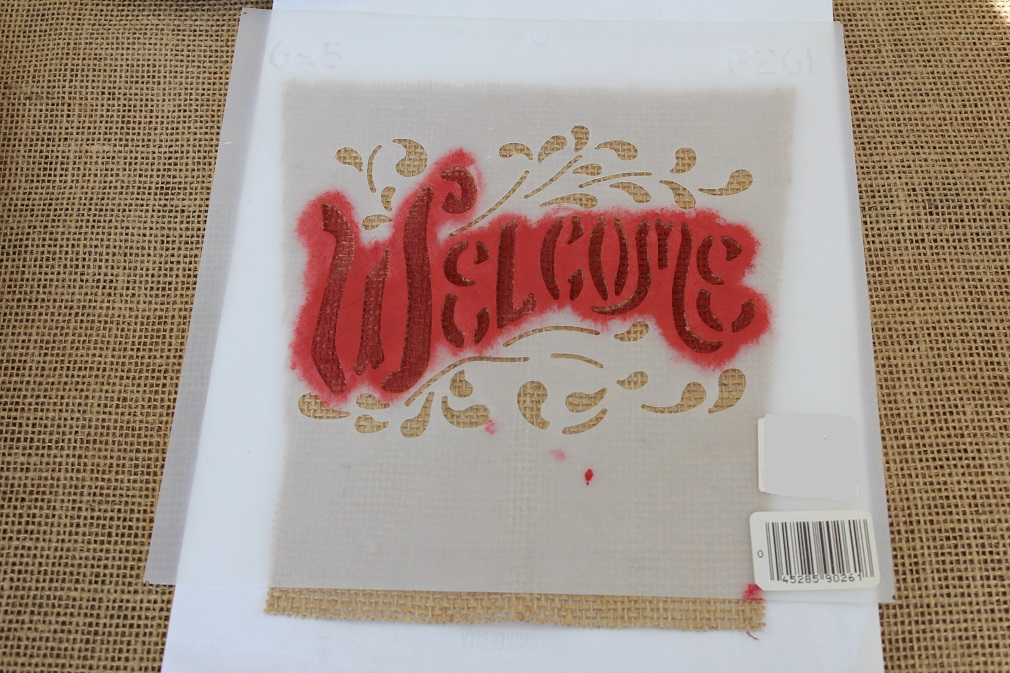 When it was dry,  I sprayed the back of the burlap with the adhesive spray and centered it on the basket. For added interest, I used a hot glue gun to adhere upholstery tacks in the corners. I've used these before in my faux vintage suitcase project which was another thrift store upcycle.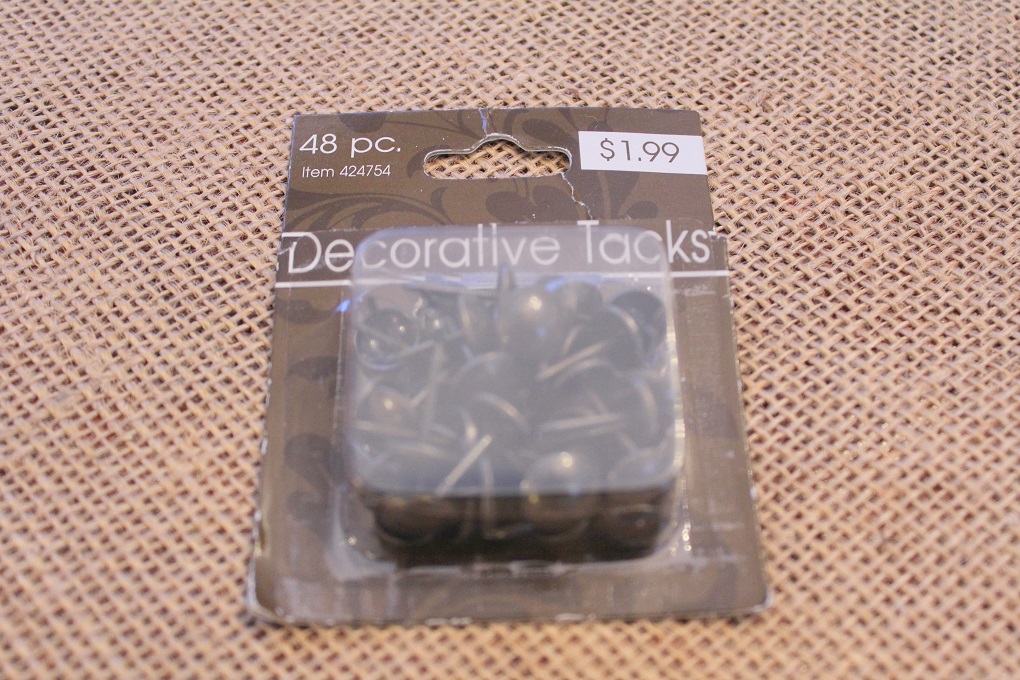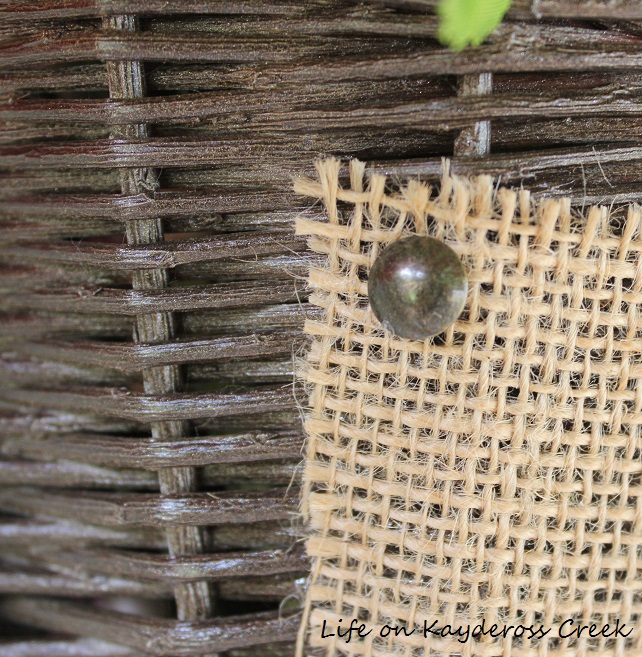 I tied a piece of burlap in a circle and used it to hang the basket on the door. As it was hanging, I placed the faux flowers I had picked up at Michaels inside until I had something I liked. The nice part is the flowers are not permanent so I can use them again in the house or use different ones in the basket.
The result.
An easy, DIY  alternative to your usual front door wreath to welcome family and friends.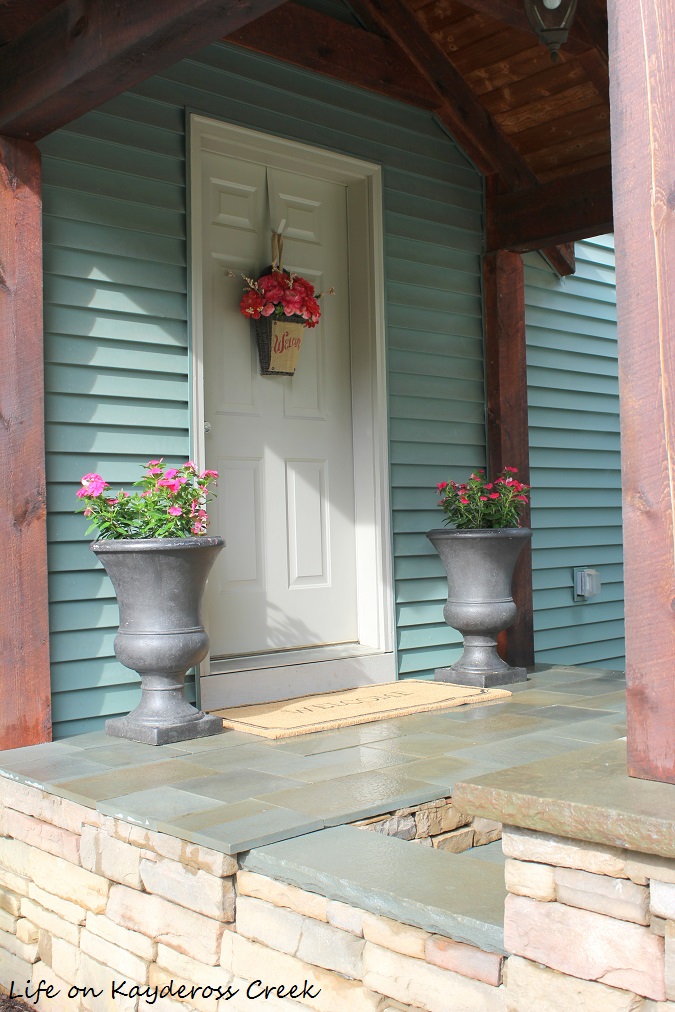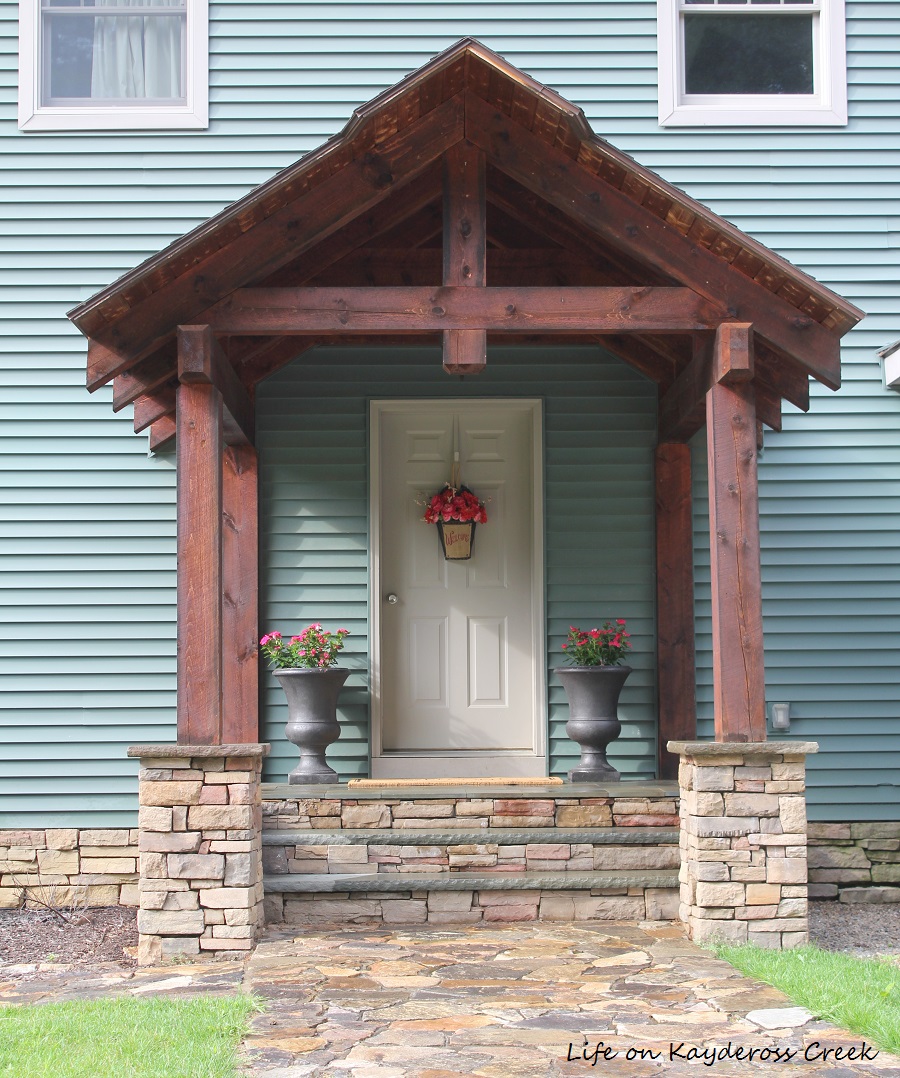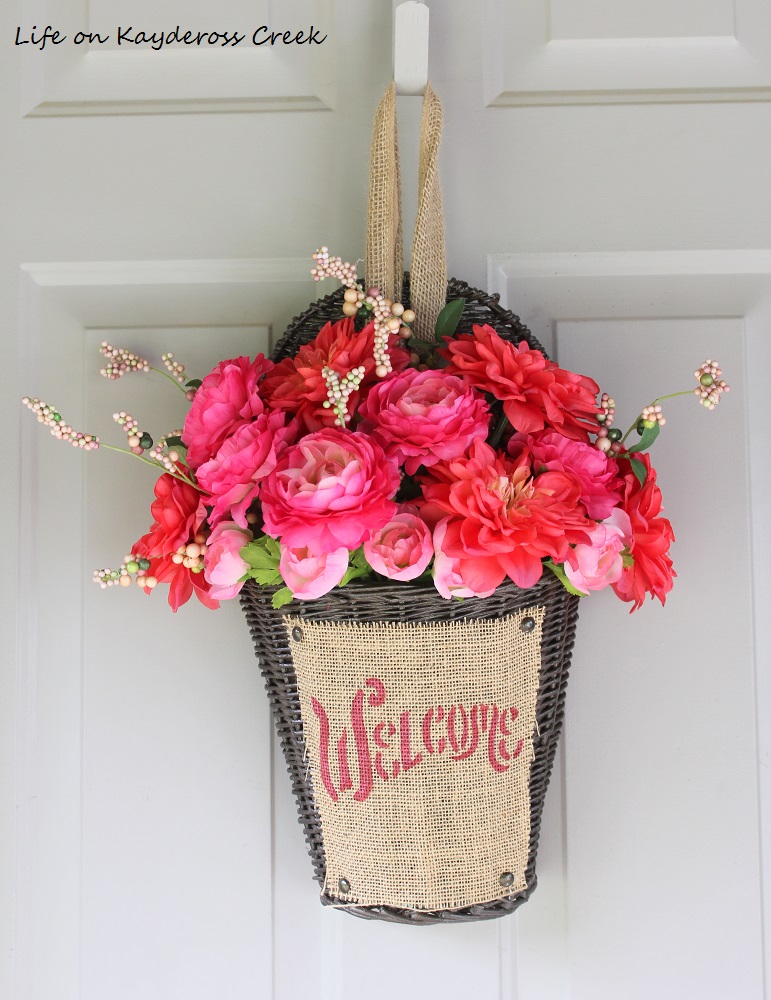 Do you have something fun or out of the ordinary on your door or an idea for something different? Whatever it is you're working on, I'd love to hear about it.
Happy DIY'ing!
Col
---
And now for more thrifty goodness!
Check out what my fellow upcyclers created below!
—