Today I'm sharing my farmhouse Thanksgiving Tablescape and some easy Pumpkin Place Cards. I have the pleasure (and I honestly mean that) of hosting Thanksgiving dinner each year at our house. We have a fairly large family and at first it was quite the challenge but over the years you get into a grove and things seem to go a bit smoother each time. That said, I am still all about making it as easy (i.e. stress free, less time consuming) as possible!
This post contains affiliate links for your convenience. See my full disclosure here.
Setting the table is one of those things I think should not take long and I'm not one for tablescapes necessarily, although the idea is growing on me. This year, though, I wanted to do something a bit different so here goes…I started with no frills place cards.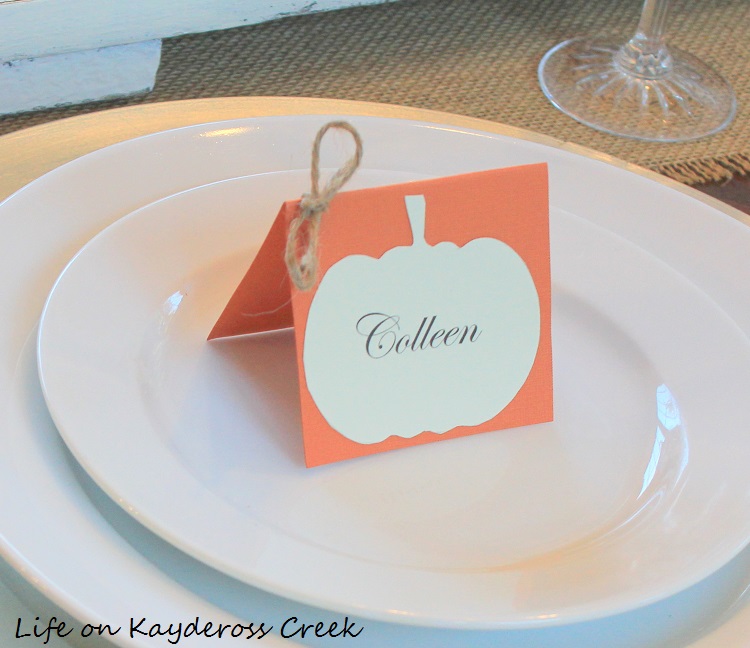 These were sooooo easy. I started with a couple of sheets of card stock in off white and a couple sheets of scrapbook paper in the dark orange, twine and a hole punch. I picked a font (Edwardian Script – very nice, right?) and printed out our names on the off white card stock . I was sure to make them big enough to stand out and small enough so that they would fit in center of the pumpkin stencil.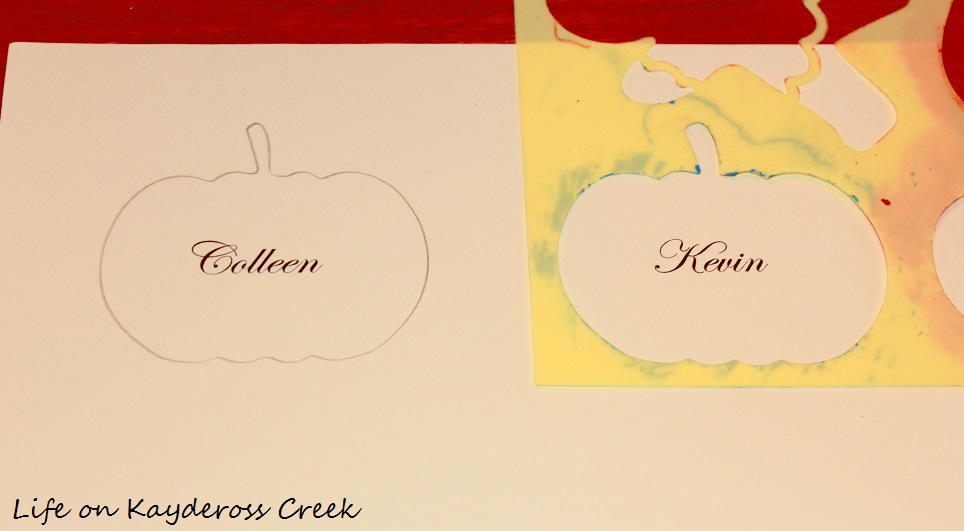 I cut the pumpkins out and then I took the pieces of orange scrapbook paper and cut it into strips. I folded then in half so that they could stand on their own and then glued the pumpkins to the outside of it. To add the twine, I used the hole punch in the upper left corner and tied a bow. Super cute and only cost a few bucks too!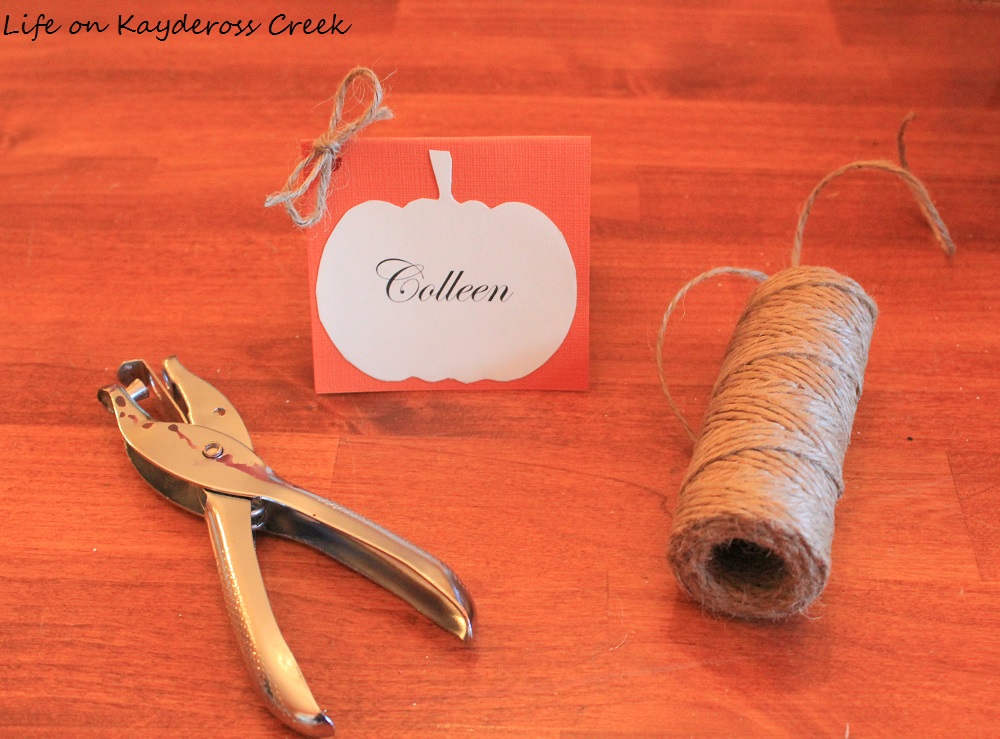 I did something very similar for the "napkin rings" with cardstock. I simply typed a prayer instead of our names. You could make either one of these more detailed by adding a border around the edge or I even thought about adding little green leaves to the pumpkins but wanted to keep it simple.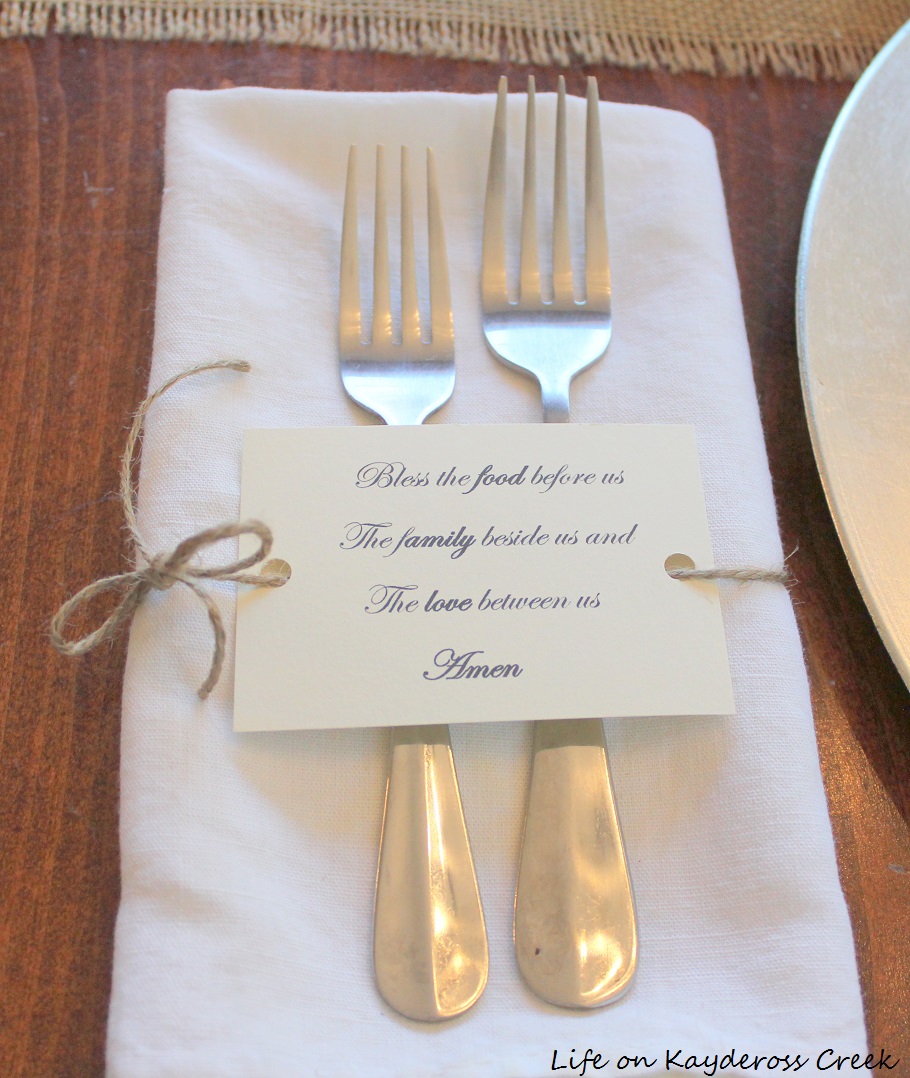 So for the rest of the Thanksgiving tablescape I kept much of what I had used for my fall decor. I stuck with the log risers and pine cones but added a little bling with some silver and mercury glass gourds. I really like to use WHITE dishes because they go with every type of decor and for every season. (This actually also goes for towels and sheets as well!)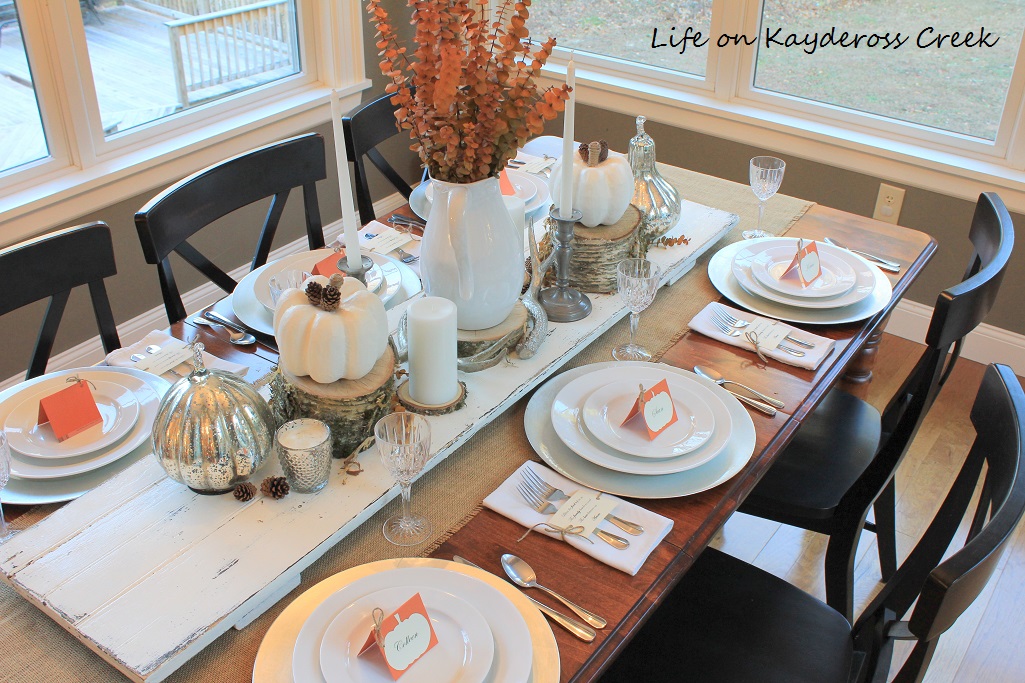 For the center piece I chose a simple white pitcher with, believe it or not, dried orange eucalyptus. I actually haven't used it in a really long time and I don't think I'll use the green any time soon but I saw this in Michael's and thought this could work. I like the color and texture that it adds.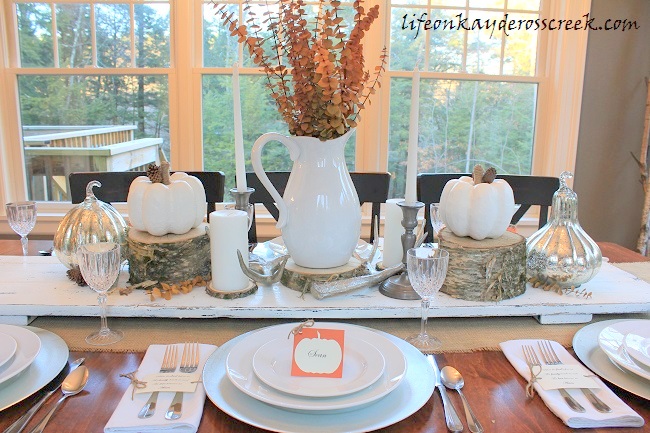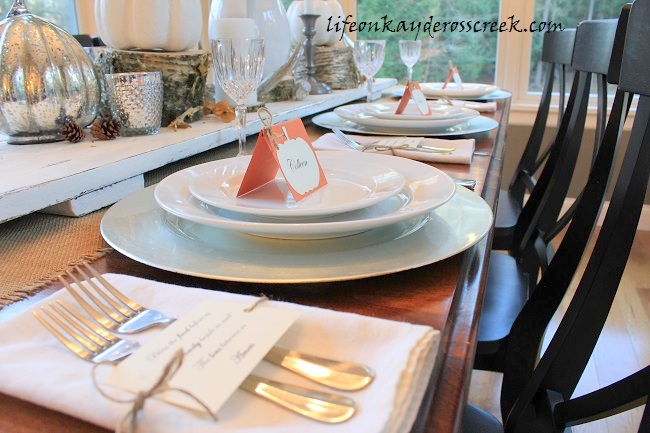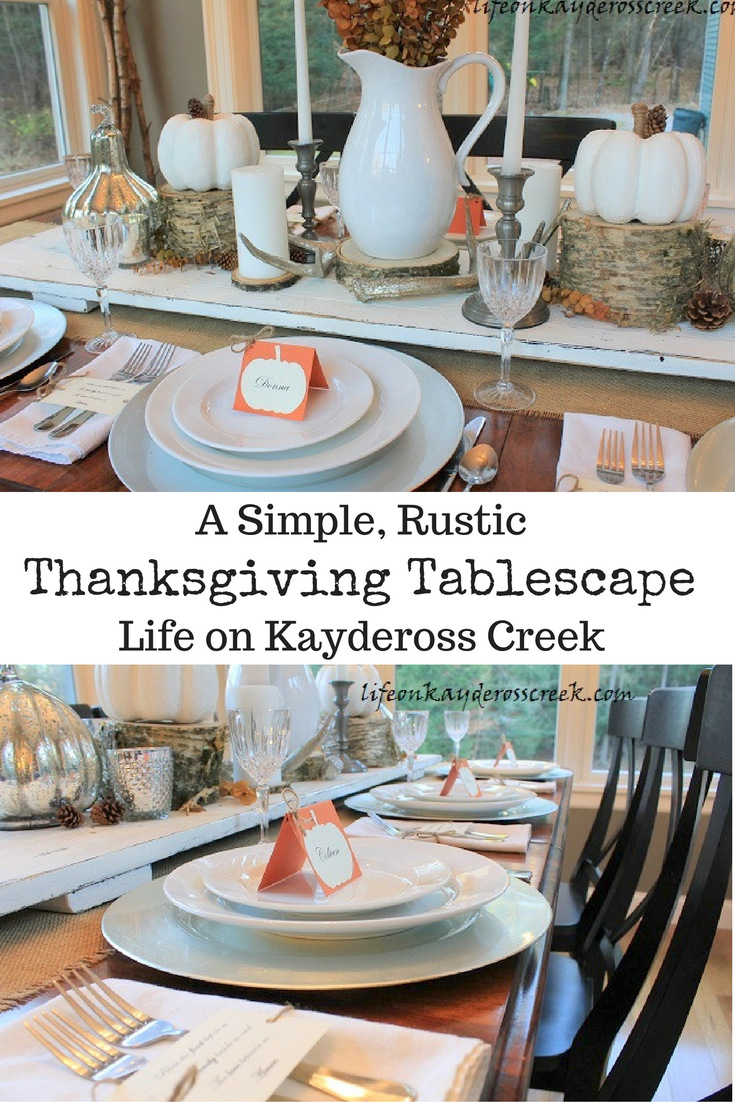 So creating a Thanksgiving Tablescape or decorating for the holidays doesn't have to be time consuming or expensive. It certainly doesn't have to involve crafting your days away. Stick to something simple and you'll have a lot more time to enjoy your your family.
Happy Thanksgiving!!
Col
You may also like these Farmhouse Holiday posts: