I have a little thrift store stool makeover for you today. Some of you may have seen this sad little stool before because I shared it as part of my fails for 2015. Yes, I have fails and I'm not afraid to share them!  🙂  I shared it as a fail because the first time I tried to re-do it, it was a major flop.  I just realized, though, I never  shared the outcome of the final makeover so here we go…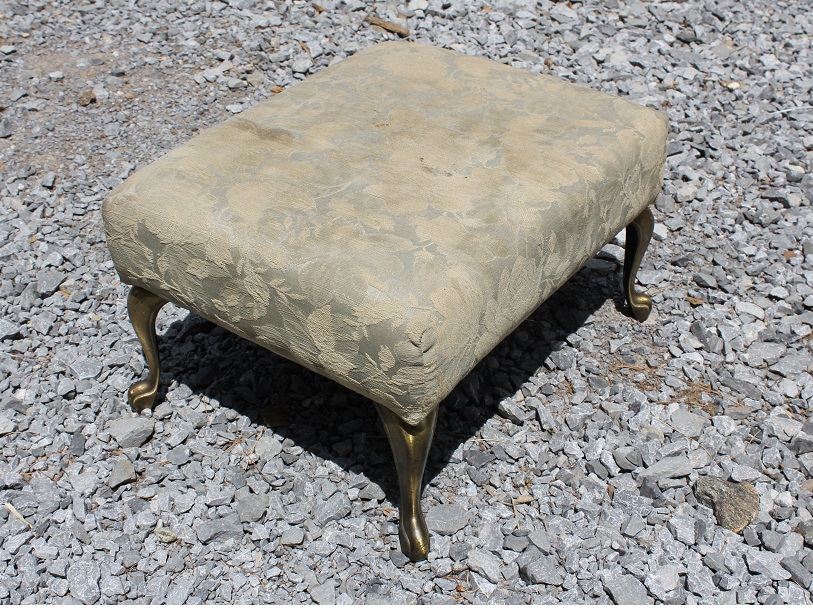 This post contains affiliate links. See my full disclosure policy here.
I picked this little stool up at my go to thrift store for a whopping $3.  It's a nice size to put your feet up on but small enough to tuck away if you need to.  I honestly didn't need a stool but, come on, a $3 DIY project?? I'm in.  I started by removing the feet so that I could spray paint them. I just unscrewed them from the bottom. If you do this, save all of the screws in a baggie or cup so you don't lose them.  Not that that happened to me, just sayin'. 🙂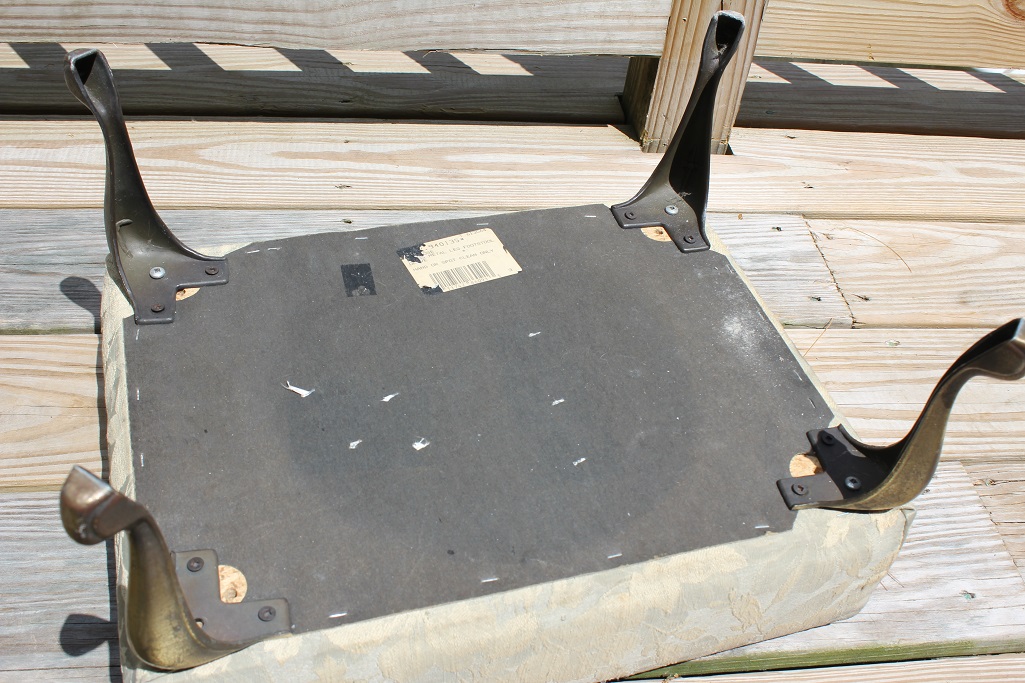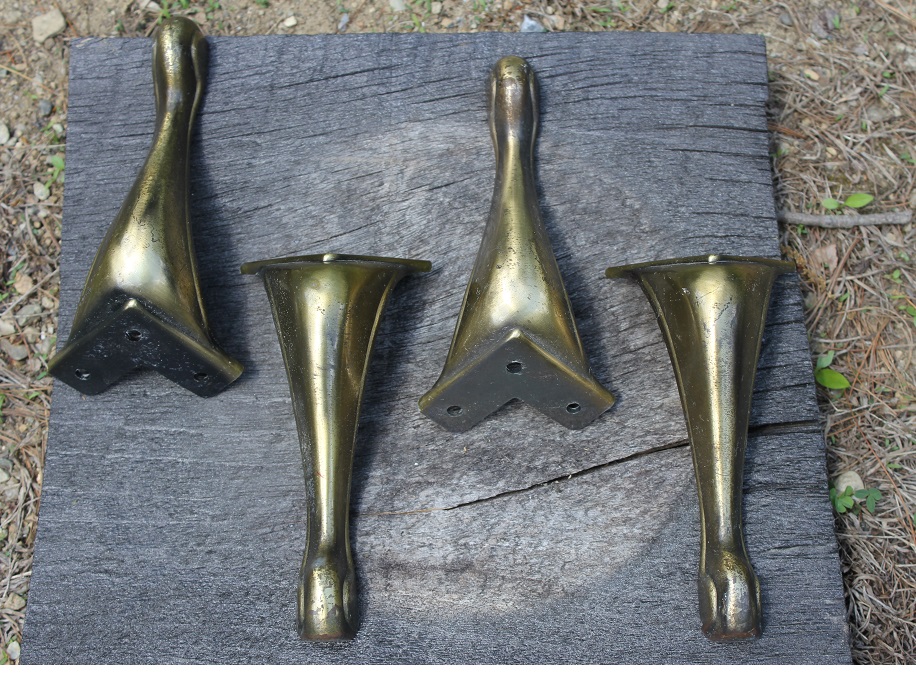 Once they were off I gave them a couple of coats of Oil Rubbed Bronze spray paint. I. love. Spray. Paint!  It changes the whole vibe of the piece.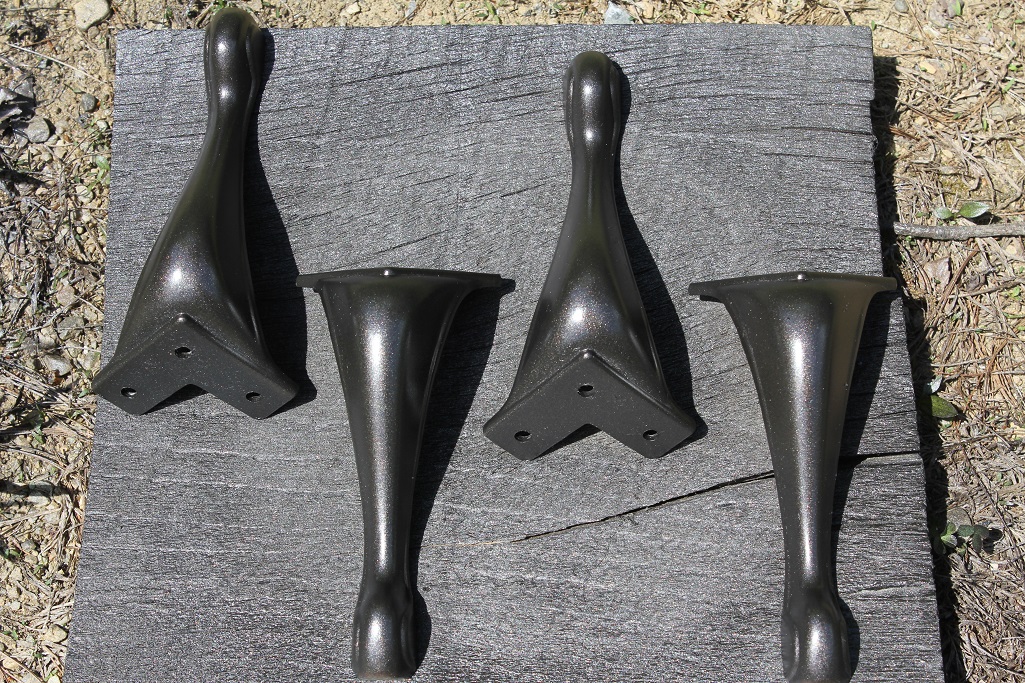 So on to the fabric and a quick recap of the fail.  I thought I had what was a great idea. I would use a drop cloth and paint stripes on it using fabric medium and craft paint. Not so much. I suppose if I had actually taken the time to read the directions and mixed the ratio of paint to fabric medium properly it may have worked but in my rush to get it done it came out all crusty and, well, just not good, hence the fail…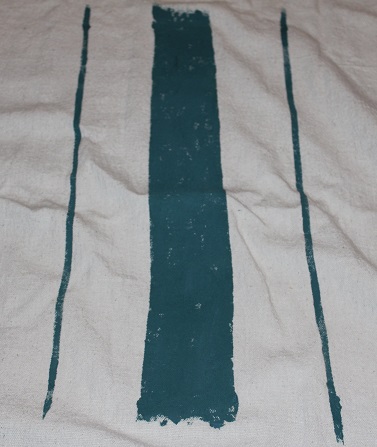 So I went with plan B, Jo Ann  Fabrics. I tried to find a fabric that would go in our master bedroom but couldn't find exactly the right thing. Fabric is hard. Then I found these little birds and fell in love…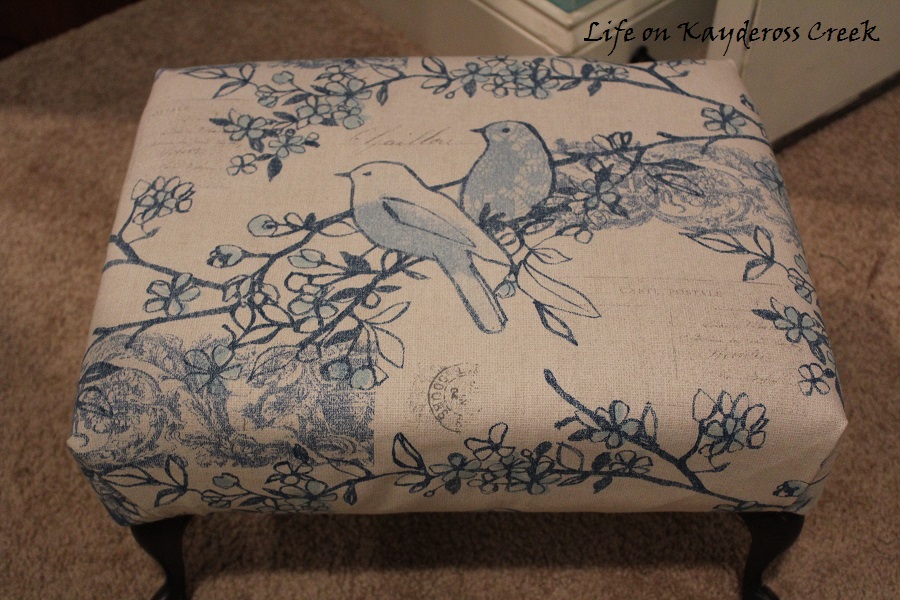 I don't think they make that anymore but you can find a similar fabric here. I centered the fabric so that the birds were directly in the middle, turned the stool over and stapled it to the bottom with heavy duty staples. I wasn't too concerned about the corners and wrapped them like a present by tucking the folds in under each other.  I really like the way this thrift store stool makeover came out!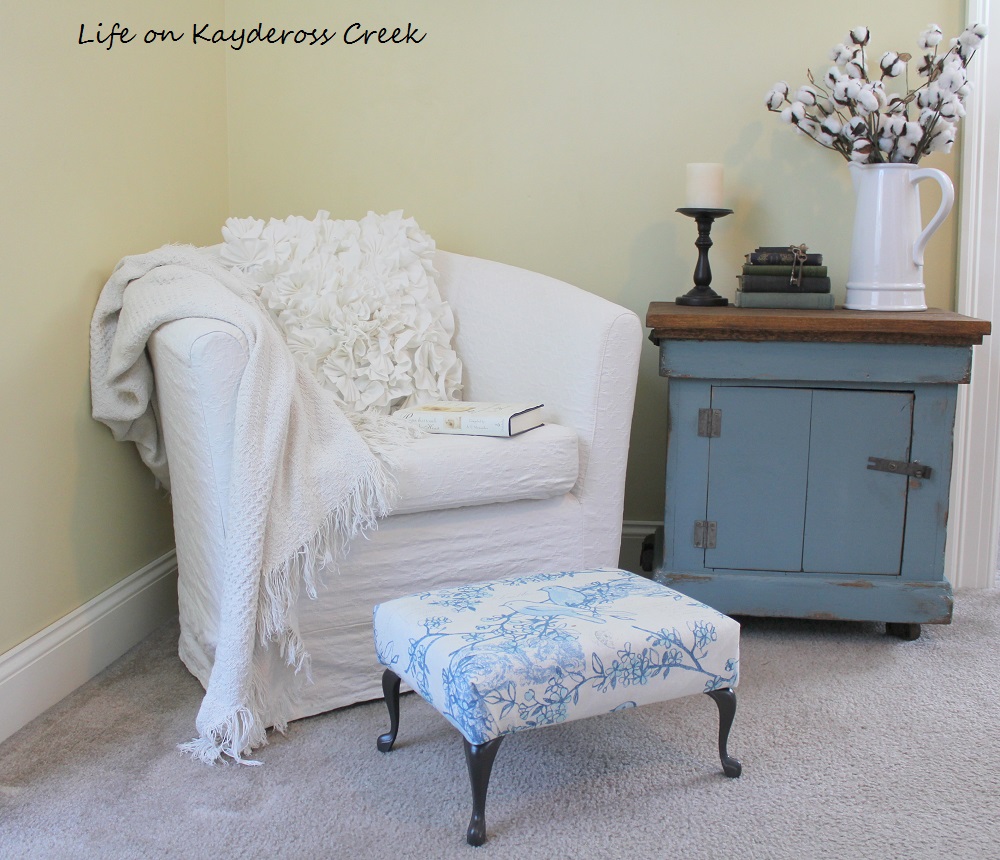 You can see the antique sewing table HERE and more furniture makeovers HERE.
No more sad little stool! There is just something about that bird fabric that makes me happy. 🙂  Do you have projects you've done that make you smile when you walk by?
Happy DIY'ing!