Today I'm sharing an easy thrift store tray makeover.  I LOVE to decorate with trays! There are so many styles and so many uses for every room. If you think outside the box, it doesn't even have to be the typical "tray". Why not use a wooden box or a beautiful white serving platter or a pretty cutting board? Here are a couple I have used throughout my home…
From the Dining Room…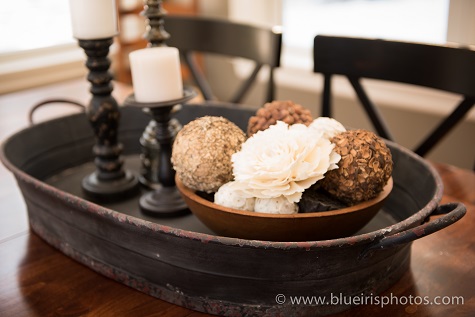 Tray from Antique Farmhouse
To my bedroom…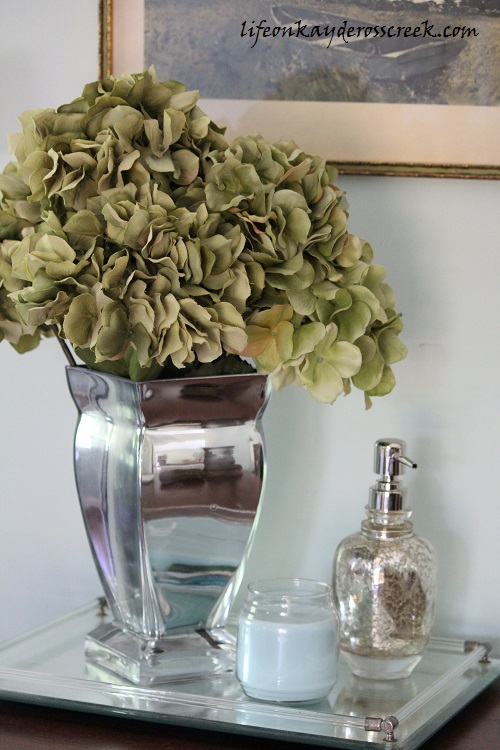 This post contains affiliate links. See my full disclosure here. 
I believe you can never have enough picture frames, candlestick holders or trays to use to decorate so I have a bunch of each "stored", just in case. So to add to my collection, I found this plain try at a garage sale for just $1. I forgot to take a before picture unfortunately, but it was a really bad dark brown and was just begging for a new crisp, clean look.
Materials needed: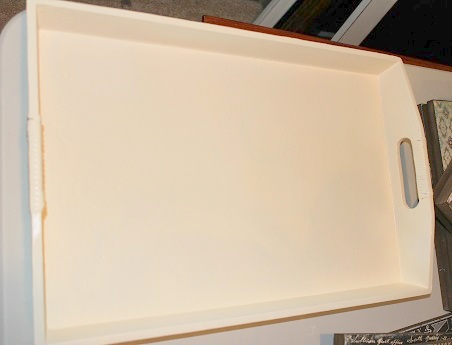 Once it was painted this cream color it looked a bit plain. I wasn't looking for something too formal or terribly serious so I decided to stencil different size numbers on it. To make sure the numbers fit in random (but semi planned out) pattern, I did lay the stencils out first on paper about the size of the tray to get an idea as to where the different size numbers would go.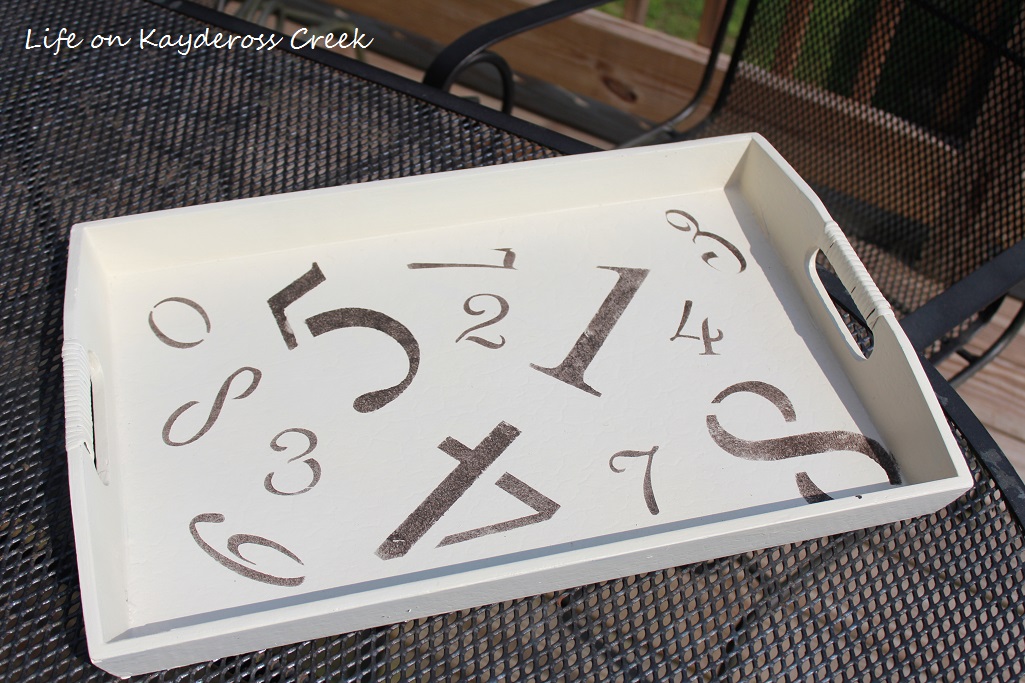 I probably should have put the numbers a bit closer together and I could have gotten a few more on there somehow. I really liked the way it came out anyway but I still thought it was missing something. When I bought it, it had piping around the handle openings and after I painted it all cream that just didn't look right anymore. I knew exactly what to do to solve that problem. Twine!
I also sanded down the edges a bit as well as the numbers to give it an aged look.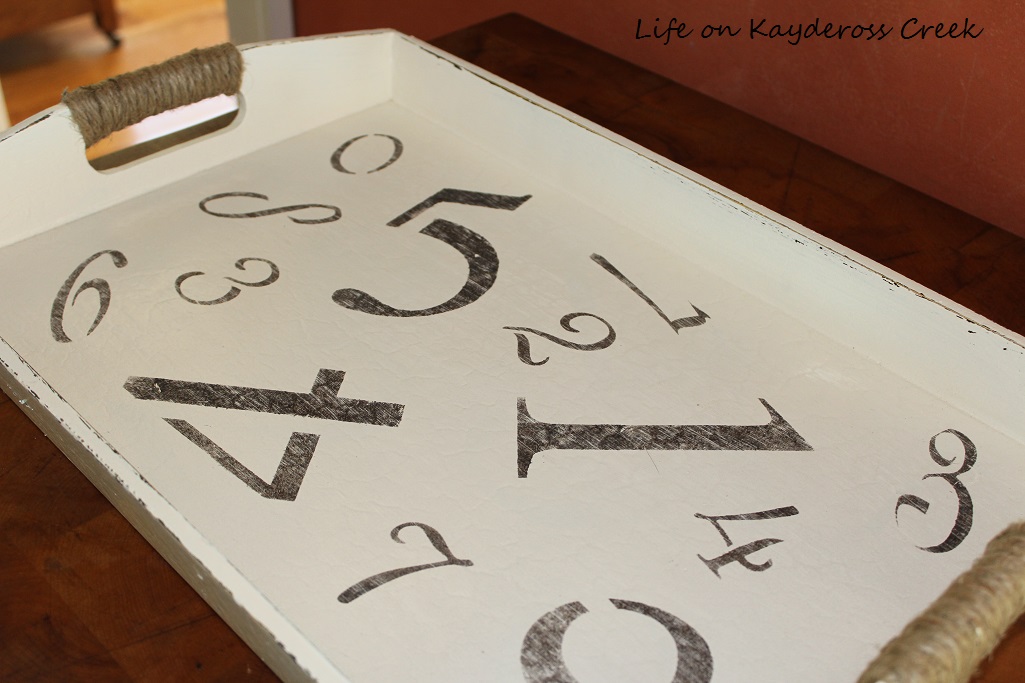 So for this thrift store tray makeover a plain dark brown tray that cost me $1 turns into a cute accessory for any room with some neutral colors and a little character. So cute, right??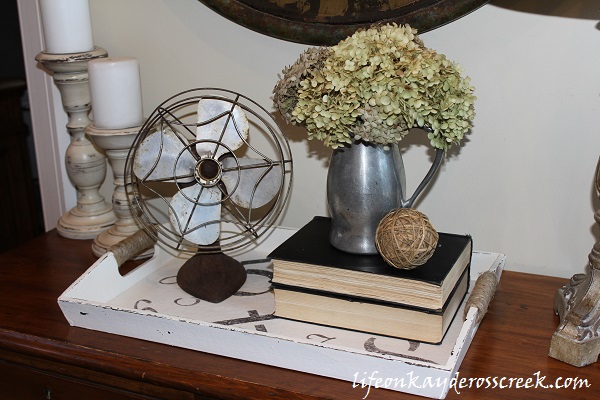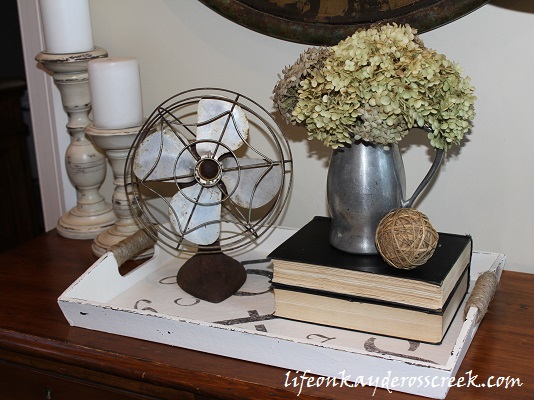 Stay tuned for some more great transformations from garage sale and thrift store finds! I'll share my super cheap finds and the new life each piece gets with a little imagination and some paint!
Happy DIY'ing!
Col