Just in case you missed it or if you're new here (Welcome!), I wanted to share my top 10 posts of 2016. I'd also like to share a couple of not so great projects that didn't make it on the blog at all .  Yes, that happens, and if you need a good laugh, you can see a few from last year here. 2016 was a very productive year for us here on Kaydeross Creek. Here we go…
10.  DIY Farmhouse Tray & Display Box – I love this project because it can be used in any room for any season. It's easy to style and functional, too.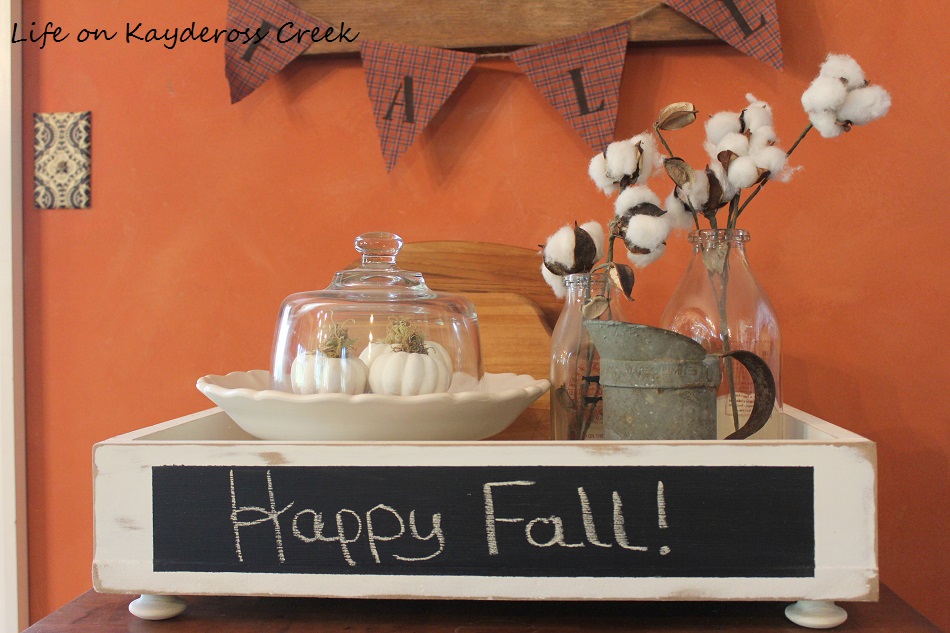 9. Decorating with Garage Sale Finds, How to Get the Biggest Bang for Your Buck I'm all about decorating for less so this one was a favorite to write. I love the thrill of the hunt!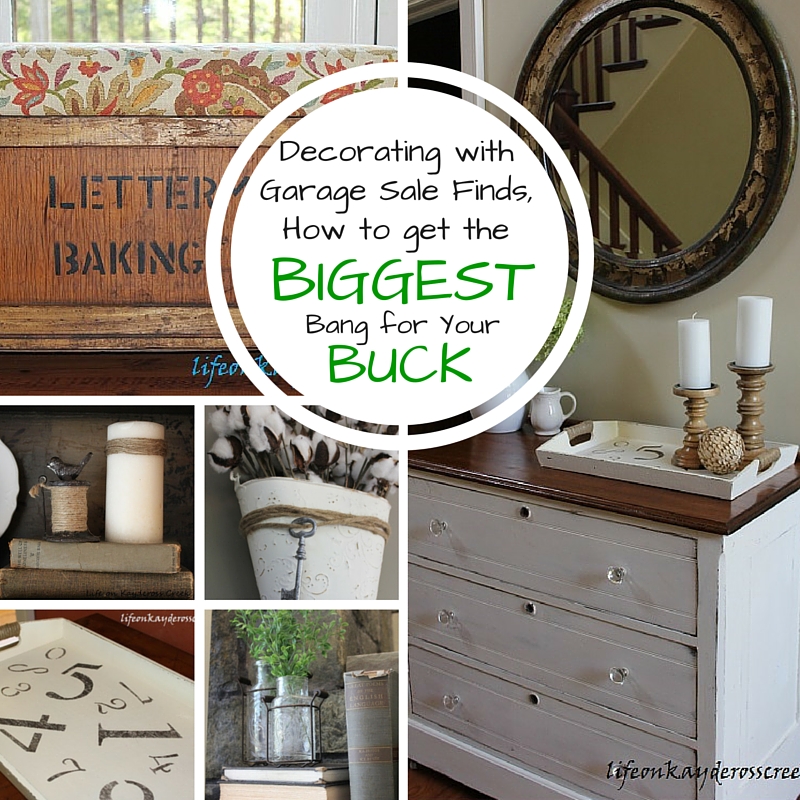 8. Rustic Wall Decor Project – This was such a fun and easy, not to mention inexpensive, project. It was one I immediately could picture when I found that grater.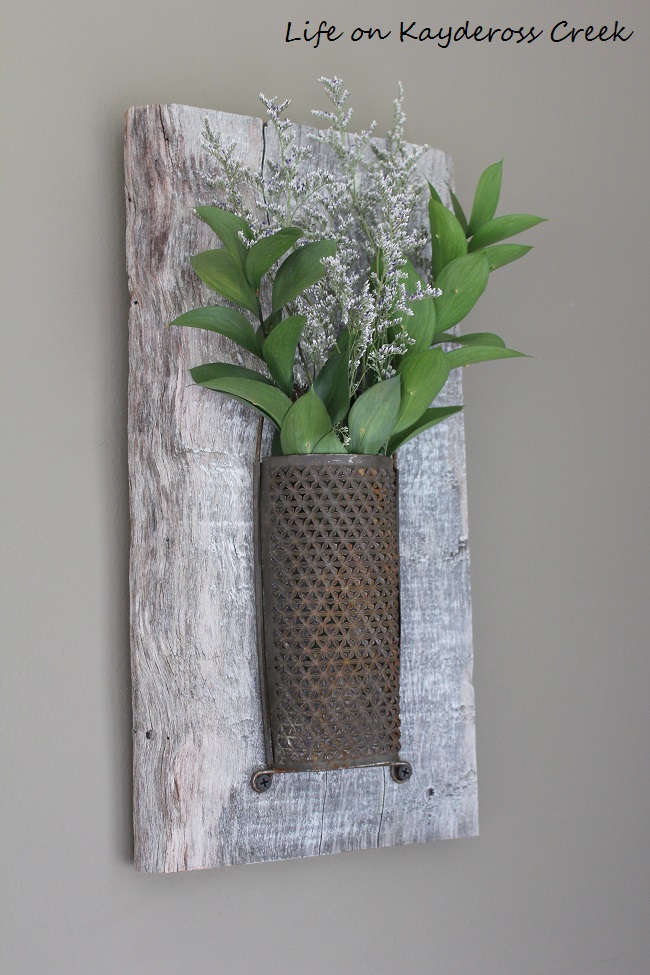 7. Upcycled Tin Wall Vase – This project was not something I originally planned but was a pleasant surprise. I think it turned out cuter than I expected.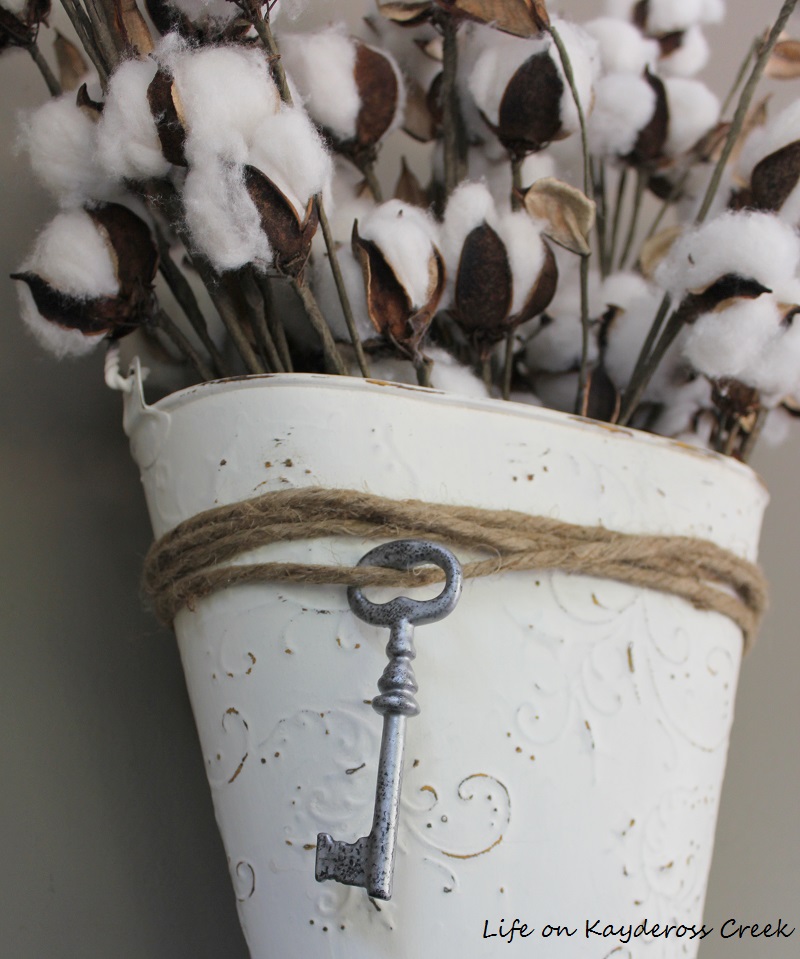 6. Painted Antique Hutch  – The top 10 posts list would not be complete without a big furniture transformation. When I found this piece a the Salvation army for, wait for it, $35, I knew it had to come home with me. I love the new life it found with a couple of coats of the prettiest shade of gray paint.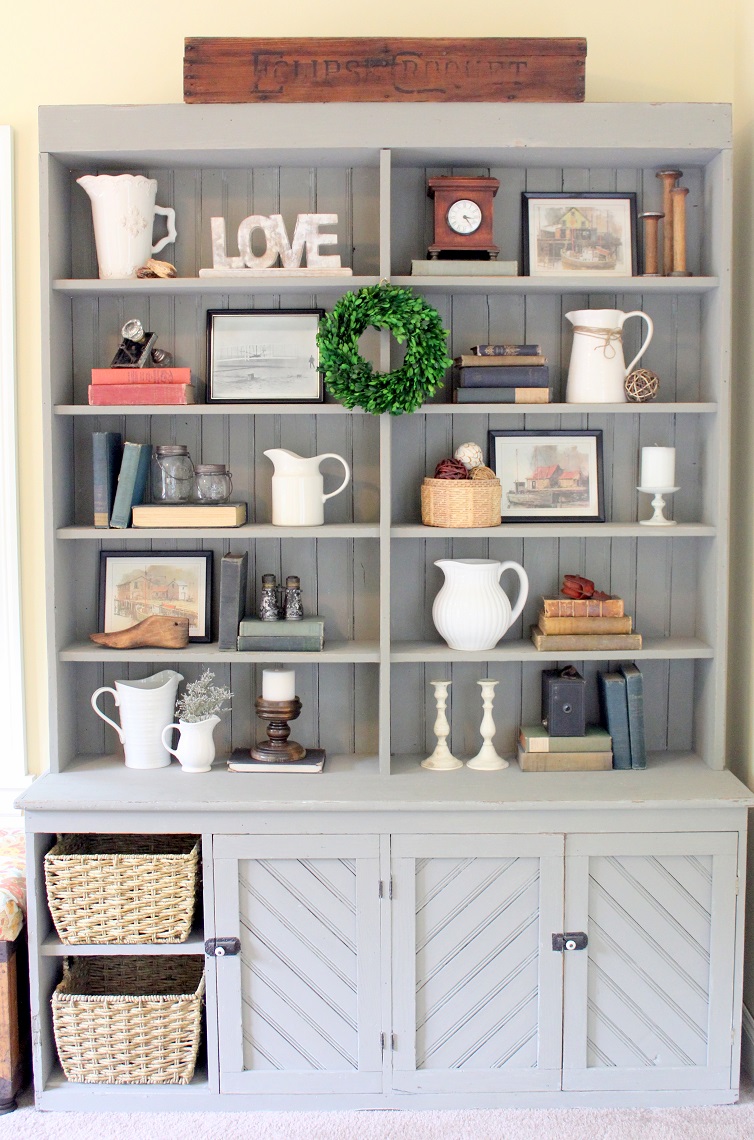 5. Old Frame Becomes a New Tray – I loved this project! What a wonderful use for an old frame.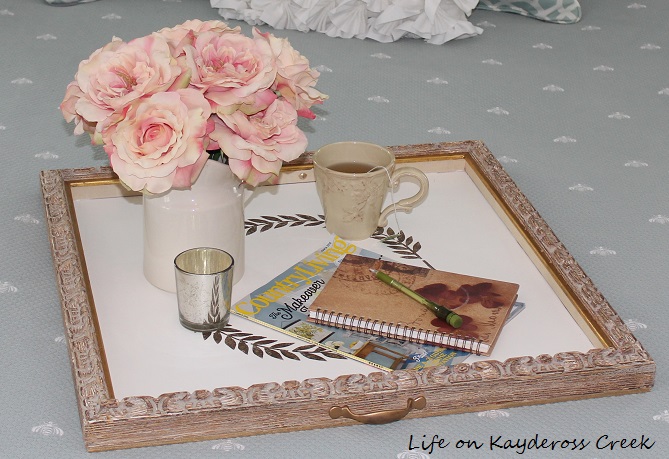 4. Industrial Style Bookshelf – Talk about a transformation. From a rusty shelf in someone's garage to a stylish piece of furniture you could find a Pottery Barn.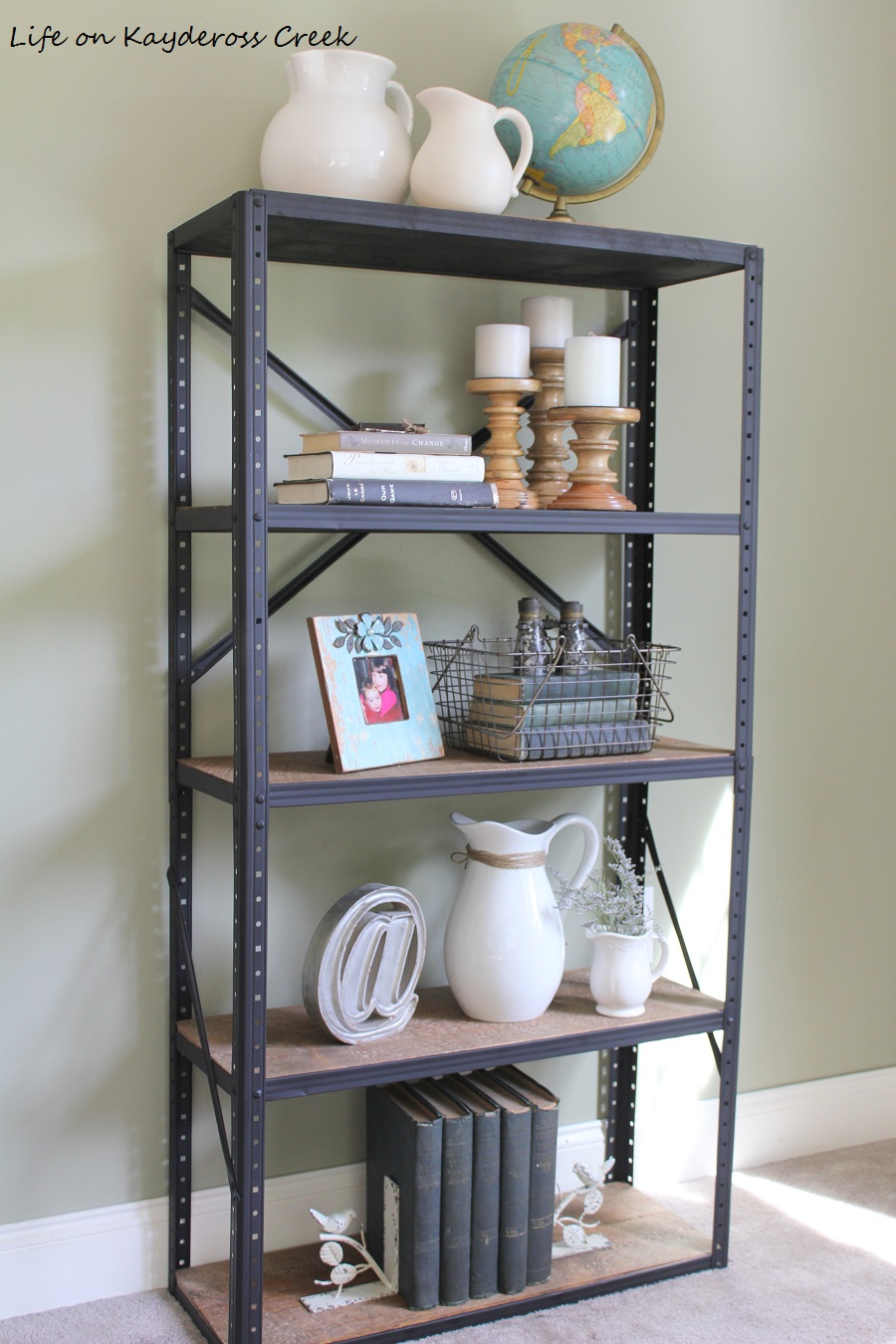 3. Mudroom Organization – This was a labor of love and a long time coming but the result was exactly what we pictured and what we needed to keep organized, farmhouse style.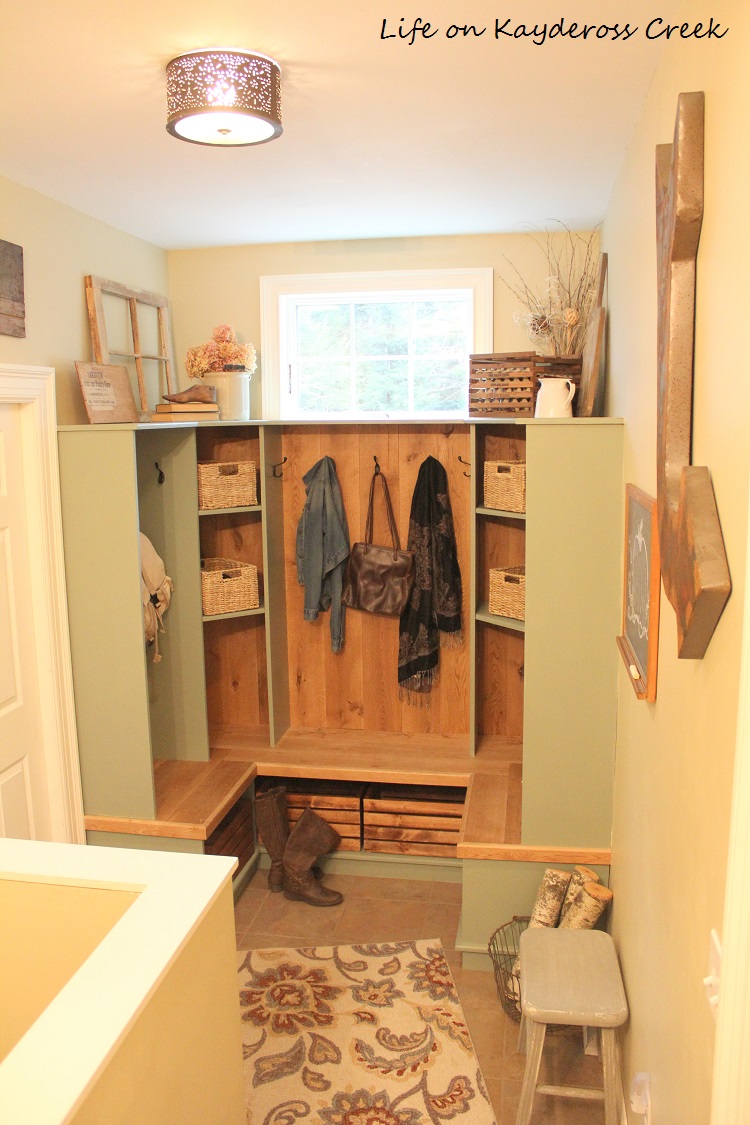 2. Fixer Upper Metal Wall Decor –  I love doing things a bit out of the ordinary and this one is definitely different! Such a cool piece it had to make the top 10 posts. 🙂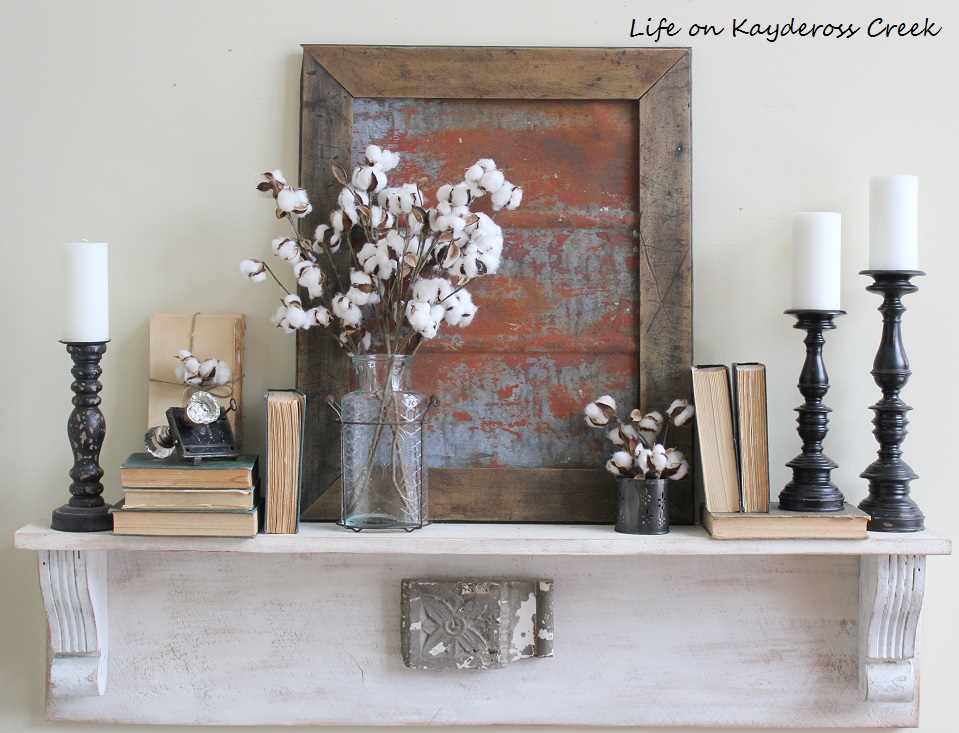 and the #1 spot goes to….. drum roll please…..
The Adirondack Style Hot Cocoa Bar – This was actually a few projects rolled into one. First we started with the Lean-to and then I made the signs. It all came together in the Ultimate Adirondack hot cocoa bar. Stay tuned with this one as there are more plans in the works for 2017 🙂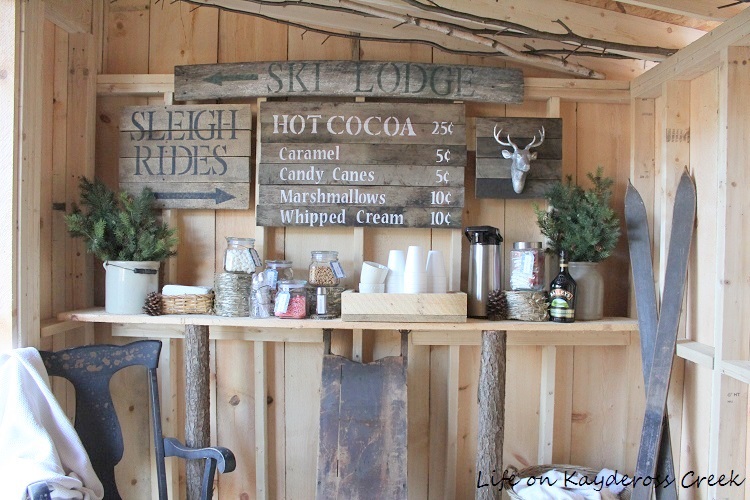 Honorable mention: Decorating with Meaning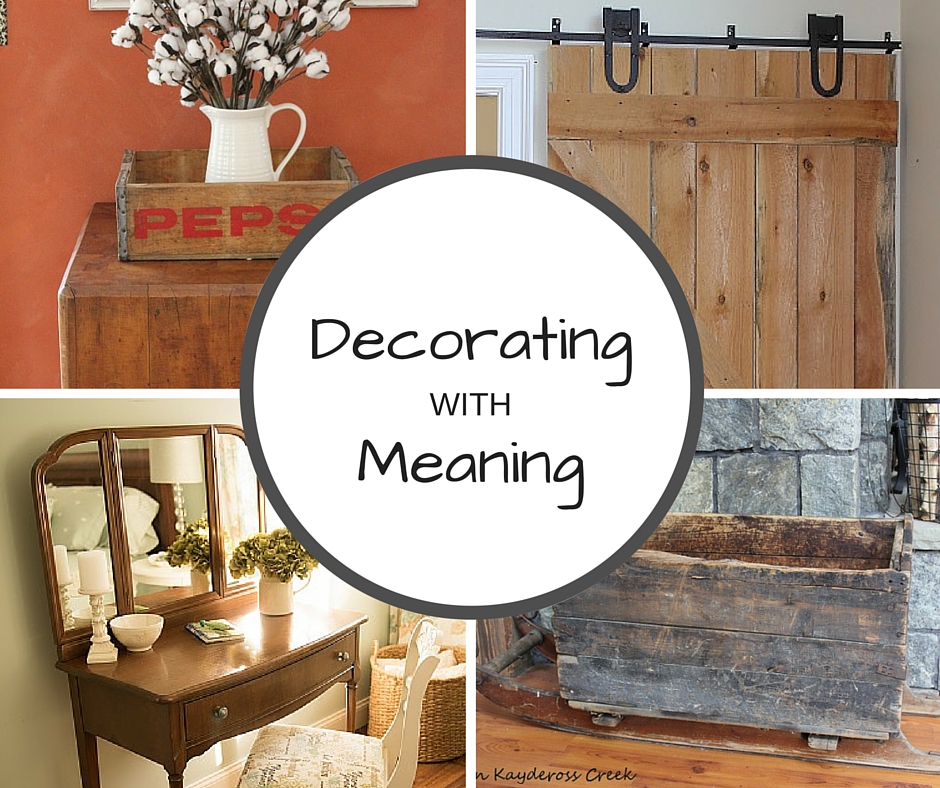 So there are my top 10 posts from 2016. There are those projects that I just can't wait to share and then there are the ones that, well, I know are not gonna make the blog at some point while I'm working on them. Here's one…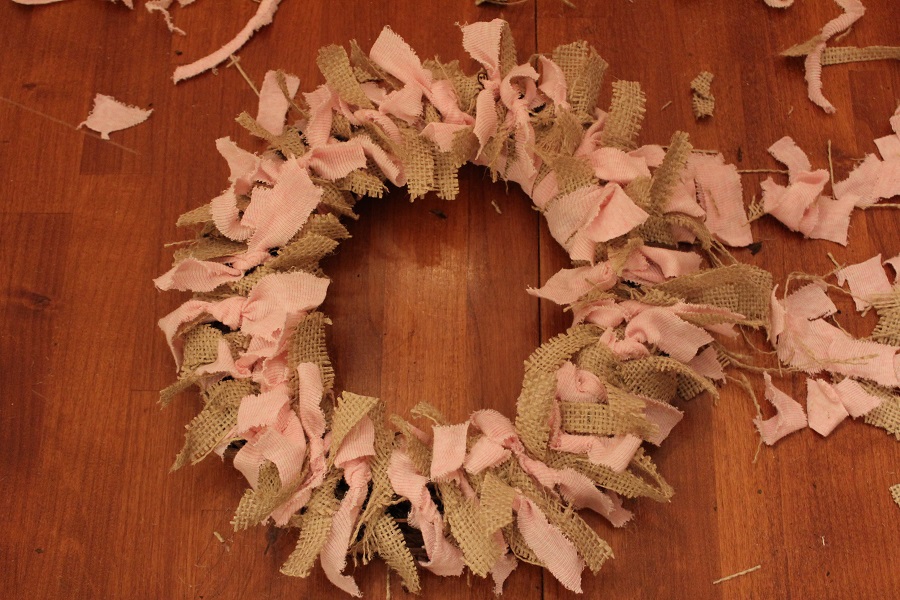 So I thought "how cute would it be if I simply tied bits of an old shirt and burlap together on a grape vine wreath?" Turns out, not so cute. It just didn't work for me.
Then there's this…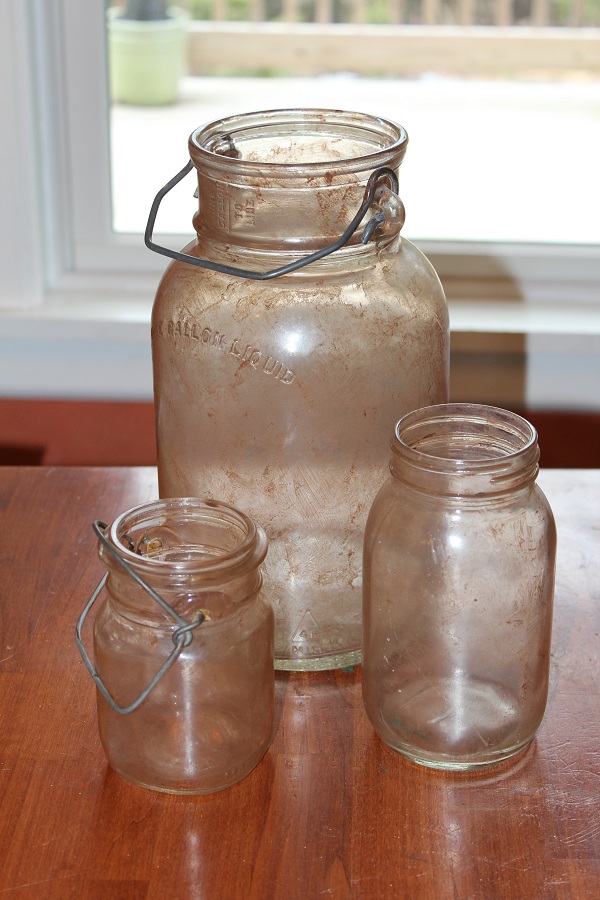 The idea was to "age" the bottles a bit using some brown paint but they just came out looking like dirty bottles.
And then there was this paint technique I tried. The product ended up working great on another project but this piece was definitely the wrong one to try it on. You can see the bumps all over it. Awful!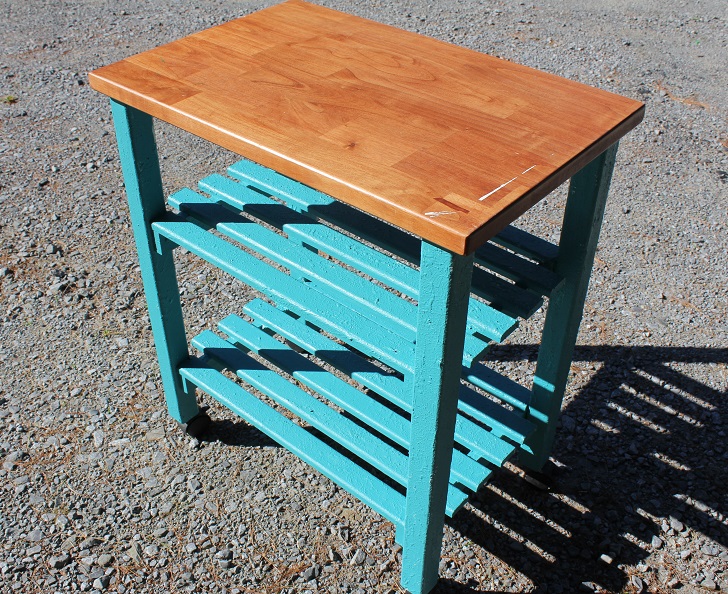 Ick! So, there you have it. There are also quite a few half finished ones that I am on the fence about. Maybe you'll see some of those this year. Here's what you'll definitely see this year just to name a few…
We're building a barn!
Updated Master Bedroom walk-in closet on a budget in just a couple weeks
Updated laundry area on a budget
Lots of furniture re-dos
Lots of upcycled projects
Finish the basement playroom for the kids
Added pantry storage in the kitchen
Thank you so much for spending some of your time with me today. I hope you'll come back and check out some of the other projects coming up! Do you have some of your own projects lined up? I'd love to hear about them!!
Happy DIY'ing!
Col