Hey friends! I'm so excited because it's finally time to share the reveal of our family room and wrap up this edition of our $100 Room Challenge! I love how this room has really come together and is not so "scattered" anymore. It's actually calming now to sit and watch TV. Imagine that?
This post contains affiliate links. See my full disclosure here. 
In case you missed it, you can catch up and get all the details on my updates here:
Up until now I've tackled a lot of the big stuff in the family room so this week was just a bit of tweaking. Oh yea, and doing something about those really outdated sofas. I really wanted to get a slip cover for each of them but I couldn't find one that actually fit the right way that didn't cost a fortune so I decided to go a different direction. I took the slip covers off and viola, so much better already.
There were a few stains that had gotten through so I covered each one with a polyester table cloth I had purchased for a party a few years ago. I just tucked here and there and pinned where necessary. They're not perfect but they brighten up the space and cover the spots for now.
What I thought was going to be an easy project was, well, not. I wanted to update the coffee table because it was leaning more cottage-y than I wanted so I decided to paint the bottom and re-stain the top. I stripped the top and sanded it and it turned out to be a wood that I have never worked with. I'm still not sure what it is. When I applied the new stain it went on way to dark and very splotchy. What made it worse was that I chose to paint the bottom black (using the same paint as the wash stand) and it was just awful. My husband said,  "You're not going to leave that like that, right?"
No. No I am not.  So, I strip the top again, sand and sand and sand some more. Finally got to where I could stain but this time I used a wood conditioner. It's better but not the best. Oh well, not everything always works like you want, right?
After the coffee table debacle, I spent some time accessorizing and moving some pillows and finally was happy with it. So one more time, here's the before…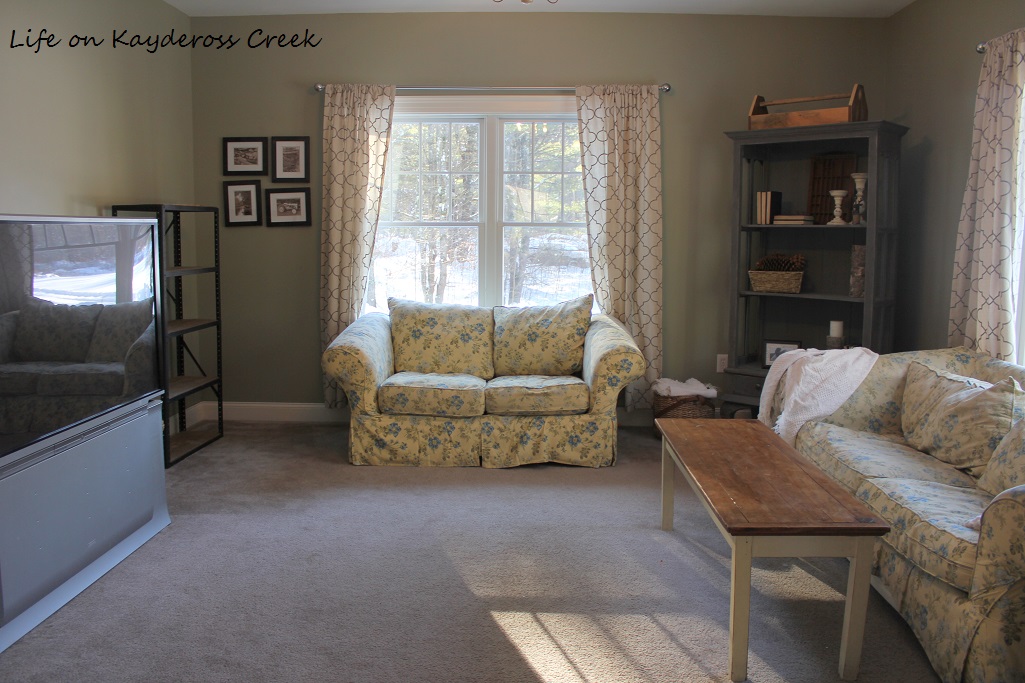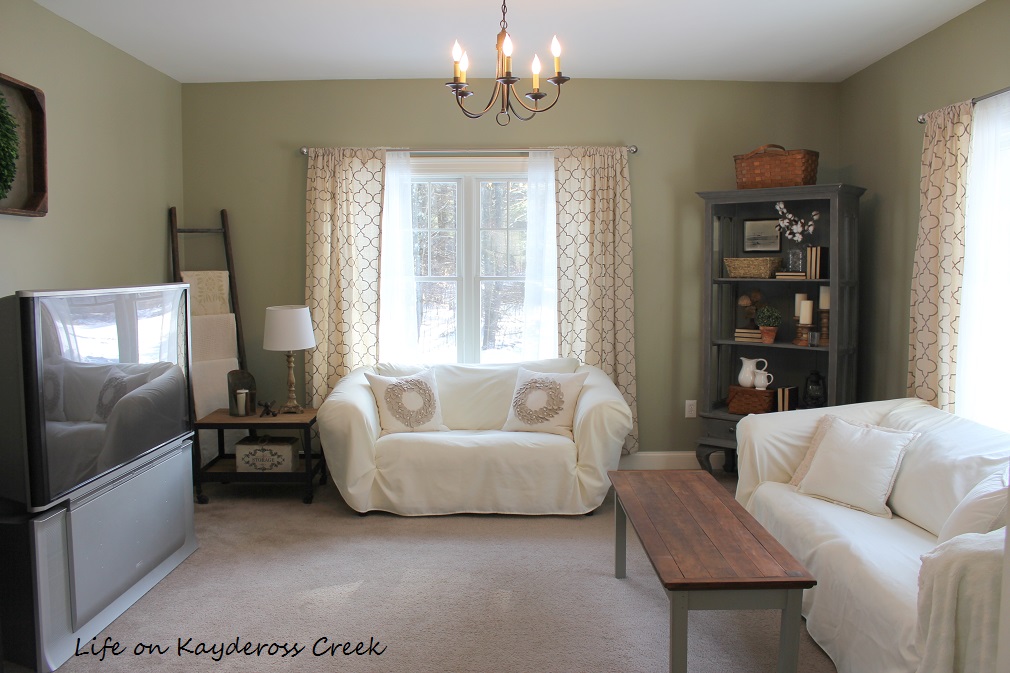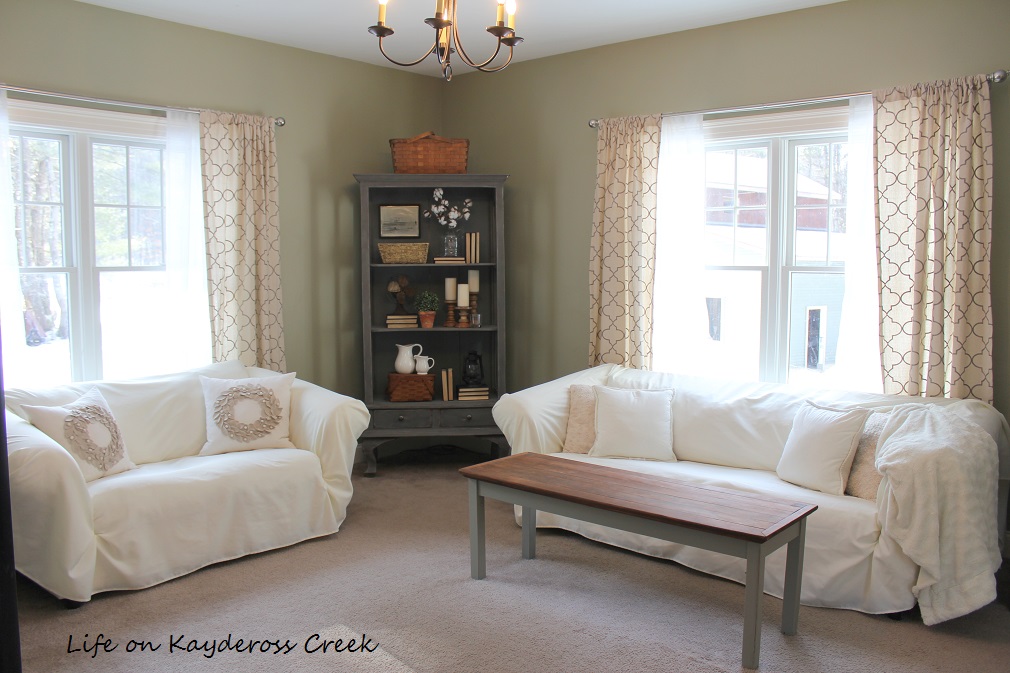 The cabinet in the corner was a piece that I had painted a while ago and also where the doors hanging on the wall in the picture below came from. You can see that project HERE.
The corner before: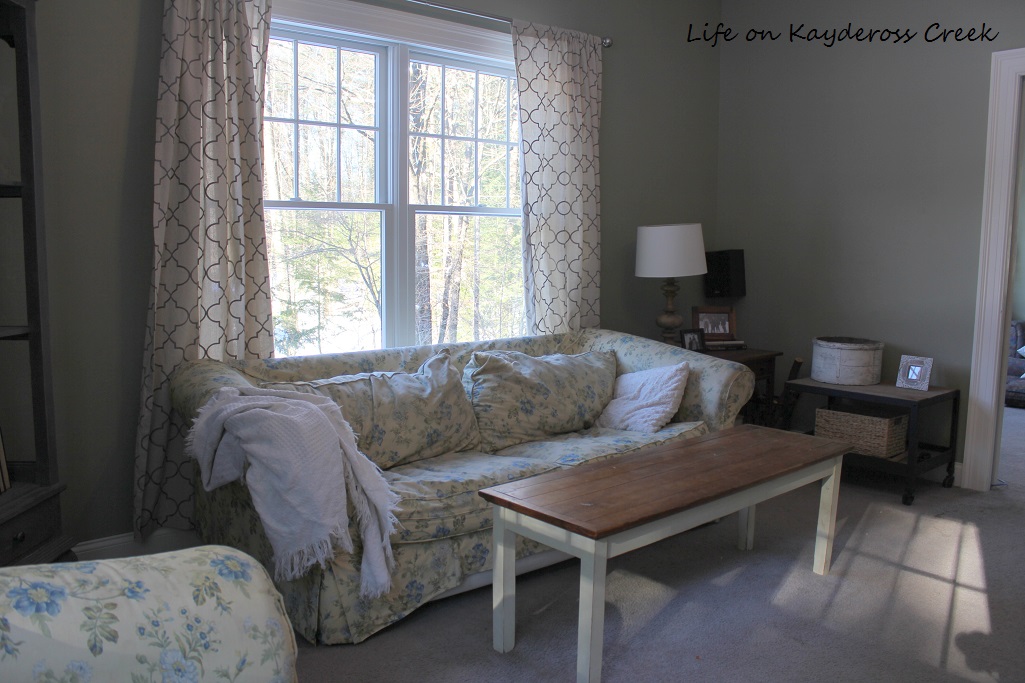 Now…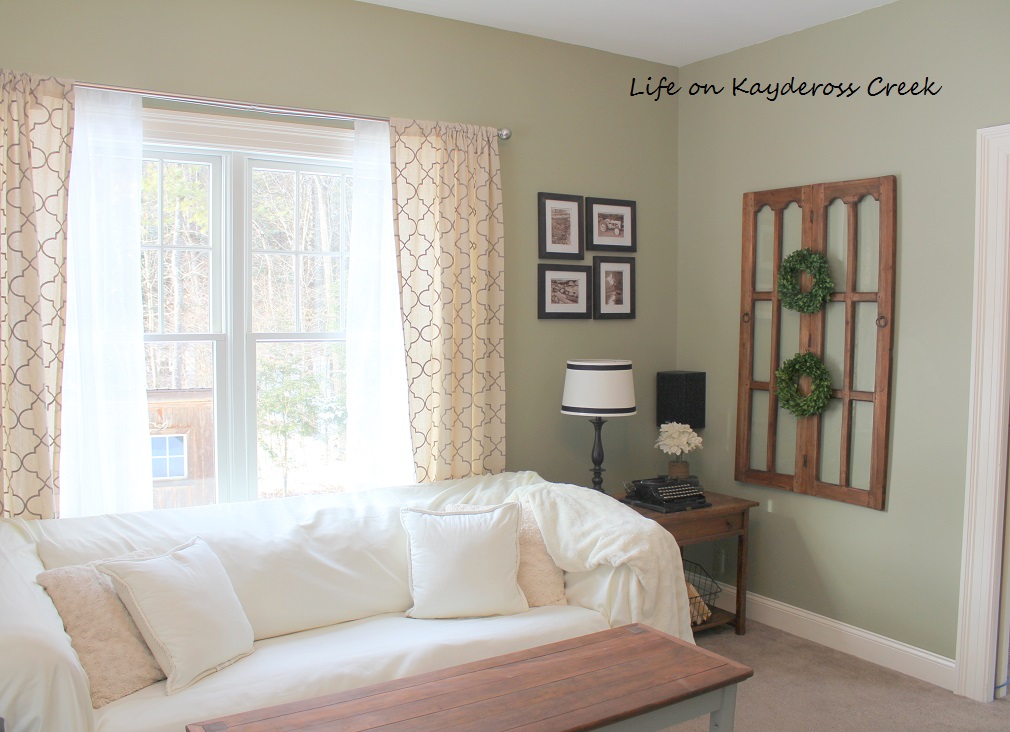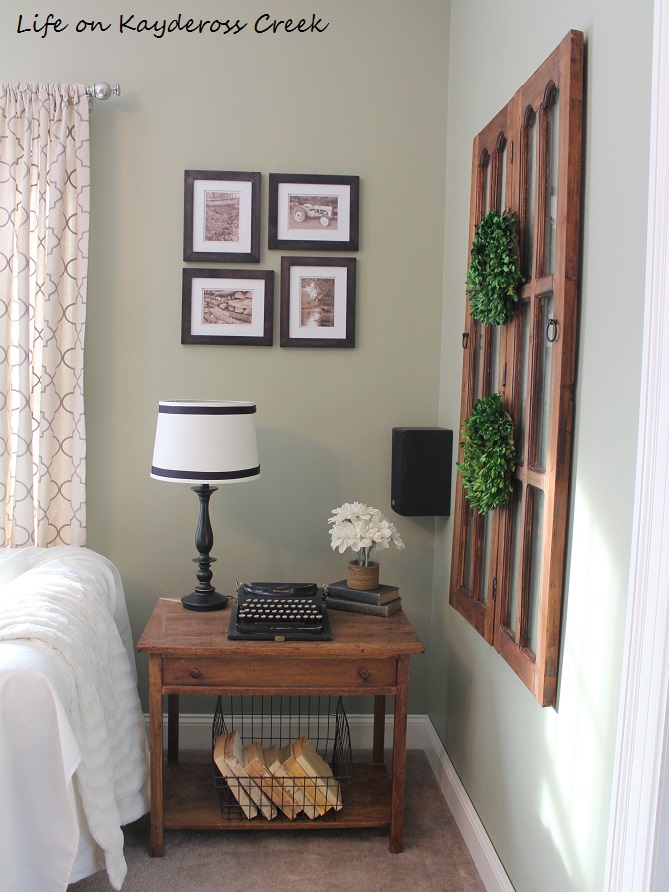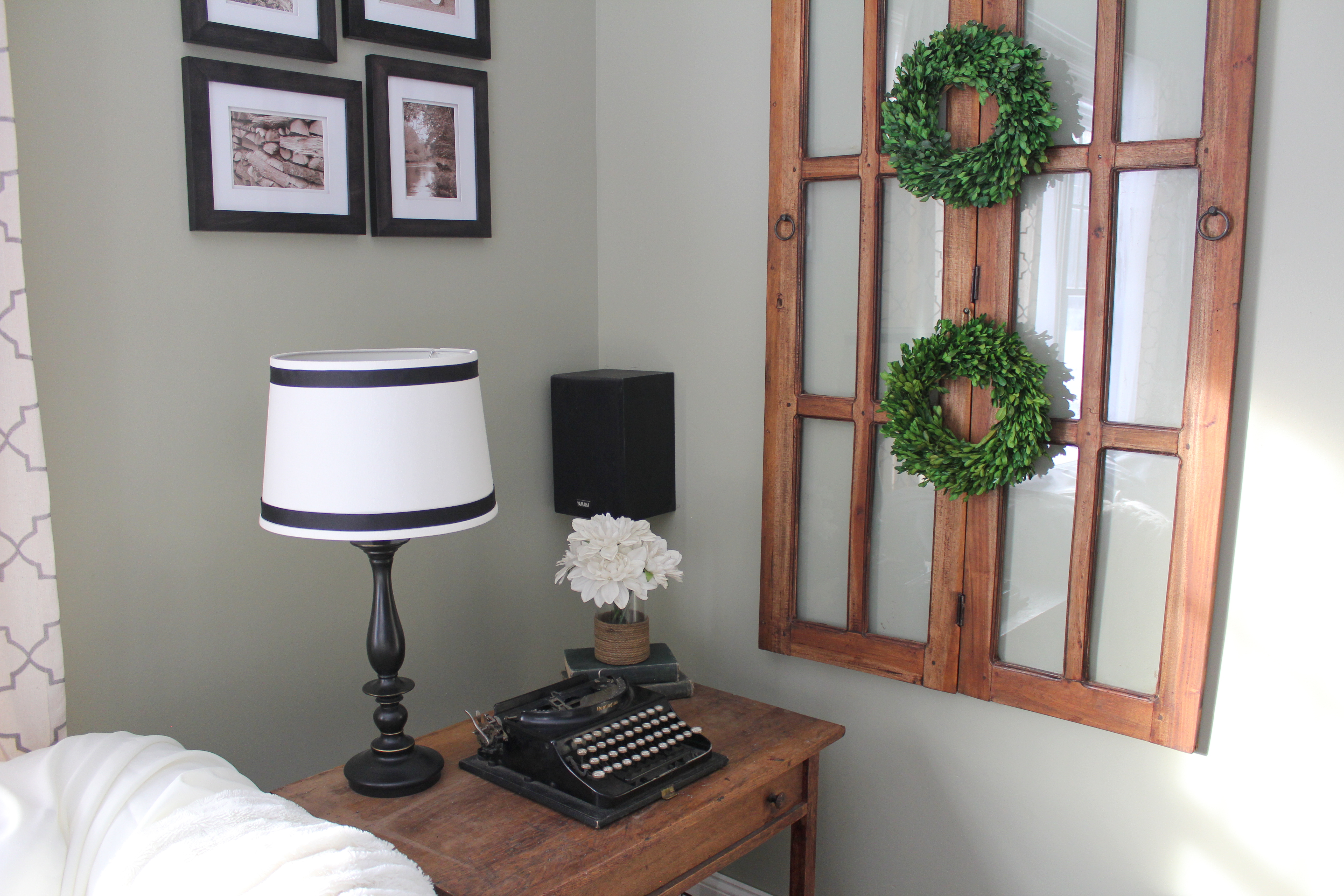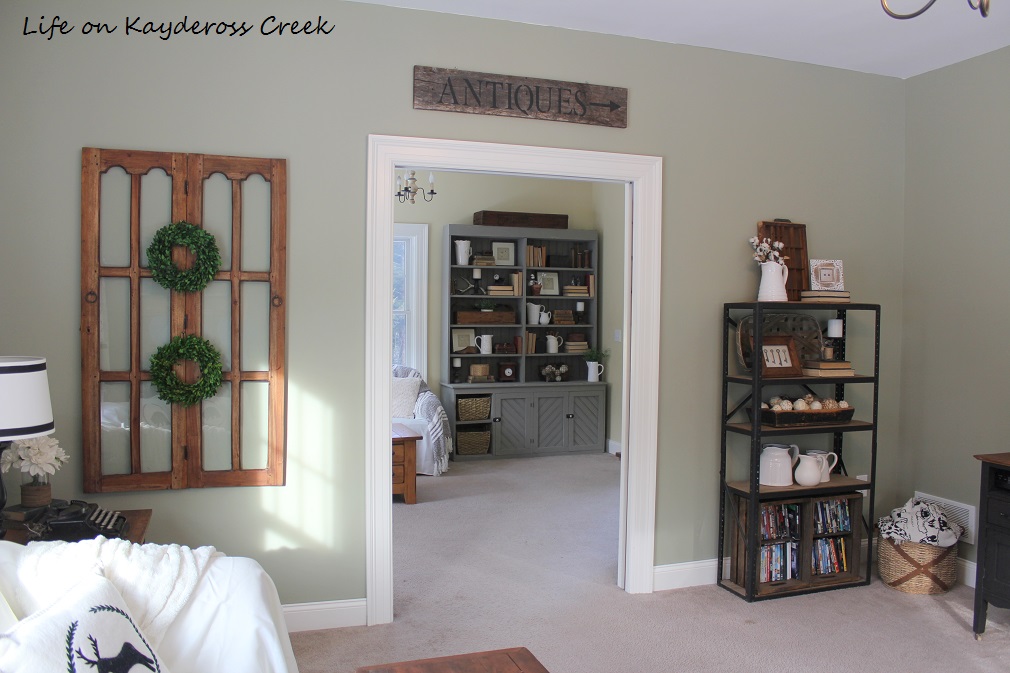 Electrical components before: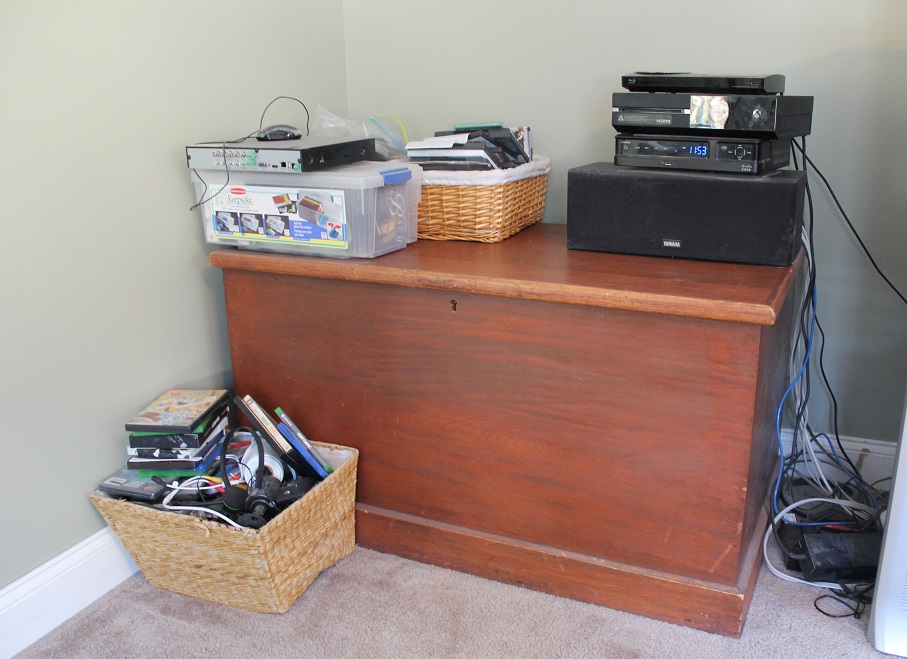 After: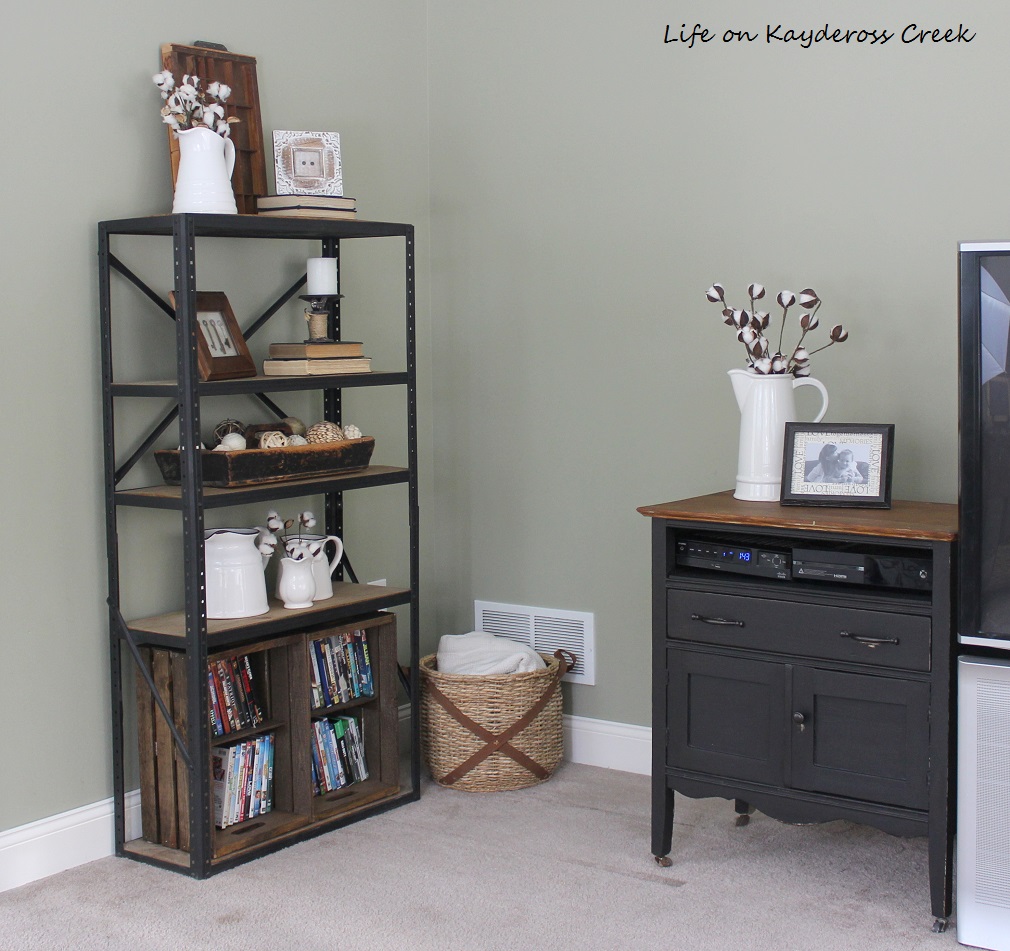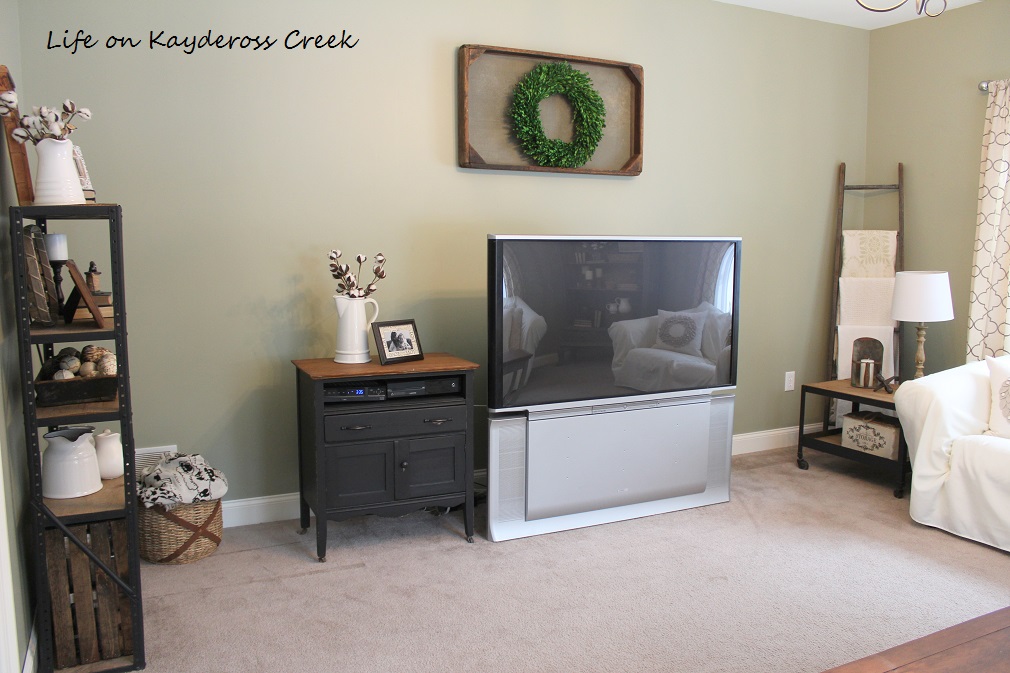 After a good clean, some organization and a few DIY projects, here we are. The family room is much brighter and has more of a cohesive feel. Here's where we ended up with the budget:
Week 1: $0
Week 2: $20.27
Week 3: $34.00
Week 4: $0
Stain for coffee table – already had it
Paint for coffee table – already had it from hutch
Table cloths used for slipcovers – already had them from party
Accessories – already had everything
Total project: $54.27  Even if I counted what I spent on the garage sale light fixture ($5.00) and the table cloths ($22.00) It still would have only come to $81.00.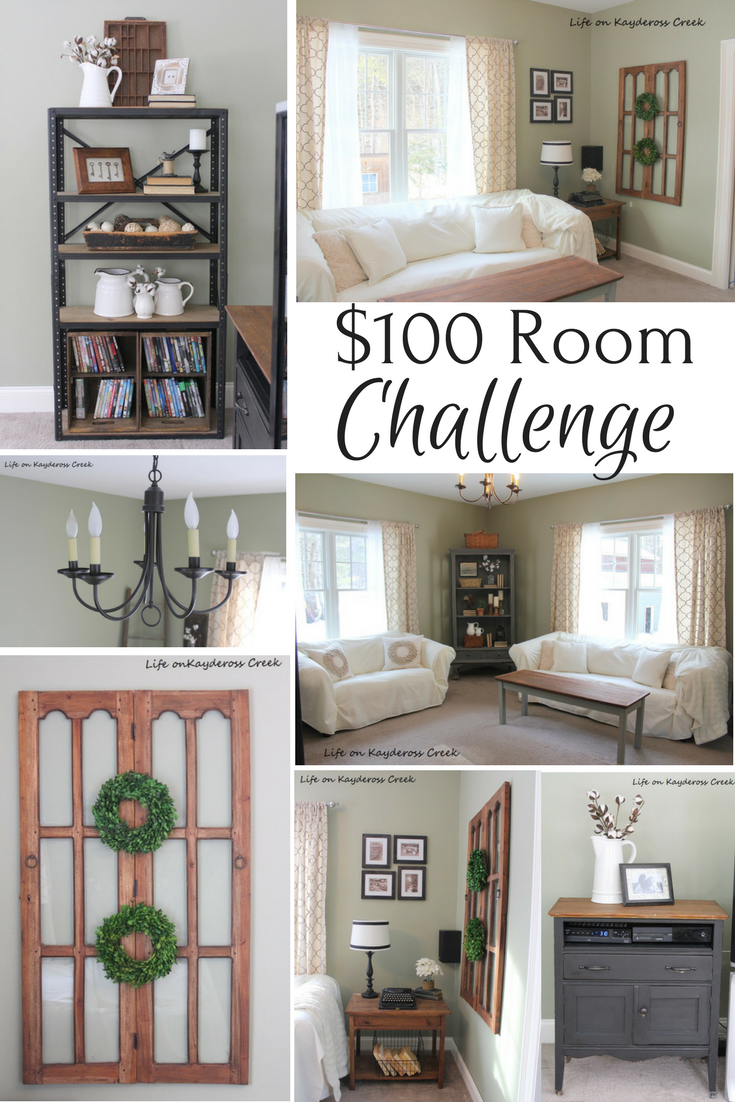 Paint and stain are magic. 🙂
It's amazing what you can do with them. It also pays to shop your own house and move things around for a fresh look. Do you have a room that you would like to makeover? What projects would you do and how would you tackle a $100 challenge?
Happy DIY'ing!
Col
Sign up for emails and never miss a post!