Hey everyone! I like to check craigslist periodically, not because I necessarily need something but because you just never know what you'll find that you didn't even know you needed. 🙂 For a while I was looking to see if I could find the right size piece to fit in my dining room on a very narrow section of wall. A few weeks ago I found the cutest little hutch and today I'm sharing the final project and the 7 lessons I learned (or should I say was reminded of) from this craigslist hutch makeover.
Here she is before. Cute right? A little bit of storage and just the right size for the space for only $70. She just needs a little love.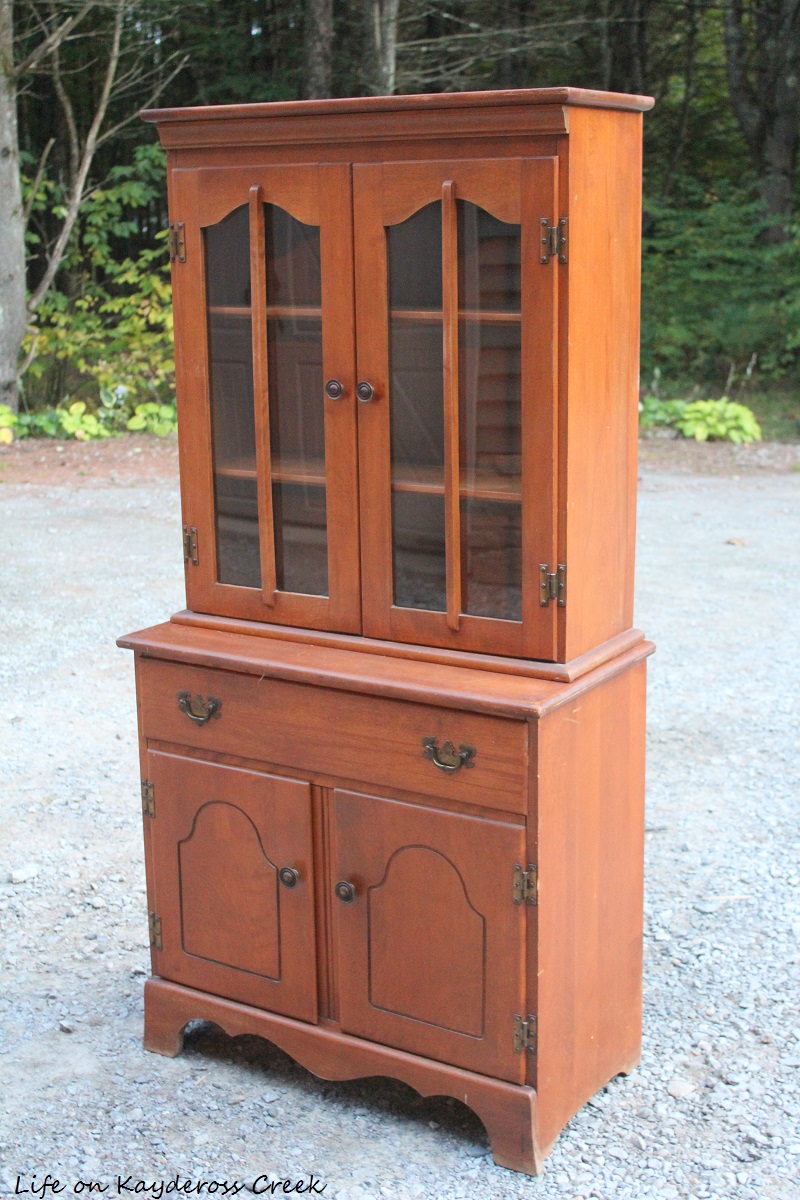 This post contains affiliate links for your convenience. See my full disclosure here. 
As usual, I planned on painting the piece and I was leaning toward using black to go with the chairs in my dining room. I went on Pinterest for inspiration for something different and found some cool pieces which I shared HERE.
In the end, I went with a satin black paint. I usually work with lighter colors and chalk paint on furniture makeovers so I wasn't sure what to expect.  I got a quart of "Black" and thought I was ready to go. I removed all of the hardware and got to prepping.
Lesson #1: If there are different size pulls, hinges or screws, place them all in labeled baggies or containers so you know exactly where they go when you put them back on.
Unfortunately, I realized this too late. I'm usually really good about keeping hardware all together when doing a project but didn't think about sorting by size or location as I was going. This made it harder to put the pieces back on.  Oops.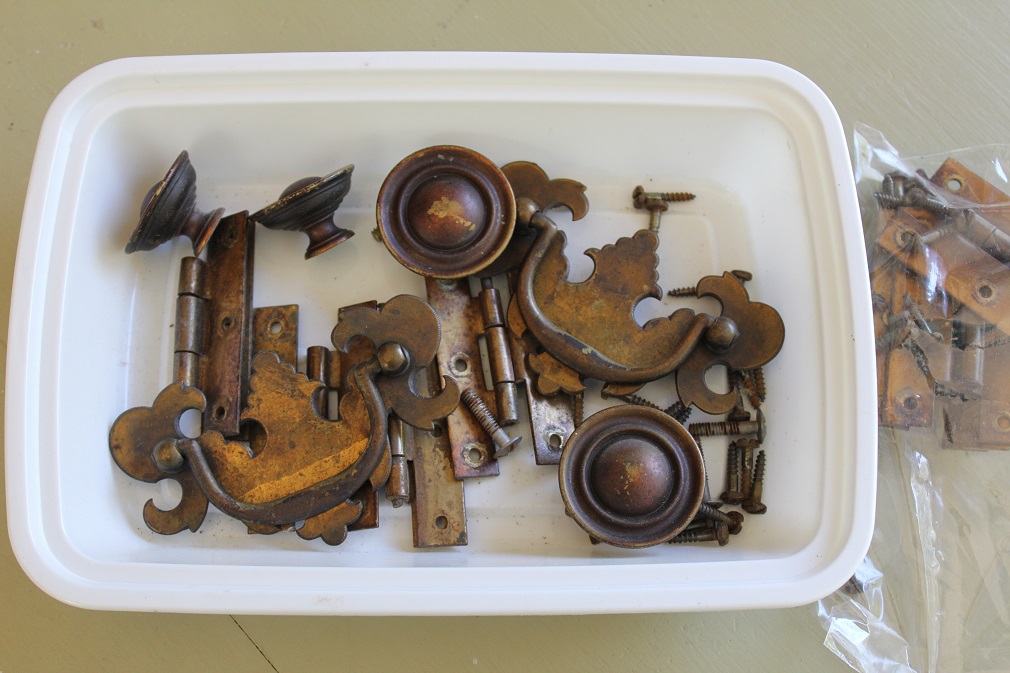 The Paint
The nice part about using chalk paint is that you are supposed to be able to paint without sanding or priming. I usually sand a little but not much (call me old school). This piece was particularly scratched up and shiny so I sanded more than usual after wiping the whole piece down with a damp cloth to get all of the dust off.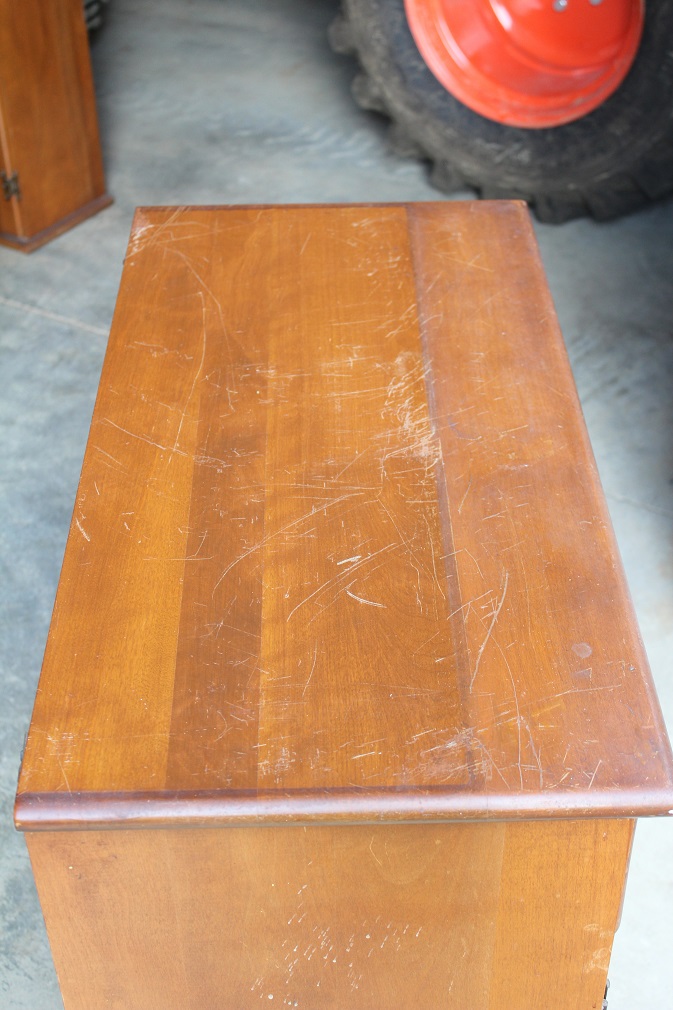 Lesson #2: When in doubt sand and sand some more if the piece is especially shiny and you are using something other than chalk paint.
Make sure the surface is ready and the paint has something to stick to.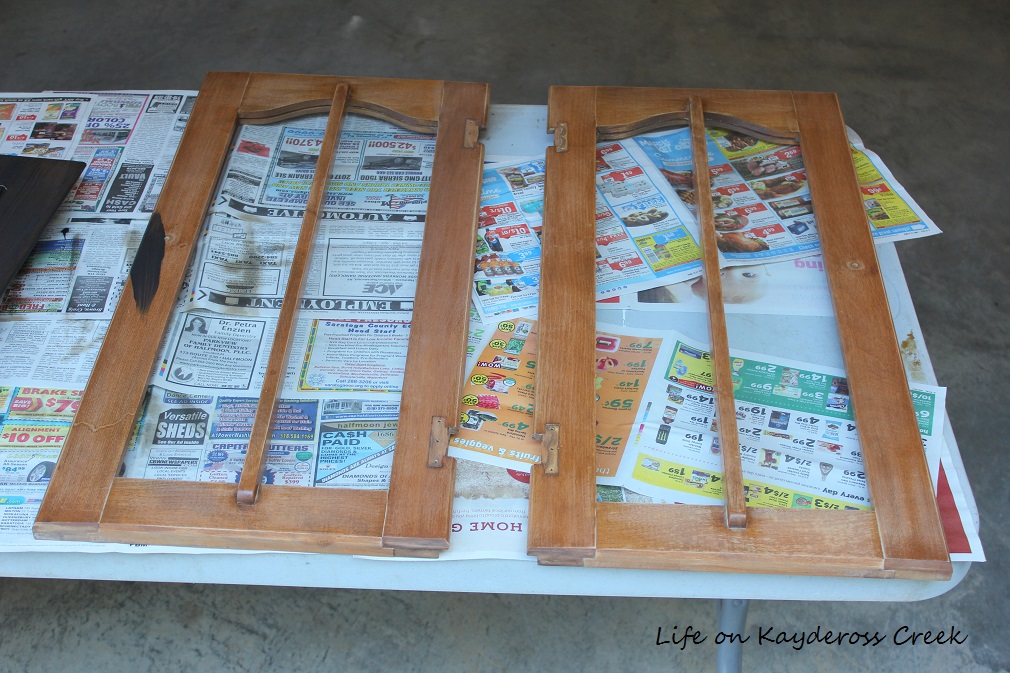 I could totally tell where I had sanded and where I hadn't when the paint was going on. I should have spent the extra time sanding. It would have been easier to apply with more consistent coverage. This brings me to lesson #3 in this Hutch Makeover.
Lesson #3: Consider using primer. You'll save time in the long run.
Again, having used chalk paint so often, I skipped the primer. I should have used it for better coverage but, truth be told, I just didn't want the added work. In reality, it would have made a difference in the end with less fussing with the brush to get even lines and probably a better appearance overall.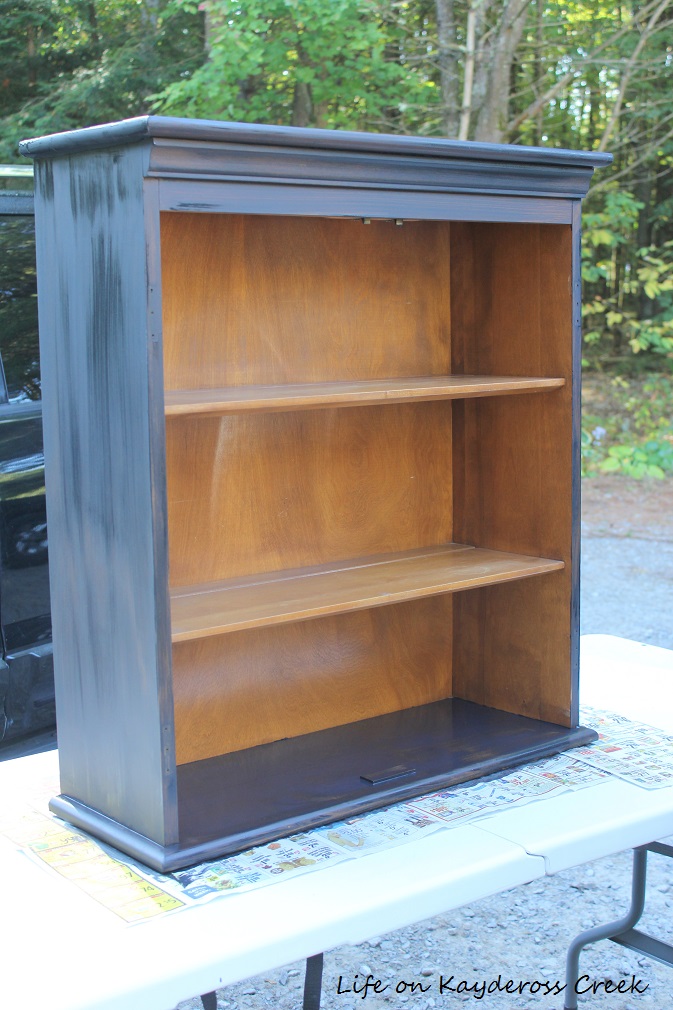 Lesson #4: Don't paint when it's too hot or too cold outside.
It was probably too warm out for me to paint as the sun was shining and the paint sort of clumped a bit. It wasn't awful and I was able to brush where it ran out. It also happened more where I did not sand enough.  Double whammy.
Small win: In the middle of painting the top, I decided to NOT to paint the inside. I just liked the way the wood popped off the black and am very happy with the way the final product looks. 🙂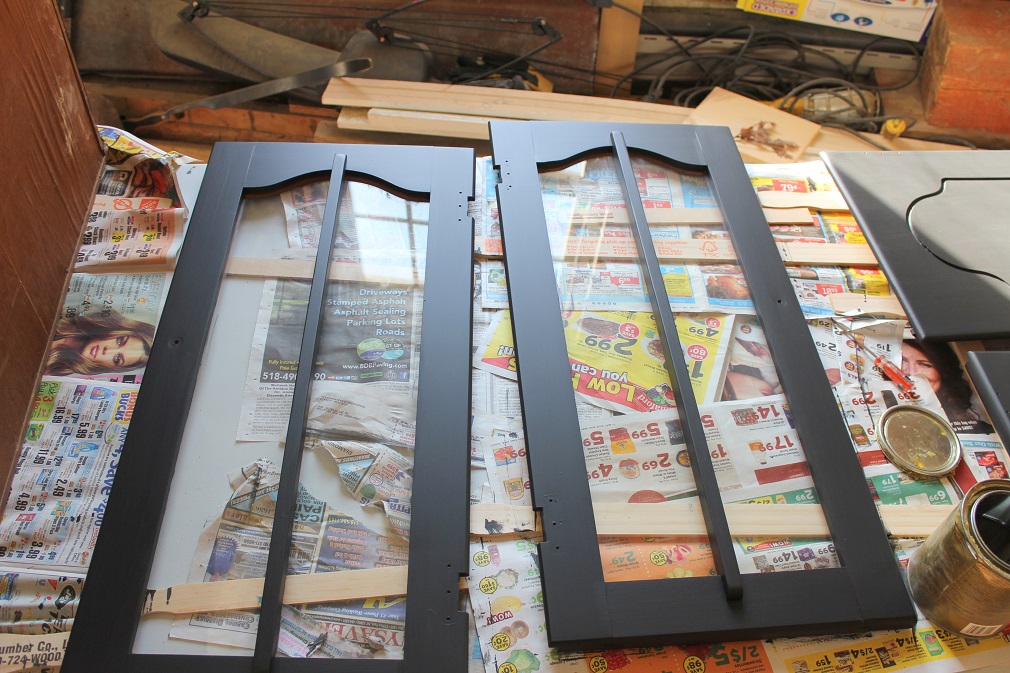 Lesson #5: You may think you have a steady hand, but sometimes you don't.  Consider taping the edges of the glass with painters tape.
I haven't worked on very many pieces with glass. Even my antique cabinet makeover with the glass sides didn't seem this hard. I think it was just where the seam was in the middle of the doors that got me. Usually a really good brush will help. Let's just say I spent some time chipping away with a razor blade to clean this one up.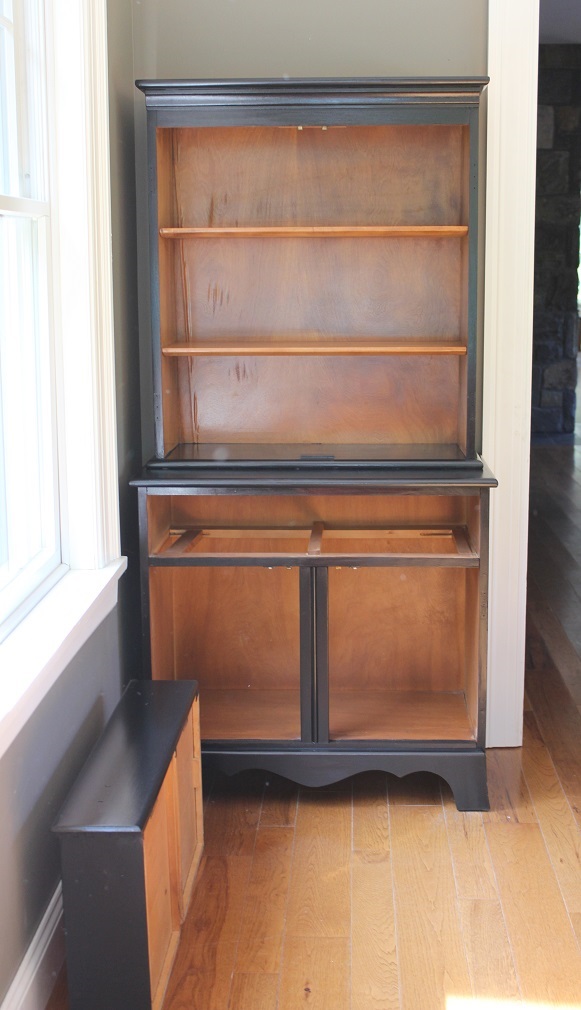 Lesson #6: Dark paint shows brush strokes way more than light paint.
I had to be really careful when brushing on the paint and go over it a few times in certain areas to make sure the brush strokes blended it. I think if I use black or very dark paint again, I will use the sprayer.
BTW, And it also shows dust more.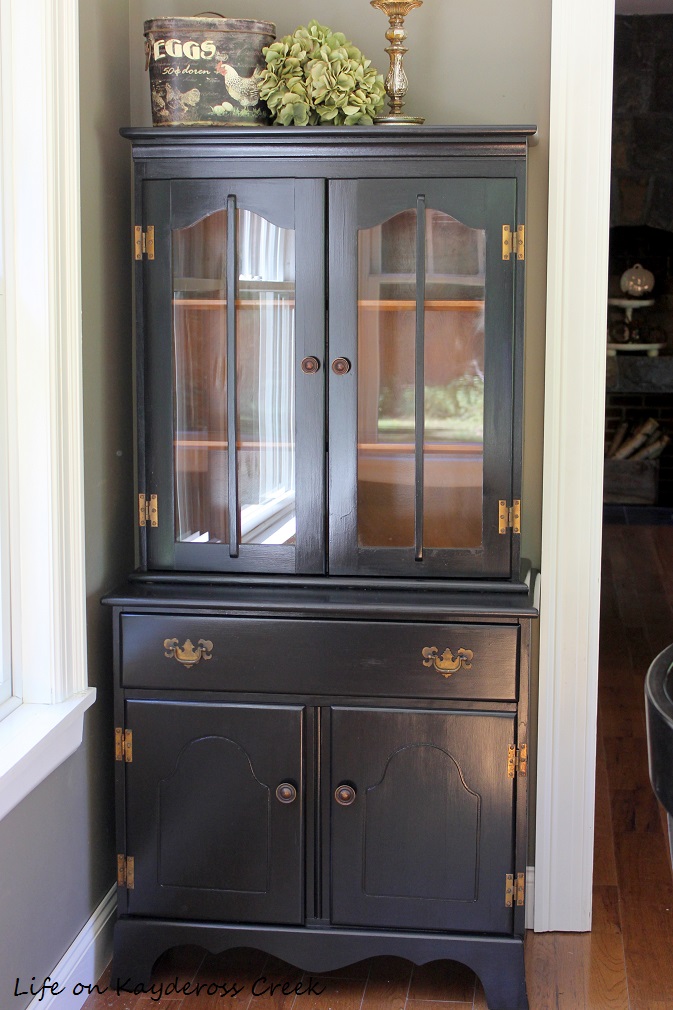 UPDATE: I skipped an important step when I posted this originally and that is I gave it a coat of satin polyurethane. I was afraid the paint would chip a little since I didn't use primer.
Lesson #7: Things don't always go as planned.
So originally, I kinda liked the color of the pulls as they were. I decided to put them back on as is (reference lesson #1 for difficulty in doing this). Hubby didn't like it at all and when I had a chance to walk away and come back to it, I decided it was a no go. I tried a few other colors and then finally settled on my go to spray paint, Oil Rubbed Bronze. On and off with the pulls was a pain.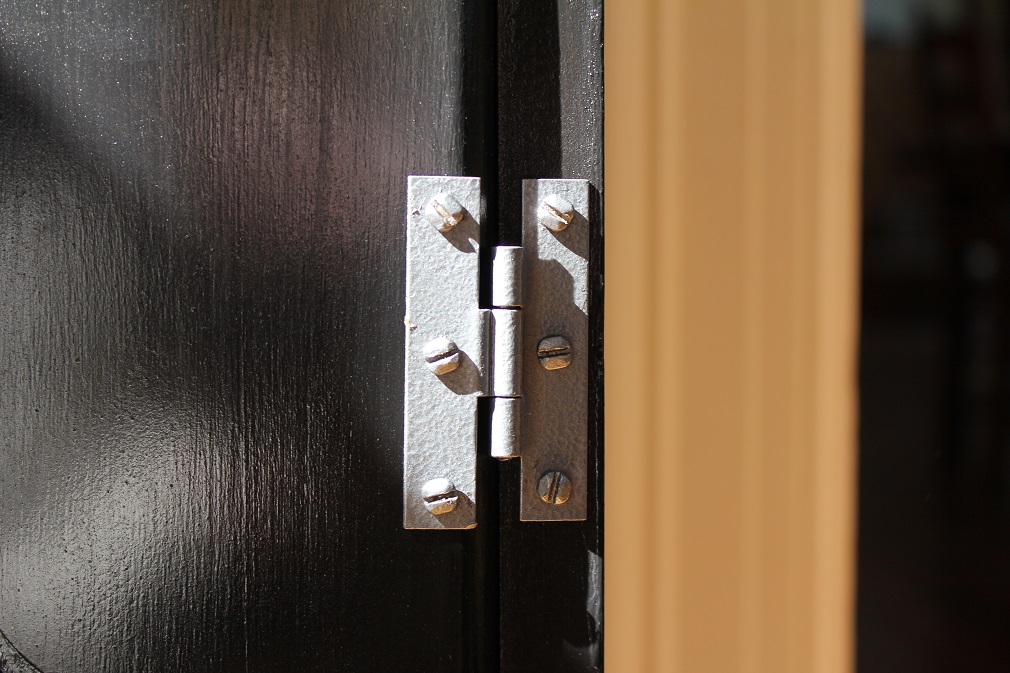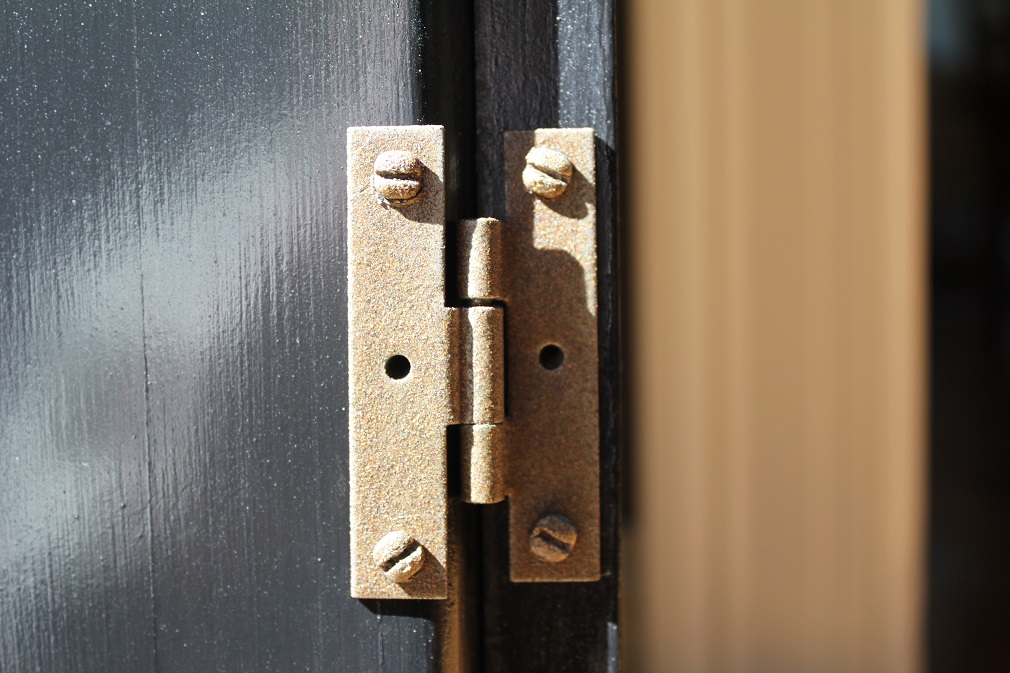 After all was said and done, and all those reminders above, I love the way she looks in her new home.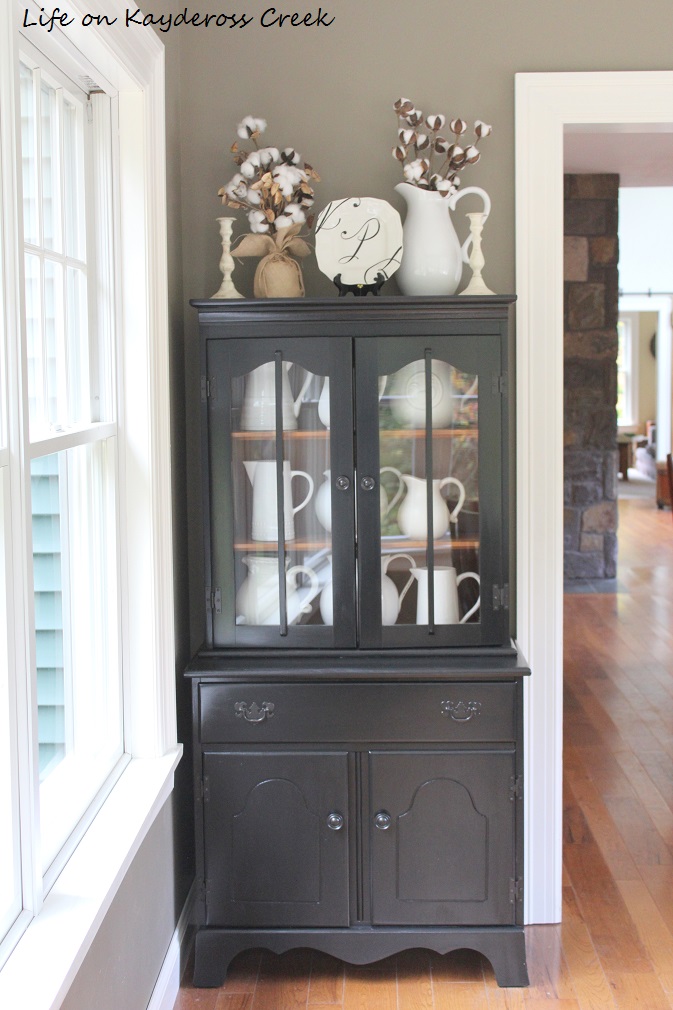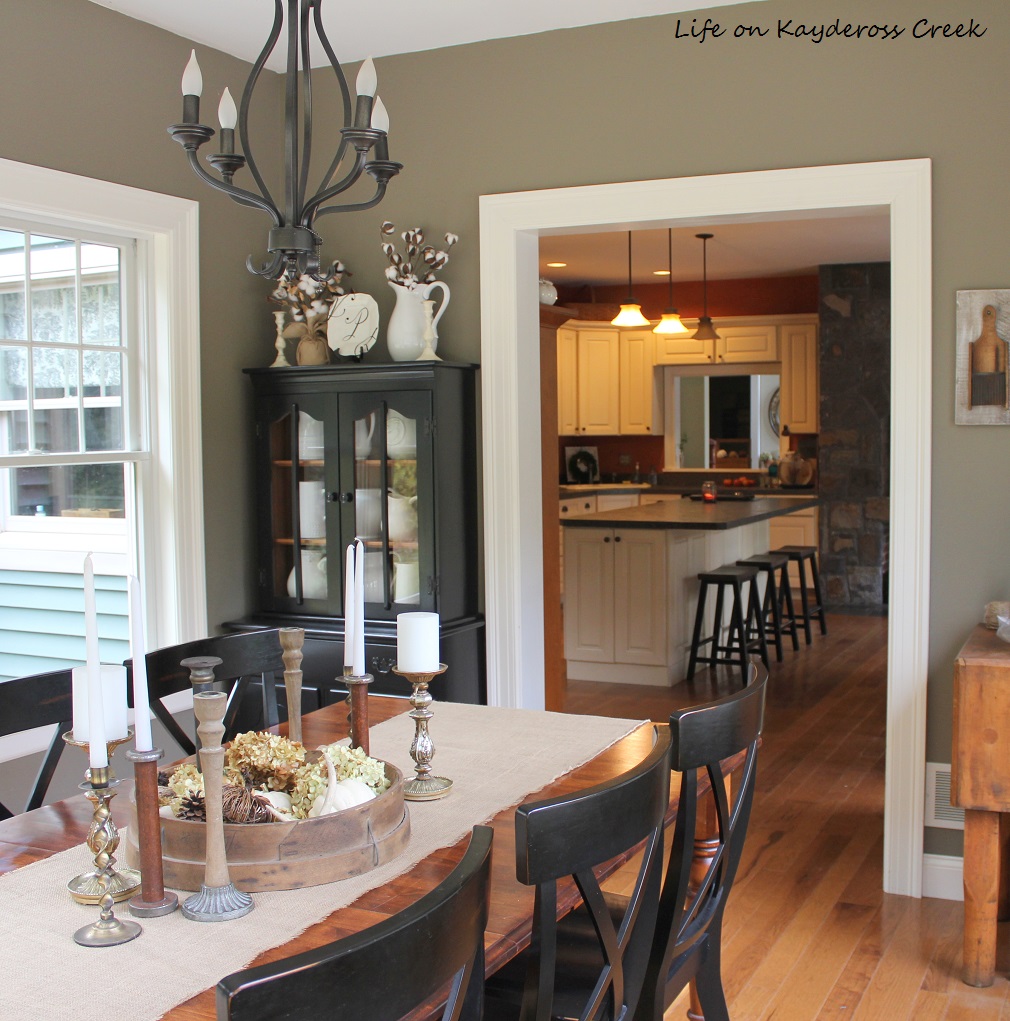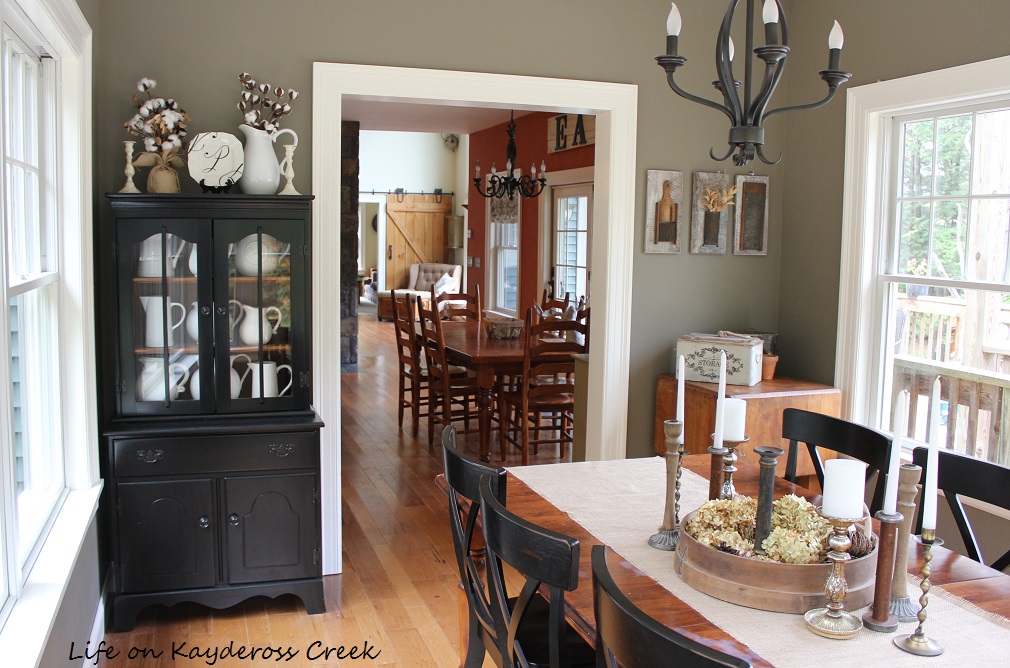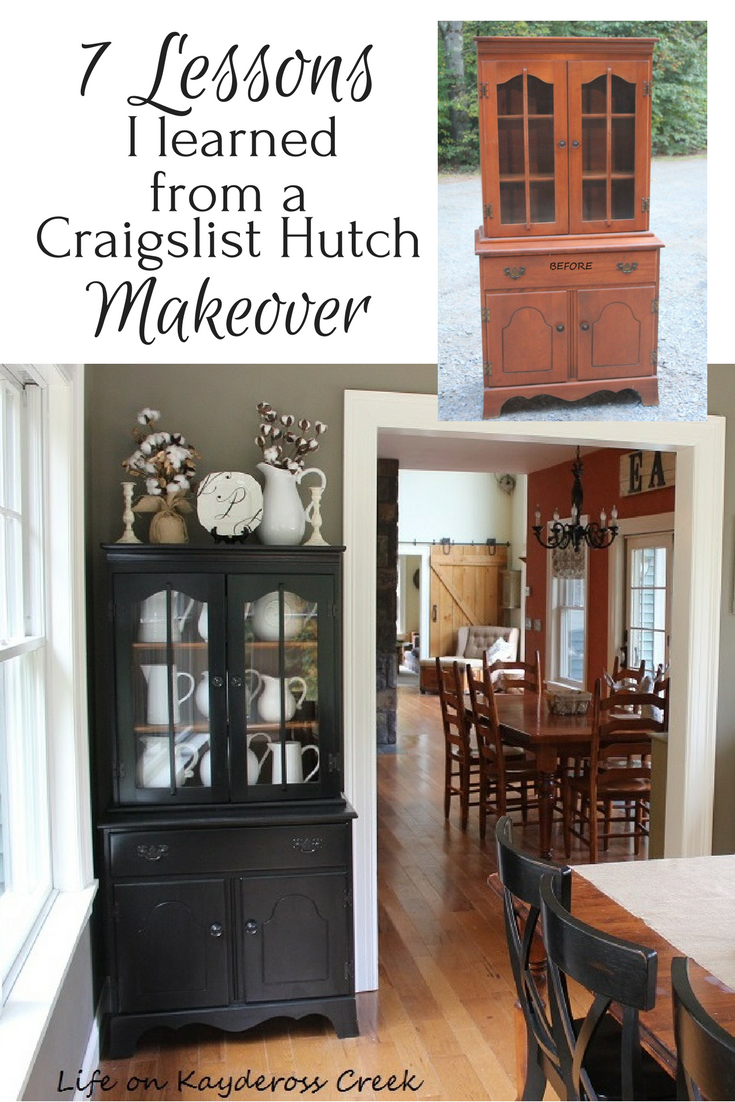 I always learn something from every furniture makeover or project I do but this hutch makeover was a doozy.  Whatever project your working on or have planned, I hope it goes smoothly and remember, make it your own!
Happy DIY'ing!
Col
Other furniture makeovers to check out: