I'm crazy excited to share this painted furniture project with you today as part of the Fab Furniture Flippin' Contest™ sponsored by Pure & Original Paint.  The theme for April is Pure Colors – Original Elegance. This project was a labor of love because of the piece I chose but it was sooo worth it! It was also something I had wanted to do for some time and this was the perfect opportunity and the perfect sponsor. Turns out, I loved their paint in all it's chalky goodness!
This post contains affiliate links. I received free paint from Pure & Original in exchange for writing a review on the blog.  Although this post is sponsored, all opinions are 100% my own. See my full disclosure here.
So we were challenged to make over any piece of furniture. I chose this bad boy which I picked up a the Salvation Army for, wait for it, $35. I know, right?! I had to have it but had no idea what I would do with it, until now…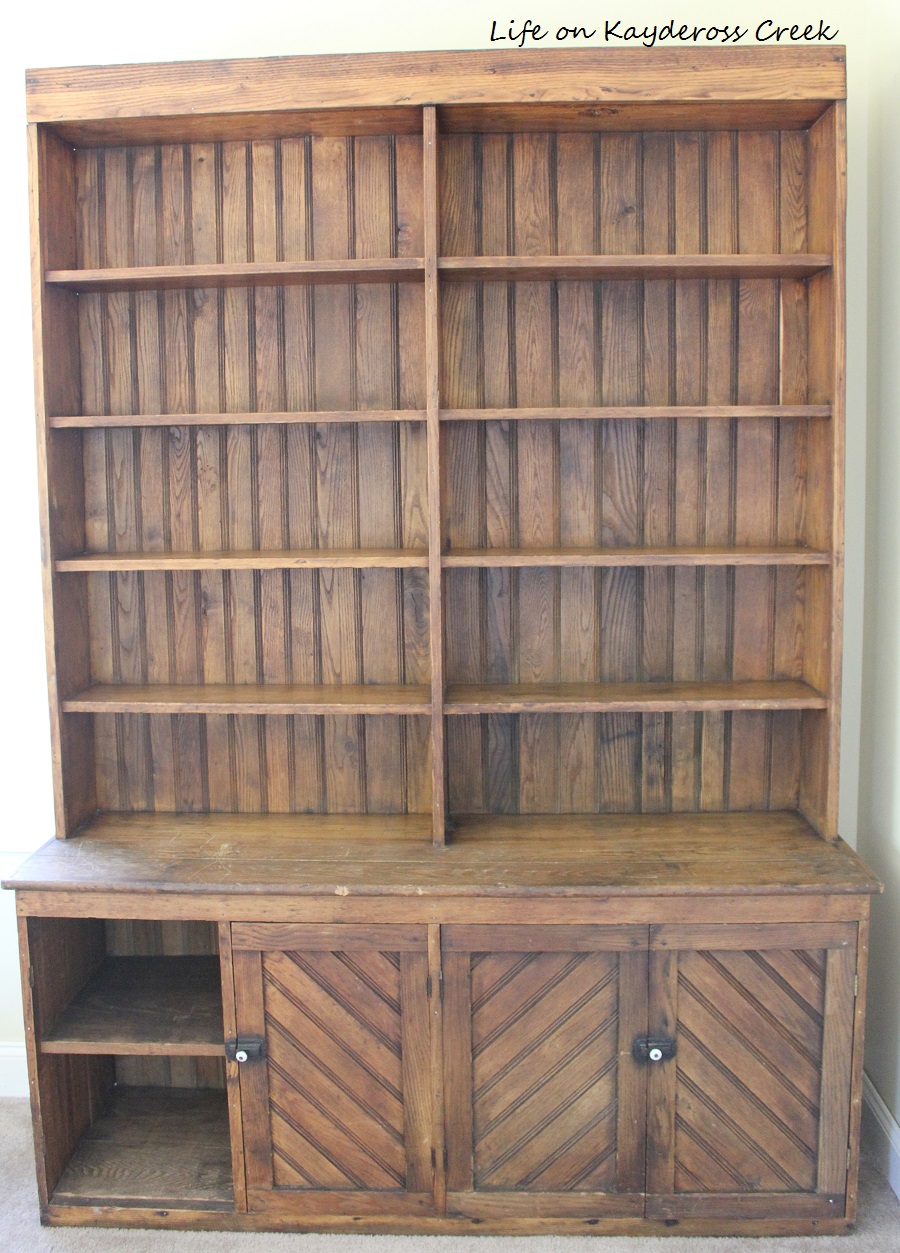 It was really beat up but I loved the size and the style of it and you could not beat that price. It took a really good cleaning and some spackle to fill in some of the big holes to get it ready to paint.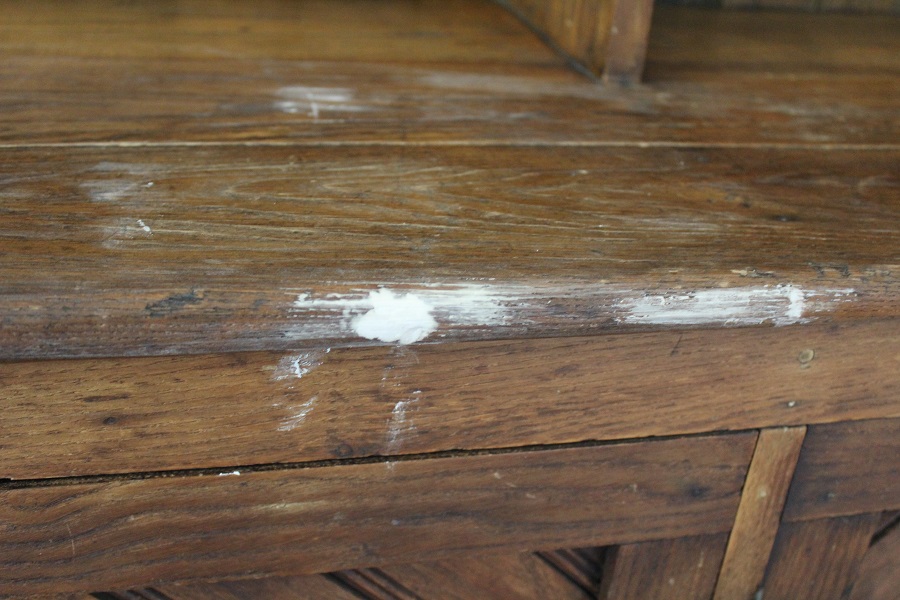 The one thing I didn't do to get this piece ready to paint was sand it or prime it first. The paint went on and covered so well without it. My plan was to layer the colors and then antique the piece so that the lighter color would show through the darker just a bit along with bits of the original wood. I started out with a color called Silverplate as the first coat.  It was much lighter than it looks here and almost had a blue-ish tone.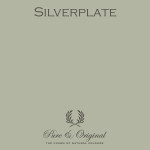 The second color was the darker color, which was called Silver Like. It was very gray and really pretty!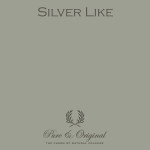 I used about 1.75 quarts to cover this giant piece so the paint went pretty far. The results was a wonderful smooth chalky finish. If you were painting something that you wanted to look a bit more elegant this paint would work great too but for my purpose, aging the piece, it was perfect. After it had dried for a couple of days, I went around the edges with some 120 sandpaper. The lighter color came through here and there and with a little harder pressure on the sandpaper the wood finally came through. The result on this antique hutch makeover is a gorgeous, chippy, rustic goodness and I love it!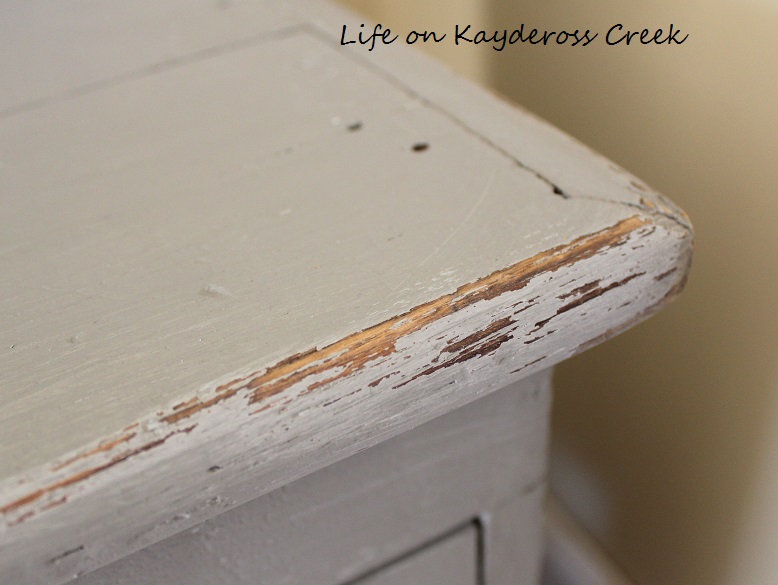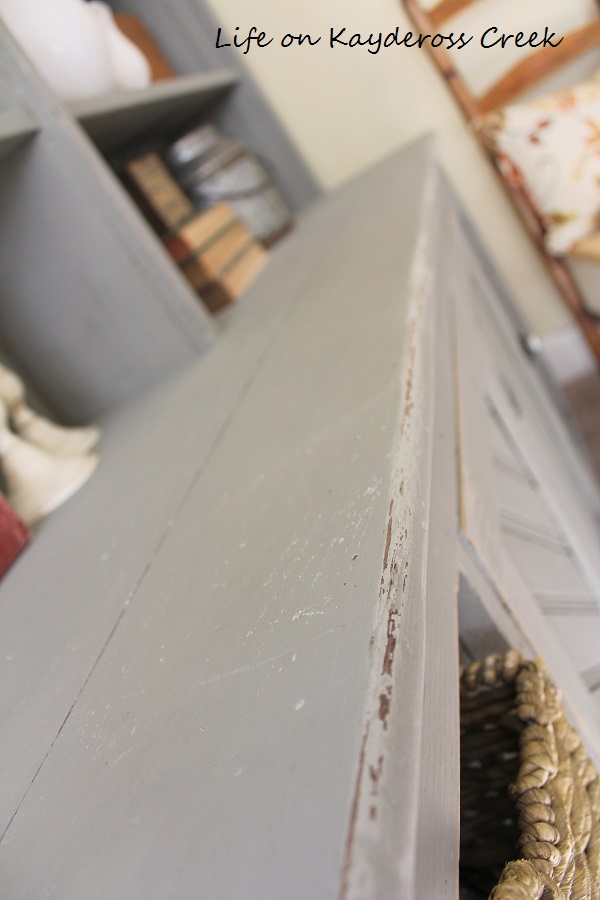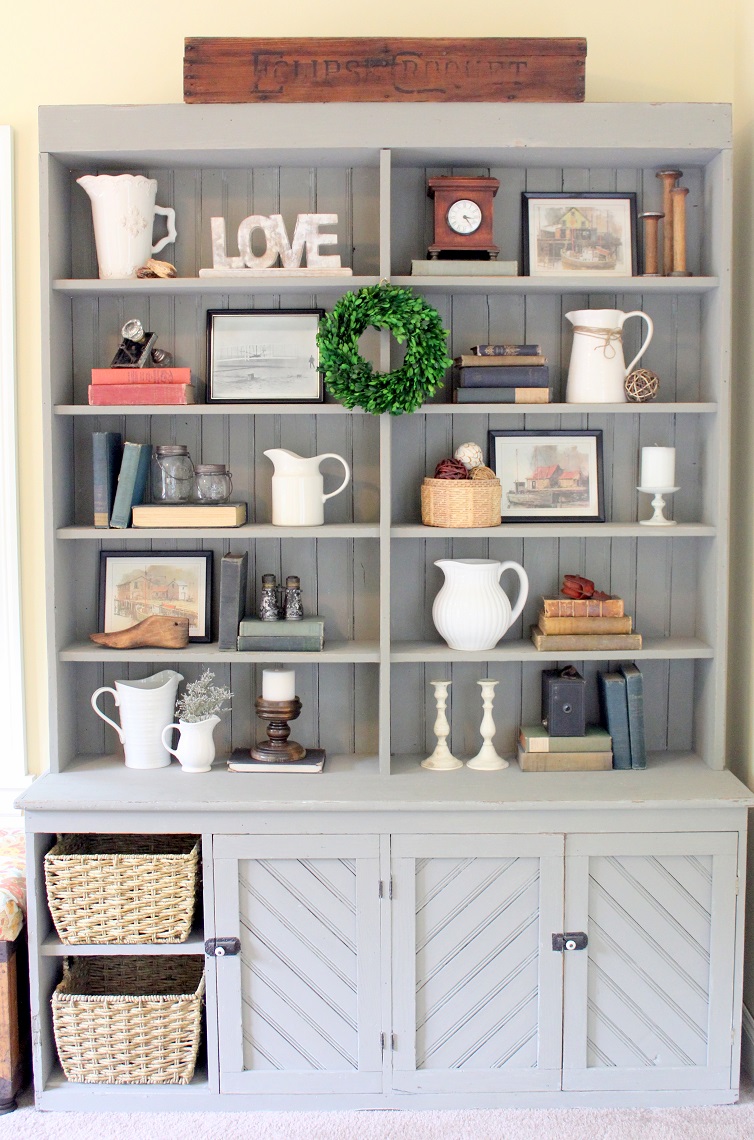 I love that there are so many different ways to style it. I love mixing quirky antique pieces like the old camera and binoculars with new pieces like the clock and my go to favorite, white pitchers. I can't wait to decorate it for each season and Christmas!
Although I have had some of these things for some time, you can shop this look below with similar items I've found…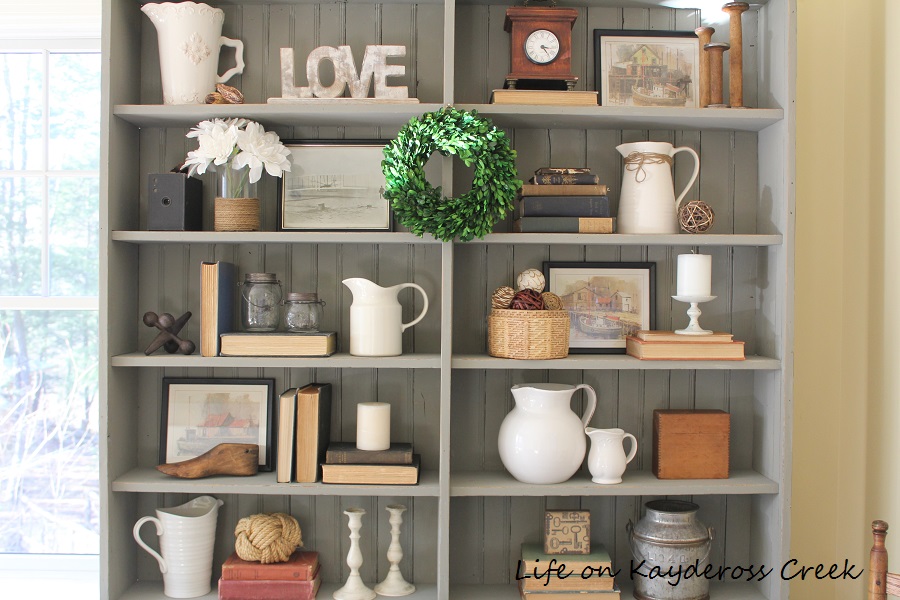 Similar Options: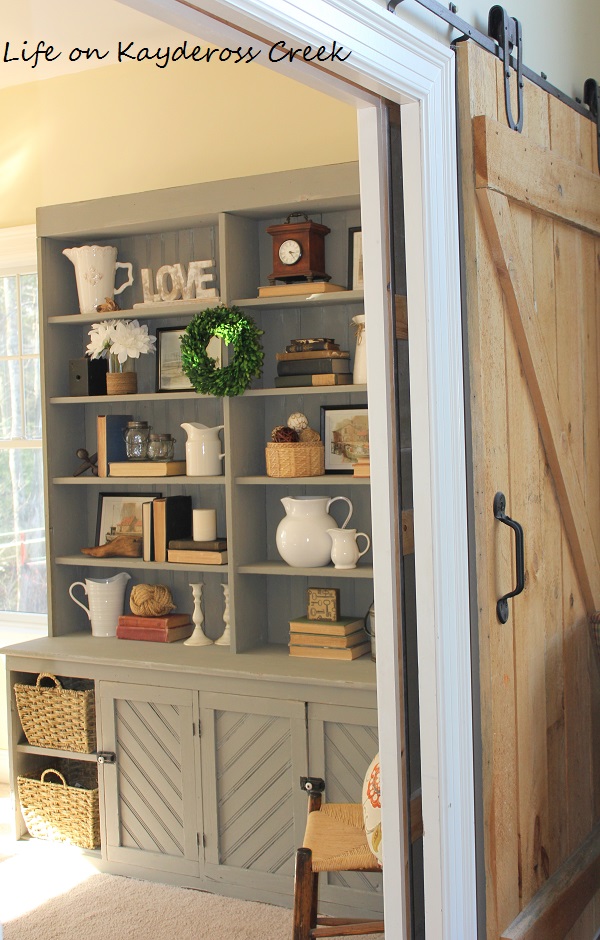 From this…                                                                                                                                       To this….
I would definitely use this paint again. It has a beautiful finish and the colors are really pretty. My husband likes the colors I used so much that we may end up painting the mudroom the darker color. In addition, the company was great to work with. They were so professional and organized from the ordering process to follow up and delivery.
It's amazing the character painted furniture adds to a space. If you have a piece of furniture you are not sure what to do with, why not give it a makeover and do something outside your comfort zone.  If you'd like to check out the Pure and Original Paint website you can go to https://www.pureoriginalpaint.com/usa/?ref=123.  (affiliate link – for more information please see my disclosure policy)
For more inspiration, check out the other entries in the Fab Furniture Flippin™ contest at Anastasia Vintage or Thirty Eighth Street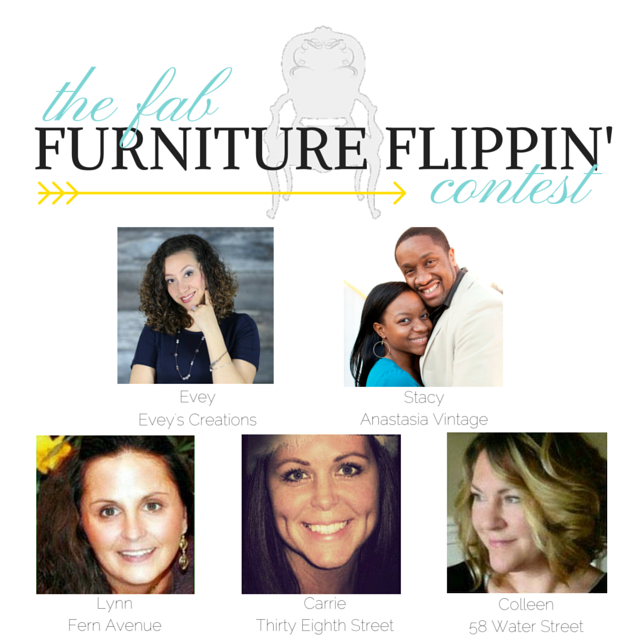 For more information on painted furniture and the Fab Furniture Flippin' Contest™ go to info@fabfurnitureflippincontest.com.
If you like painted furniture, check out some of my other projects.
Happy DIY'ing!