We picked up this poor little antique sewing table at the Brimfield Antique Show and Flea Market last year for  $30. It was in really rough shape but it had such character I knew we could make it pretty again. What a great project for the thrift store (in this case, flea market) upcycle challenge?
The Rules:
Upcycle an item(s) from a thrift store, resale store, or garage sale into a new piece of decor.
There's no monthly theme.
There's no budget to stick to.
Meet the Hosts
Amanda | The Kolb Corner    Maureen | Red Cottage Chronicles   Kim | Made in a Day
Dru | Polka Dot Poplars    Erlene | My Pinterventures    Colleen | Life on Kaydeross Creek    Pili | Sweet Things
Shirley | Intelligent Domestications    Debra | Shoppe No. 5    Marie | DIY Adulation Ann Duct Tape and Denim
Chelsea | The Johnsons Plus Dog    Jes | My DIY Envy    Lindsay | Crazy Organized Megan Come on Get Crafty
Molly | Just a Little Creativity    Ashley | 3 Little Greenwoods    Kimm | Reinvented    Michelle | Our Crafty Mom
Jeannee | Shepherds and Chardonnay   Sue | A Purdy Little House   Sara | Twelve on Main
Claire | Pillar Box Blue     Chelc | Inside the Fox Den    Kim | Farmhouse Made   Victoria | Dazzle While Frazzled
Sherry | Savvy Apron    Jennifer and Vicki | 2 Bees in a Pod    Lora | Craftivity Designs
  Denise | My Thrifty House   Toni | Small Home Soul
Make sure you follow our board on Pinterest for more upcycled decor inspiration!
And a challenge it was…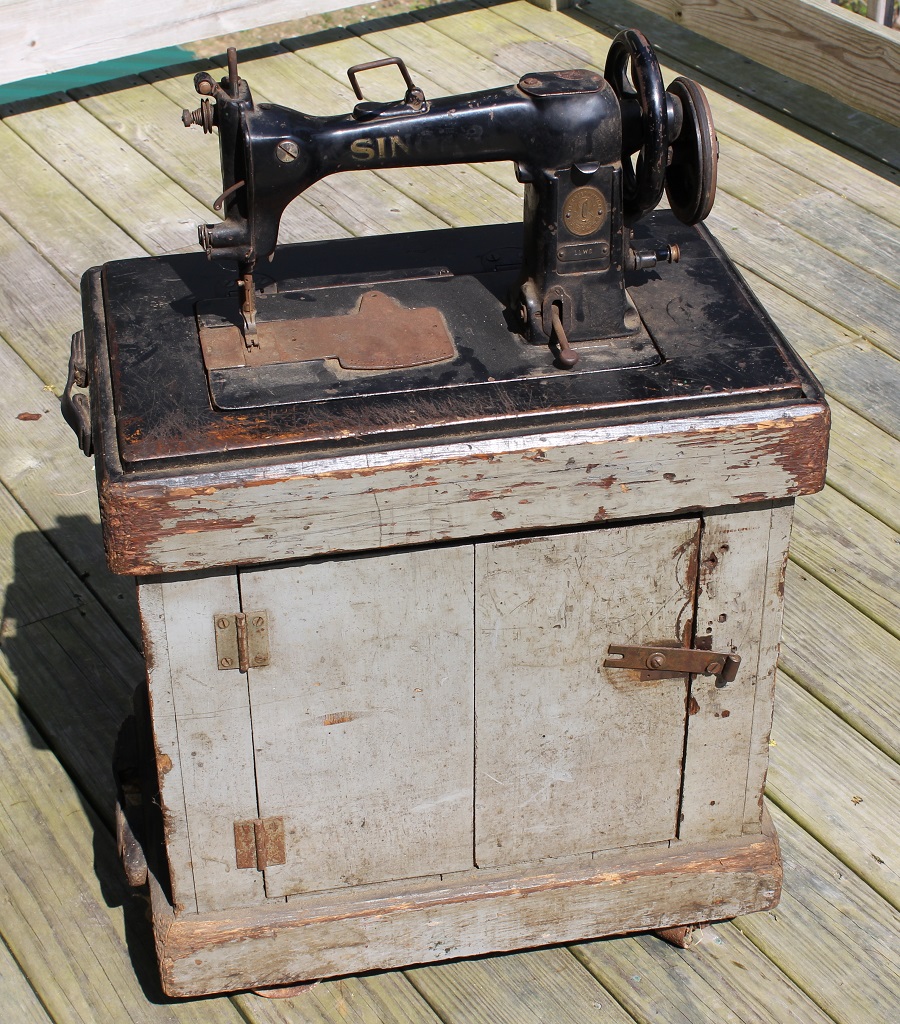 First we remove the sewing machine…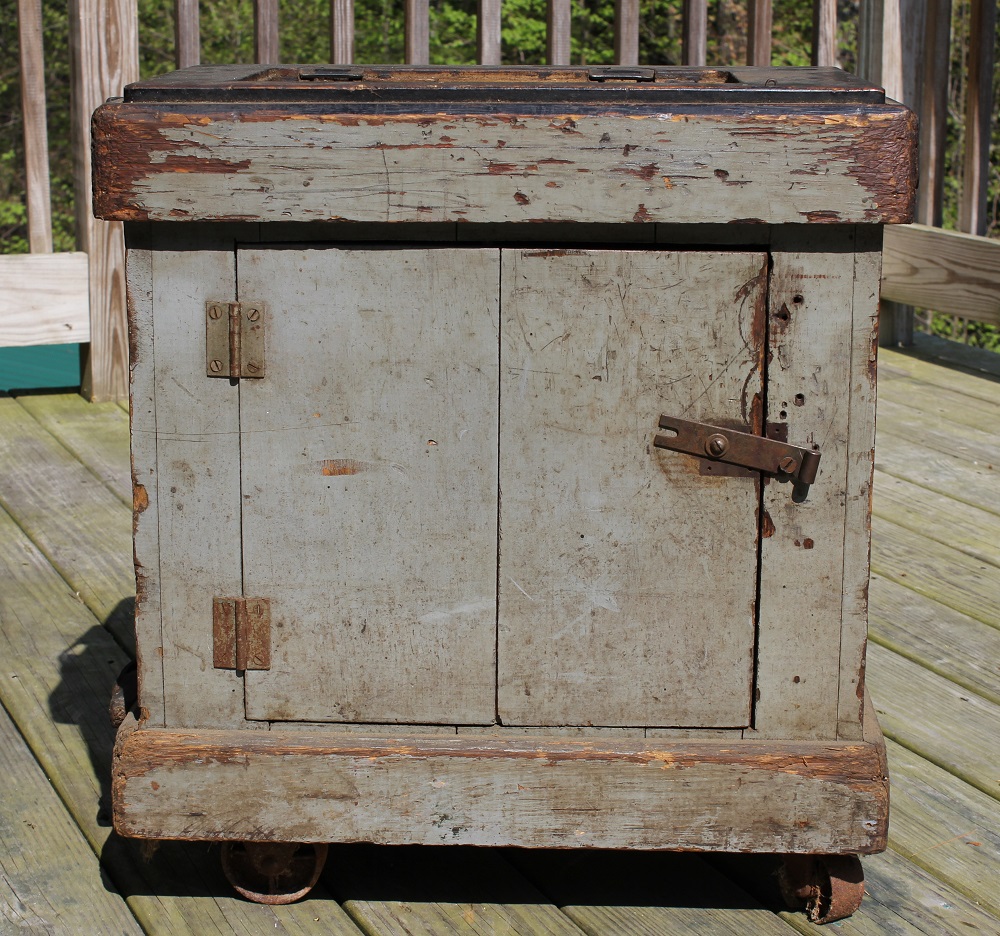 We found all of these cool parts in a compartment on the top that dated back to the 1940's. We started by cleaning it up with some good old fashioned soap and water to remove the grime that had built up.  We had originally thought that much of the grime would come off to reveal this cool gray/blue rustic kind of look but it didn't clean up like I had hoped and just looked dirty. I reluctantly decided to paint it. Unfortunately, I kind got ahead of myself here and had my husband add the top to it before I decided what to do about the color.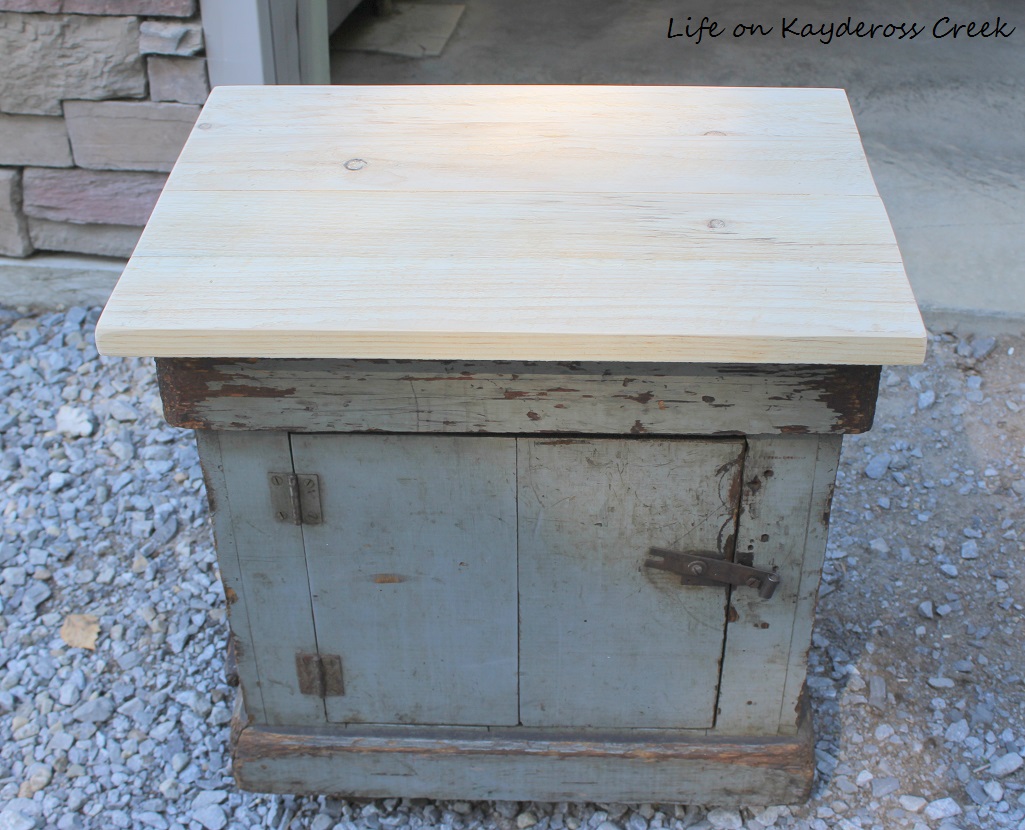 We used our go to wood, rough saw pine from the mill, because we had a few pieces left over from another project.  I sanded the pieces down until they were smooth and stained them with Watco stain.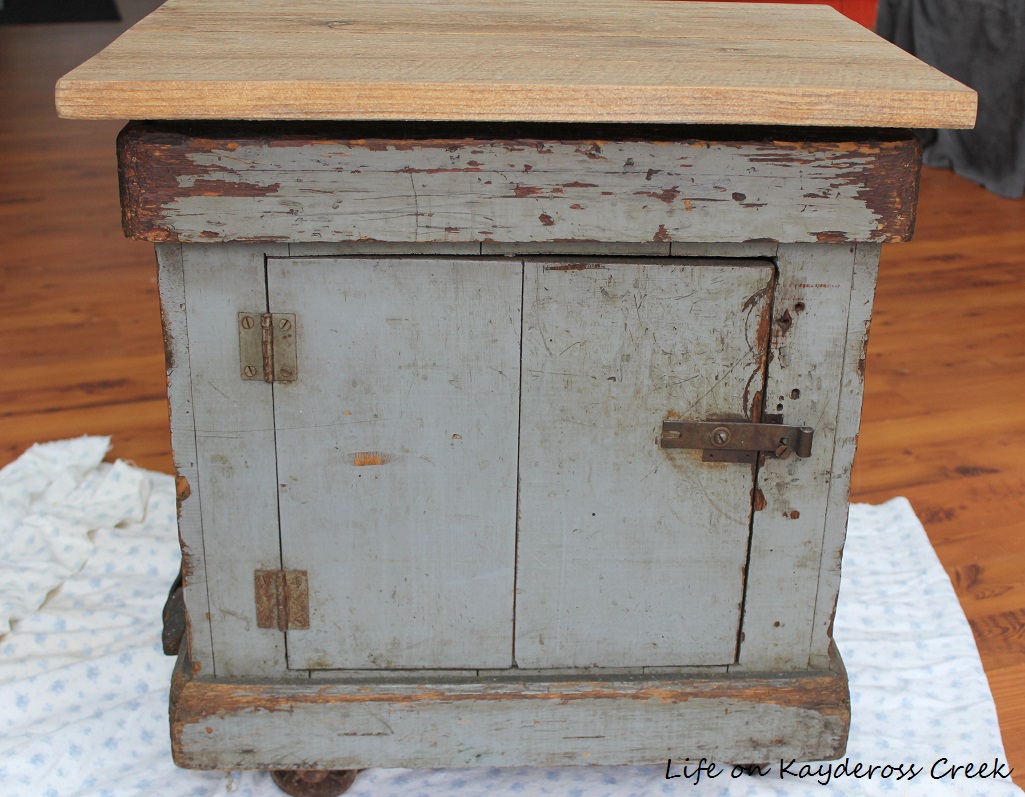 Then it was time to prep the piece for paint. I used regular spackle to touch up all of the holes.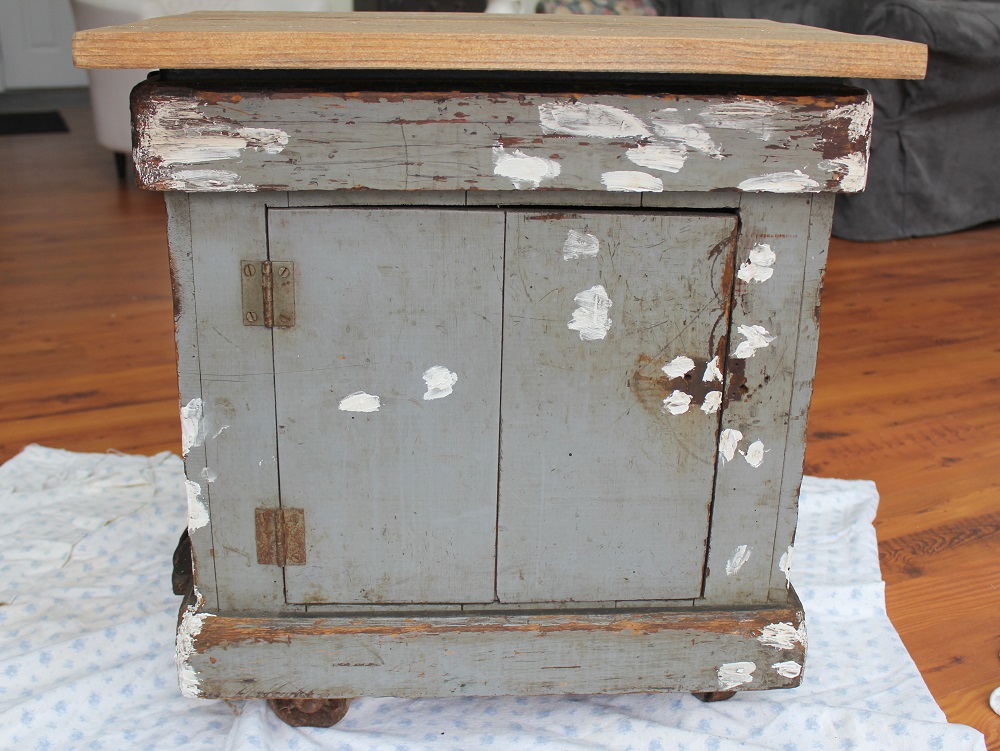 Then I removed the hardware and door. I placed the hardware in a plastic dish and soaked them in lemon juice and salt to remove the rust and grime.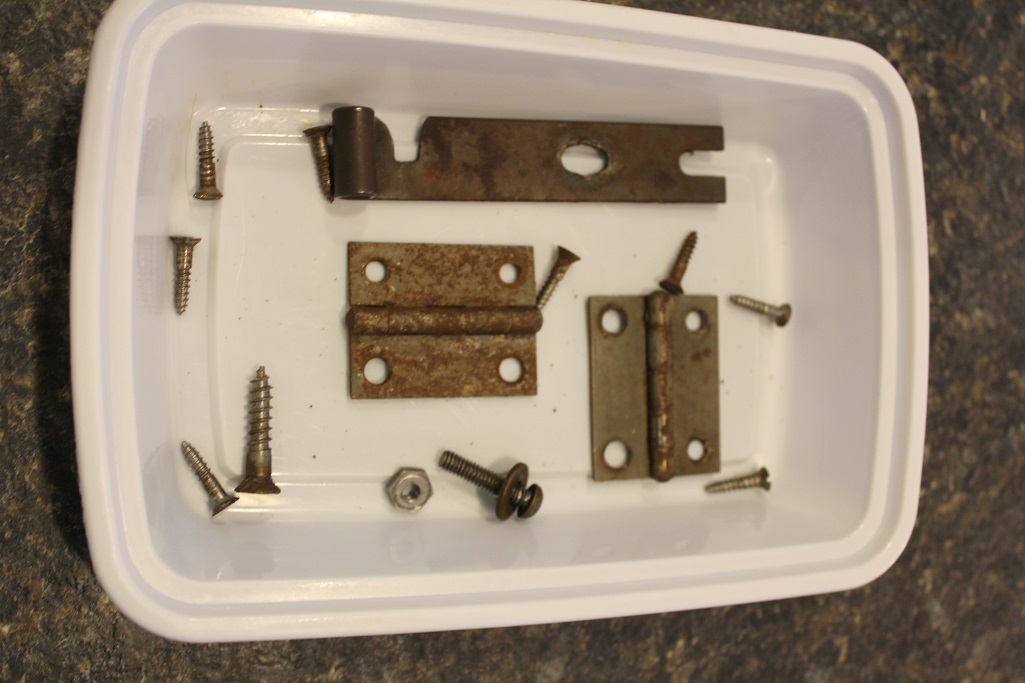 All sanded down and ready for paint…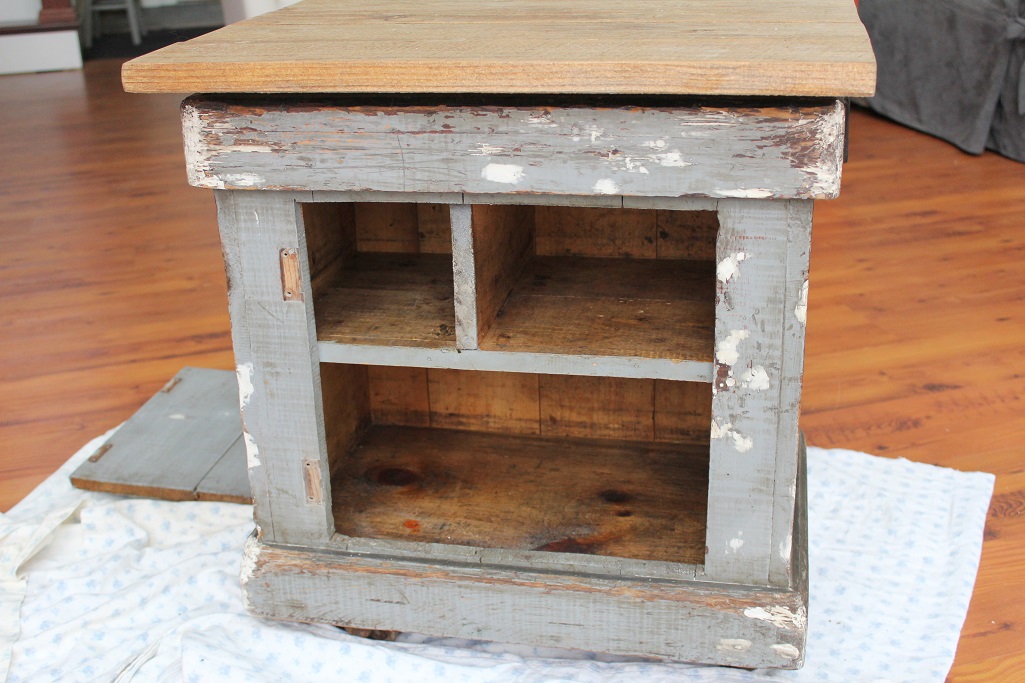 I wanted to try to get the color close to what it was originally. I made chalk paint with some plaster of Paris and mixed black craft paint with Benjamin Moore Green Winter I had picked up in a sample. It was more blue than I wanted but I went with it.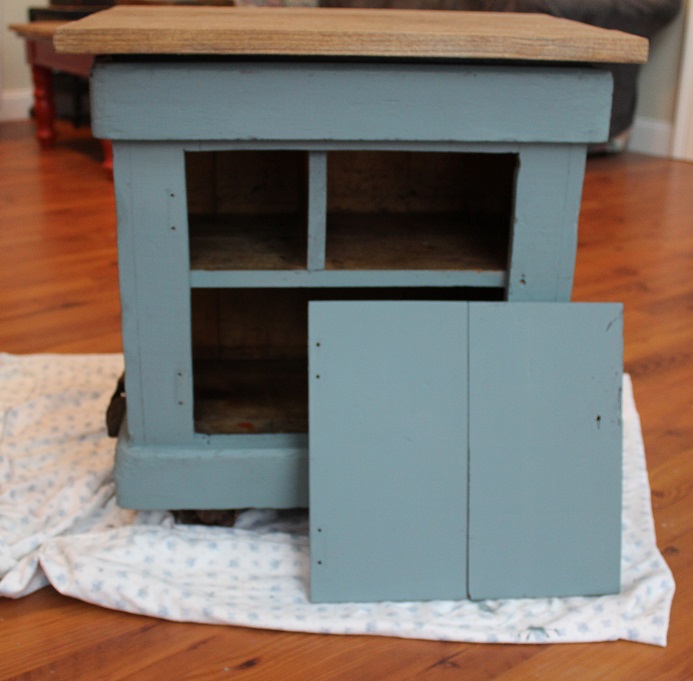 I added the hardware and door back on and gave it another coat of stain to darken it up a bit. I also sanded here and there to make it look more worn and rustic.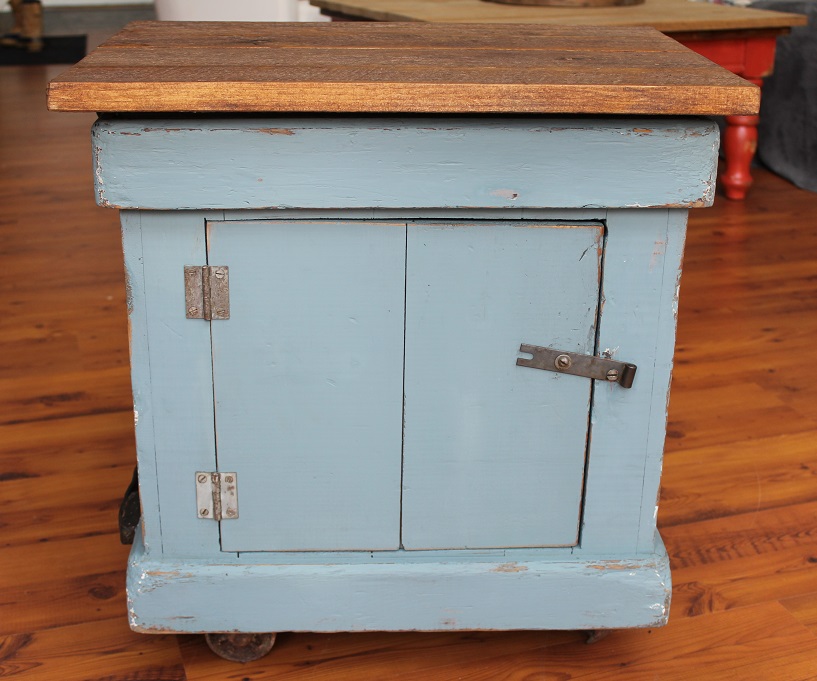 Once I saw it all put back together I didn't like the gap at the top of the table under the wood so I asked my husband to add another layer of wood.  And this antique sewing table makeover is complete…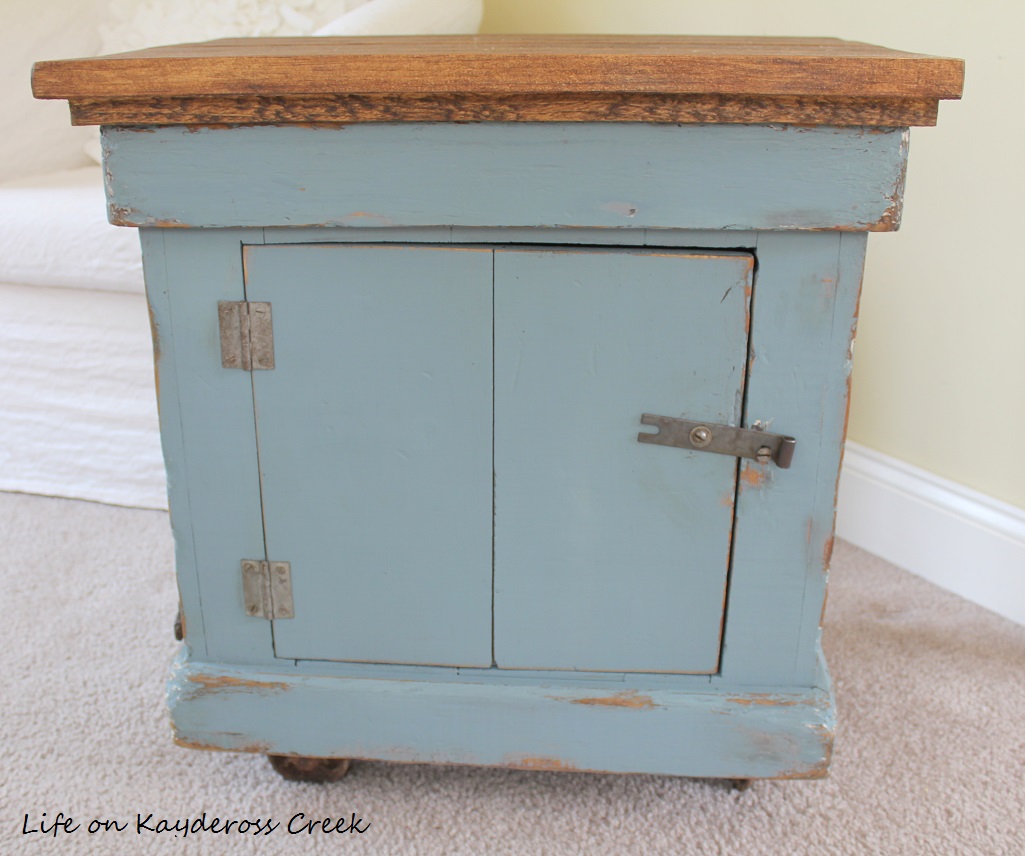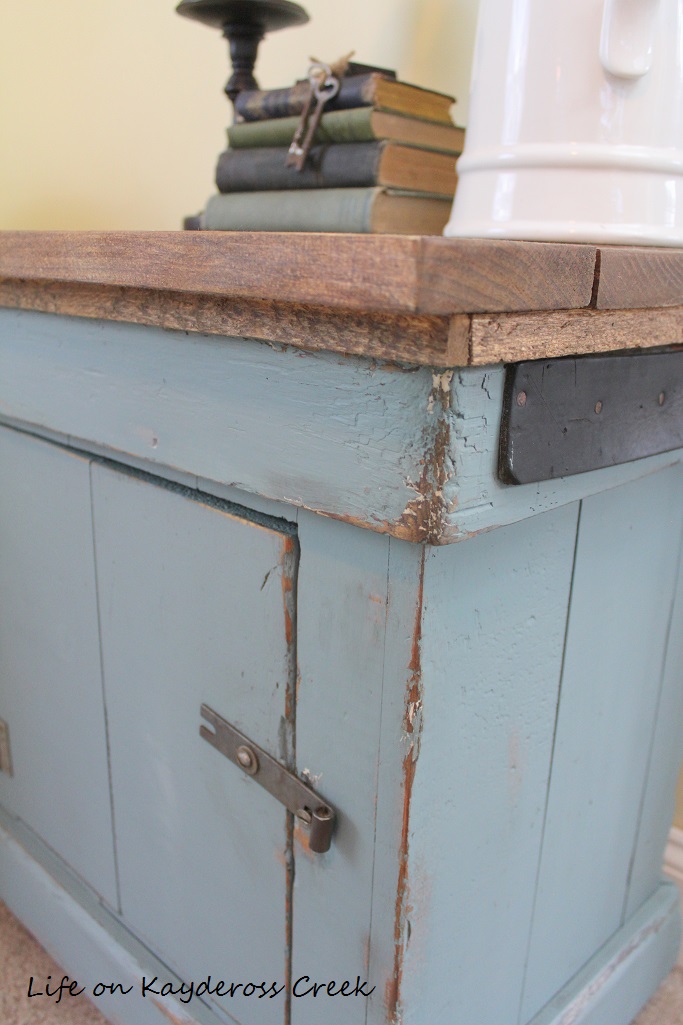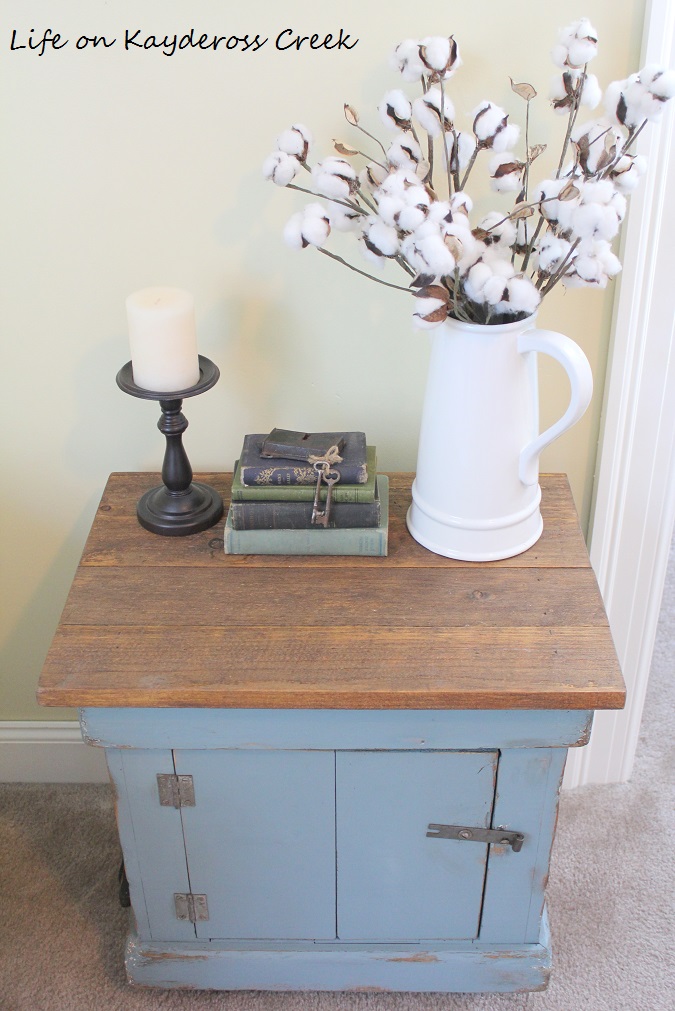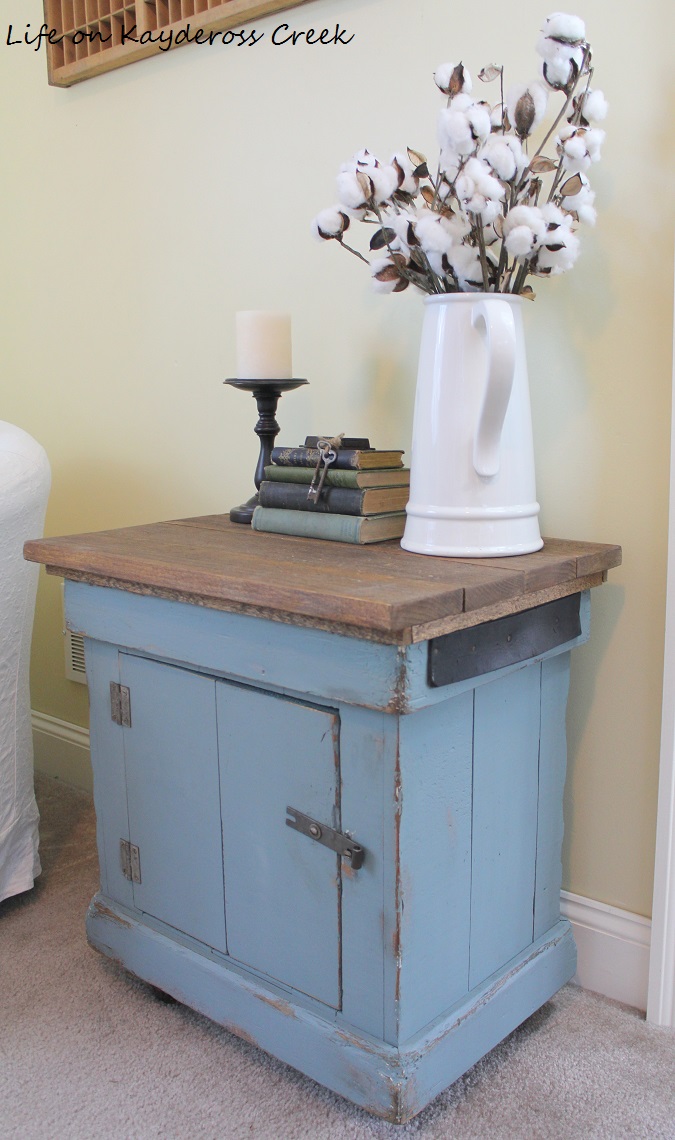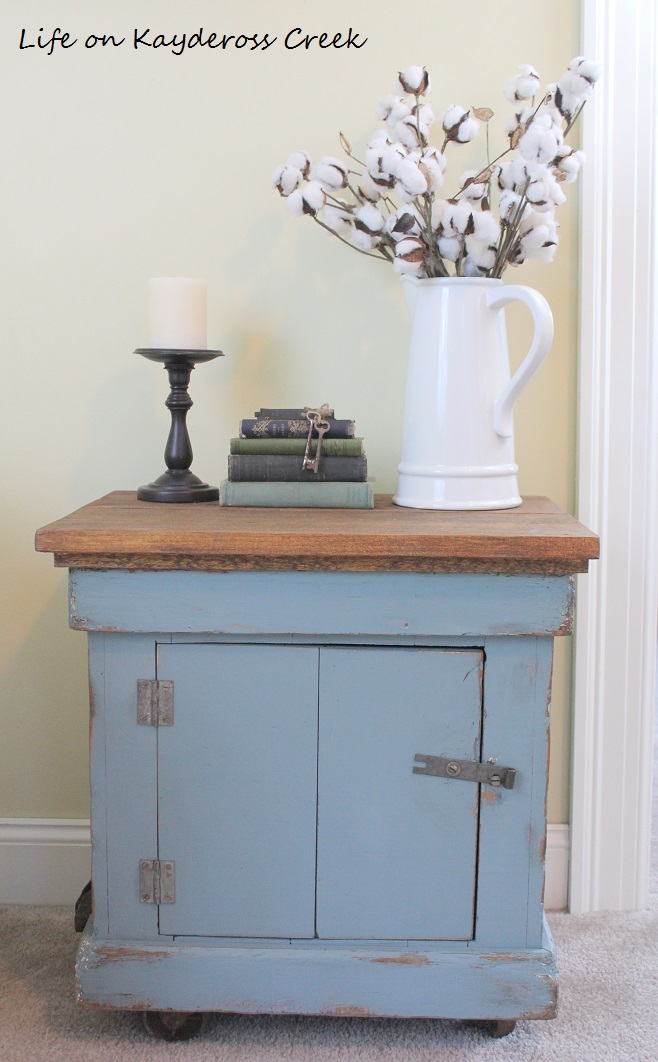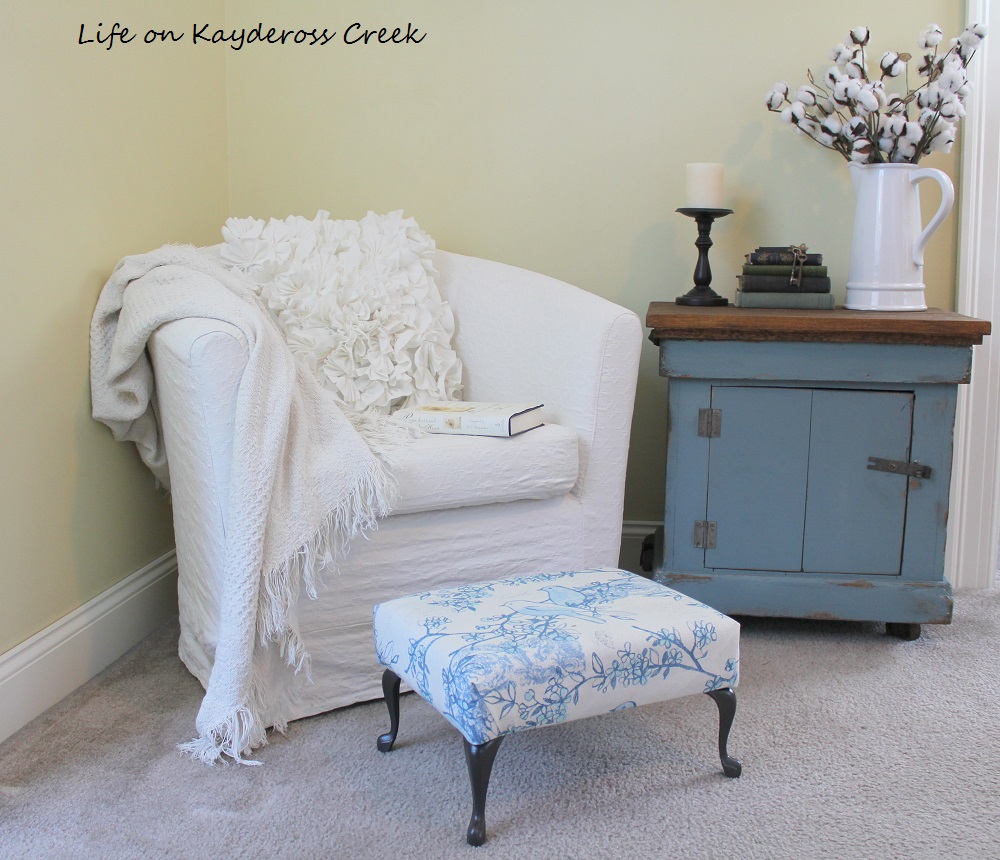 And now for more thrifty goodness!
Check out what my fellow upcyclers created below!
—