One of things I love most about where we live is the spot where our house sits on our property. It's on top of a hill overlooking the Kaydeross Creek and is surrounded by trees. The kids love to spend time outdoors especially stomping in the creek. In order to get down to the creek, you have to work your way across a small gully. It is dry most of the time but rocky and a bit muddy so it can be a bit harry to navigate. My husband's solution? Build a bridge! But not any bridge. An Adirondack bridge of course…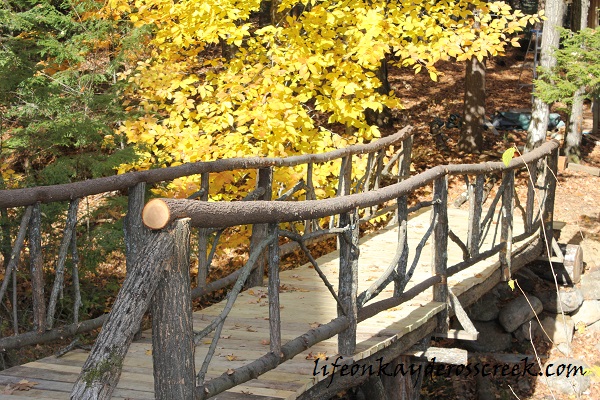 The first order of business was to find strong trees that were tall enough to span the gap which was about 42 feet. This took some time because they had to be the same diameter and species and relatively easy to get to on the property. Oh yeah, how do we get them across?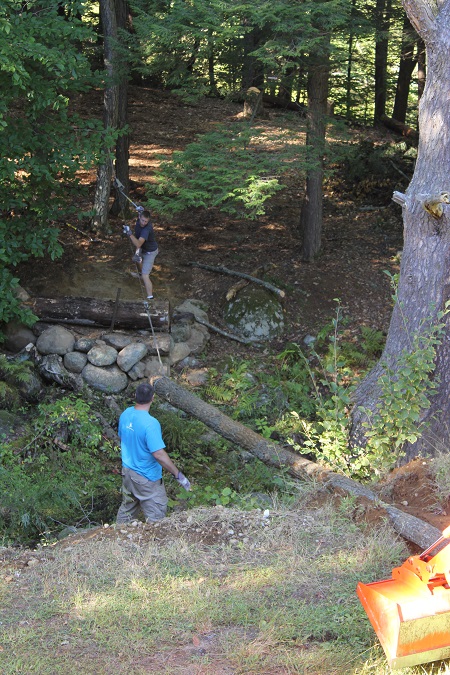 Here's my brother, Jamie helping Hubby get them across. Lots of manpower needed. The tractor helps!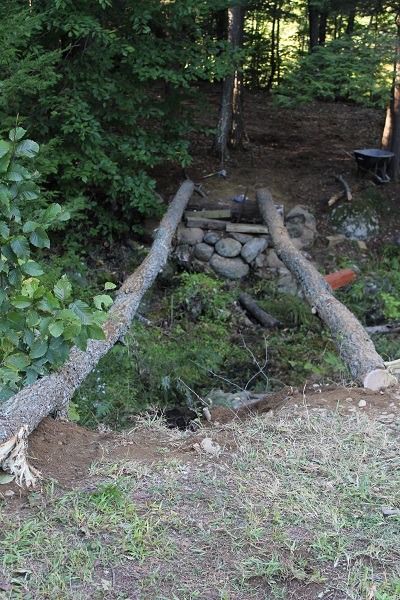 A little creative maneuvering , some elbow grease and the tractor. Two hours later. Hubby had to build up the other side with boulders and braces and then cement to hold it all in place. He was so cute to add our names to it… No one will see it but we know it's there 🙂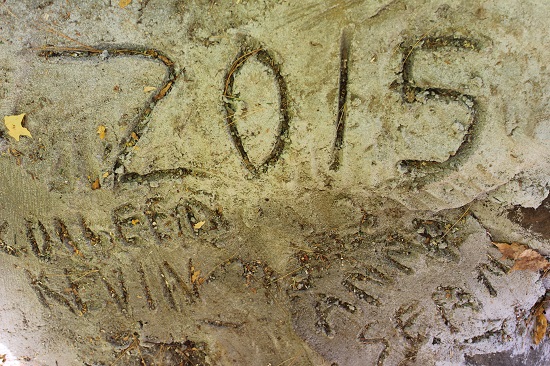 So once he got the trees set in place with cement and stones, he had to brace the middle. He poured cement footings and used thick trees for braces. Then he was ready for the decking. Most of it we had laying around from our deck or other projects but he did have to pick up a few boards. It's kind of mismatched now but it will all weather a nice gray over time and blend in with the landscape. The chickens like to hang out to see what's going on…
For the posts, he used the chain saw to notch out the logs to fit around the base. Next he was ready for the railings. More trees to find…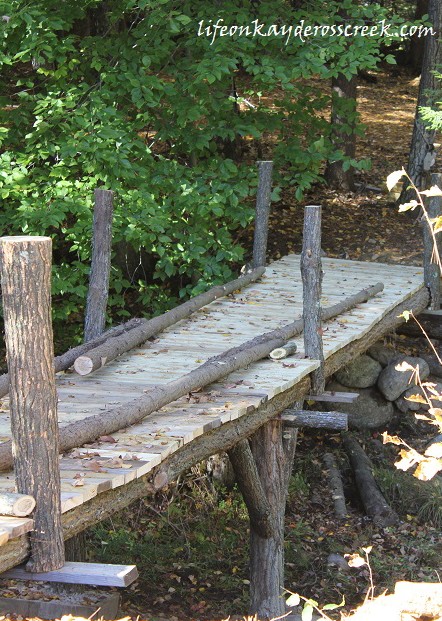 These took some time to set in place as well. Lots more notching with the chain saw. Once that was done it was now a matter of filling in the spaces with smaller tree branches. Lots more cuts at just the right angle..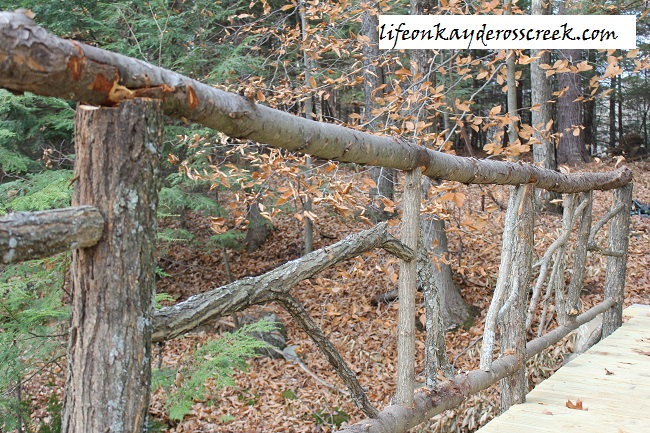 I love the way it turned out!! He spent so much time on the details and it really fits in with the landscape. That little building on the other side is a lean to (upcoming post) where we'll hang out near the fire pit and look over the creek. It's so peaceful here. Every time I stand out there and breath the crisp clean air I think how lucky we are to live here!!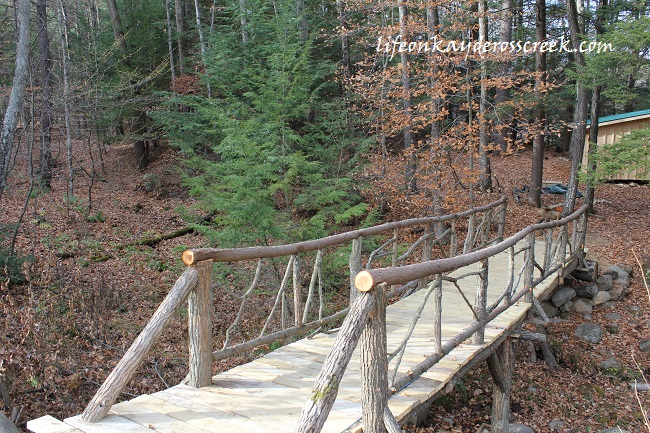 Thanks so much for stopping by today. I hope you enjoyed the build and you'll join us for more of this continued outdoor project in the coming weeks.
Happy DIY'ing!
Col