Hey everyone! I love looking through catalogs for cool decor ideas especially Birch Lane, Pottery Barn and Ballard Designs. They have great stuff but, unfortunately, it's a bit pricey. I happened to spot this farmhouse canister set a while back from Birch Lane. I love the color, the patina and the worn farmhouse look.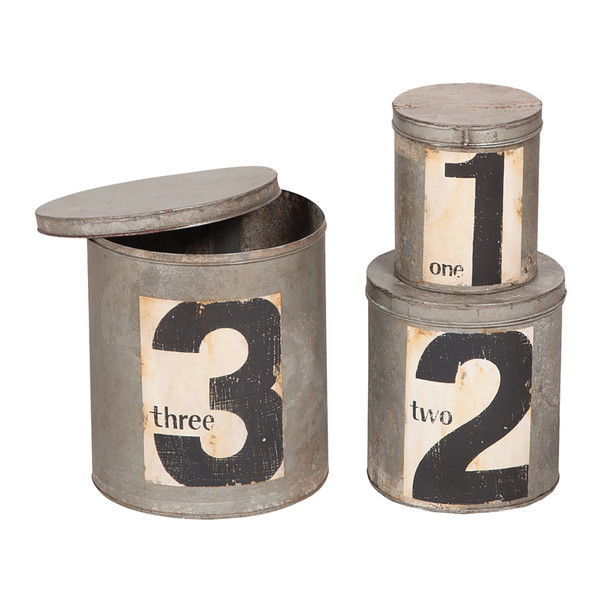 So cute but a whopping $122.99 ON SALE.  Can't do it. What I can do is DIY them! It's so much easier than you think!
Here's what you need:

 
Old tins
Painters tape
Craft paint
Stencils
I picked up these old tins for $2 each at a garage sale.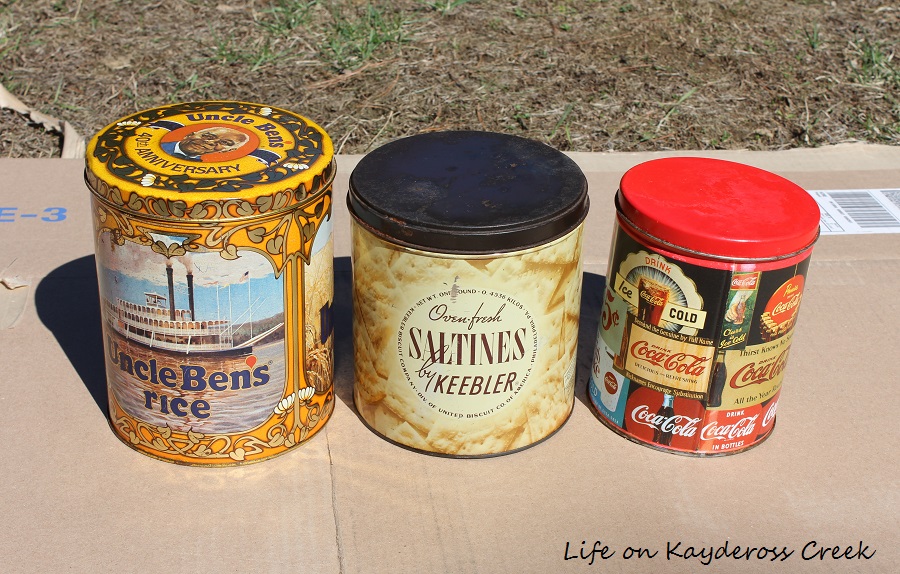 I really like the base color of the Birch Lane version so I used a gray Hammered finish spray paint by Rust-oleum to get the look. It gave the tin a bit more depth than just a flat paint.  You can see they have just a little texture.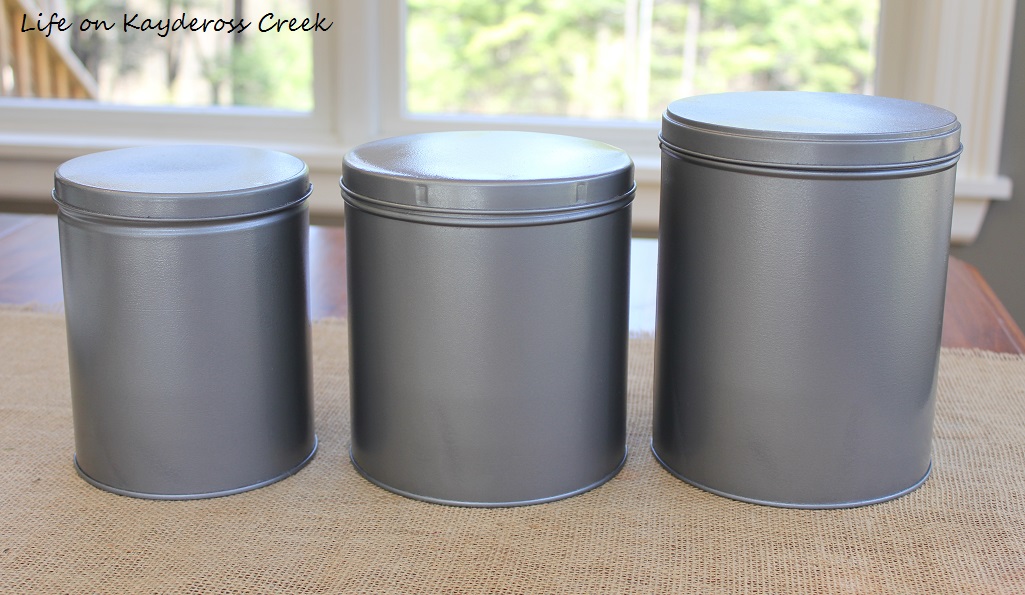 Once the base coat was dry, I needed to add the block of color that would be the background for each number. I used painters tape to section it off. I didn't overthink it and measure anything because I wanted it to be on the not so perfect side and a bit rough around the edges.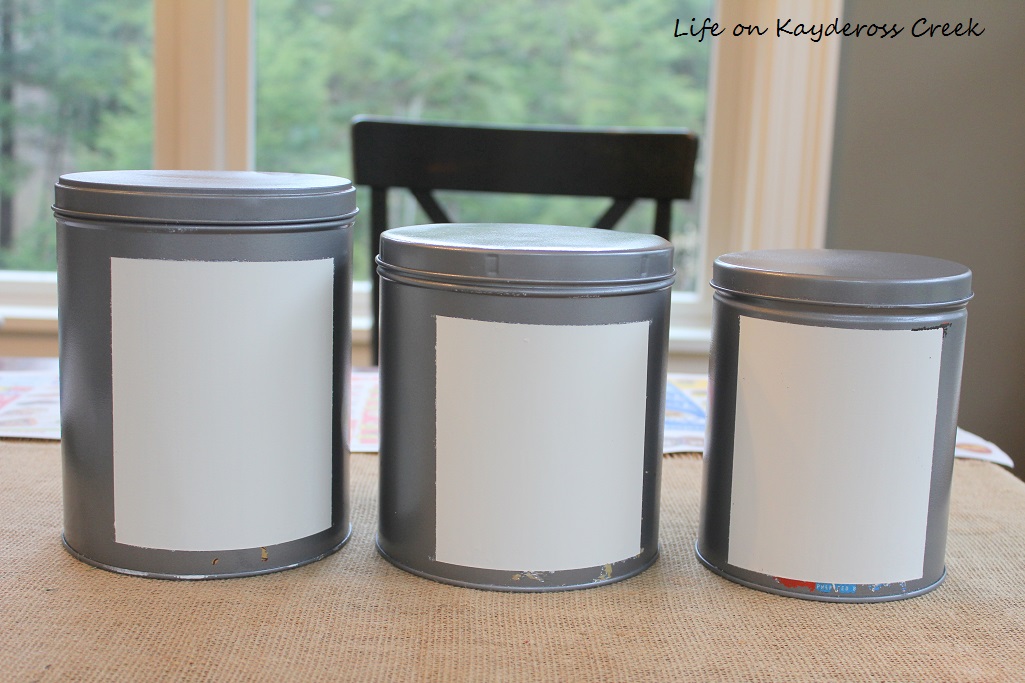 You can see on the bottom of each tin where the tape took some of the paint off because I didn't let them dry long enough. I didn't mind, though because it gave them a more shabby look.  Yes, I agree, the smallest tin should have been smaller. 🙂
So then I started stenciling the numbers.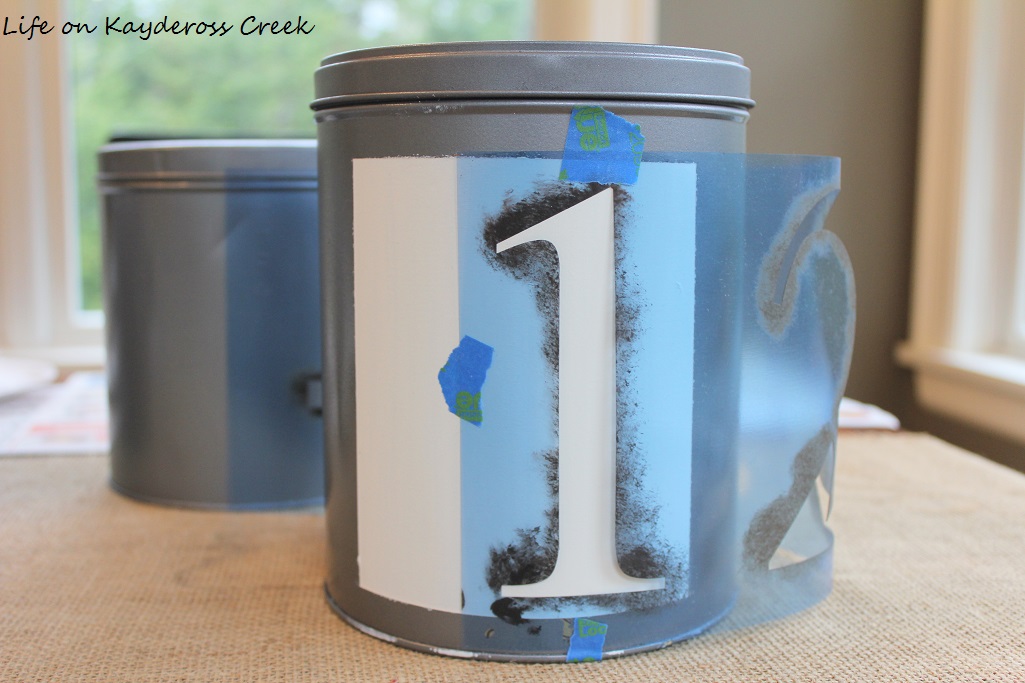 I used basic craft paint in espresso and black and a stencil brush to apply the paint to the tin. I tried to skimp on the paint so that the number seemed more worn.  Once the numbers were done, I added the words.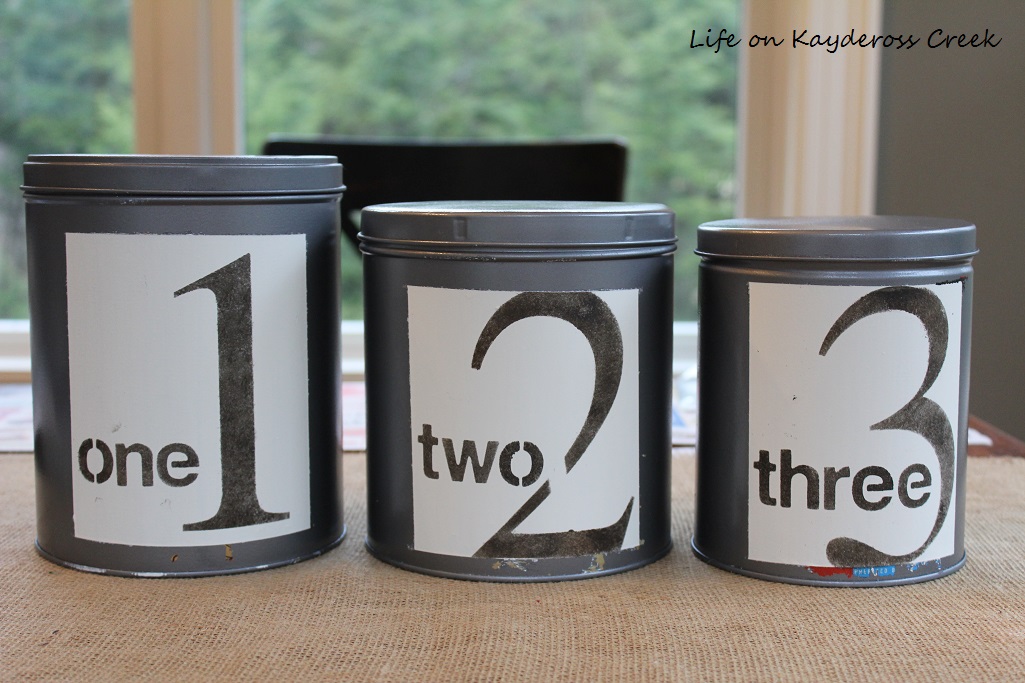 So I like the way the numbers came out but the background seemed to white. I used a cotton rag to apply some distress ink on the square and heavier around the edges. If you would like a cleaner piece, you can skip this step.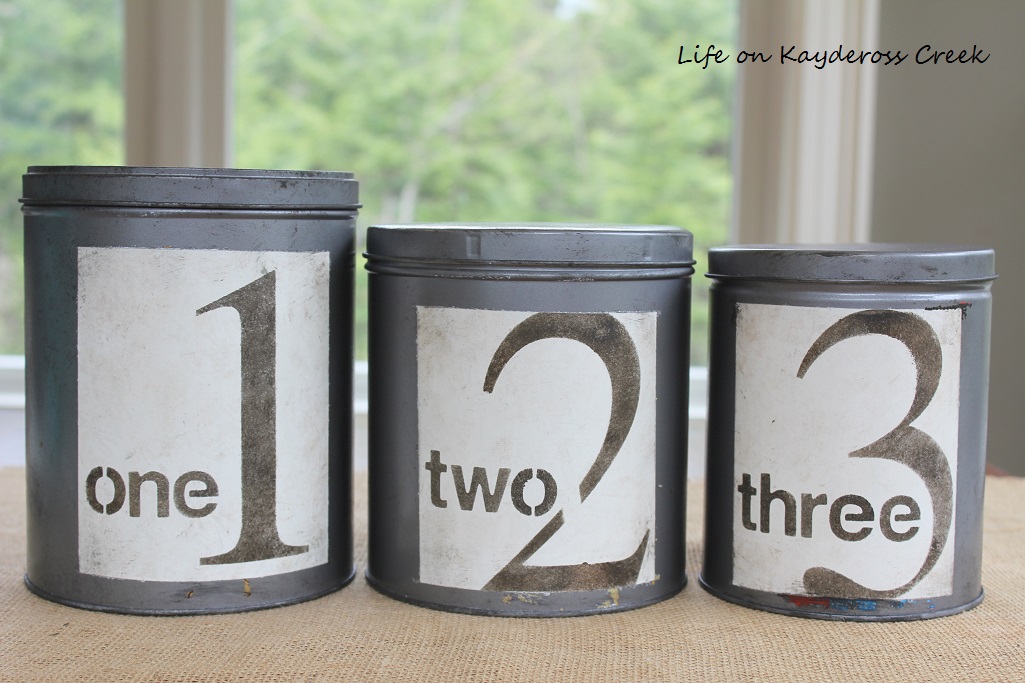 They still didn't have enough of the character I was looking for so took the stencil brush again and some black paint and dry brushed it in criss-cross motions along the edges of the top and bottom and here and there on the top and sides. I may go back in and add a bit of brownish orange to give a more rusty look.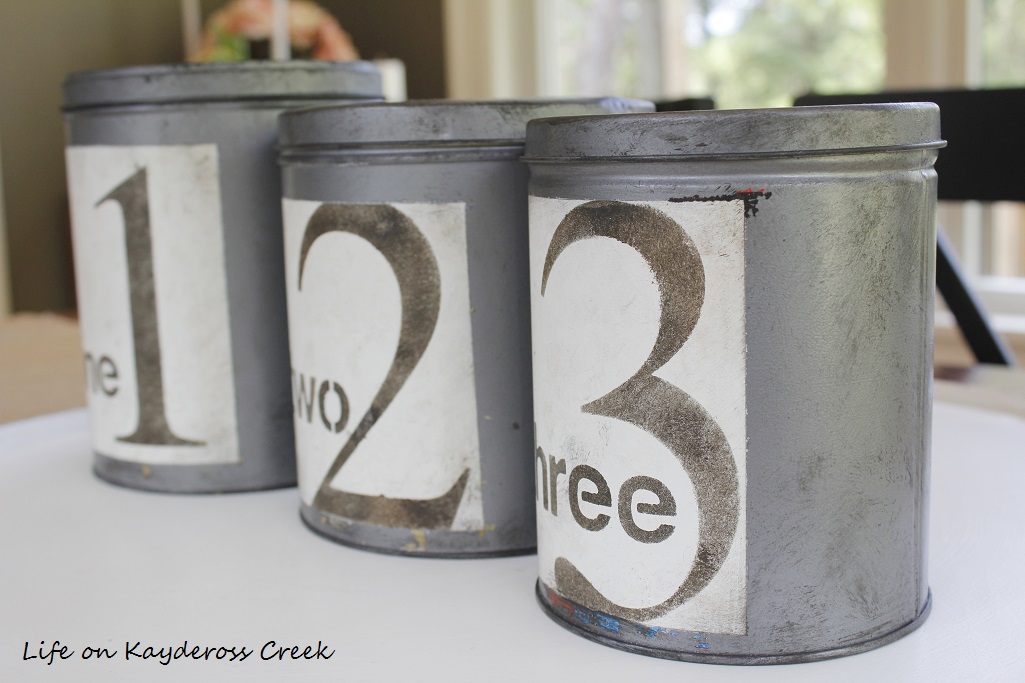 You can see where the colors from the original tin are sticking out just a bit but I'm OK with that. I considered spraying a bit of the spray paint in a dish and using a brush to apply it as a touch up but I kinda like it.  They're not exactly like the originals but this farmhouse canister set only cost me $6. The possibilities are endless, too. You could do letters instead of numbers, sayings, pictures of farm animals or whatever you want to match your kitchen.
I like that I can use them together or by themselves. I love the charm this adds to this vignette. The  wall decor was also a DIY project and you can see that HERE.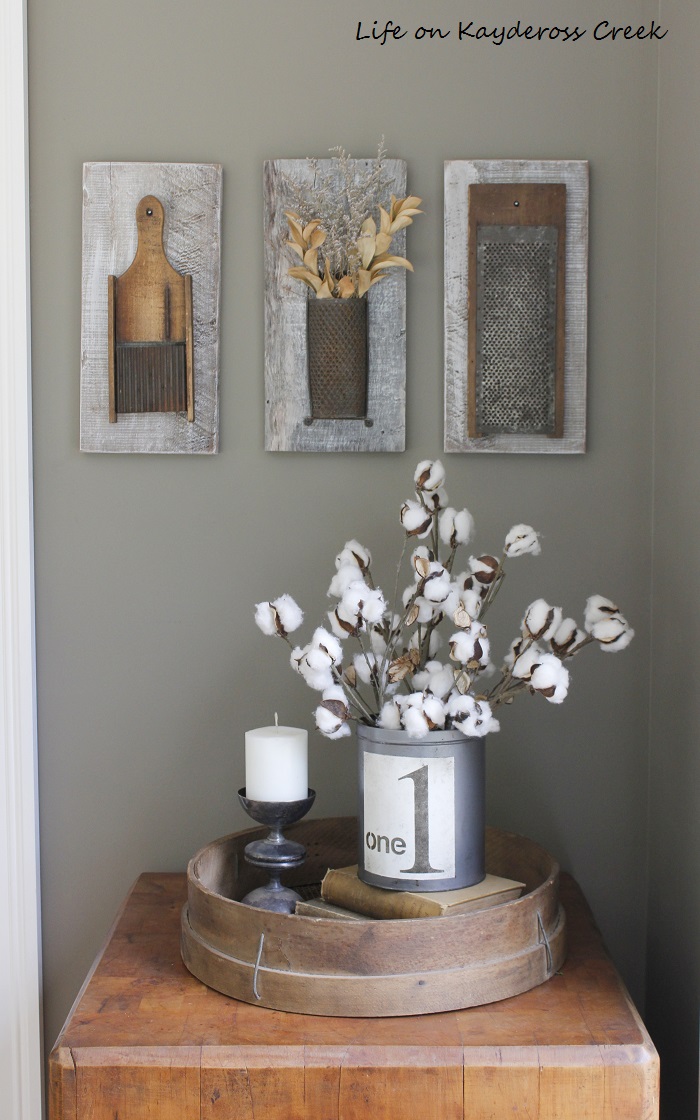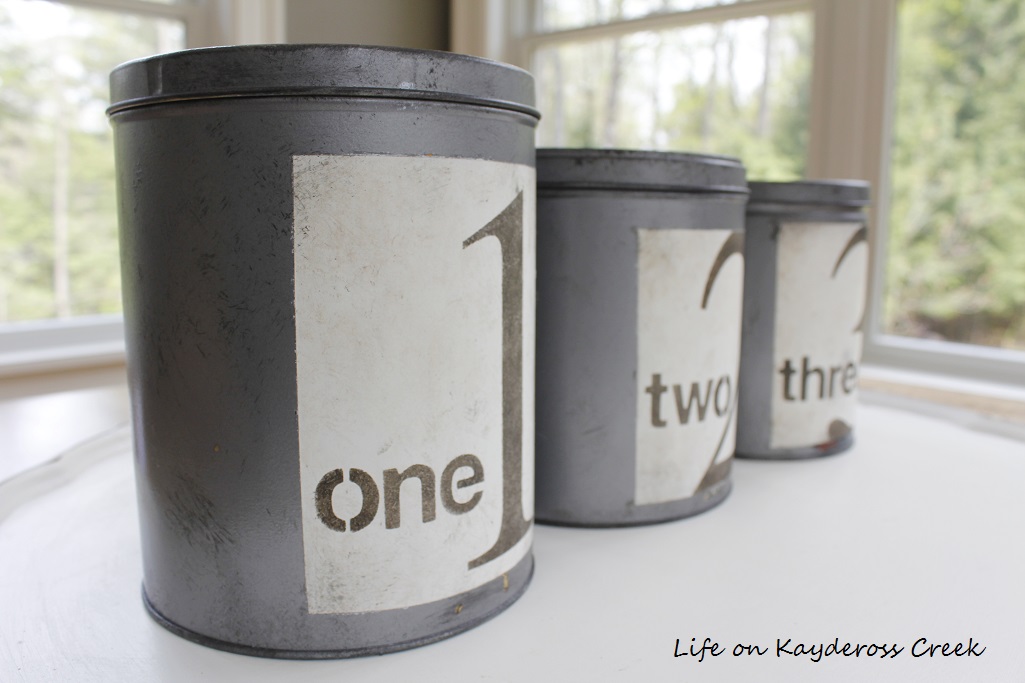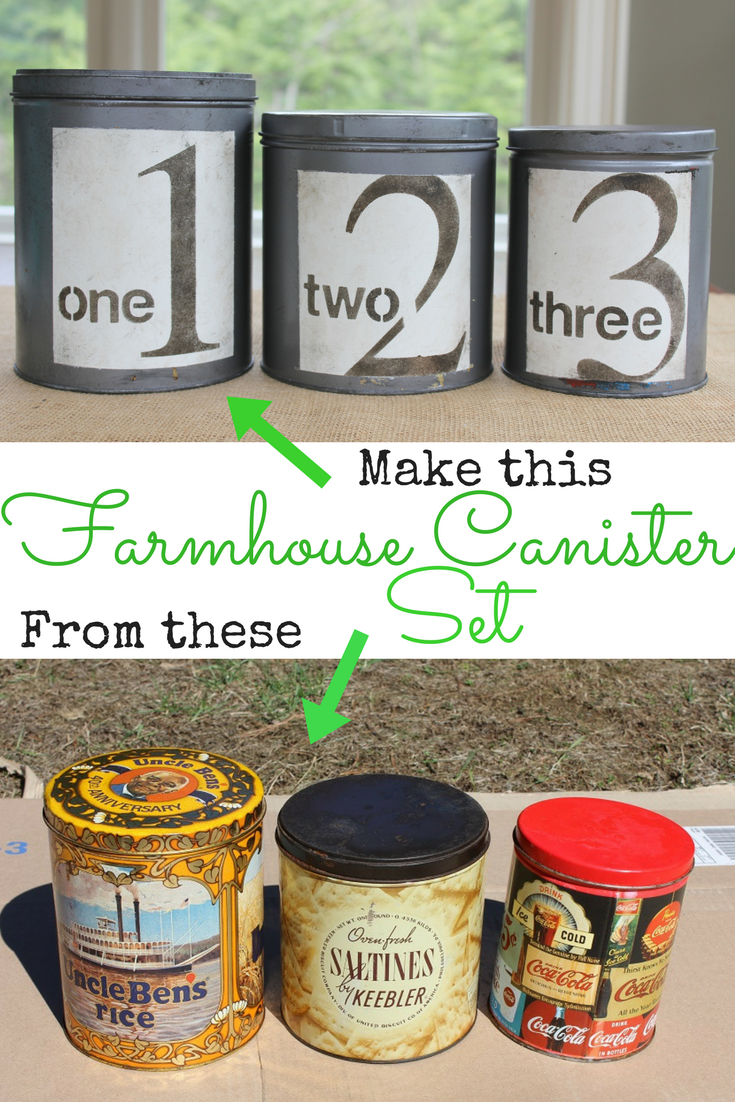 So there you have it. An easy, inexpensive project that adds lots of charm to your space. Talk about bang for your buck! 🙂
Do you have easy projects or pieces that have really made an impact in your home? If you're looking for more, check back soon.
Happy DIY'ing!
Col