Hey everyone! The sun was shining this weekend which hasn't happened around here for a while so it was glorious! So nice, in fact, I was able to do some painting outside and decided to give the old foyer a farmhouse face lift to celebrate. This included updating an old milking stool that we found in the basement of our old house about 20 years ago. I'm sharing this post as part of the Dose of DIY Blog Hop Tour with the lovely ladies again so check out their projects below too.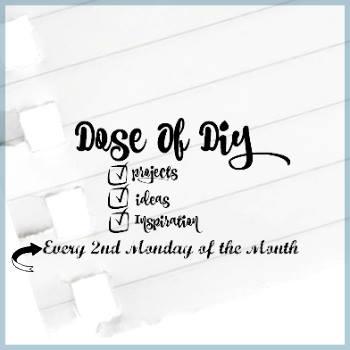 So my foyer was a bit on the boring side…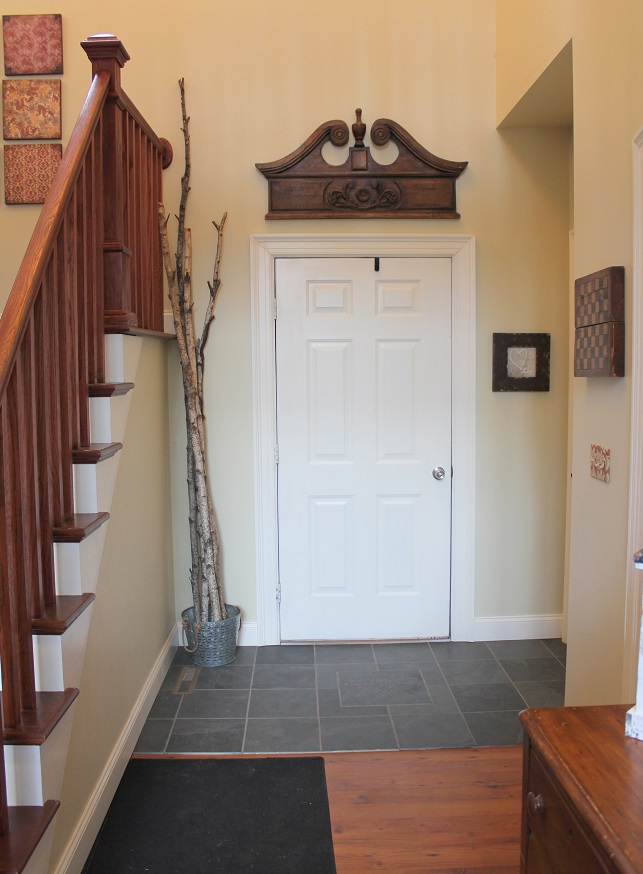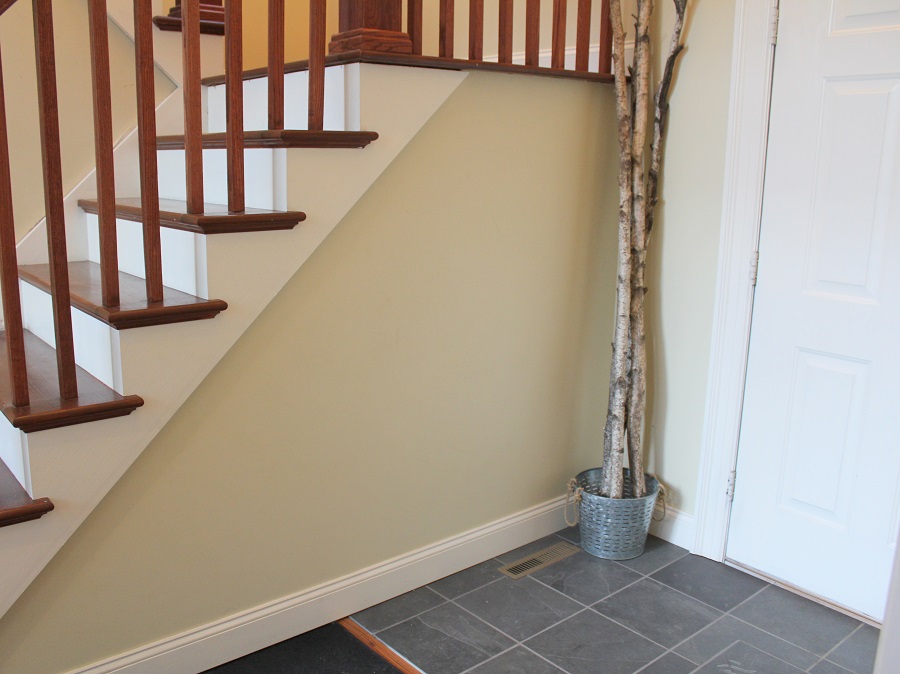 We really haven't done much to it because we will be replacing the flooring in a couple of months now that the fireplace is done and after that I'd like to add some wainscoting.  For now, we'll just add a few new touches. We'll start with this old milking stool…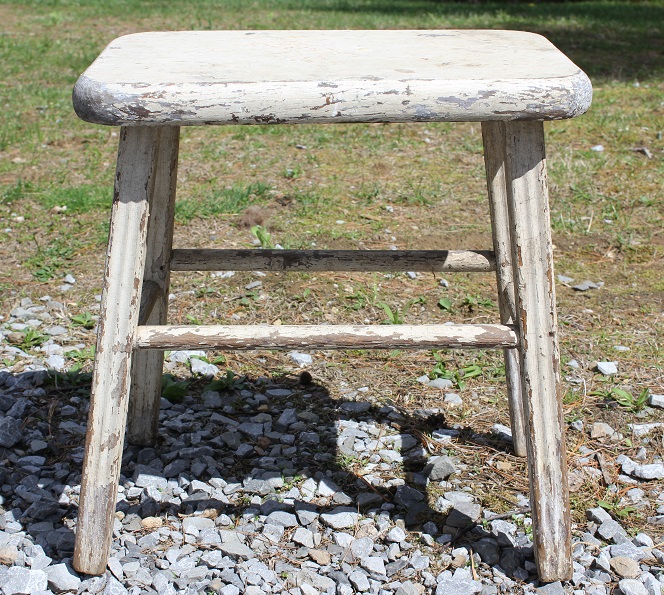 Don't get me wrong, you know I love chippy-pealy but this was too much for me and seemed dirty even after a good cleaning.  It was also a bit wobbly so I took it apart and used some wood glue in the notches.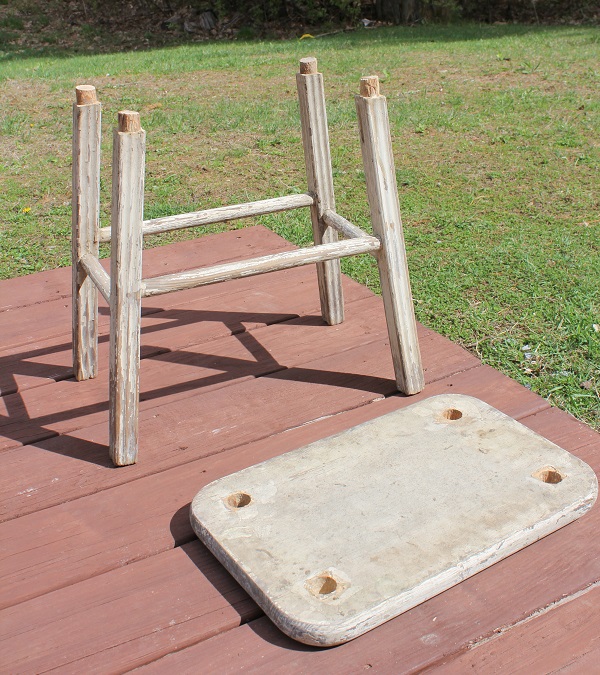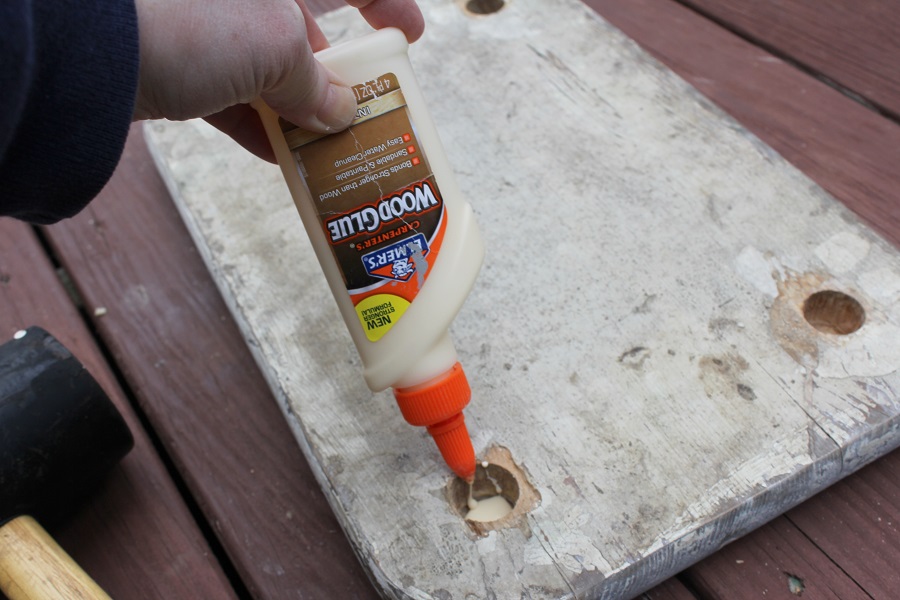 To clean it up a bit I used some leftover paint from my antique hutch project in Silver Like. I didn't give it a full coat because I still wanted an aged feel. By the way, I'm lovin' this grey!  It actually became the inspiration for this update.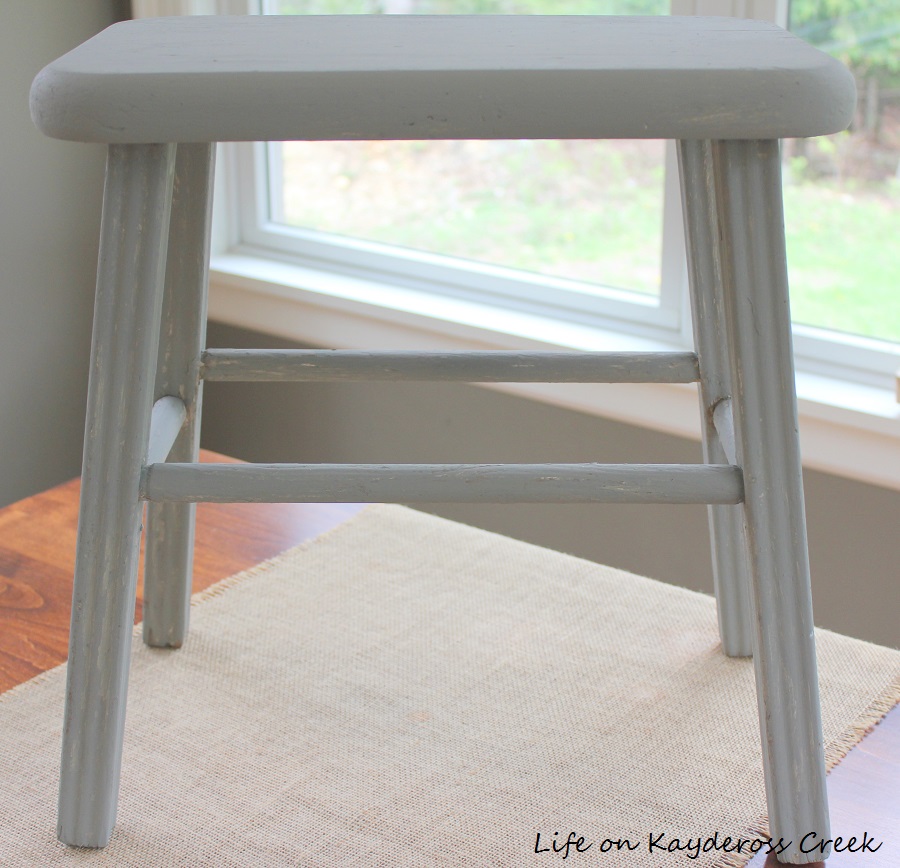 Next came the sand paper. I used 120 grit around all of the edges of the legs and spindles as well as the entire top. Here she is all done…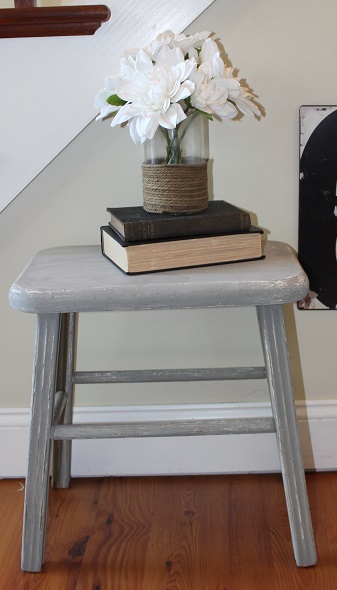 To also tie in the Silver Like, I used it on this paper mache "P" I had originally painted brown.  The nice thing about this Pure & Original Paint is that it dries so quickly. I didn't think of doing this until half way through the project and it was so easy to add because it was done in a jiffy. Yes, I just used the word jiffy.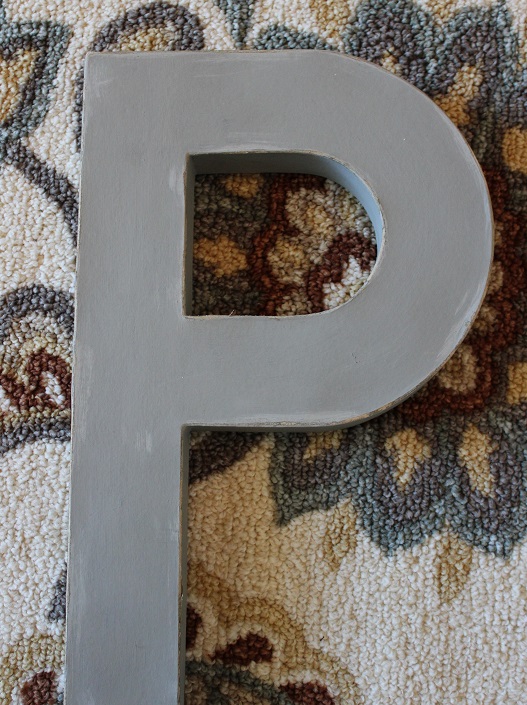 For the main wall I decided to use these metal numbers I got from American Farm House a couple of years ago. I had originally purchased them for the mudroom and then ended up doing something different. I love the colors and the grey is spot on with the stool. (affiliate link provided for your convenience, see my disclosure policy here)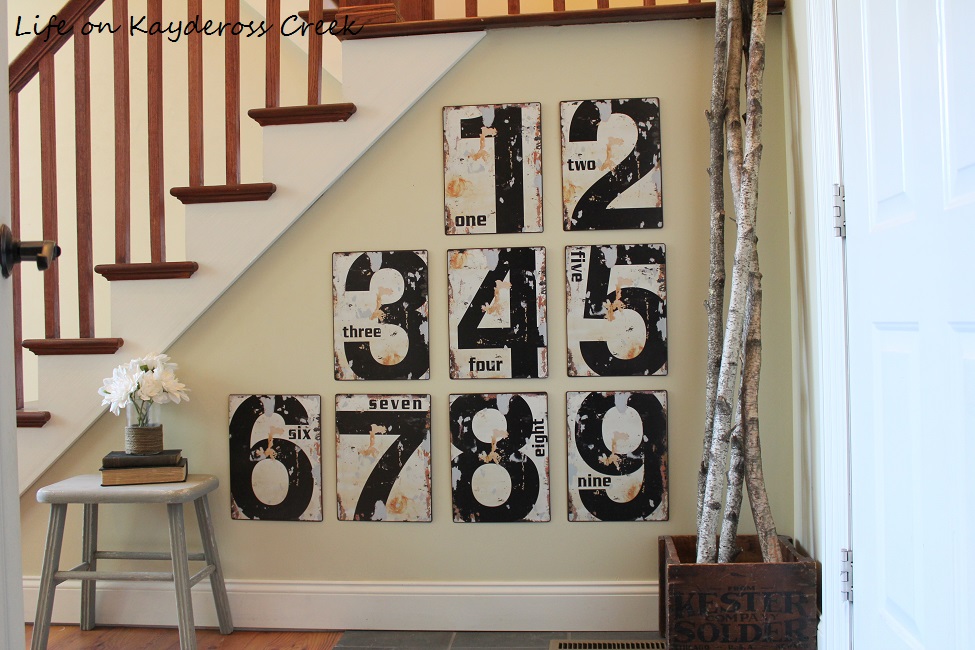 I love the way all of the grey ties in with the tile and the stone on the fireplace, from the stool and the "P" to the logs in the corner and the cute rug I picked up at Target…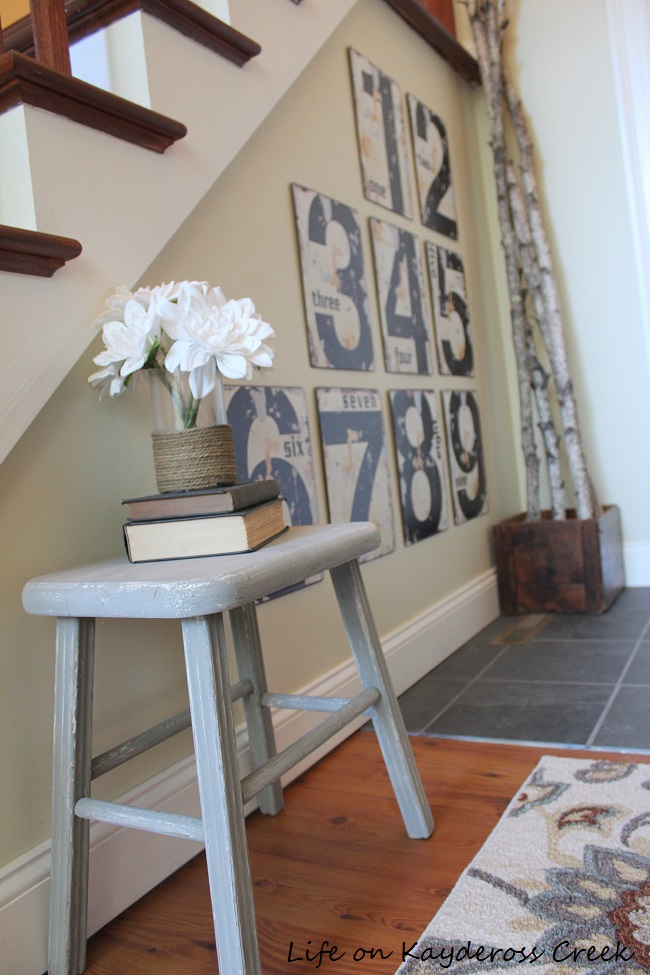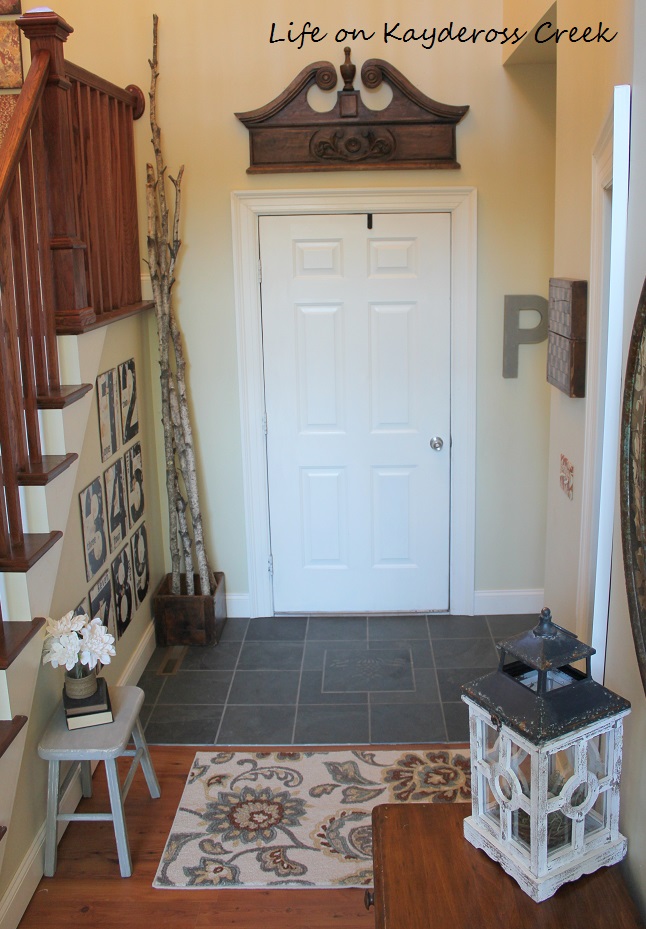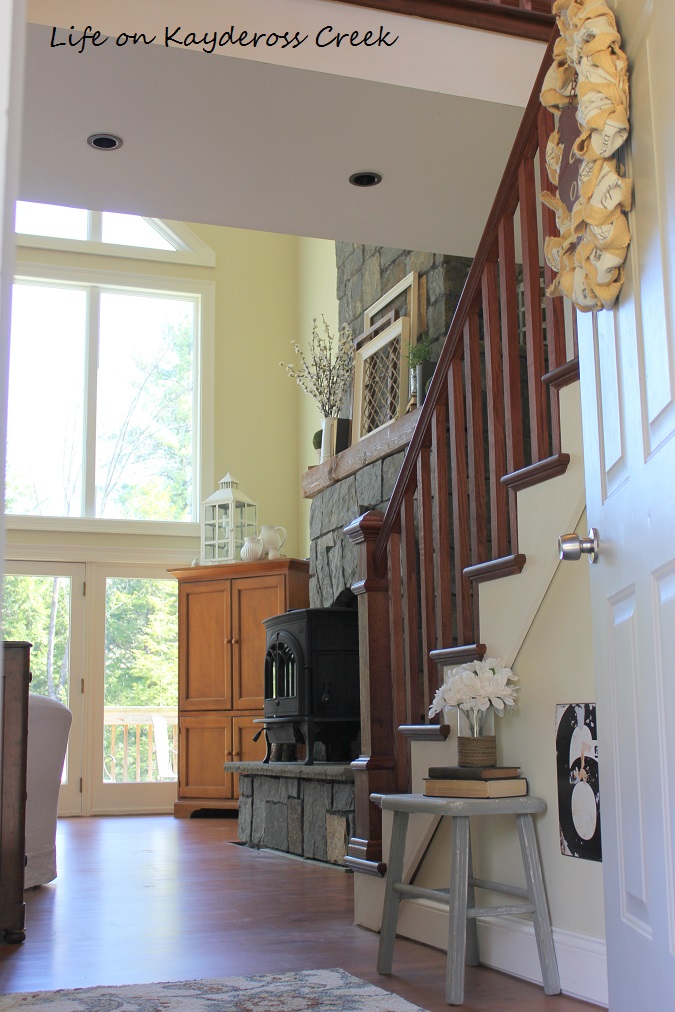 I love the way it turned out. The stool is a so fresh now and it makes the area much lighter than before. It's amazing what a good coat of paint can do. I also love the metal numbers on the wall. They're quirky and different and you know I'm all about it 🙂  So here's to cool and unusual projects. If you have any coming up…
Happy DIY'ing!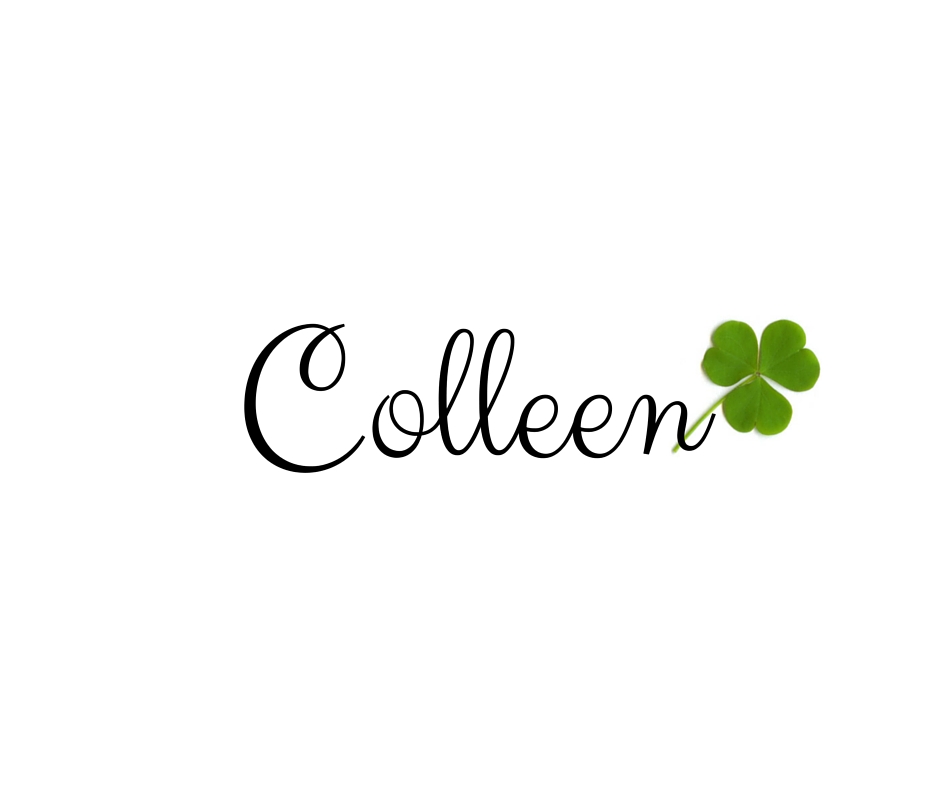 So the other lovely ladies have some projects to share and you can check them out here..
 Loading InLinkz ...
Linking up to these great parties..  Inspiration Monday Between Naps On The Porch The Dedicated House Merry Monday Inspire Me Monday Create Link and Inspire Motivation Monday  Inspire Me Tuesday The Scoop  Brag About It  Totally Terrific Tuesday  Dream Create Inspire Wow Us Wendesdays
DYI BY DESIGN  Fluster Creative Muster Work It Wednesday Moonlight & Mason Jars The Creative Exchange Making Broken Beautiful Home & Garden Thursday The Idea Box The DIY Collective Feathered Nest Friday Craft Frenzy Friday  Diy-Vintage-Chic  Link Party PALOOZA