Welcome to the complete Rustic, Adirondack Christmas Home tour on Kaydeross Creek. If you have followed along, you know that I was fortunate enough to have been invited to participate in the Bringing Holiday Home Tour  with some very talented bloggers last week. As each day was a different room in the house I thought I would tie it all together and share one big tour. Not to mention that since I have been cruising around to many of the other blogs out there, I have found some beautiful inspiration and have tweaked some of my things. Isn't that what this is all about, inspiration??
Welcome to Christmas down at Life on Kaydeross Creek!
Here is our family room. The color scheme this year was inspired by the black/red and white pillow on the the white chair which I made from a man's button down shirt which you can find here.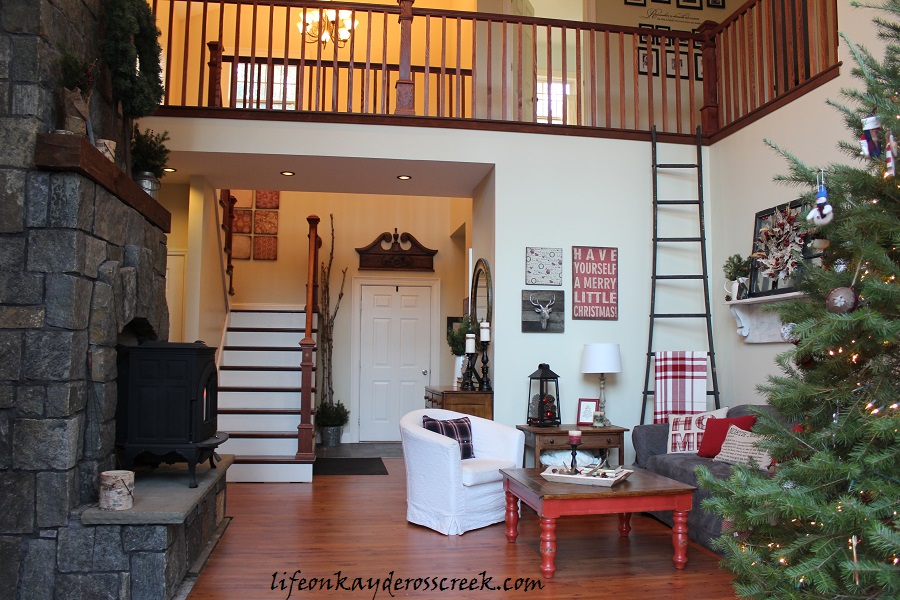 The coffee table is one of my favorite pieces. I snagged it at a garage sale all beat up and broken for $5. You can see that project here. I picked up the apple ladder at an antique show in upstate New York and my hubby and I made the shelf with corbels I bought at the Brimfield Antiques Fair in Brimfield, MA.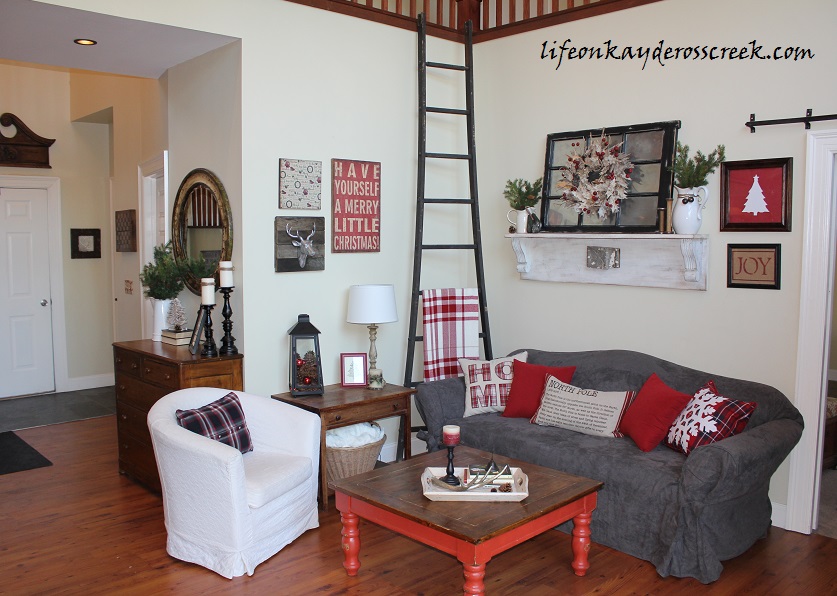 The chair and couch are not my favorite but have been great with two small kiddos. I think Santa is bringing me a new sofa 🙂 The black mirror was a Ballard Designs knock off.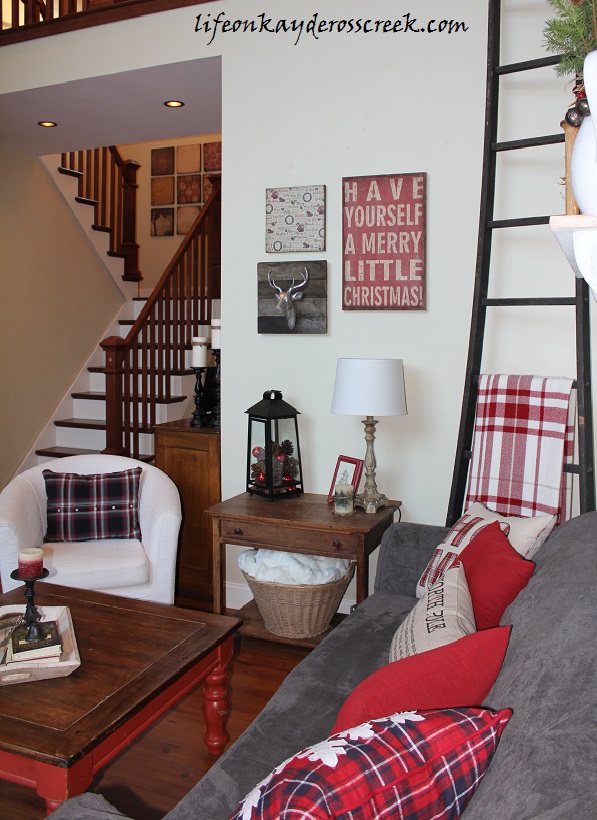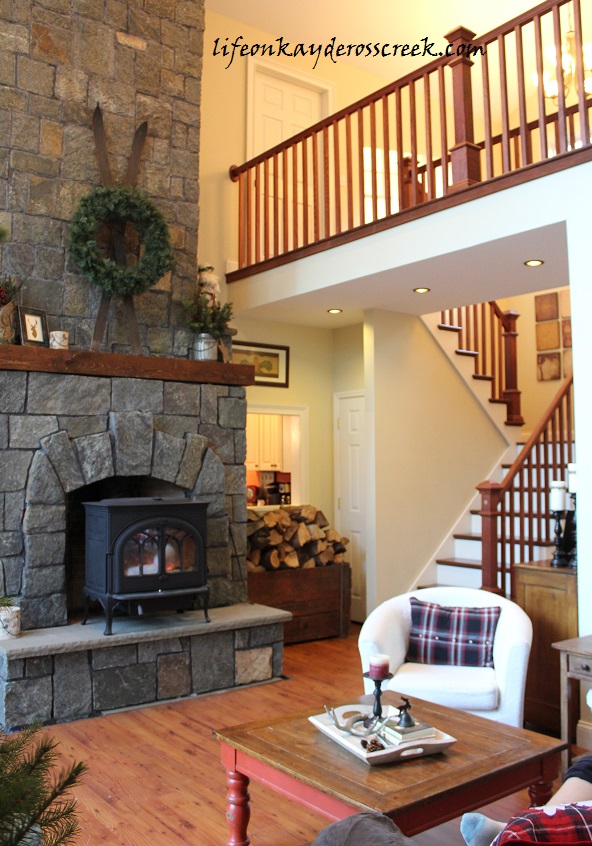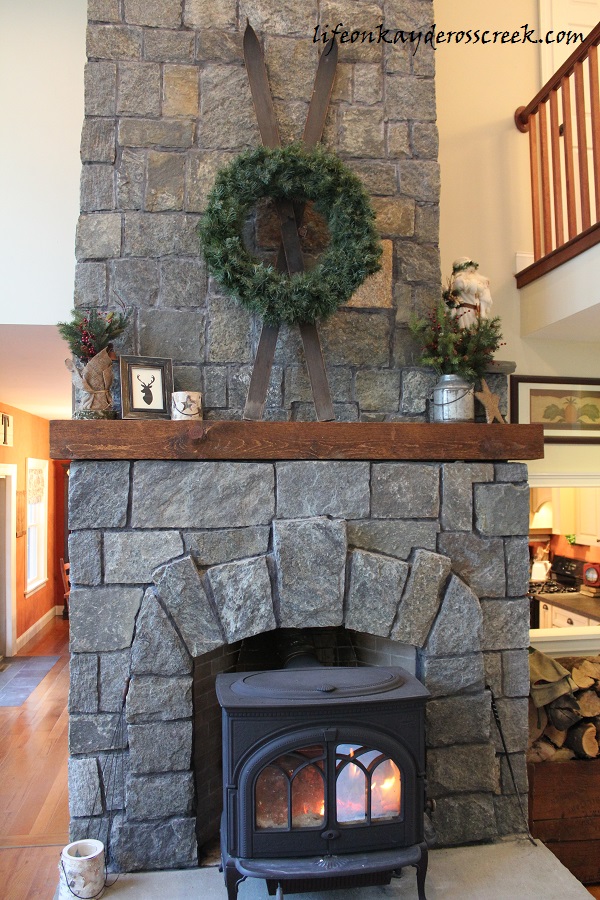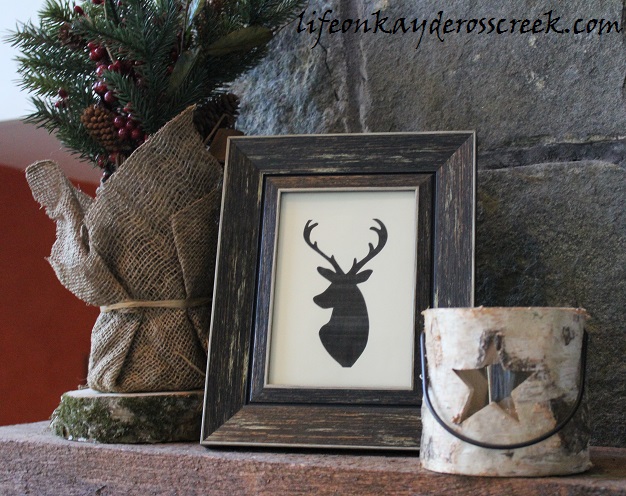 I made the Jingle Bells picture below. You can find it here. You can see the fire place re-do here.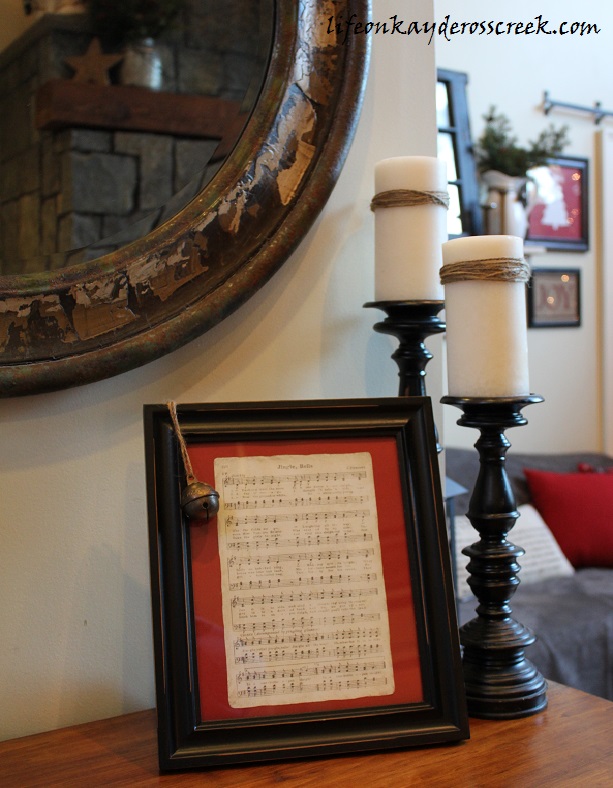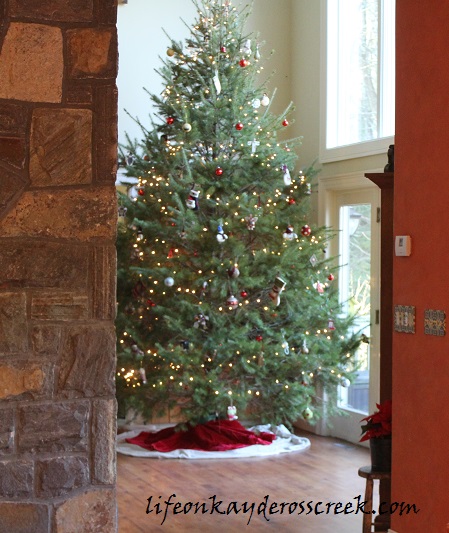 This is the view from the kitchen into the family room.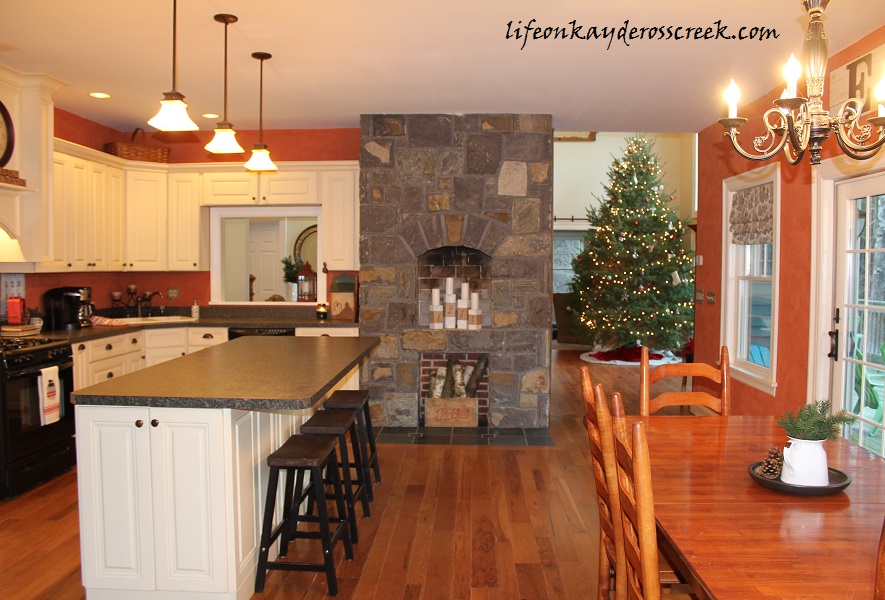 I like to keep the kitchen simple with little touches of black, red and white here and there.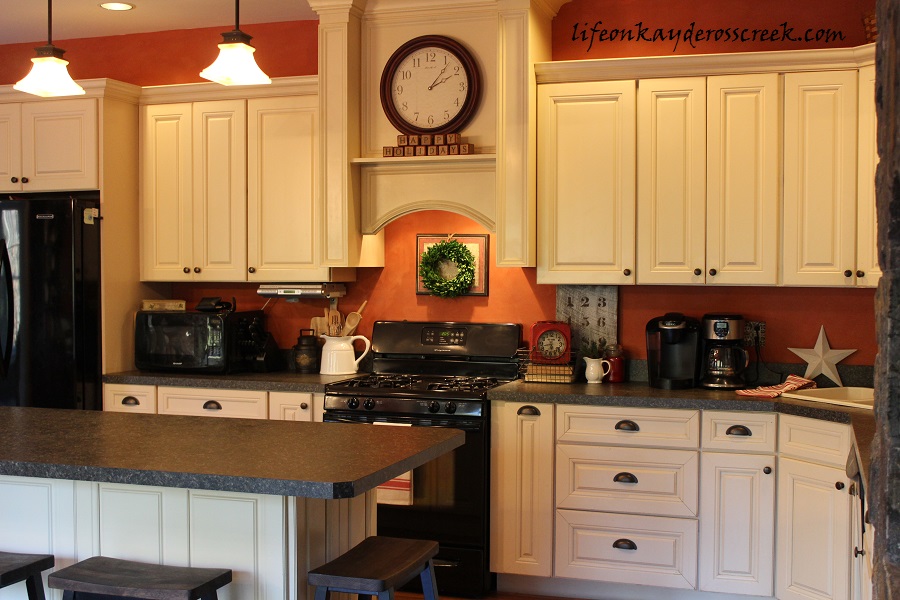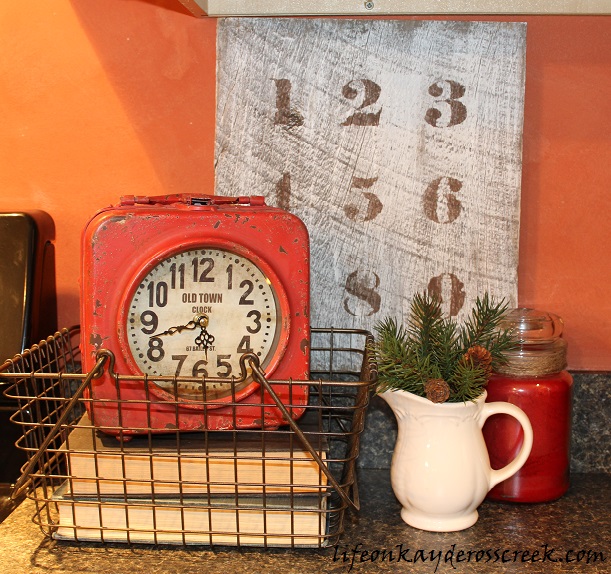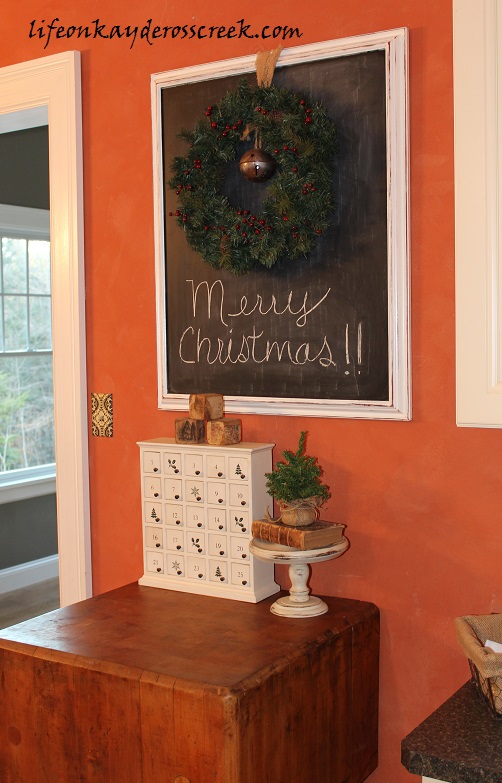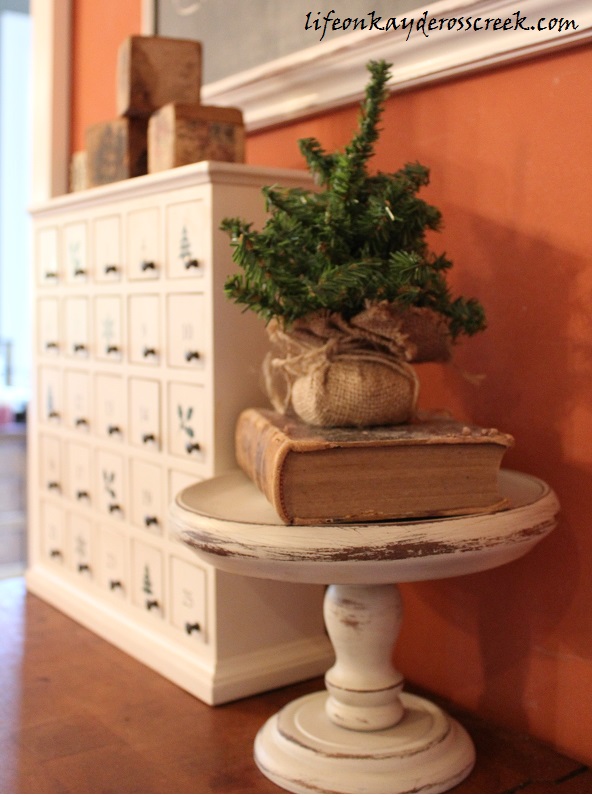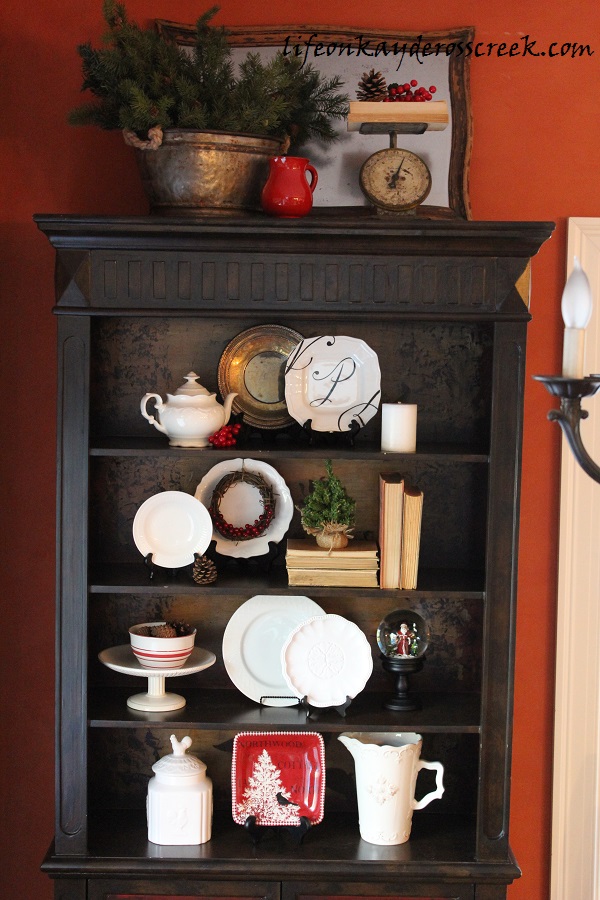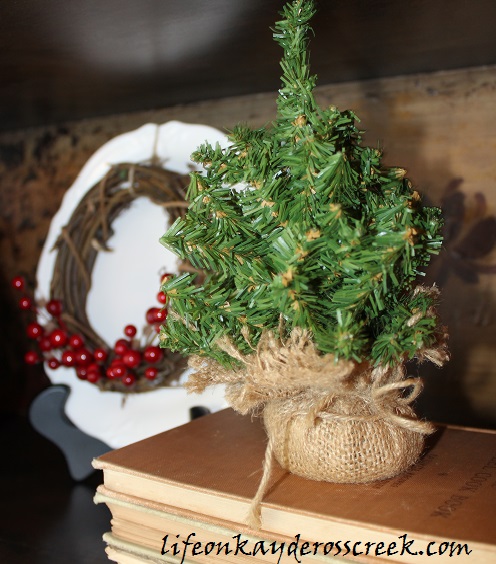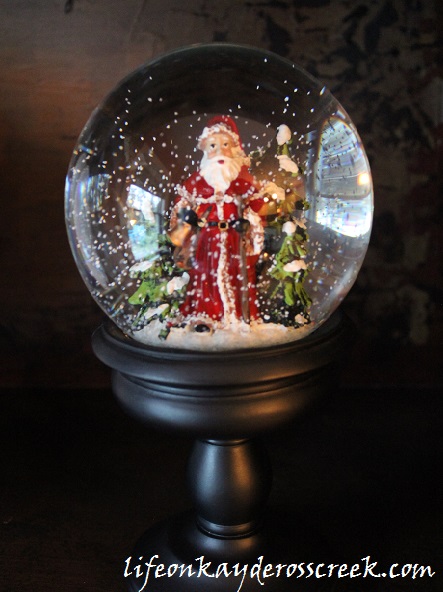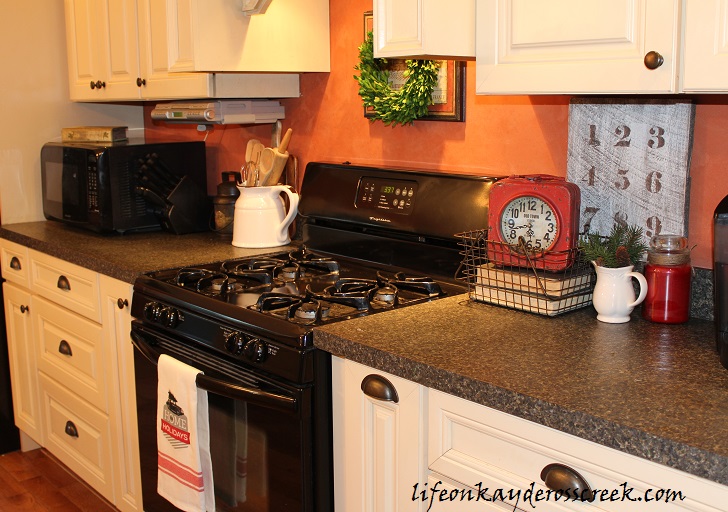 Our Dining Room is not your traditional space. There really is no walls space just window which we love. Lots of natural light looking out into the woods.  Not much to decorate, though other than the tablescape where I carried over the black, red and white from the other rooms.  I made the wooden disc place cards which you can find here.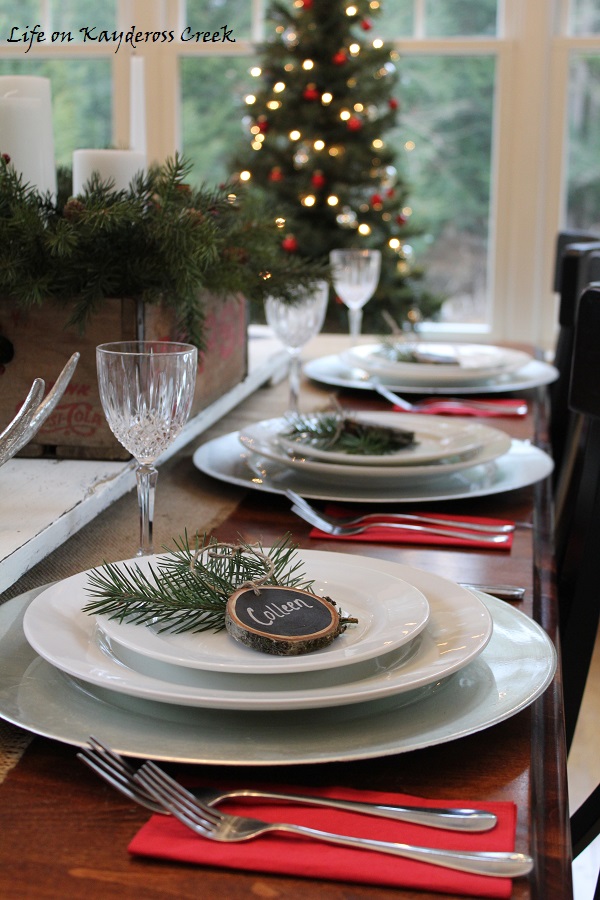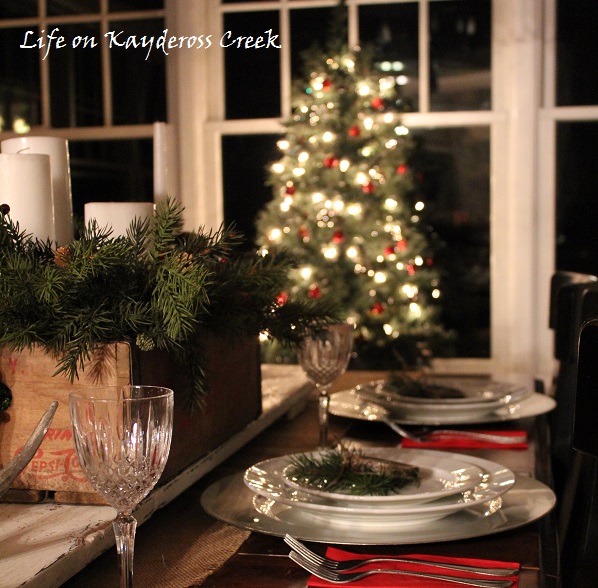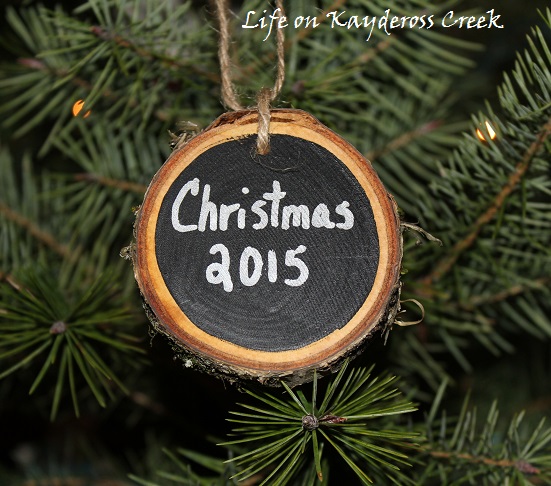 Here is a glimpse of the outside. I will have a post coming up with how we will celebrate our first Christmas with the new lean to hubby built coming up this week. Hint, there will be lots of hot chocolate 🙂
You can see the bridge being built here.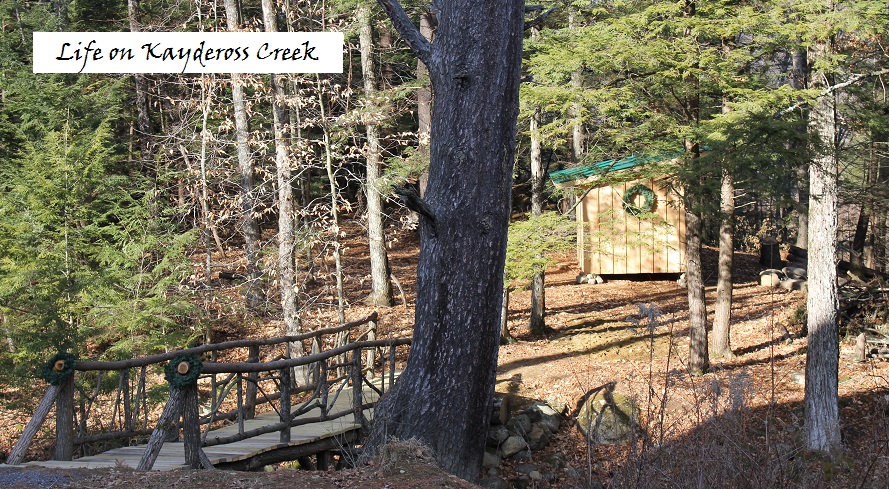 I hope you enjoyed the full Rustic, Adirondack Christmas Home Tour down on Kaydeross Creek. Thank you so much for stopping  by!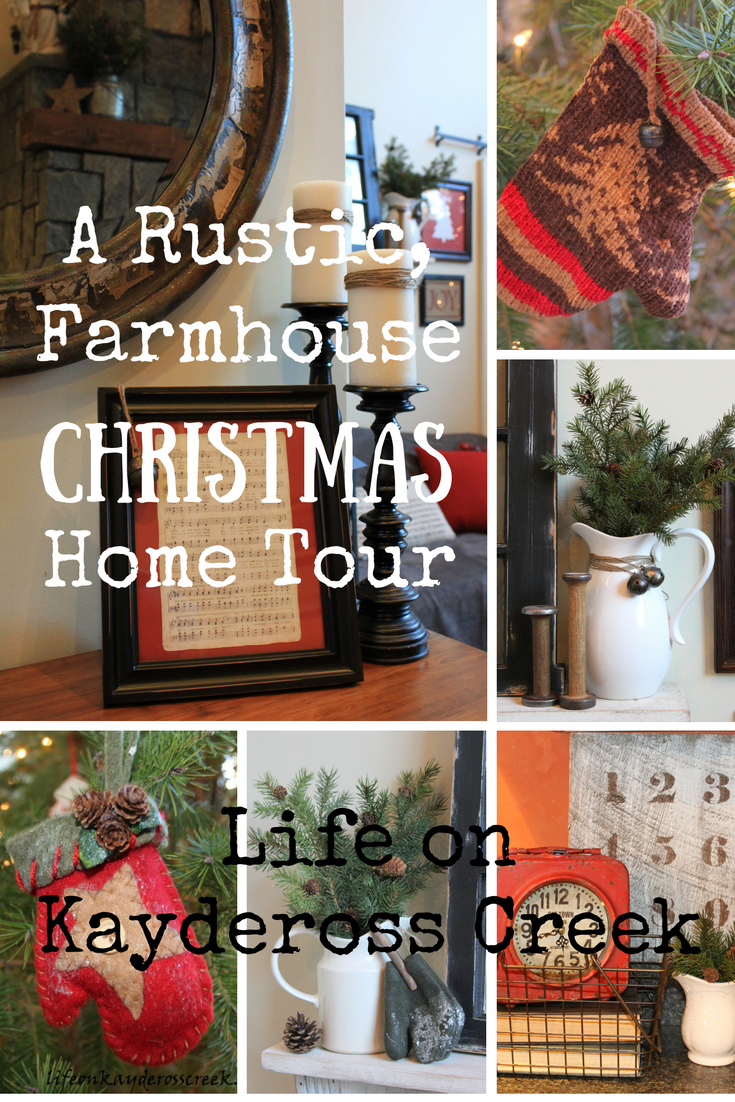 Merry Christmas to you and your family!!
And as always, happy DIY'ing!
Col
You may also like: