I'll admit, when it comes to decorating, there are times when I get "stuck" and I need inspiration. On a good day, things just pop in my head, like this rustic wood sign. This happened recently when I was changing a vignette in our family room as I was getting ready to decorate the shelves of a cabinet.  I knew I needed to remove everything and start over. It's a layering process where you start wth the bigger pieces and fill in with the medium and then the smaller ones. I realized early on that I needed more taller things and I didn't think I had the right pieces. All of a sudden, I kind of saw this sign in my head…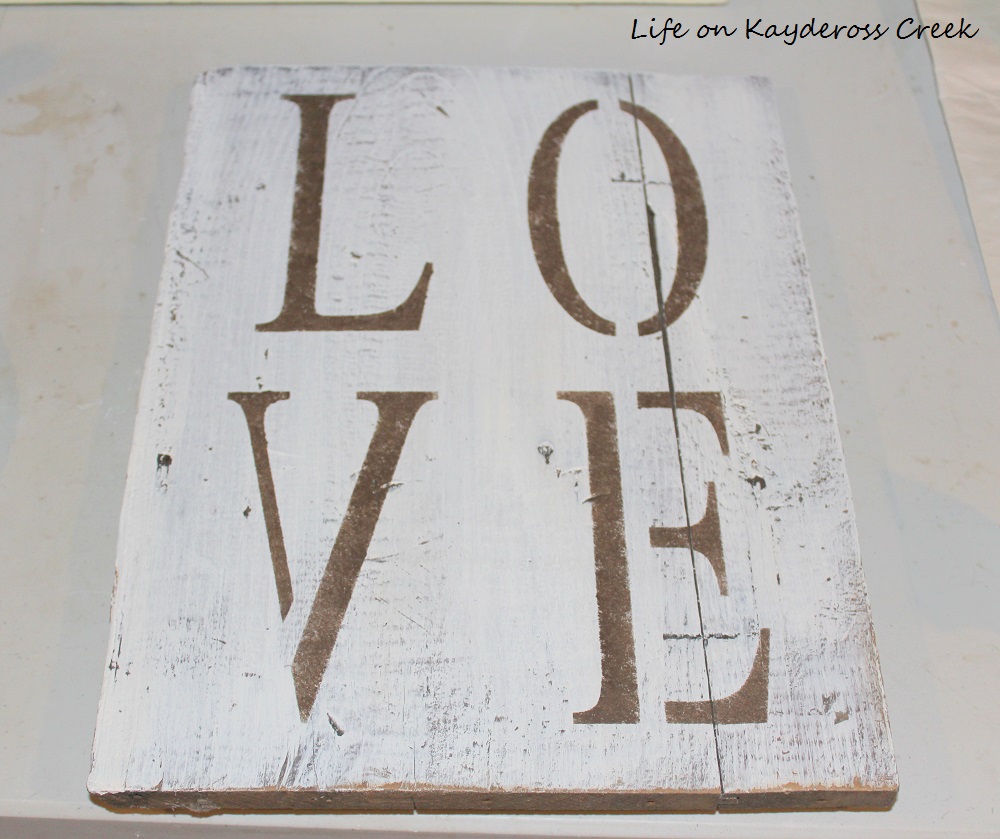 Who knows? I could have seen it somewhere and my brain was like "Um, hello, this would be perfect!" So I thought, let's see what we got…
This started out as a just a scrap piece of wood we had left over from another project. (lucky for me we have a bunch of this stuff kinda laying around because we are always doing something and I never throw anything out. I might need it someday) It was the perfect size to fit in the shelf I was decorating but was the wrong color. I decided to paint it white so that it would stand out in the back of the brown shelf.
Quite by accident, aahemmm, I mean I planned it, that the paint kind of soaked in the wood and gave this beautiful weathered look. Honestly, I didn't even have to wipe it off or sand it or anything. I think the Do-it-yourself Gods were shining on me this day. They exist, you know. 🙂
I used stencils that I had with espresso paint and then sanded over the letters to make them look a bit faded as well. That's it. It literally took me 30 minutes. And it was free!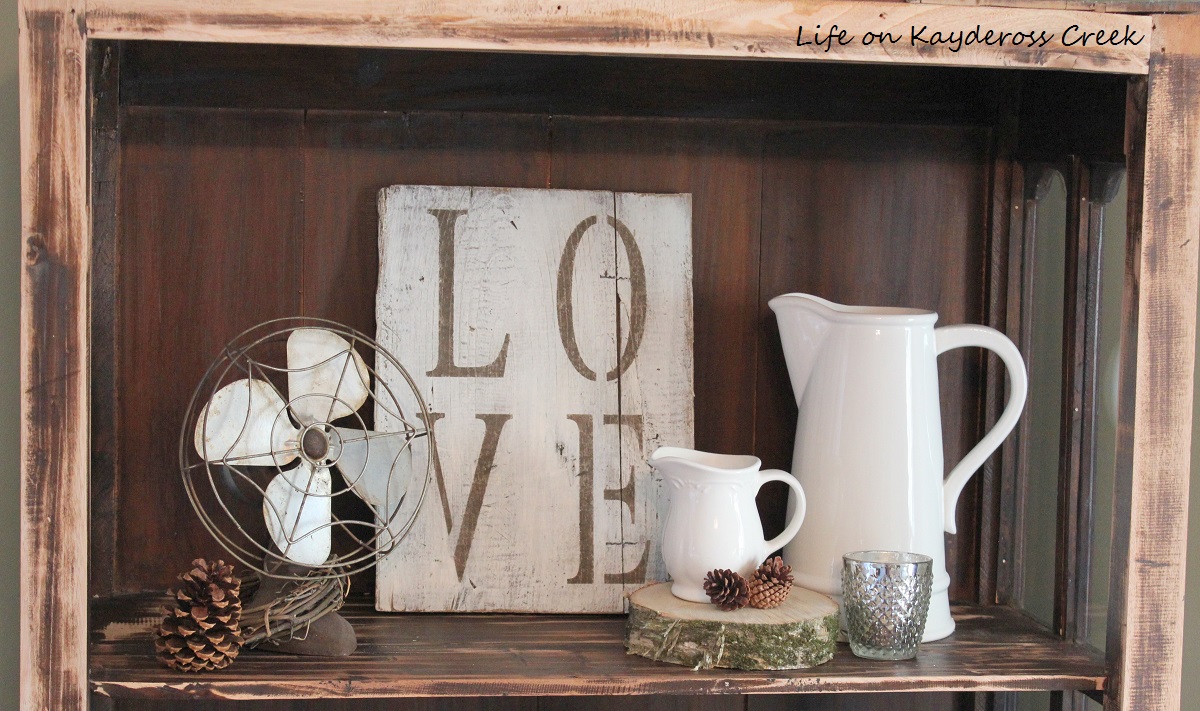 Vignette Resources and Options: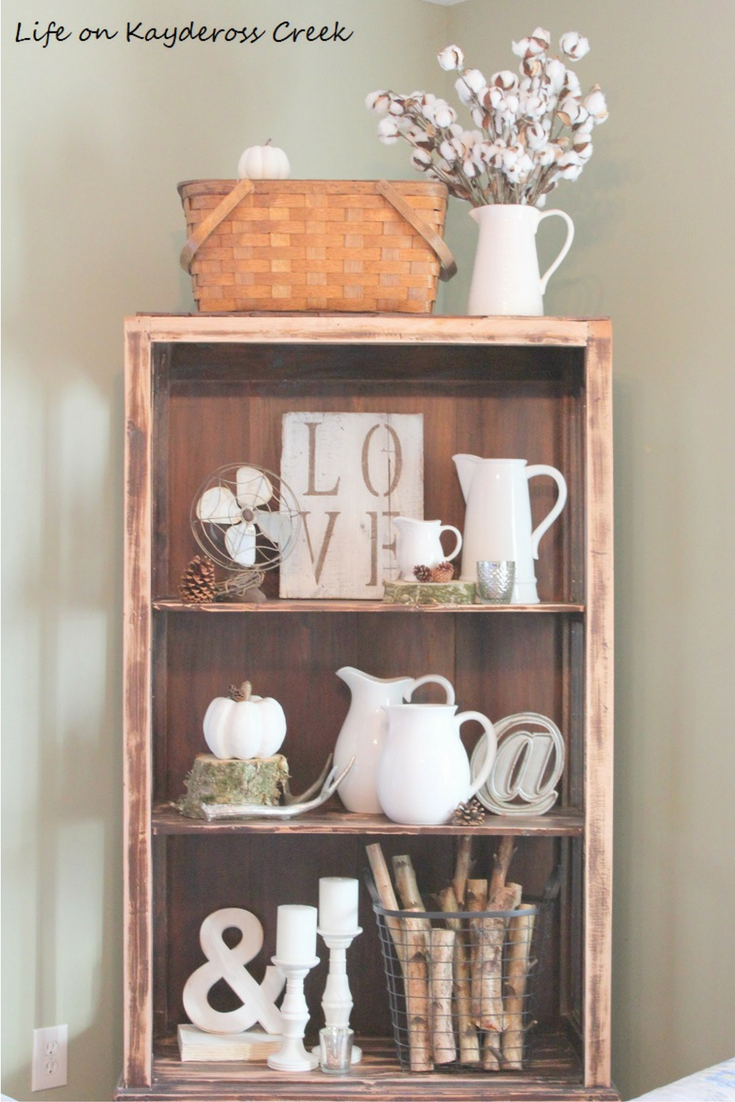 I Love it! This rustic wood sign fits beautifully with the other colors or my go to whites and browns. If you have been here before, you know I have used the yellow birch logs all over the place this fall and will continue to through Christmas. Stay tuned for a post on Christmas decor coming soon!!
Happy DIY'ing!
Col