Today's project is all about creating unique wall decor for your home. It was sunny and beautiful up here in the Northeast these past few days which allowed me to take some time to wonder around our property for awhile with the kids. They love to explore the woods and stomp around down by the creek.  A couple of weeks ago, on a walk just like this one, I happened to find this old piece of roofing tin that my husband used to cover our firewood piles to keep them dry. Turns out is was just the piece I needed to create a Fixer Upper inspired metal wall decor.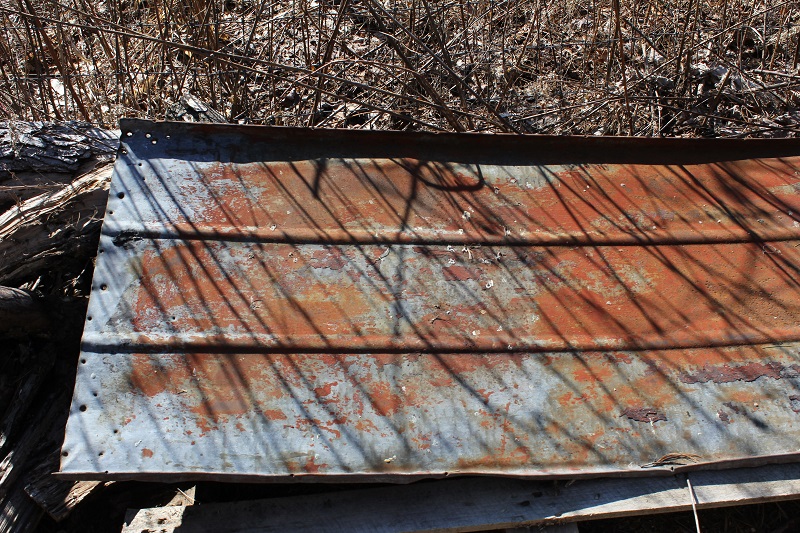 The patina on it caught my eye right away. The orange and blue combination is so pretty and the chip-y, peel-y just makes my heart happy.  I thought, there's got to be something I can do with that. So I called Hubby over to take a look and we decided to cut a piece and see what we could come up with…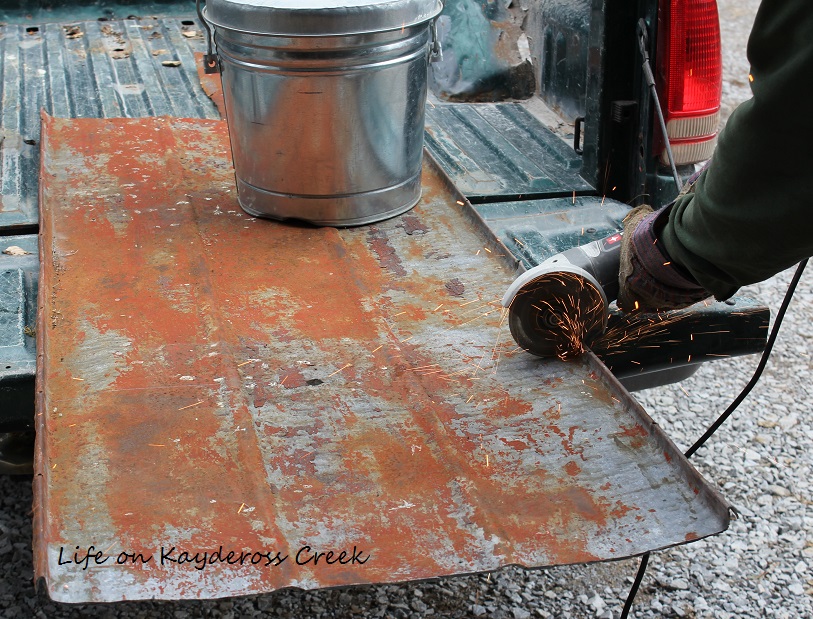 Once it was cut I could see that I wanted to frame it. We tossed around some ideas on what to frame it with including some reclaimed wood we had but there was no really easy way to attach it. Then I remembered I had this old tongue and groove flooring which would be perfect because we could use the groove to hold the tin in place. I had used this wood before for a sign I made for the dining room and for one in the hot cocoa bar . The patina is so unique on that too.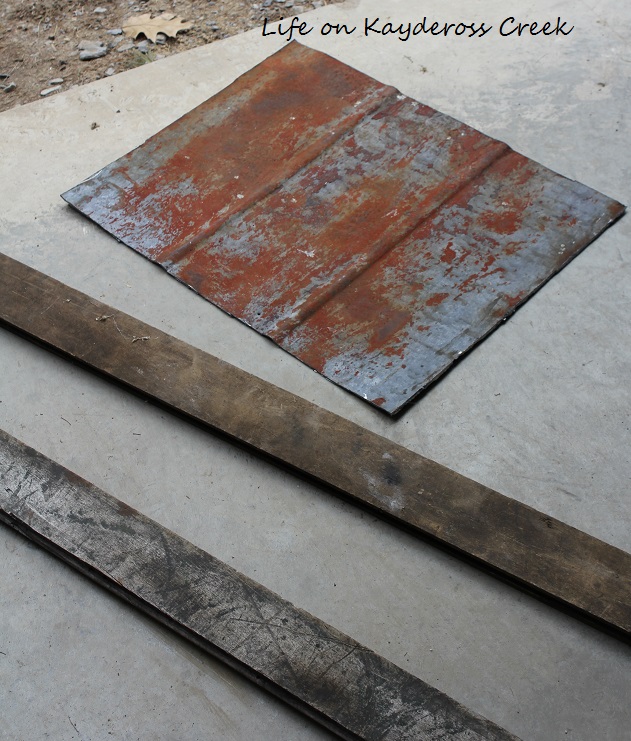 So Hubby cut the flooring pieces into a frame, mitering the corners and then he slid the metal into the groove to make sure it fit.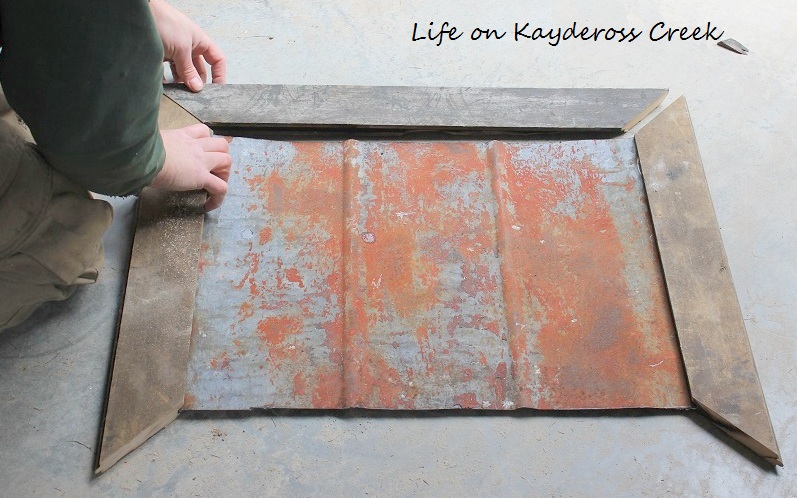 Then it was time put it all together. He used wood glue in the grooves and slid the metal piece into place.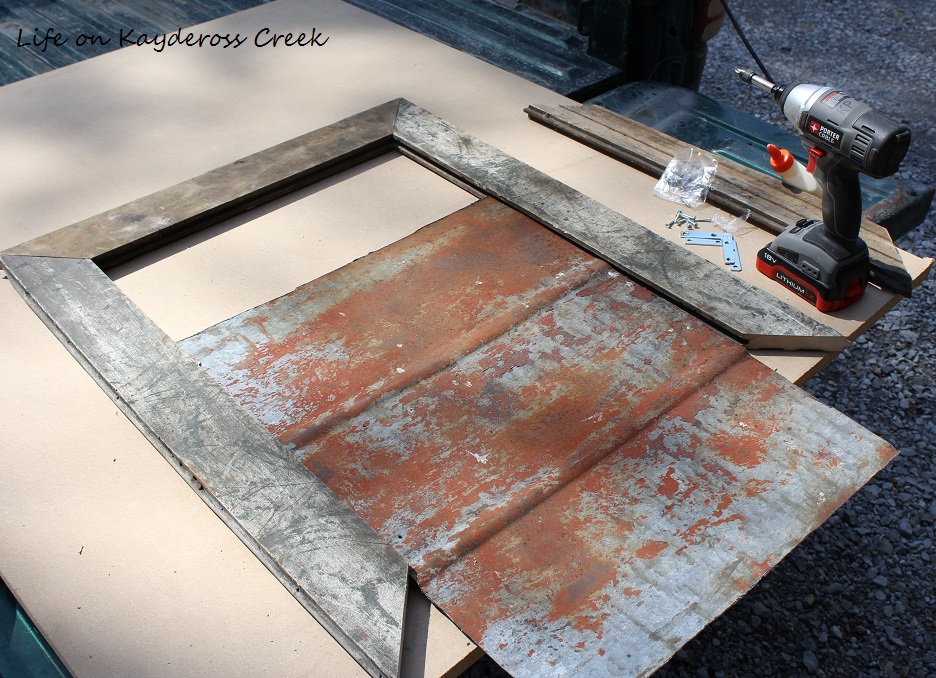 Then he screwed "L" brackets on the corners on the back side to hold the pieces of wood together.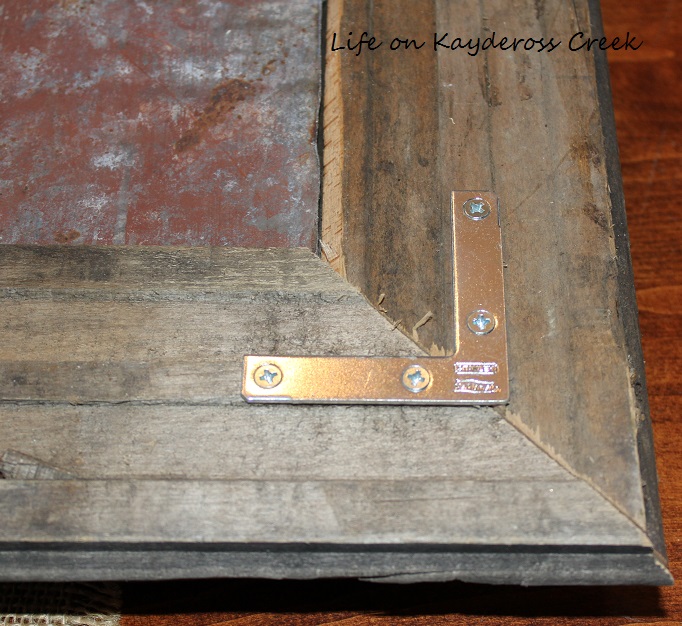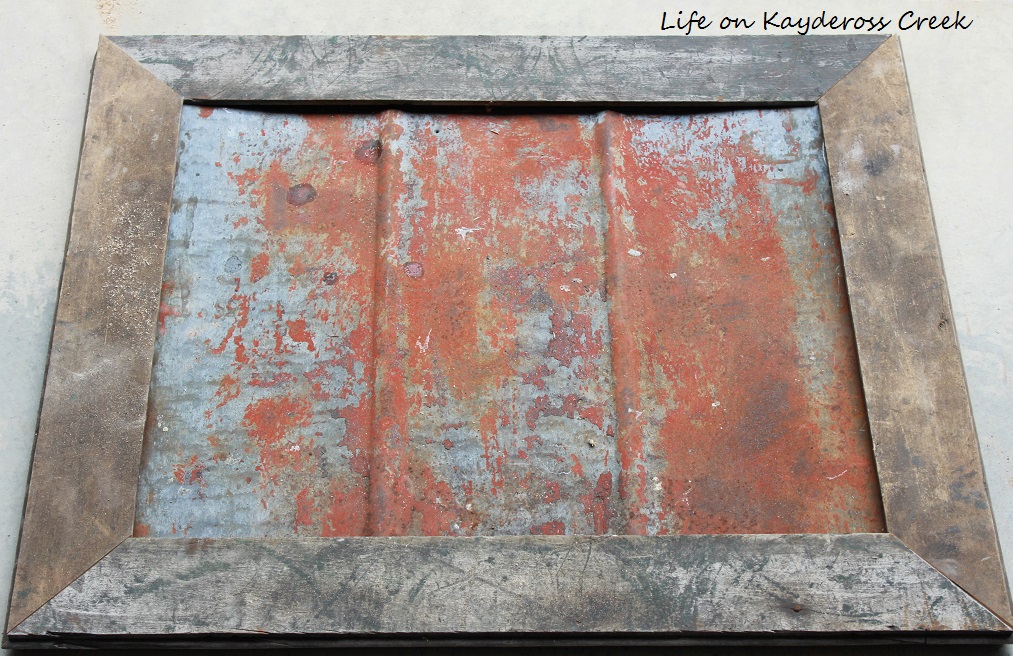 The colors of the "frame" turned out to be too much for the variation in color of the metal so I sanded it down using a palm sander. It made it more uniform all the way around.  I wanted it to be just a bit darker but didn't want to use stain or clear poly so I tried mineral oil. It worked great to bring out the color of the wood and darken it just enough. I'll have to do it again here and there but overall I really like the look.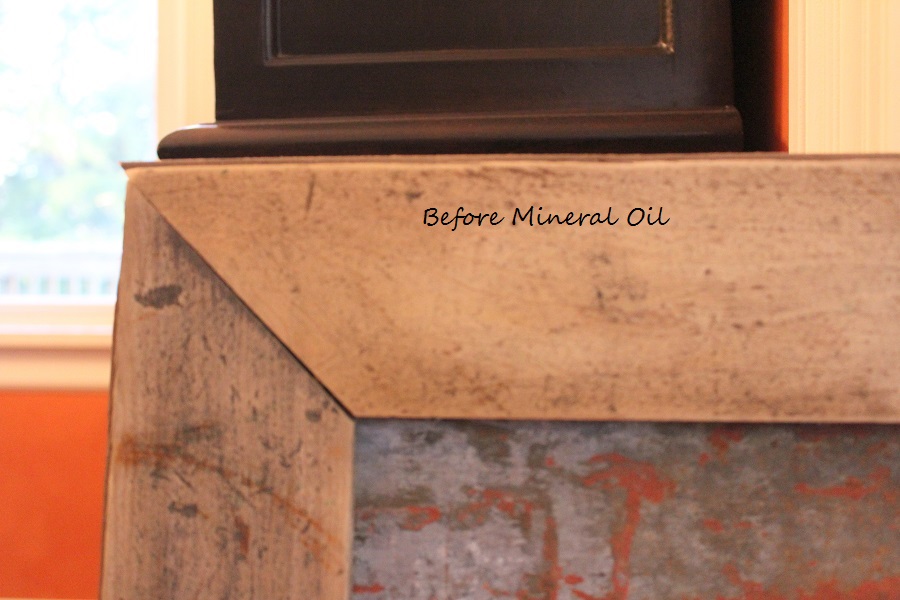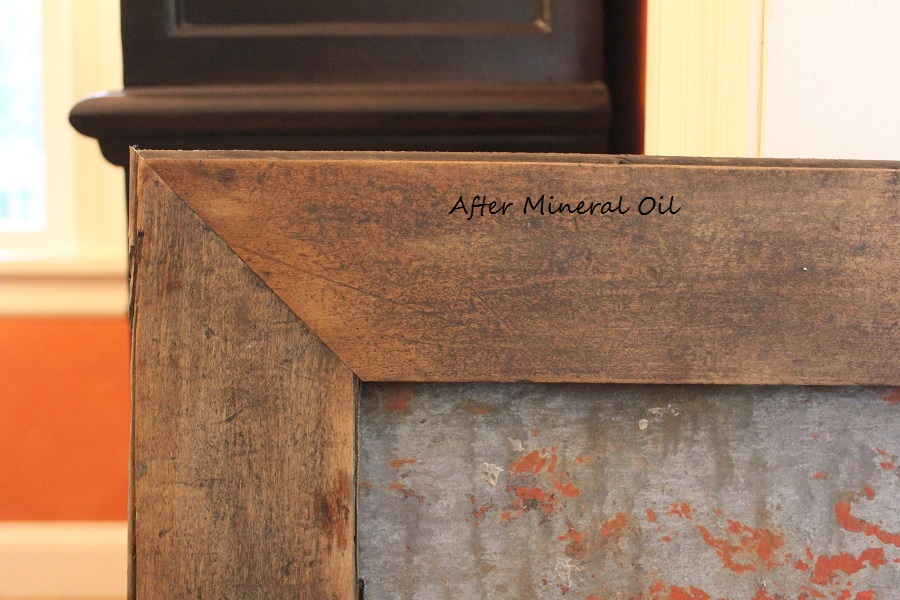 I think this wall decor project came out pretty cool especially since it was FREE! Well, I guess it did cost $2.50 for the "L" brackets. 🙂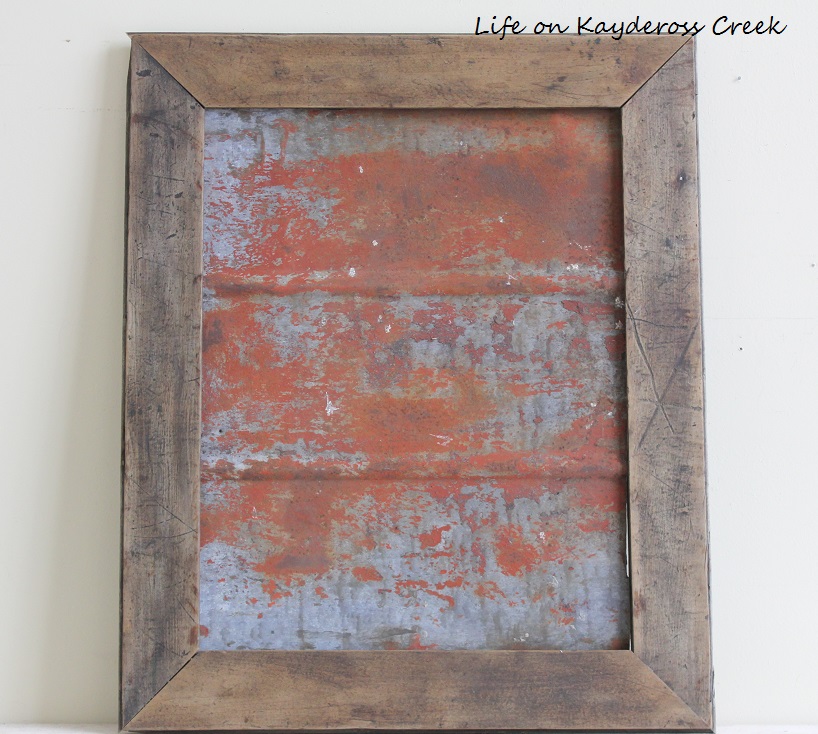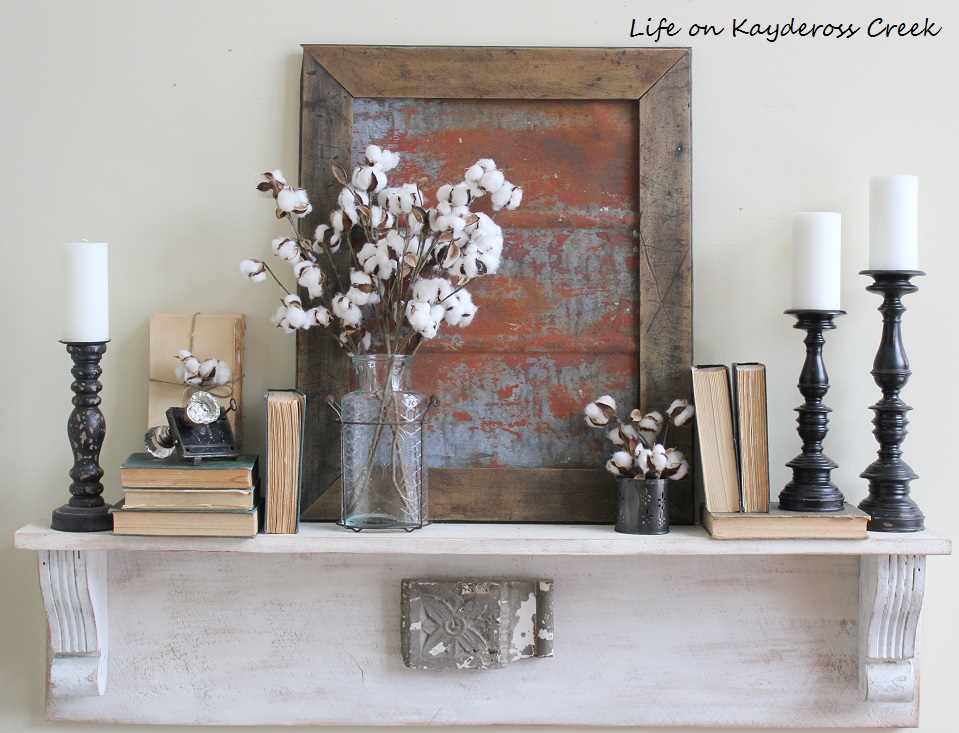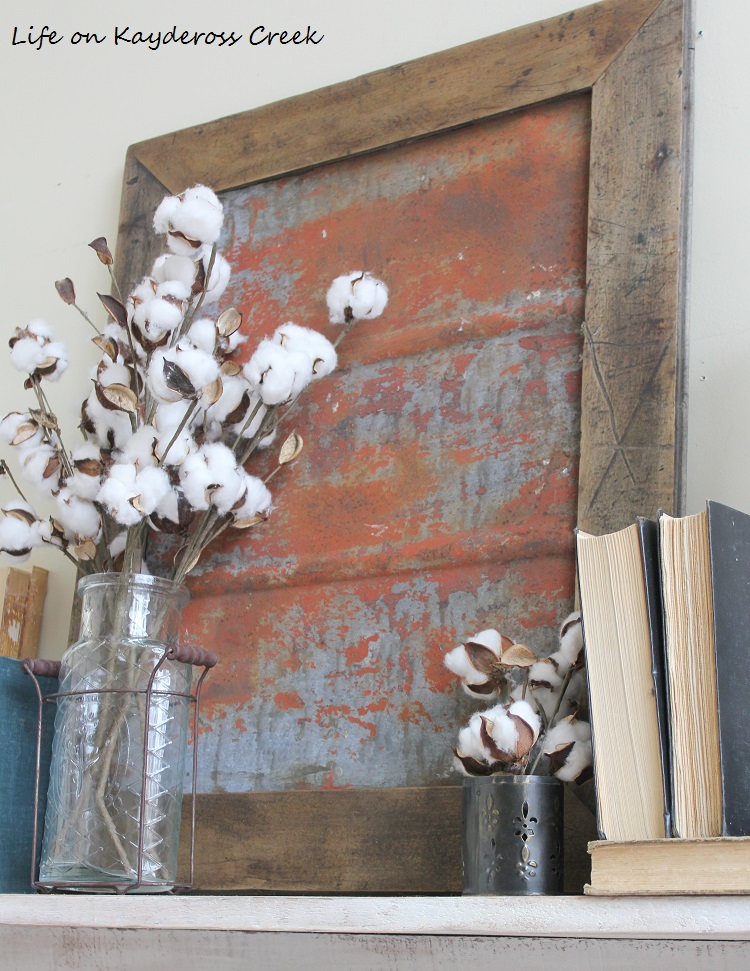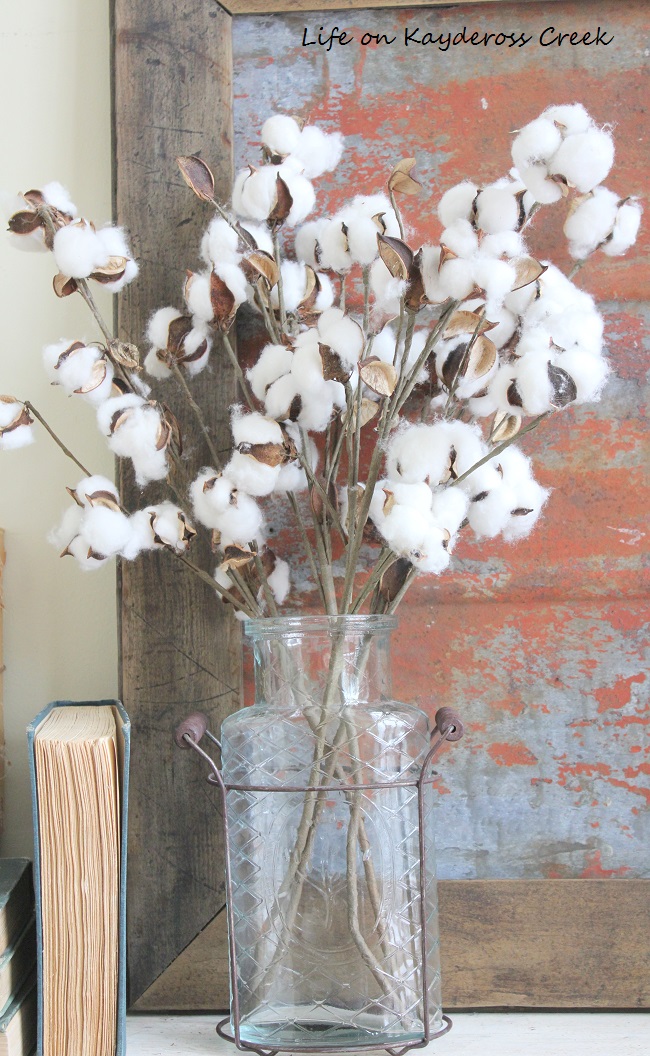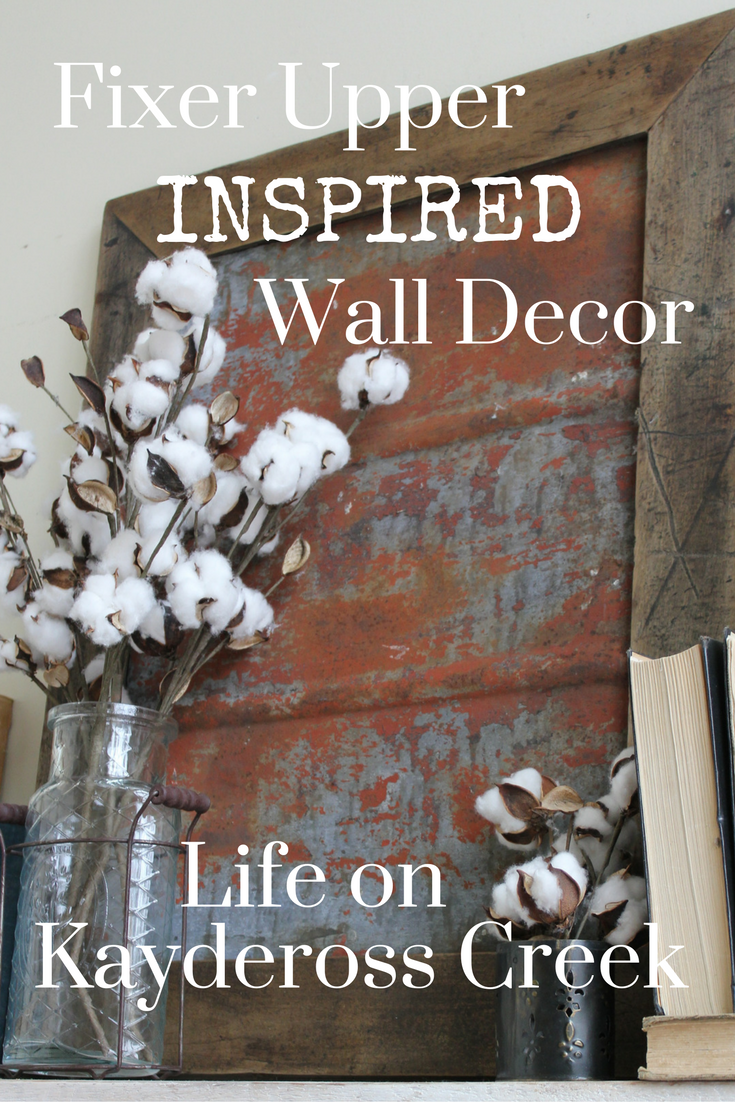 I love the way the white of the cotton branches stands out against the orange and blue patina. You can find some of these on amazon here. (affiliate link provided for your convenience, see disclosure here) Do you have a project you've made with found materials or something left over from another project? Maybe you're thinking of something you can use right now?
Happy DIY'ing!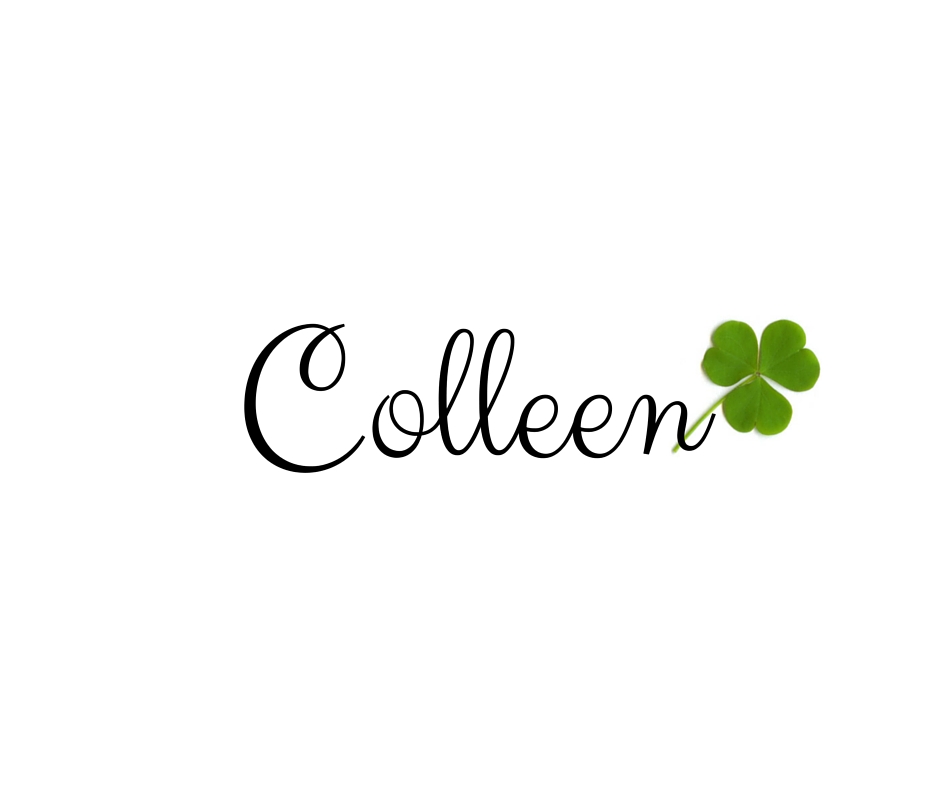 If you like Farmhouse and Fixer Upper, check out these other wall decor projects.