Helloooo and Happy New Year!!! I hope you all had a wonderful time celebrating!  We did and now we are busy finishing up some of the planning for the new adventures happening on Kaydeross Creek in 2016. Lots of cool DIY projects,  before and after decorating pictures and tips and don't forget the road trips!
Today I am starting a new series called Make it Mine Monday. I will share pieces that I have picked up in retail stores like Target or Marshall's that I have updated or changed in some way to create something new that may be one of a kind. It can be as simple as painting it, adding a stencil or something completely different. Hopefully you'll find some inspiration to update something you may have purchased to make it uniquely yours.
Make it Mine Monday #1. Mounted Deer Head
So a while back I picked up this silver deer head at Marshalls for $15.  One of the antlers needed to be re-attached (easily fixed)  so it was on clearance.  Hubby has a real one and, although I love rustic, Adirondack decor, that stays at our camp.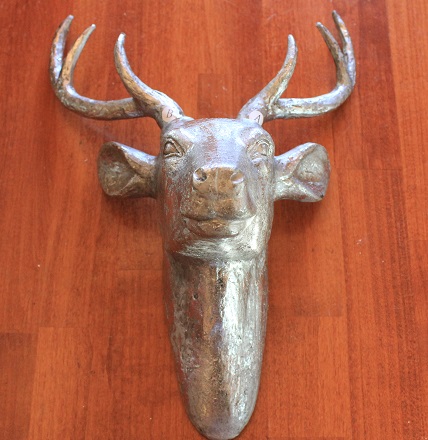 I have used a piece like this to decorate before in a collage I did for my Master Bedroom. I really like the visual interest and texture it adds but I wanted to add a bit more weight to this one.  I decided to hang it on a wooden background so it looks like it was "mounted". I had some floor boards from my Dad's shop that were left over from some other projects with the perfect patina. They don't look pretty here but they clean up really nicely.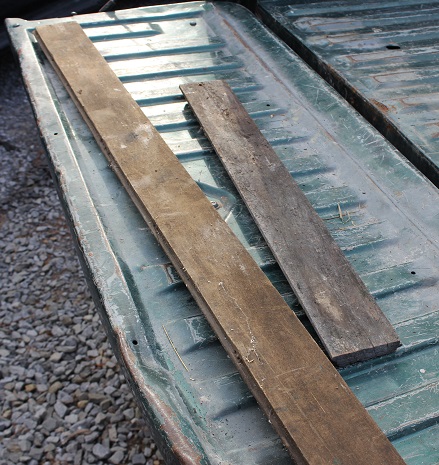 Here they are after they were cleaned with a solution of water and bleach, cut into equal lengths and attached together with a backer. Isn't that the coolest patina?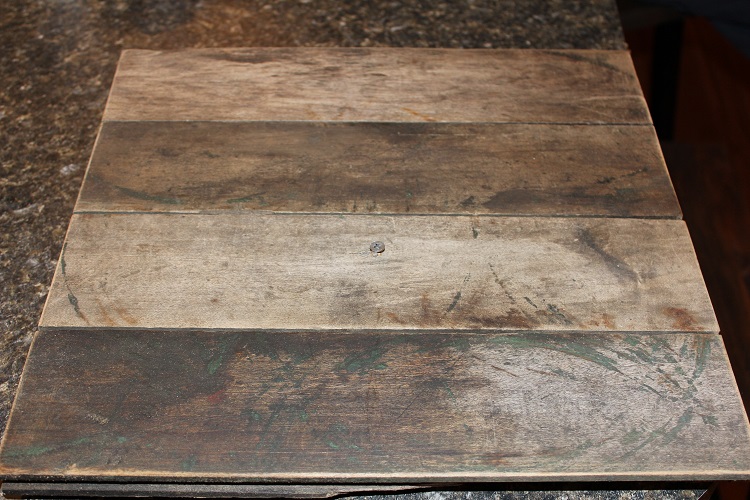 The edges that were cut were raw and lighter wood so I went over them with antique ink. We added the screw to hang the deer head on so it was centered.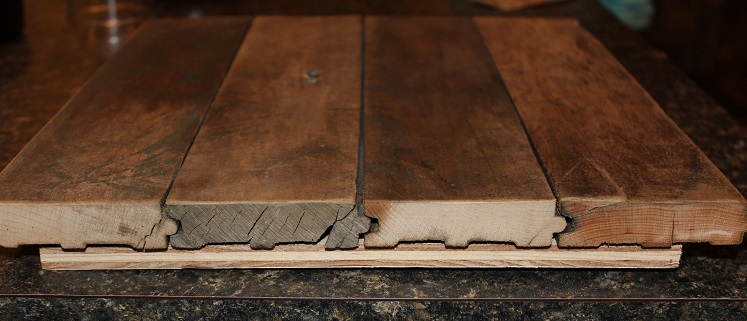 The final product was exactly what I was looking for. The mounted faux deer head is something cool, rustic and unique…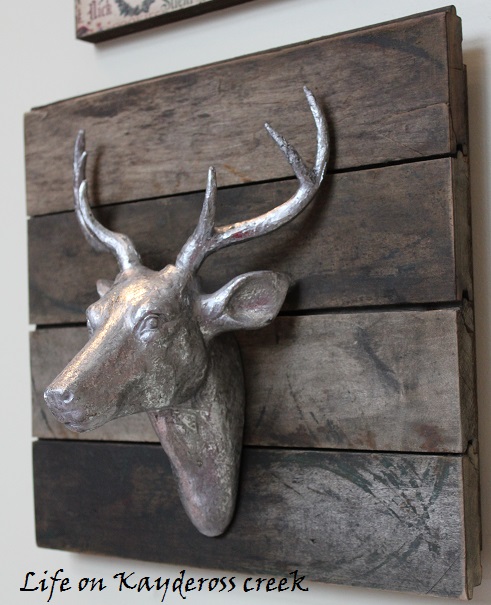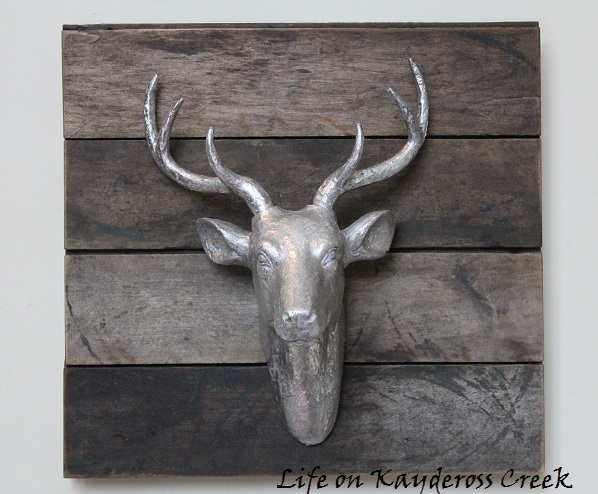 It worked really well for Christmas..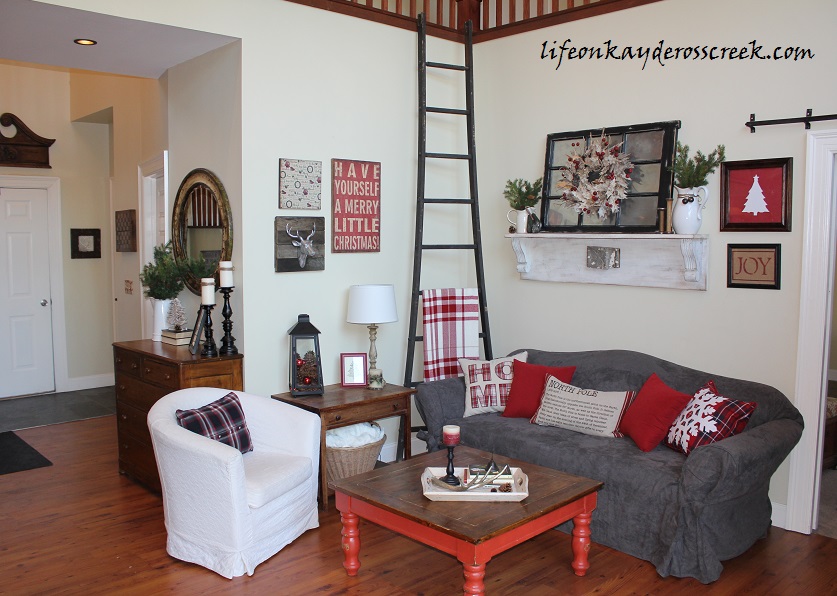 Do you have something you could tweak to make it your own? Something that is sitting in your basement that you bought but couldn't find a home for or couldn't make work?  Pull it out if you haven't used it and see what you can do!
Stop by again later this week to see how I incorporate this piece into my winter decor.
Happy DIY'ing!