Today I'm sharing a new project, a DIY Farmhouse sign. It's one of the best ways I know to add some personality to your space. I love a good sign and they seem to be all the rage right now. Are you a Fixer Upper fan? Joanna Gaines uses them in some way in all her re-dos.
I love the way they add charm and character, especially to a country or farmhouse space. There are about a gazillion different ways to create a space of your own with signs…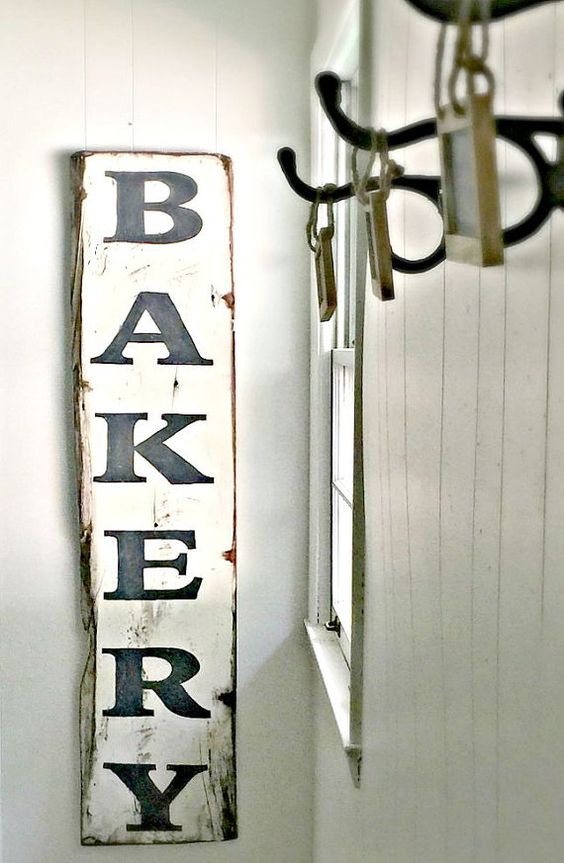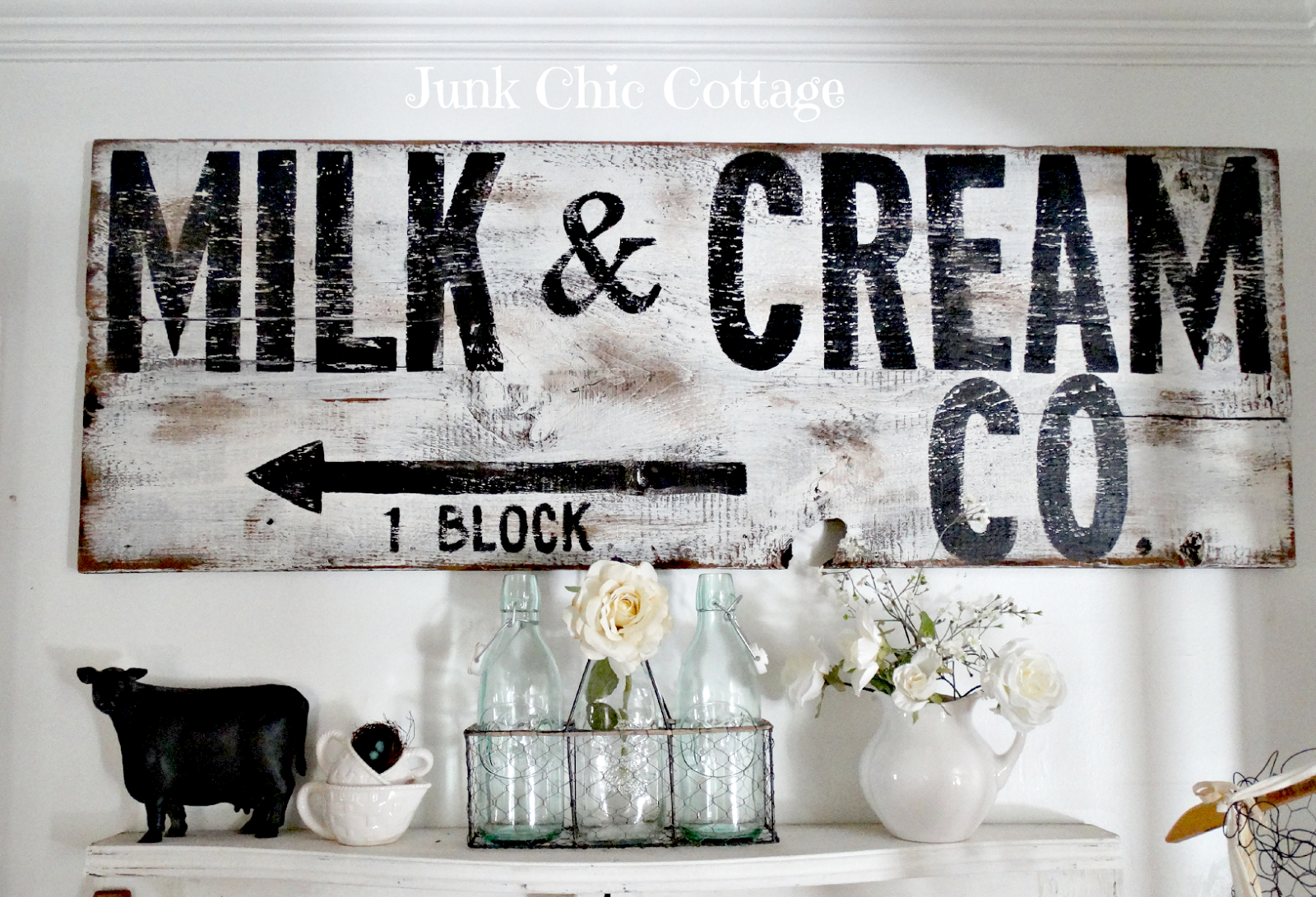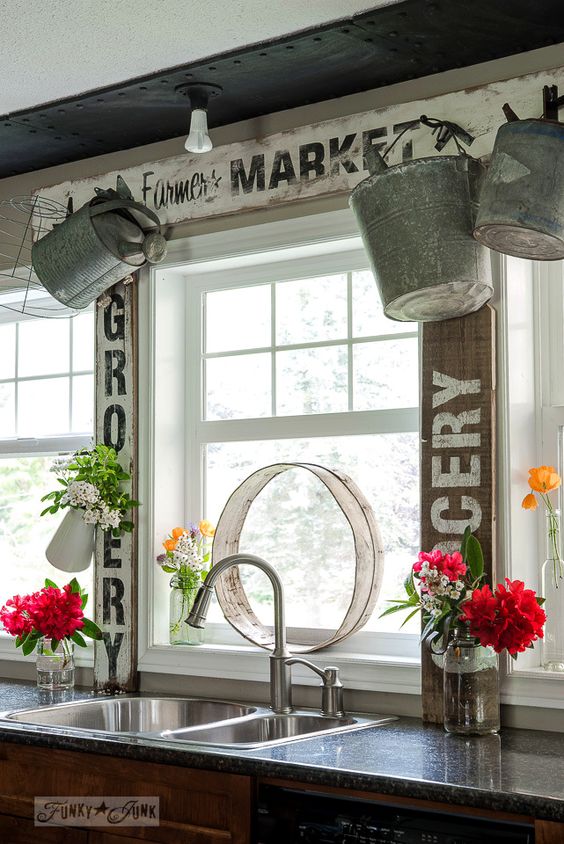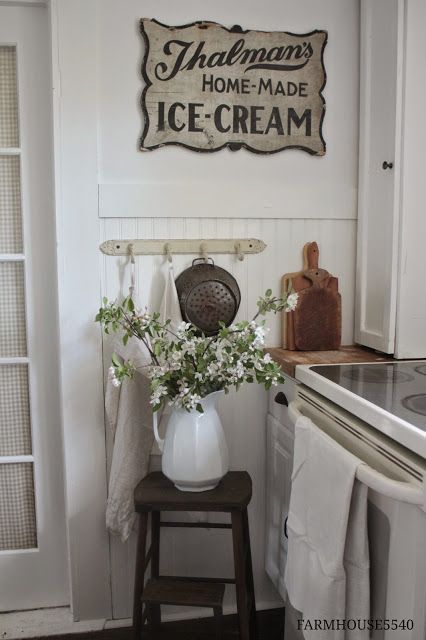 I'm so making this….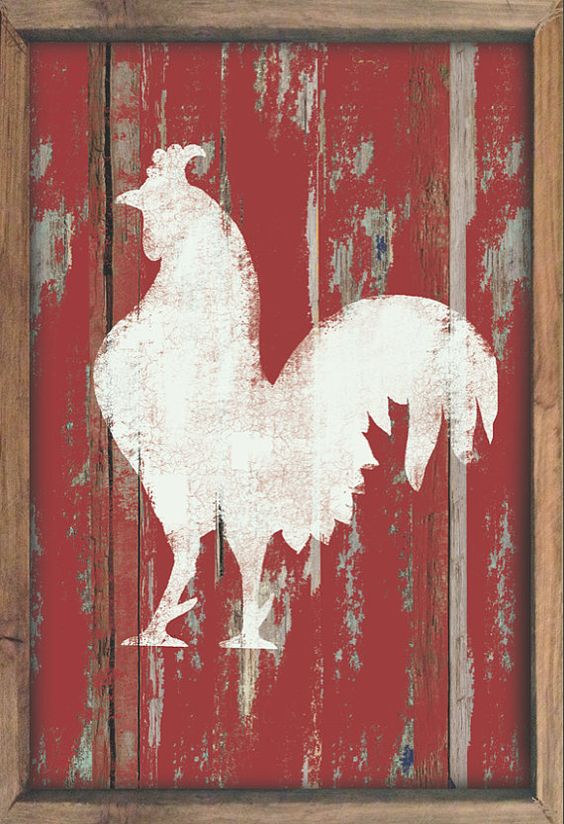 And one of my favorites from the Fixer Upper Farm…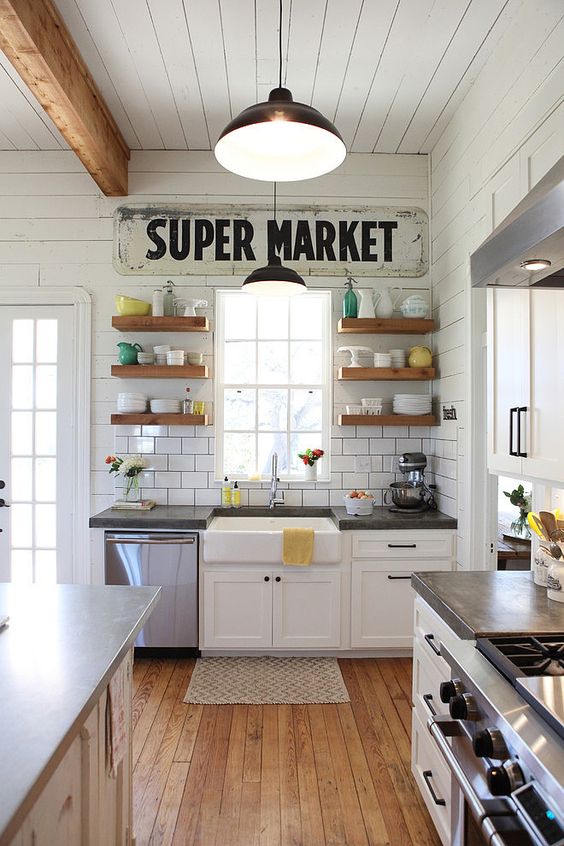 There are plenty of places out there to pick up some of these beauties like Home Goods or Target and even more places on line like American Farmhouse Decor or Etsy. My feeling is why not try making it yourself?? Don't get me wrong, sometimes you just gotta spend a bit of money if it is worth your time and energy. I get it. But, if you can make it cheaper and you can customize it to your house and/or family, why not give it a try?
If you invest a few dollars in some stencils and some paint (I usually pick these up at Michael's or AC Moore with a coupon), it will go a long way. You can use a bunch of different backgrounds to make a sign like my favorite, free pallet wood, the sides of old crates that just can't be used as crates anymore, old cutting boards or leftover wood from another project. In fact, the older and more weathered the wood, the more character.
So here are few that I have made.  It's really not as hard as it seems but it does take some practice. YOU CAN DO IT!
The first few are made out of old flooring that came out of my Dad's old shop. It has such a great patina from years of wear and tear and paint spills.  This one is in my dining room…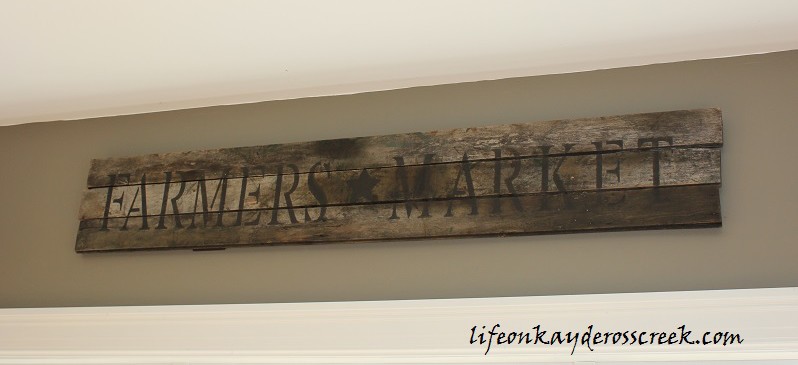 These are in the hot cocoa bar..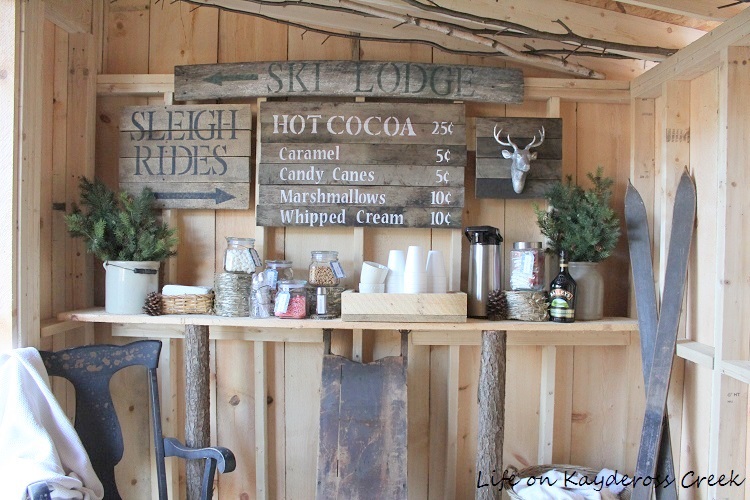 I made this EAT sign out of half an old cabinet door and some wooden letters from Michaels…

This is the my latest one I made for my kitchen. It's made out of MDF from another project (post coming soon) I will also share the whole kitchen for my upcoming spring house tour next week. I LOVE coffee so it was a no-brainer. 🙂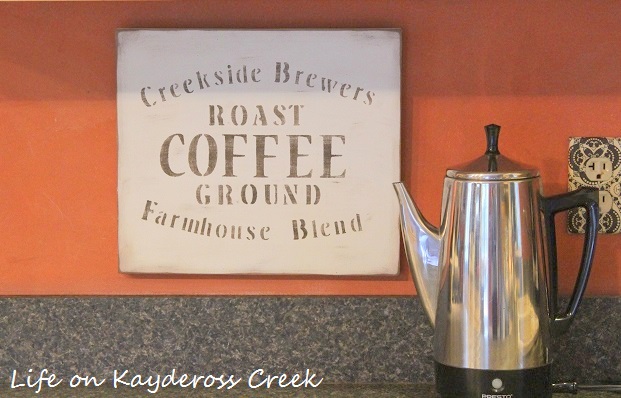 So one of the things that I do before I actually stencil is practice the spacing and size by doing it on paper about the same size as the wood or background I am using.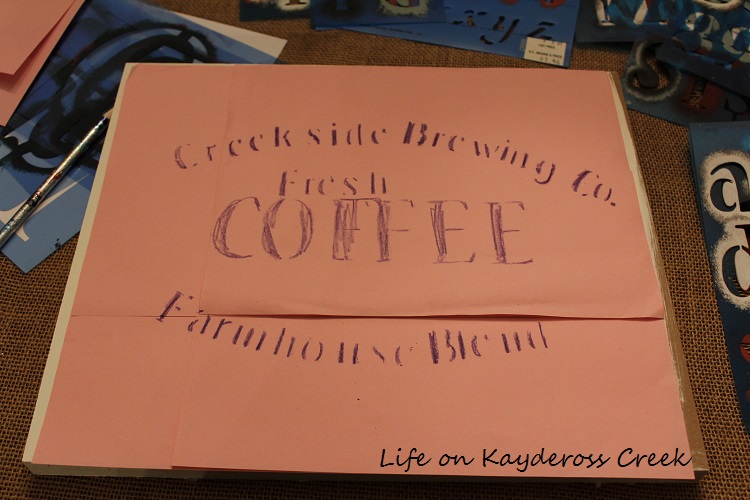 This one I did using crayon. It helps to see how the letters should be spaced and also gives a point of reference when you are actually painting it.  The final product came out a bit different but it worked well. Luckily the paint doesn't dry very quickly and I had to "erase" the word farmhouse 3-4 times with a wet paper towel before I got it (almost) where I wanted it.  It's not an exact science as you an see but it definitely helps. I needed to bring the Blend up a bit and may paint over it and do it again, we'll see.
Once the words were done, I knew that I wanted it to be a bit more aged so I sanded the edges and used some antique ink to distress it. It's not perfect but I really like the way it came out.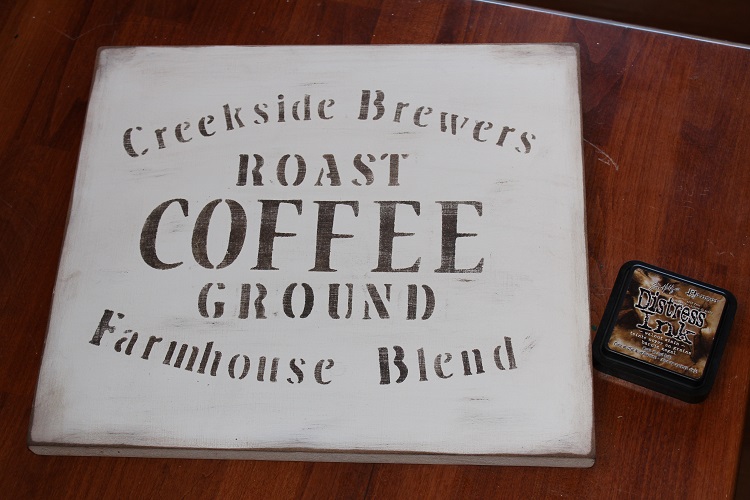 I added saw tooth brackets to the back to hang it.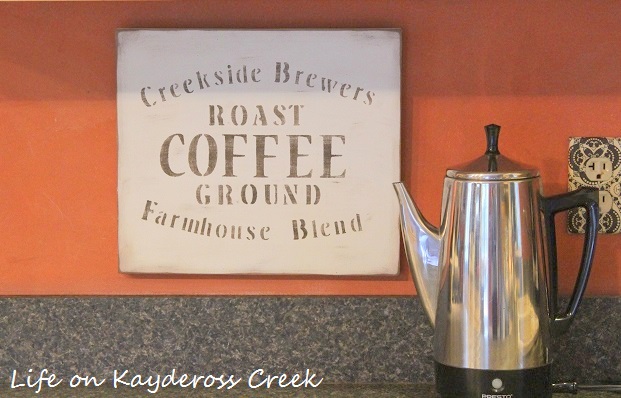 There are no rules when it comes to making a sign. Just do what fits in with your decor and what speaks a bit about you. Make it yours. Do you have something that you can use to make a sign or do you have an idea in mind for a sign that would be perfect in your home?
Whether buying it or making a farmhouse sign, I hope you love it in your space!
Happy DIY'ing!