I'm so happy to be able to share my little girl's room with you today! When we first moved into our house my daughter was just 3. Even at that age she wasn't a "girly girl" and didn't like pink at all.  So how do you create a not-so-girly girl's room? I decided to go somewhat girly and paint it purple. I have to confess, too, that the quilt we bought when she was 4 months old had been kept in storage and I "remembered" it had purple in it. It actually did not but it worked anyway.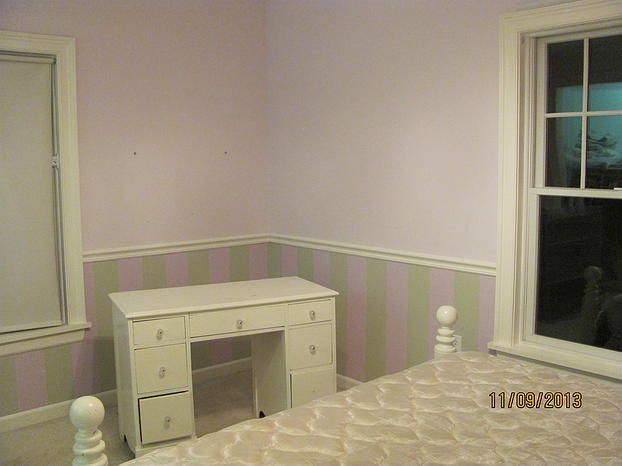 Eventually she said her favorite color was blue and I thought is was time for a change when she turned 9. I wanted something a little more grown up but still "little girl" enough. I had already painted all of the mismatched, hand-me-down furniture white to tie it all together. We had this bed from when we first got married and the desk (which was a wierd brown wood and in rough shape) I picked up at the Salvation Army for just $25. Once painted and with new clear pulls added, it works great.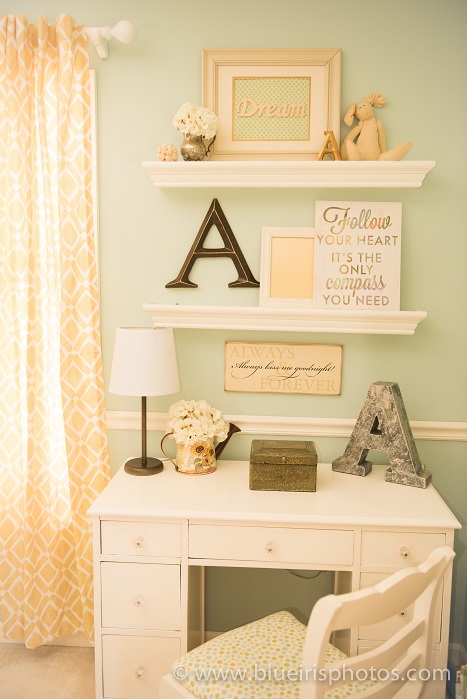 The chair was one of my other thrift store finds. I picked up 4 for $40. I just painted it white too and changed out the fabric. I love how the different prints in the curtains, on the chair and quilt work so well to pull the yellow and blue together with just a touch of green. You can find similar curtains here.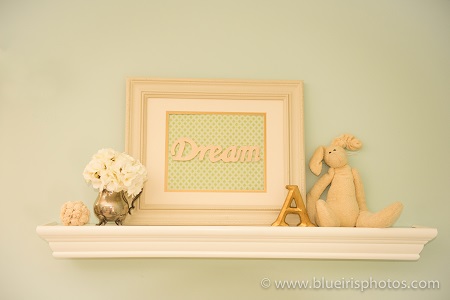 I scooped up these shelves at Hobby Lobby on sale for 75% off because they were damaged. I spackled where needed and painted them to match the furniture. Good as new! The "Dream" picture is just a frame I got at the Salvation Army (with the mat) for $2.50. I removed the glass to make room for the the wooden cut out of dream and the background is just scrapbook paper. The whole thing was about $5.
Here I used some $1 frames and a few more A's I picked up at Hobby Lobby in a small collage.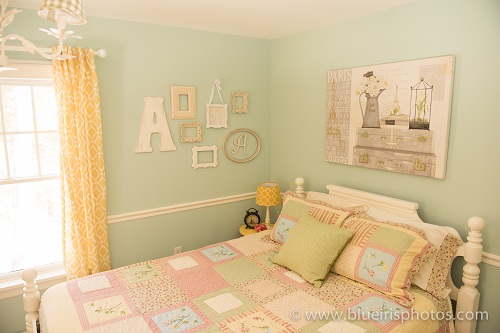 Update: I added a new night stand. You can see that project here and I also updated the wall gallery which you can see here.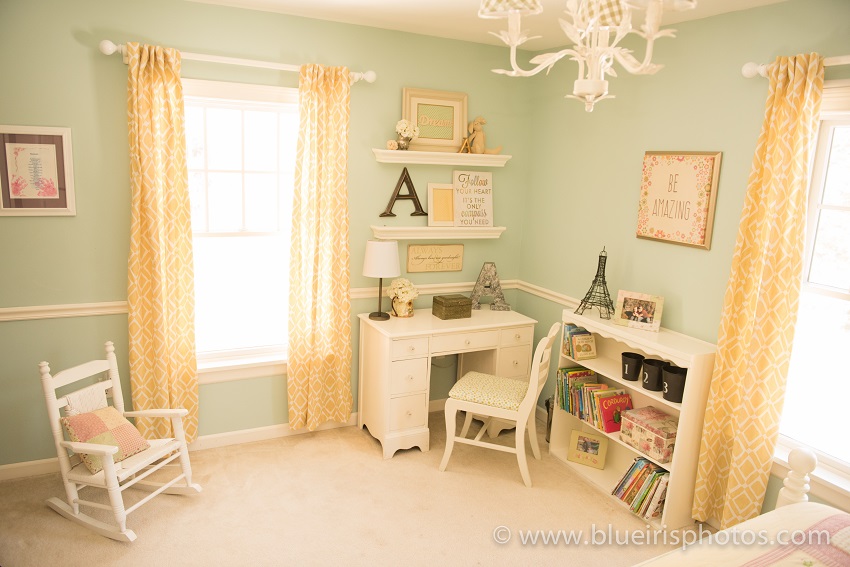 PIN it for Later: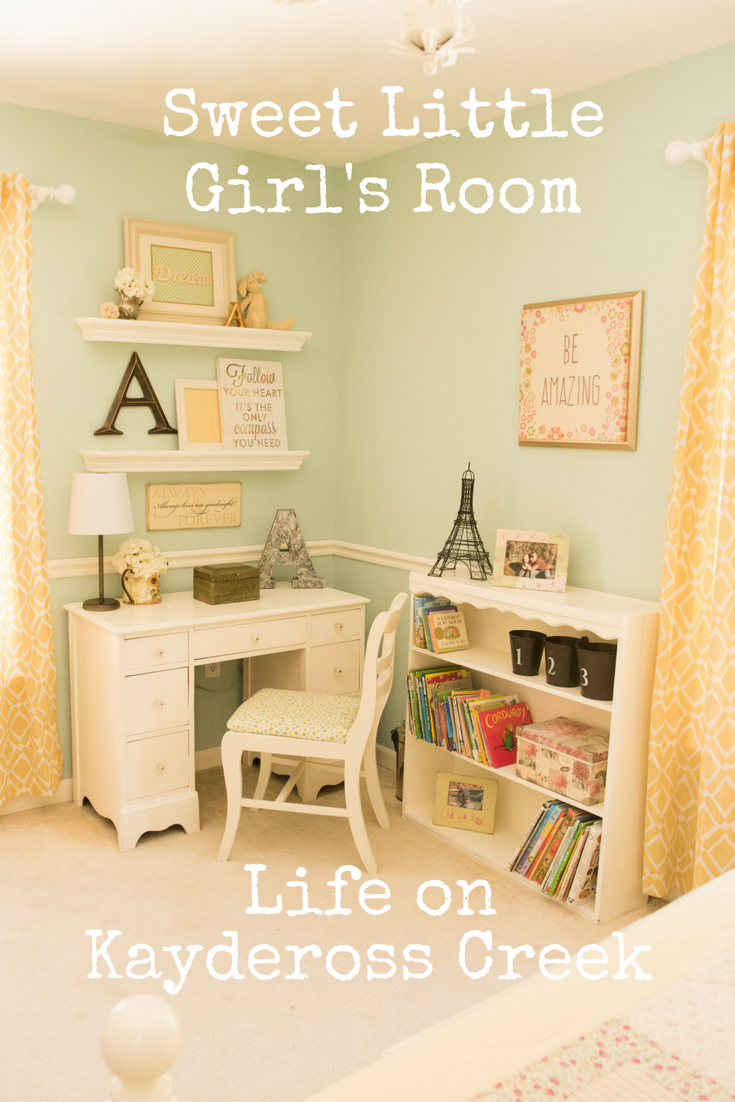 There you go, an updated girl's room with a few inexpensive, easy projects. Are you thinking about updating a specific room in your house? What type of DIY projects will you do?
Happy DIY'ing!
Col