Hi everyone! Today I'm sharing our Reclaimed Wood & Pipe Towel Rack and it's as easy-peasy as it gets.  I was so excited to find out that our Project Challenge this month happened to be to use reclaimed wood because I love the color, texture and character it has. I knew exactly what I would do with it. I'm joining four other bloggers for this challenge and you can see their creative projects below too! This post contains affiliate links for you convenience. See my full disclosure here.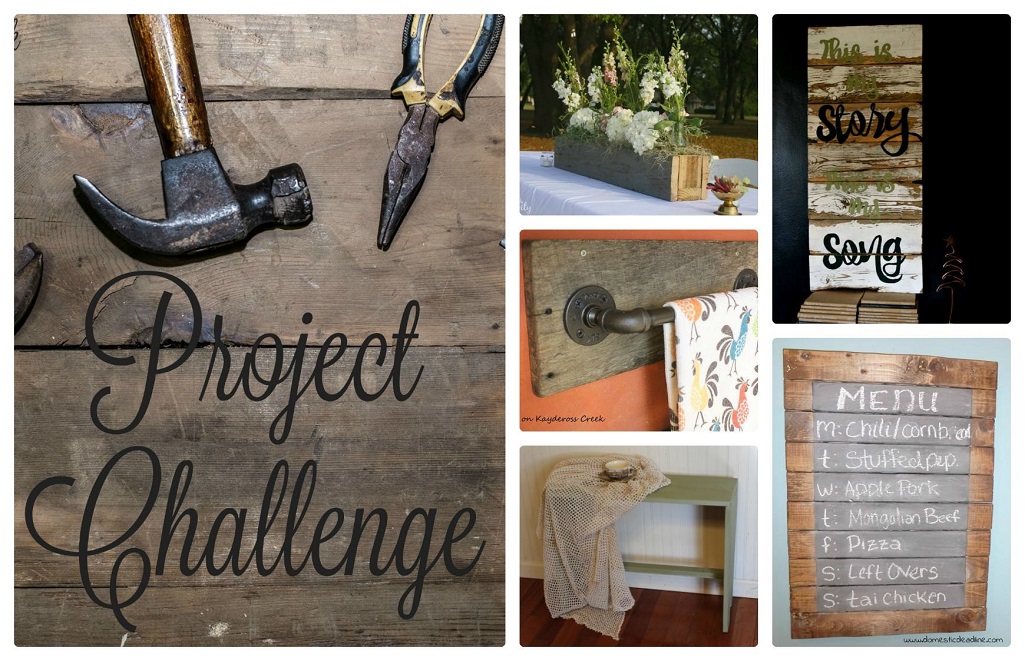 This post contains affiliate links. See my full disclosure policy here. 
For me, choosing a project for this challenge was a "no-brainer". Seems like I was always looking for a towel to dry my hands on after I used the kitchen sink. I would pull one out of the drawer, walk around the kitchen with it (multi-tasking of course) and put it down somewhere and the next time I needed it, couldn't find it. So I decided to create a place to hang one right by the sink.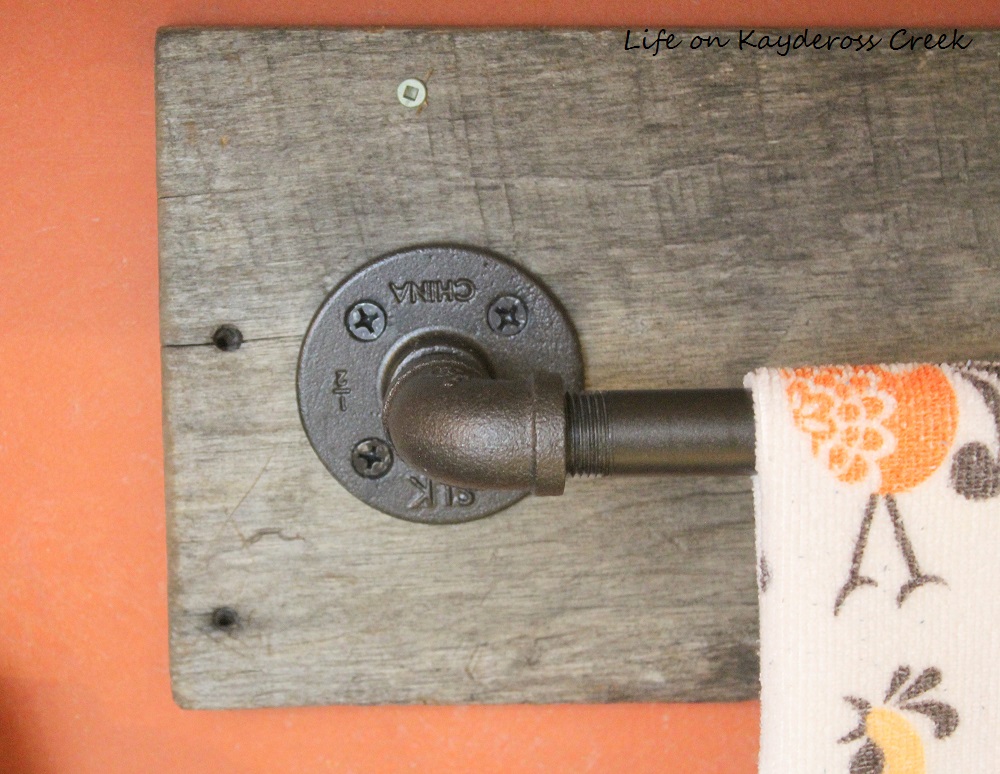 I knew I wanted to use plumbing pipe because I love that industrial look and feel so I picked up the pieces I needed at Home Depot:
(2) 1/2 " flanges
(2) 1/2″ elbows
(2) 1/2″ x 2″  black steel nipples
(1) 1/2″ x 12″  black steel nipple
For the back, I chose this old piece of reclaimed wood we had out in our stash in all its weathered glory.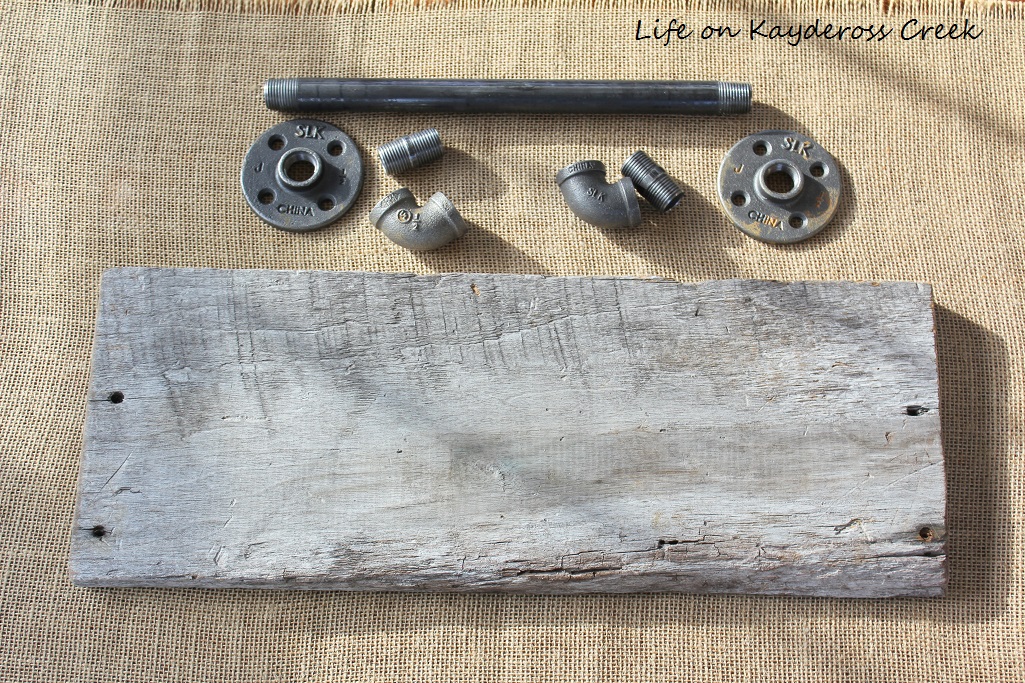 I assembled the pieces and scrubbed them down with soap and water to remove any grease. Then I spray painted them Oil Rubbed Bronze to a darker uniform color.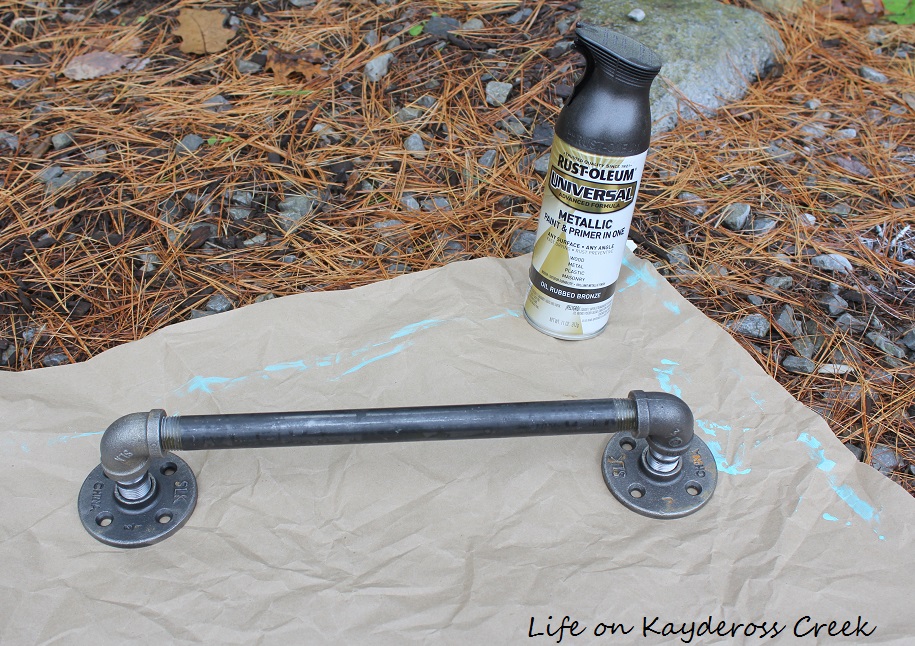 We then screwed the flanges to the wood. We could have adding hangers to the back, but decided to screw it directly to the wall because it's a bit on the heavy side.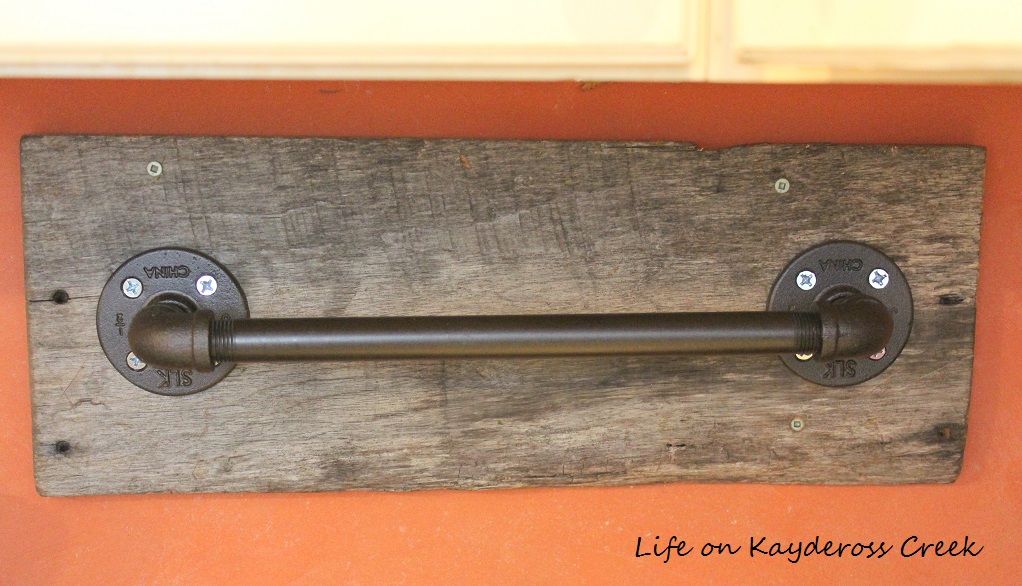 Once it was up on the wall, the silver screws we used to attach the bar to the reclaimed wood stood out like a sore thumb. I covered them up with some black craft paint.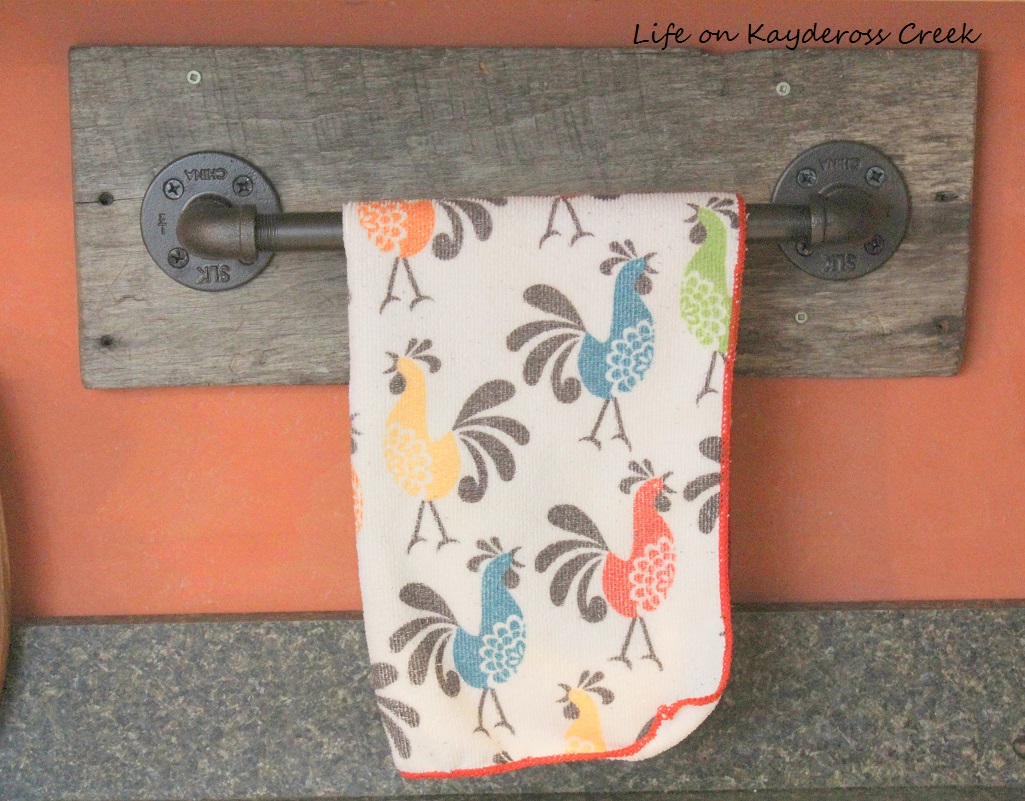 Good as new. So this project literally took about an hour to do and that included the spray paint drying. It cost me about $20 for all of the pieces of pipe. I'm sure I could find a plain towel rack for cheaper but who wants a boring old, run of the mill towel rack??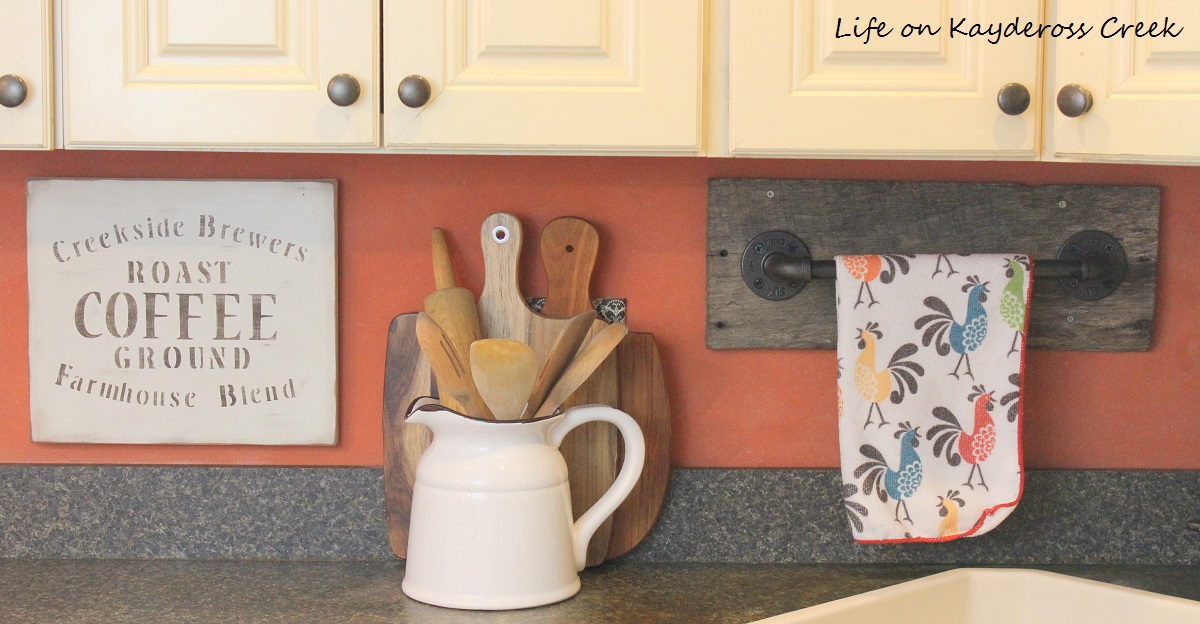 Give me something with character any day! 🙂
The coffee sign was a project a few months ago and you can see that here.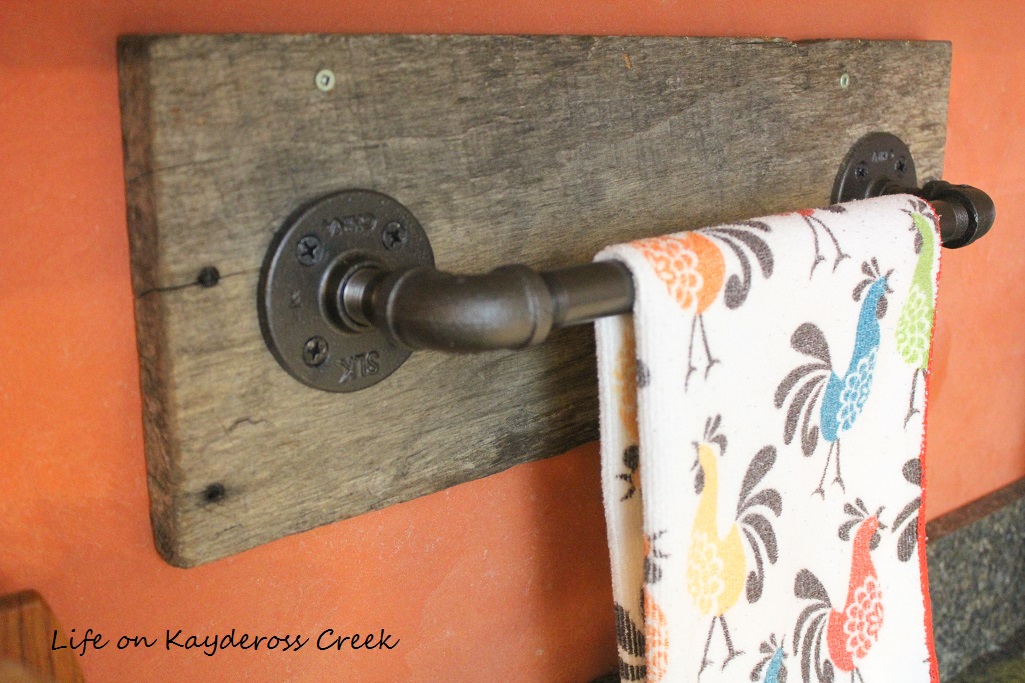 Do you have a love of reclaimed wood like me?  What type of project would you do with it? Don't forget to check out my lovely blogger friends and their reclaimed wood projects below for more inspiration.
Happy DIY'ing!
Col
Molly from Just a Little Creativity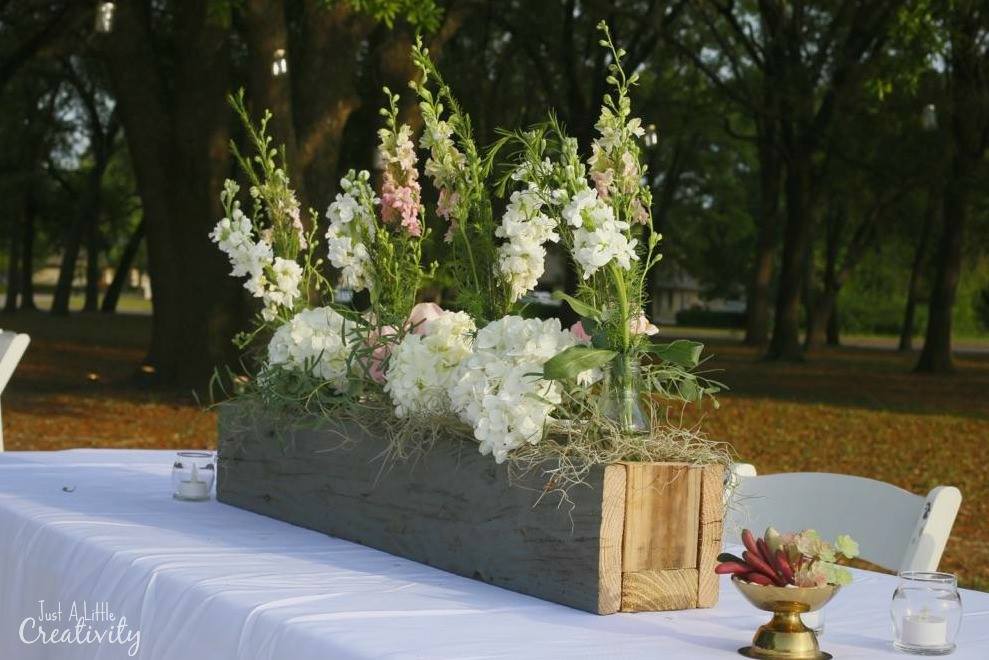 Michelle from Shelstring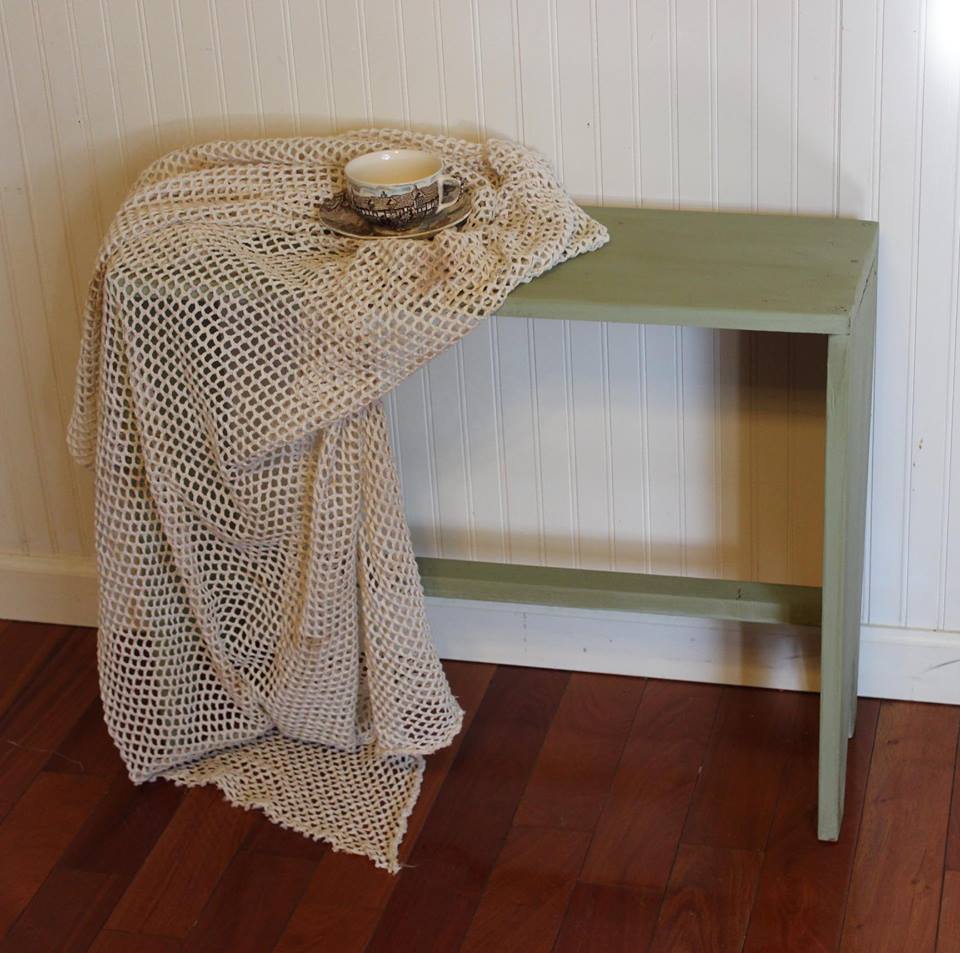 Emily from Domestic Deadline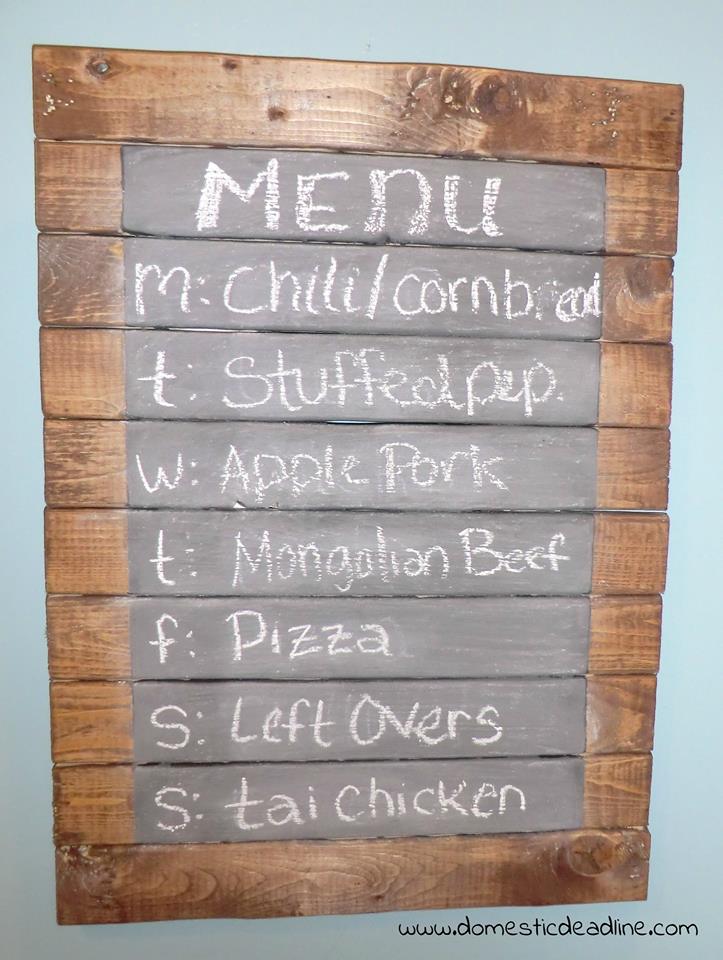 Karen from Somewhat Quirky Designs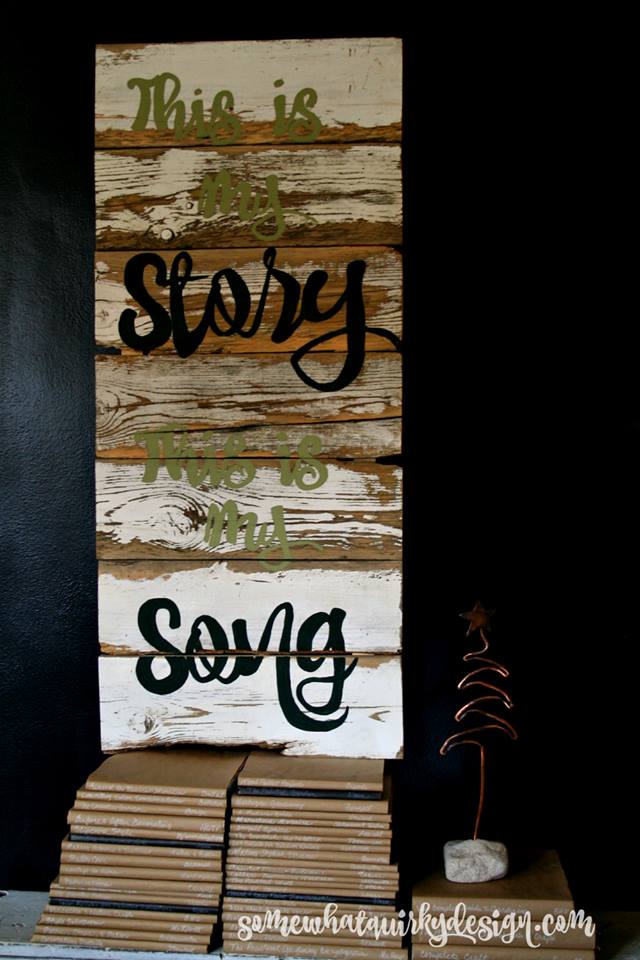 Linking to: Welcome Home Wednesdays