Hello, hello! Today I'm sharing our rustic coffee table makeover. I picked up this poor little table at a garage sale a couple of years ago and gave it it's original makeover then. You can see that here.  It's gotten pretty beat up in two years and the top has finally had it or maybe I've just had it with looking at all those scratches and wait, is that an excuse for a new project??? I think so…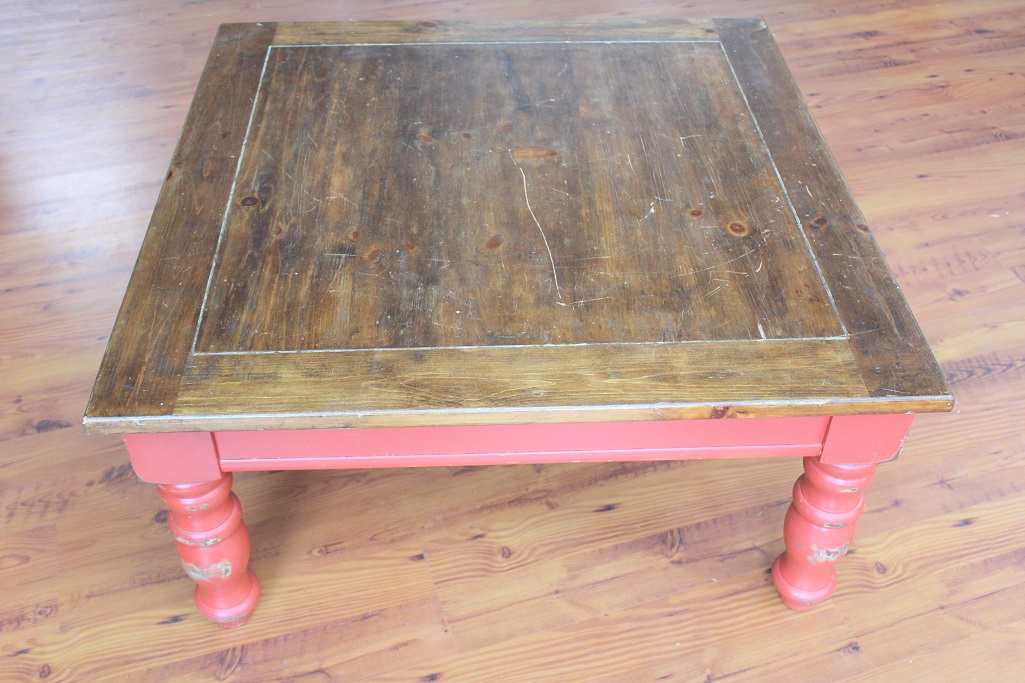 I absolutely adore the color of the bottom of this table so that will stay as is. It's just happy. I really wanted to do something more rustic with the top so we decided to add planks. We wanted to use the same rough saw pine we used in our Pottery Barn inspired shelf and end table.
I wanted to make it a bit bigger and planned to have the edges hang over one inch on all sides so we needed 38 inches across total. To break it up a bit, we used (6) 5 inch boards and (2) 4 inch boards.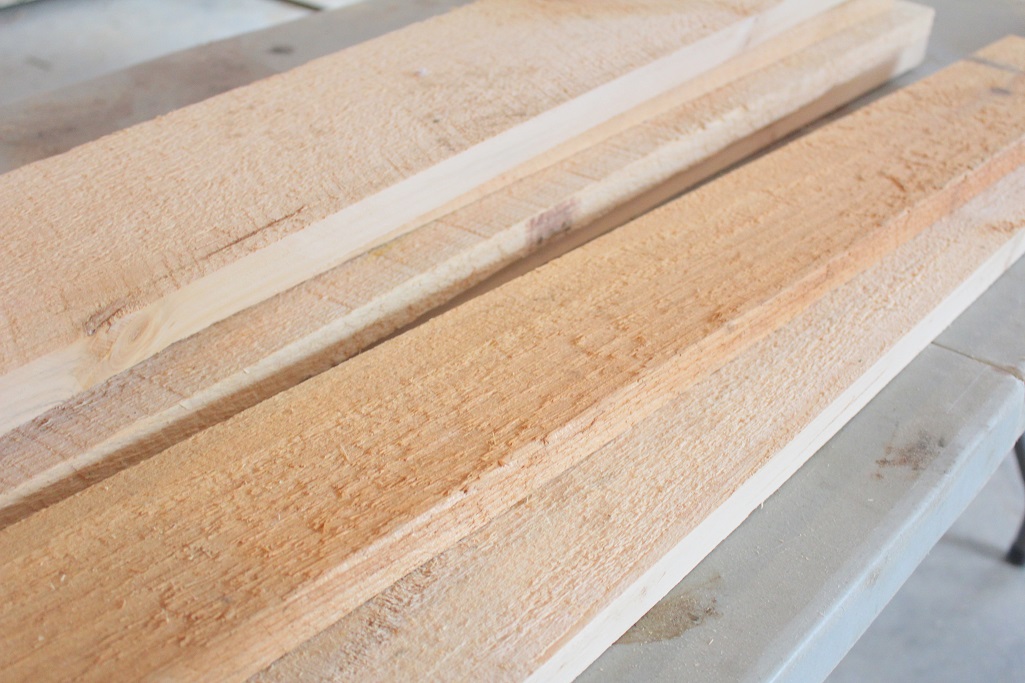 I sanded each board a bit especially on the edges so that they would fit tightly together and then screwed them on from the bottom so you can't see it. What a difference already, right?!?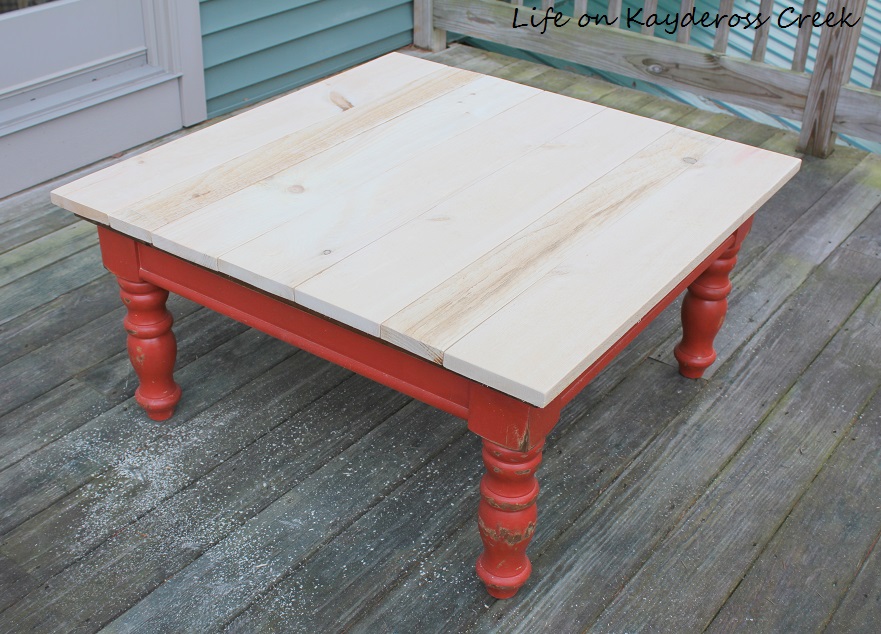 Once they were secured, I used the palm sander to go over the entire top with 120 grit sandpaper to get a nice smooth surface without losing too much of the character of the wood.  Then I used Minwax Wood Finish Stain in Golden Oak and this rustic coffee table makeover is almost done.
Nice pic, thanks Kev…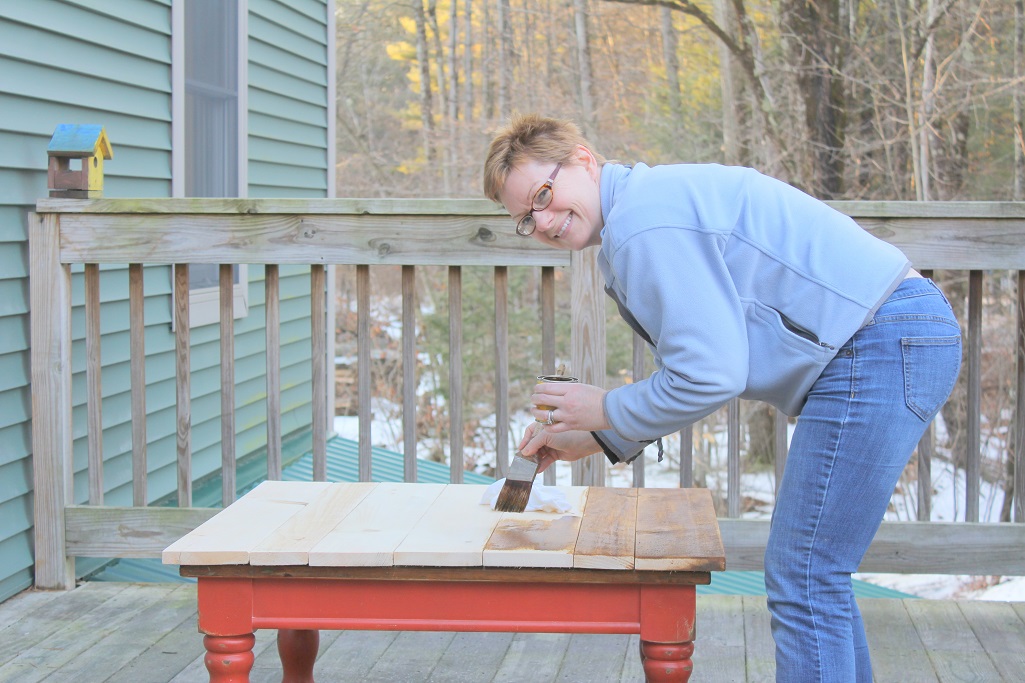 So the color was so rich when it was still wet and I knew it may dry lighter so I may have to do another coat. Here it is with the first coat..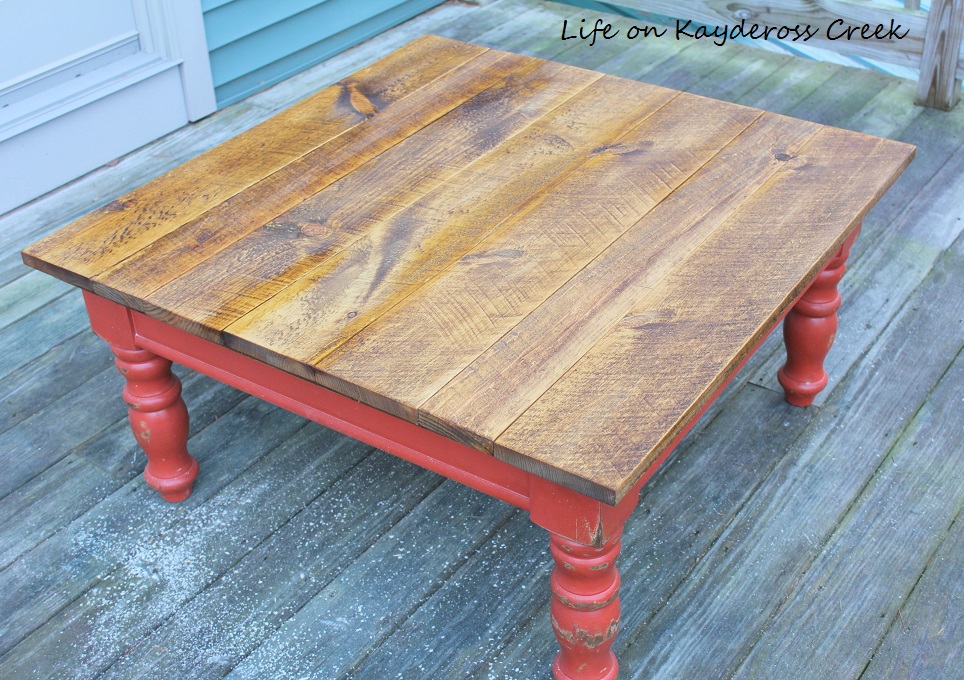 I love that it's not perfect and that is has knots and grooves and rough patches and the stain emphasizes the saw marks. It just feels like it has so much more life now.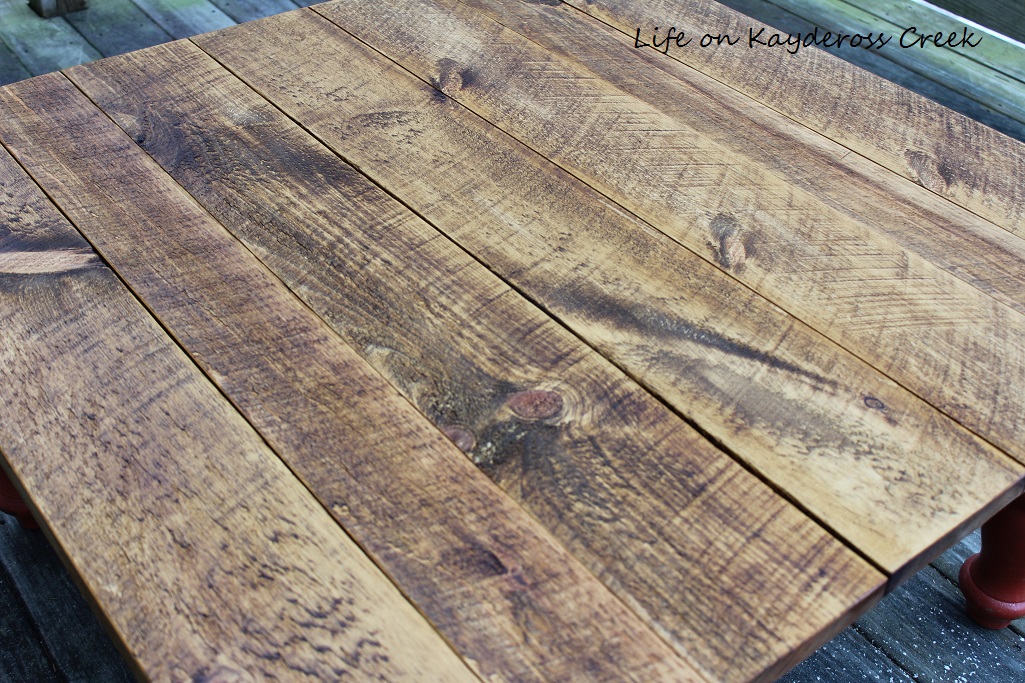 Here it is in it's spot in the family room.  You can see how it's lightened up so I will definitely be doing another coat of stain to make it a bit darker. I love how the colors in the wood still play off the colors in the stone of the fireplace.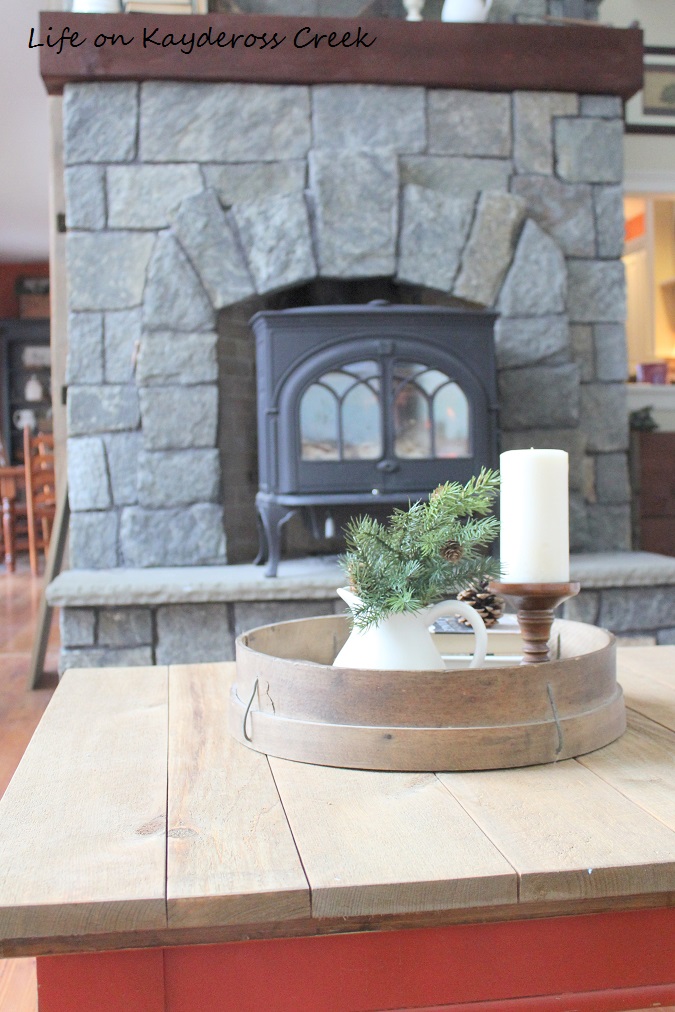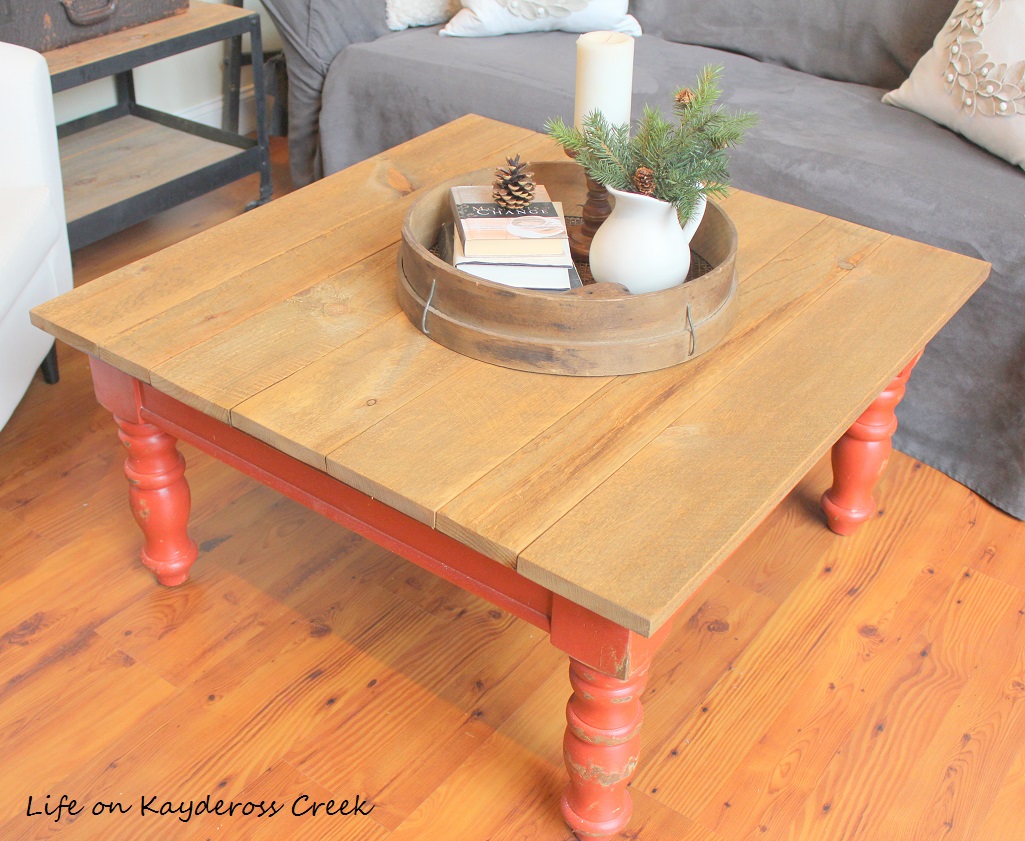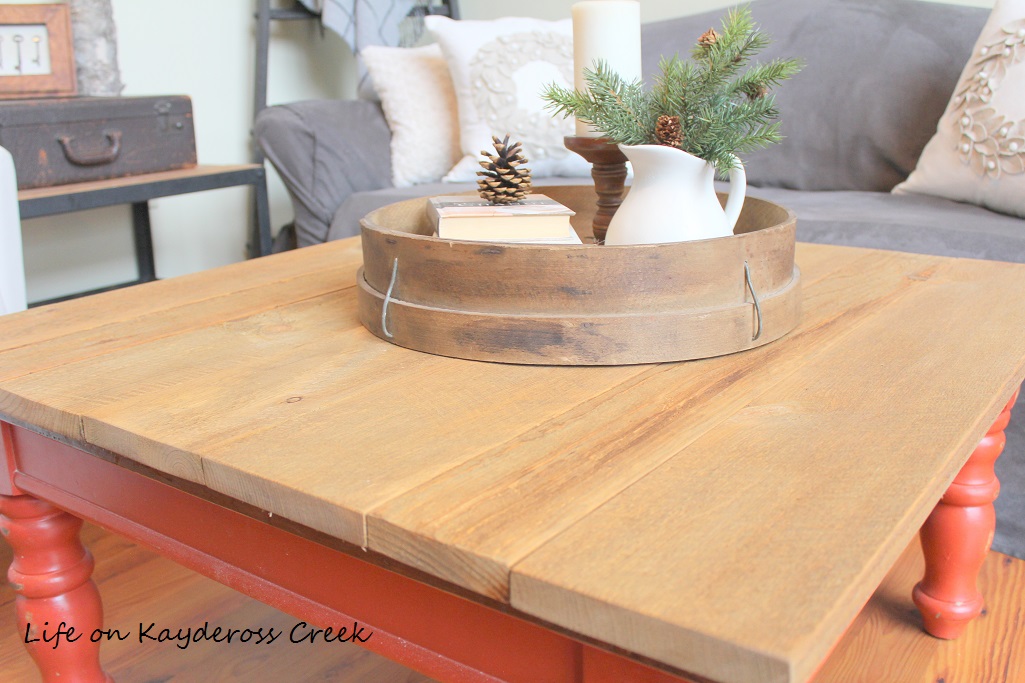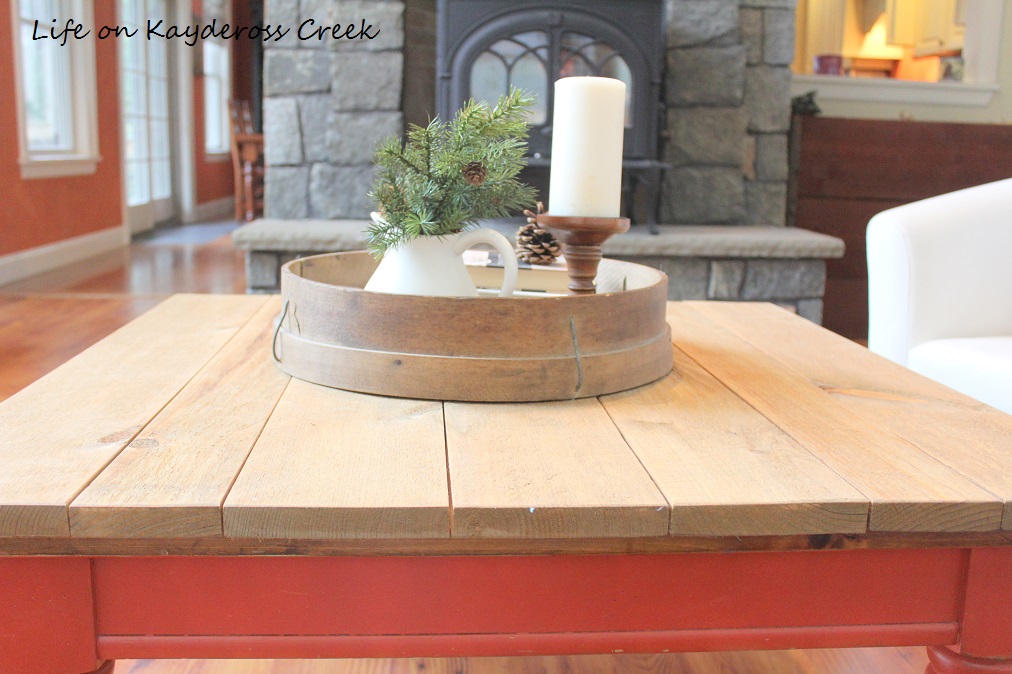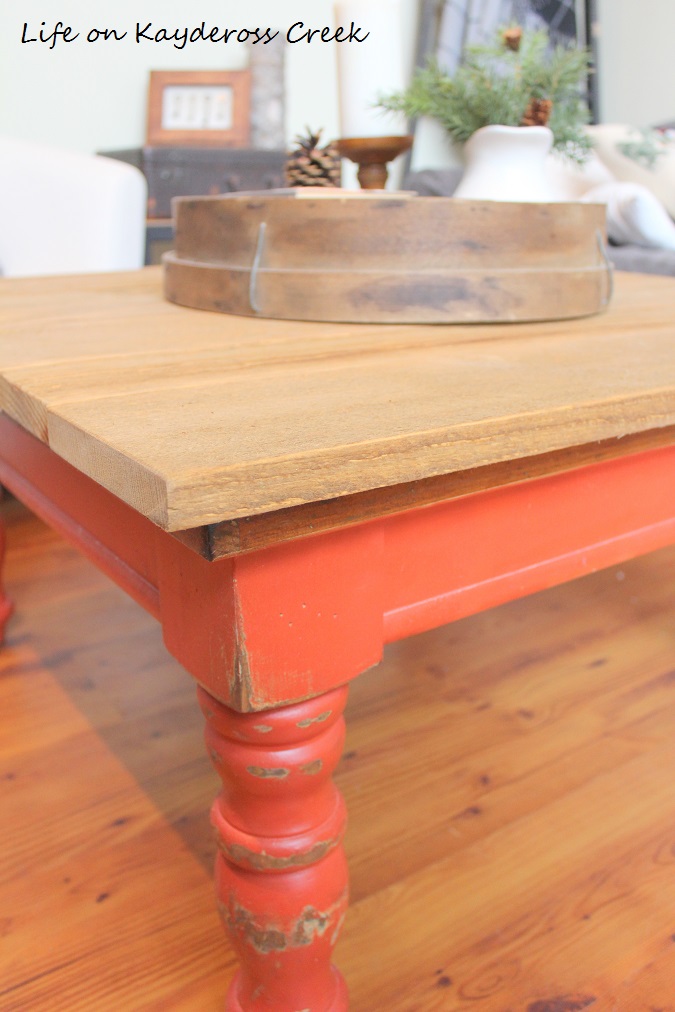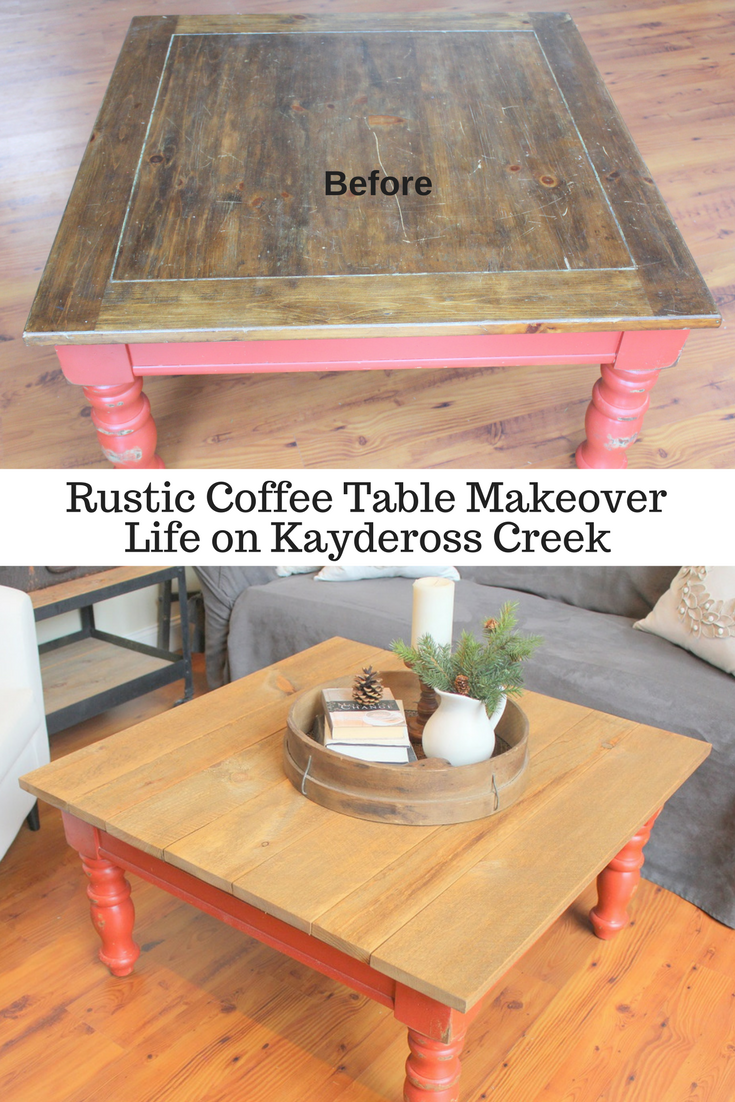 I love the way it turned out ! It definitely is a more rustic than before and has a lot more personality.  Sometimes it's just a matter of giving new life to an old piece. Do you have a re-do project in mind for a piece of furniture you have?
Happy DIY'ing!
Col