A few years back I was watching an episode of The High Low Project on HGTV. I Love that show for obvious reasons! Come on. The host of the show, Sabrina Soto, who is as cute as a button and you just want to be best friends with, gives examples of how to create an amazing room on the cheap but it looks crazy expensive!
Drool…
In this particular episode she was working on creating a beautifil living room and instead of using one single coffee table she used 3 different level tables in 3 different styles. So cute, I thought, and very creative.
I've wanted to do something like that but just haven't had the space. I recently switched out the night stand in my daughters room so I ended up having an extra small table to use somewhere in the house so I figured maybe this was my opportunity.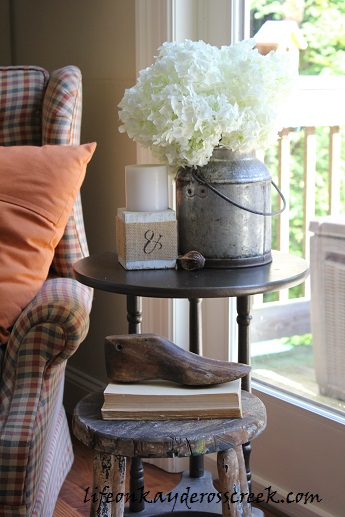 This table was painted yellow originally for my daughter which was not working in the great room so I quickly spray painted it Flat Chestnut to go with the rest of the room and the cute little stool my Dad gave me.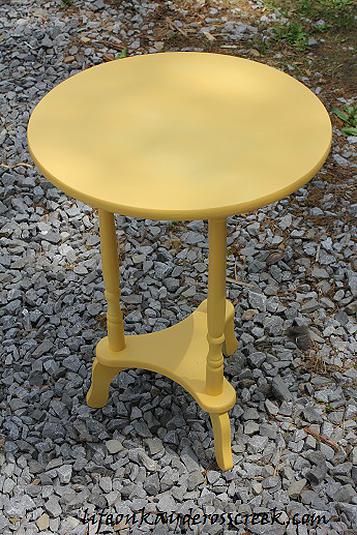 It was the perfect size to pair with this small stool. I absolutely love this stool with it's awesome patina and character. has been moved around in our house so many times but has never found a home.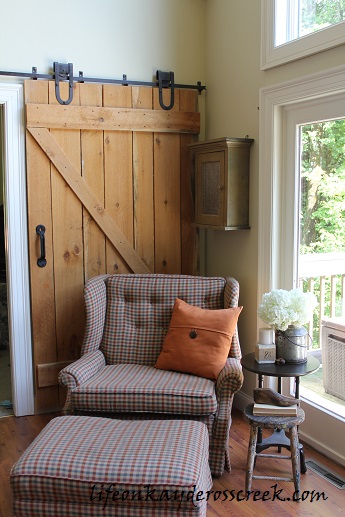 I took the little table and stool and put them together and it looked super cute! They were just the right size to fit snuggled together next to the overized chair while balancing it out. My own version of eclectic nesting tables!
Do you have pieces that you love but you aren't sure what to do with them? Try giving them a new life with a different color and a new home in a different room in your house. You just might find the perfect spot!