Hey everyone! Recently I shared some of the goodies we picked up during our trip to the Brimfield Antiques Show & Flea Market this year. So many projects, so little time. Anyhoo, today, I'm sharing  how two of those things got a new life in a new home. Wait til you see how we transformed these old spindles into unique candlestick holders.
The process: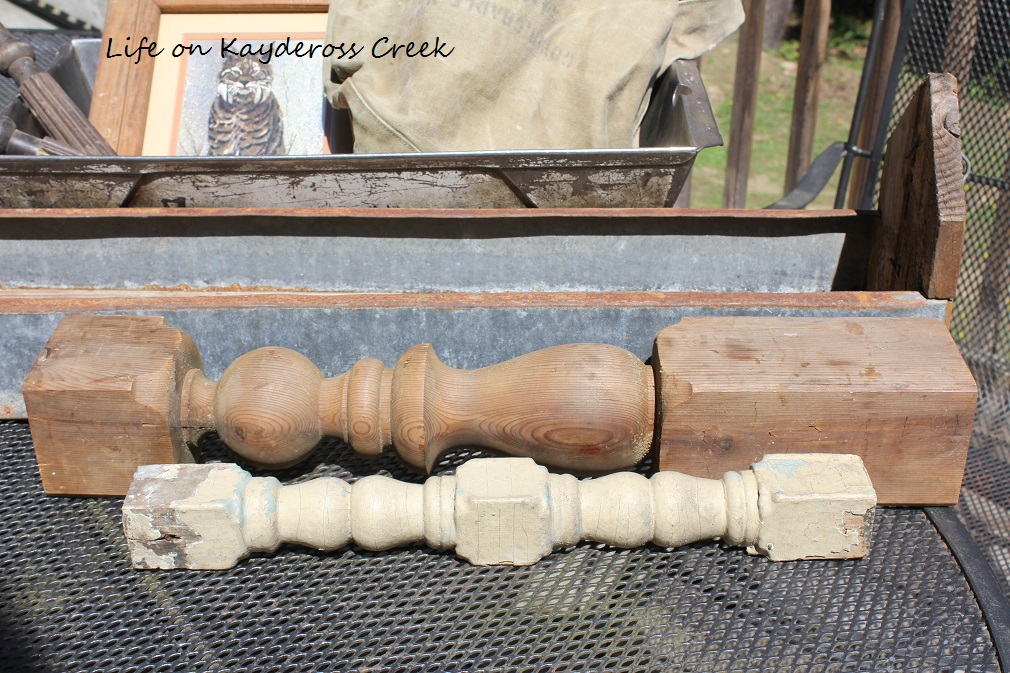 I picked up the chunky one for $10 and the smaller one for just $4. We'll start with the big one because it really didn't need much work except for a good cleaning and sanding.  I actually love the shape of it. It's so swirly and curvy. It also already has a great base and is nice and solid.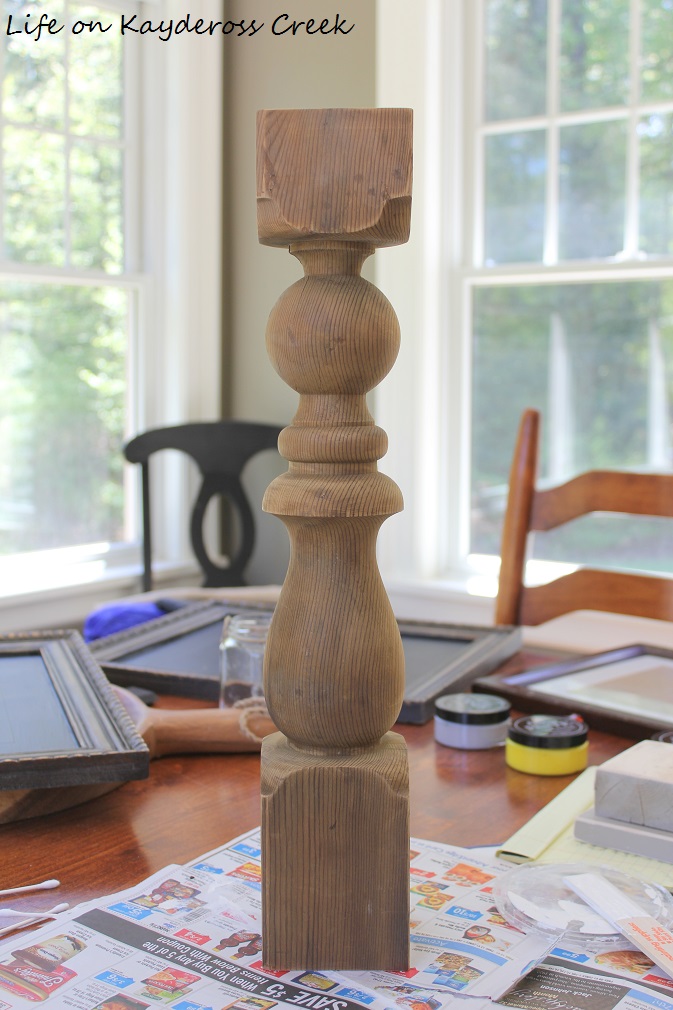 The one end was cracked a little bit, uneven and it was a bit tall so we took a little off each end using the chop saw. We'll hang on to those scraps because they'll come in handy later.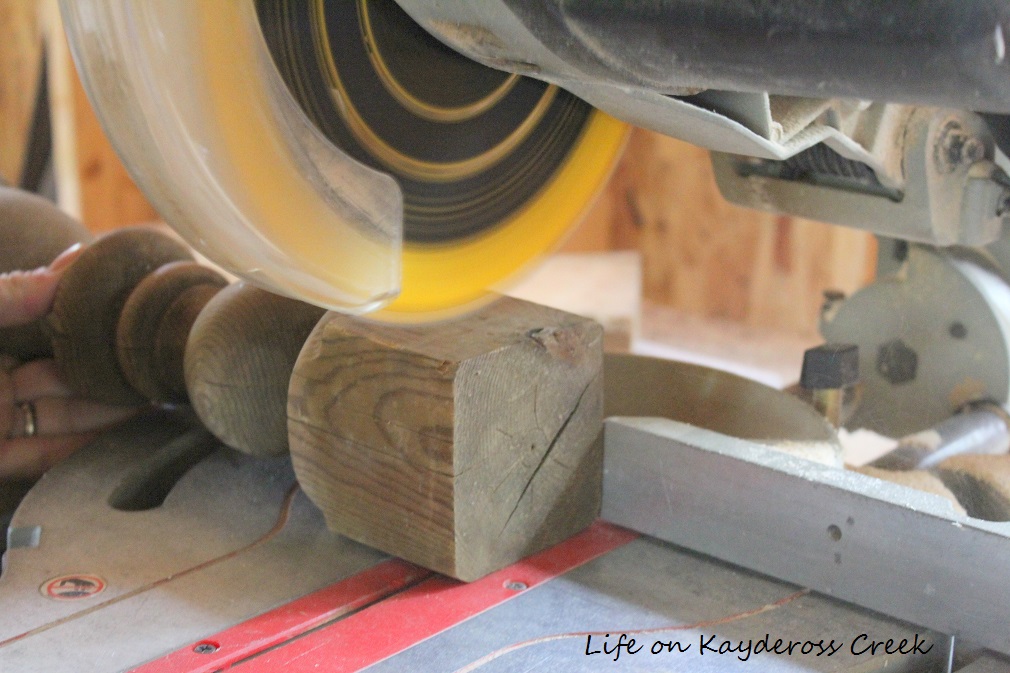 Once we had the right size, it was time to paint. I used homemade chalk paint with plaster of Paris and went with my go to white because it goes in any room and for any season.  I didn't put the paint on really thick and even used some 120 and 220 sandpaper to distress it a little bit and get a worn look.  I love it!!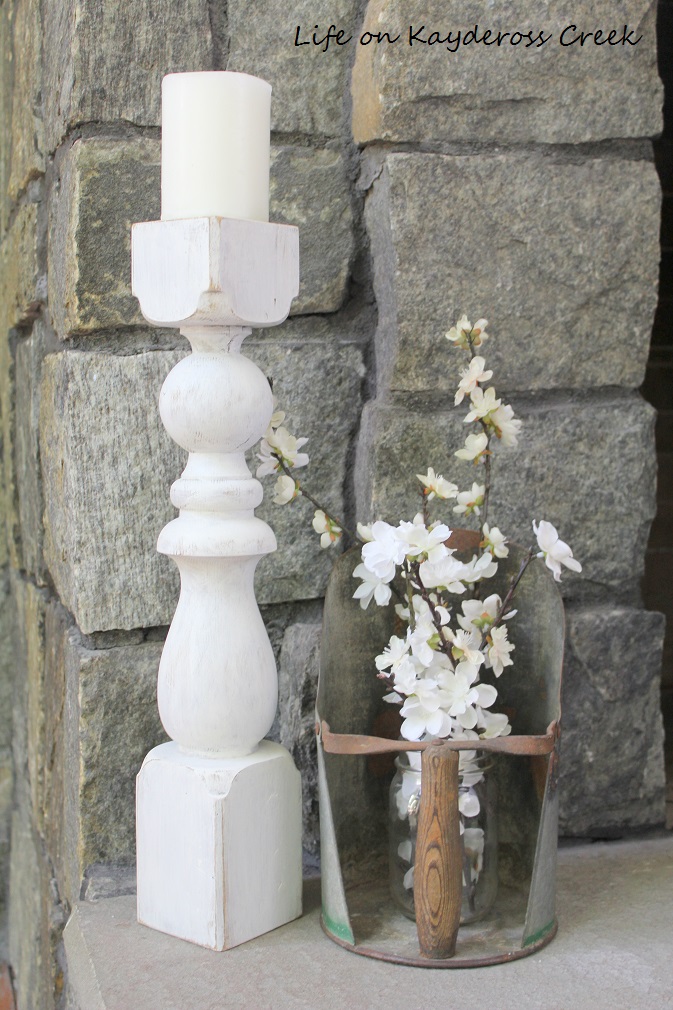 I'm sure I wouldn't be able to find a candlestick holder this size and with this much detail for just $10. It was so worth the little time and paint it took to re-imagine this old spindle.
Onto the smaller one. This one needed some extra help. It was too narrow to stand on it's own and definitely too long. We headed for the chop saw again and cut it in half.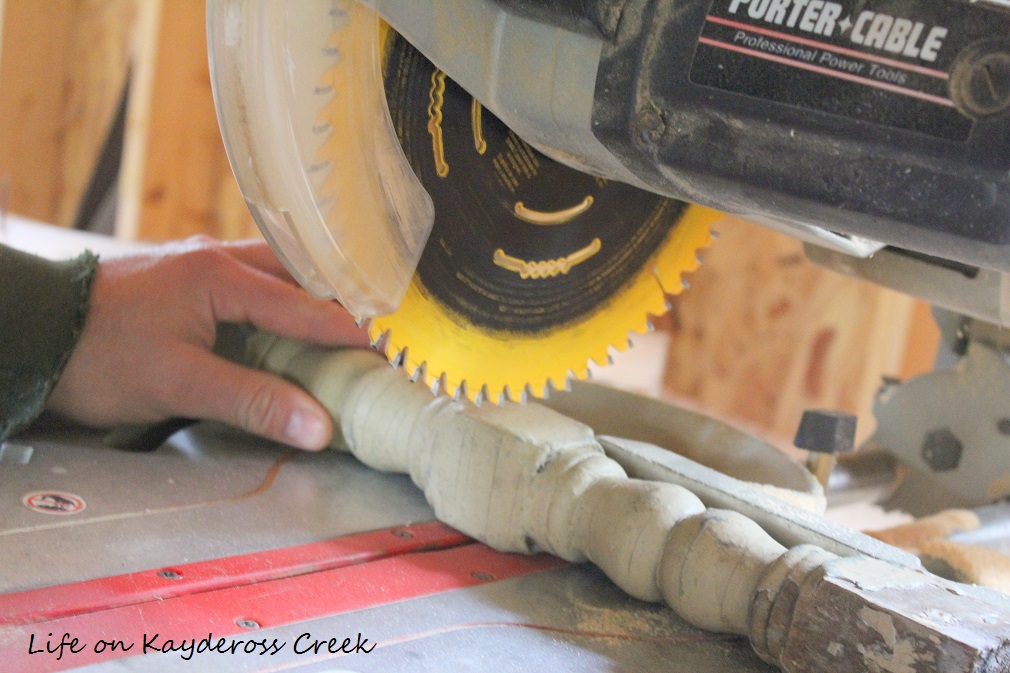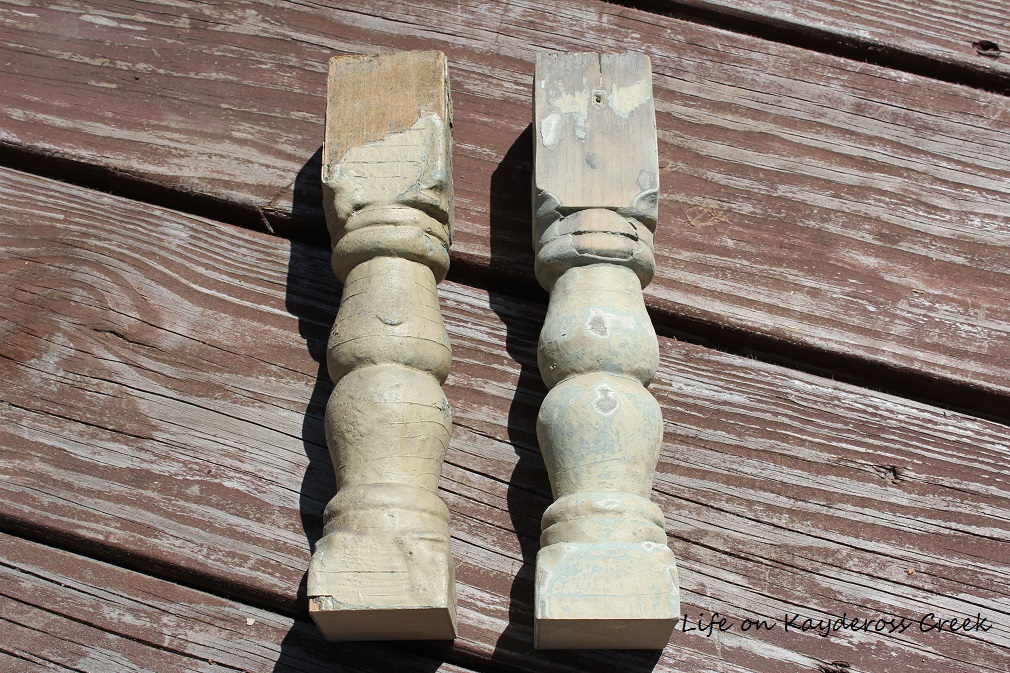 This is where those scrap pieces come in.  I wanted to add some extra layers and definitely a base to each of them. I used the leftover pieces we cut off of the big one and some other pieces of MDF we had laying around.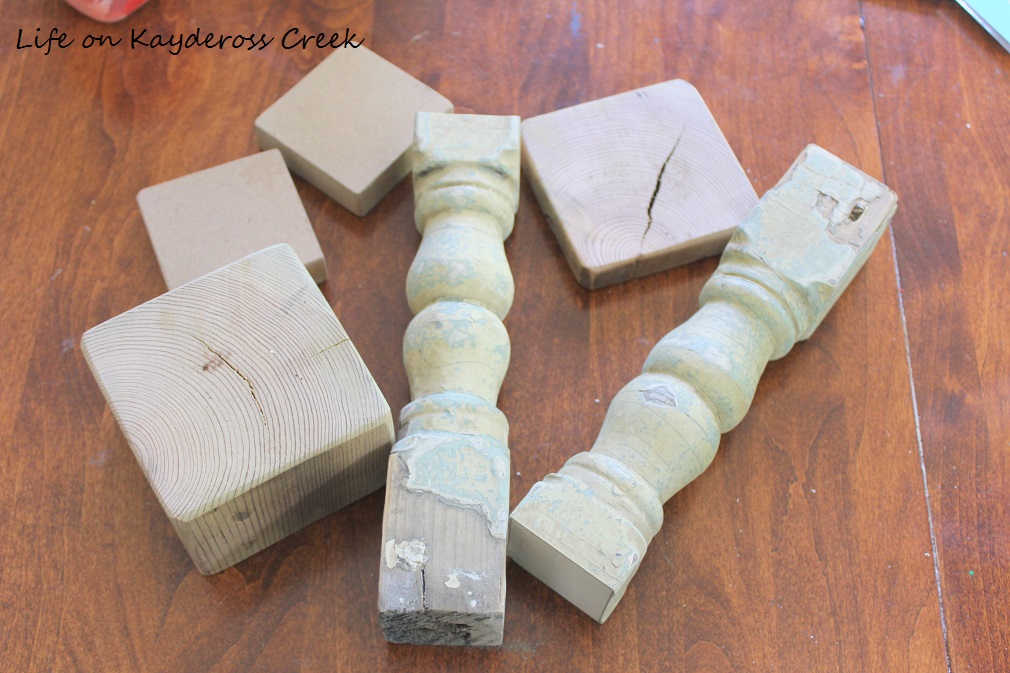 I used the glue gun to attach the pieces together.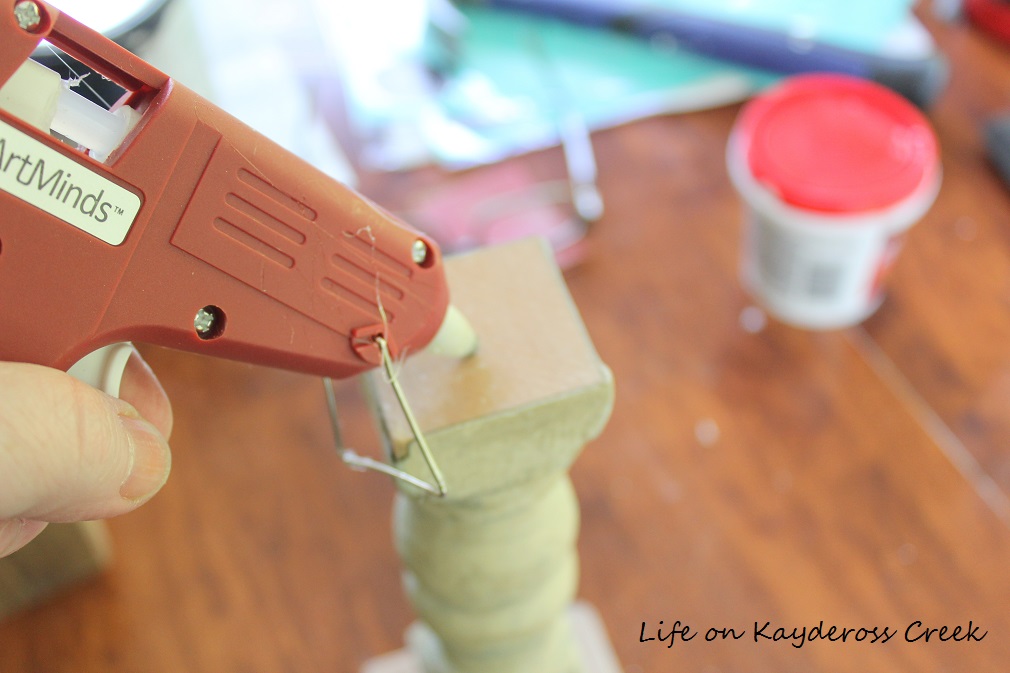 Here's how they look all together…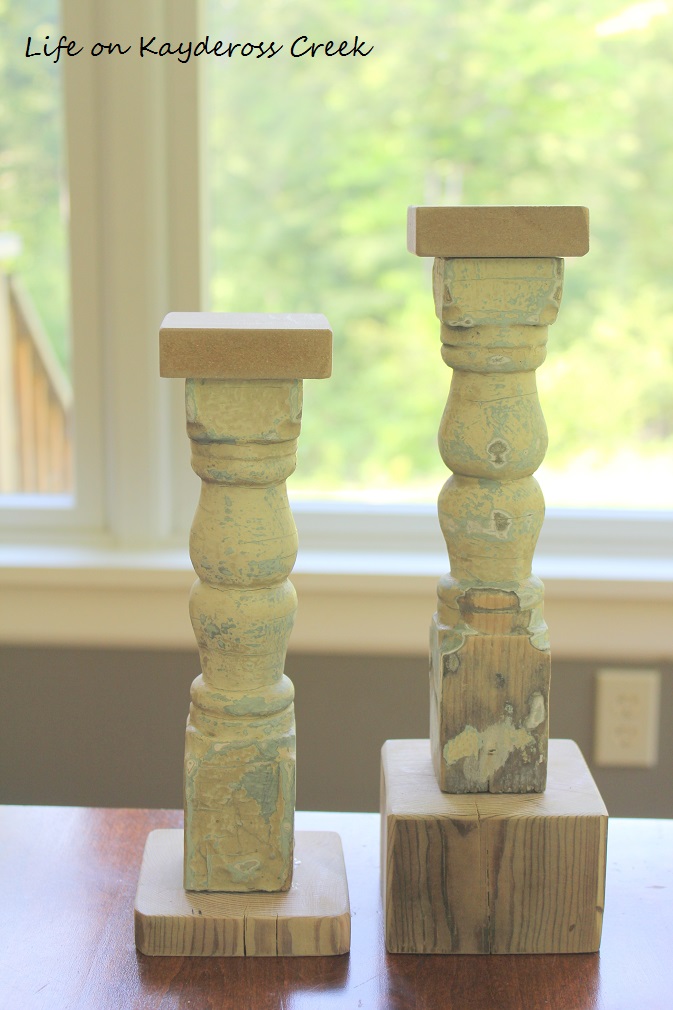 I eventually decided to add another layer at the top so it would be large enough to hold a normal candle. (Thanks, Linda 🙂 ) I also filled in some of the holes, cracks and joints with spackle before painting with the chalk paint. I actually layered the paint on these and started with a coat of blue and then green and finally white. I hit them with the sandpaper to bring out the layers and age them a bit.  Here's how they came out…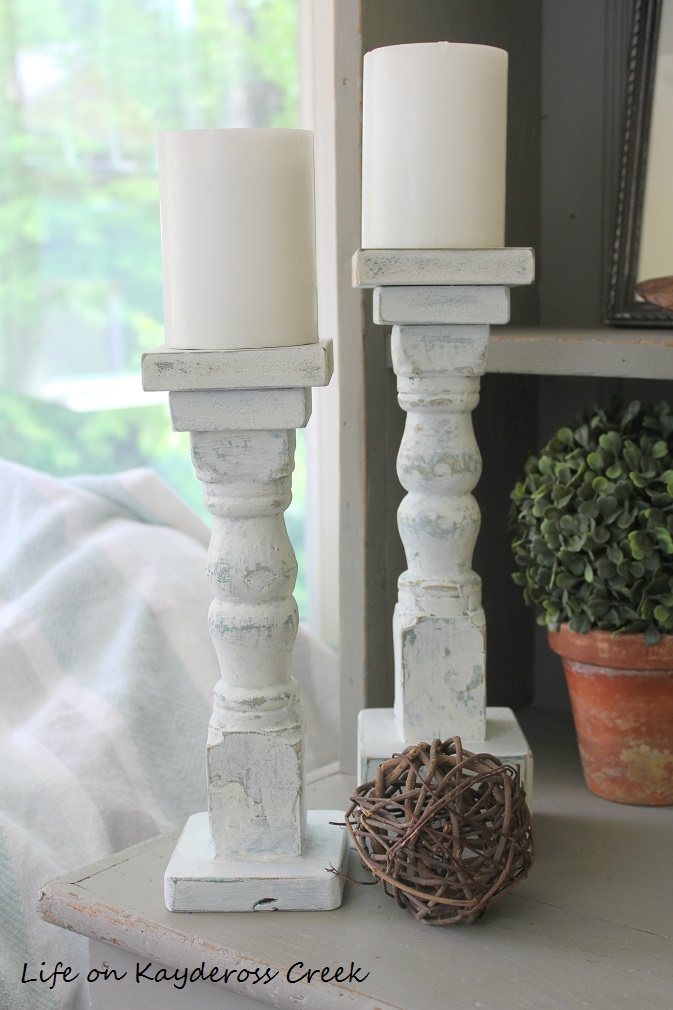 Imperfect, layered, chalky goodness! I think these DIY candlestick holders are super cute and so unique. You can add as many layers and shapes as you want and paint them whatever color you want to match your decor. What a cool way to add some personality to your space that is budget friendly and takes no time at all.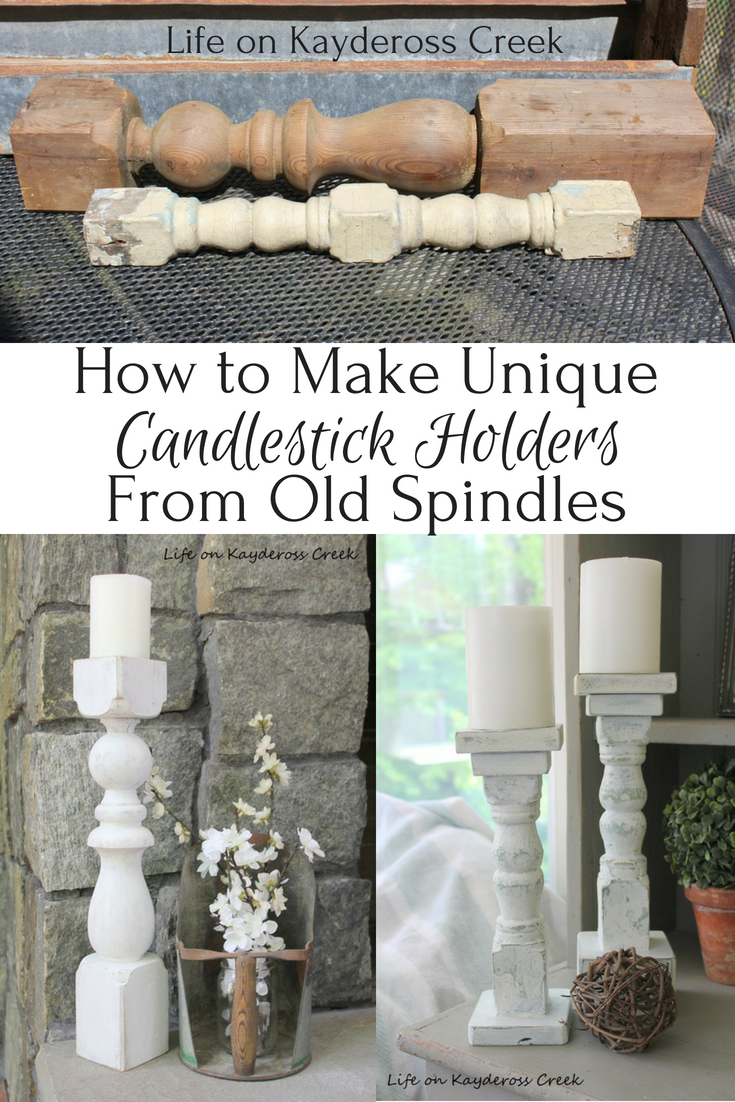 Do you have any old spindles laying around? Maybe you've seen some in your local antique store or at garages sales. Next time grab a few and make some cool candlestick holders of your own. Where would you put them?
Happy DIY'ing!
Col
Follow along…   Facebook   Twitter   Pinterest   Instagram
You may also like…